The 16 Best Money Clips For Everyday Carry
Real talk: There's something sad about the standard bi-fold wallet. It's bulky, it's inefficient, and it might even be the cause of your back pain. The bi-fold of old flops open and creaks closed; it calls to mind the rat race, the nothing-I-do-is-ever-enough way old men shake their heads as they peer into the dark of their dingy wallets, shuffling through their wrinkled bills to pay for repairs that aren't in the budget. With all the functional and minimalist wallet choices available, somehow the sad and bulky bi-fold wheezes on.
Money clips, on the other hand, have earned their staying power. Your dad shakes his head at money clips, calls them a young man's folly before asking you to stop by this weekend to remove the latest virus he downloaded. You could try to explain that your phone does all the heavy lifting these days, that you don't need a wallet for loyalty cards or receipts when you have apps for those. You could show him the space in your money clip for your cash, ID, and the few credit cards you carry, but he'd just tell you that those apps are stealing your identity before asking you to explain a Trojan Horse again.
Your dad is cool in a lot of ways. But his wallet sucks. That's why we've compiled this list of the 16 best money clips — decked out with classic style and modern features, you're sure to find what you need to ditch the dad aesthetic and slim down your EDC.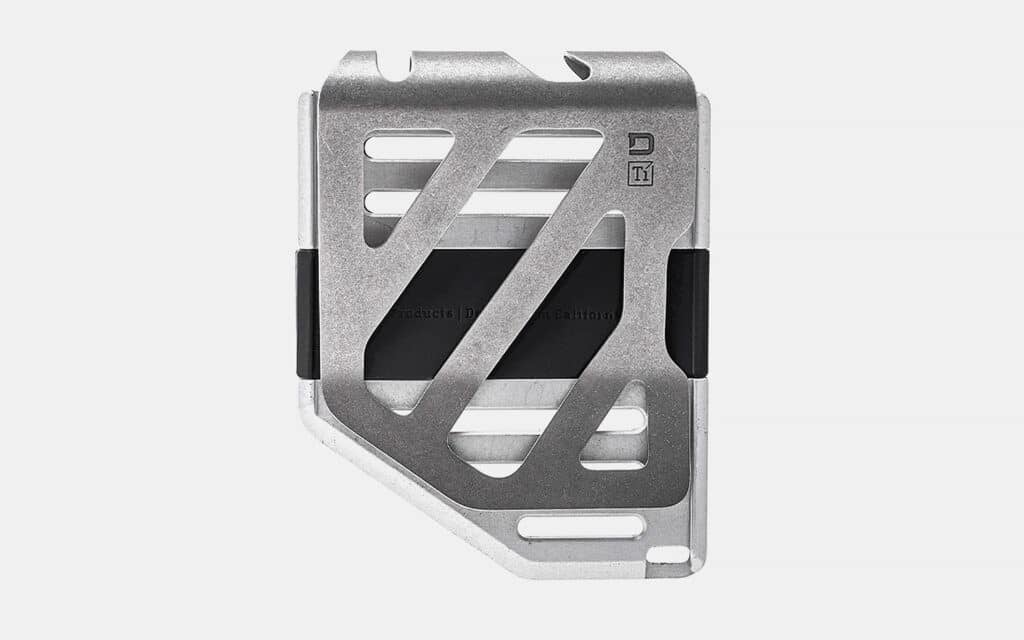 Dango MC01 Titanium Money Clip
Featuring a titanium clip bolted to a CNC machined 6061 aluminum chassis, the MC01 is both lighter and more durable than your usual stainless steel money clip. It's equipped with a silicone band for further security, allowing you to accommodate more bills and more cards, or to keep them separate for easy access. And with two attachment points (on the top or bottom of the chassis), it's simple to keep this money clip close by on your keychain, backpack, or lanyard. And for good measure, it sports a built-in bottle opener for popping the top on that much-deserved bottle of Newcastle when you arrive home after work.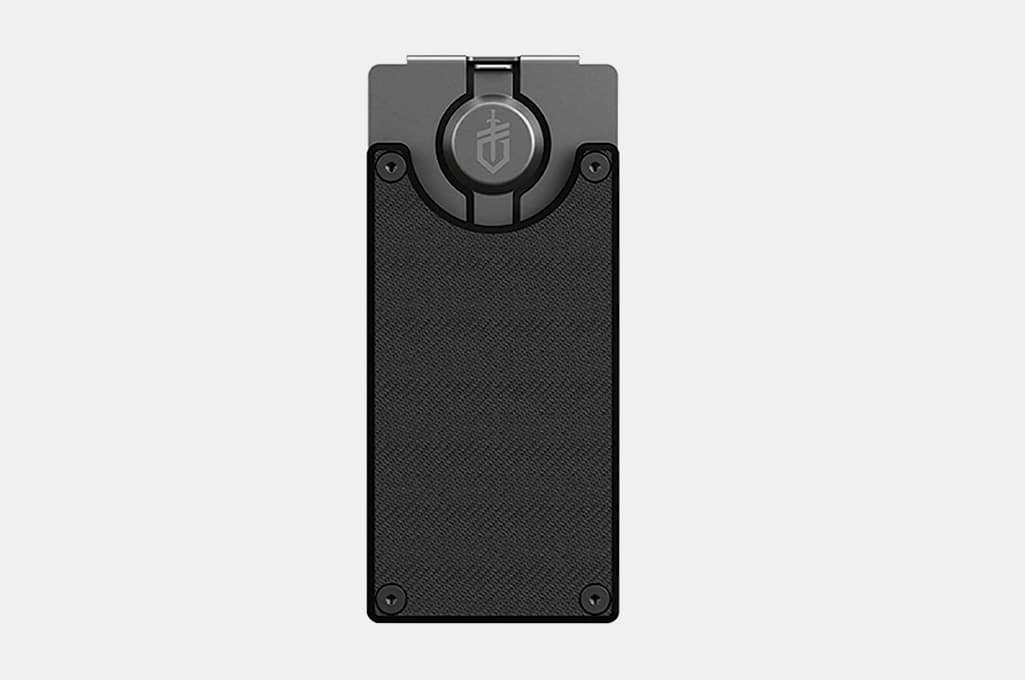 Gerber GDC Money Clip
This money clip is all about function, from its titanium nitride-coated steel body to its 1.75-inch knife blade equipped with an integrated thumb grip to give you a firm hold and complete control. With enough room for five cards in addition to your cash, the 3.6 inch Gerber GDC Money Clip fits sleekly away in your pocket and adds a next-to-nothing 2.9 ounces to your carry weight. It's covered by Gerber's Limited Lifetime Guarantee, so you can by it for life without worrying about defects down the line.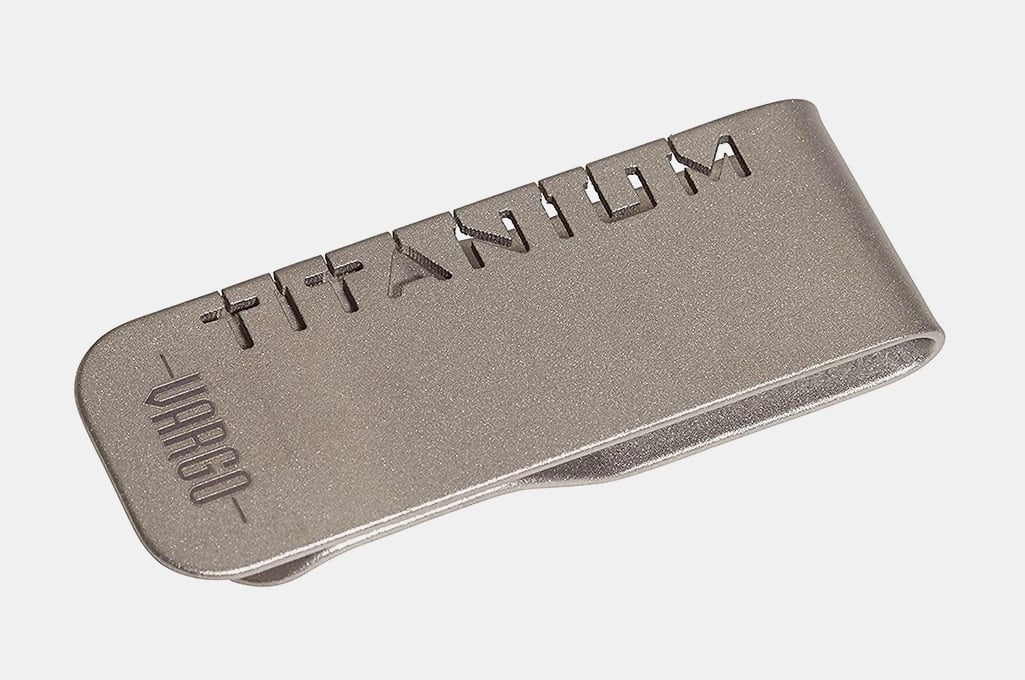 Vargo Titanium Money Clip
The extremely lightweight Vargo Titanium Money Clip is designed to hold your money and cards in place, and it doesn't see any reason to reinvent the wheel to do it. There are no bells or whistles in sight: nothing but non-magnetic titanium in a clean metal sheen with minimal branding. That doesn't mean form has been sacrificed on the altar of function, however. The classic money clip design is a mainstay because it perfectly marries structure and style, and that's what the 0.3 oz Vargo clip delivers. If you're a "less is more" guy, and you want a money clip that holds everything in place and doesn't attempt anything else, this is for you.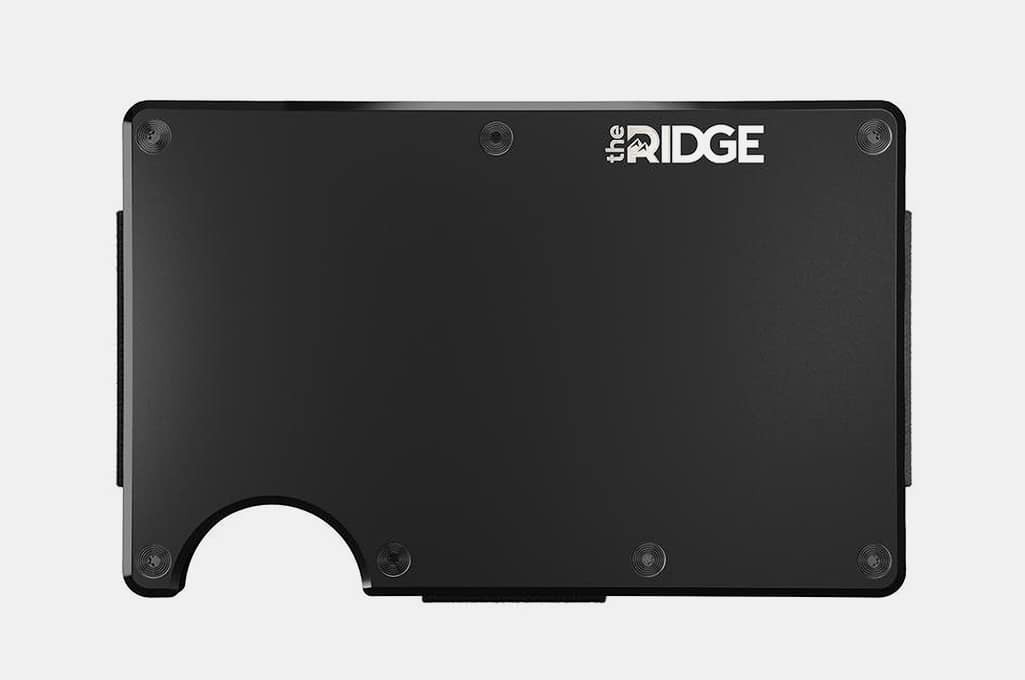 Ridge Wallet + Money Clip
So maybe you're not ready to let go of your wallet. Or perhaps you can't, for reasons. We get it, and so do the folks at Ridge Wallet who designed the hybrid Ridge Aluminum Wallet & Money Clip. Consider it the best of both worlds; it provides an RFID-blocking expandable track that you can pack full with up to 12 cards and an external money clip for your cash. Designed with a front-pocket profile, it measures in just over 3" x 2," and its aluminum construction keeps it lightweight at only 2 oz.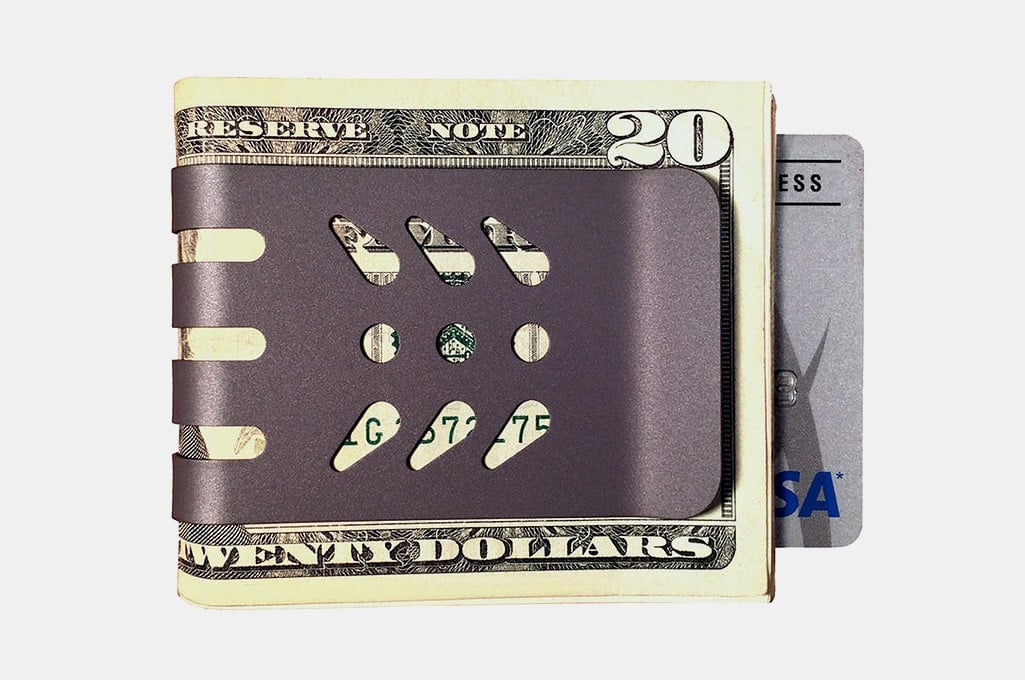 Viper Titanium Money Clip
Big spenders, rejoice: the Viper Titanium Money Clip is here for you. A typical money clip woe is stretch. After withdrawing your Friday night cash, you find that your clip won't securely hold the few bills you have left for it when you're Sunday morning broke. The Viper Titanium Clip is the answer. Thanks to the durability and fatigue-resistance of its titanium construction, it'll grip from 1-60 folded bills without stretching out or losing its secure hold. Choose from among seven finish options.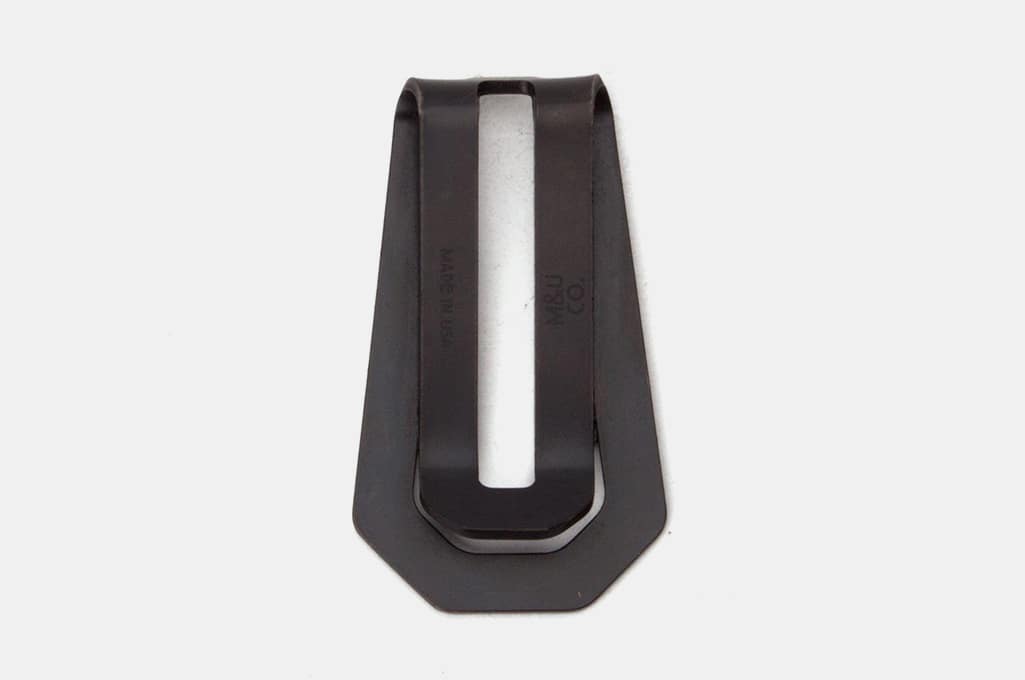 Maxx & Unicorn Money Clip
The Maxx & Unicorn Money Clip is a testament to minimalist simplicity. Made with a single piece of laser engraved solid brass, the folks at M&U cut, tumble, and shape each 2.5" x 1" clip by hand on a custom rig at their workshop in Brooklyn, New York. The uniquely understated clip is coated in semi-permanent black oxide patina, a finish designed to reveal the solid brass beneath it as it wears and chips over time, guaranteeing you a one-of-a-kind accessory that is in a class of its own.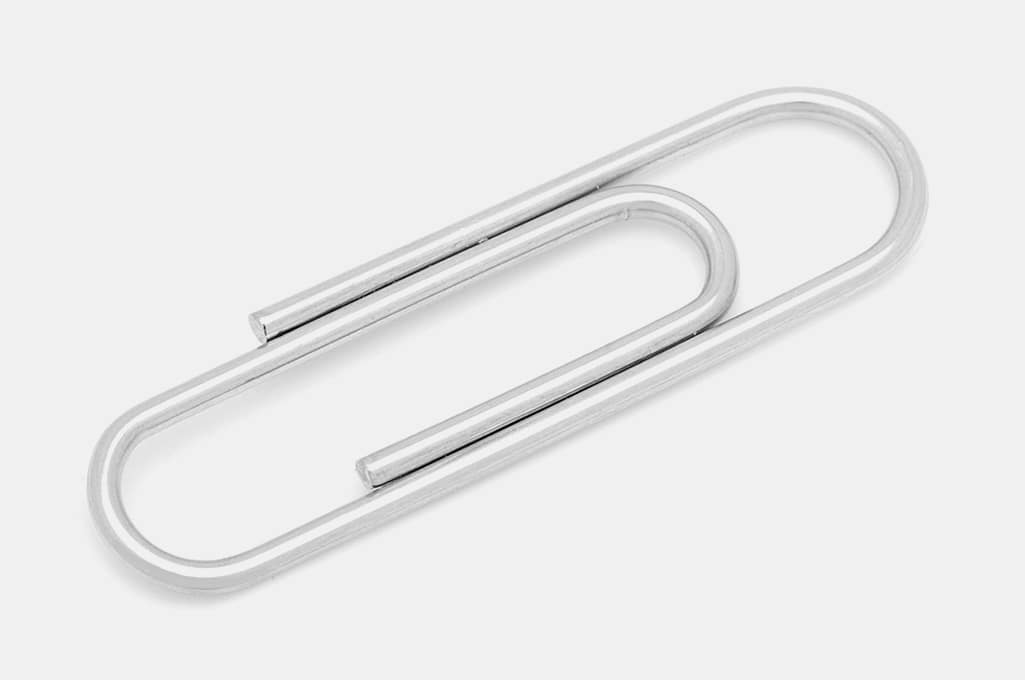 Paper Clip Money Clip
This little novelty design comes courtesy of Ox and Bull Trading Co. True to its name, the 2 ½ x ¾ inch stainless steel money clip mimics the design of a standard paper clip. Suited for paper money more than it is for credit cards, the Paper Clip Money Clip offers a conversation-starting lightweight option when cash is all you need to carry. Available in silver, gold, and black finishes, the clip also makes the perfect quick gift for the writers and assorted pencil pushers on your list.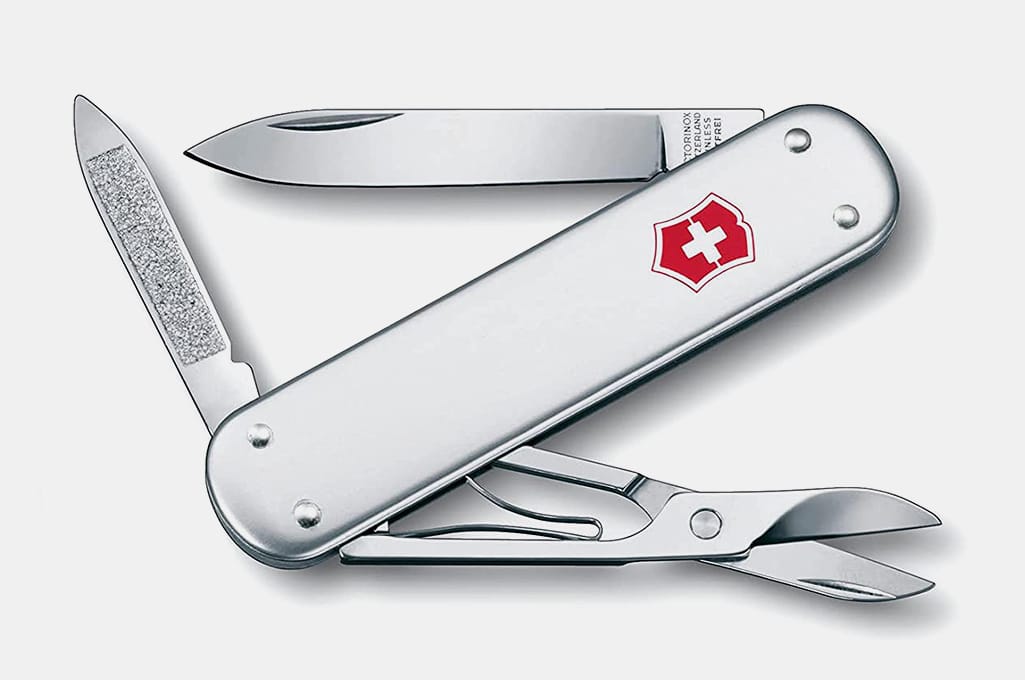 Victorinox Swiss Army Money Clip Pocket Knife
One look at the Victorinox Swiss Army Money Clip reveals its appeal. Half money clip, half Swiss Army Knife, the five-function Victorinox is the perfect addition to any EDC. Measuring 3 inches and weighing 1 ounce, the Alox clip features a large one-hand blade, scissors, a nail file, nail cleaner, and money clip. Part of Victorinox's Alox collection, the embossed aluminum is treated with anodic oxidation to add a layer of protection from damage and corrosion. If slimming down your carry without sacrificing functionality is your goal, the Victorinox Money Clip might be just the ticket.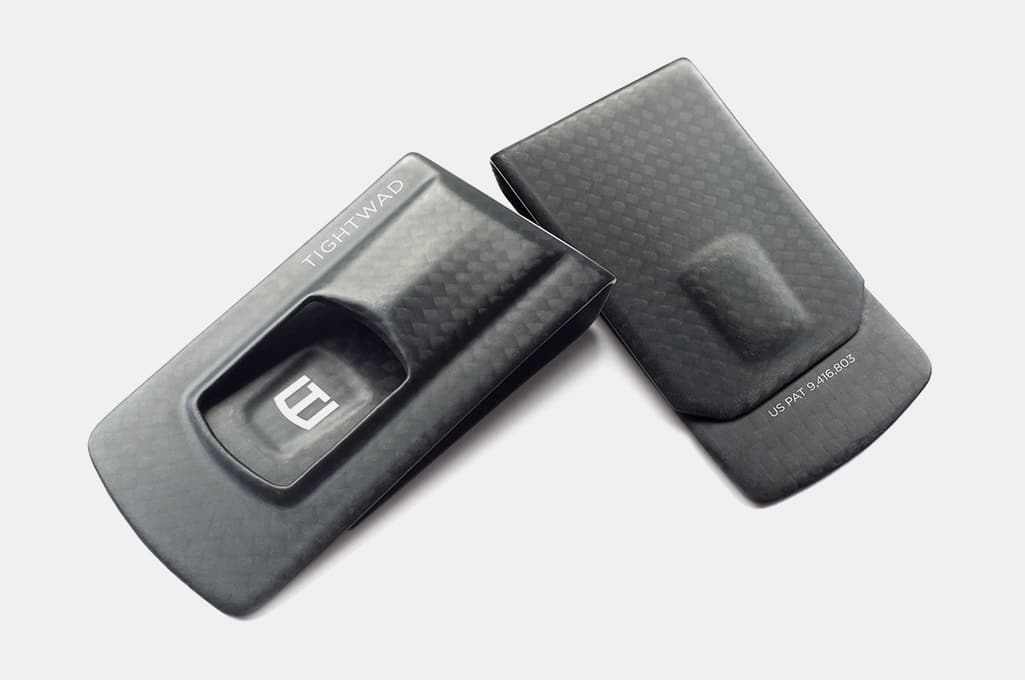 M-Clip Money Clip
Crafted with aircraft-grade anodized aluminum, the M-Clip Ultralight V Money Clip offers a sleek solution and classic style while maintaining M-Clip's lowest price point. M-Clip starts with a solid bar of their lightest weight aluminum, precision-cutting each clip before finishing it with a satin coating. Choose from four different anodized colors and solid metal or rubber inlay options, then keep personalizing with optional laser engraving and the choice of standard or extra large spring capacity.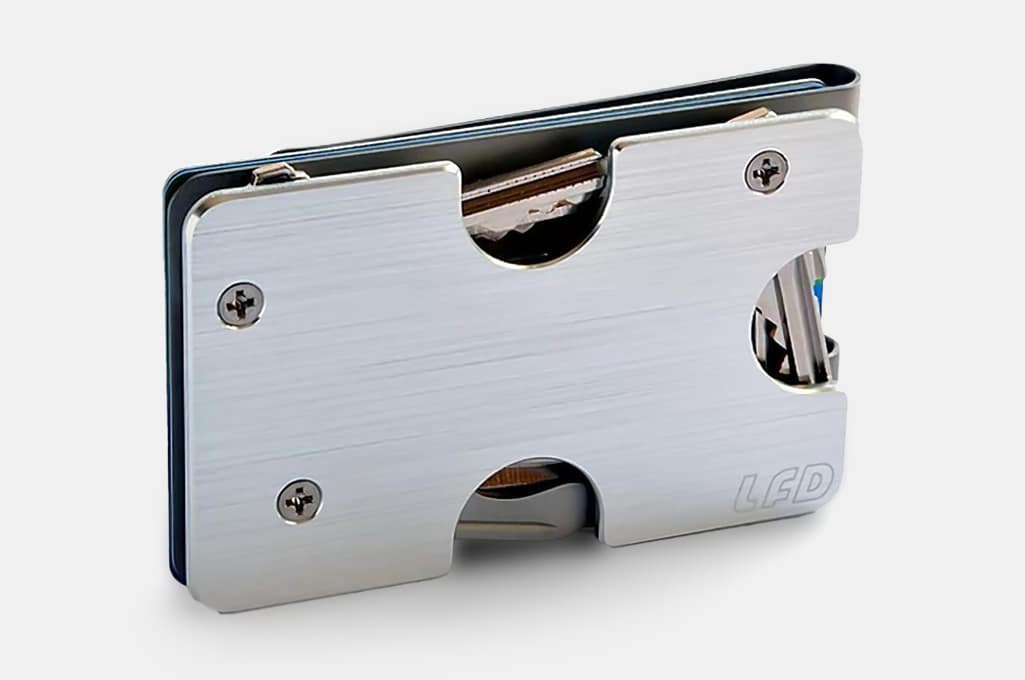 KeyClip Money Clip Wallet
Your context clues have probably revealed some critical clues about the amenities in the KeyClip Money Clip: it holds your keys, too. It also has room for a USB drive and a multi-tool, but you can only fit so much in a name. The KeyClip is a clever bit of gear, with durable aluminum and stainless steel construction that blocks RFID scanning while remaining TSA compliant. It has enough space for 5-8 cards and 3-6 keys in the all-metal cover and an outer clip for your cash. Multiple finishes, as well as a carbon-fiber option, are available.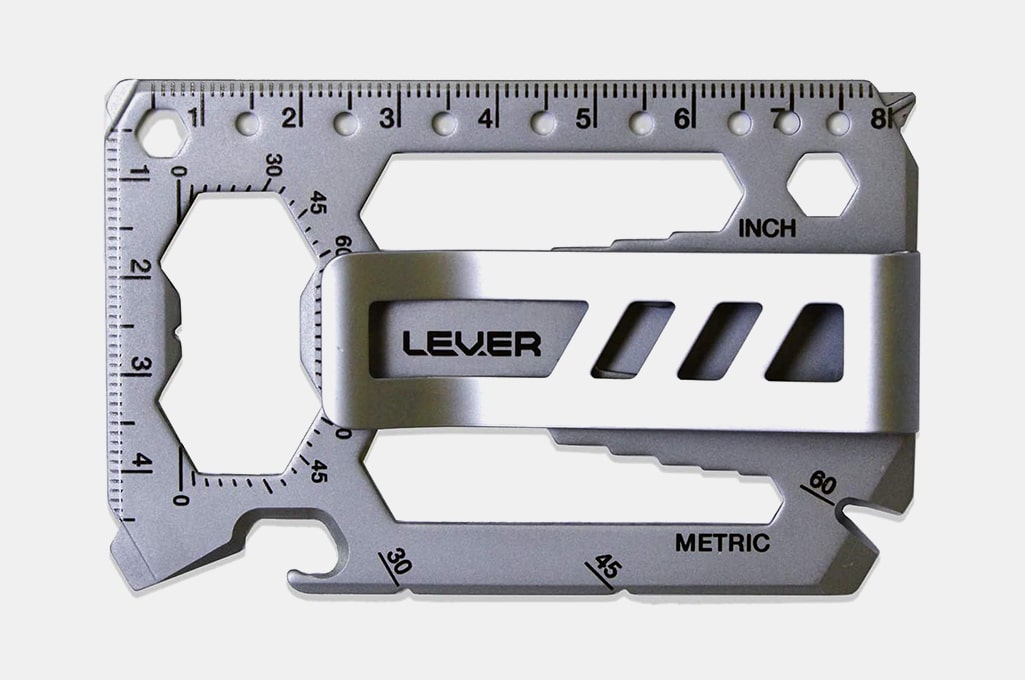 Lever Gear ToolCard Pro With Money Clip
The latest, and possibly the most functional card tool to date is the Lever Gear Toolcard — a one-ounce, credit card-sized money clip wallet with 40 tools built right into the design. The Toolcard Pro is crafted from 420 stainless steel and offers up an assortment of tools including 24 wrenches, a can opener, a bottle opener, three screwdrivers, a pair of rulers, a cord cutter, a straight edge, a pry bar, a bit holder, a speed square, a protractor, and a removable money clip should you prefer to carry the Toolcard as your wallet.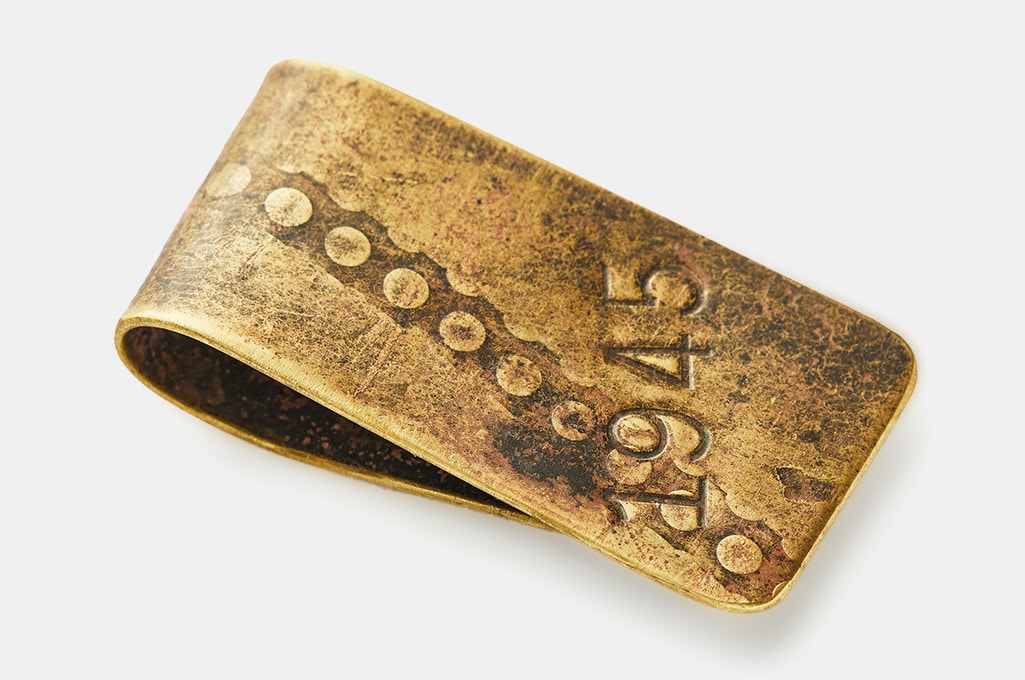 Filson WWII Shell Casing Money Clip
Filson delivers rugged products for manly men, and you'll find no money clip more hardcore than one made from a WWII shell casing. That's right, this money clip is made in Minnesota by craftsman Devin Johnson, using authentic brass shell casings used by American soldiers in WWII. The brass finish is aged beautifully and the material itself is incredibly durable—it's a clip you know will serve you for many years to come. Every one also comes with its own certificate of authenticity to prove that it is, in fact, a piece of history turned into an amazingly stylish and useful product.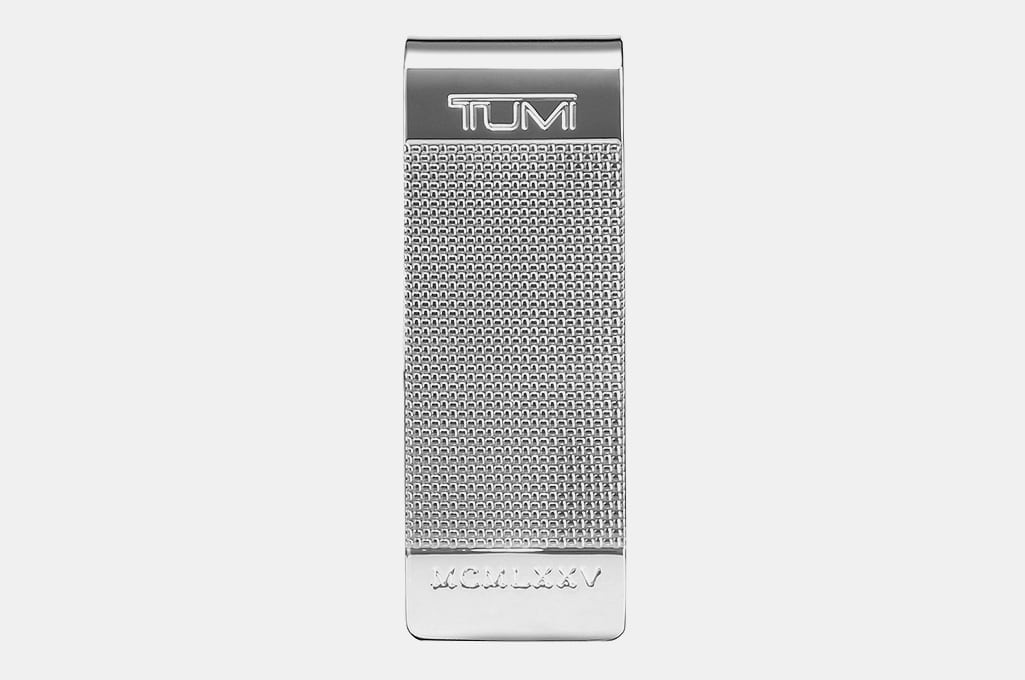 TUMI Ballistic Etched Money Clip
TUMI is a brand renowned for its luxury products. Take just one look at this gorgeous Ballistic Etched Money Clip, and you'll immediately get that "high class" feel. Made from high-grade steel and finished with TUMI's signature ballistic nylon etching, this money clip blends chic and rugged for a marvelously practical accessory you can carry anywhere you go.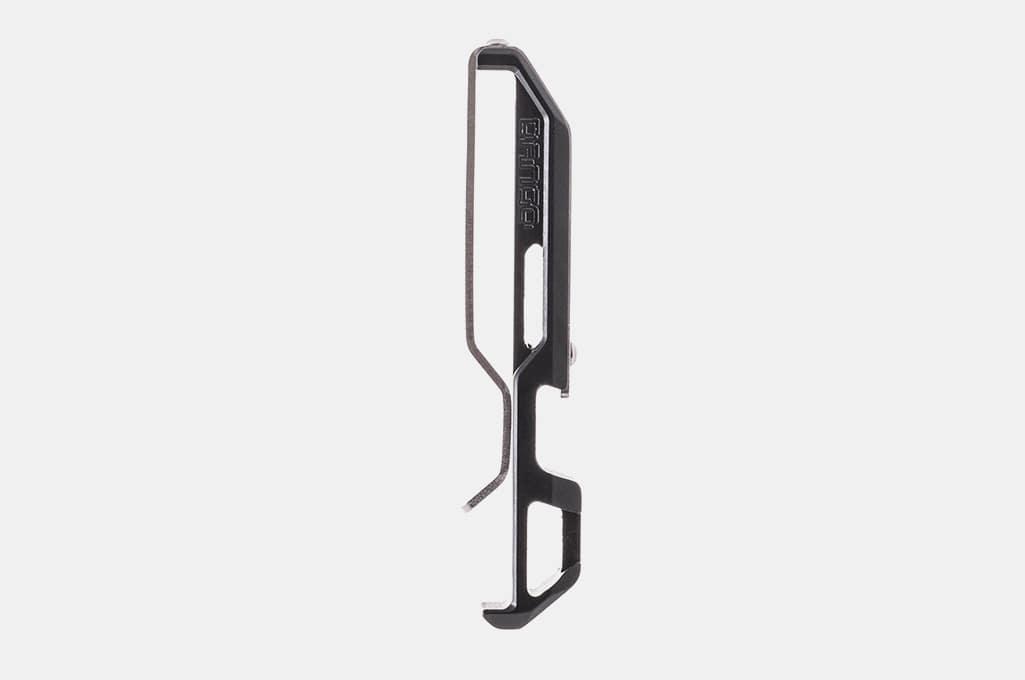 Dango Products Pocket Clip
Dango Products is all about tactical, adaptable, and highly functional products crafted with unique designs. This Pocket Clip is unlike any other around; it blends a minimalistic, compact design with multiple functions, including bottle opener, belt/strap clip, and cash clip. It's got a built-in keyhole to attach it to any key ring, fits into any pocket easily, and is a modular accessory compatible with their elite M-Series wallets. The 6061 CNC-machined aluminum is tough as nails, the perfect money clip to handle anything life throws at you.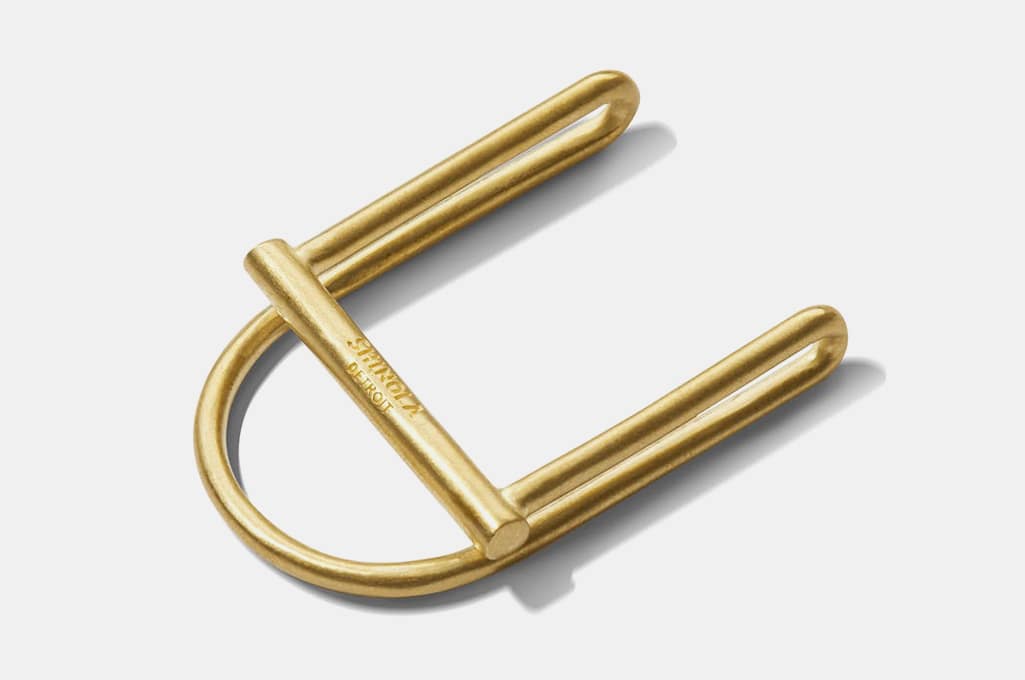 Shinola Detroit Bike Lock Money Clip
Shinola Detroit may be a young company (founded in 2011), but they've quickly made a mark for themselves with their unique designs, premium quality, and artisan-crafted products. Nowhere is their original style more evident than in the Bike Lock Money Clip, a money clip designed in the minimalist yet ultra-tough bike lock shape. The tumbled brass feels weighty in your hand, so you'll never forget that you're carrying a wad of cash in your pocket, but it's small and has a slim profile so as not to draw attention to your money. Stand out from everyone around you with this classy, eye-catching money clip.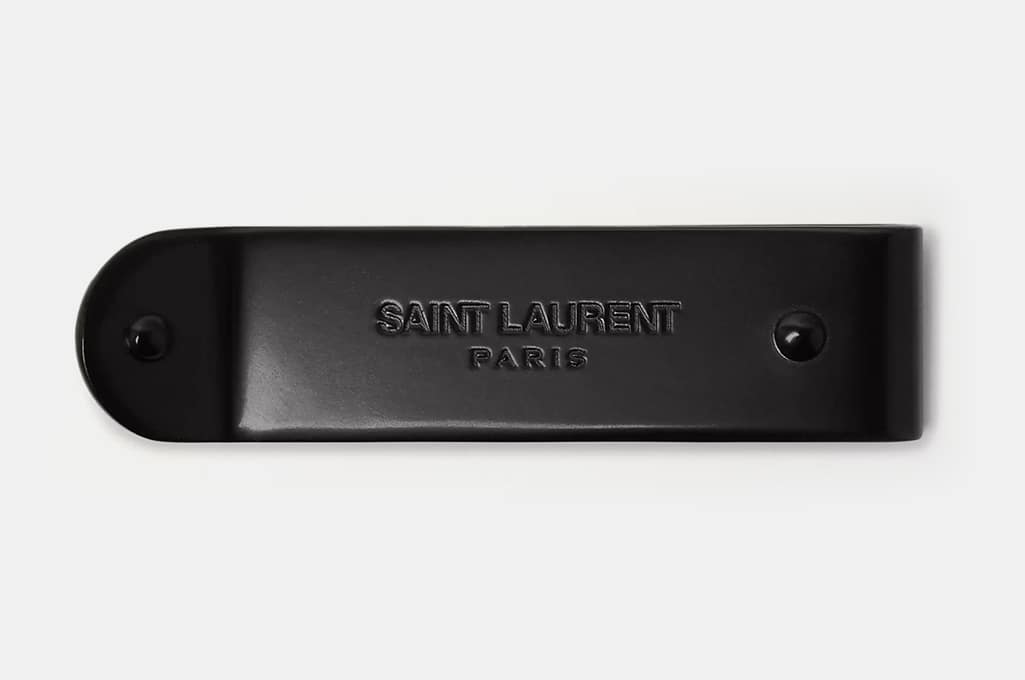 Saint Laurent Logo-Engraved Gunmetal-Tone Money Clip
You'll rarely find luxury that can outdo Saint Laurent, the French designer behind some of the most stunning, opulent shoes, clothes, and accessories in the world. This Italian-made Saint Laurent Logo-Engraved Gunmetal-Tone Money Clip may look small and simple, but just the logo engraved into its surface will let everyone know just how chic you are. The gunmetal black looks absolutely amazing, giving it a classy appeal without making it garish or gaudy. At just two centimeters wide and seven centimeters long, it's sleek enough to fit into any pocket, briefcase, or laptop bag, and the scratch-resistant finish is virtually impossible to damage. Even the box it comes in looks elegant—perfect for gifting to a man you truly respect.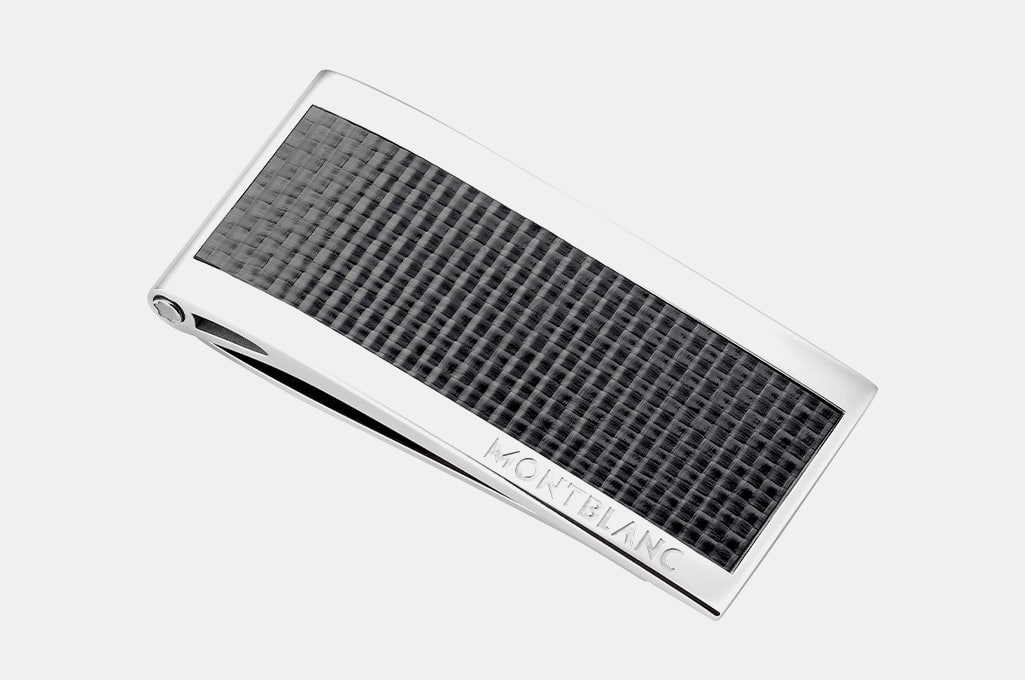 Montblanc money clip
For more than a century, Montblanc has dedicated itself to crafting only the finest luxury goods, offering a range of accessories from gorgeous watches to precision writing instruments to handmade leather wallets and belts. The Montblanc Money Clip is the latest introduction to their line, and it immediately stands out among the crowd with its stainless steel shell and carbon inlay. This money clip combines refinement and utility in a highly durable product that will never break, scratch, fade, or lose its luster. You'll look and feel like a true gentleman as long as you carry this classy accessory.
Disclosure: Clicking on these links and making a purchase may earn us a small referral fee, at no extra cost to you. Learn more here.
freestar.config.enabled_slots.push({ placementName: "gearmoose_leaderboard_btf", slotId: "gearmoose_leaderboard_btf" });