Touring Superleggera is a world-renowned coachbuilding company featuring an impressive portfolio. Everything they touch is carefully crafted using precision engineering and an eye for functional style. To many enthusiasts, Superleggera is responsible for some of the best automotive coachbuilding in the world.
The all-new Touring Superleggera Aero 3 continues that heritage without losing sight of tradition. Dubbing it as a modernized interpretation of Touring's style from the 1930s, the Aero 3 features a teardrop shape. The throwback inspiration streamlines with the Aero 3's modern style.
Curvy seduction follows sculpted body lines flawlessly with a designer's stroke. Every exterior detail promises to deliver an exhilarating experience behind the wheel. Perhaps the most noticeable exterior feature is the stylish dorsal fin, giving the Touring Superleggera Aero 3 a throttled nod to its racing heritage.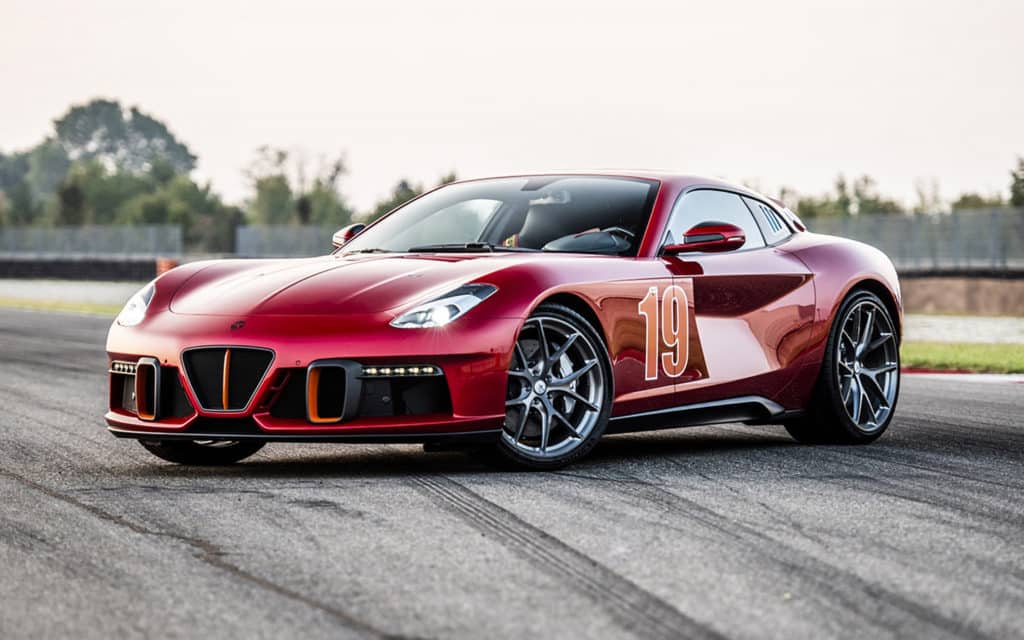 A gorgeous red finish continues inside with matching accents throughout the car. From polished and black aluminum to carbon fiber details, everything about the interior screams fast with sophisticated class.
It is also as comfortable and luxurious as the fine Italian hand-crafted experience should be. Most importantly, it has the performance to back it up without ever needing to prove it. Featuring 740 horsepower stampeding from a 6.2L V12 engine, the Aero 3 breathes fire.
With rear-wheel drive, driving purists will appreciate the 7-speed electroactuated sequential transmission offering paddle shift control or automatic operation. Capable of going from 0 to 62 miles per hour in 3.1 seconds, the Aero 3 brings plenty of performance to the track.
Best of all, Touring Superleggera plans to customize each Aero 3 to the owner's unique specifications. They encourage each owner to be as creative as they want when envisioning the possibilities. Working along with Touring's expert stylists, the Aero 3 promises a bespoke exotic car experience like never before.
Disclosure: Clicking on these links and making a purchase may earn us a small referral fee, at no extra cost to you. Learn more here.