Why is it that we're more than willing to throw down when it comes to entertainment center upgrades, but not always our showers? Imagine a world in which every time you step into the shower, you're transported to a mini vacation, complete with good music, calming smells, and beer service. Don't tell me you wouldn't want that right in your own bathroom. So in the spirit of making your life just a little better where you can (or a lot better in this case), we present the ultimate shower upgrade gear.
If you can improve a place that you're in everyday, it's advisable that you make those improvements. So go ahead, level up that bathroom, and bring the Bahamas or the mountains or your favorite campsite into your cleaning suite. Besides, nothing says "grown man" and "well adjusted" like a souped up shower.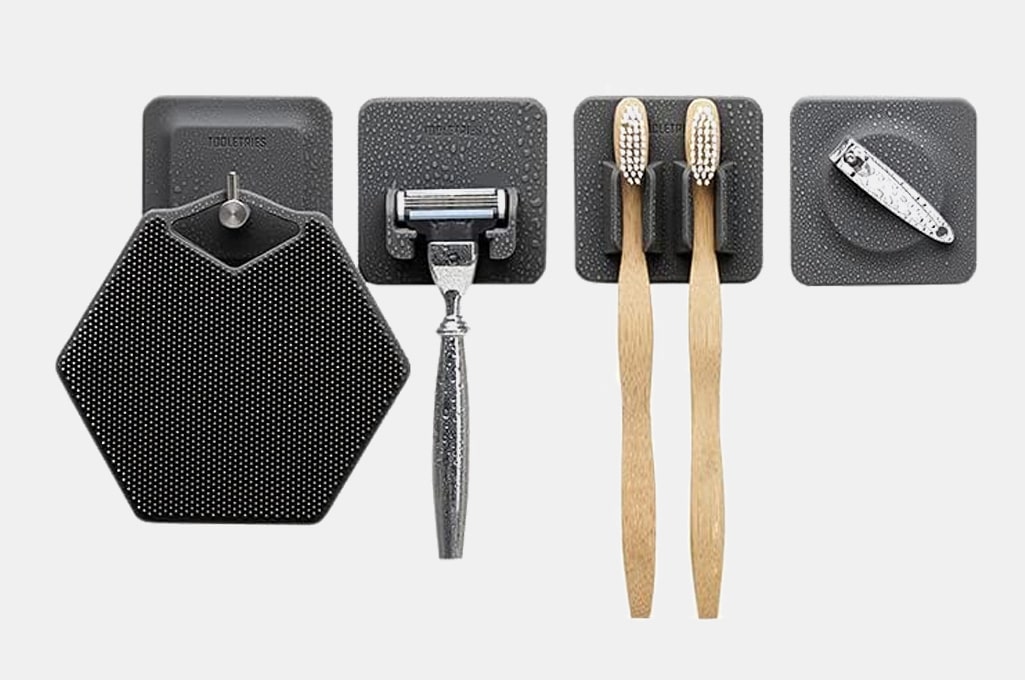 Tile Series Shower Organizer
If there's one thing every chap likes, it's efficiency. The Tile Series Shower Organizer features four, wall-mounted secure holders for your shower accessories, each with a name and specific duty to you. The Mason holds your razor. It can also serve as an effective permanent home for your face shaver so you aren't blindly, and dangerously, feeling for it at the bottom of some shower basket. The Arnold is a stainless steel hook that can hold your shower brush, your soap on a rope, or even your locker keys if you want to take these guys on tour. The George is a double holder for toothbrushes or toothbrush heads, and the Archer is a magnetic mount for clippers, tweezers, or anything metal. They're all easy to mount, remount, and sport a modern and stylish silicone construction.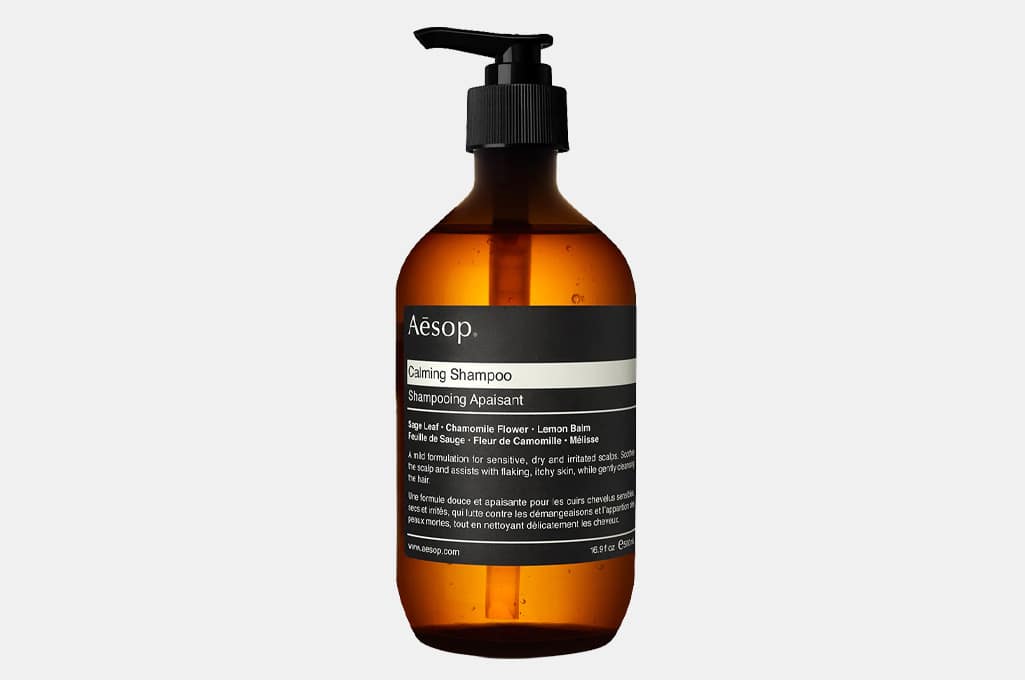 Aesop Calming Shampoo
Unsurprising since it's in the name, but Aesop Calming Shampoo is like taking a botanical tranquilizing dart to your anxiety and tension. It's a mild formula, consisting of cooling sage, which is typically used for depression and memory loss, and chamomile, most often used in soothing night-time teas. This Aesop shampoo also treats distressed and dry scalps, and smells like fresh mint and citrus. Plus, the convenient pump bottle makes your bathroom look slick and fancy.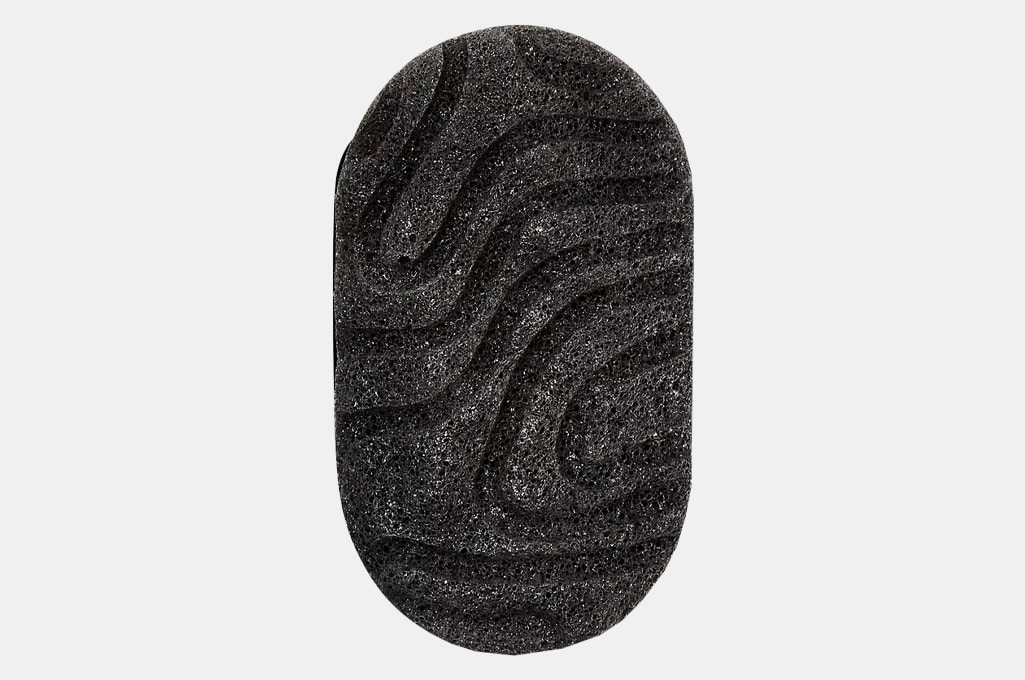 The Orijin Sponge
If you'd happily get a shave and haircut when your inner sasquatch comes out, then you should also exfoliate to prevent dry and irritating skin. The Orijin Sponge is an easy way to prevent your inner crocodile from coming out, so to speak. It's a porous sponge made of an actual root that grows in high altitudes, a literal natural resource. The Orijin is infused with charcoal and bamboo, which balances your skin's pH and oil levels. With just one sponge, you can give your body the human equivalent of when you take your car to that fancy deep clean car wash.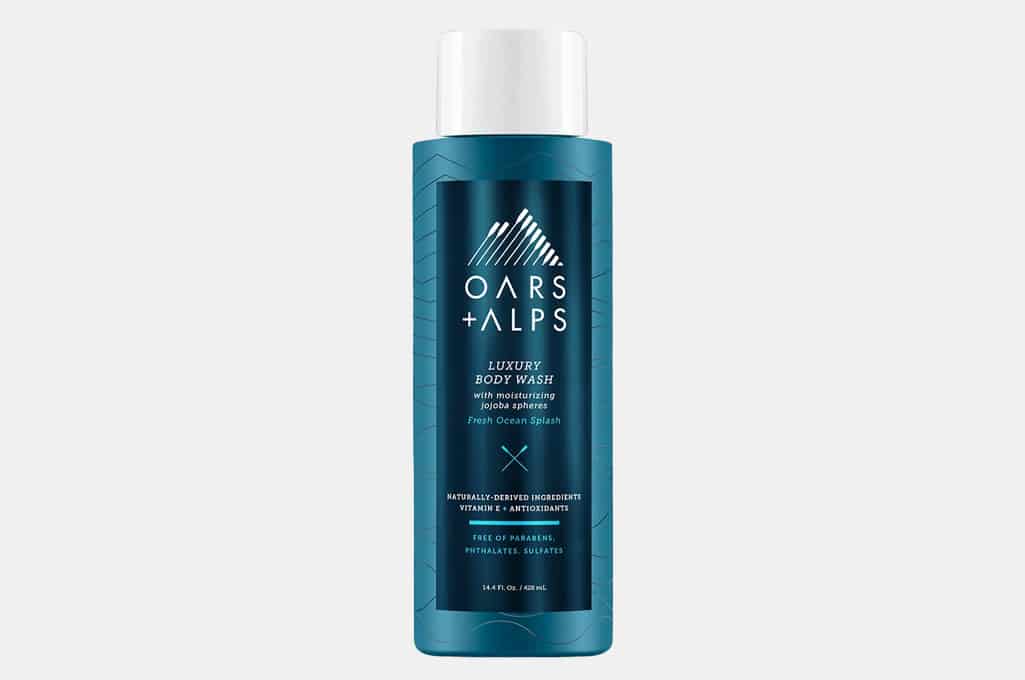 Oars + Alps Body Wash
How do you take a trip to the California coast, smell the ocean, and surround yourself with calming alpine trees, without actually taking a trip? You head to your shower and lather up with some Oars + Alps Body Wash. Not only does it smell like fresh ocean and sharp, sweet alpine, but it has the same restorative effects as an actual vacation does. The jojoba oil spheres moisturize your skin, the antioxidants strengthen it, while the vitamin E fortifies and gives your skin a soft armor from the elements. Plus, you'll come out smelling pretty darn fresh every time you use this body wash.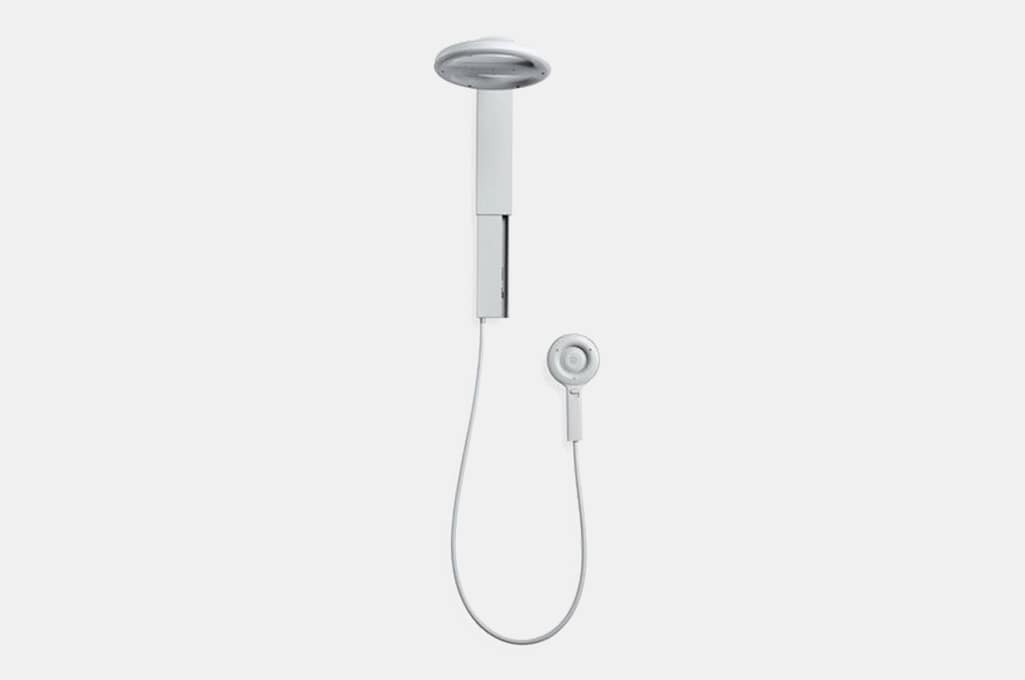 Nebia Spa Shower 2.0
The only pressure that every hard working fellow wants to feel after a long day is the kind that comes out of his shower head. The Nebia Spa Shower 2.0 not only has the pressure strength and coverage of a fancy hotel shower, but it's engineered for optimal rinsing and warmth, which results in better temperatures and better hydration for your skin. With its proprietary nozzle, you actually can't get this anywhere else. Additionally, it saves 65 percent of water, so it's' as good for the environment as it is for your relaxation and hygiene.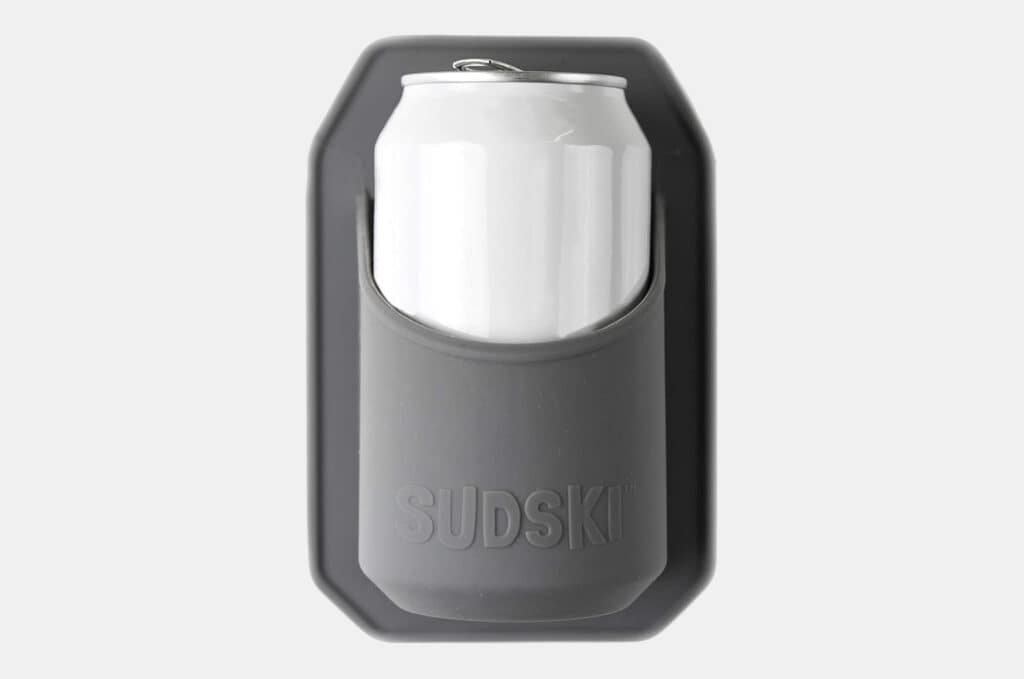 Sudski Shower Beer Holder
If you've never had a shower beer, then you've been doing weekends all wrong. The best part about the Sudski Shower Beer Holder, other than the fact it allows you to enjoy a bruski in the shower, is that it doesn't need suction cups or adhesives to stick to the wall. It's equipped with patented grip technology that clings to dry surfaces, and it features a drainage system that prevents your holder from flooding. It wouldn't be a mini vacation without refreshments.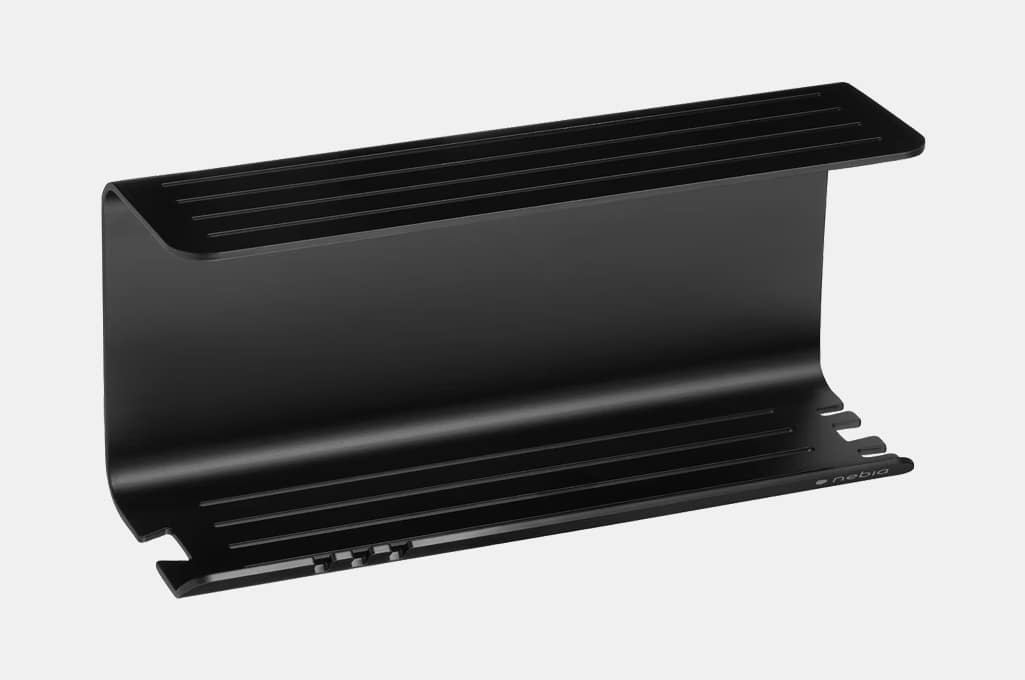 Nebia Double Shower Shelf
If you can streamline your morning or evening bathroom routine, then it will make that routine faster, or at least more relaxing—you always want one, the other, or both, right? The Nebia Double Shower Shelf is a two-tiered aluminium shelf for all of your cleaning and grooming needs, including a special groove for your razor. It mounts on everything and anything, whether that's on the tiles of your shower walls or the drywall by your sink. On top of that, it installs without damaging your walls. And unlike so many eyesore "stick-and-go" wall shelves, the Nebia has a sleek and modern, almost gun-metal black aesthetic.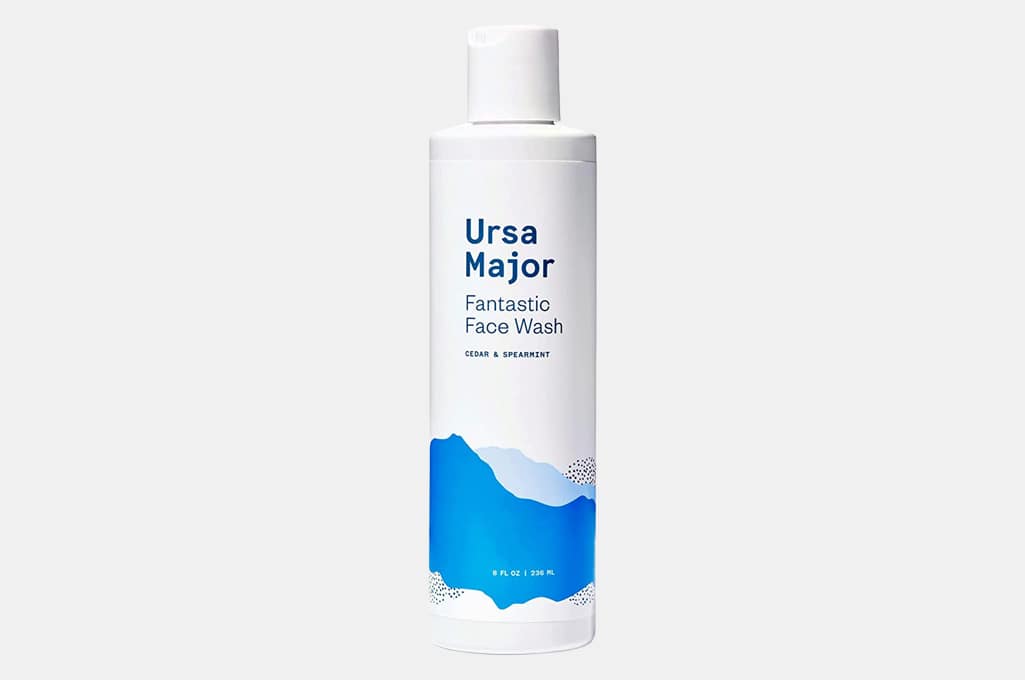 Ursa Major Fantastic Face Wash
The Ursa Major Fantastic Face Wash is like a no-nonsense spa day for your face. It has everything you need to clean, hydrate, and soothe, and not a single thing you don't need. Without any synthetic fragrances, this wash smells like a balance of cedar, lime, and mint, and without any harmful parabens and sulfates, it gently exfoliates using alpha hydroxy acids. Did you know those parabens and sulfates disrupt your body's hormones and can affect fertility? That's something you might want to avoid. The Ursa Major's lather removes grime, brightens skin, and loads your face up with antioxidants.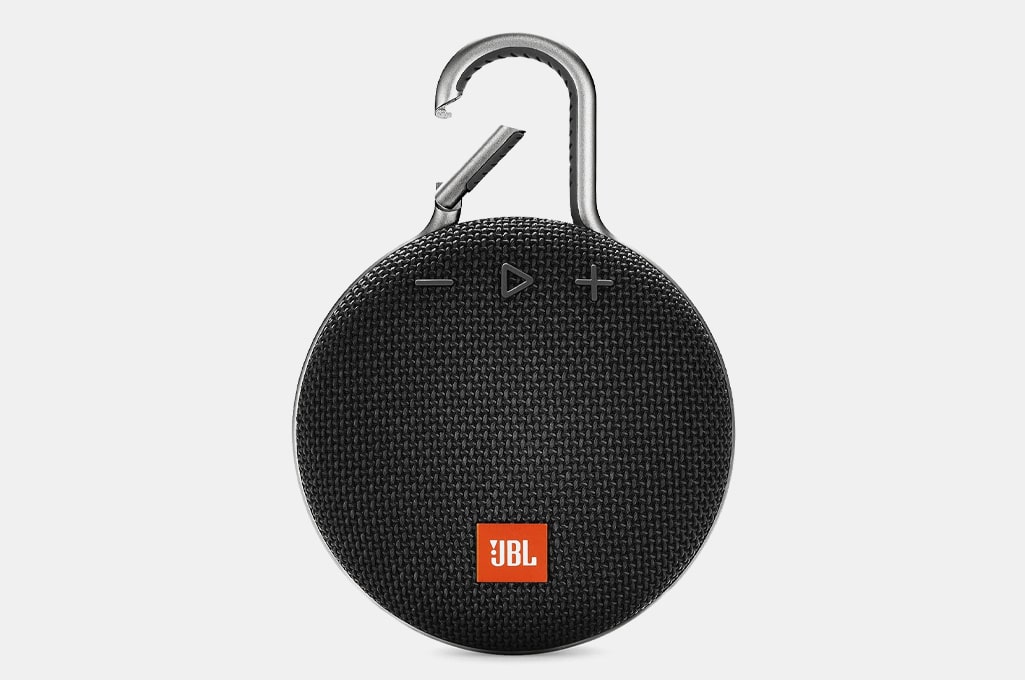 JBL CLIP 3 Waterproof Portable Bluetooth Speaker
Whether you want to zen out with some calming sounds or air guitar out with some shred tracks, the shower is the perfect safe space. The JBL CLIP 3 Waterproof Portable Bluetooth Speaker is certified waterproof and features a metal clip similar to a school locker's lock, that you can hang anywhere. It boasts 10 hours of playtime and has a round-flat design that doesn't get in the way. Offering a level of customization, this speaker comes in several color variations, which include black, camo, red, teal, and more. Your shower aside, you can definitely use this guy at the pool, on the beach, or even on fishing trips.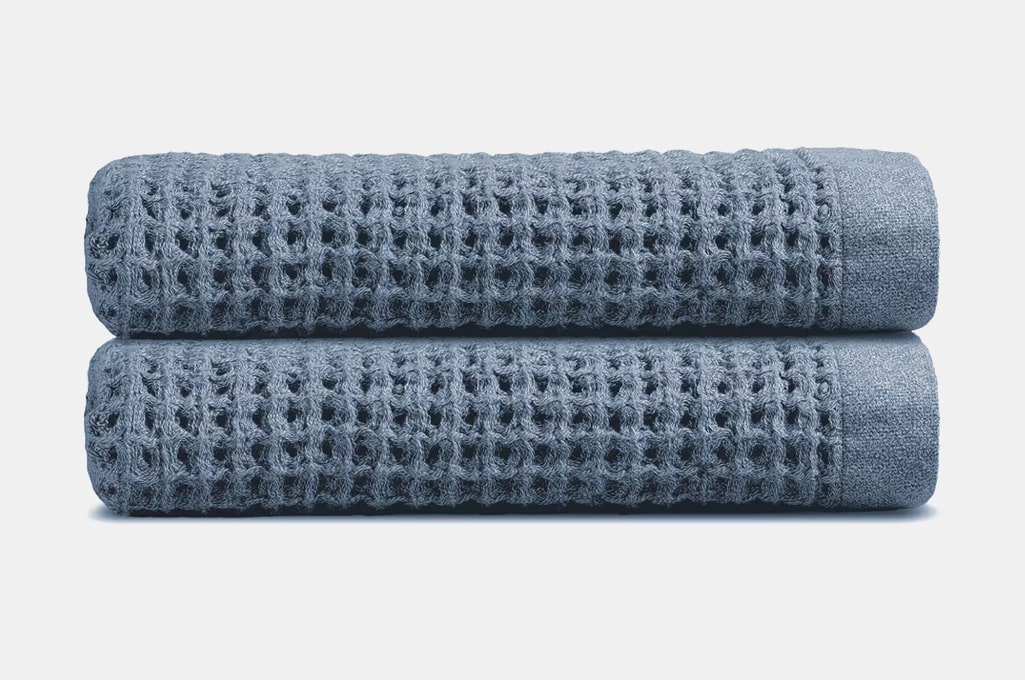 Onsen Bath Towels
Let's graduate from those perpetually wet, perpetually weird-smelling bachelor pad towels that every lady friend has made fun of us for. Deep down, we know they don't smell normal. The Onsen Bath Towels are built with a distinct waffle weave design that allows it to dry fast and stay fresh for long periods of time. On the style front, this weave design adds a touch of class, and comes in several neutral-but-sophisticated colors including denim, cinder grey, and oatmeal. These Onsen towels also feel fantastic on the skin, since they're made of long-staple cotton. This makes them tough, durable, fast-drying, and, of course, plush and luxurious.
Disclosure: Clicking on these links and making a purchase may earn us a small referral fee, at no extra cost to you. Learn more here.
freestar.config.enabled_slots.push({ placementName: "gearmoose_leaderboard_btf", slotId: "gearmoose_leaderboard_btf" });