The 10 Best Gifts For The Watch Enthusiast
Surely, you know someone in your life who's always kitted out with the coolest watch around (new or old), that guy who's scouring the Web for deals, reading incessantly, and always looking to build out his watch collection. A tough guy to shop for, no? Not anymore. Our selection of gifts for the watch enthusiast will please even the most discerning horology fan, and we're not just saying that. From tried-and-true classics to the finest watch reading on the market, it's all here below.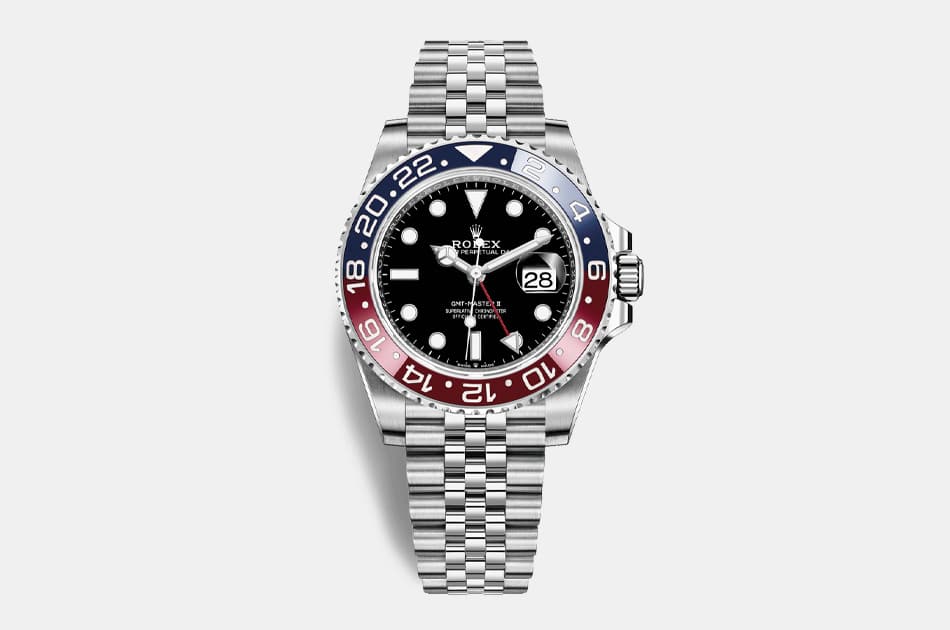 Rolex GMT-Master II "Pepsi"
Go all-out in the biggest way possible with the iconic "Pepsi" colorway of the Rolex GMT-Master II, an instantly recognizable design that will have the watch fan in your life jumping for joy when they find it under the tree.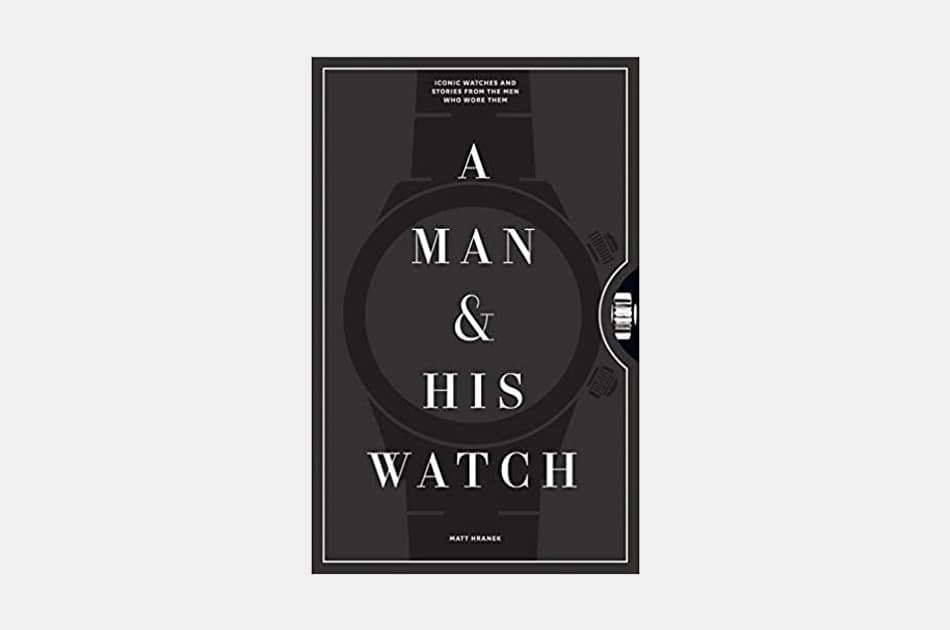 A Man & His Watch
Those who know watches are enthralled by not only the timepieces themselves, but also the legendary men who wore them. From JFK to Paul Newman and Sly Stallone, A Man & His Watch goes behind the scenes with the kinds of stories any watch enthusiast will love.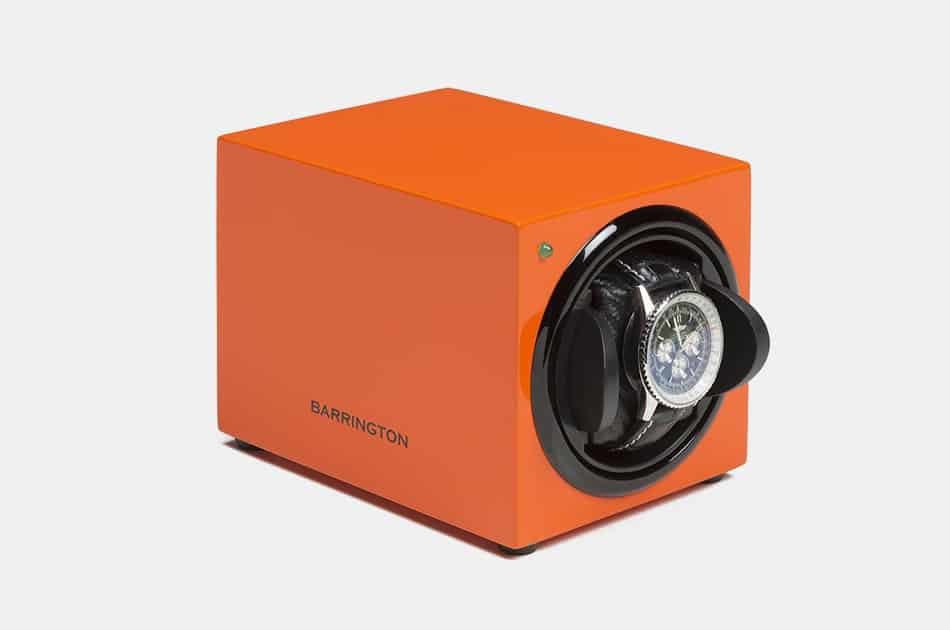 Barrington Single Watch Winder
The best watches on the planet deserve the best care and attention to detail, and the Barrington Single Watch Winder is a precise way for the watch collector to wind his premium timepieces (especially Rolex, for instance).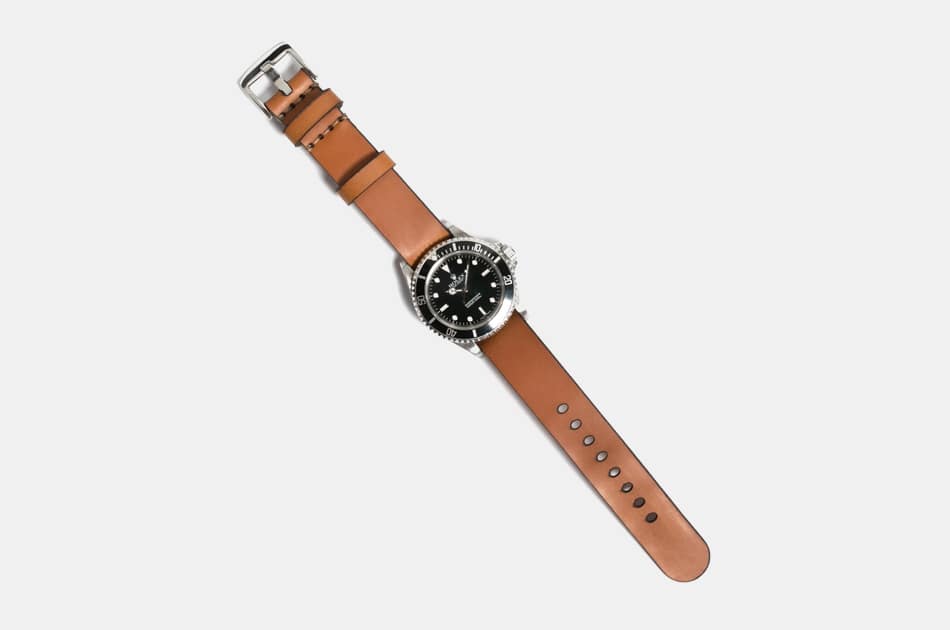 Bexar Goods Nato Watch Strap in Whiskey Cordovan
The beauty of a rugged-yet-refined NATO watch strap is such that it can add a whole new sheen to even the most tried-and-true watches. Find an incredibly well-made leather watch strap like this one from Bexar Goods, and the watch lover you know will be more than pleased.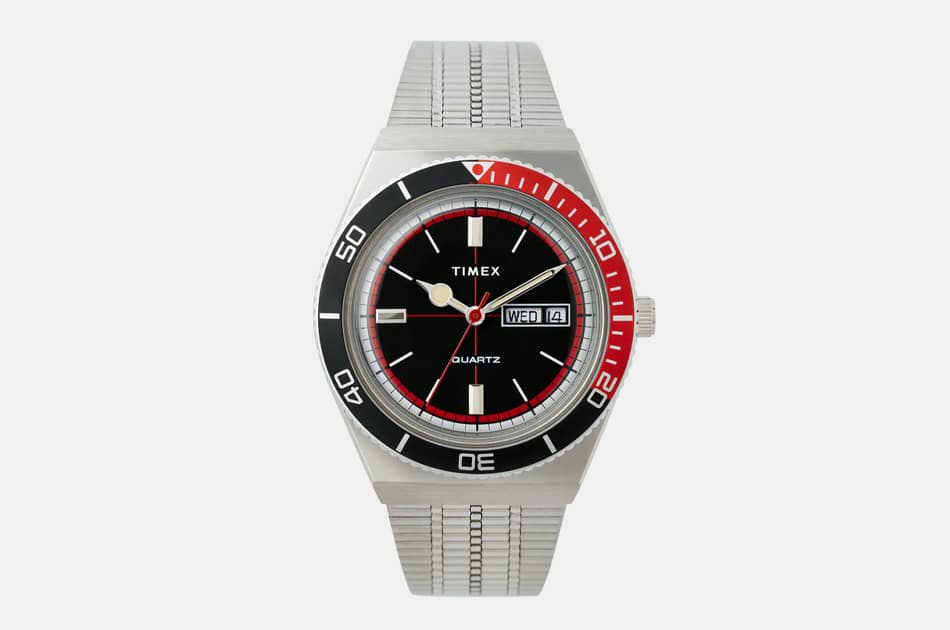 Huckberry x Timex "Cola" Sport Watch
The Huckberry x Timex partnership has proven quite fruitful these past couple years, and the latest results of that partnership — a handsome red-and-black "cola" sport watch — are to be admired and gifted plentifully this season. Snap up this limited-edition timepiece to gift while it's still around.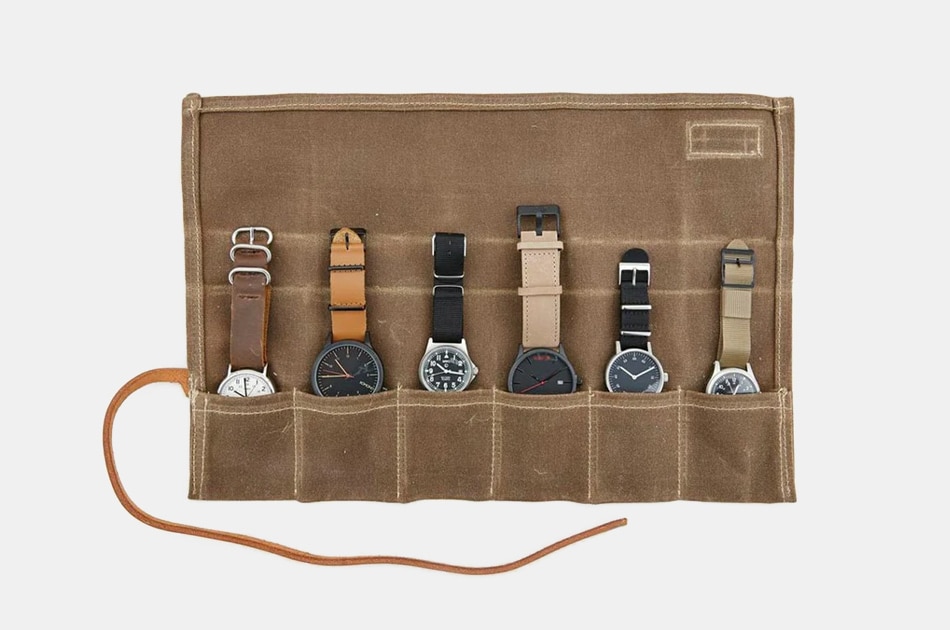 Bradley Mountain Waxed Canvas Watch Roll
Help the budding or experienced watch fan in your life store their watches in the best way possible — with a well-made waxed canvas watch roll that adds both style and functionality to any watch collection.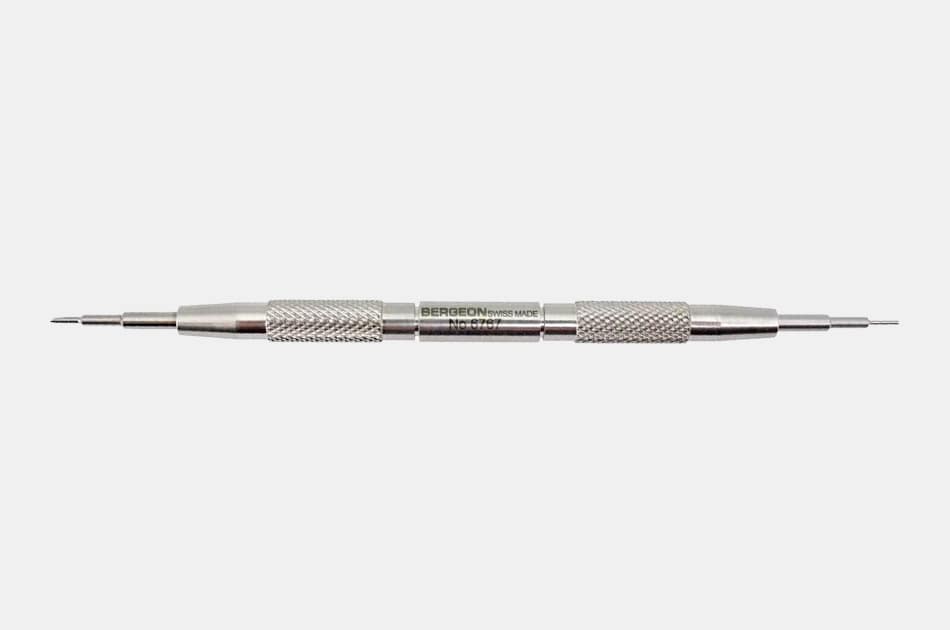 Bergeon 6767-F Watch Spring Bar Tool
We've said it before and we'll say it again: The best watches require the best tools, plus delicate care to match. This watch spring bar tool is premium, effective, and Swiss-made. It's also sized just right to be quite the nice stocking stuffer.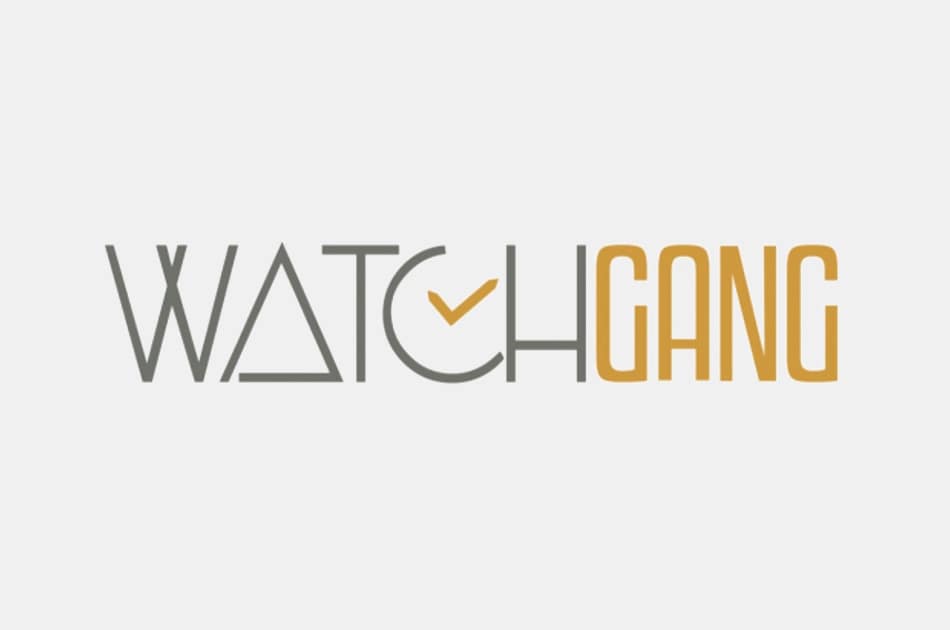 Watch Gang Subscription
The watch fan who has everything might not yet have a subscription to Watch Gang. The watch lover will assuredly enjoy getting a new watch with doorstep delivery, plus the chance to win an ultra-premium Rolex, TAG Heuer, or Seiko timepiece. Talk about a great gift, right?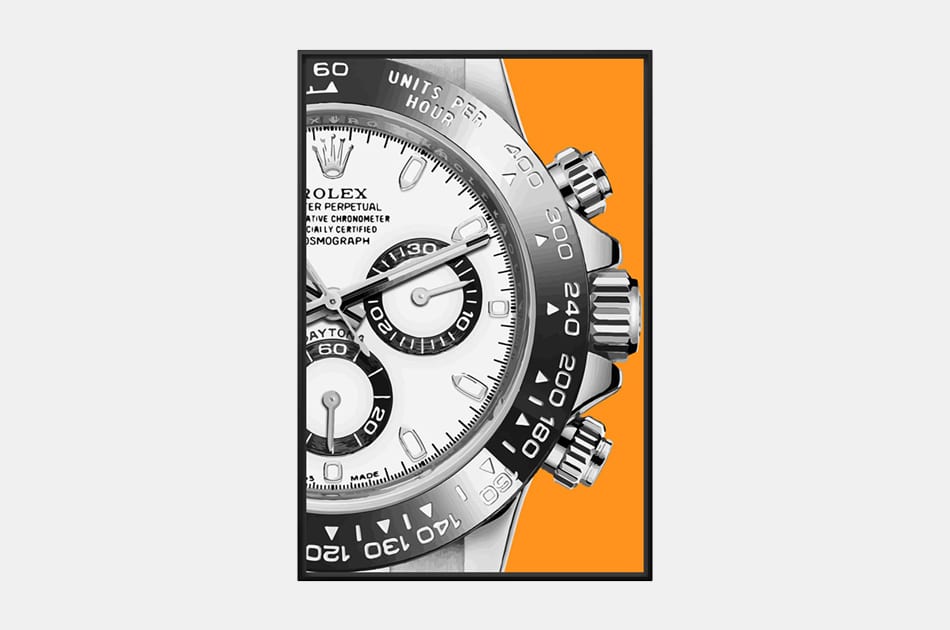 Rolex Daytona Art Print
Recognizable, memorable, and affordable is the name of the game with this crisp and classic Rolex Daytona Art Print, the kind that any fan of the famed Rolex Daytona model will love to gaze at on the daily.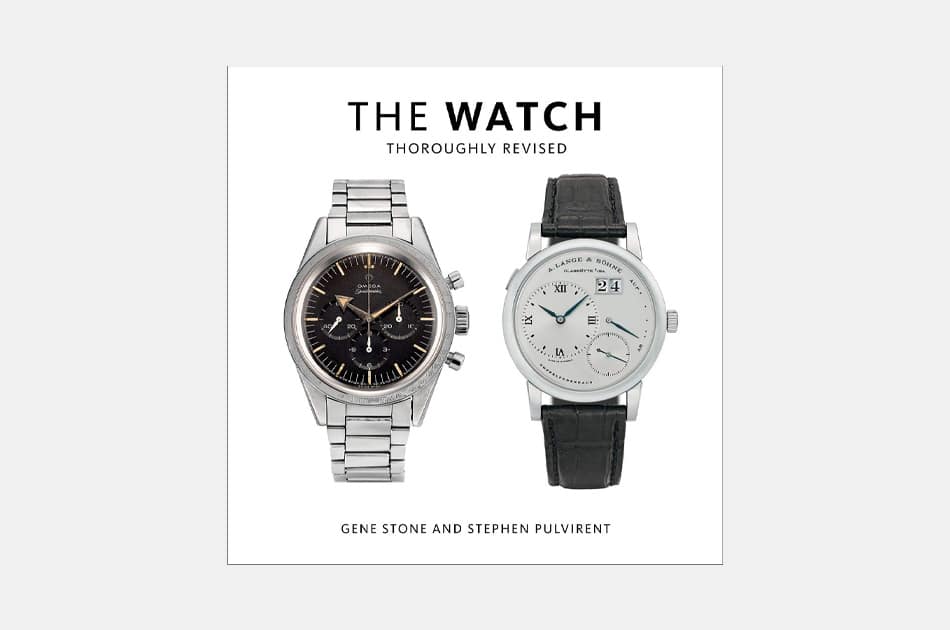 The Watch, Thoroughly Revised
Everything any newfound watch collector might need to know about the world of mechanical watches can be found in this revised edition that covers the watch world from A-to-Z (and yes, the use of "thoroughly" in the title definitely appears to be accurate).
Disclosure: Clicking on these links and making a purchase may earn us a small referral fee, at no extra cost to you. Learn more here.