10 Wall Decor Ideas to Upgrade Your Home Office
The remote workforce has expanded considerably, leaving many office workers trying to shift to a new way of performing their duties. On the one hand, it's pretty nice to skip the commute and work in your PJs all day. On the other hand, you have to dig deep to stay on track when you're itching to play Star Wars: Squadrons.
Then there's the difficulty of creating an office space in your home that's conducive to productivity. If you've got a door that can separate you from kids, pets, and other distractions, you're ahead of the game, but if you find yourself stuck in a closet, it can be understandably depressing. It's time to spice up your office space, and to get you started, we've got 10 incredible wall décor ideas to perk up performance.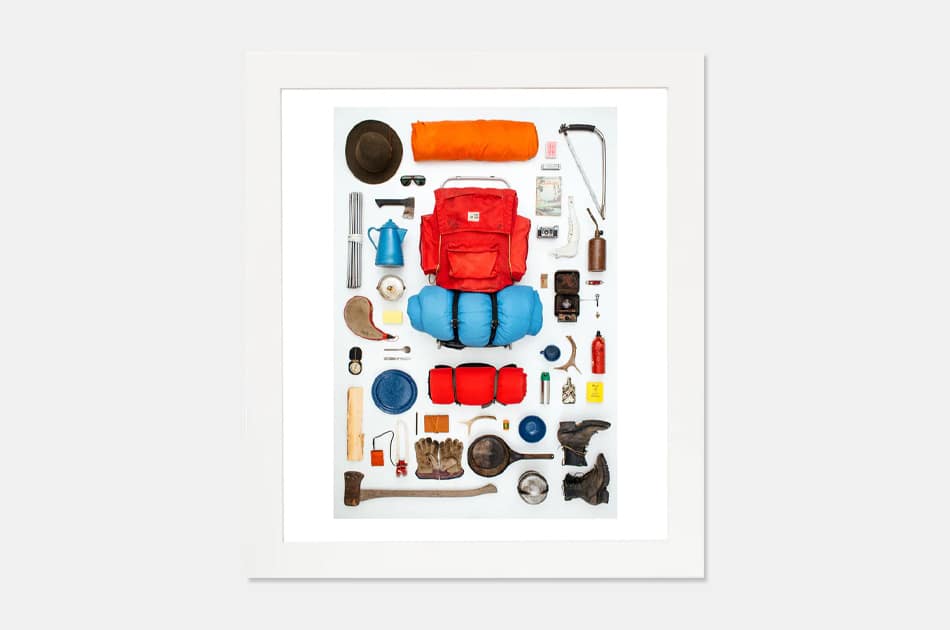 Adventures In Camping Art Print
It can be easy to forget why you work at all. Sure, you've got bills to pay, but keep in mind that your job also finances your vacays…which you're going to need after months of working at home and seeing no one. This brilliant print can serve as a reminder of what's to come, thanks to a bevy of brightly colored and well-organized camping equipment like packs, sleeping pads, sunglasses, hatchets, enamelware, water bottles, wood for the fire, and more. You can almost smell the campfire and taste the grounds in your coffee.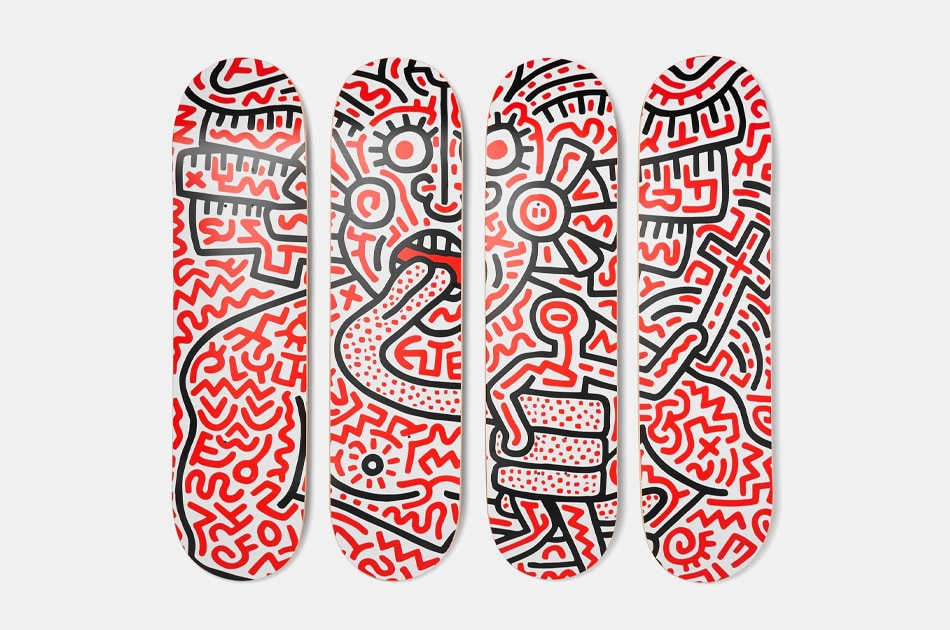 The SkateRoom x Keith Haring Printed Wooden Skateboards
Artist Keith Haring may be long gone, but his iconic work lives on in an ever-expanding range of mediums. If you're a fan of his bold, graphic designs and you also happen to be a skate aficionado, you're sure to love the marriage of elements in this cool art installation, consisting of maple boards carved in the shape of skateboards, featuring a print of Haring's "Man and Medusa" spread across them.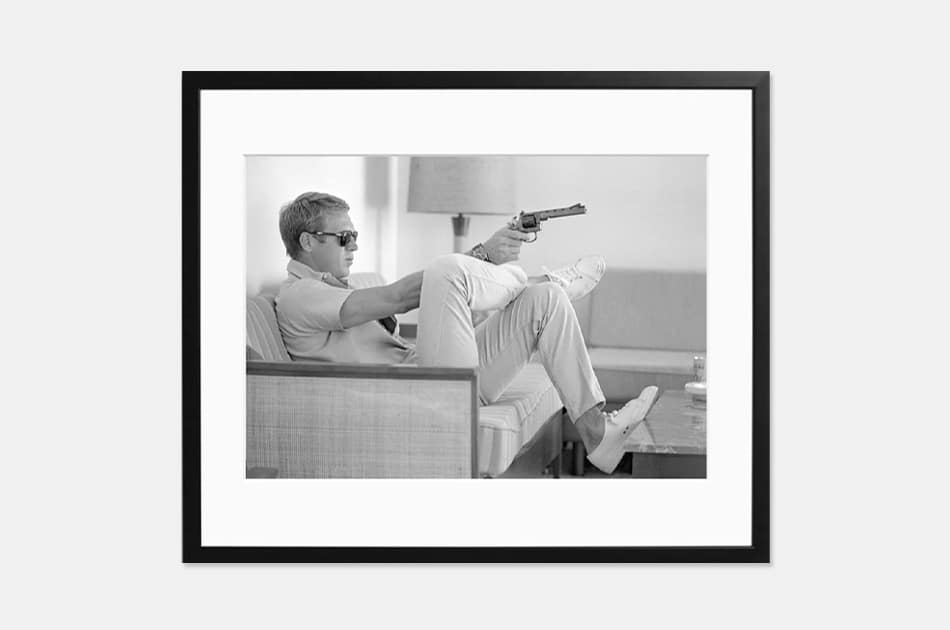 Steve McQueen #1
Best known for his starring turn as the titular character in 1968's iconic car chase film, Bullitt, Steve McQueen earned his moniker, the "king of cool", by portraying characters with steely nerve and a scowl that could peel paint. Adding to his tough guy appeal are candid pics like this black-and-white photo by John Dominis, depicting McQueen casually aiming his gun before heading out to shoot in the desert.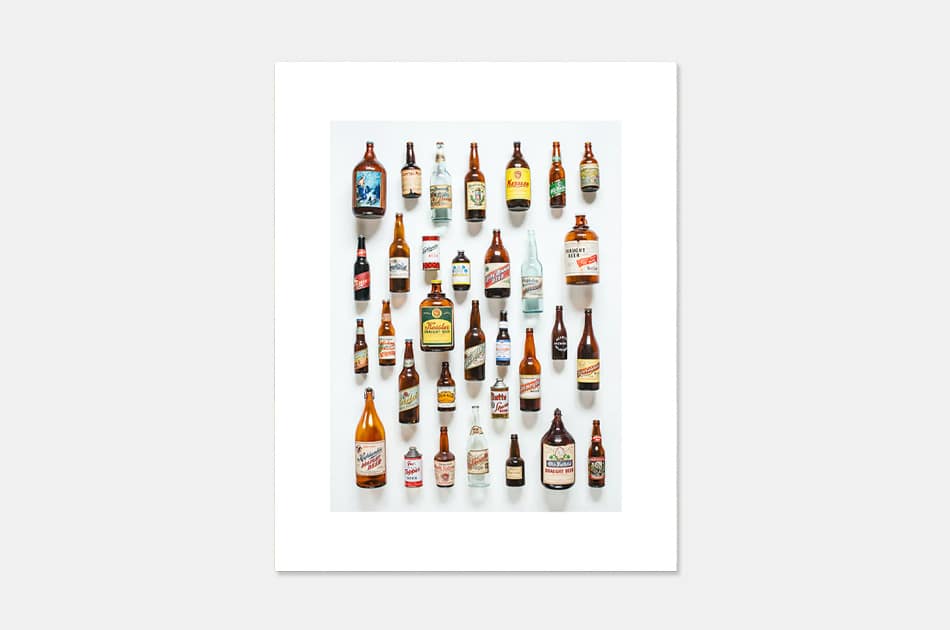 Montana Beer History Art Print
Montana has only recently become a blip on the radar of craft brewing, but the state actually has a long history of small-batch suds. Hey, it's real cold and there's not much to do. This print captures the little-known saga of the state's long love affair with brewing, through a clever arrangement of old timey bottles with labels from brands like Kessler Brewing Company, Butte Brewing Company, Gallatin Brewing Company, and more, some of which still thrive today, and some that have been lost to time.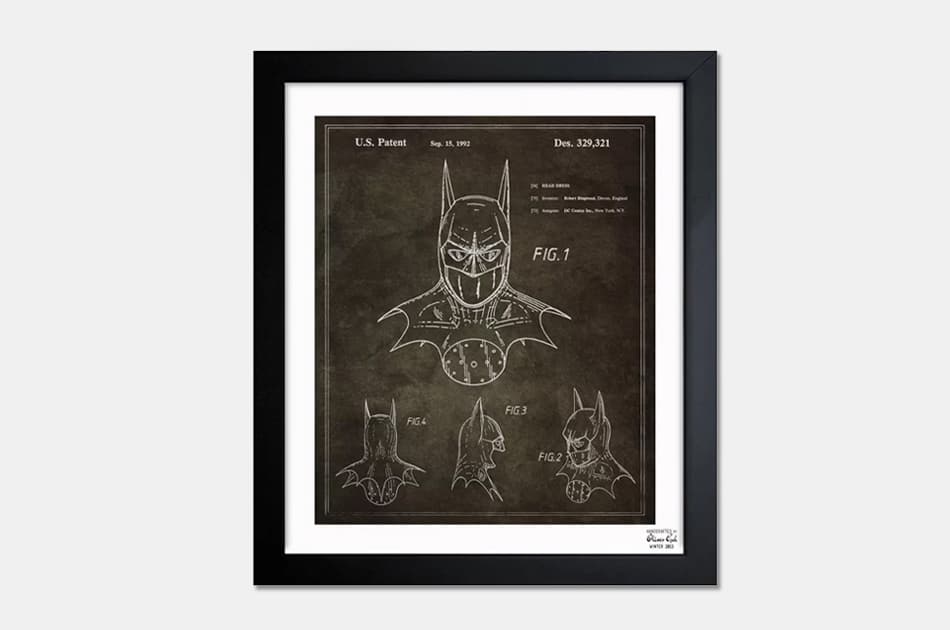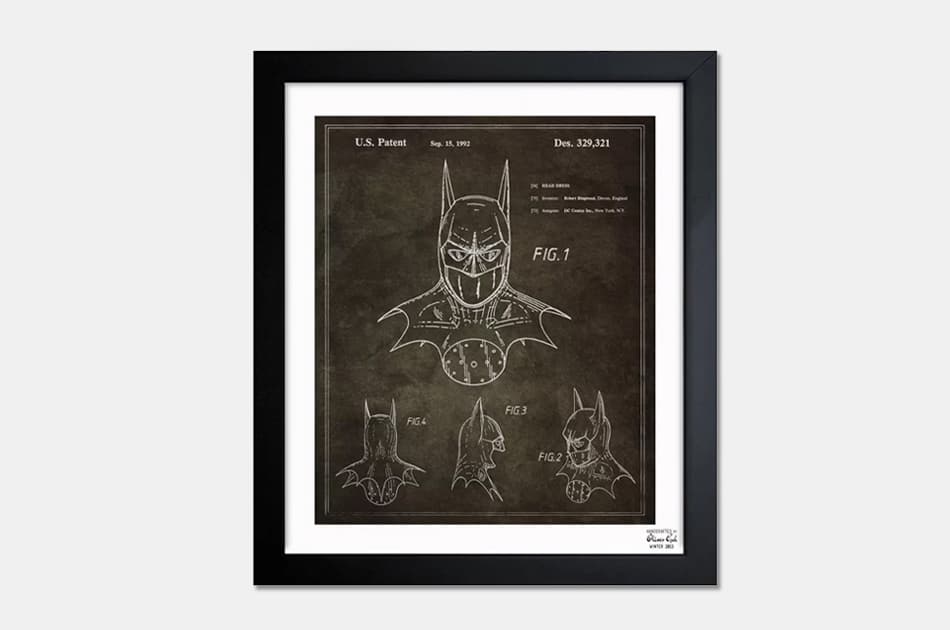 'Batman 1992' Blueprint Patent Art
The caped crusader first appeared as a character in Detective Comics in 1939, and over the years, the Dark Knight has distinguished himself from other heroes by mere virtue of being a normal, albeit rich and totally ripped, human being, bent on justice. This limited edition, spec-sheet print comes with a certificate of authenticity from the artists, and it's sure to serve as a stunning addition to your own nerd cave…err, office.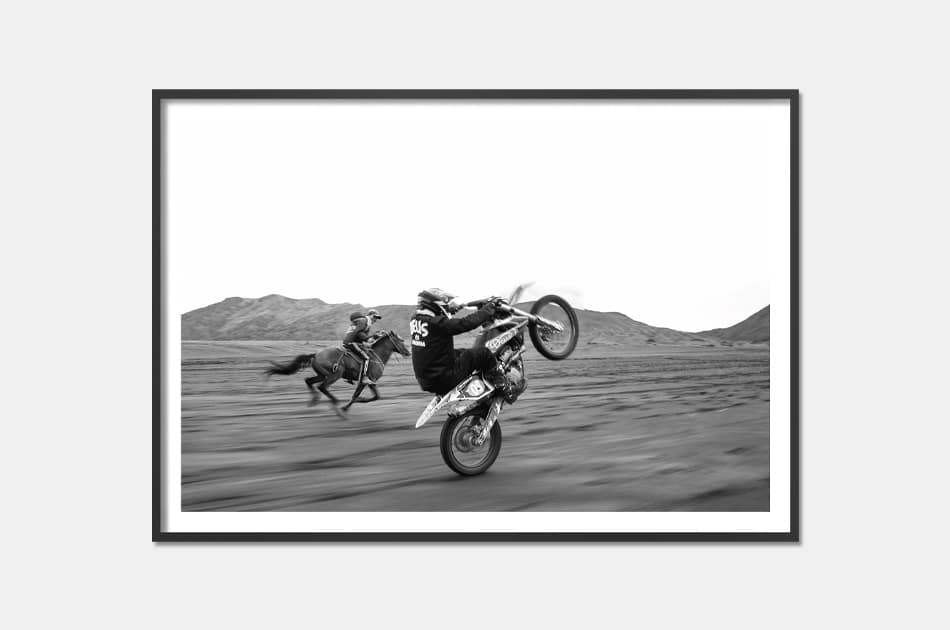 Horsepower by Tom Hawkins
If you know anything about automotive engines, you know that their power is measured in horses. This is because Scottish engineer James Watt used the power of a horse as the baseline for determining the relative power output of early steam engines. The concept is well-displayed in this fun photo by Tom Hawkins, depicting an actual horse squaring off against a motorcycle in a side-by-side comparison of power.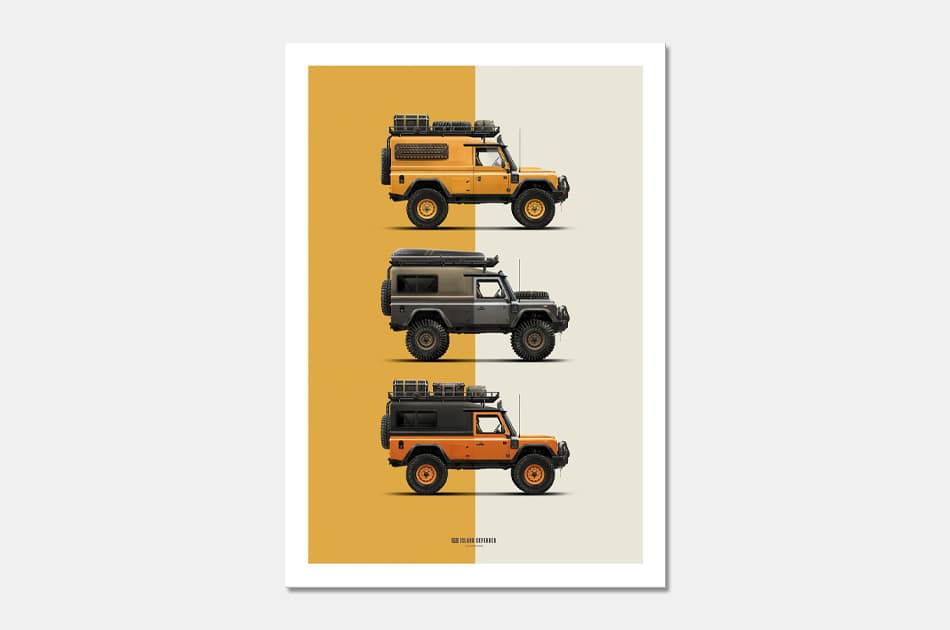 Island Defender Prints
A passion for automobiles can be a pricey affair. If your salary doesn't allow you to build out a massive garage, a la Jerry Seinfeld or Jay Leno, and fill it with your favorite ORVs, at least you can save some dough and still gaze at them longingly with a range of affordable prints from Island Defender. With options for color-block backgrounds, trucks set in scenic vistas, and more, you'll find the perfect expression of your passion to outfit your home office.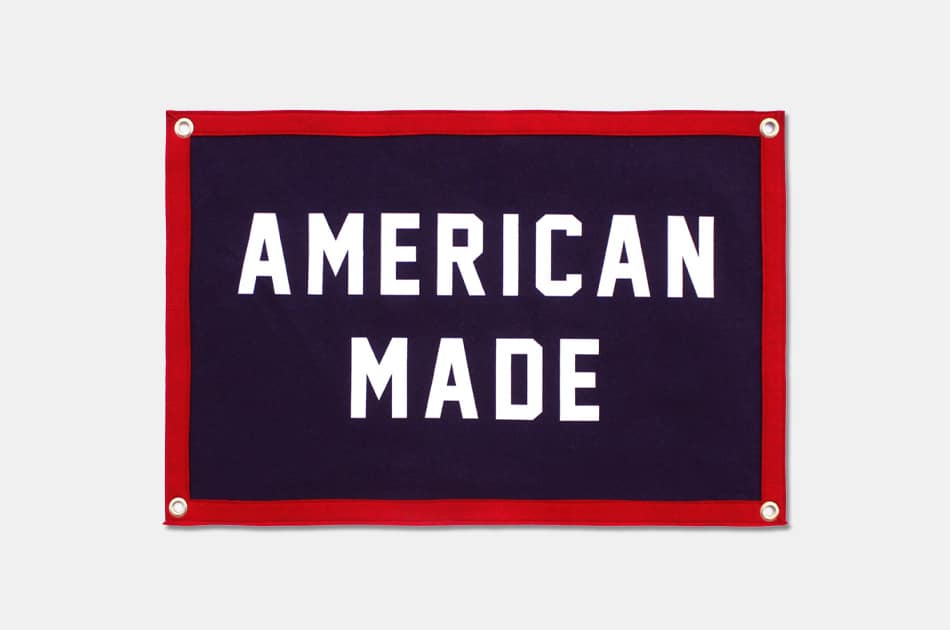 Oxford Pennant American Made Camp Flag
In the modern home office, prints can seem a little passe. Add some color, texture, and patriotic messaging with this 16"x24" camp flag in cut-and-sewn wool felt, with metal grommets in the corners to hang it. As advertised, it is handmade in the USA and features a red, white, and blue motif, in case the bold message isn't enough to tout your patriotic pride.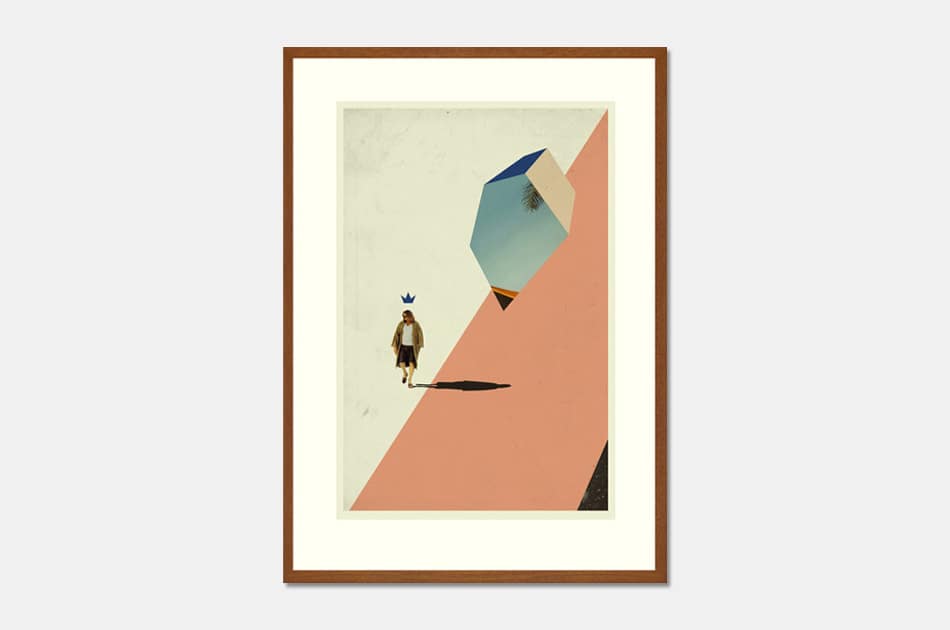 The Big Lebowski Art Print
Movie posters make for a fun addition to a home theater, but they may be too busy for an office where the goal is to reduce distractions. Don't fret, you can still display your love of cinema with this surrealistic rendering of Jeff Bridges from the beloved Coen Brothers film, The Big Lebowski. The Dude abides, and this calming lithograph perfectly captures his laid back and enduring nature.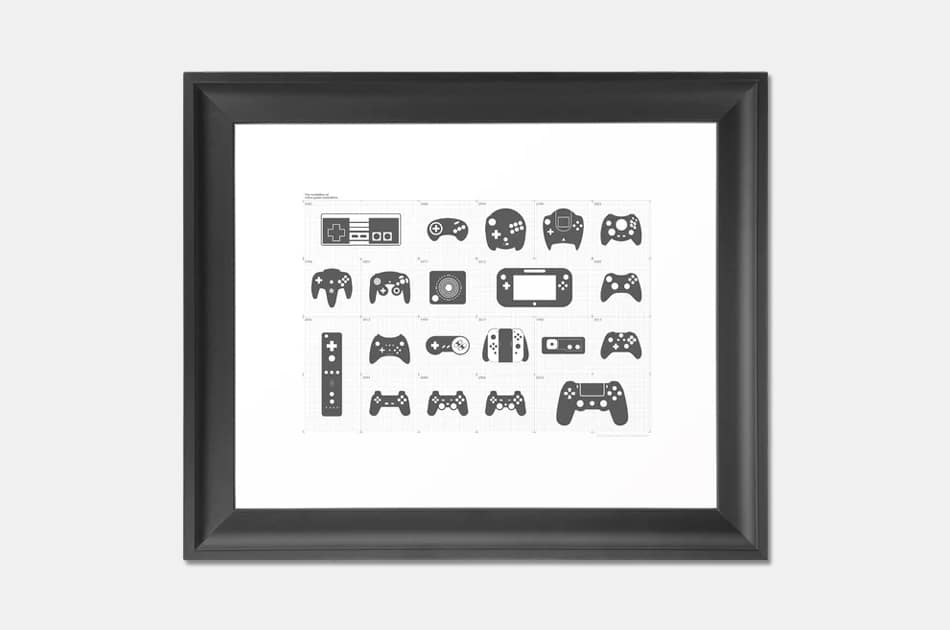 The Evolution of Video Game Controllers Framed Art Print
Video games have come a long way since Pong had us gripping our joysticks and watching a dot move from one side of the screen to the other in a virtual version of table tennis. This graphic print commemorates the many controllers that have passed through our hands over the years, from the simple NES to the revolutionary PlayStation controller. Even those with a passing fancy for video games are sure to recognize a few, and for true gamers, this print will make a fun addition to the home office space.
Disclosure: Clicking on these links and making a purchase may earn us a small referral fee, at no extra cost to you. Learn more here.
freestar.config.enabled_slots.push({ placementName: "gearmoose_leaderboard_btf", slotId: "gearmoose_leaderboard_btf" });