These are the 22 best horror movies from the 90s, all in top form and ready to scare you, disturb you, mess up your sleep, and make you question reality ever so slightly after the final credits roll. If horror from the 70s was about shocking, bloody exploitation and 80s horror was a campy gore-fest, in the 90s, horror got knowingly cool.
Sci-fi horror like Event Horizon and Alien 3 got slick production-values. Wes Craven introduced self aware horror with Scream. The twisty nightmares of Jacob's Ladder and Stir of Echoes managed to scare with a minimum amount of butcher knives. And Candyman and The Silence of The Lambs proved that debonair can be deadly. Use these movies as a guide through the decade when horror knew it was supposed to scare you and it looked good doing it.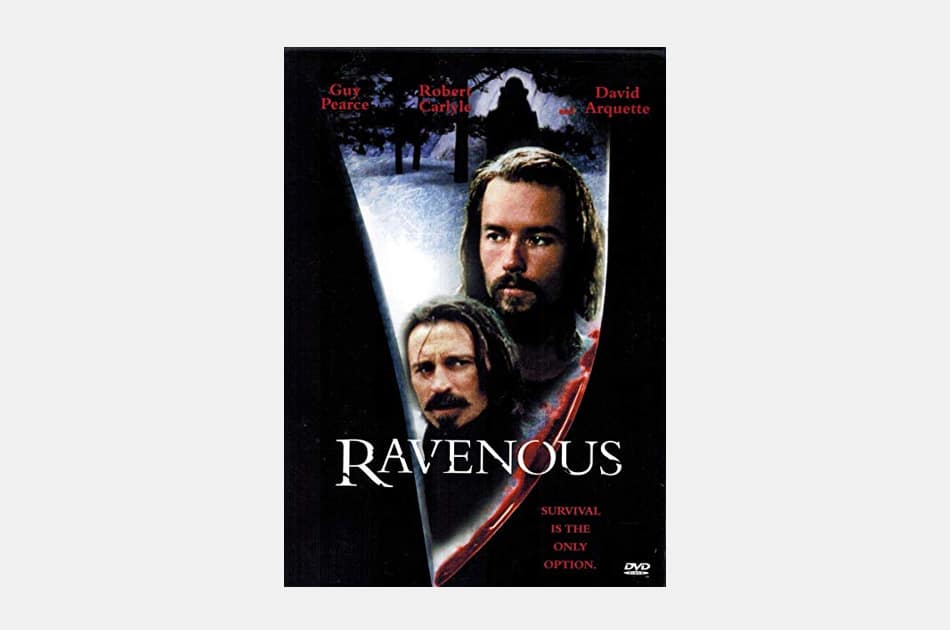 Ravenous (1999)
"It's lonely being a cannibal. Tough making friends."
Can a movie about cannibalism be super disturbing, deeply weird, and darkly funny? Ravenous says yes. When a half-starved, frost-bitten man shows up at a military outpost in the Sierra Nevada mountain range circa 1848, he claims he resorted to cannibalism after his wagon train became snowbound. You rather quickly learn he's not telling the whole truth. Blood, gore, and absurdity ensue. It's a smorgasbord (pun intended) of movie delights — weirdness, western meets horror, vampire/tribal mythology, plus a soundtrack nearly as memorable as, well, scenes of people eating other people.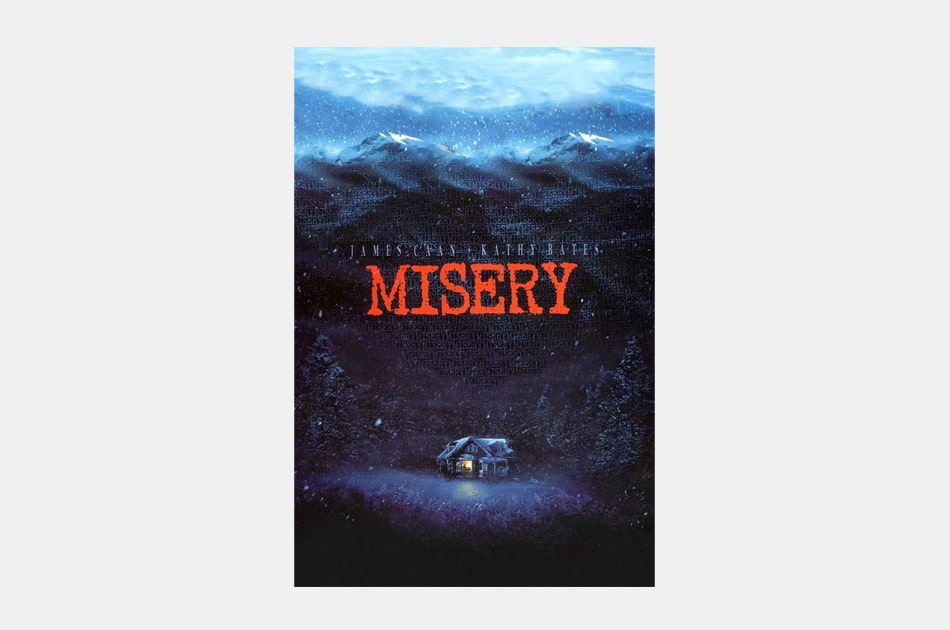 Misery (1990)
"I am your number one fan."
Misery was the second movie directed by Rob Reiner with a William Goldman script. The first, premiering three years earlier, was The Princess Bride. Writer and director might be the only things the two movies have in common. Based on Stephen King's novel, Misery is a claustrophobic horror masterpiece with a fantastically unhinged caretaker/captor played by Kathy Bates who has her favorite author exactly where she wants him, incapacitated, drugged, and available to write her favorite series just how she likes it.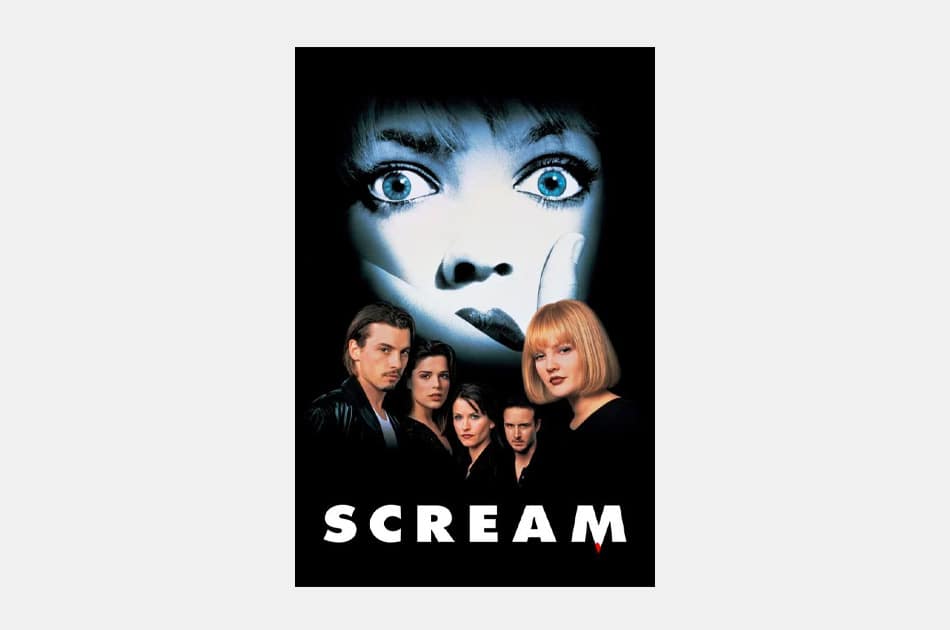 Scream (1996)
"Movies don't create psychos. Movies make psychos more creative."
There was once a time when the characters in horror movies had clearly never seen a horror movie. Wes Craven changed all that with Scream. These high school kids had not only seen horror movies, they understood horror's rules. Yet when a masked killer begins to stalk them, they still manage to get hacked up and disemboweled. Part winking satire, part scary slasher, Scream is the movie that marked the beginning of modern horror — smart, self-referential, and properly frightening.
The Silence Of The Lambs (1991)
"People will say we're in love."
We can debate the fine distinctions of genre trying to determine if this is a thriller or horror movie. But consider for a moment that there's a scene in pitch blackness where the star of the movie is being hunted by a dude who makes dresses out of human skin. Plus there's a cannibal. And a … face mask. That qualifies as horror in our book. The Silence of the Lambs also manages to excel (it won five Oscars) in the major areas — acting, script, direction, and style.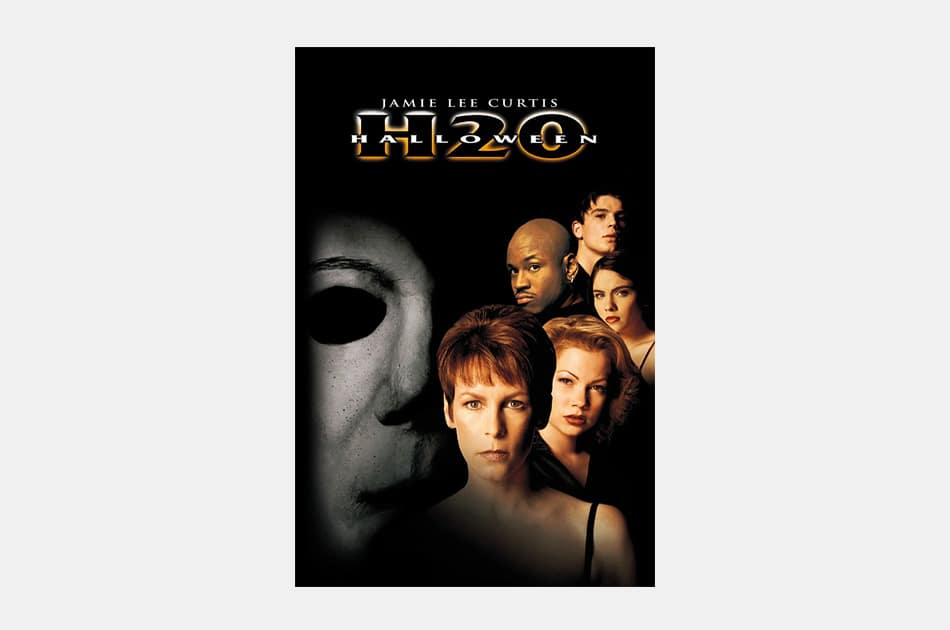 Halloween H20 (1998)
"20 years. Don't think he would've shown up by now?"
Like 2018's Halloween, Halloween H20 is a bit of a reset, ignoring parts of the other sequels. Instead of having Laurie Strode, who so valiantly fought for her life in Parts 1 and 2, die in a mundane, off-screen car accident, we learn she faked her death (and has a living son instead of a dead daughter). Now it's twenty years later and Laurie Strode is living under a fake name, working at a private school when Michael comes back. One of the stronger sequels (though not as strong as the new one) H20 pits the familiar, plodding evil of Michael Myers against the badass determination of Jamie Lee Curtis's Laurie.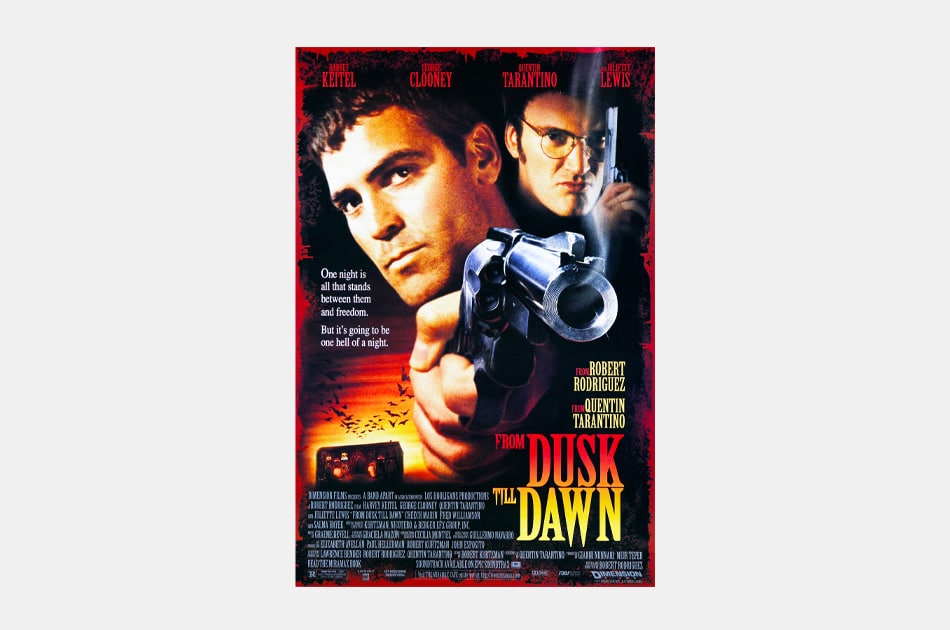 From Dusk Till Dawn (1997)
"I just rammed a wooden stake in my brother's heart because he turned into a vampire, even though I don't believe in vampires."
This isn't what most people expected after Pulp Fiction. Quentin Tarrantino wrote the screenplay and played a starring role in this Desperado-meets-vampire movie directed by Robert Rodriguez. With Harvey Keitel as a preacher and George Clooney (in one of his very first movie roles) playing a bank robber on the run, From Dusk Till Dawn changes, like day into night, from a dark crime movie into a blood fueled freak fest crammed with majorly gruesome vampire creatures.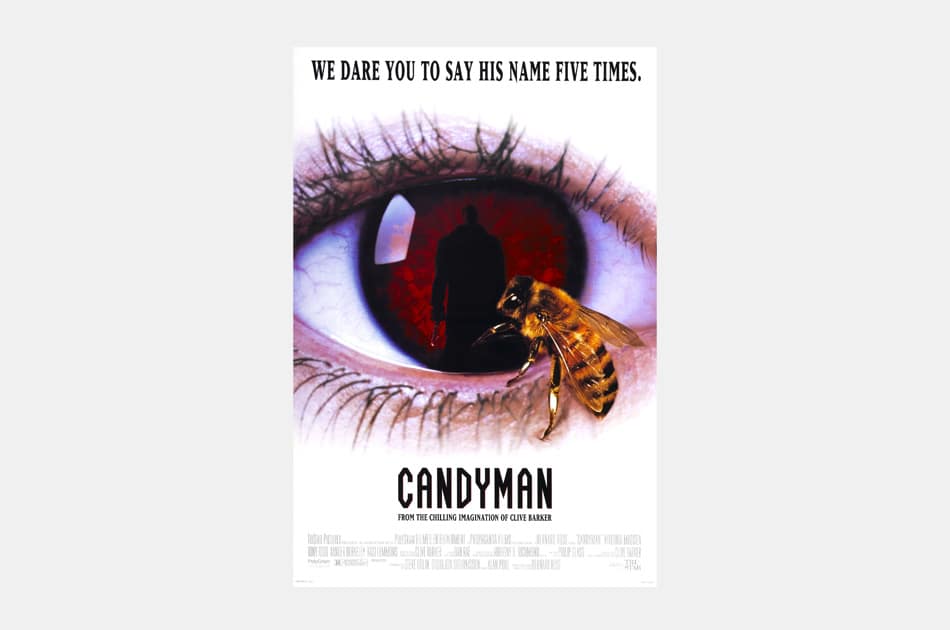 Candyman (1992)
"Do you believe in me?"
Tendrils of this one still linger, occasionally making me hesitate before looking in a mirror. Candyman is about a grad student who, in the course of researching urban legends, ends up summoning a murderous spirit with graveyard-gravel voice and a hook for a hand. It's haunting and gory, and builds one of the better campfire-esque ghost stories told in horror films.
Yes, Tony Todd, who played Candyman really did make an extra $23,000 — a thousand bucks every time he got stung by a bee. Now we can look forward to the Jordan Peele-produced sequel coming next year — remembering to cover up our mirrors before we head to the theater.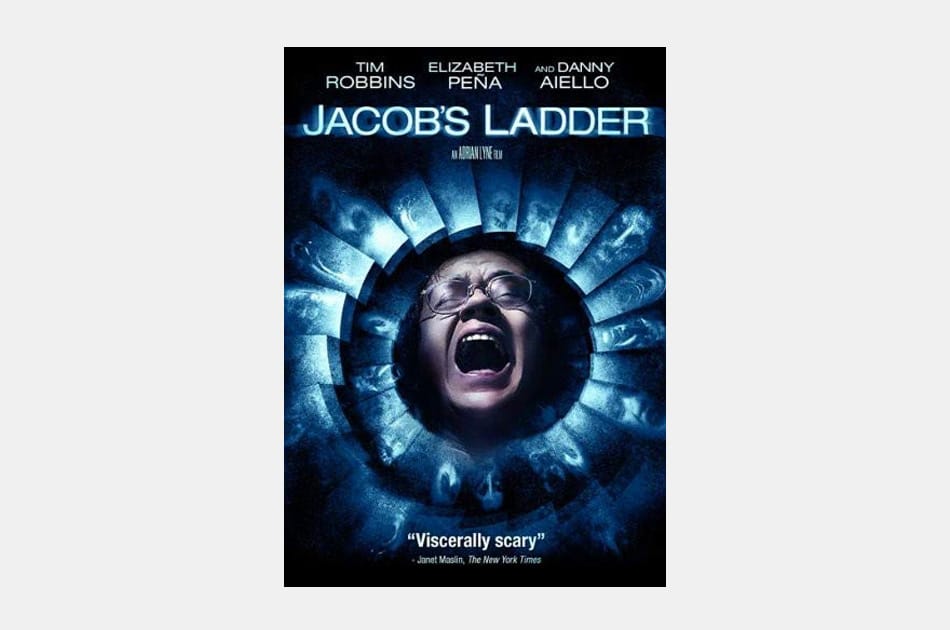 Jacob's Ladder (1990)
"Dream on."
The beauty of Jacob's Ladder comes when you put all the pieces together at the end. Until then, it's a tense and disturbing journey into the life of a traumatized soldier back from the Vietnam War after suffering injury and other horrors in battle. Nightmare hallucinations and demonic figures plague Jacob while a nagging, slippery mystery underlies it all. Never knowing what's real keeps the ground shifting under Jacob's feet and leaves us similarly unsettled.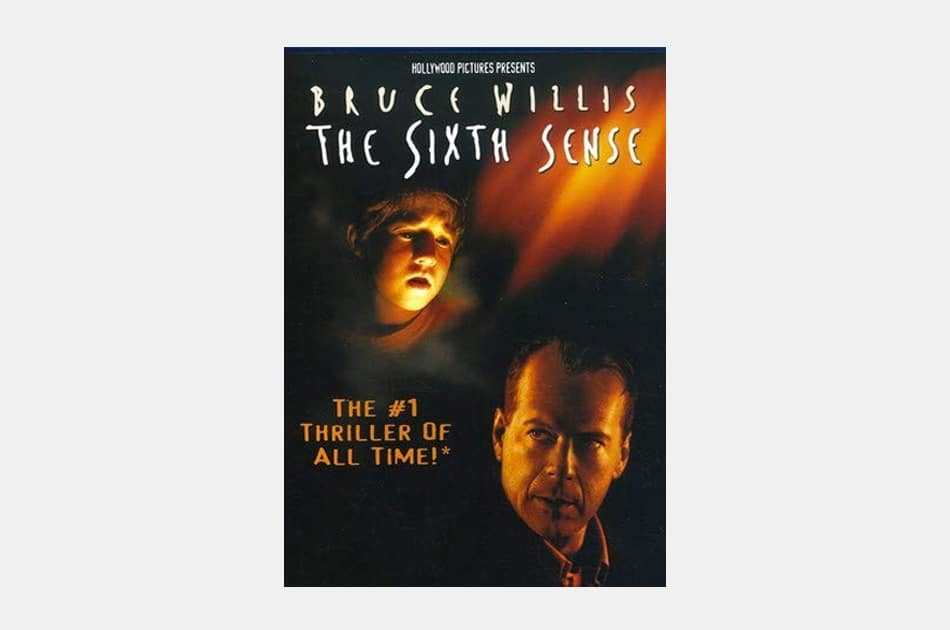 The Sixth Sense (1999)
"They only see what they want to see. They don't know they're dead."
If you were alive in 1999, you already know the twist here. But maybe you weren't yet born, or maybe you were living in a tent in Appalachia and have a completely unspoiled mind with which to see this eerie mind-bender of a movie. Complete with a well-structured ghost story and a few solid scares, The Sixth Sense was one of M. Night Shyamalan's first, and arguably the best in his collection of chilling movies with a twist.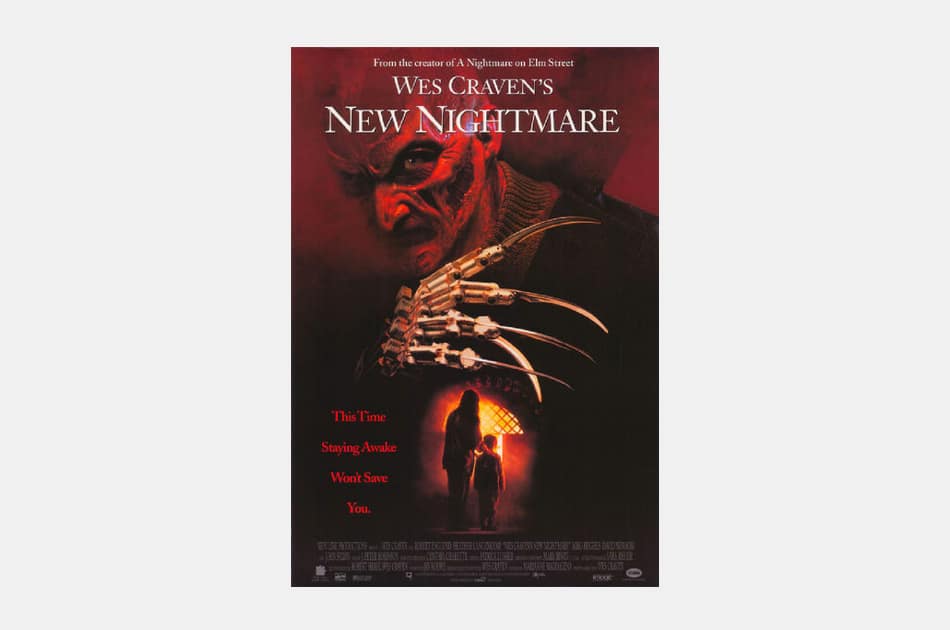 Wes Craven's New Nightmare (1994)
"I think the only way to stop him is to make another movie."
Before Scream, Wes Craven tried out the idea of a self-aware horror film by putting the finishing touches on his most famous villain, knife-fingered Freddy Kreuger. After Freddy Krueger the character was killed off in 1991's Freddy's Dead: The Final Nightmare, Freddy Krueger, the demonic spirit, returns to terrorize the cast and crew of his horror movies, including Craven himself. It's smart, nerve-jangling and scary with a Freddy who drops the quips in favor of getting down to evil business.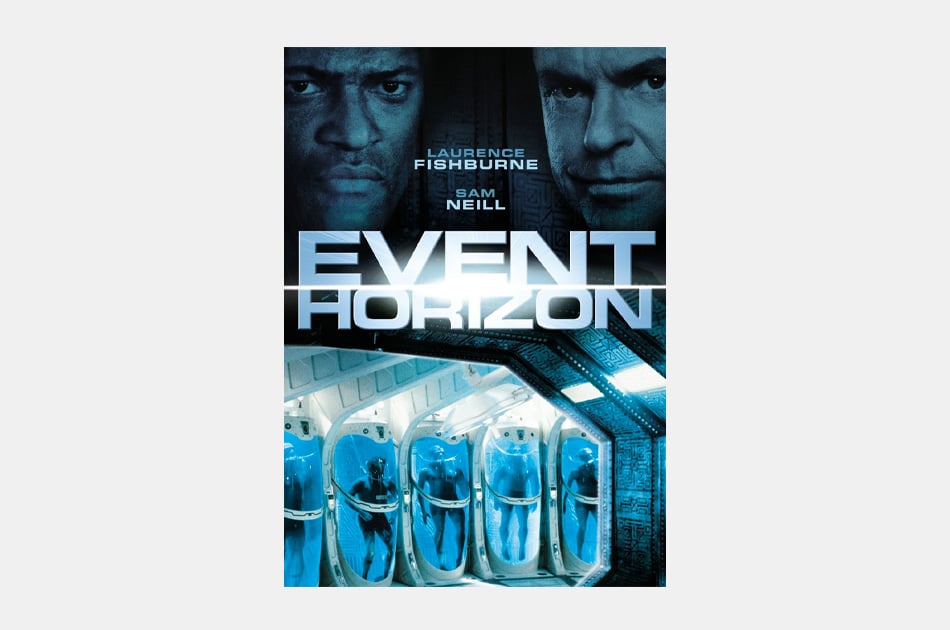 Event Horizon (1997)
"What happened to your eyes?"
The spaceship Event Horizon, on its way to our solar system's nearest star, disappears and then reappears years later. The rescue crew sent after it pretty quickly figures out that the edge of the known universe is a great hiding place for hell.
With literal buckets of blood, gory vignettes that will disturb you (or at least me) for years, and a droning, bass-heavy sound effect track, Event Horizon suggests a (serious) downside to space exploration. It wasn't loved by the critics, but if you read into their reviews, most are taking issue with this particular version of hell being too disturbing, too upsetting, and too chaotic.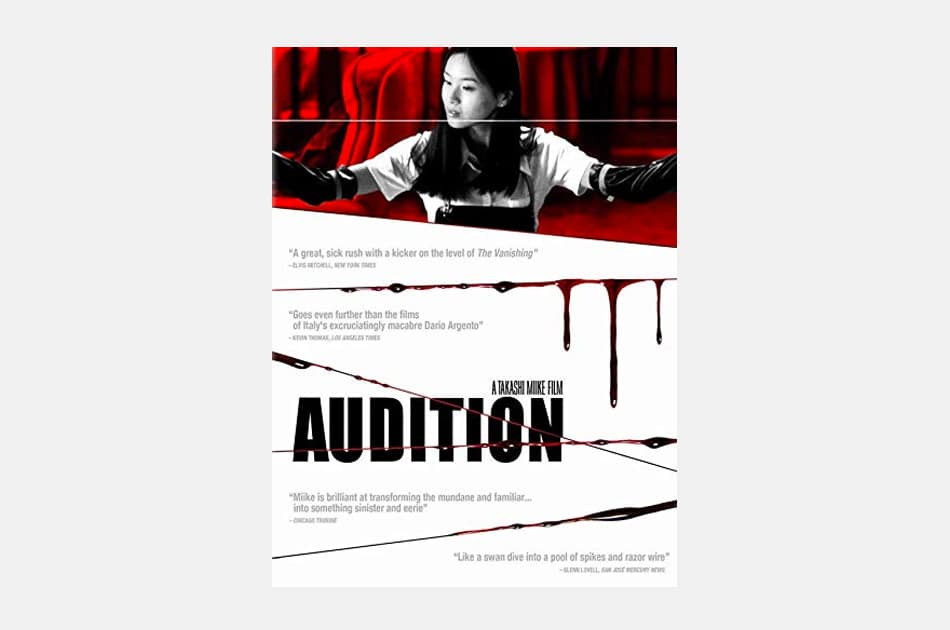 Audition (1999)
"Kiri kiri kiri kiri"
While this film was pretty unsettling in 1999, in today's Tinder-ful world it's downright terrifying. About a widower who sets up a fake audition to find himself a new wife, Audition is a, J-horror classic that fully commits, setting up an ominous and tense atmosphere before eventually going a couple steps beyond where most movies had gone before — torture, amputations and all.
Fittingly, it serves as inspiration for the early 2000s genesis of torture porn (Hostel, Saw) but Audition manages to hit all the notes of horror, instead of just one.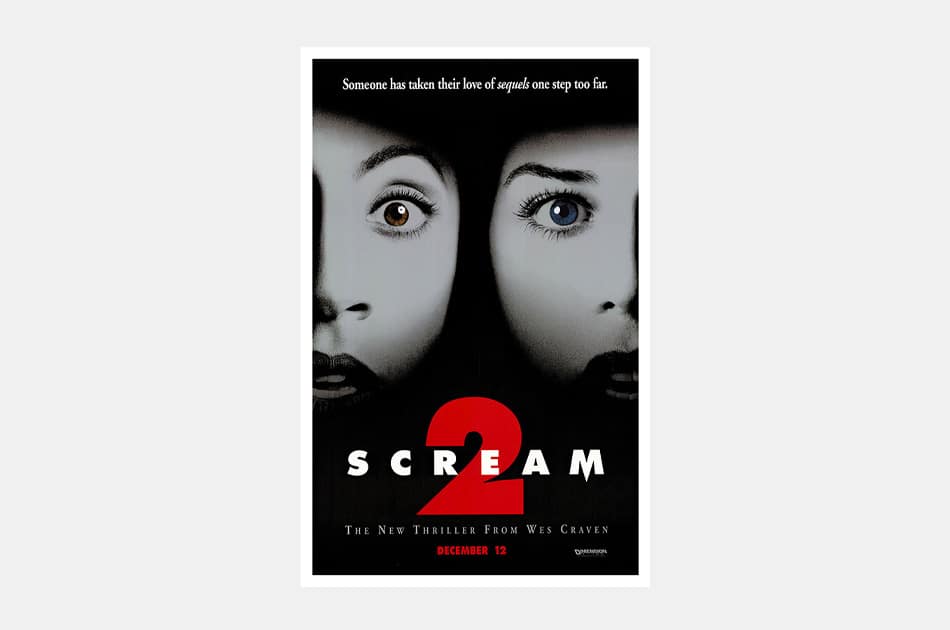 Scream 2 (1997)
"Never, ever, under any circumstances, assume the killer is dead."
The trouble with sequels is they're almost never as good as the first. But this movie knows how movie sequels work, particularly horror sequels, and, like its predecessor, playing with its own self-awareness is part of the fun. Two years after Sidney et al were tormented, Sidney is in college and there's a movie about the Woodsboro murders (just to make things extra meta). What follows is a blend of murder, murder mystery, and humor undercut with moments of genuine slasher terror.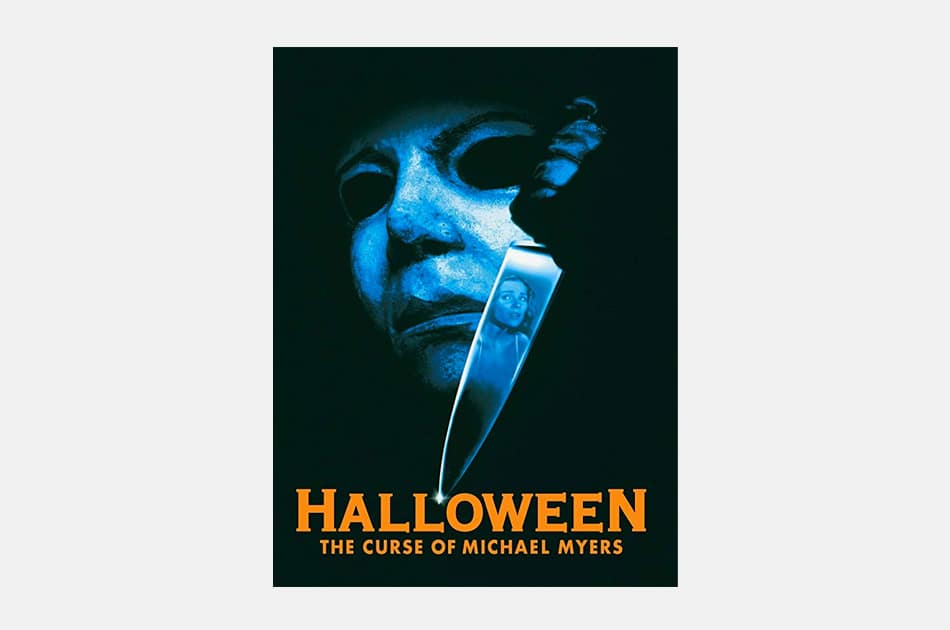 Halloween: The Curse of Michael Myers (1995)
"I knew what he was, but I never knew why."
Part of what made the original Halloween so scary was the utter lack of motive. Michael Myers was an efficient, dispassionate killer — a brutal force with a laser focus more than a man with any sort of backstory. By the time the sixth installment in the franchise rolled around, it's possible the producers thought Michael needed a little motivation and The Curse of Michael Myers has a lot of fun with druid curses, familial sacrifices, and evil cults. It also marked one of Donald Pleasance's final roles, and one of Paul Rudd's first.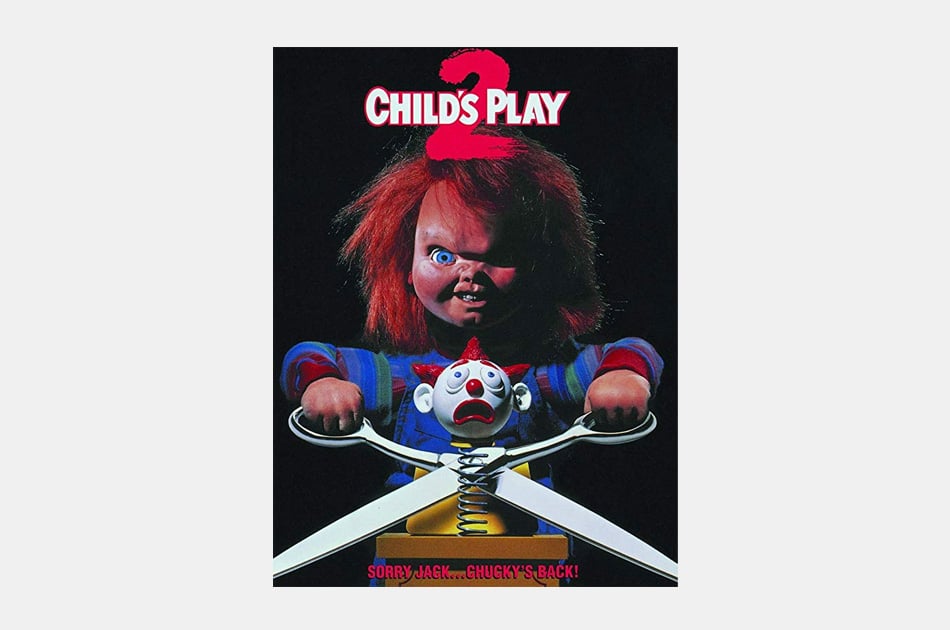 Child's Play 2 (1990)
"Surprise! Did you miss me, Andy?"
When the silly (greedy) toy corporation reassembles Chucky to prove there's obviously absolutely nothing to worry about, there immediately becomes something to worry about. For anyone who understands just how creepy toys can be, Child's Play 2 offers ups all the dark humor and gleeful deaths committed by a tiny possessed doll that you could ask for. And when you're done, check out the rebooted and cloud-connected Chucky in the 2019 remake.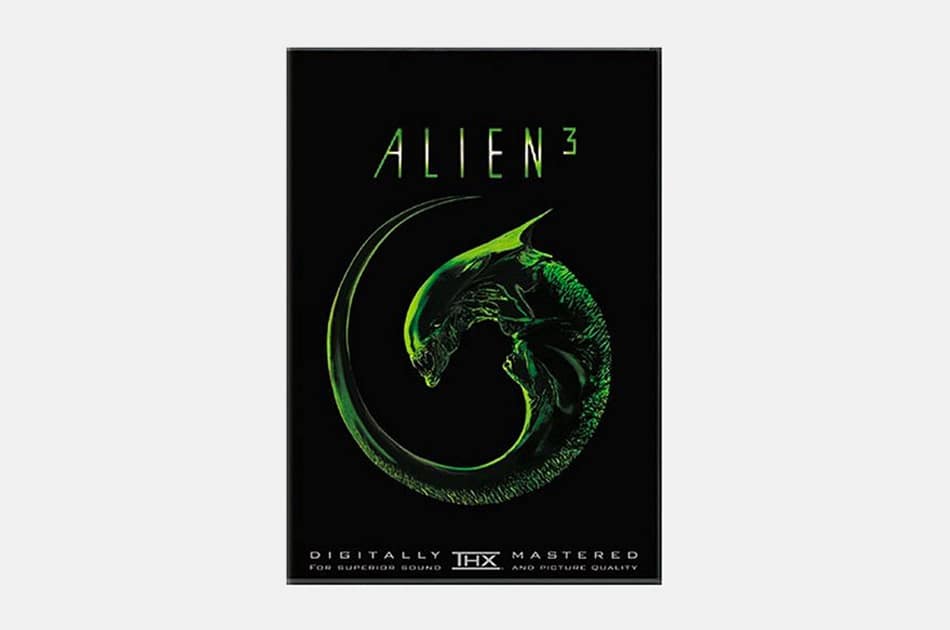 Alien 3 (1992)
"You've been in my life so long, I can't remember anything else."
This time a remote penal colony is where Lieutenant Ripley and the xenomorph battle it out. With no weapons, killing the alien (who runs on all fours thanks to its gestation inside of a dog) will be far harder this time around.
Ripley and the prisoners use explosions, bait and traps to lure the acid-blooded creature to its death — but not before it racks up a gruesome and sizeable body count. Alien 3 also marks David Fincher's first feature, spawning a near-flawless directing career, with the stylish (though not quite horror) Seven coming three years later.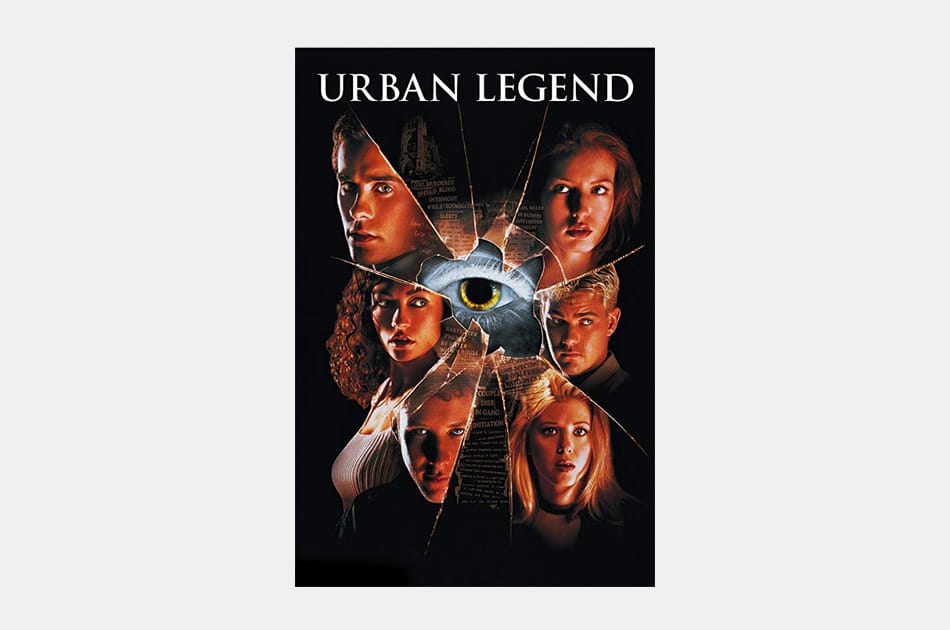 Urban Legend (1998)
"Wrong legend! This is the one about the old lady who dries her wet dog in the microwave oven."
You can call it the Scream formula: culturally-savvy teens, a killer who understands the hallmarks of a good psychopath, witty banter, and plenty of inventive kills. Where Scream took on movies, Urban Legend takes on, well, urban legends.
When a college campus becomes the center of elaborate murders carried out to mimic bloody folklore, the bodies pile up until it's clear there's an endgame, at which point the requisite — yet still surprising — twist reveals itself. Stars a 90s teen dream cast and features Robert Englund without the mask.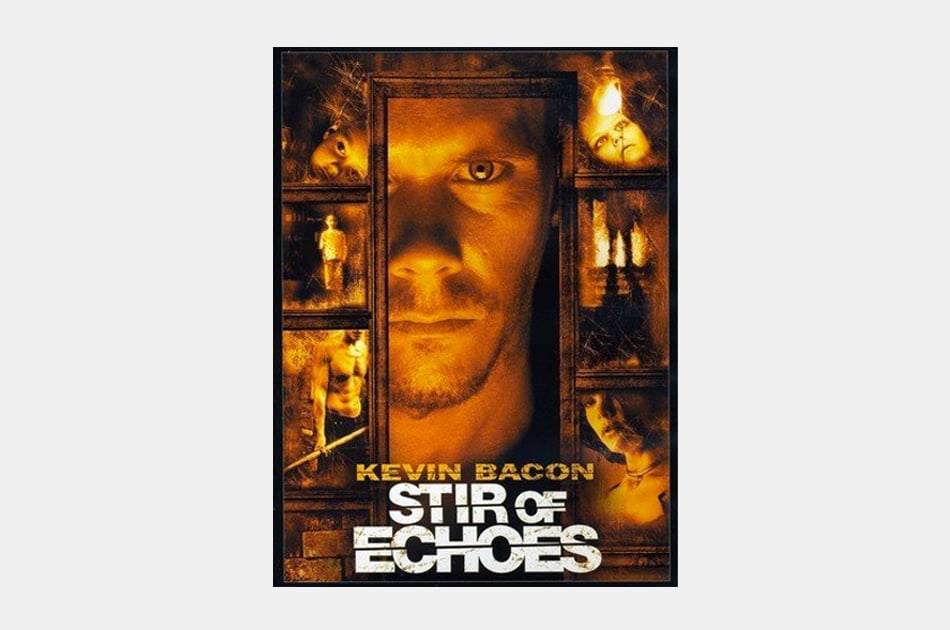 Stir Of Echoes (1999)
"I'm supposed to dig."
Kevin Bacon plays a working-class family man who starts to be plagued by visions, descending into a driven madness after being hypnotized at a party. Based on a novel by Richard Matheson, who also wrote the source stories for I Am Legend and The Legend of Hell House, Stir of Echoes is a moody, effective ghost movie with just enough jump scares and unsettling imagery to leave you properly jangled by the end.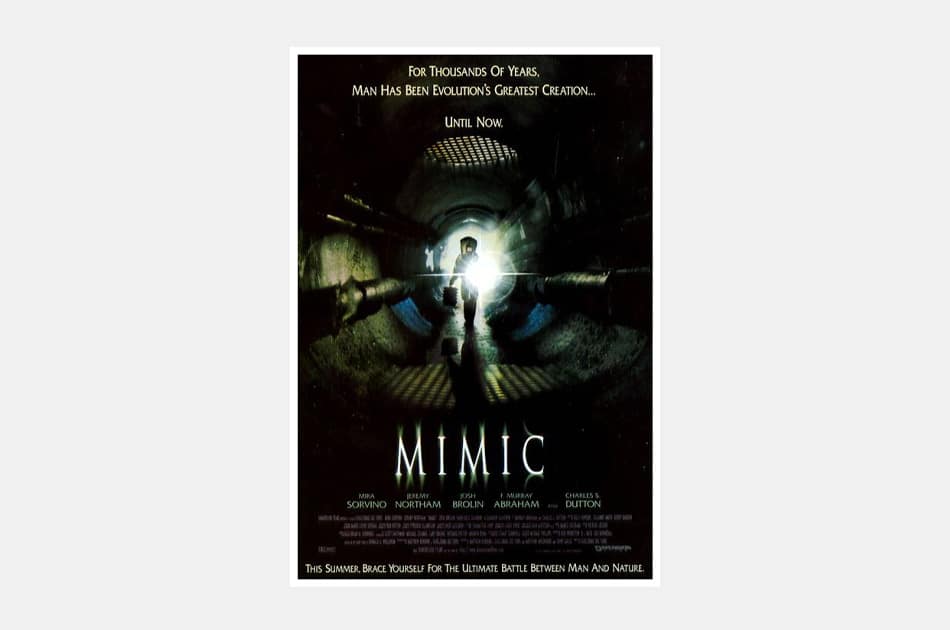 Mimic (1997)
"Can I eat it or will it eat me?"
Even the most noble actions can have a downside. Cockroaches in NYC are spreading a disease that kills children, so a scientist creates a breed of genetically modified insects to infiltrate and kill off the roaches, stopping the spread of the disease.
When it works, all is well, until a few years later, an impossibly evolved entity begins hunting humans — with an ability to mimic their prey. One of Guillermo del Toro's early films, Mimic delivers freakiness and atmosphere, along with scenes that seriously make your skin crawl.
Arachnophobia (1990)
"Therapy."
A fear of spiders is justified in this horror dark comedy. With Jeff Daniels as a city slicker newly moved to the countryside and John Goodman as a brash exterminator trying to stop a deadly spider infestation, Arachnophobia isn't trying to scare the daylight out of you. Instead it wants to thoroughly entertain for two hours or so, playing homage to classic creature features while being equal parts funny and creepy.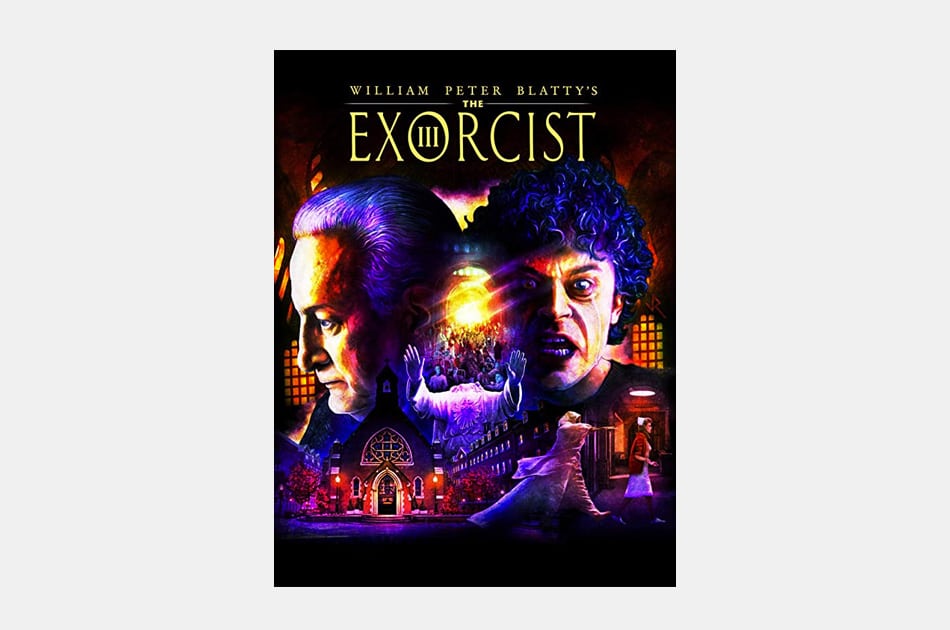 The Exorcist III (1990)
"Save your servant."
In our current era of endless reboots and retcons, it's nice to know playing willy nilly with sequels used to be fairly rare. Halloween did it with their third installment and so did The Exorcist 3.
Ignoring what happened in Part 2, Part 3 follows the detective from the first movie and this time it's the spirit of an executed serial killer, with the help of the demon from the original Exorcist, who has found a way to cause trouble. By possessing hospital patients, the spirit continues its killing spree, and like the first, Exorcist 3 showed us some inventively macabre and chilling moments of horror.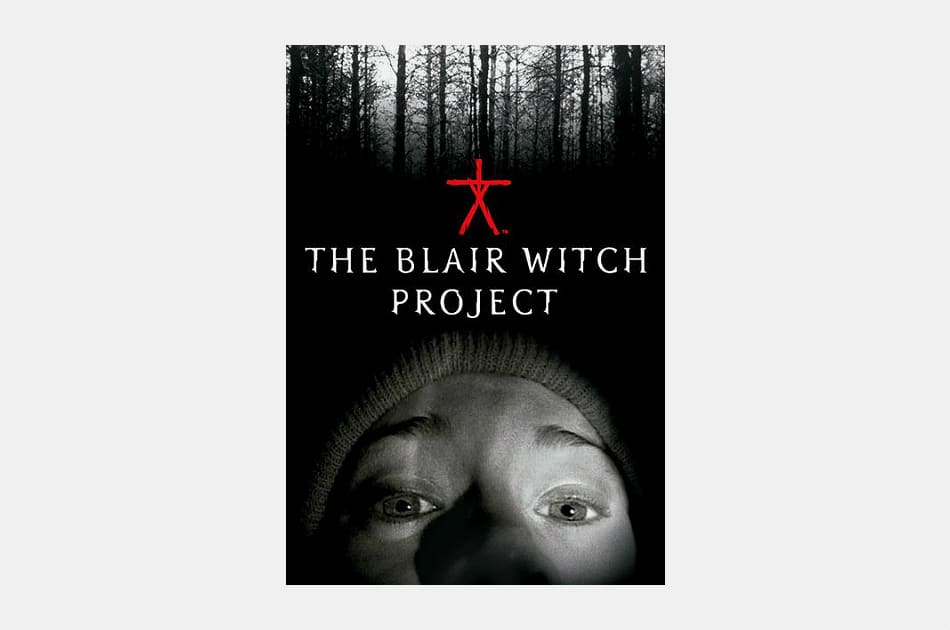 The Blair Witch Project (1999)
"I'm scared to close my eyes, I'm scared to open them."
Either the shaky cam footage gave you motion sickness and you hated it, or you thought this was one of the most inventive horror films to come out in a long while. Whichever camp you fall into, you have to appreciate the influence this low-budget flick had on horror (Paranormal Activity) and cinema in general (mumblecore).
About three filmmakers who head into the woods to investigate the legend of the Blair Witch — and never come home — The Blair Witch Project was a found-footage triumph that made little piles of sticks disproportionately terrifying. And that dude standing in the corner towards the end? Can't shake it.
Disclosure: Clicking on these links and making a purchase may earn us a small referral fee, at no extra cost to you. Learn more here.
freestar.config.enabled_slots.push({ placementName: "gearmoose_leaderboard_btf", slotId: "gearmoose_leaderboard_btf" });