The 10 Best Anti-Theft Backpacks for Travel
Successful travel, either short- or long-term, is built on two pillars: Curiosity and preparedness. For the former, a healthy sense of wonder with the world around you will open you to people, places, and experiences that will enrich your life and make your spirit soar. But without the latter, your high-flying travel experiences can come crashing down quickly—especially if you fall victim to the all-too-common travel problem of petty theft.
After spending most of my adult life traveling around the United States and abroad, I've come to deeply appreciate a well-designed travel pack. So for this curated list of the best anti-theft backpacks for travel, I've chosen to include a wide range of safety and security options—from the most indestructible bags in the world to more casual packs that use hidden pockets to seal away your valuables. No matter which you choose, I hope that you find the peace of mind that helps to make your travel dreams into realities.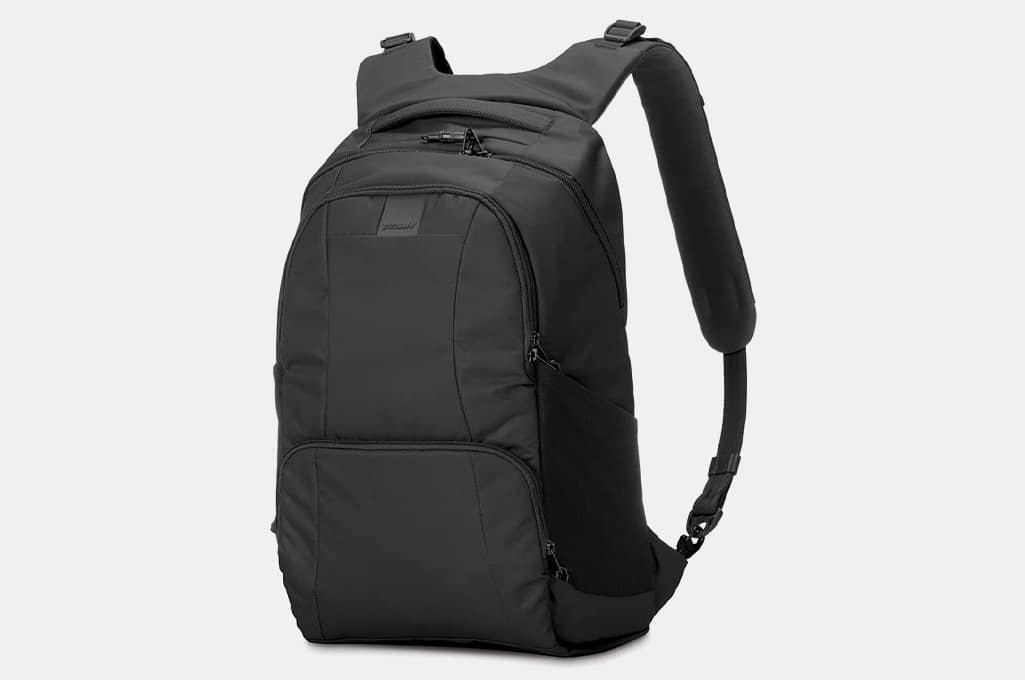 PacSafe Metrosafe LS450 Anti-Theft 25L Pack
You can't read about anti-theft bags without coming across PacSafe, the most highly lauded company in the field. For over 20 years, they've been producing a wide array of tamper-proof packs for every style and purpose—and they're still perhaps the best name in the biz when it comes to backpacks that provide serious peace of mind. In my mind, there's none better than PacSafe's LS450, a generous 25-liter pack fully decked out with lockable zippers, slash-resistant fabrics, and an RFID blocking lining. That's all wrapped up in a conveniently carry-on-sized silhouette that lets you safely take your gear anywhere.
Materials: 210D Nylon exterior, 75D Polyester lining
Dimensions: 18.9″ x 11.8″ x 6.7″
Capacity: 25 Liters
Price: $135+
Notable Feature: Stainless steel wire mesh built in to the pack renders it impervious to slashing, providing an extra layer of security.
Travelon Anti Theft Classic Backpack
In the battle to prevent theft from any source, Travelon presents a five point plan of attack: Lock-down straps, individual locking compartments (with matching locking zippers), a slash-resistant body, slash-resistant straps, and RFID blocking pockets. Taken together, this prevents the most common methods that thieves use to separate you from your valuables. That all of this is incorporated into a rather slim and handsome bag is what's truly impressive, though. On their own, Travelon's Anti Theft backpacks are low key enough to not stand out in a crowd—which is exactly what you want out of an anti-theft travel bag.
Materials: Polyester
Dimensions: 12″ x 16″ x 6″
Capacity: 11 Cubic Liters
Price: $65+
Notable Features: Slash-resistant straps coupled with a built-in RFID blocking organizer for credit cards and other sensitive personal information provide top notch security while traveling.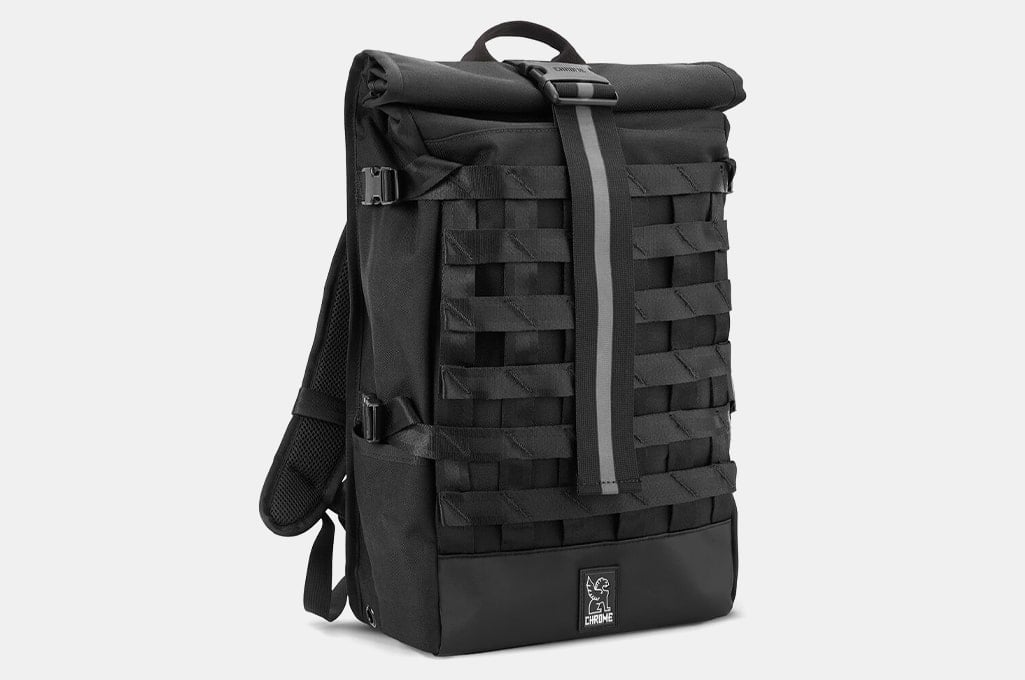 Chrome Industries Barrage Cargo Backpack
Though it's not marketed as an anti-theft backpack, Chrome Industries' roll-top Barrage backpacks are a favorite of bicycle messengers for good reason: They look good, they're tough as hell, and their design is a natural deterrent to anyone trying to grab something out of your bag. The 1050D nylon outer shell gives this bag excellent slash and abrasion resistance, and a welded inner liner makes it both waterproof and harder to tamper with. A 22-liter interior volume gives plenty of secure packing space—and once you're in the clear and out on the trail, a built-in cargo net and exterior pockets can maximize your available storage space. Overall, the Barrage is an excellent choice for multi-purpose use that can also be locked up tight for extra security while traveling.
Materials: 1050D nylon / 22 oz 1000D TPE tarp
Dimensions: 20″ x 11.75″ x 6″
Capacity: 18 Liters, 22 Liters With Cargo Net
Price: $160
Notable Features: The fully welded, watertight main compartment provides absolute protection from the elements, while an exterior cargo net ads considerably more cargo-carrying capacity when traveling heavy.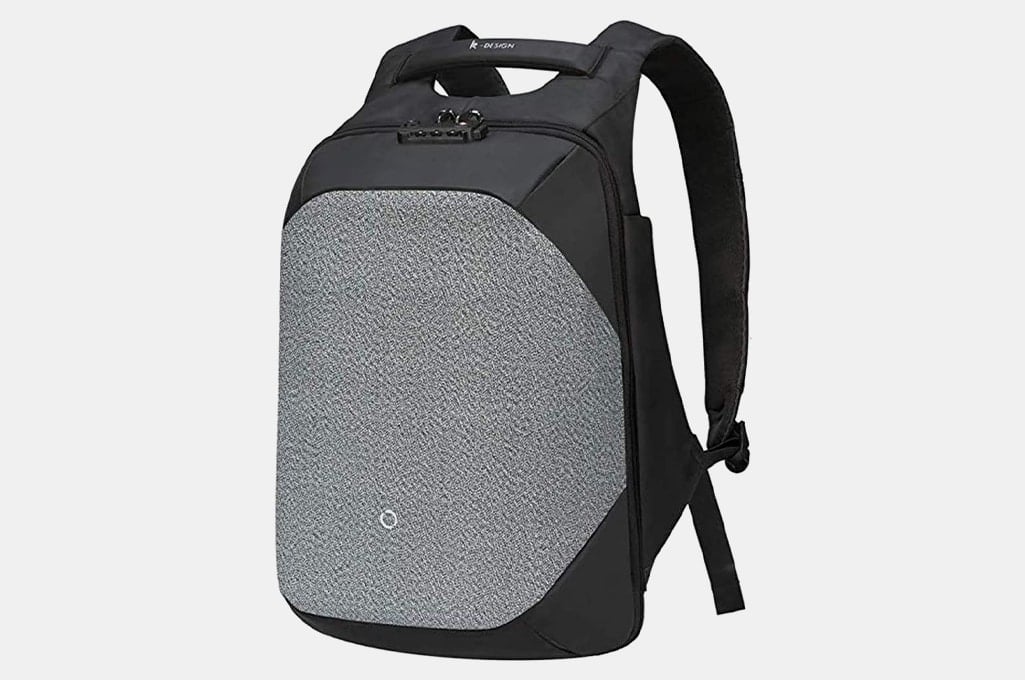 KORIN ClickPack Anti Theft Travel Backpack
Getting an anti-theft backpack doesn't always mean you have to sacrifice great looks and a refined style. KORIN's ClickPack is a great example, building on the basic anti-theft design pioneered by PacSafe and streamlining it into a minimalist pack that's ready for urban commutes. And in spite of its sleek design, the ClickPack packs a ton of features—including a retractable steel wire for locking it down, a hidden combination lock, slash-proof construction, and an integrated USB charging system so you can keep your electronics locked away while they get juiced up. It's a bit smaller than the other bags on this list too, making it an excellent choice for day trips (but maybe not the right pick for extended travels).
Materials: Polyethylene, Polyester fiber, Tarpaulin
Dimensions: 17.7″ x 11.8″ x 6.3″
Price: $110
Notable Feature: Four different security features work in tandem to keep your valuables safe from theft.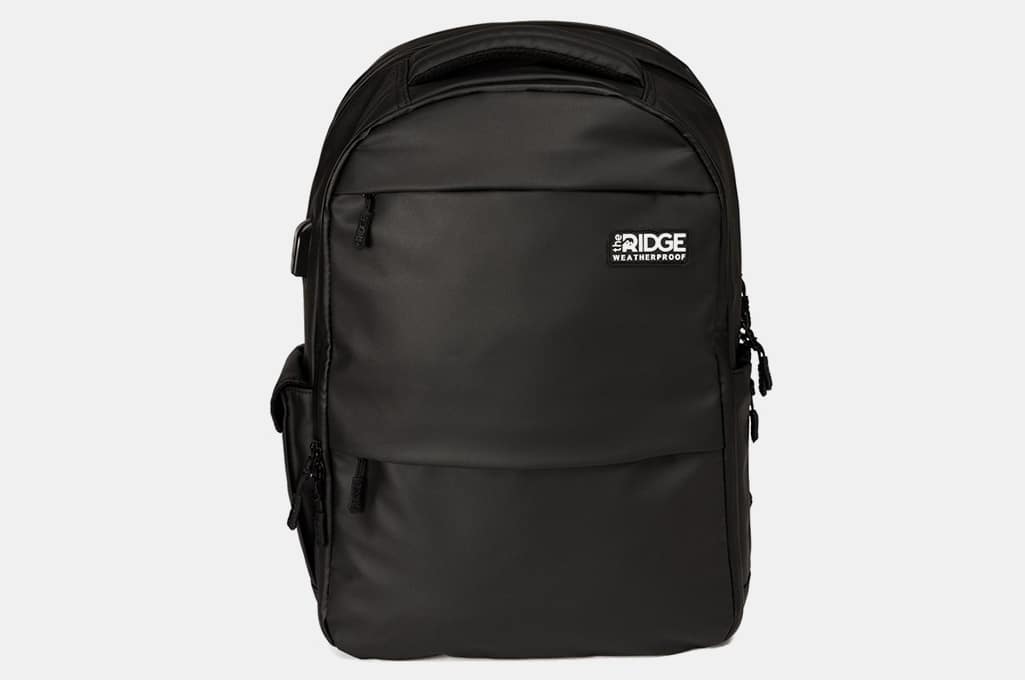 The Ridge Commuter Backpack
As the name implies, The Ridge's Commuter Backpack is designed with one specific purpose in mind: Getting you and your everyday carry gear where you need to go, day after day. It's the lightest on security features of any bag in this review, but well worth your consideration for adding a layer of security to your urban travels. That's because it does a great job of balancing what you want out of an EDC backpack (plenty of space, even weighting, waterproof, shock resistant laptop pocket) with anti-theft features (RFID blocking, hidden pocket, power bank pocket) to add finishing touches not found in many other bags.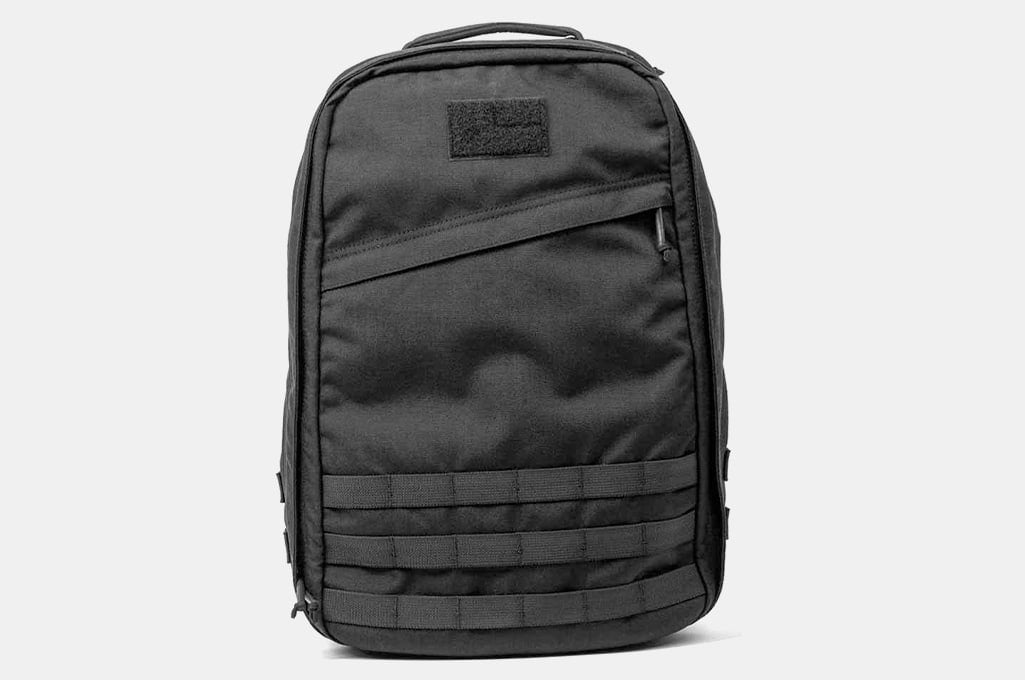 GoRuck GR1 Rucksack
One of the best ways to make sure that your belongings stay where they belong while you're traveling is to have a tough-as-nails backpack to hold them in. And among tough backpacks, GoRuck's lineup of rucksacks perform above and beyond expectations time and time again. The GR1 is their toughest pack yet, designed to be just as at home on the streets of New York City as it is in a desert warzone. It's as close as you can get to an indestructible backpack, and its lay-flat design and nested pockets go a long way towards deterring petty theft. Slap a small lock on the zippers, and this bag is ready to safely take you anywhere in the world.
See our hands-on review of the GR1 here.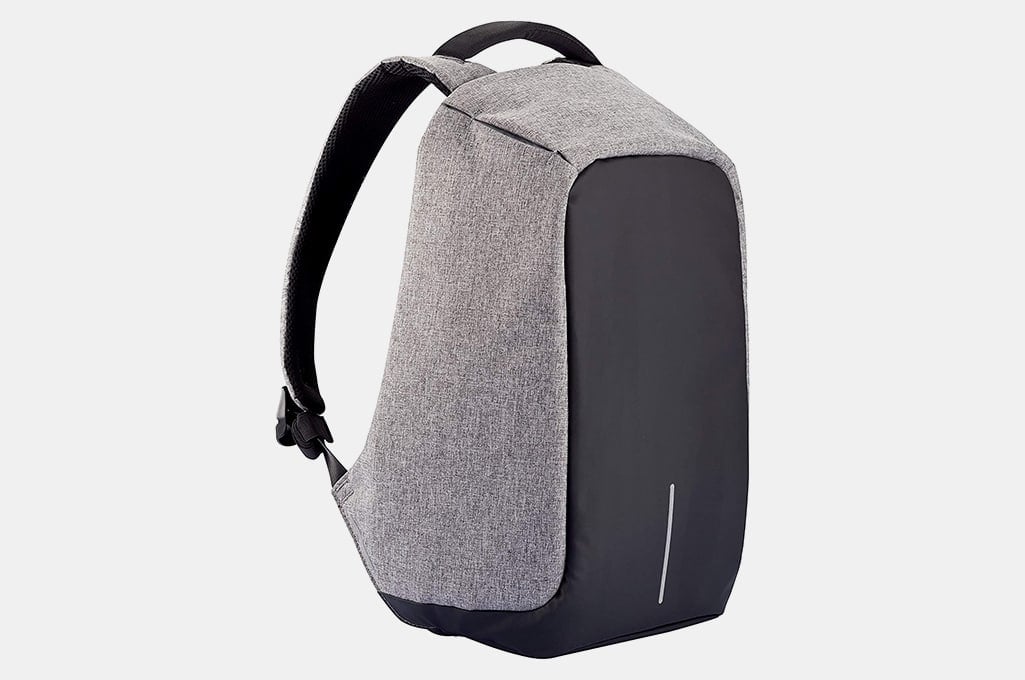 XD Design Bobby Anti-Theft Backpack
At a glance, the XD Design Bobby backpack hardly looks like a backpack at all. Where are the zippers? Where are the outer compartments? But this is the genius of its design: For anyone who hasn't operated the pack before, it's basically impenetrable. The cut-proof construction is paired with a fully hidden zipper, secret interior pockets, and an interior USB charging port. It's a wonderful little tank of a backpack, and the generous storage space and highly organized internal pockets make it an excellent choice for photographers and digital nomads, and really any people who carry a lot of electronics while they travel.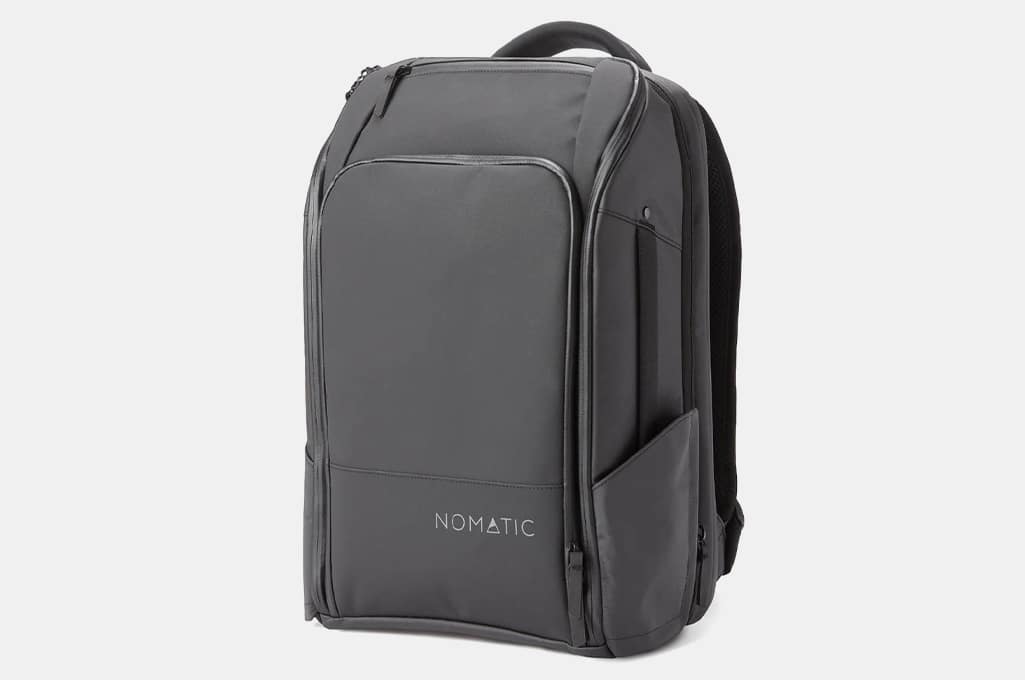 Nomatic Travel Pack
Nomatic's newly-released Travel Pack is another good example of a "hybrid" backpack style: Focused mainly on everyday use, but with a few judicious additions of security features to add a little peace of mind to your trips. An expandable design lets it balloon from a slim 20-liter storage capacity to an impressive 30 liters, while the RFID blocking storage area and hidden internal pockets keep your most valuable things safely stowed away. In short, it's a great bag for people who travel for work and want a combination of organization, storage, and security.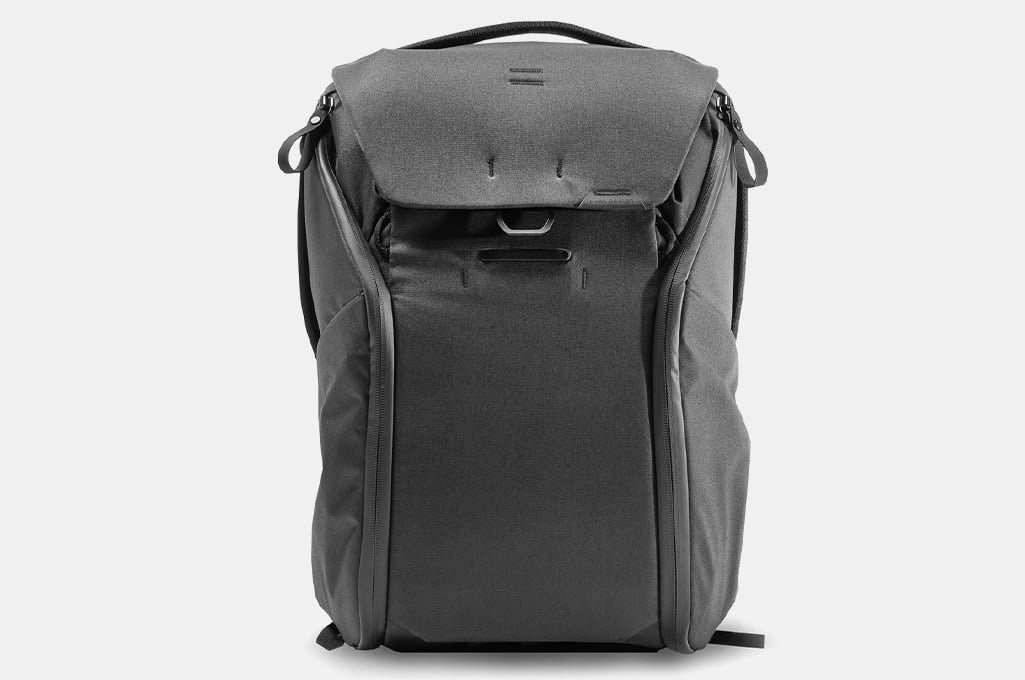 Peak Design Everyday Backpack v2
The original version of Peak Design's Everyday Backpack made huge waves in the EDC community, racking up millions of dollars pledged through Kickstarter before the first bag was even finished. Now updated with everything the company has learned from the intervening years of testing and experience, the Everyday Backpack v2 is absolutely loaded down with pockets and features. To get a feel for just how customizable this backpack is, check out Peak Design's tutorial for how to make it fit your exact needs. All that custom organization gives you free reign to make this pack as easygoing as you'd like—or as secure as you need for your travels.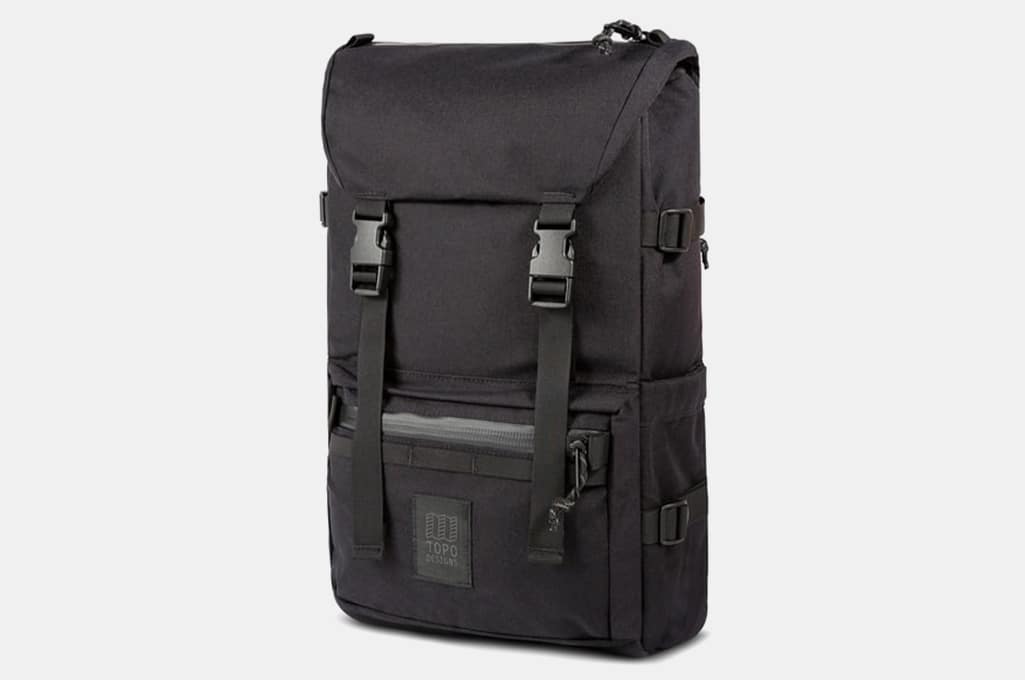 Topo Designs Rover Tech Pack
The closer your pack is to your back, the easier it is to keep it safe from any wandering hands. Topo Designs' Rover Tech Pack is the slimmest and tallest of any bag on this list, with a lock-down top loading design that gives it a natural resistance to tampering. Combine that with a heavy duty 1000D nylon construction and dozens of interior organization pockets, and you get a bag that's ideally suited for carrying all your electronic gear no matter where you're headed.
Disclosure: Clicking on these links and making a purchase may earn us a small referral fee, at no extra cost to you. Learn more here.
freestar.config.enabled_slots.push({ placementName: "gearmoose_leaderboard_btf", slotId: "gearmoose_leaderboard_btf" });