The 10 Best Fitness Trackers Under $100
It's really difficult—close to impossible, really—to know whether you're making progress in your fitness routine if you're not recording meaningful data about it. With weightlifting, this is pretty easy; you just record the reps and weights for each day in a journal. But if you want to get the most out of your walking, running, and other cardio activities, a fitness tracker is a huge help
While there are plenty of trackers out there with every bell and whistle imaginable, they often come at a premium price. If you're looking for something simpler and more affordable, we've got you covered with this list of the 10 best fitness trackers under $100.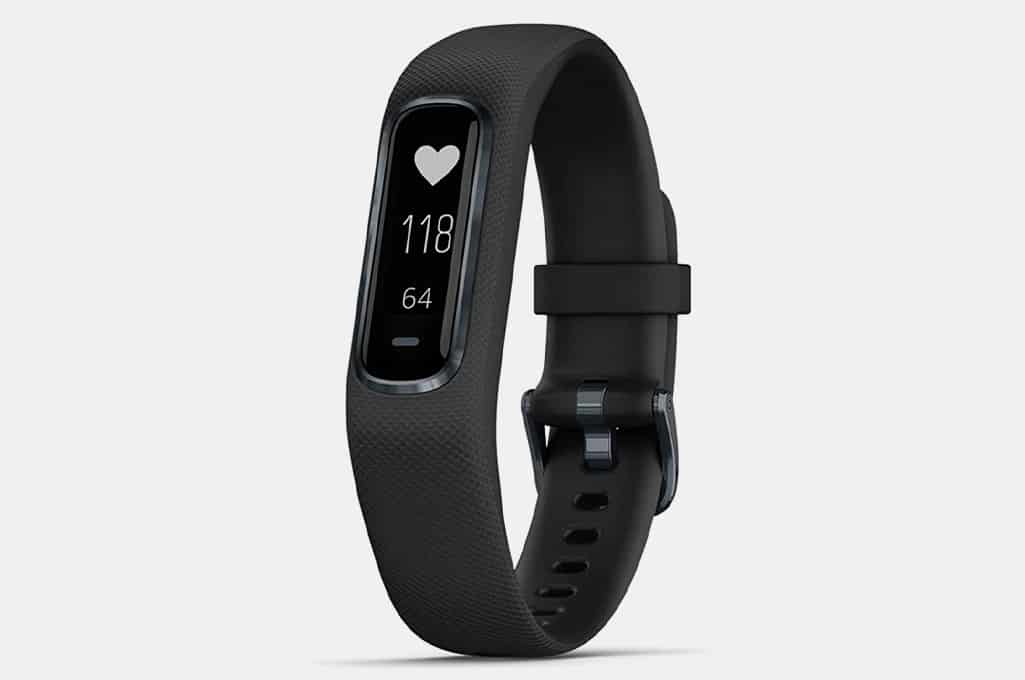 Garmin vivosmart 4
Garmin is the world's major name in personal navigation technologies. They fairly well pioneered the use of GPS equipment for individuals, and have made a name for themselves with their exceptionally durable and utilitarian devices. In terms of fitness trackers, Garmin's Vivosmart 4 is their slimmest and most minimalist design—its band is barely a half inch wide, making it a striking alternative to chunkier smart watch designs.
Tracked statistics on the small screen include heart rate, VO2 max, and all day stress tracking. And that minimalist readout on the three quarter inch screen turns out to be just as useful as it is spartan, because this fitness tracker can last through a solid week of use before needing a recharge. It's easily our first choice for a fitness tracker under $100.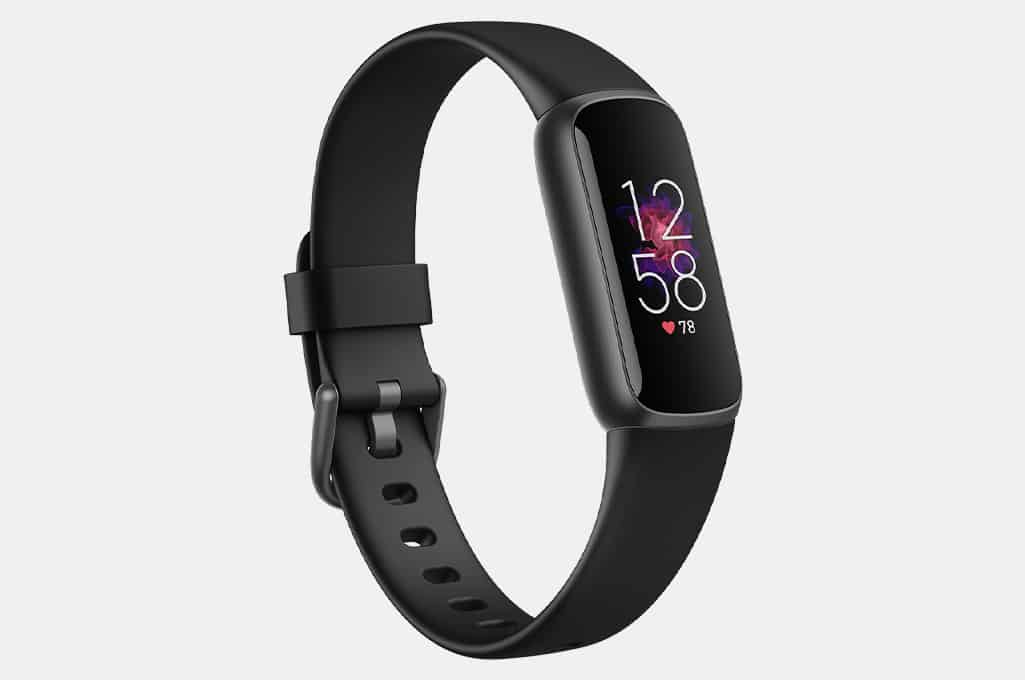 Fitbit Inspire 2
FitBit is probably the biggest name in fitness trackers these days, and for good reason: Since the release of their original self-titled fitness tracker, they've been innovating and leading the field with new designs and features each generation. You could go for one of their decked out models like the Charge 5, Sense, or Versa 3—but in our opinion, the Inspire 2 is the best bang for your buck if you're just looking for a fitness tracker (and not something more like a smart watch).
The Inspire 2 has a best in class 10-day battery that tracks your heart rate and daily readiness via the matching FitBit Premium app; just be aware that after your free year of the app is up, you'll need to renew at $80 for another year.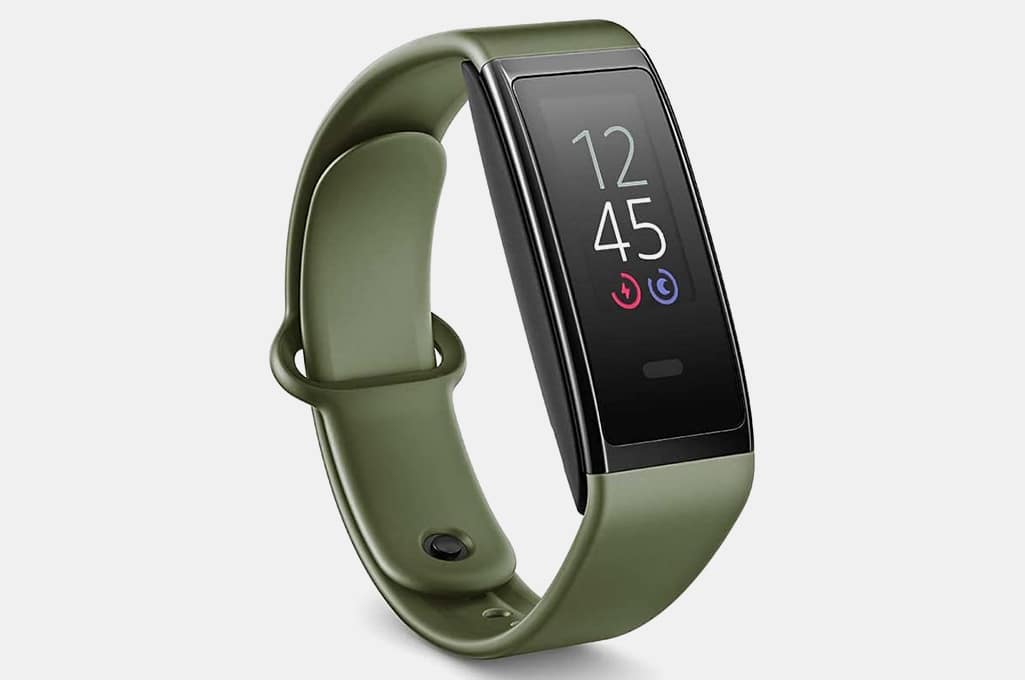 Amazon Halo View Fitness Tracker
As with everything that falls under the supergiant's brand, Amazon's Halo View Fitness Tracker is one of the most affordable options in its category. Form and function wise, it's a nearly identical take on FitBit's large screen trackers—and it even comes with a similar membership app that gives you access to extra data and tools for a monthly subscription fee.
All the usuals are tracked here, including heart rate and sleep score, as well as the less common measure of blood oxygen levels. If you're already a part of Amazon's smart device ecosystem, the Halo View can also be connected with Alexa for on-demand readouts of your fitness and activity scores. Overall, it's a heck of a value for the price that Amazon is asking.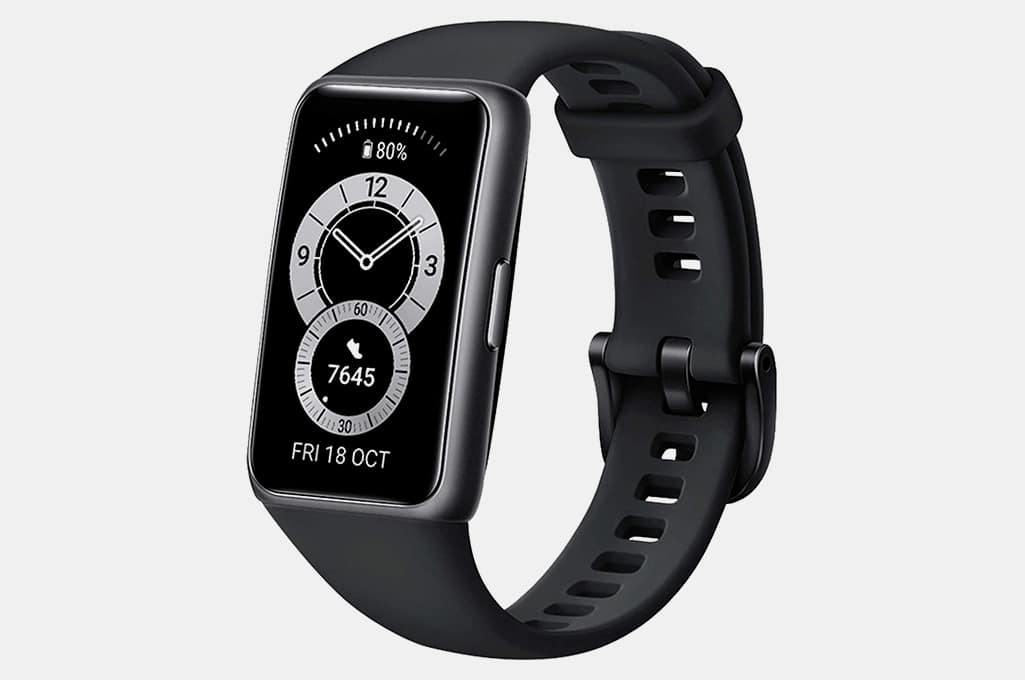 HUAWEI Band 6 Fitness Tracker
Huawei's Band 6 Fitness Tracker goes big in just about every way: Big display, big colors, big battery life, and a big selection of workout modes and features. The 1.47-inch wide display screen gives you easy access to blood oxygen, heart rate, exercise measurements, and sleep tracking. It's also capable of being connected to your phone, becoming a pseudo personal assistant when you're not working out.
Even with frequent use, the battery can last up to two full weeks. In short, the Band 6 is about as far from a minimalist wearable as you can get—but it still carries an almost shockingly small price tag.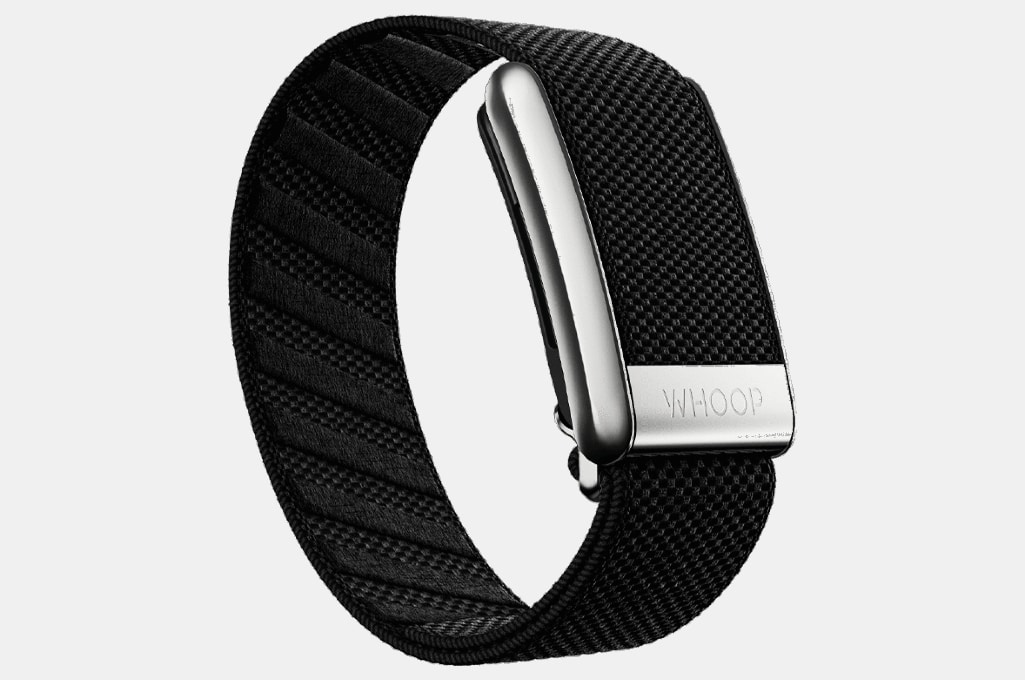 Whoop 4.0
With how ubiquitous they've become in urban settings, it's easy to forget that fitness trackers are a relatively new category of gear. Because of that, there's still plenty of room in the field for newcomers to make their mark and carve out a specific niche. Case in point? The entertainingly named Whoop, with their wide array of customization options and exceptionally affordable upfront costs.
Their fitness trackers offer a unique look that's more like a wristband than a watch, offering low-key and discreet measurement for all your activities via their integrated app. The monthly membership can be a bit pricey, but their robust sleep, recovery, and exercise tracking metrics make it worthwhile.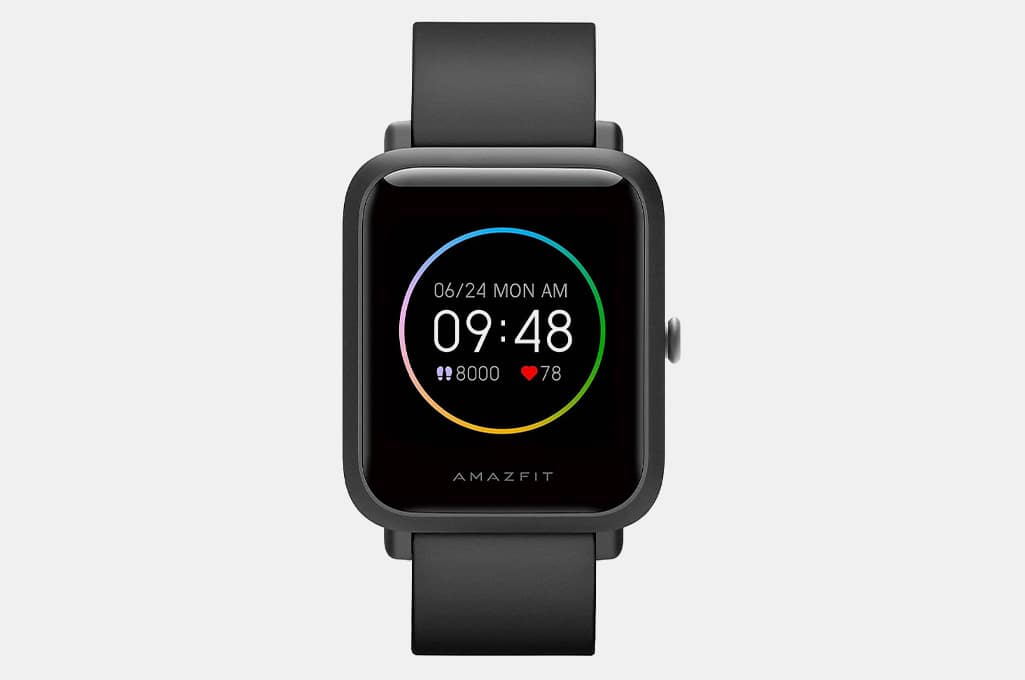 Amazfit Bip S Lite
Getting a fully fledged smart watch for under $100 is quite the challenge. But Amazfit seems to be making that possibility a reality with their oddly named Bip S Lite. It's an iPhone- and Android-compatible smartwatch and fitness tracker that boasts a huge 30-day battery life and an equally impressive 50-meter waterproof rating.
The tradeoff here is that the size of the screen display and clarity of the colors seem to be a little bit lacking in comparison to more expensive smart watches. But for 50 bucks, you're definitely not going to find a better equipped smart watch than this one from Amazfit.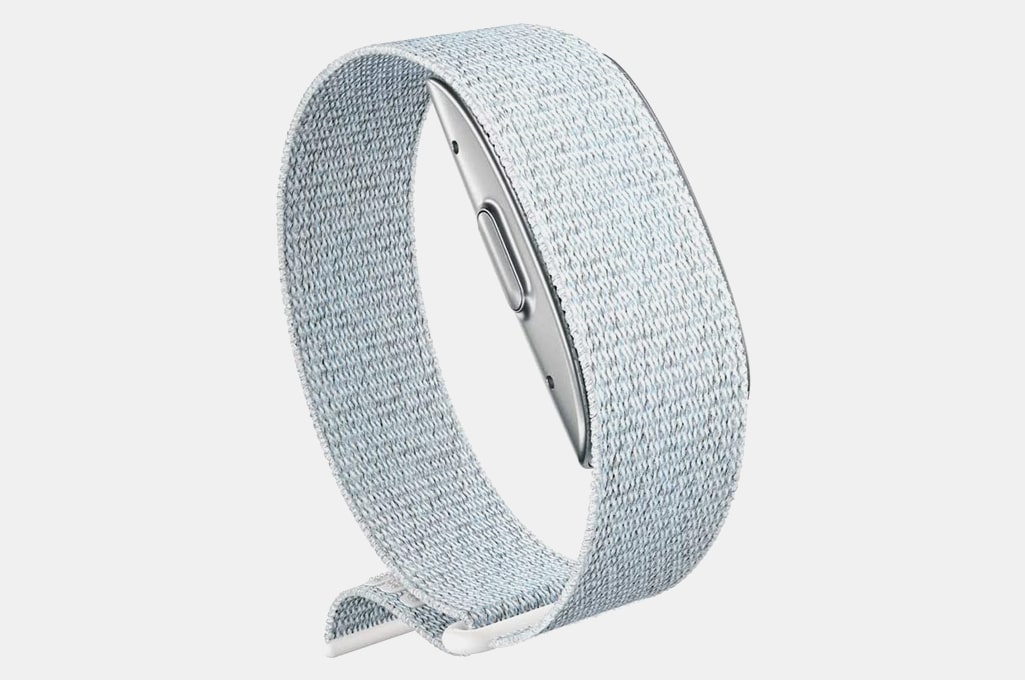 Amazon Halo Band
Offering many of the same functions and features as the Halo View, but in a more streamlined and minimal design, Amazon's original Halo Band is the tracker of choice for fashion-conscious fitness folk. It'll give you all the basics—steps, heart rate, sleep tracking, etc.—right out of the box. But if you connect it to the Halo membership (free for six months, then $3.99 per month after that), you'll get access to a whole new suite of features including a huge library of workouts and daily guided meditations. And as you might expect from any Amazon product, it's fully compatible with Alexa for on-demand readouts of your fitness and health stats.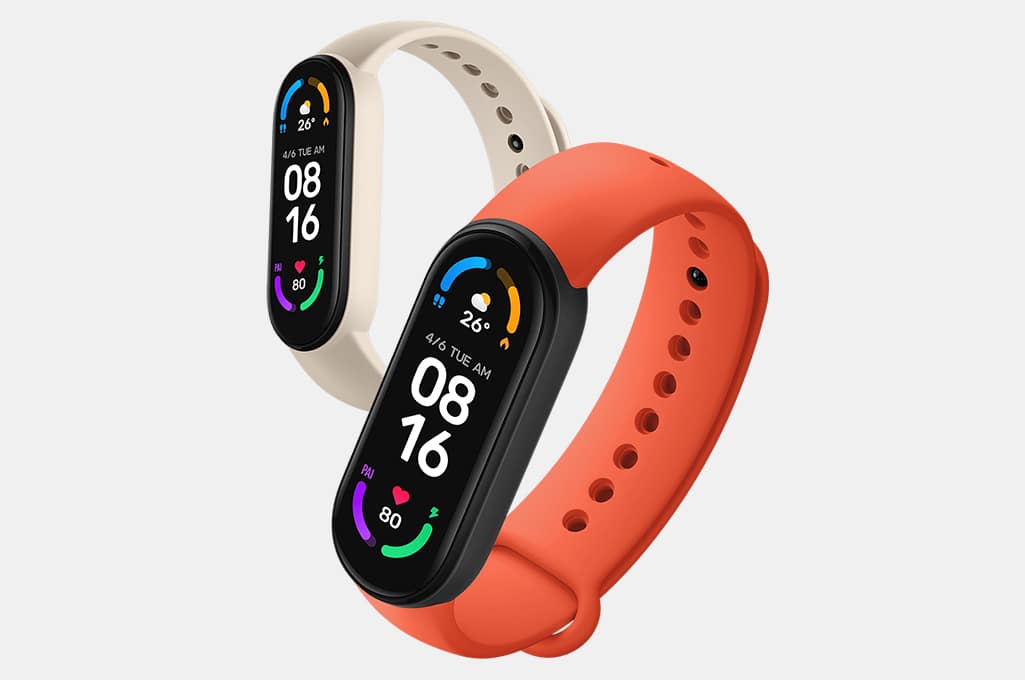 Xiaomi Mi Smart Band 6
Xiaomi's affordable fitness tracking Smart Bands are cool—and they're only getting cooler with each generation, offering even better resolution and battery life year after year. Their Smart Band 6 is the best of the bunch so far, with an impressive 326 pixel per inch display (that's almost as clear as a new smartphone) and the ability to load photos as your background (something that few trackers on this list offer). Combine that with wireless charging and a 14-day battery life, and you get one heck of a fitness band.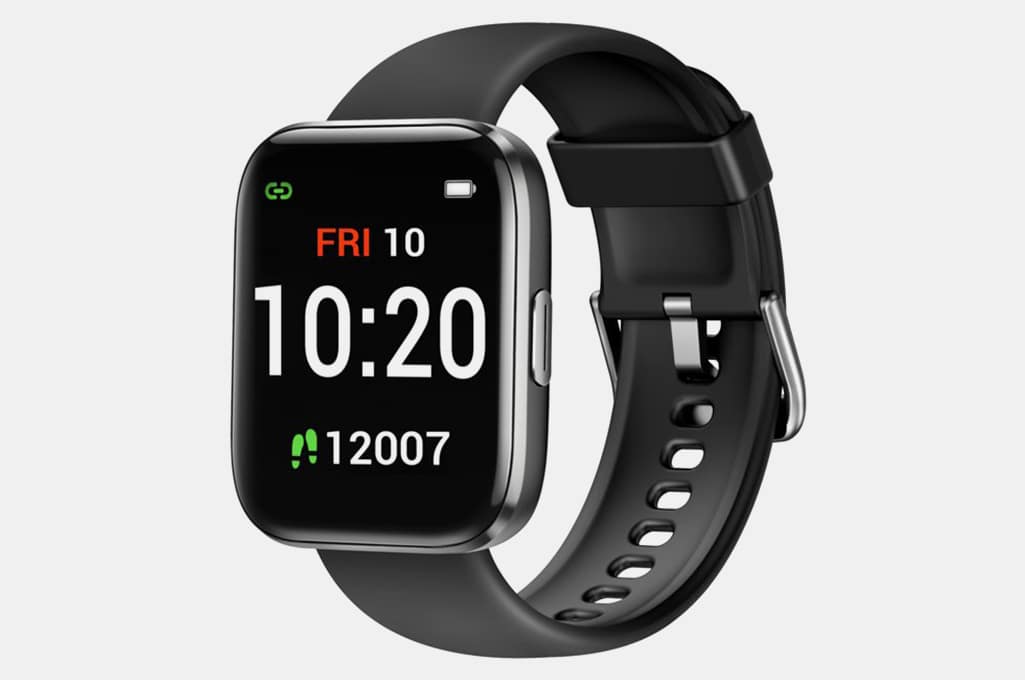 Letsfit IW1 Fitness Tracker
Offering everything short of an integrated phone, Letsfit's IW1 Fitness Tracker is a darned impressive piece of gear for the price it's being sold for. Sport modes and GPS tracking let you accurately record your activities via the Letsfit app, and smartphone compatibility turns it into a personal assistant on your wrist to take calls and answer messages even while you're at the gym. And with its intuitive interface, even the most technologically-challenged will find it easy to use.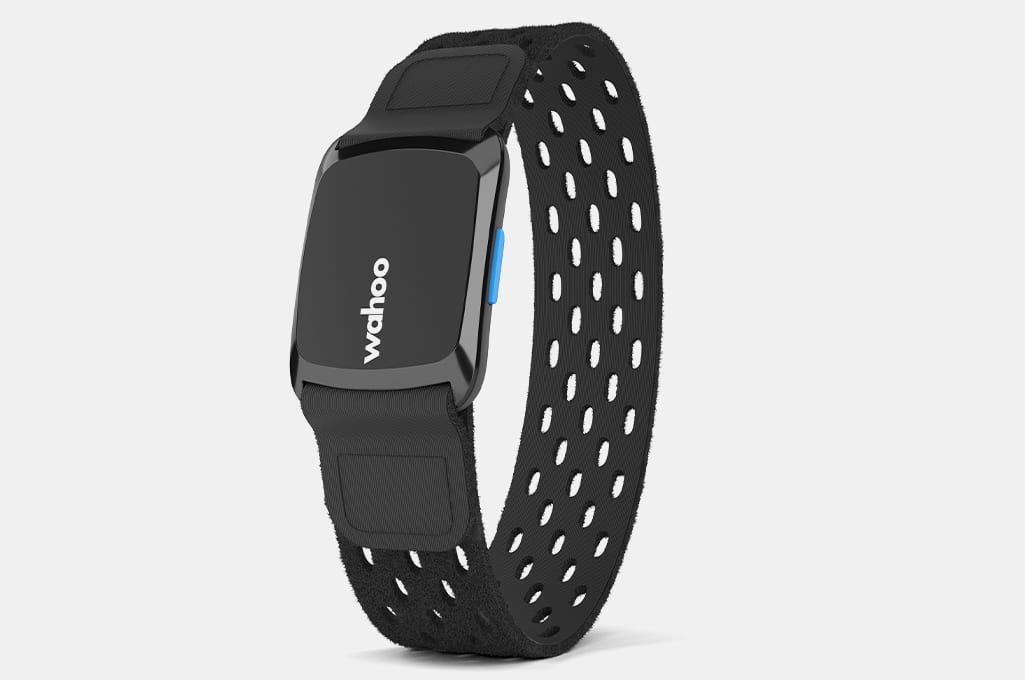 Wahoo Fitness TICKR FIT Optical Heart Rate Monitor
You know why I've consistently avoided using fitness trackers while I run? Because no matter how fine tuned I get the fit of the band, it still feels weird having an extra weight on one of my wrists. If you've ever been bothered by the same thing, consider Wahoo's fitness tracker. It fits snugly on the forearm rather than the wrist, giving less pendulum weight and less irritation while you're jogging. Connect it to your smartphone, and you can track all the basics that make it easy to record your workout progress.
Disclosure: Clicking on these links and making a purchase may earn us a small referral fee, at no extra cost to you. Learn more here.