10 Best Keychain Chargers
In this connected world, a forced separation from your smartphone due to lack of charge can feel like an unexpected breakup, just like when Janice dumped you at the eighth-grade winter formal and waltzed away with that jerk from the football team.  While you can only hope Janice got her just desserts in the form of a football has-been husband and a bushel of bratty kids, you can definitively avoid the pain of losing your mobile device with the right portable keychain charger.
With the help of a mini keychain charger, you can not only be reunited with your beloved Siri in no time, but you can avoid the hassle of hauling around three feet of charging cable coiled in your pocket or messenger bag.  No longer do you need to run to your car to plug in your phone, make a mad dash home for a charge, or tote a bulky backup charger in your pocket and wonder what people think of the bulge.
You'll find no shortage of keychain chargers to the rescue, but you might not know which ones are worth the purchase price.  Which mini charger is the most keychain-friendly?  Which one offers the greatest convenience in terms of EDC and charging capabilities?  Here are some of the best keychain chargers and keychain charging cables to help keep you mainlined to mobile tech.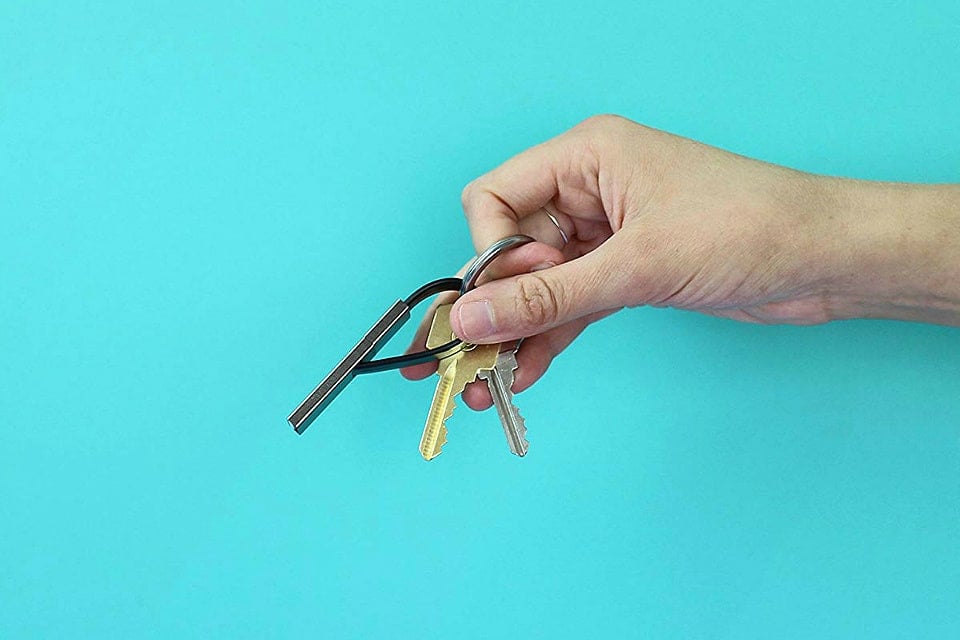 Disclosure: Clicking on these links and making a purchase may earn us a small referral fee, at no extra cost to you. Learn more here.