The 25 Best Men's Shorts For Summer
Even if you find yourself squarely in the "no shorts, ever" camp, it's time to think about trading in your denim or chinos for a pair of the best men's shorts on the market. Seriously. Stylish, well-fitting and well-made shorts are a secret style weapon in that you can wear them just as you'd wear your favorite pair of light wash jeans or khaki chinos. That is to say, once you've found the perfect pair — or pairs — you're all set for style combinations (and summer adventures) aplenty.
Before you think twice about trading in your beloved selvedge, know that some of your favorite brands — from Flint and Tinder to Bonobos — are making mighty fine shorts for spring and summer. There's never been a better time to get into some sharp-looking, hard-wearing shorts. Trust us.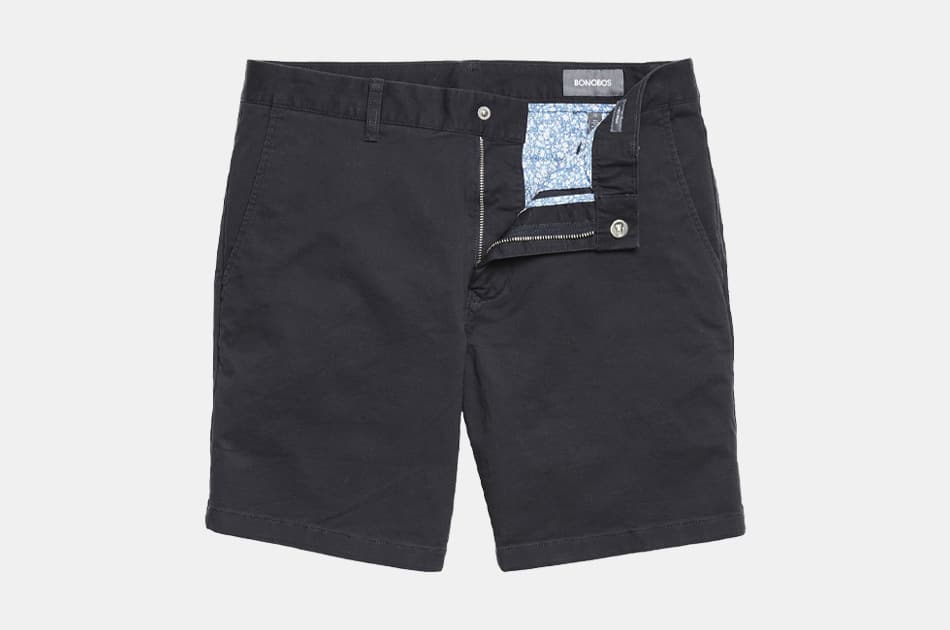 Bonobos Stretch Washed Chino Shorts
The time is finally upon us to shed your chinos and denim and step out instead in something equally stylish — yet all the more well-suited to the rising thermostat out there. Enter a pair of the best men's shorts in our opinion, and be sure to pick them up from the makers of your favorite chinos. That would be Bonobos for the uninitiated, and if you thought of them simply as a brand for the colder months, think again. These navy chinos shorts are a new essential.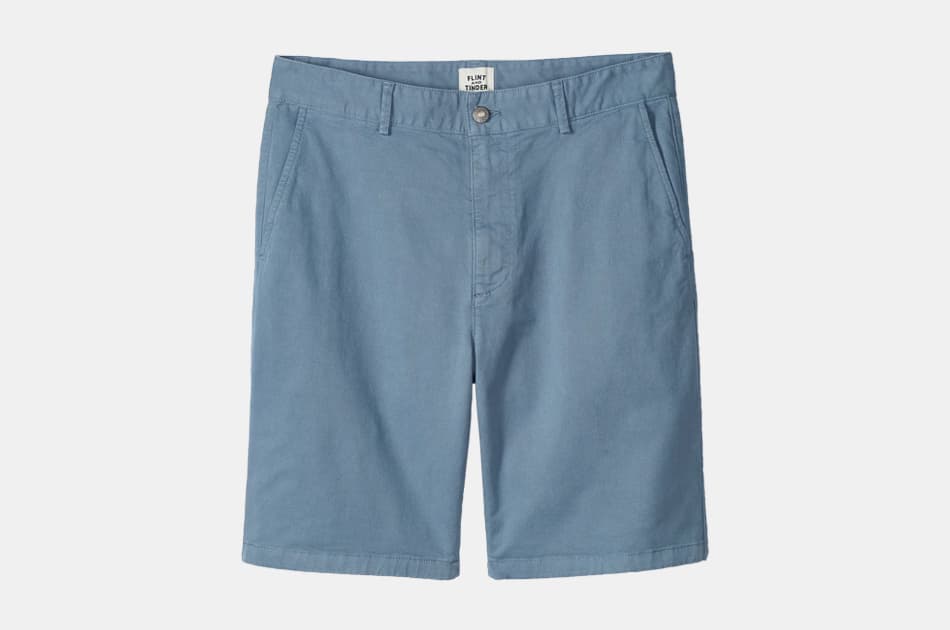 Flint and Tinder 365 Shorts
Taller guys among us could use a pair of shorts with a bit more coverage, right? That's probably why we like the Flint and Tinder 365 Shorts in all their glory. These cotton shorts are as durable as it gets while still retaining casual style, and the 9-inch inseam is a reliable option for guys with a bit more height. Wear these for a round of golf, then back home for beers — no need to slow yourself down with an outfit change.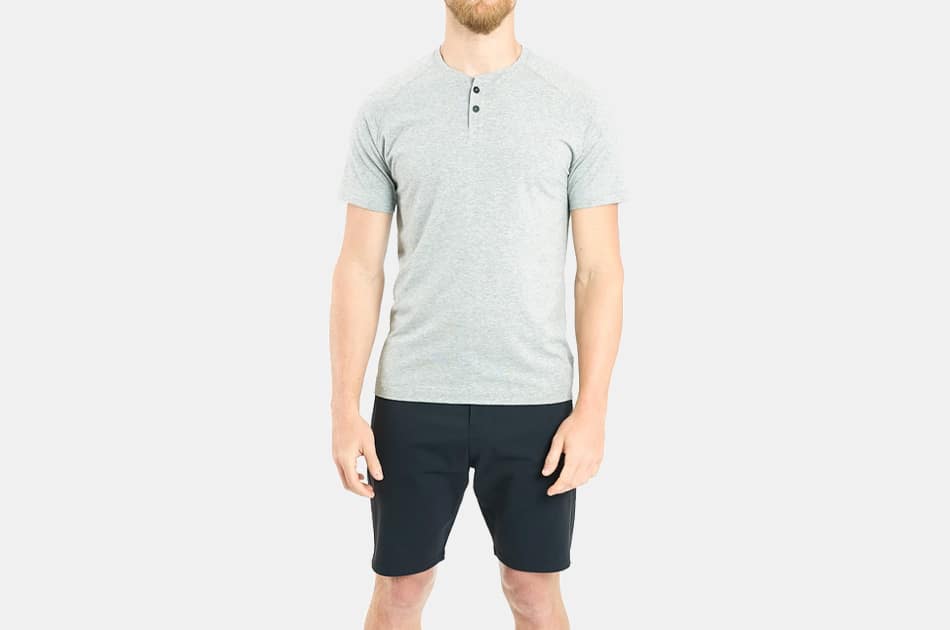 Public Rec All Day Every Day Shorts
How often are you going to be wearing shorts this summer? Something like "all day, every day," right? Then you've found the perfect pair from Public Rec. Available in a wide array of colors, including a striking navy option to team with a white polo, these shorts move with you thanks to moisture-wicking stretch fabric.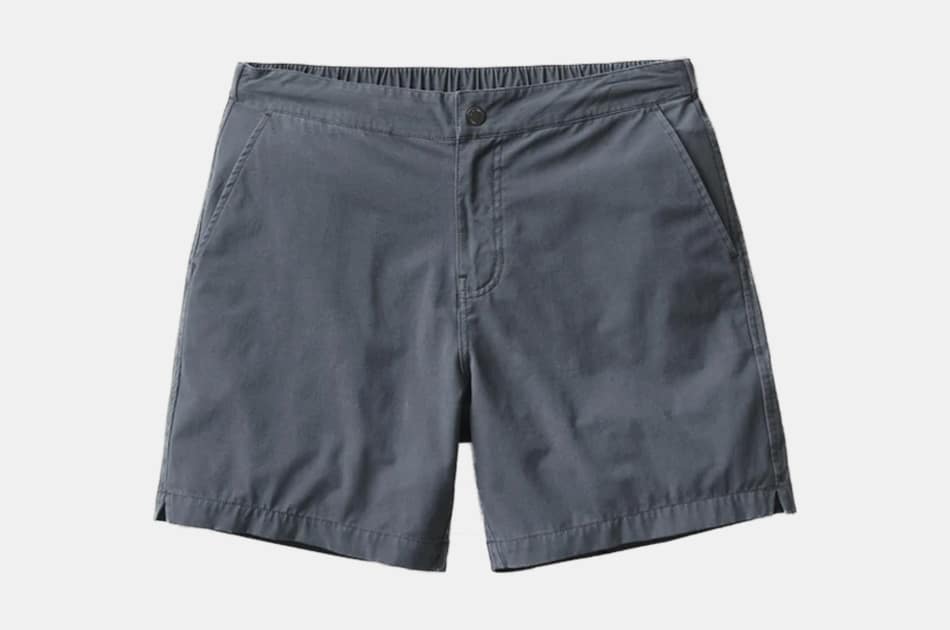 Buck Mason Deck Shorts
No doubt about it, the best men's shorts for summer should assuredly be able to do more than one thing. The Buck Mason Deck Shorts meet that challenge wholeheartedly — think of these like stylish swim shorts blended with tailored chino shorts, made all the better thanks to a sharp cut and quick-drying fabric. Best worn with a Buck Mason slub tee and accessorized with an ice-cold beer, if you ask us.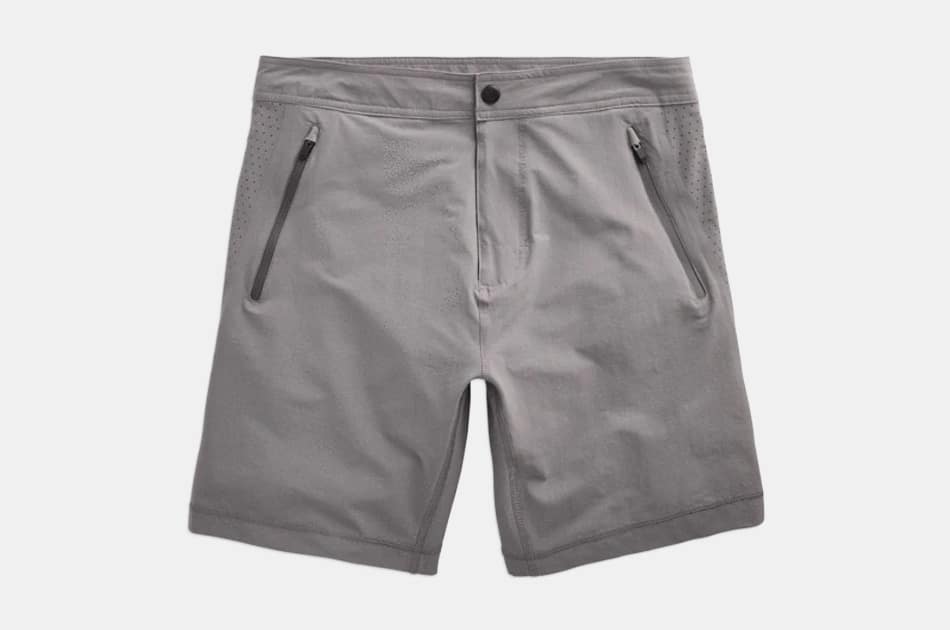 Mack Weldon 4-Way Active Shorts
When staying active all summer long, you'll need a pair of shorts that deliver a heck of a lot of bang for your buck, and that's probably why we love the Mack Weldon 4-Way Active Shorts so much. These are the kind of shorts built for tough workouts, beach walks, or marathon golf outings, what with water-repellent 4-way stretch fabric and front zipper pockets, plus effective ventilation panels. Stay cool, look great, keep it in the fairway.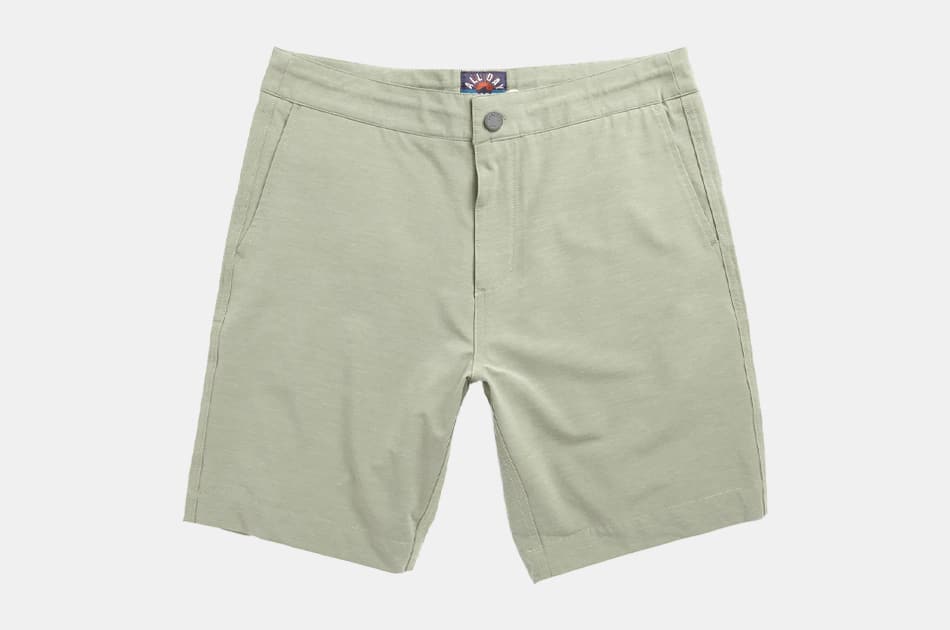 Faherty Brand All Day Shorts
When we think of Faherty Brand, we think of beach bonfires, great food, family and of course, stylish menswear — all wrapped into one. They've perfected the right balance between style that works with your early morning coffee or the evening's final beer, and the Faherty Brand All Day Shorts exemplify that approach quite nicely. The quick-drying fabric just so happens to be water-repellent, while colors like Ice Grey wear well with Faherty's line of slub tees and garment-dyed polos.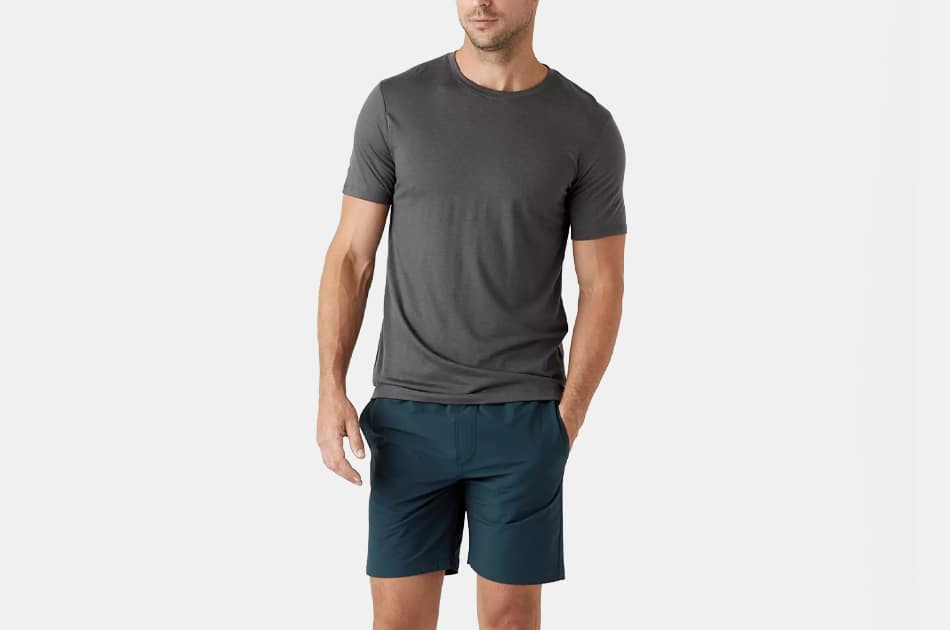 Olivers Apparel All Over Shorts
Shorts from Olivers Apparel are ready to take on the day without missing a beat — if you find the right pair of shorts, one pair could even last you the entire weekend (provided you're not getting too rough-and-tumble in them). When it comes to durable shorts that outperform their counterparts, Olivers Apparel has got to be a frontrunner — the All Over Shorts are as ready for an afternoon BBQ as they are for a morning hike or run.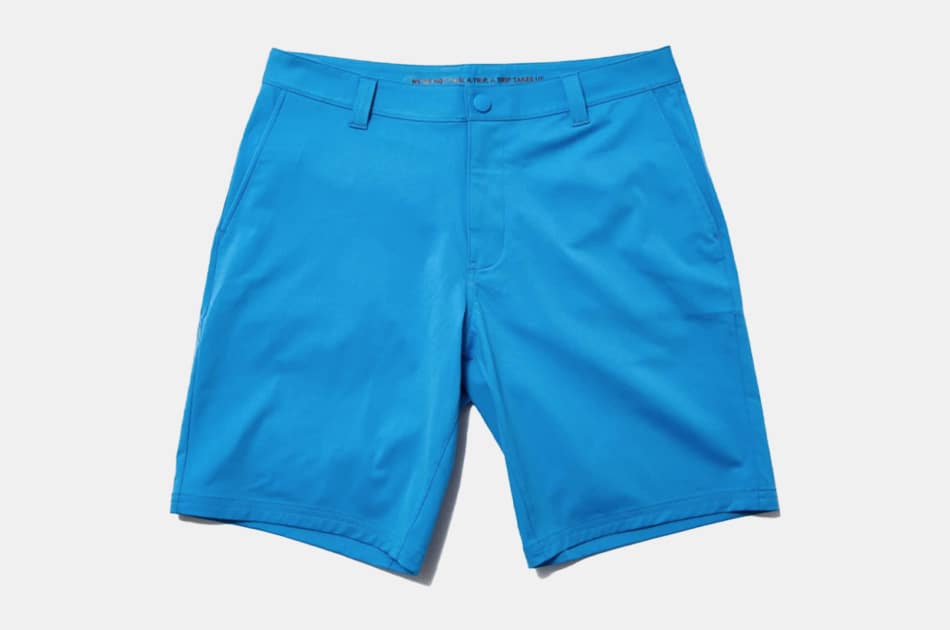 Rhone Commuter Shorts
The Commuter Shorts were, quite simply, made for the guy who never slows down — and who expects the same nonstop performance from his gear. Rhone designed these shorts with guys like yourself in mind, using a proprietary Flex-Knit fabric and details like a security zipper pocket to ensure you get where you're going efficiently and safely. Pick a pair or two up — then be prepared to snag even more. They're just that effective.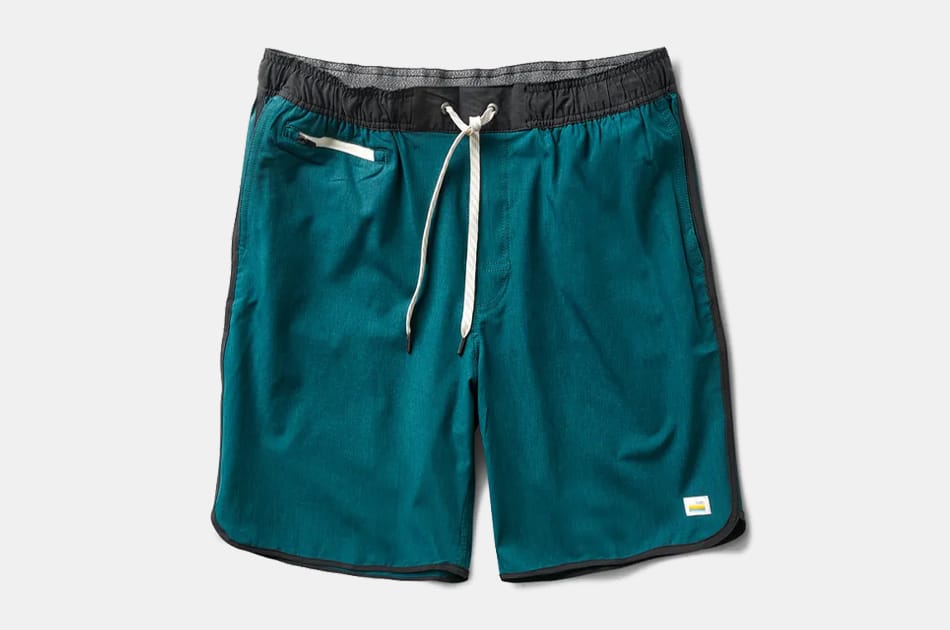 Vuori Banks Shorts
You know that pair of well-loved shorts you can throw on and forget about (in a good way)? Well, those shorts just got a serious upgrade. The Vuori Banks Shorts check all the right boxes when it comes to a pair of shorts made for work (biking, yoga, hiking) or play (kicked back on your patio in the morning, coffee in hand). The scalloped leg offers freedom of movement, and the recycled polyester-elastane-poly fabric blend provides lightweight performance in the heat of summer. A dizzying array of color options also means Vuori has something for everyone.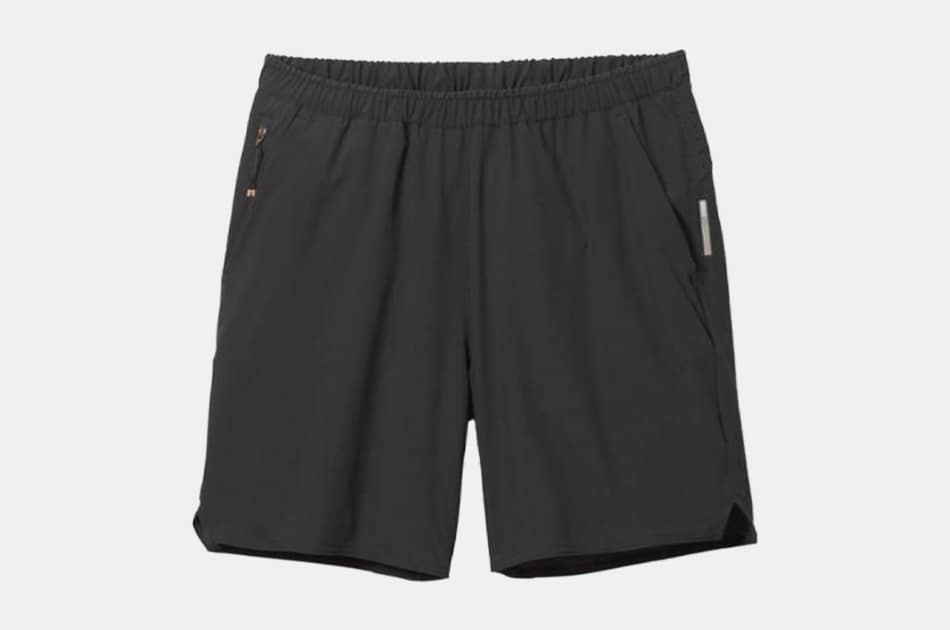 REI Active Pursuits Shorts
Don't overlook affordability when it comes to finding the best shorts for wearing this summer. For under $50, REI delivers a pair of shorts made for the outdoorsman, featuring lightweight, moisture-wicking, quick-drying fabric meant to be worn from sunrise to sunset. A zipper pocket and ventilation panels should come in mighty handy, too.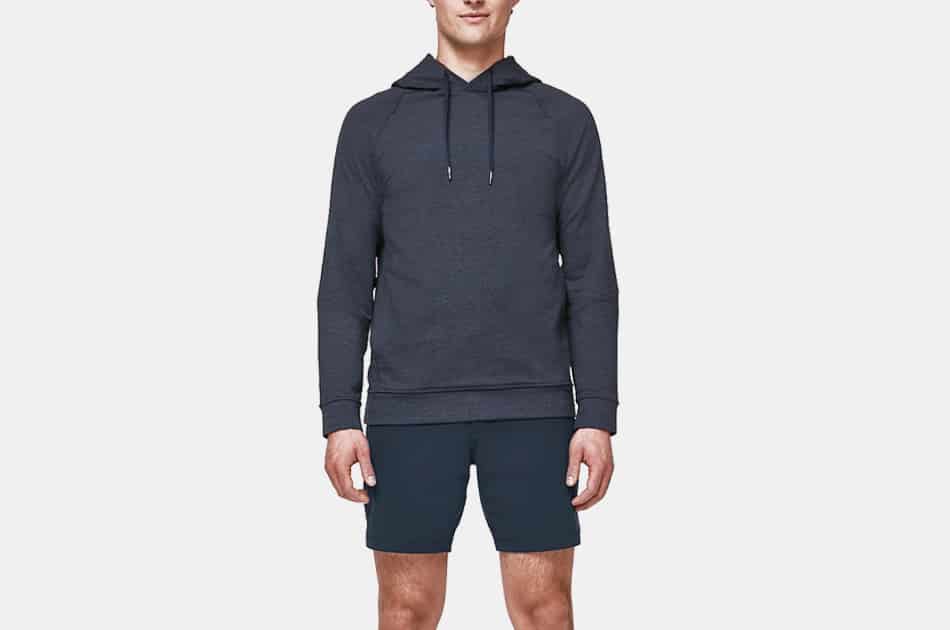 Lululemon Commission Shorts
This summer, you're going to be doing a lot besides just working out — hiking, biking, golfing lounging, you name it. And if it's an activity you can do in shorts, one could make the case that you should be doing so while wearing the Lululemon Commission Shorts, Inspired by chino shorts and yet built with the brand's Warpstreme fabric for a refined finish, these shorts are worth the investment.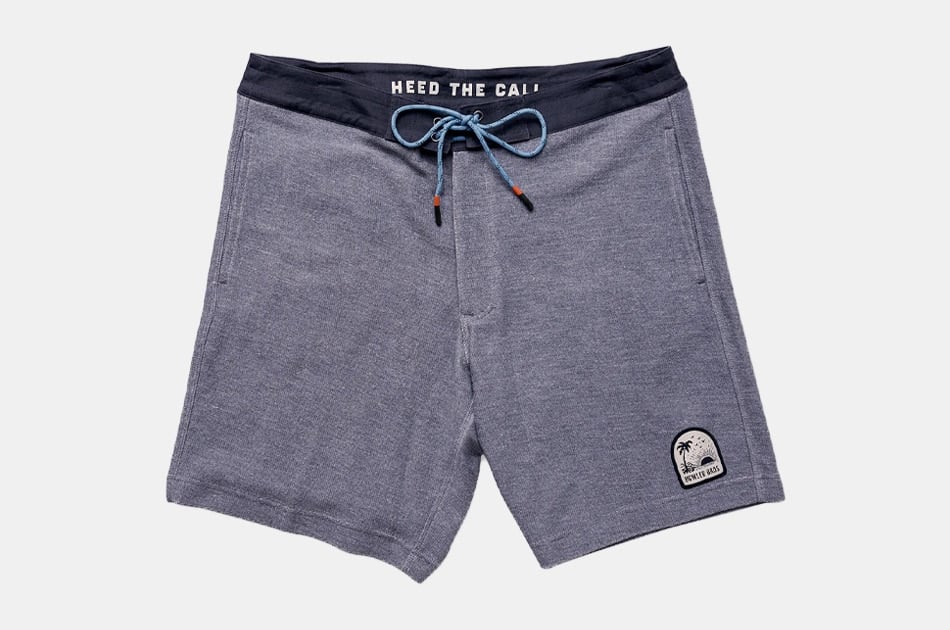 Howler Brothers Tranquilo Chillshorts
Is there a cooler name for a pair of shorts than the "Chillshorts"? To us, not quite — Howler Brothers has come up with the perfect pair of shorts to pair with one of its famed short-sleeve shirts, in fact. Blending the silhouette of boardshorts with fabric commonly found in weekend-ready sweatshorts, these are a seriously cool, laidback pair of shorts you'll find easy to wear all day long (you'll have to source your own beer, though).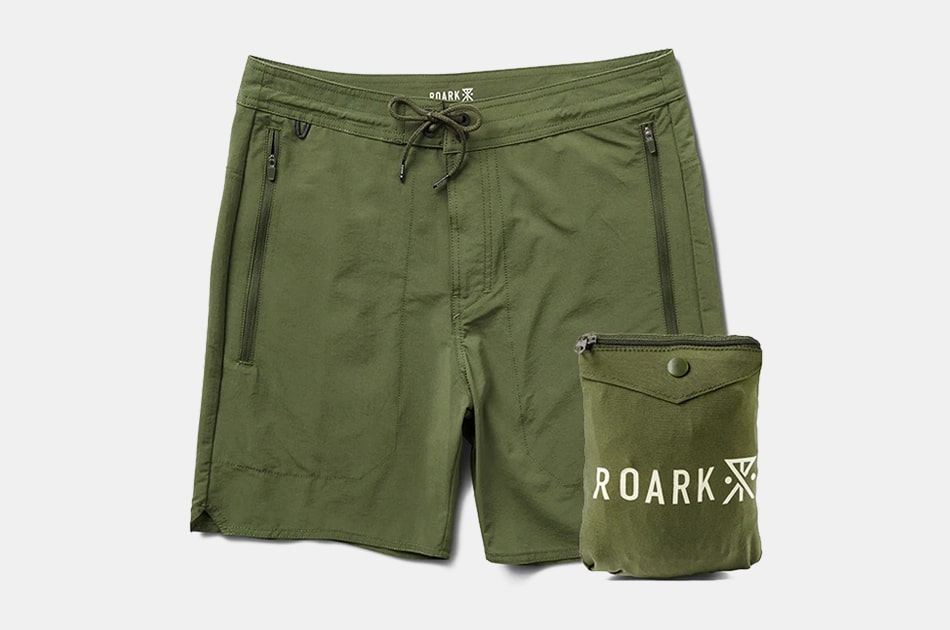 Roark Layover Travel Shorts
Wearing shorts while traveling can be a surprisingly effective move in terms of comfort and style — yet, they've got to be the right pair of shorts. Enter the aptly named Roark Layover Travel Shorts, which check all the right boxes. Rugged 4-way stretch fabric and a drawstring travel waistband are highly useful touches, as are the zip pockets with mesh drainage built right in. Oh, and did we mention you can stash your phone in its own pocket, too? These are easily some of the most useful shorts on the market.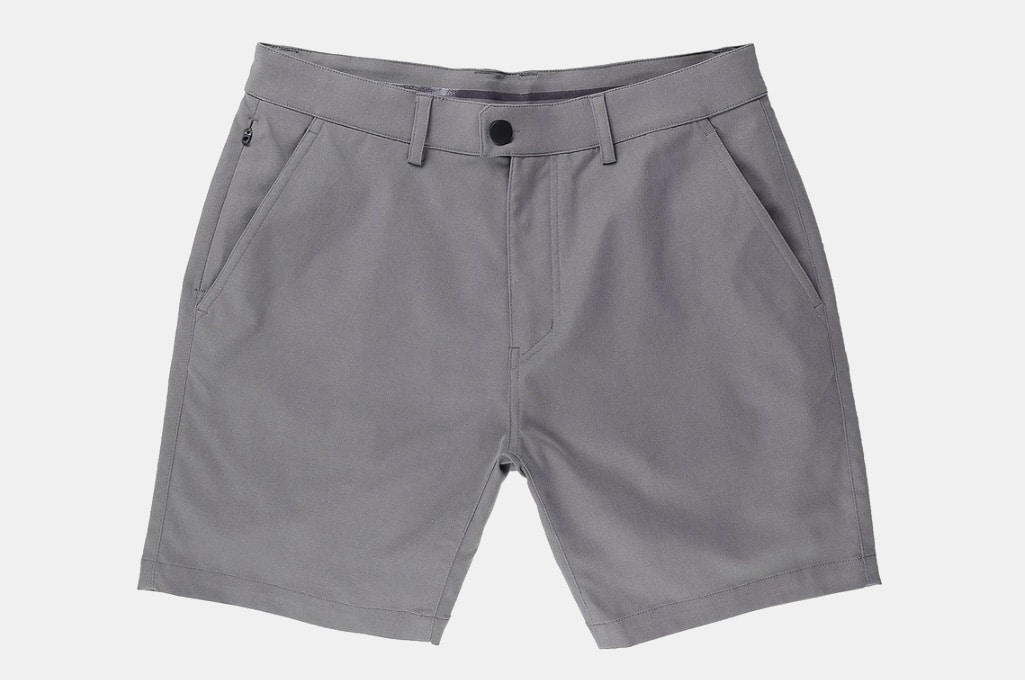 Myles Apparel Tour Shorts
If you've tried out the impressive Myles Apparel Tour Pants, consider yourself in luck when it comes to a pair of similarly well-crafted shorts from the same family of gear. Myles Apparel specializes in stretch-filled, durable fabrics with tailored fits and versatile colors, and that makes these shorts ready for road trips or weekends on your back patio in equal measure. The best part is, they'll look excellent with a Myles Apparel hoodie or T-shirt for go-anywhere weekend or weekday comfort as you work from home.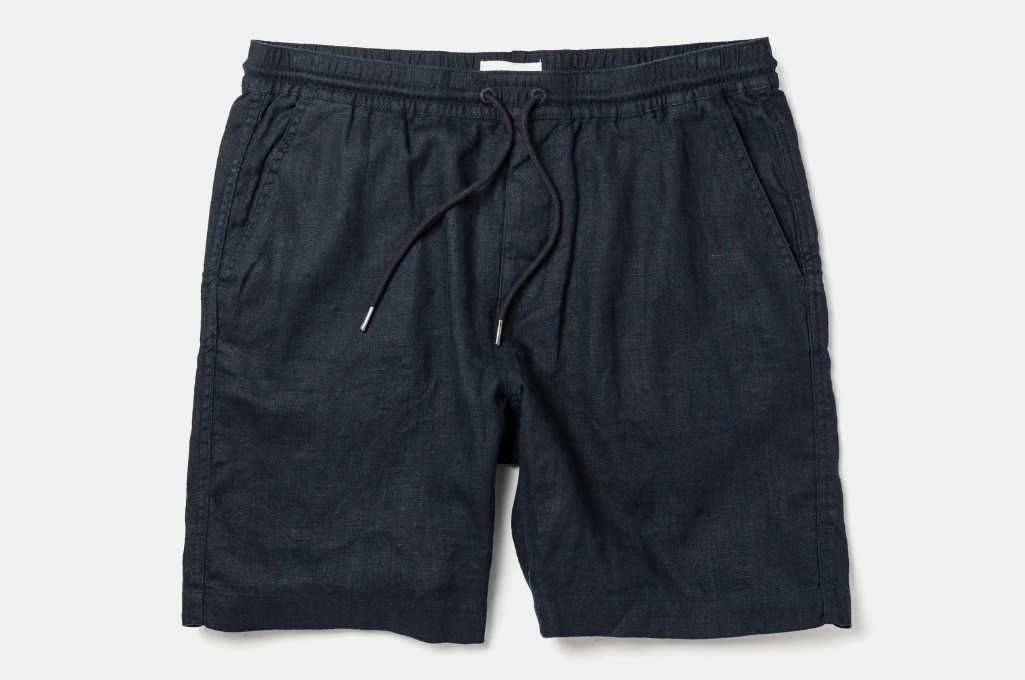 Taylor Stitch Apres Shorts
What can't Taylor Stitch do? One of our favorite menswear brands nails the perfect blend of casual style and classic looks with so many of its timeless pieces, and the Apres Shorts are no different. Made from a sustainable and earth-friendly hemp fabric blend, they're the perfect pair of shorts to throw on post-work — step from your Taylor Stitch chinos into these well-made shorts (just be sure you're rocking one of the brand's classic Heavy Bag Tees).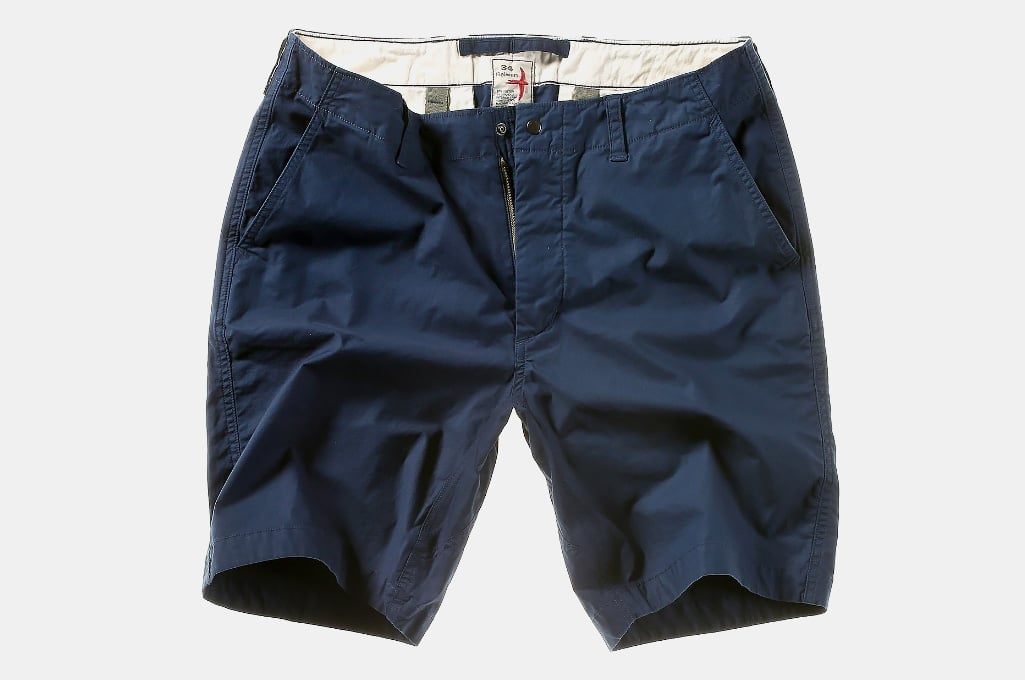 Relwen Flyweight Flex Shorts
For as much as we love Relwen's focus on durable, military-inspired outerwear for the colder months, it's tough not to appreciate that the brand brings the heat for warmer weather, too (pun intended).Take the Flyweight Flex Shorts, the type of shorts made to move with you and made to be paired up with a Relwen polo for many a summer day enjoying cold beer outdoors at your favorite brewery.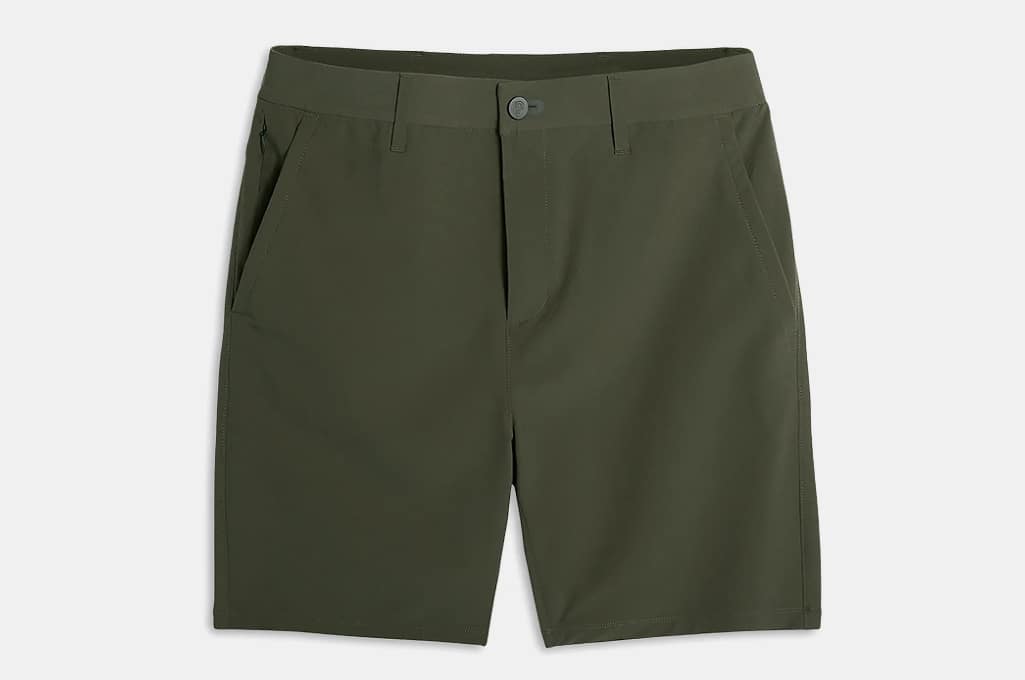 Public Rec Workday Shorts
The great thing about a brand like Public Rec is that so many of its gear picks get the same attention and quality craftsmanship across the board. What we mean to say is, if you've tried, perhaps, a pair of Public Rec joggers, you know the brand can deliver. And its Workday Shorts are every bit as effective and summer-ready, made with innovative fabric in a perfect cut.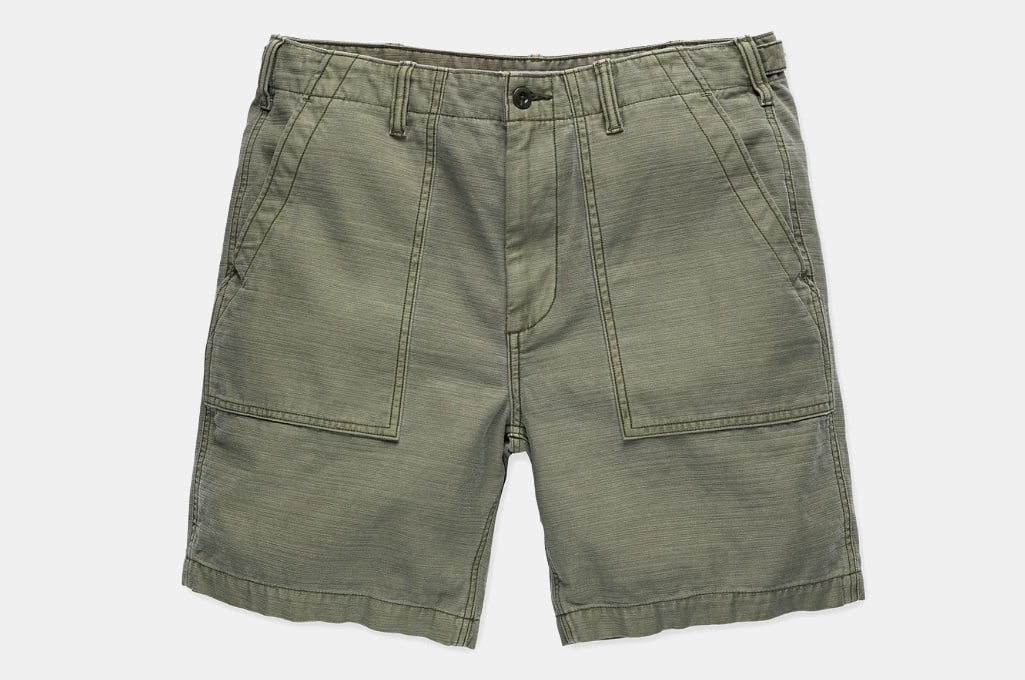 Outerknown Voyager Utility Shorts
When a brand like Outerknown tries its hand at a functional mil-spec staple like utility shorts, you can be sure the results belong in your shopping cart without a second thought. But if you do decide to look closer, you'll realize these rugged utility shorts are made from organic cotton and available at a very agreeable price. Team them with an Outerknown polo for every warm weekend.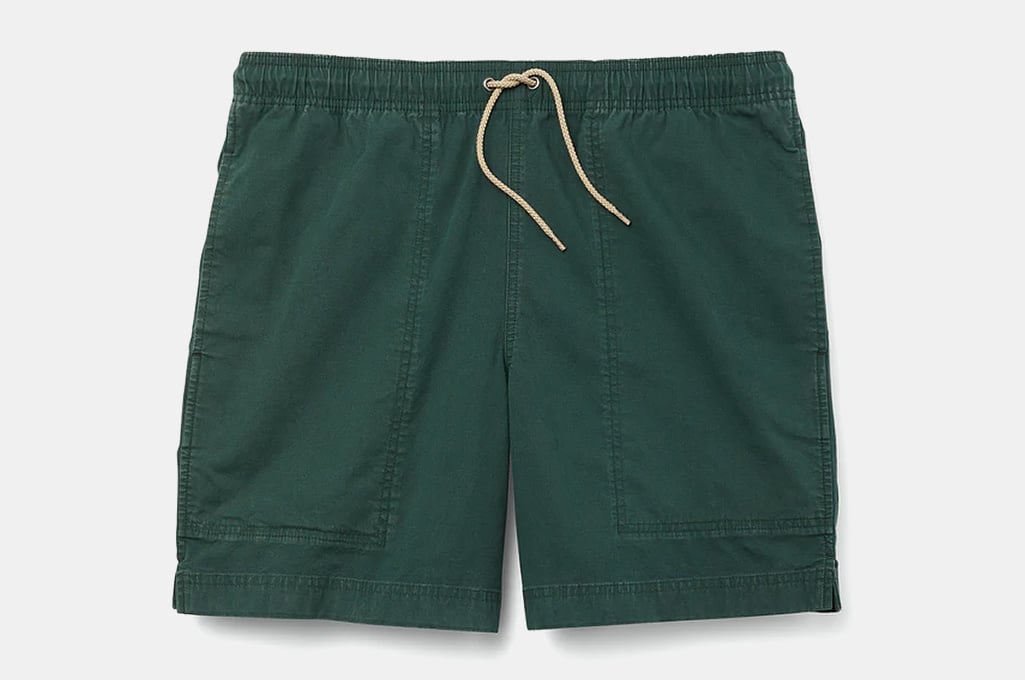 Filson Dry Falls Shorts
You certainly might be more inclined to think of Filson's rugged work pants or denim than shorts, but rest assured that the Dry Falls Shorts are but the latest and greatest way the legendary heritage outfitter is staying on the top of its game. They feature a durable cotton stretch fabric and a handy drawcord waistband for comfort and ease of movement.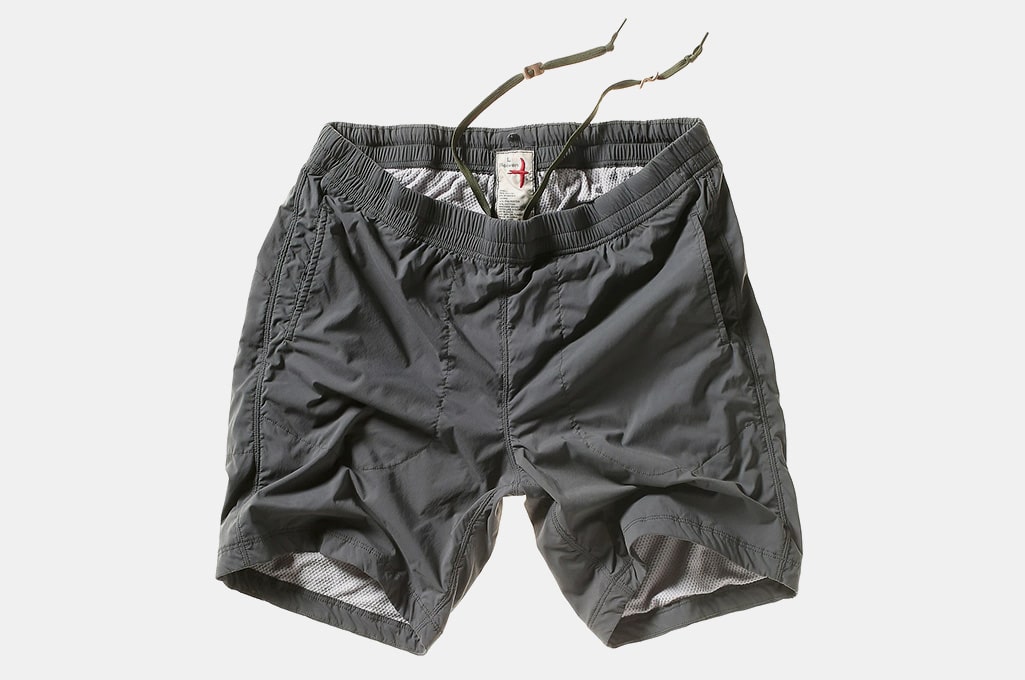 Relwen Airtex Windshort
Relwen makes another appearance on this list, and with very good reason indeed. If it's the best shorts for men that you want, you can hardly go wrong with the Airtex Windshorts, made with lightweight and water-resistant stretch nylon fabric. Make sure they're on your packing list for every summer getaway, and be sure to add in a moisture-wicking T-shirt (or one of the aforementioned Relwen polos) to really seal the deal when it comes to expert style in a hot climate.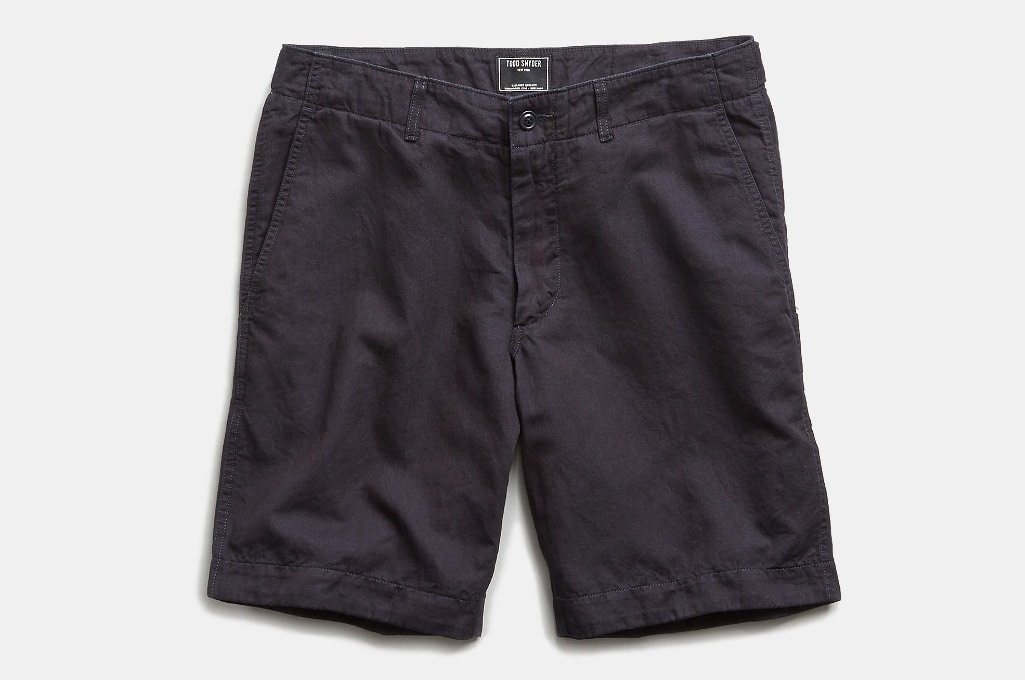 Todd Snyder Surplus Shorts
Be it the rich indigo color or the lightweight cotton blend, or the fact that you can wear these shorts with an Oxford shirt or a simple pocket tee, we simply can't get enough of them. Throw 'em on with a pair of Converse sneakers and a Todd Snyder slub polo for A-plus summer style, better still. The only thing missing now from that lineup is a Timex x Todd Snyder watch, wouldn't you agree?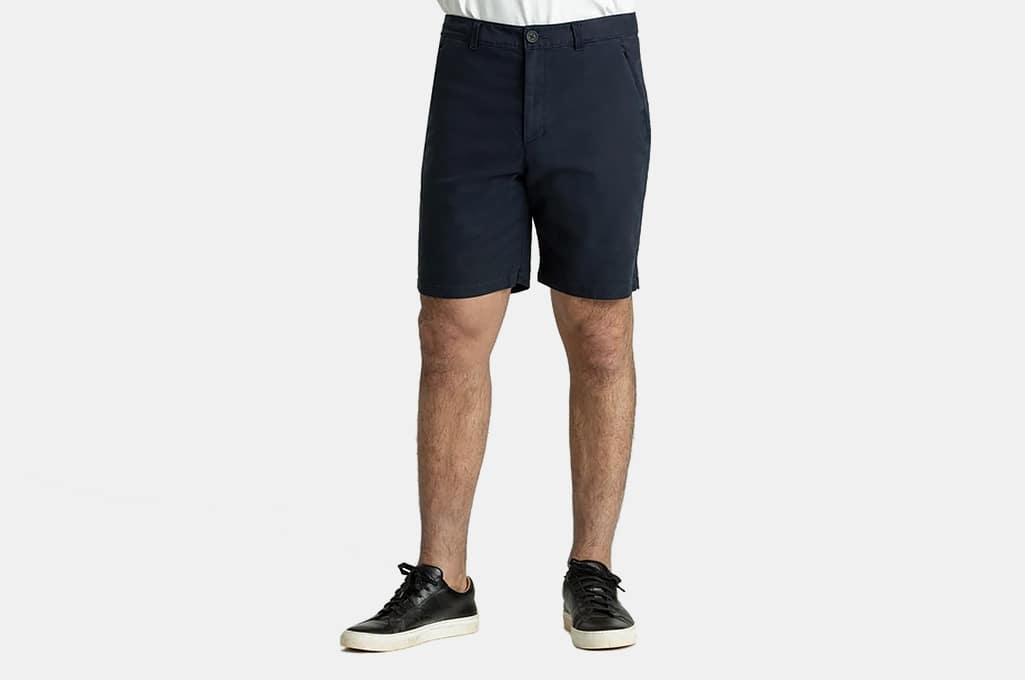 Aether Travel Shorts
Stow away your rugged Aether Apparel boots and get ready to throw on something a little more warm weather-inclined with the Aether Travel Shorts. We appreciate the classic-yet-tailored fit and the garment-dyed cotton stretch fabric for the ideal blend of laidback comfort and much-needed performance. Consider them a must-have if you're a fan of Aether's durable spring outerwear and rugged winter shirting. Now that's what we call a true four-season brand right there.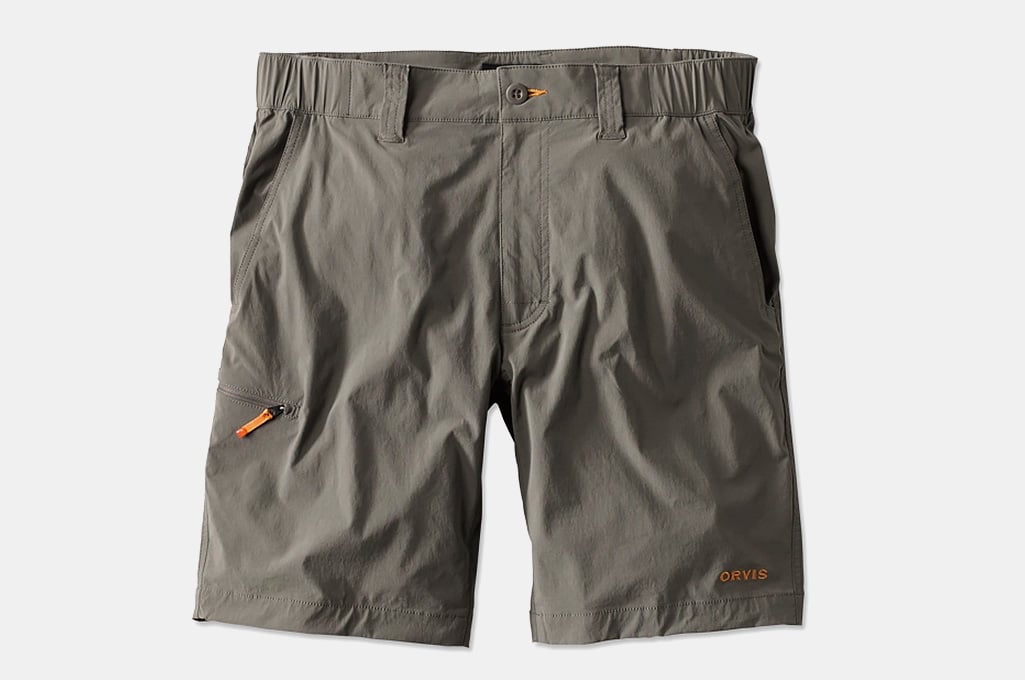 Orvis Jackson Stretch Quick-Dry Shorts
Your weekend getaway isn't complete without a versatile pair of go-anywhere shorts, like these quick-dry shorts from Orvis. Made from moisture-wicking nylon stretch fabric and featuring handy details like a lower leg zipper pocket, they're hard-working shorts that can be worn on the trail or to a backyard summer BBQ. They'll also team well with an Orvis thermal shirt for a bit of high-low summer style around the bonfire or on a breezy morning, and that's the kind of one-two punch we sure can appreciate.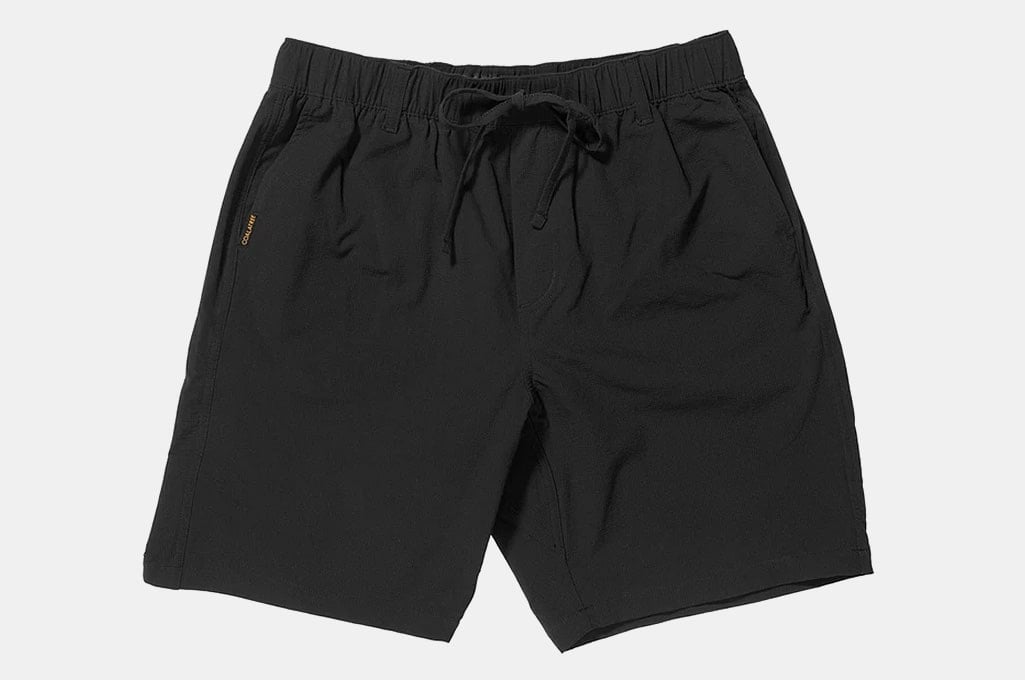 Coalatree Trailhead Shorts
The Trailhead Shorts from Coalatree are among the best-loved products from the brand for good reason, and it's because they stand out stylishly and perform well out in the field or on the trail (it's right in the name, after all). They're anti-microbial, tear-resistant and waterproof, and they come in a range of cool colors to satisfy even the most selective shopper or gearhead. Pick up your pair today.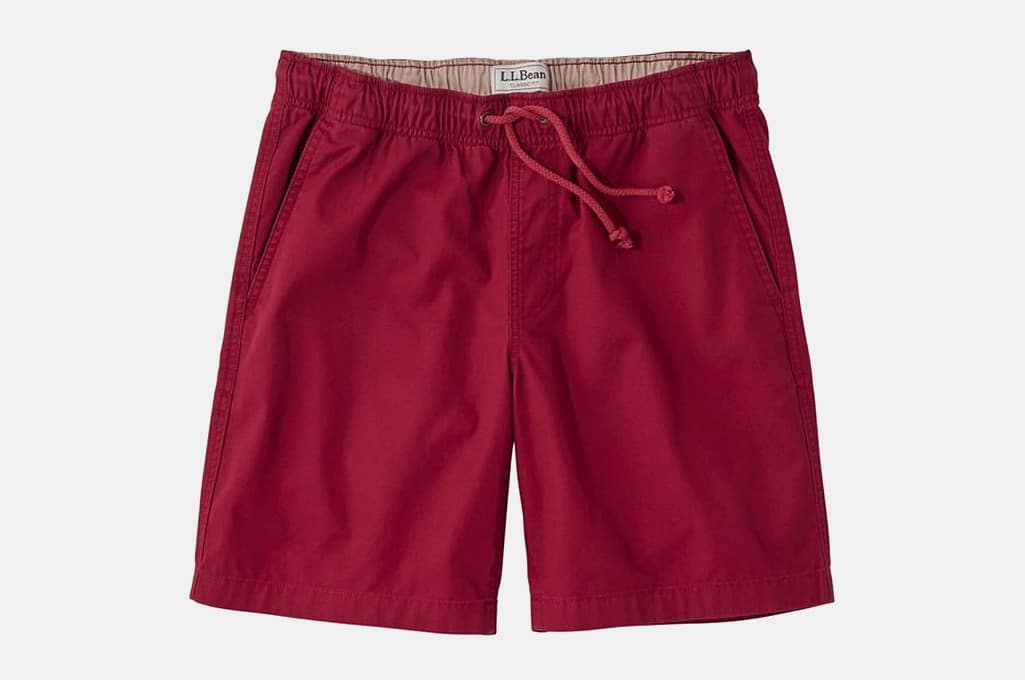 L.L. Bean Men's Dock Shorts
From the sub-$40 price tag to the comfortable drawstring waistband and classic fit, these L.L.Bean shorts are sure to be as much of an essential in your summer rotation as the brand's famed boots are in your fall and winter gear lineup. They're also available in six colors, so go right ahead and get more than one pair.
Disclosure: Clicking on these links and making a purchase may earn us a small referral fee, at no extra cost to you. Learn more here.
freestar.config.enabled_slots.push({ placementName: "gearmoose_leaderboard_btf", slotId: "gearmoose_leaderboard_btf" });