The 15 Best Men's Lounge Shorts
Pictured Above: Nice Laundry 6″ Pocket Lounge Shorts
Warm weather is coming, guys — and that means it's time to finally change out of your sweatpants. Ditch the khakis and go for some of the best men's lounge shorts, and you won't have to sacrifice comfort to keep looking great year round.
We've put together this list of a baker's dozen different men's lounge short styles, with options that go from casual cool to strongly sporty. Choose a few of the best, and you can take the winter's perpetual lounging straight through the summer months.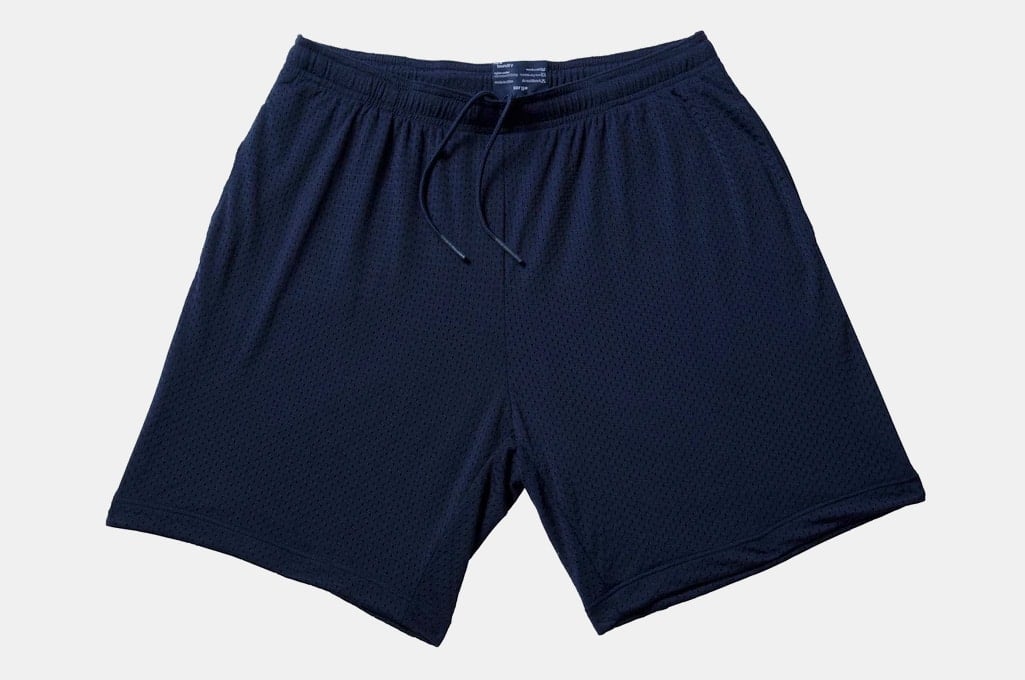 Nice Laundry 6″ Pocket Lounge Shorts
If you never want to change out of lounge shorts again, go for a 3-pack of Nice Laundry's micromodal lined shorts. The nylon exteriors keep them nice and durable, but that modal finish on the inside leaves you feeling almost like you're wearing nothing at all. They have a 6-inch inseam, too, making them perfect for wearing around the house.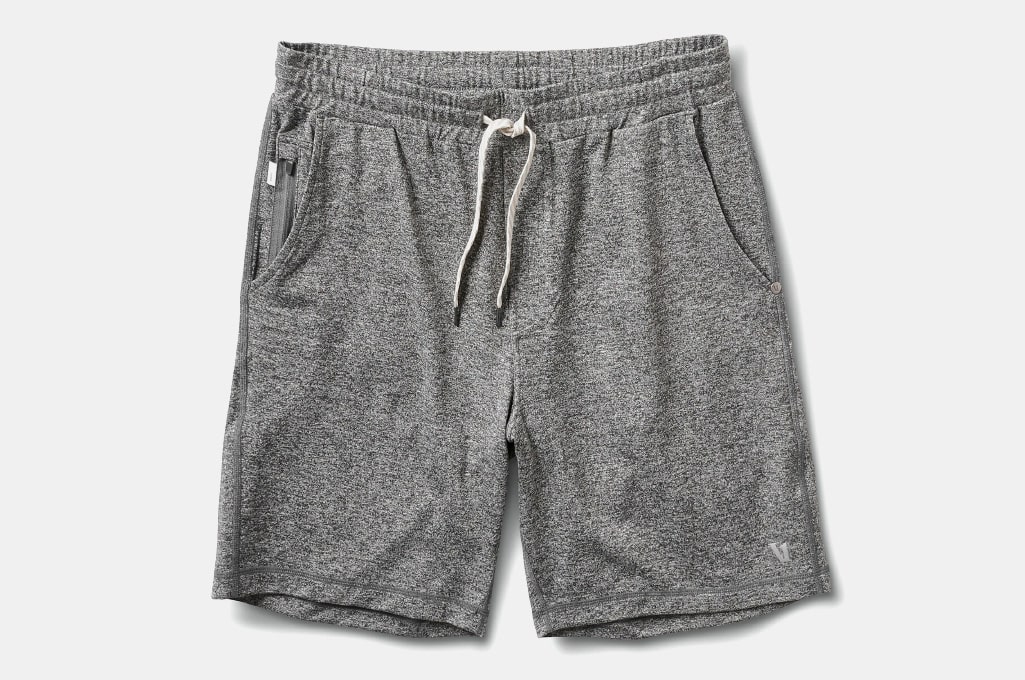 Vuori Ponto Shorts
Elastane is the secret ingredient to Vuori's ultra-comfortable Ponto shorts. Combined with eco-friendly recycled polyester, elastane gives every inch of these lounge shorts a stretch that you'll fall in love with. That's combined with a brushed elastic waistband that prevents pinching and bunching, and two hidden zip pockets to keep your keys and wallet from bouncing around in your shorts. Plus, the 7.5-inch inseam gives enough material that they fall around the knee even if you're over 6 feet tall.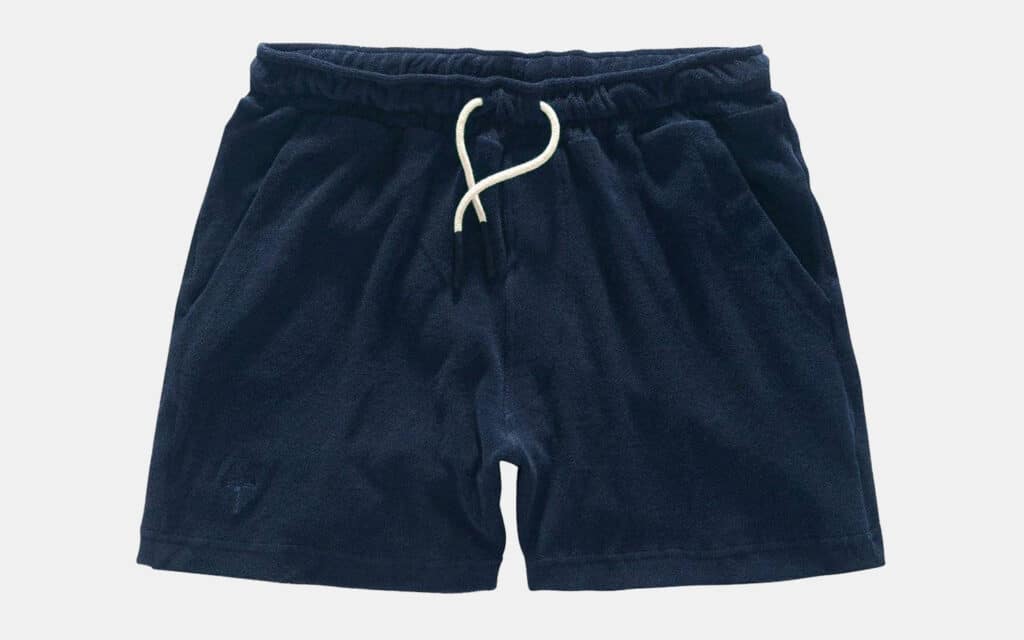 OAS Terry Shorts
Slide into these OAS Terry Shorts and you'll feel like you're living and unending Sunday afternoon. The shorts are made with super-soft cotton towel terrycloth, and you can actually use them as a towel when coming out of the shower, bath, pool, or lake. The classic silhouette makes them a good-looking choice, one you'll love wearing around the hotel, resort, or your cabin, and you get three pockets (two side, one rear) for easy carrying. Lounging in these relaxed-fit shorts, you'll forget everything but your comfort and enjoyment.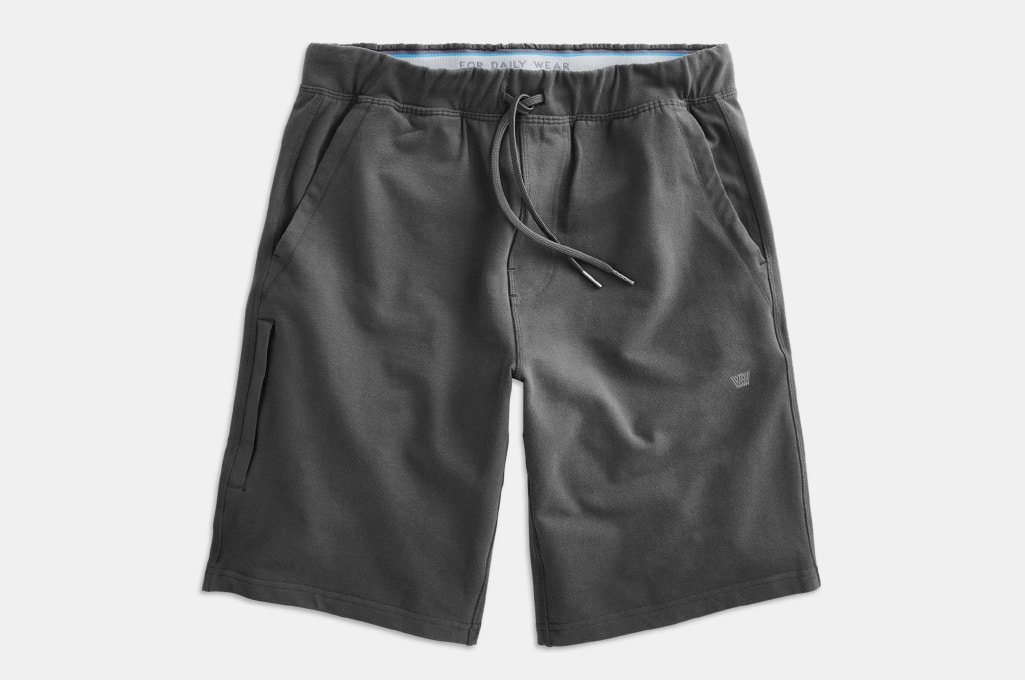 Mack Weldon Ace Sweatshorts
Shhh, don't tell anyone — Mack Weldon's Ace Sweatshorts look good enough that no one will know you're lounging. Seriously, though: The micro-sanded French terry cloth and tailored fit make these lounge shorts look sharp enough to wear with any warm weather outfit. The drawcord waistband and two zip pockets are just the icing on the cake, adding final details to make these one of the best lounge shorts to throw on this weekend.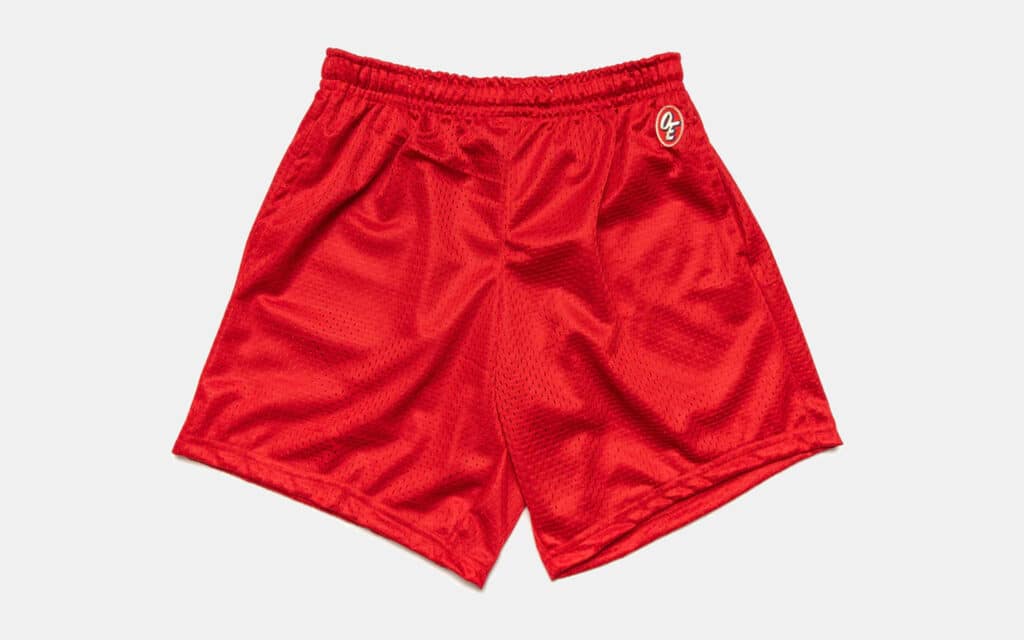 American Trench O.E. Classic Mesh Shorts
For those who want American-made quality, look no further than the American Trench O.E. Classic Mesh Shorts. Each pair of shorts is sewn in Philadelphia, and the design is the American boxing classic that has been around for decades. The hip pockets give you plenty of space for your EDC items and the single-loop drawstring ensures the shorts will stay securely in place no matter how much you run, jump, and play. The pure polyester is tough enough to withstand years of active use, and it's quick-drying so you can stay comfortable even if the weather turns on you. You'll love their durability and versatility—plus, the price tag is one you'll never complain about.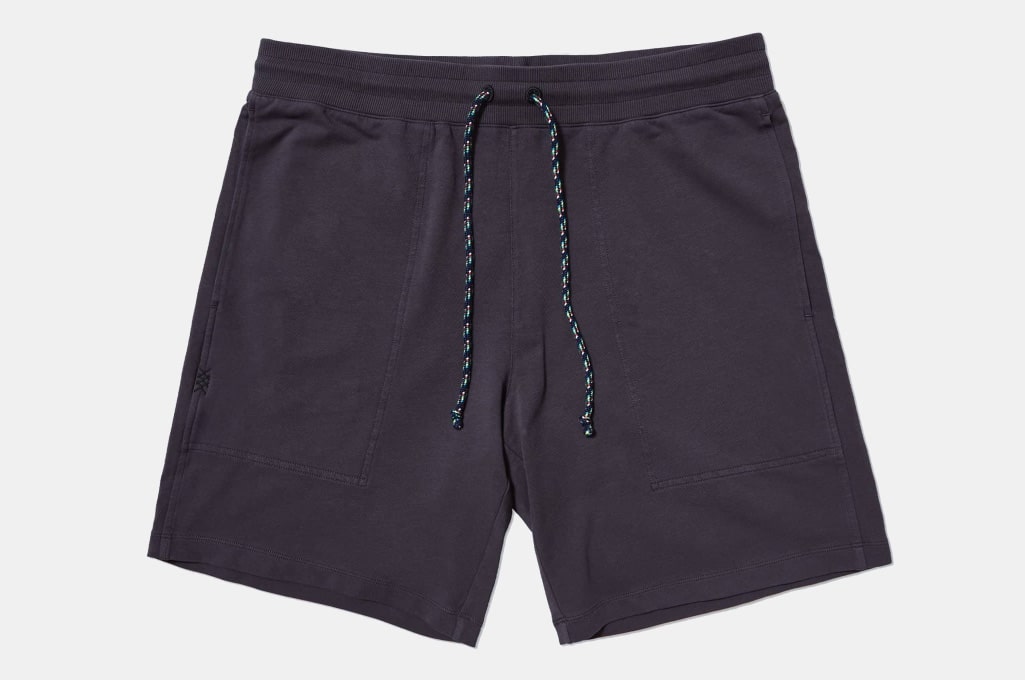 Rhone Bolinas Beach Shorts 2.0
What's better than lounging at home? Lounging at the beach! Rhone's Bolinas Beach Shorts 2.0 are made for hitting the sand, combining lightweight and durable cotton construction with a generous 8-inch inseam. A tiny bit of elastane gives them enough stretch to move with you too, even if you pick up a friendly game of beach volleyball.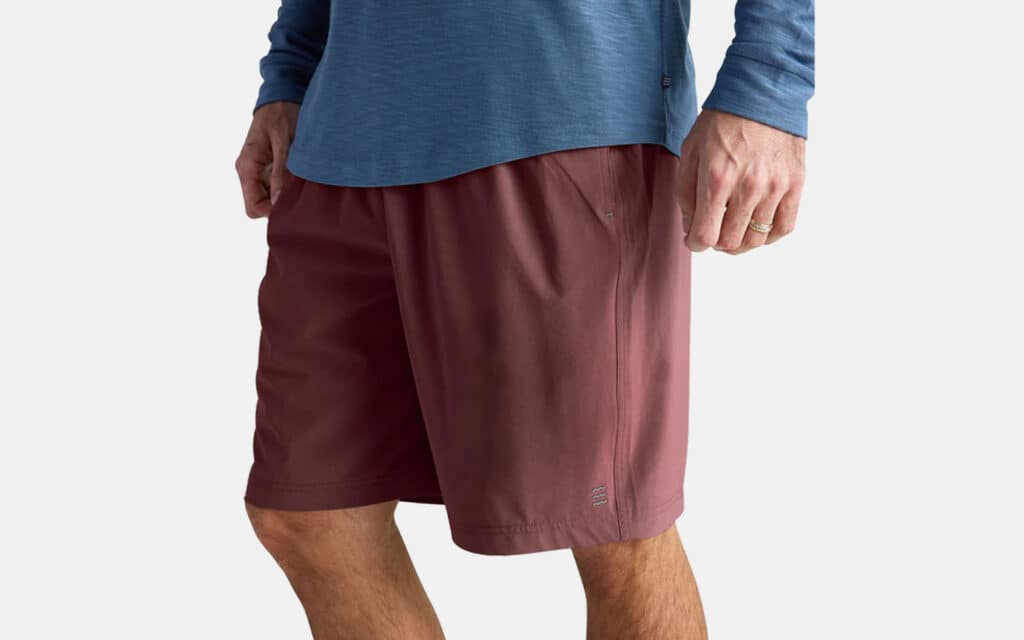 Free Fly Breeze Shorts
The Free Fly Breeze Shorts are a truly fascinating choice—perfect for lounging in style, jumping in the pool, or heading out the door for a run without having to change once. The shorts are beautifully lightweight and offer ample breathability so everything will stay cool and comfortable even after a long day in the summer sun or snuggled under the blankets. For those hot days outdoors, the polyester-and-spandex shell is treated with a UPF50 coating that will shield your skin from the sun. The bamboo lining on the pockets will keep your hands comfortable and protect your phone from scratches or scuffs. Pull the drawstring tight, and the elastic waistband will hug your waist so you can move easily, even if you're going commando.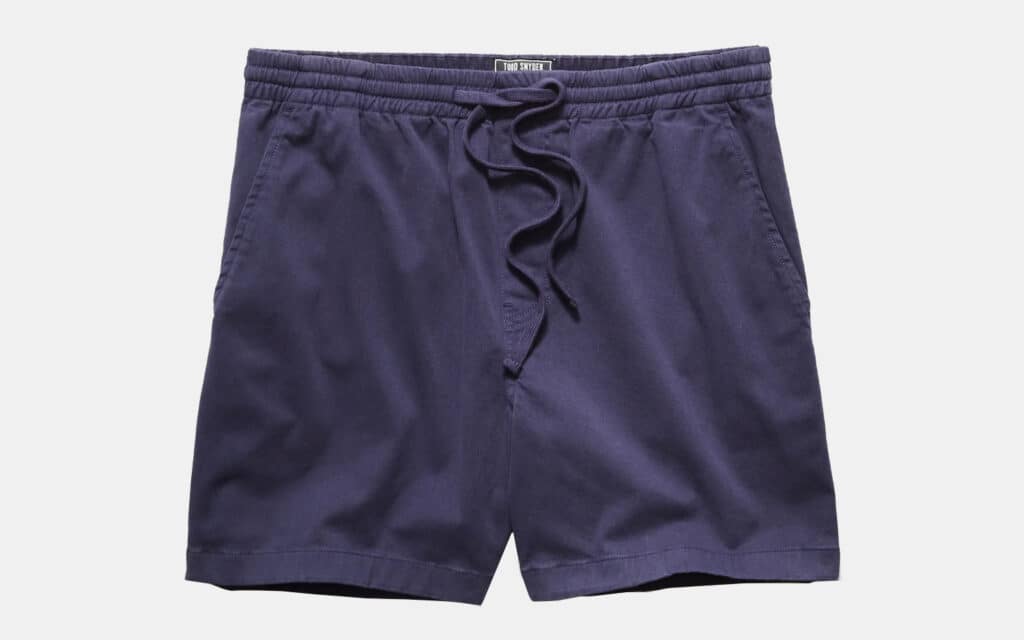 Todd Snyder Weekend Shorts
Looking for the perfect blend of form and function? Give these Weekend Shorts by Todd Snyder a try, and you'll be glad you did. They look like a "dress short" that you can wear around town with confidence, but feel like your favorite athletic/athleisure wear. The combination of cotton, Tencel, and spandex gives them plenty of stretch without sacrificing durability or lightweight comfort. The back patch pocket gives you space enough for your smart remote and features a button that closes securely over whatever you're carrying around. Available in two lengths (five and seven inches), it's a wonderfully versatile addition to your wardrobe.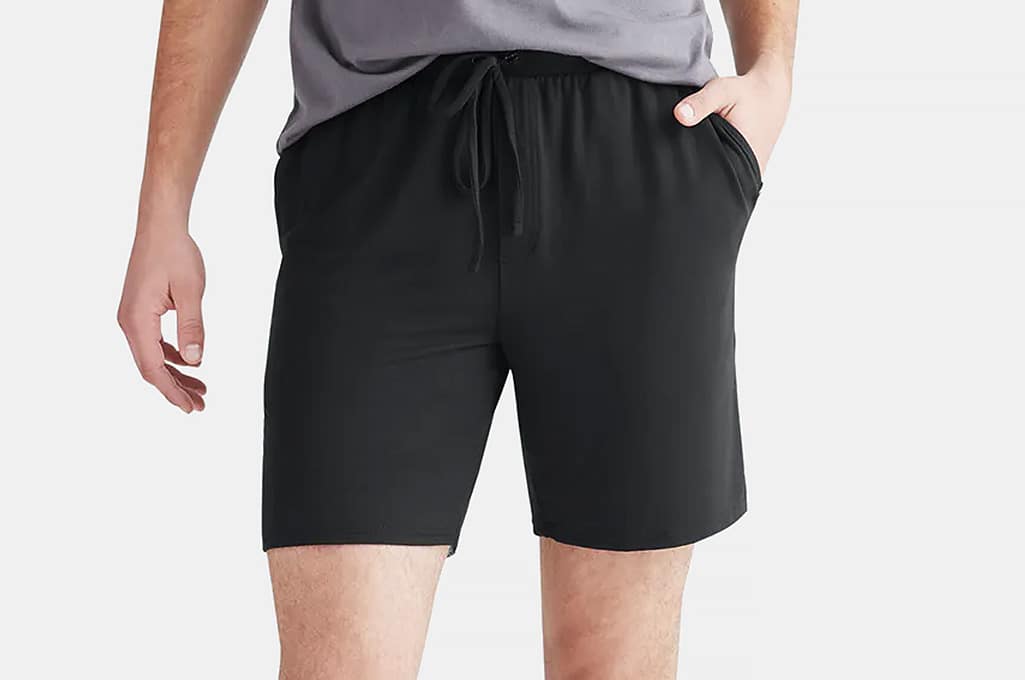 MeUndies Modal Shorts
Best known for their underwear subscription service (yes, it's awesome), MeUndies only recently branched out into making lounge shorts. They knocked it out of the park, too. Made almost entirely of modal, the softest material we've ever worn, they're accented with elastane for a good bit of flexibility. Add a 7.75-inch inseam, and you've got a pair of shorts that you'll want to wear everywhere.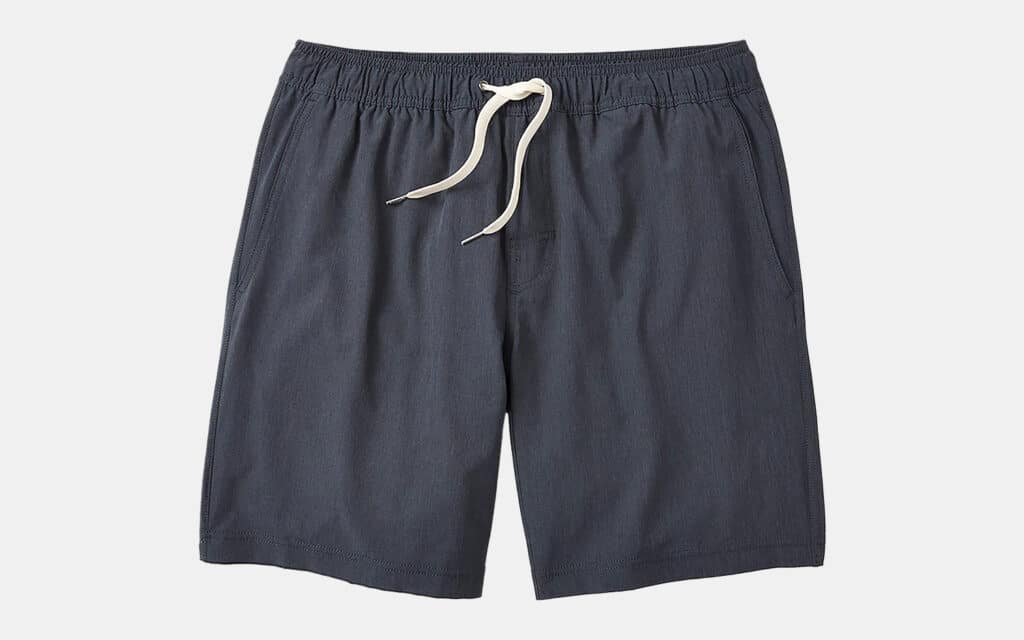 Fair Harbor The One Short
One short to do it all—that's the Fair Harbor promise. Whether you're lounging on the couch, splashing in the waves, or strolling around town, these shorts can handle anything and everything. Made of a divinely soft blend of polyester with elastic spandex, they're the perfect "transition" shorts to switch instantly between your weekend activities, be they sedentary or ultra-active. The fabric is naturally odor-resistant and will maintain its color even after years of use, and it will even shrug off rain and water thanks to its DWR coating. Runners, cyclists, and lifters will love the hidden back pocket with the built-in keyring that ensures your keys stay firmly in your pocket no matter how hard you train.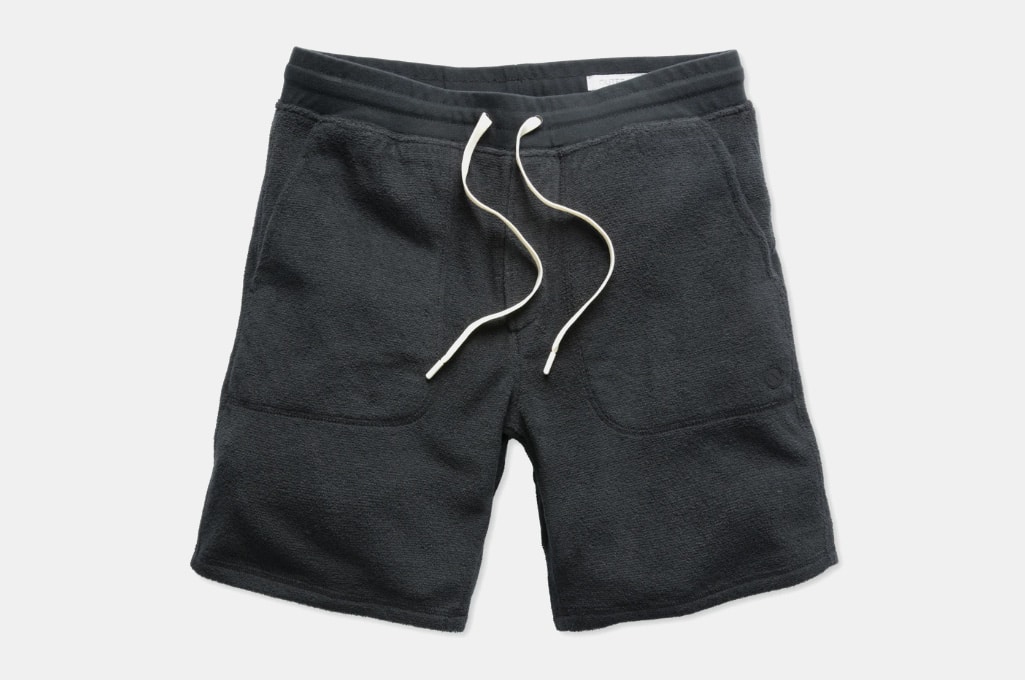 Outerknown Hightide Sweatshorts
Outerknown's Hightide Sweatshorts are lounge shorts that you can feel just as good about buying as you do about wearing them. Made from organic cotton and recycled polyester, they're an eco-friendly option that's been terry cloth processed for maximum comfort. Add an 8.25-inch inseam and big, well-supported pockets to that mix, and we're convinced that these are the ideal shorts to rock with a pair of high tops (like Colchester's National Treasure High Tops).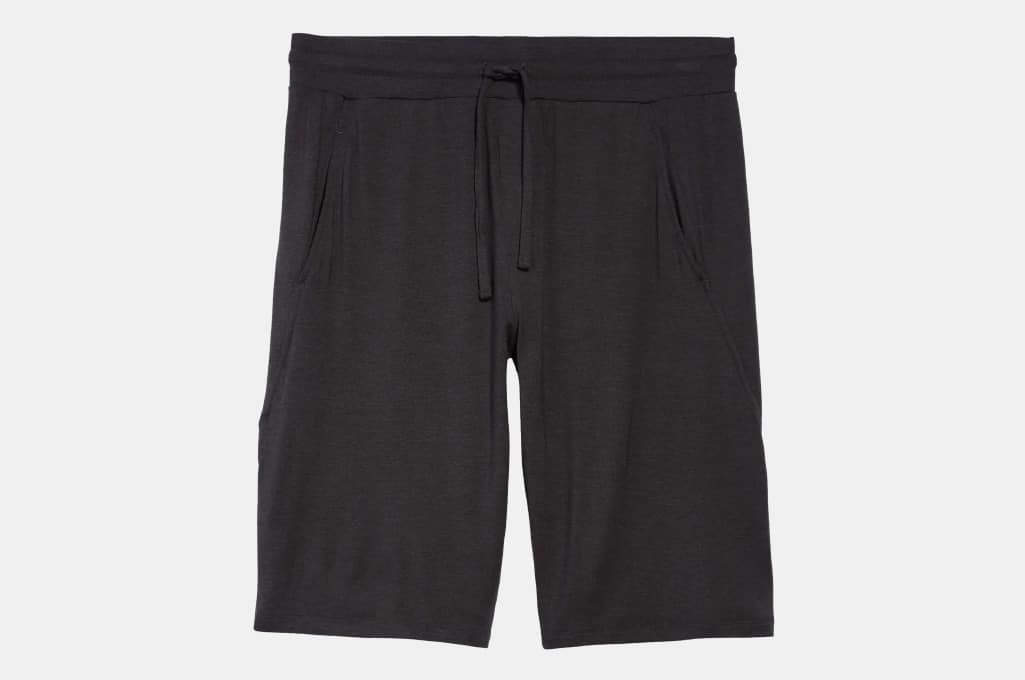 Tommy John Men's Mas Lounge Shorts
Soft knit with a classic rise, Tommy John's lounge shorts are exactly the sort of "mature but comfortable" look we've been searching for. Their 11.5-inch inseam means you'll want to wear them truly around your waist, not your hips. Thankfully, the elastic drawstring waist gives plenty of leeway to dial in your fit. And that 5% of spandex in the blend doesn't hurt either, giving these shorts plenty of flexibility to move with you.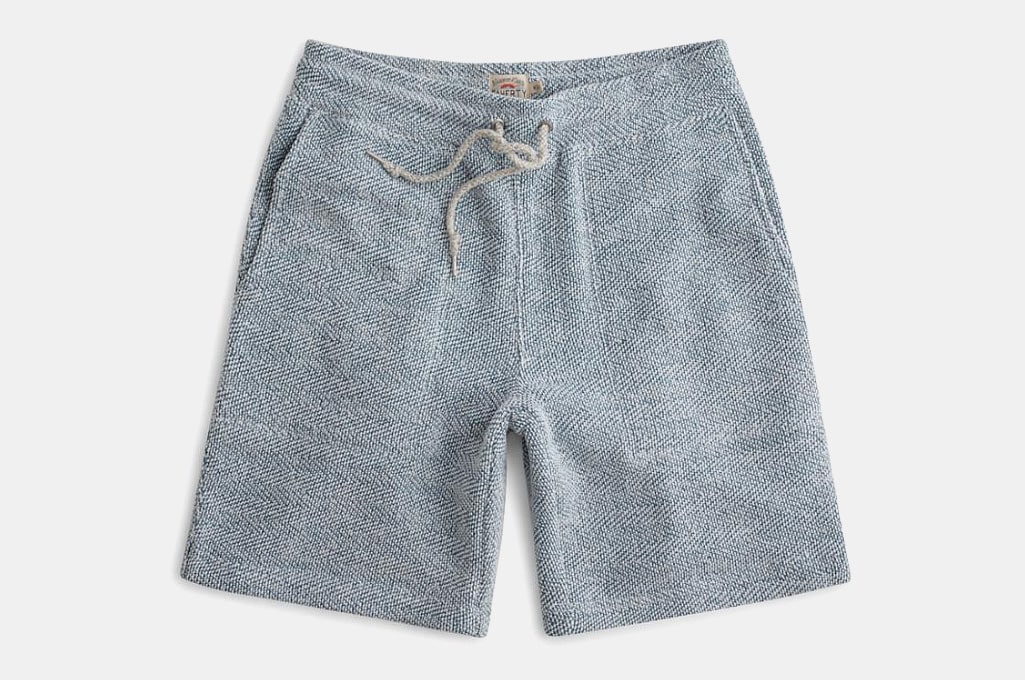 Faherty Whitewater Sweatshorts
The secret to Faherty's Whitewater shorts is a jacquard weave — a time-intensive process that settles the design straight into the fabric, all while giving them a soft texture and exceptional durability. Additionally, this tighter weave makes the Whitewaters' pockets the best we've seen. They won't stretch or deform, even if you're carrying a wallet, keys, and phone with you.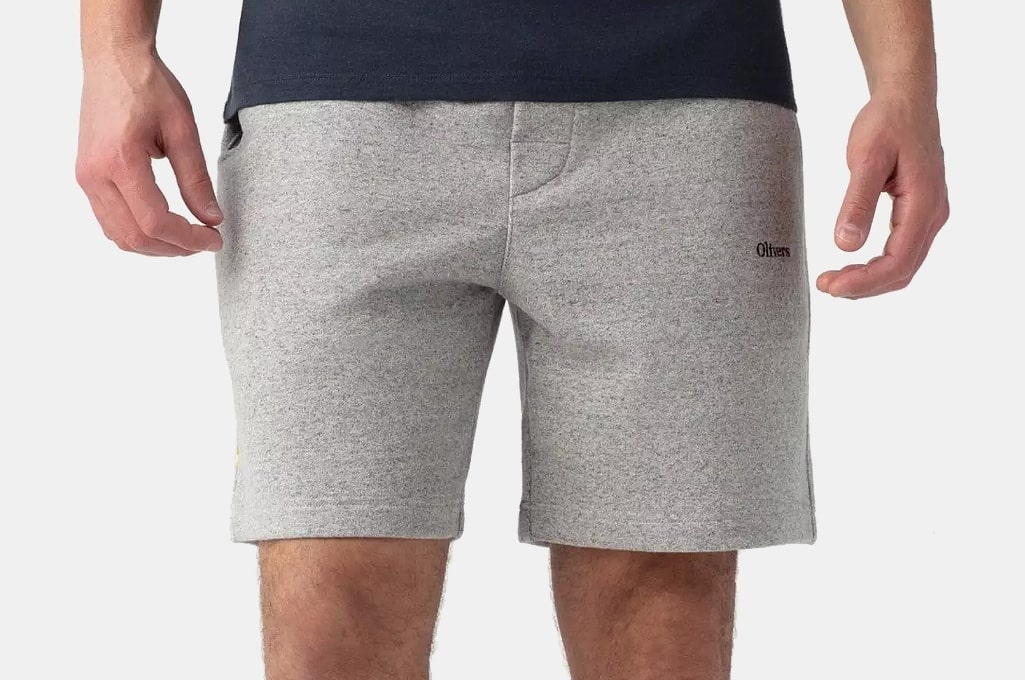 Olivers Classic Sweatshorts
Less than 1% of the cotton harvested worldwide gets the designation of Supima cotton, making it one of the most sought after materials for high-class lounge clothes. Olivers' Classic Sweatshorts are made entirely of Japanese Supima cotton, making them the softest, most durable, and completely breathable shorts around. We love their classic athletic look, and thanks to their material they can live up to that if you wear them to the gym.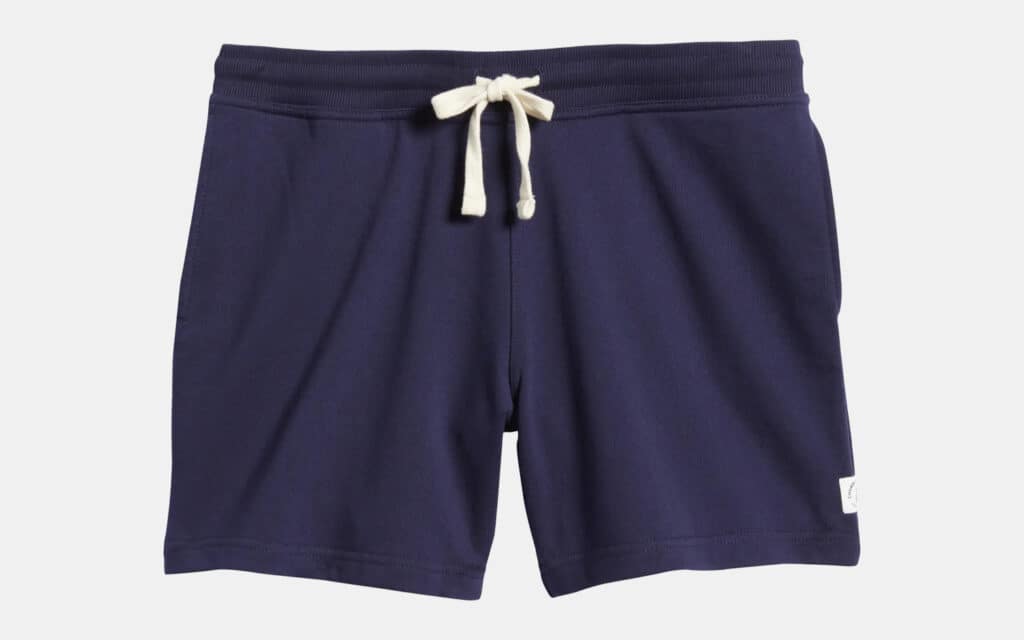 Chubbies French Terry Lounge Shorts
For those days you want to do absolutely nothing—but do it in comfort and style—the Chubbies French Terry Lounge Shorts are the perfect choice. The blend of cotton and polyester used for the Terry cloth ensures the fabric is durable, lightweight, and ultra-comfortable. Sling one leg over the back of the couch, prop your feet up on the La-Z-Boy, or sit for an all-day gaming marathon; these shorts can handle any position without getting uncomfortable. You'll almost forget you're wearing them, but their laid-back style will still be fashionable enough you won't have to worry about changing when entertaining guests at home. Best of all, their price tag is virtually unbeatable.
The best lounge shorts were meant for Sunday morning lounging. For more essentials to make the most of your weekend, check out these products. Just don't forget to pair your new lounge shorts with a soft merino tee to make your down time that much more comfortable. And for cooler mornings, throw in a pair of lounge pants.
Disclosure: Clicking on these links and making a purchase may earn us a small referral fee, at no extra cost to you. Learn more here.
freestar.config.enabled_slots.push({ placementName: "gearmoose_leaderboard_btf", slotId: "gearmoose_leaderboard_btf" });