The 20 Best Men's Underwear Brands
Make no mistake, your underwear is undoubtedly one of the most important parts of your menswear ensemble — yes, that's right. We went there. Underwear can make or break your all-day comfort based on the pair you pick up and wear — if you've ever skimped on buying the right underwear, you know this to be the case.
The incredible thing is, a host of brands are amplifying men's underwear beyond the typical packages you pick up in the department store bin, turning it into an essential, premium accessory that's different than any pair you've previously worn. Believe us, it's true. These brands are using quality fabrics and surprisingly breathable, innovative technology to craft underwear that truly makes a difference. After all, you want and expect as much comfort and performance all day as you can get, right?
Digital upstarts are leading the way, crafting the best men's underwear that's got performance capabilities and a range of cuts and fits. Truly, it's a new dawn when it comes to the best men's underwear, and you're surely going to need a pair or two — or three — when it comes time to dress for the work week, the weekend … really, each and every day of the week. Don't skimp, trust us.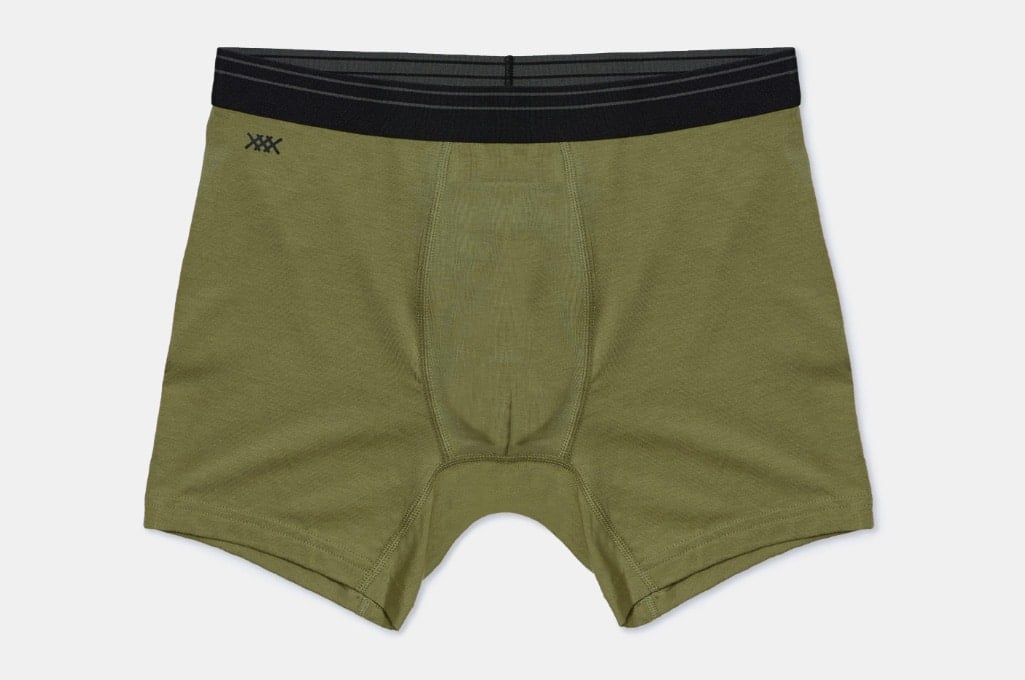 Rhone Men's Underwear
Could there be any better way to complement Rhone's minimal, travel-friendly, performance-minded and athleisure-inspired gear than with a pair of the brand's modern boxer briefs? Perhaps not — at least, that's our take. We think you'll agree when you Rhone's Athletic Boxer Briefs, with a 5" cut and cool colors like Space Dye for a bit of an added touch. The brand says these are basically "zero gravity," so if you could use a pair to wear under your slim chinos, these would be the way to go.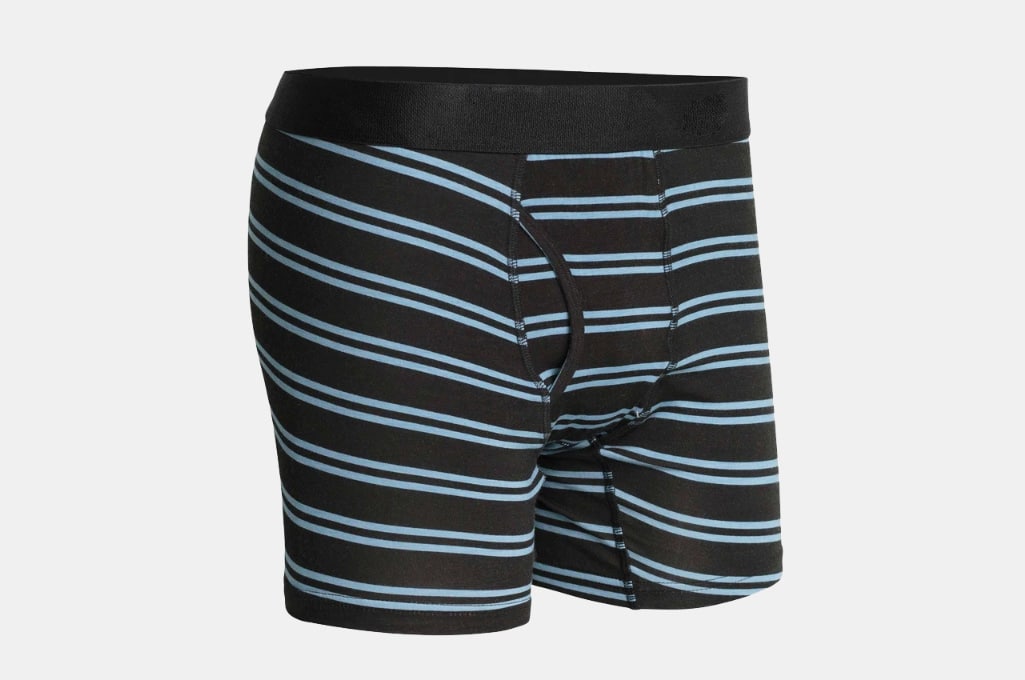 Richer Poorer
Richer Poorer is another basics brand that goes beyond basic in each and every way possible. Richer Poorer's pocket tees, for one, are expertly cut and perfectly soft in terms of fabric — the same can be said for its collection of essential boxer briefs. In fact, we'd recommend that you dress from head-to-toe in all of the best basics from Richer Poorer that you can get — mix and match to your heart's desire.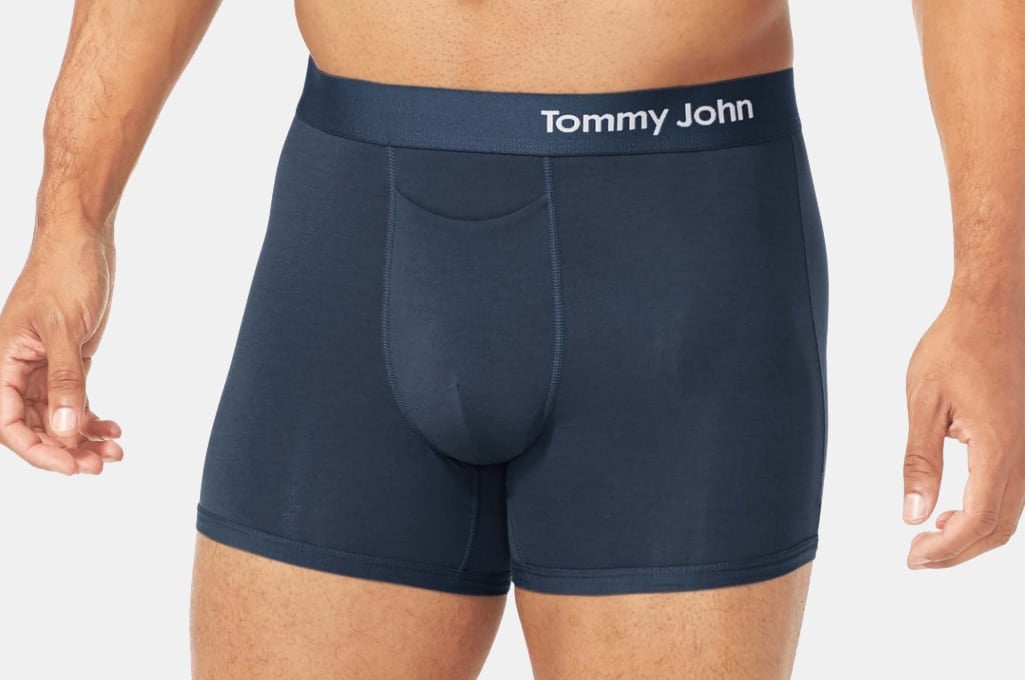 Tommy John Men's Underwear
Tommy John has led a wave of those digital upstarts we mentioned in recent years, crafting quality underwear and undershirts and pairing that up with an easy-to-digest purchasing ability (plus terrific fabric quality). The brand's underwear arguably put it on the map, and it's not hard to see why, what with cuts that run the gamut from short briefs to boxers, all done up in a range of neat patterns and colors — not to mention, the breathable, cooling fabric is an absolute must when you're shopping for the best men's underwear.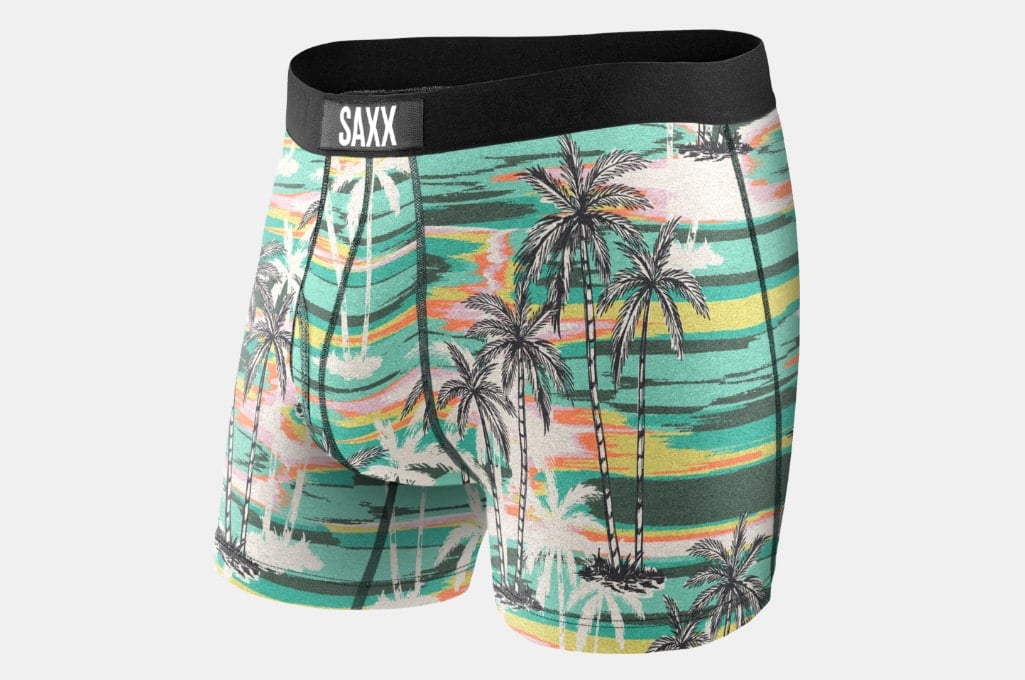 Saxx Underwear
Saxx Underwear bills its underwear as some of the best men's underwear on the market, made with next-level technology and fabrication that goes the distance — that's good news if your underwear drawer could use a serious refresh. And let's be honest … it probably could. With boxer briefs and trunks in a variety of colors and patterns, there's something for everyone here. It's a worthy brand to consider adding to your underwear drawer — feel free to pick up more than one pair to really get a feel for the brand.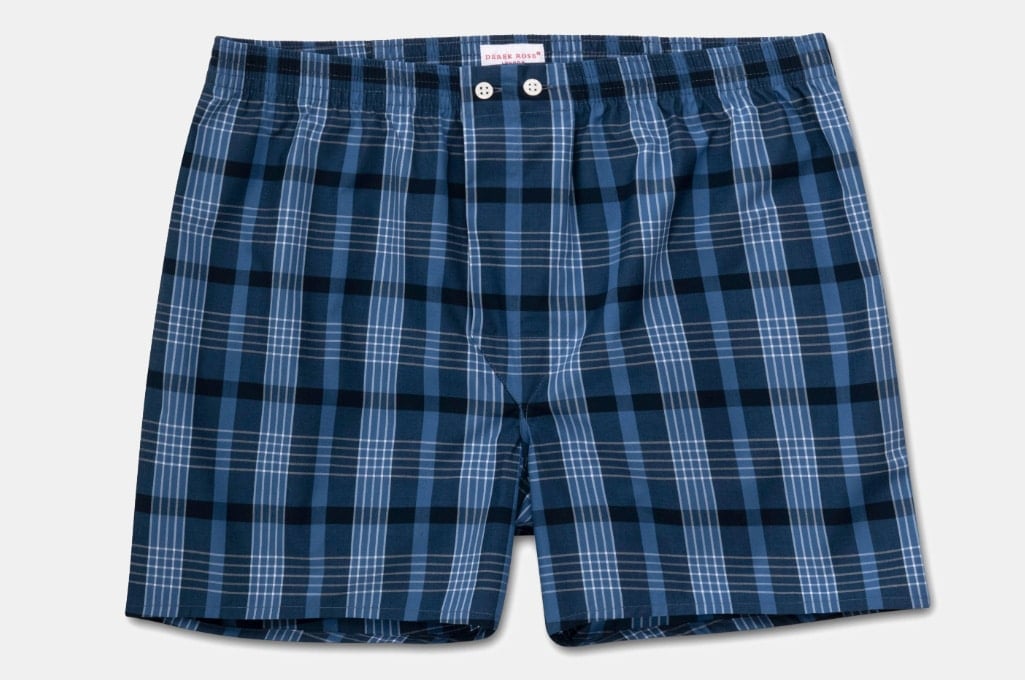 Derek Rose
When a lauded basketball player puts his name on a product, you can be sure it's up to snuff — or at least, that's the hope. The Derek Rose collection of men's underwear lives up to the challenge and its billing; if it's good enough for an NBA star, it's good enough for you … right? You'll be paying around a premium for the brand's boxers and boxer briefs (in the neighborhood of $50), but you're getting quality that's very, very tough to top (to say the least).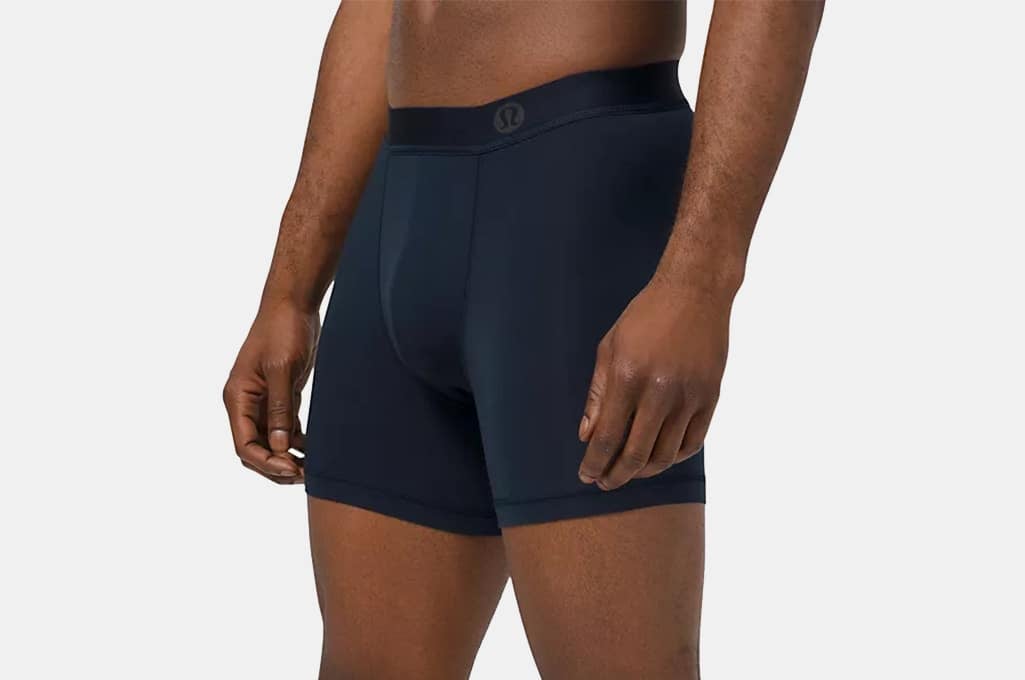 Lululemon
There's a very good chance you know Lululemon as the leggings brand worn by your wife or girlfriend — but the Lululemon Men's line is, surprisingly, not to be left out of the race to outfit your wardrobe and your basics drawer. As wild as it might seem to say at first, Lululemon is making some of the best men's underwear around — no question. With cuts ranging from 5" to 7" and each pair made with maximum range of motion in mind, think of these as the perfect underwear for the guy on the go.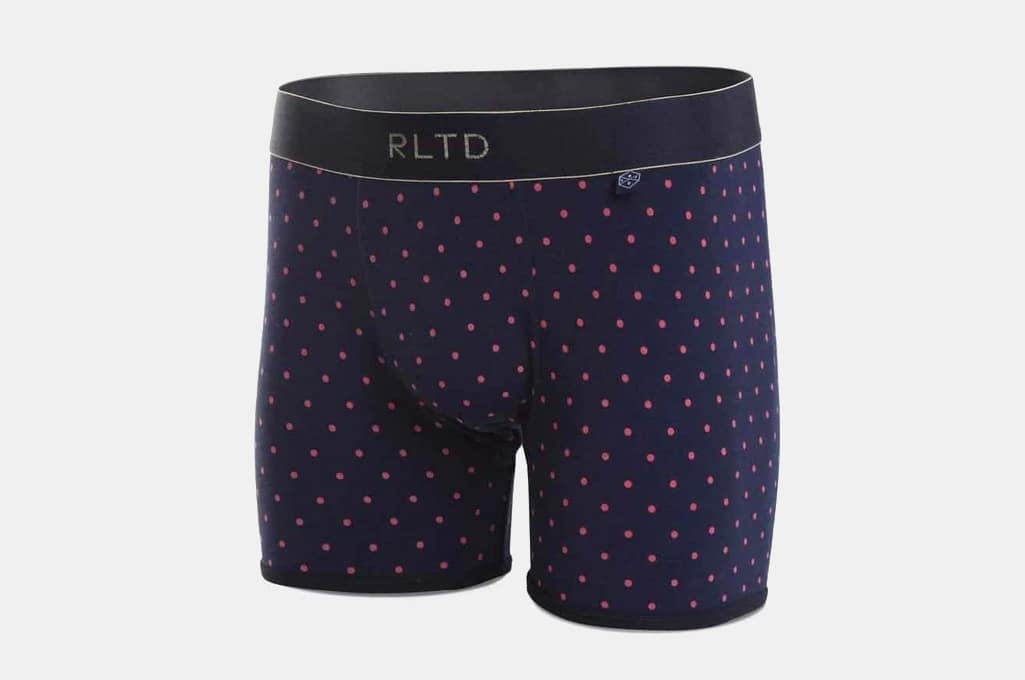 Related Garments
Related Garments is all about giving guys the best underwear with luxury quality and low prices ($19 for a pair of boxer briefs beats some other brands on this list). It's still an investment, but it's an investment worth making when you consider the utility of a great pair (or pairs) of the best men's underwear — you might never go back to your old standby brands.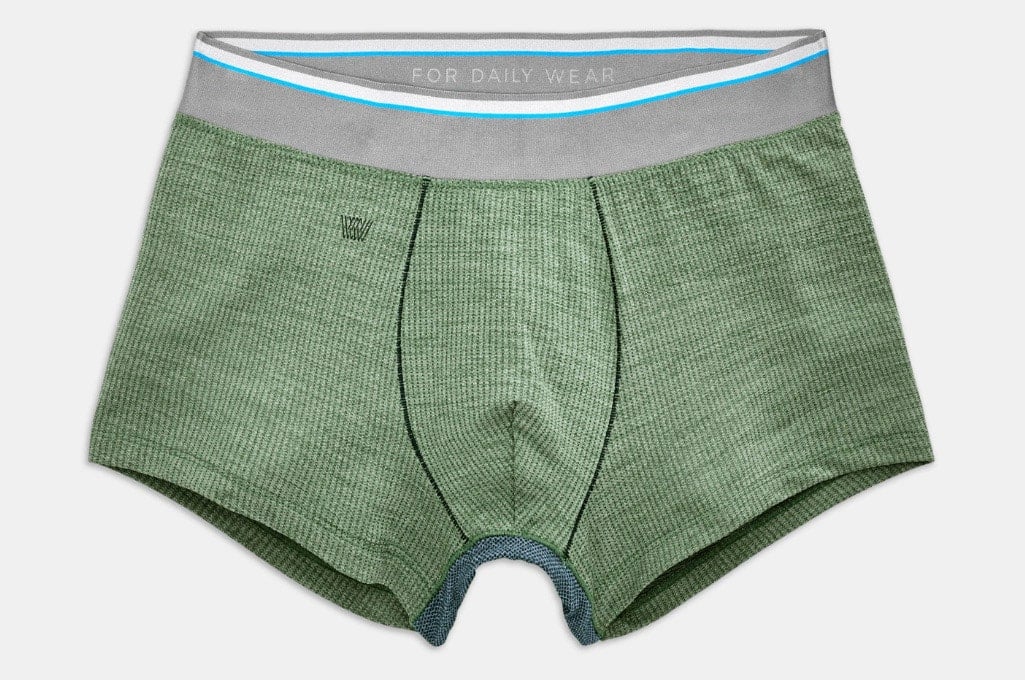 Mack Weldon
If you want a technical pair of the best men's underwear that doesn't actually look technical, you'd do worse than Mack Weldon — we specifically the AIRKNITx line for its savvy use of breathable, anti-microbial fabric, and you'd do worse than to pick up a pair of the brand's boxer briefs made with comfortable jersey cotton. The point is this: While you're investing in Mack Weldon's basics, you're assuredly getting a pair (or two, or three) of the best men's underwear.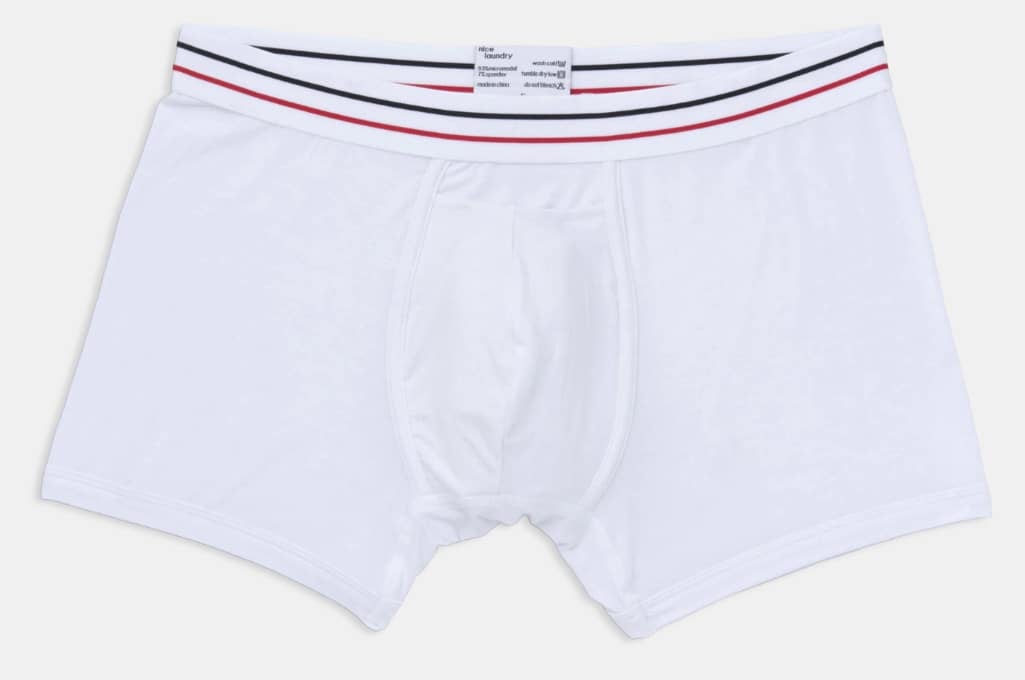 Nice Laundry
There are absolutely certain times when you want simple, subtly stylish, fairly priced underwear — in fact, it's practically a necessity when looking for dependable basics these days. That's where Nice Laundry comes into play, with a range of neutral men's basics made with quality materials — nothing too fussy, nothing overly loud, just some of the best men's underwear out there.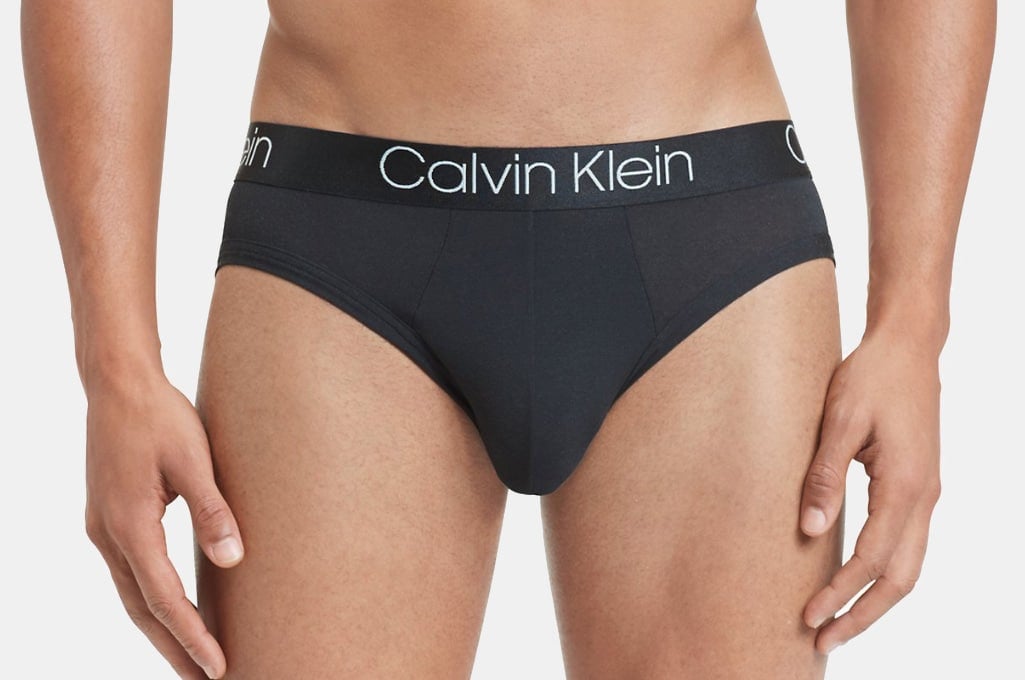 Calvin Klein
Among the best men's underwear brands, there's perhaps no brand that's got as much cultural cache in the world of undergarments as Calvin Klein — those iconic ads from the '90s come to mind). While you might not be able to spend as much time in the gym as "Marky Mark," you can still get a great pair of underwear from an iconic brand at a reasonable price when you shop Calvin Klein. Really, there's no reason not to do so — your underwear drawer needs an upgrade, after all.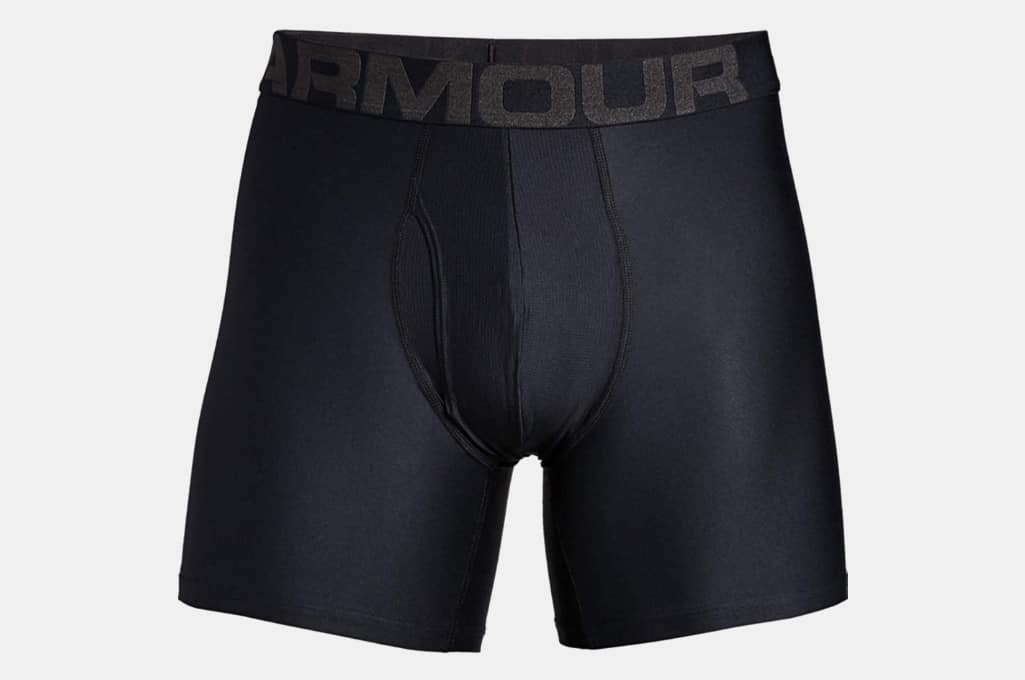 Under Armour
While Under Armour might not seem like a go-to brand at first for some of the best men's underwear, we'd urge you to change your perception of them — they're more than just workout shorts and Spandex. In fact, the Under Armour line of men's underwear is performance-driven and yet perfectly stylish, all the better for everyday wear even outside of the gym.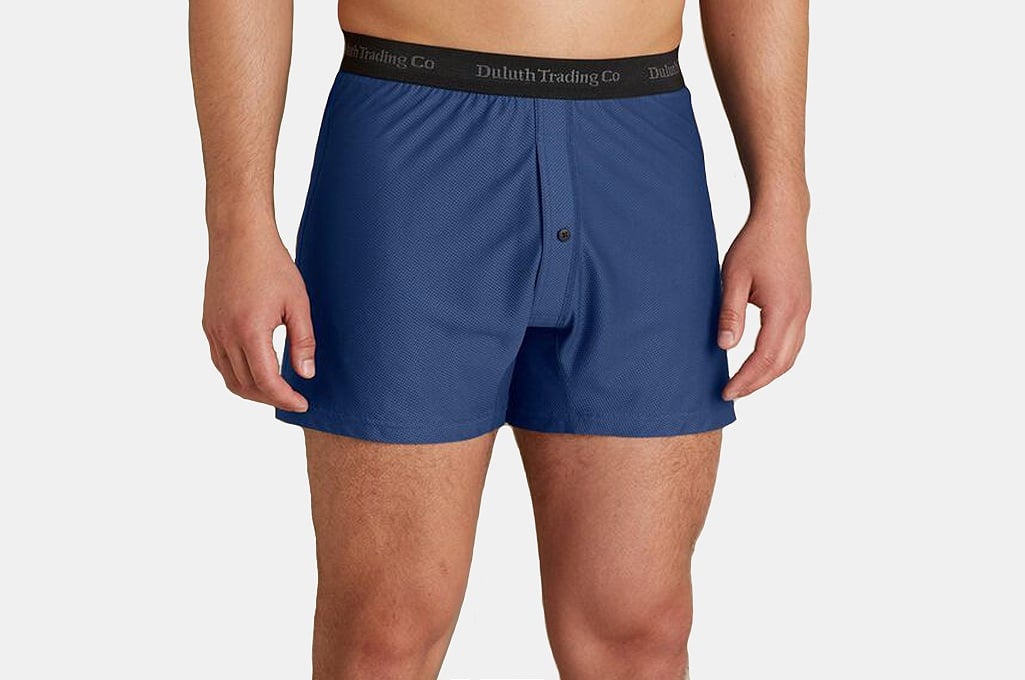 Duluth Trading Company Men's Underwear
Duluth Trading Company delivers catchy, fun ads and of course, stellar products for the guy who needs seriously tough, dependable outdoor and work gear. The same can be said for its remarkably high-performing and well-made underwear, which should serve as the perfect companion to its hard-wearing work pants and work shirts. You could feasibly put together an entire work-ready outfit of extraordinarily tough gear from Duluth Trading, and that's something you shouldn't pass up.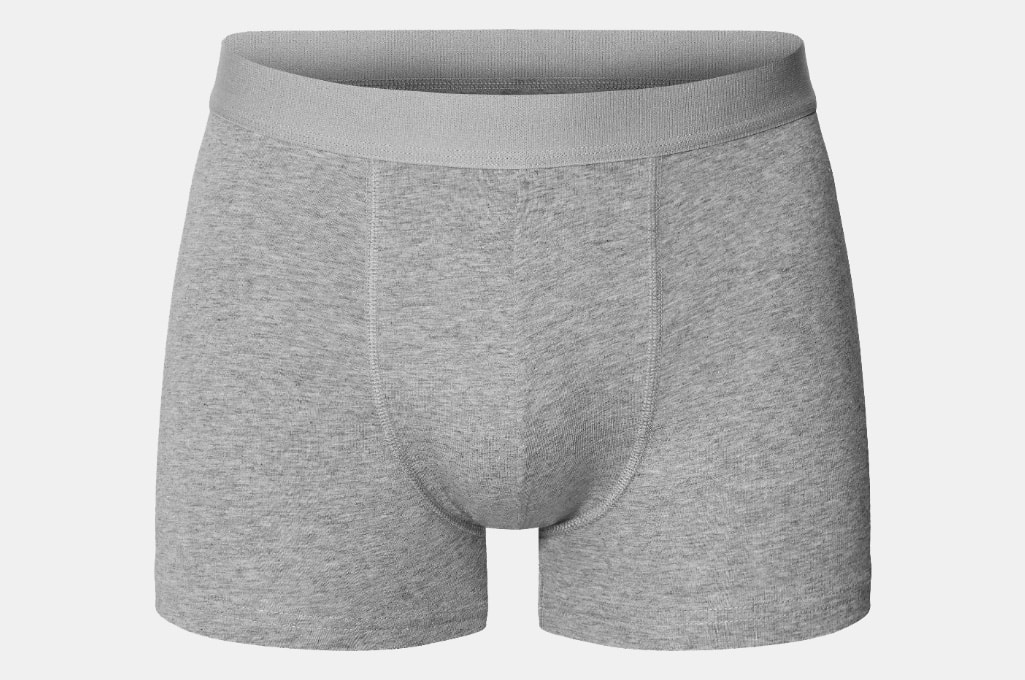 Bread & Boxers
Perhaps you're familiar with the Bread & Boxers line as sold by the fine folks at Bespoke Post (and through the brand's own site), but if not, get acquainted as soon as possible. Bread & Boxers makes the process of buying some of the best men's underwear quite simple and understated, actually — just like its stylish basics. Billed as "everyday favorites" by the brand and available at reasonable prices (under $20 for a pair of boxer briefs), these should be a new go-to.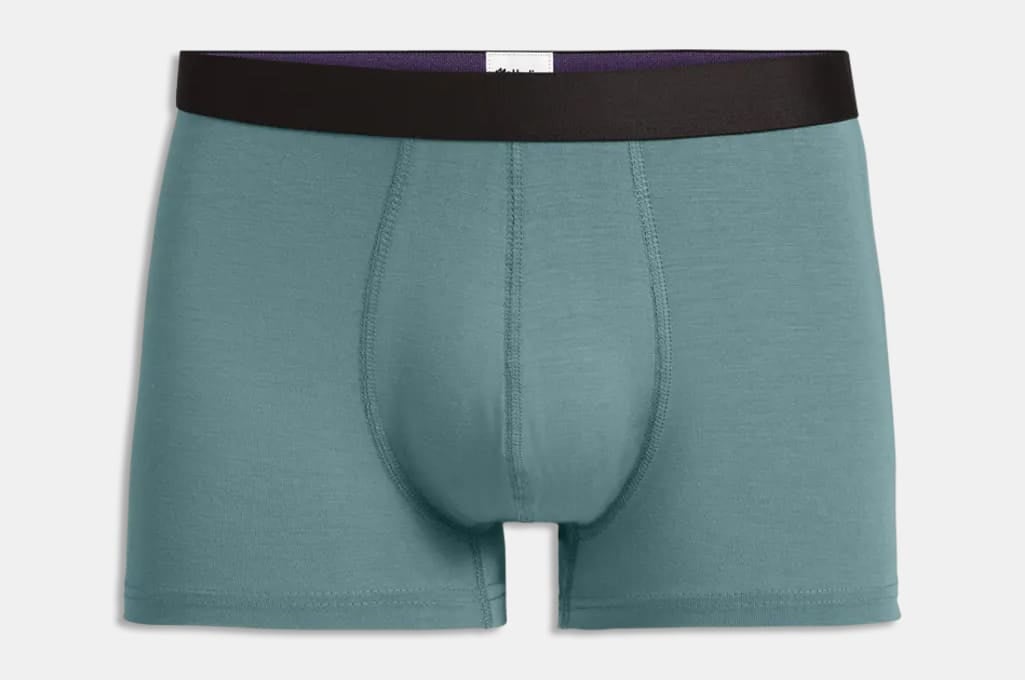 MeUndies
The basics world has undergone a digital revolution in the past few years, with plenty of companies clamoring for space in your wardrobe — including unique, multi-faceted subscription-type companies for men and women like MeUndies. With a fun membership club and exclusive prints, plus the delivery of perfectly crafted underwear right to your door — it all makes a difference — the ease of MeUndies makes them one of the best brands to buy for men's underwear.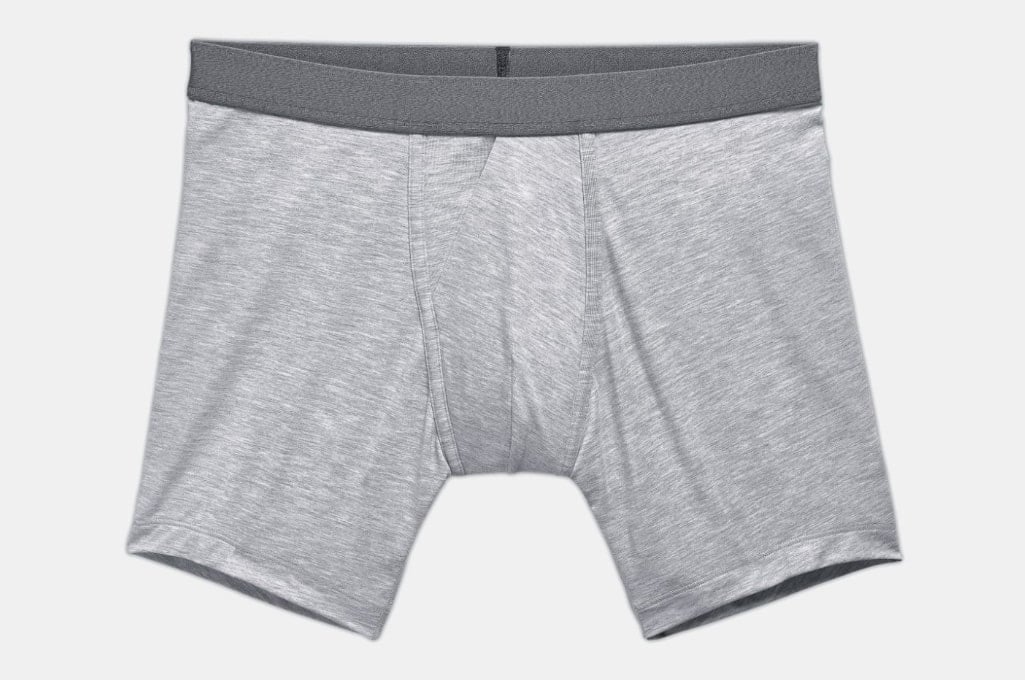 Bombas
If there's a brand that's impressed the heck out of us as far as the best men's underwear is concerned, it'd be Bombas. Men's underwear is a recent addition to the brand's line of stellar and well-reviewed basics, and let us just say this: If you love Bombas socks or Bombas T-shirts, you're going to love the brand's well-fitting, perfectly soft underwear. It's underwear for the modern man, from a basics brand that'll outfit you from head to toe.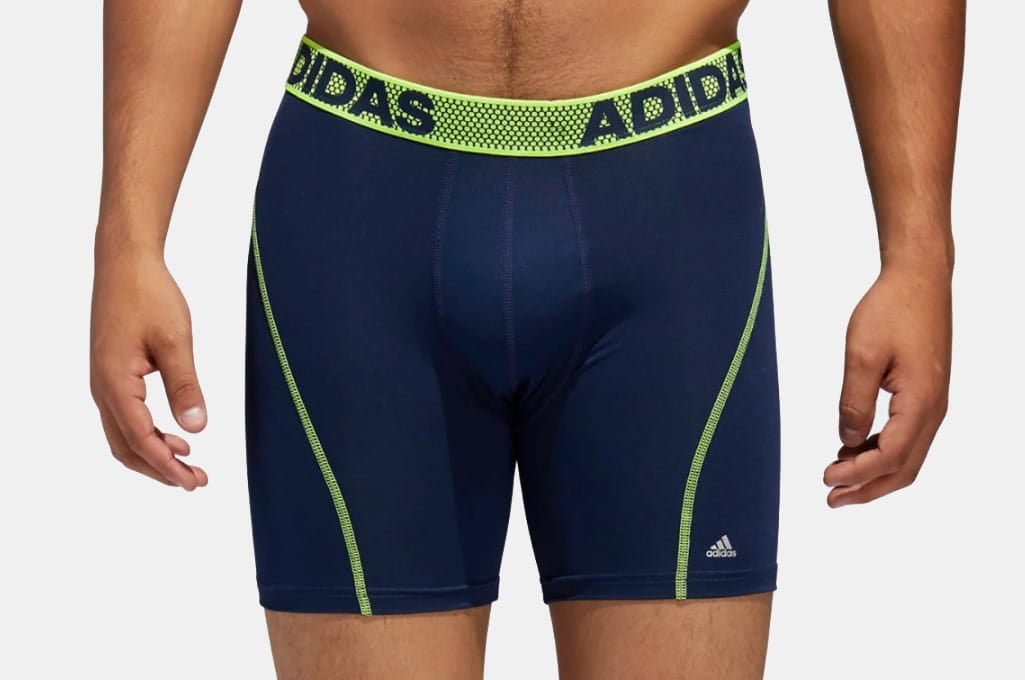 Adidas
Want underwear made with a sporty and performance-minded twist? Go for Adidas, a brand that knows plenty about outfitting guys for grueling workouts and off-grid adventures — plus, it doesn't hurt that you can wear Adidas underwear on the daily in regular times, too. It's all the moisture-wicking performance and high-quality construction you need, and at agreeable prices as far as the best men's underwear is concerned.
CDLP
The days of substandard fabric in underwear should be long gone, so why not put as much care and attention into your basics drawer as you do with the rest of your wardrobe? CDLP makes underwear for men with silky softness and ultra-smooth fabrication top of mind, ensuring you get an extraordinary fit and prime durability. They also offer a range of styles for every guy, including classic options like boxer briefs. Classic, crisp colors and handy bundle options set this brand apart, too.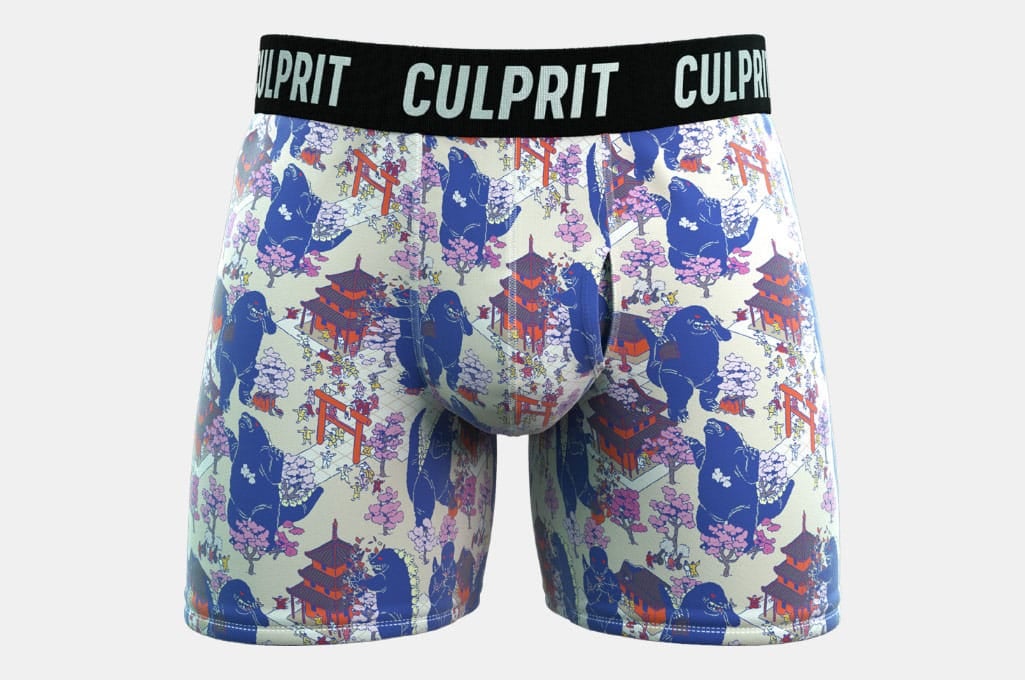 Culprit Underwear
Culprit Underwear specializes in the kind of bold, no-nonsense underwear that you should be glad to add to your rotation. What do we mean when we say bold? Well, the brand makes its durable and precisely crafted underwear in California, a rarity among basics brands, and also offers a membership program so you never run out. And of course, they can back it up: They say they'll make the best underwear you've worn, or your money back within 100 days. We can get on board with that kind of confidence.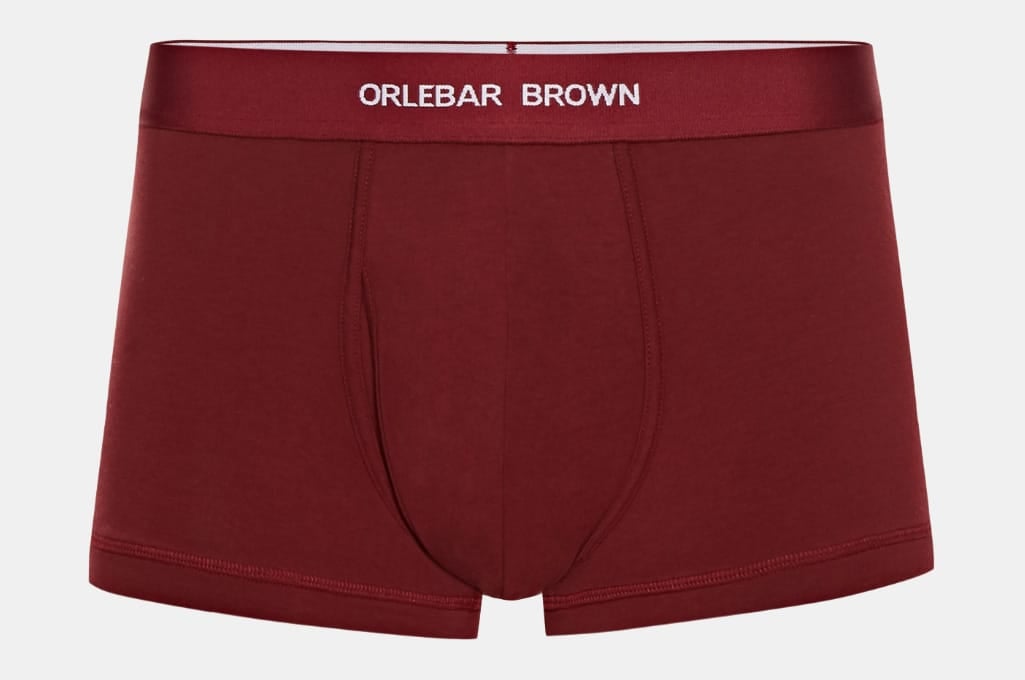 Orlebar Brown
You perhaps know Orlebar Brown as the swimwear outfitter for James Bond, not to mention stylish guys everywhere, and it should come as no surprise that the brand makes more than just getaway gear. They also make the sort of everyday pieces you can rely on, like ultra high-quality men's underwear that'll wonder how you ever wore any other brand. Now, underwear from Orlebar Brown (or OB, for short) doesn't come cheap, but it's worth upgrading your basics drawer in a hurry.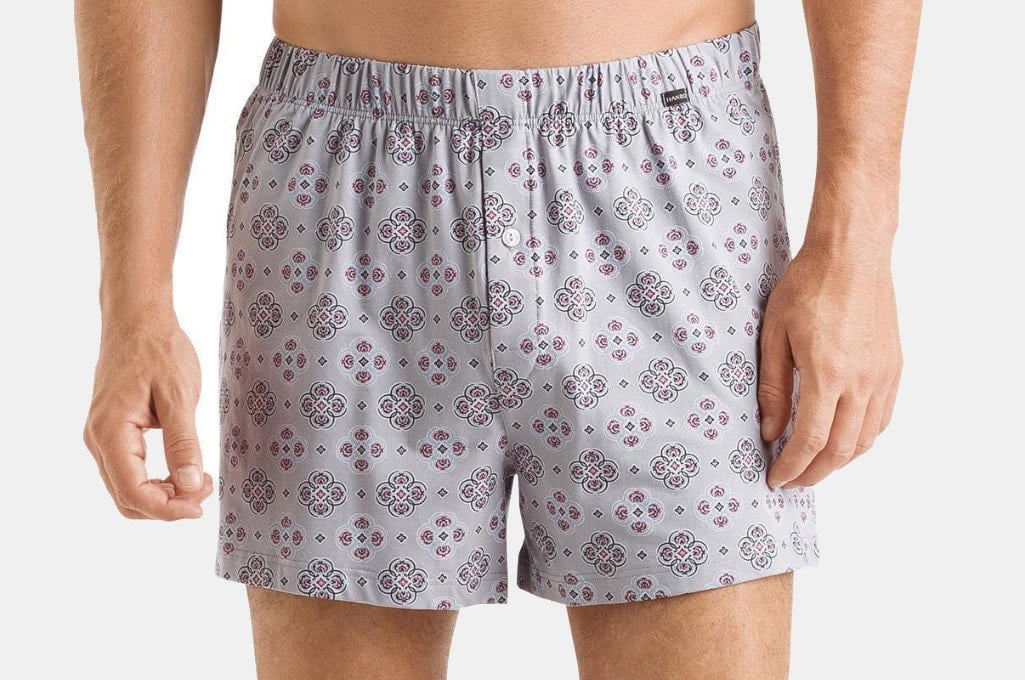 Hanro
The world of men's underwear and sleep basics isn't quite as simple these days as picking out a package of boxer briefs from your big-box store as you get ready to check out, and that's a great thing indeed. Just look at Hanro, which uses the same sort of premium fabrics you might find in luxury T-shirts. The result is a wide range of men's underwear styles to suit every preference and silhouette. Once you try Hanro, you might never go back to your old underwear. In fact, we guarantee you won't.
Disclosure: Clicking on these links and making a purchase may earn us a small referral fee, at no extra cost to you. Learn more here.
freestar.config.enabled_slots.push({ placementName: "gearmoose_leaderboard_btf", slotId: "gearmoose_leaderboard_btf" });