The 20 Best Winter Hats For Men
You can sometimes see it on the horizon or feel it in the air — the impending arrival of winter, and with it, the need to bundle up with nothing but the best men's gear from head to toe. That's especially critical no matter what type of guy you are: Maybe you've got a brief-but-blustery commute to brave, maybe you're on your feet outdoors all day, maybe you've taken a liking to winter exploration in your favorite park or on the slopes — followed by a round of hearty winter beers. Whatever the case might be, we think you'll appreciate one (or certainly, more than one) of these winter hats and beanies for your winter gear rotation.
The best winter hats offer uncompromising quality and crucial warmth — none of these picks are flimsy, cheap or garden-variety winter hats. The best winter hats deliver on multiple fronts, from style points to durability, quality and tough-as-nails construction. Yet, as one would expect, there's also an element of comfort and versatility to these hats, from a classic beanie cap to a waterfront-inspired watch cap and beyond. You'll see brands you recognize on this list — including plenty of brands who excel at outfitting you for the rest of winter — and you might find some new favorites, too.
The best thing you can do would be to pick up a rugged, classic winter hat that suits your lifestyle (be it hours on a subzero job site or relaxing lakeside winter strolls — or both). The great thing is, there's practically a one for everyone on this list.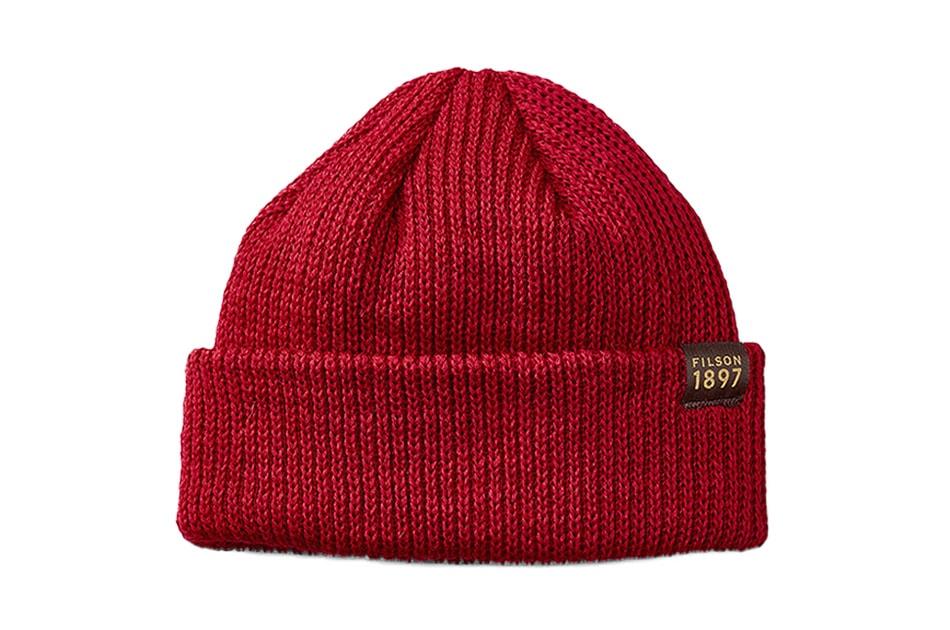 Filson Watch Cap Beanie
There's something to be said for consistently turning toward a brand that offers nothing but the best of the best across the board — and as you know, from flannel shirts to tough chore pants, that brand is indeed Filson. The Watch Cap Beanie is a worthy entry on our list and is every bit as reliable as you'd expect from this legendary company.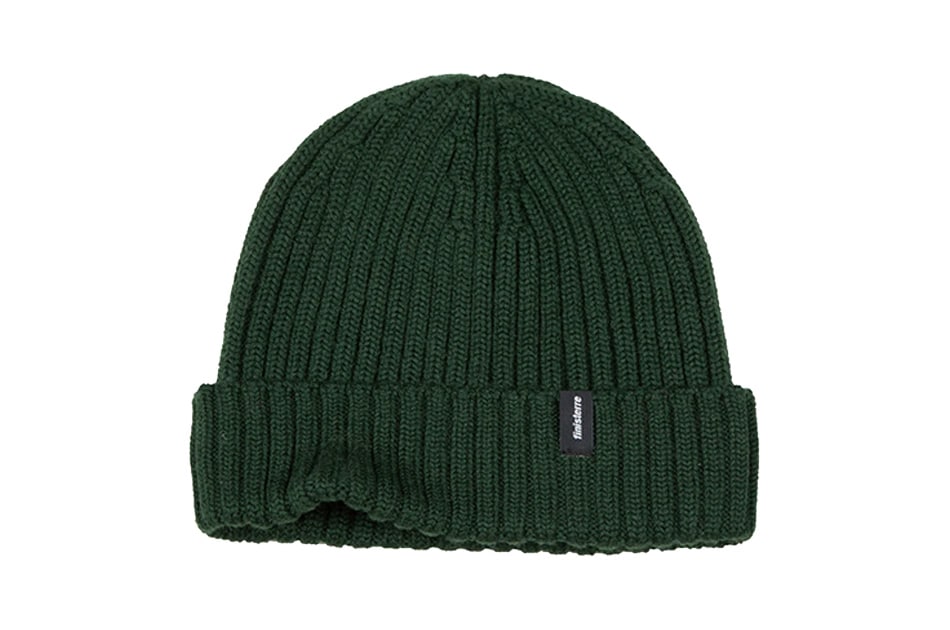 Finisterre Fisherman Beanie
If there's one brand on this list of the best men's winter hats that's uniquely suited for the challenge, it might just be Finisterre — the brand's roots as a surf-inspired company founded across the Atlantic shine through in terms of unique pieces like the Finisterre Fisherman Beanie, a rugged winter hat well-made for blustery Nor'Easter storms and cold temperatures inland, too.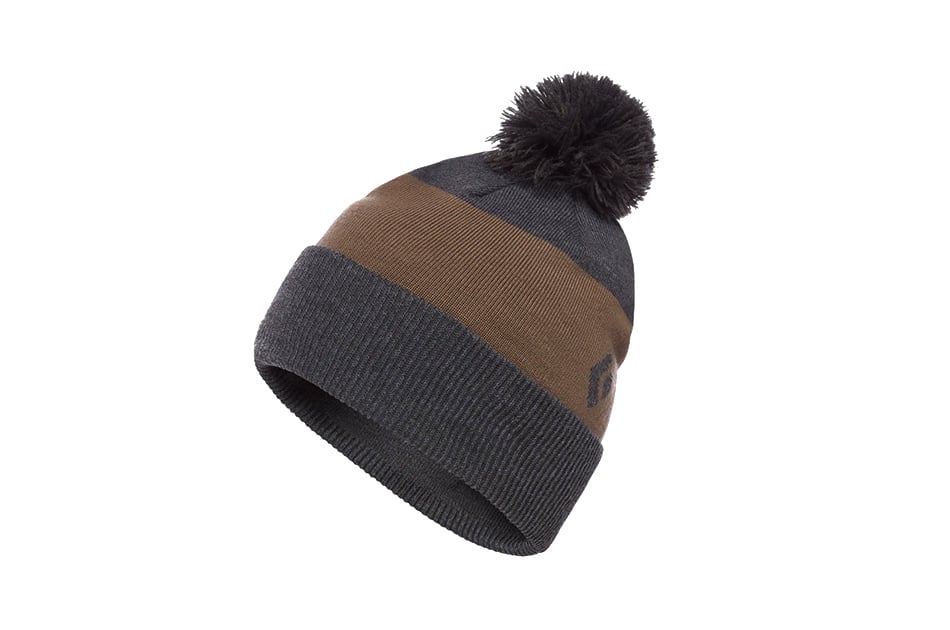 Black Diamond Pom Beanie
While your typical pom beanie might conjure up images to teh sort of winter hats you wore as a kid, there's a critical difference here — the winter hat you wore years ago wasn't made by Black Diamond, and it likely wasn't geared to withstand chilly temperatures on the slopes and beyond. Use this chance to stock up on other Huckberry favorites, then get ready to fly down the mountain.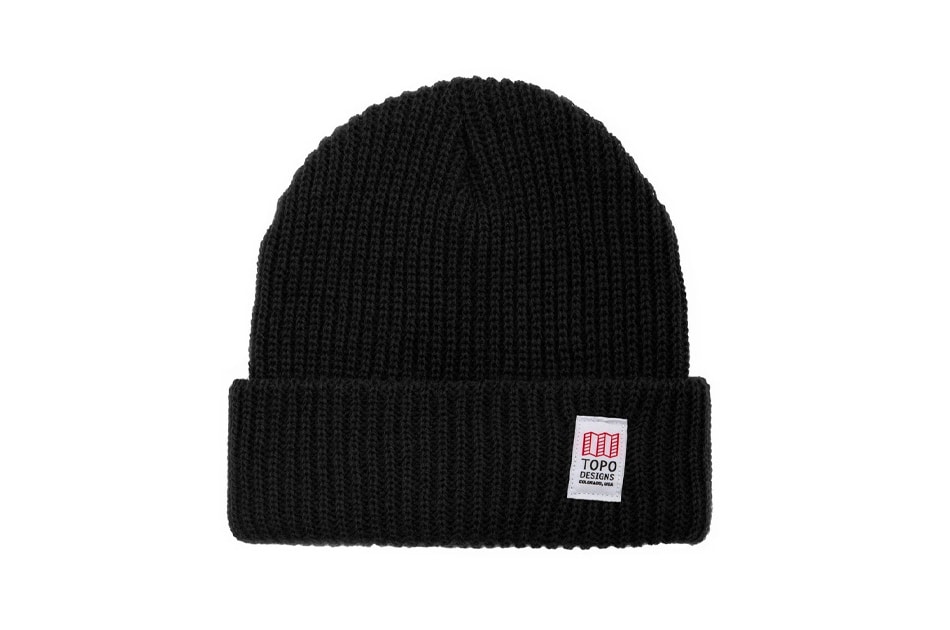 Topo Designs Watch Cap
We seriously appreciate the field-ready nature of every piece of gear produced by Topo Designs, from its durable field shirts to its tough work pants. And now, you can add the handy and utterly functional Topo Designs Watch Cap to your rotation of Topo Designs gear, complete with a range of versatile color options and plenty of warmth — the perfect winter hat, indeed.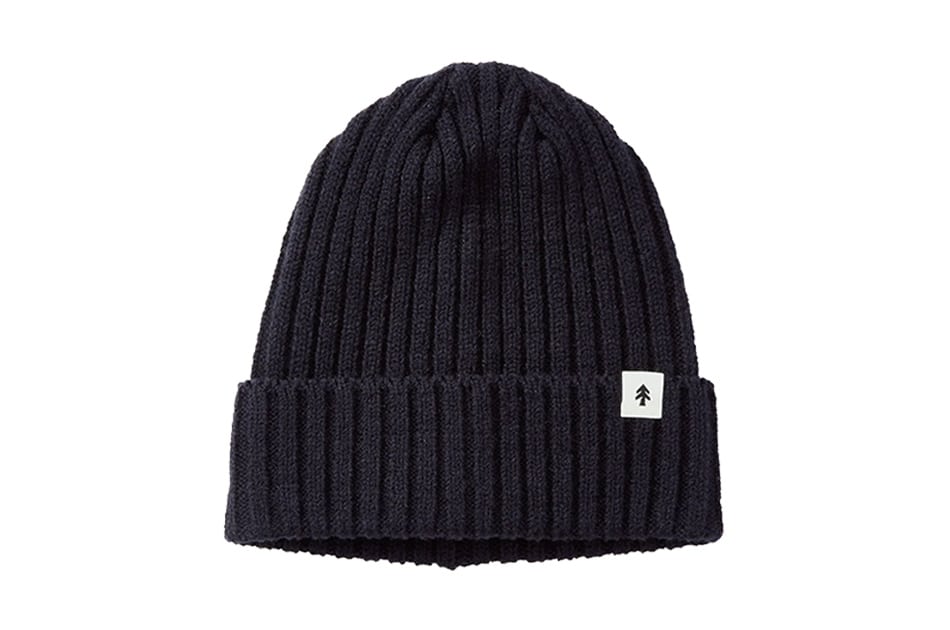 Huckberry Beanie
Just when you thought the lineup of the best winter gear at Huckberry couldn't get any better, the brand comes through with its own beanie, the perfect encapsulation of what makes Huckberry so great. This classic winter hat is affordably priced, well-suited for winter travel or outdoor excursions, and above all, quite stylish.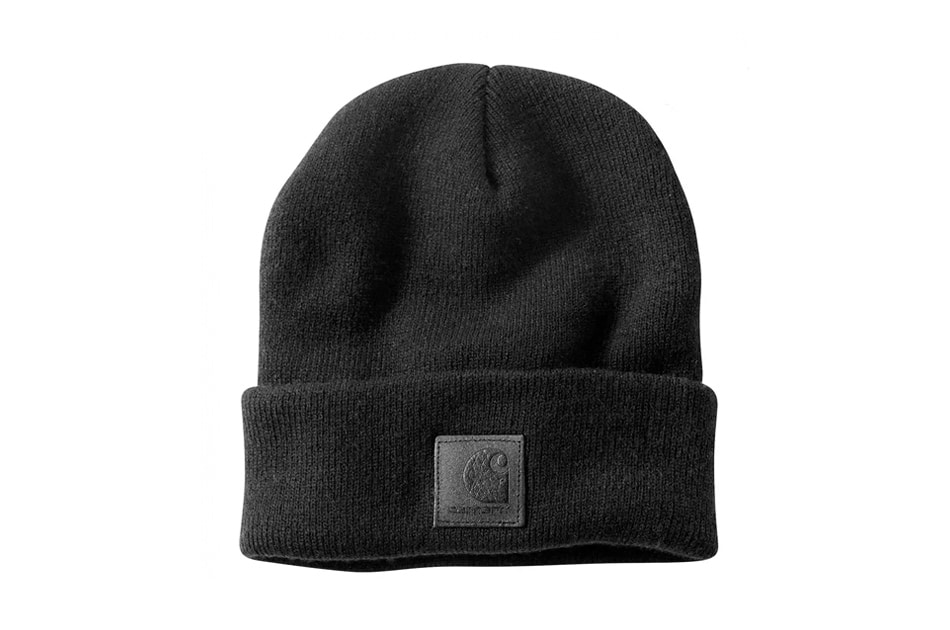 Carhartt Black Label Skull Cap
When you need to gear up for your next demanding project on a cold, early winter morning, there's probably one brand you're wearing to outfit yourself — Carhartt. Complete that approach with the Carhartt Black Label Skull Cap, a tough-as-nails cap representing an even greater step up in style and quality from the classic, incredibly reliable Carhartt line.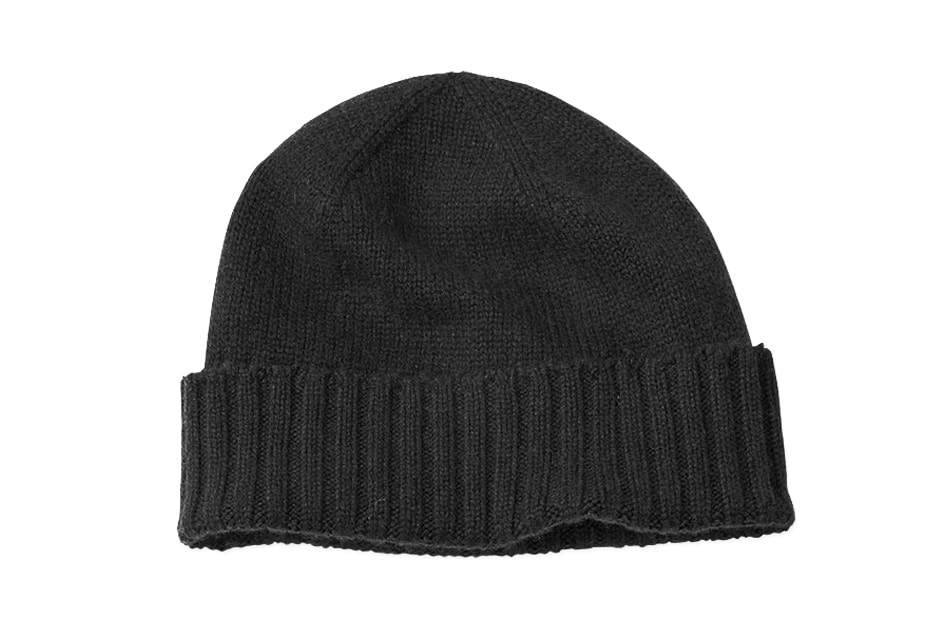 Orvis Cashmere Watch Cap
You're well-aware of the fact that Orvis makes some of the toughest, most dependable gear on Earth when it comes to getting outfitted for the field or your next hunt — it should come as no surprise that they also deliver all the accessories you need for those pursuits, too. Take the well-crafted Orvis Cashmere Watch Cap, a supremely comfortable and even luxurious watch cap to add some comfort to your next dawn excursion.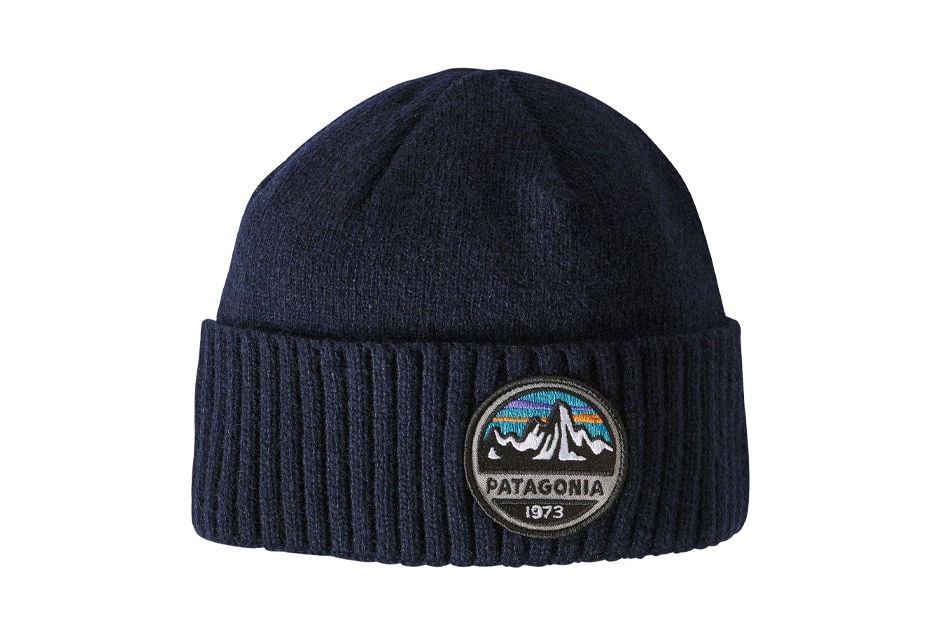 Patagonia Brodeo Beanie
The folks at Patagonia tend to put the environment first as they craft the bes men's gear (to say the least), and classic pieces like the Brodeo Beanie reflect this approach quite nicely. When it comes time to layer up for winter, a Patagonia puffer jacket is always a wise move, as is this minimal-yet-stylish, functional beanie cap — all those qualities make it an affordable option when it comes to the best men's winter hats.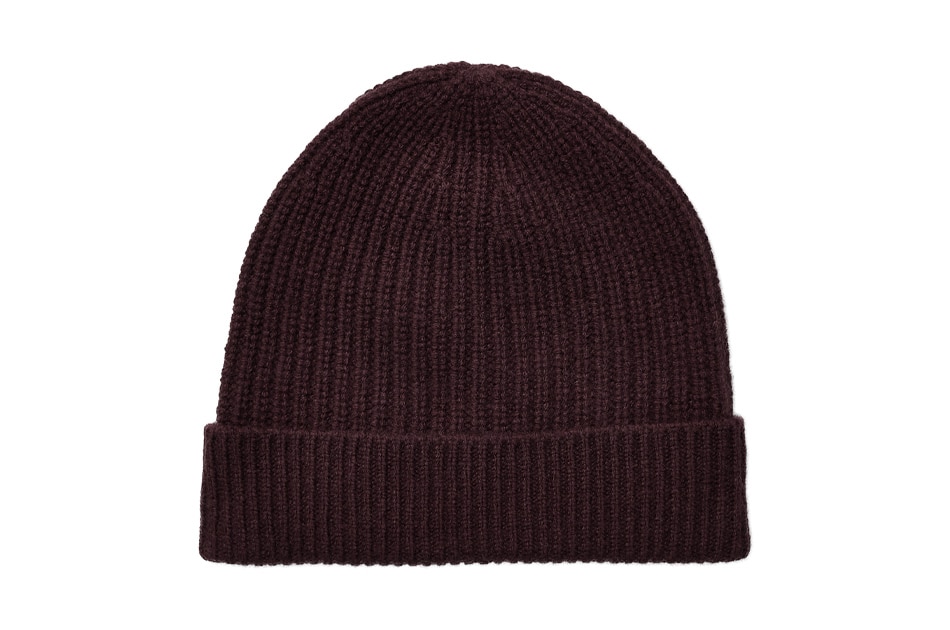 Club Monaco Kensington Cashmere Beanie
Club Monaco has a knack for making super-refined menswear, from topcoats to suiting to henleys that manage to feel luxurious and essential for your winter wardrobe. That being said, it would appear they've taken that same approach to crafting one of the best men's winter hats, a suitably sharp option when you want to add some extra luxury to your outfit on a cold evening out on the town. Add in a camel topcoat, then hit your favorite bar for an Old Fashioned.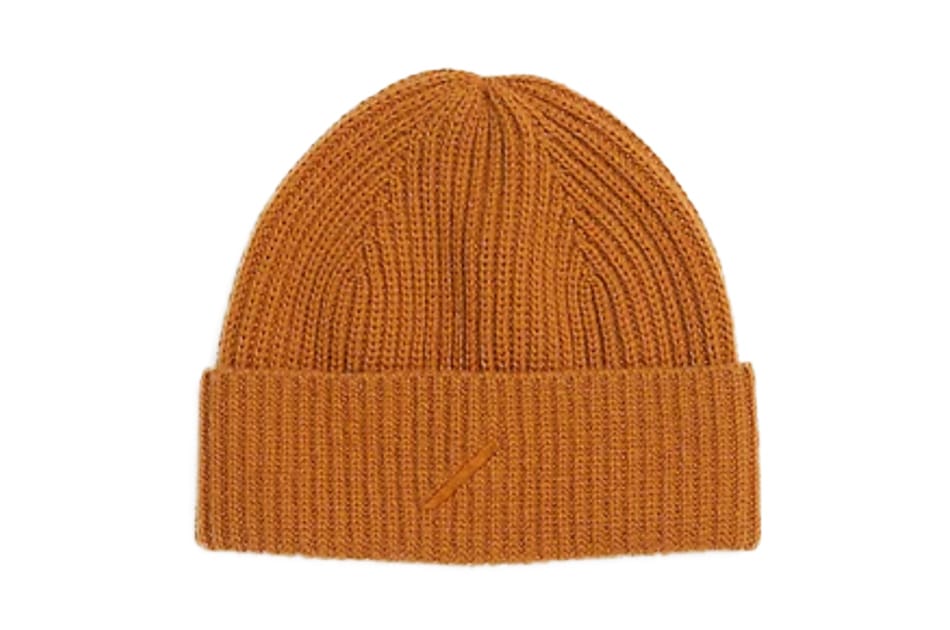 Hill City Merino Cashmere Beanie
Who said one of the best winter hats for men couldn't be uniquely luxurious and well-made? That's what Hill City thinks, at least — the brand's Merino Cashmere Beanie is as comfortable as it gets, using a performance blend of merino fabric and luxurious cashmere for incredible comfort and style. Did we mention it's super-warm — and we love the bright gold color?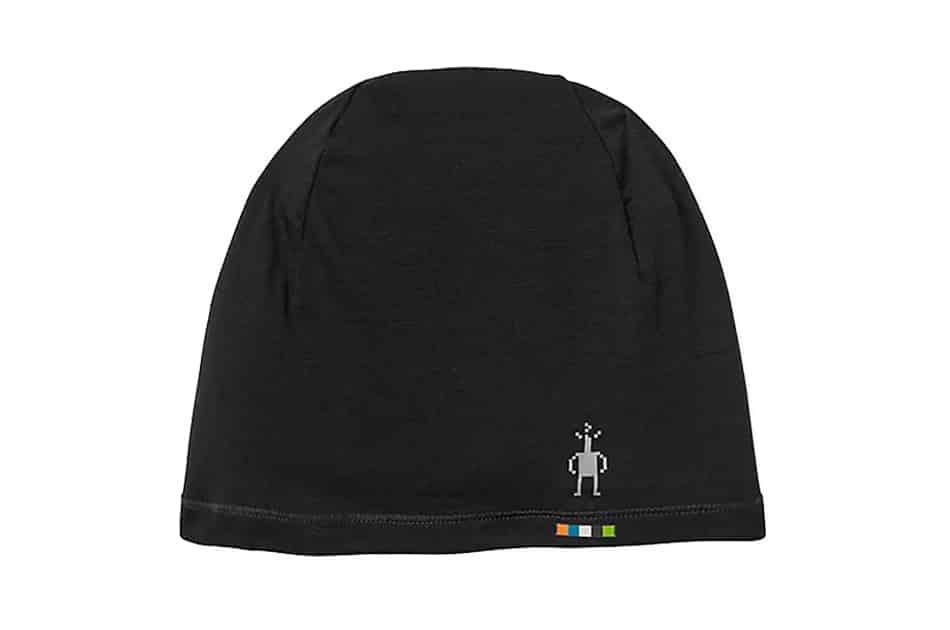 Smartwool Merino 150 Beanie
When you want a winter hat suited for running, chopping firewood or strolling along the waterfront, you're going to want the Smartwool Merino 150 Beanie. Smartwool makes some of the most innovative men's gear using some of the most innovative fabrics out there, and this merino beanie cap is no different. Choose from a range of color options at a very agreeable price.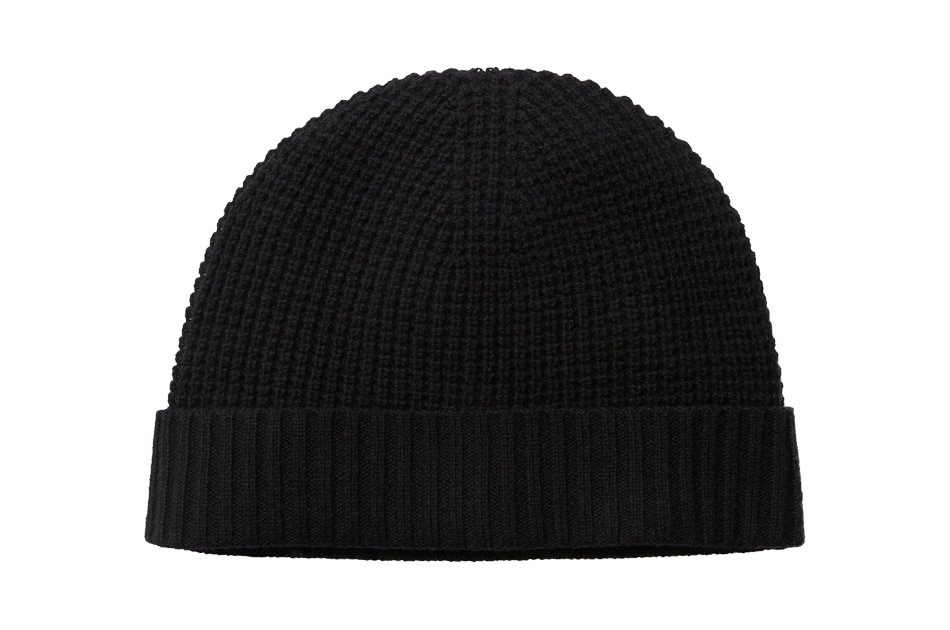 Bonobos Wool-Cashmere Hat
It's refreshing to us when a brand offers the sort of non-stop, full-service style that Bonobos offers. That is to say, the best men's gear can properly keep you warm and stylish all winter — if done right. The Bonobos Wool-Cashmere Hat is as prime an example of this approach as it gets, blending (pun intended) all the quality of legendary chinos and tailoring from Bonobos with the rugged functionality you need from a winter accessory.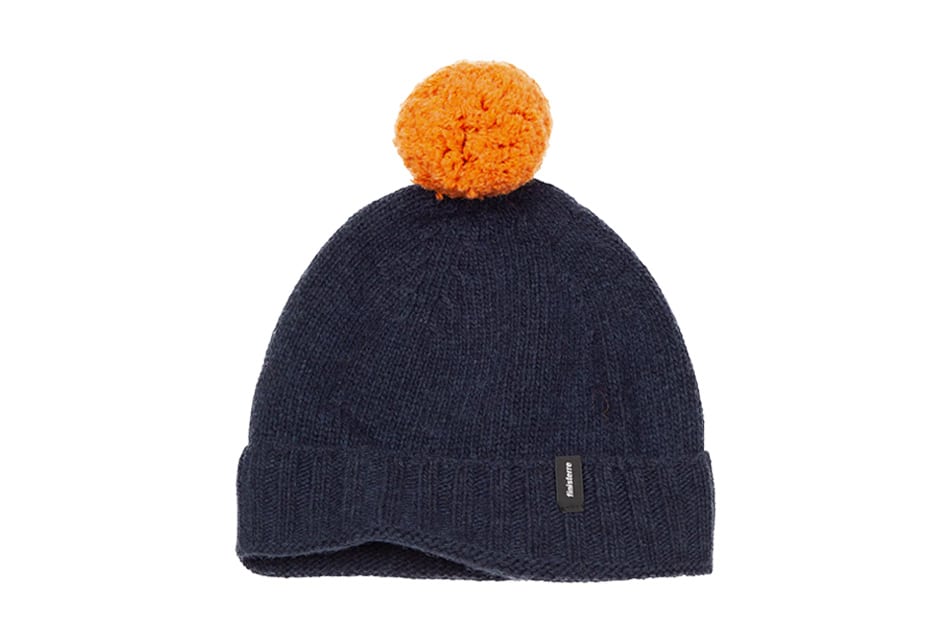 Finisterre Millook Beanie
We're back again with another handsome, rugged, utterly classic winter hat from Finisterre — the brand's coastal roots and focus on standout performance make it an easy pick if ever you're looking for a winter hat that stands up to nasty, blustery weather. The Millook Beanie is certainly worth investing in before winter really gets here in earnest — it's not too late.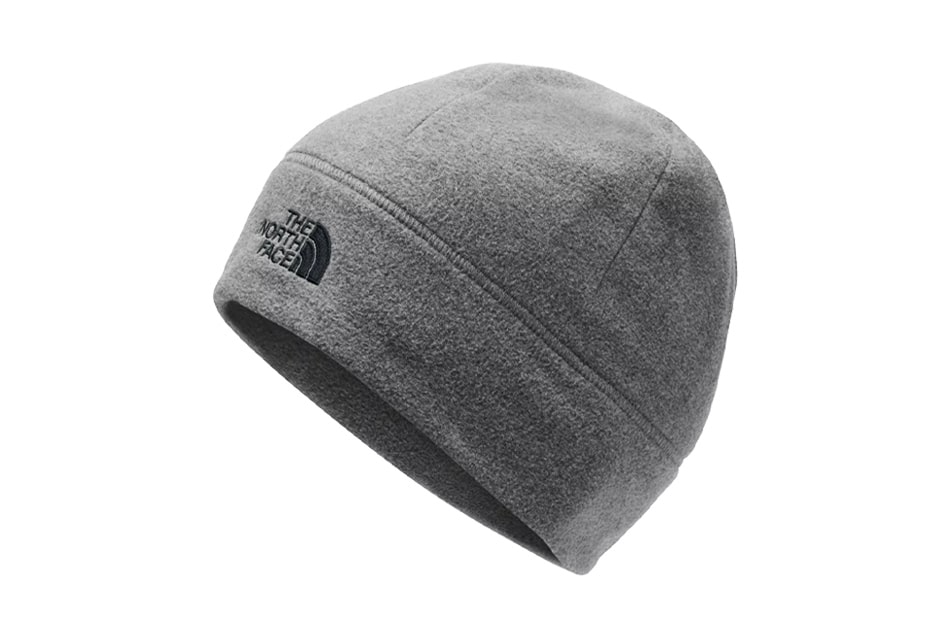 The North Face Standard Issue Beanie
The thing about gear from The North Face is that this legendary outdoor brand hardly ever makes anything that's just "up to par" or in this case, "standard." To wit: The North Face Standard Issue Beanie is dependable, well-priced, well-made and built to deliver in cold temperatures. The fact that it's reversible also gives you two beanie caps for the price of one, and that's something we applaud.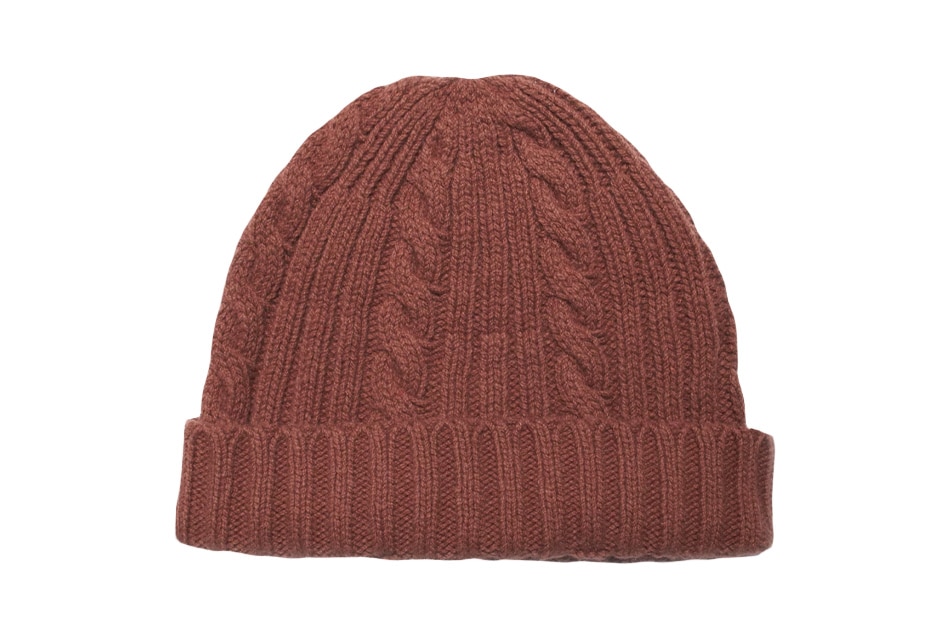 Outerknown Fisherman Beanie
When you want some of the best winter gear, the sort of gear that reliably blends sustainability and style with maximum comfort for winter, Outerknown is the brand you need to shop. If you follow this site, you're well aware of that, but if not, you've got plenty of stylish exploration and discovery ahead of you. The brand crafts pieces like its Fisherman Beanie to work perfectly alongside its famous Blanket Shirts and S.E.A. Jeans, so you can use this winter hat to cap off the perfect cold-weather ensemble.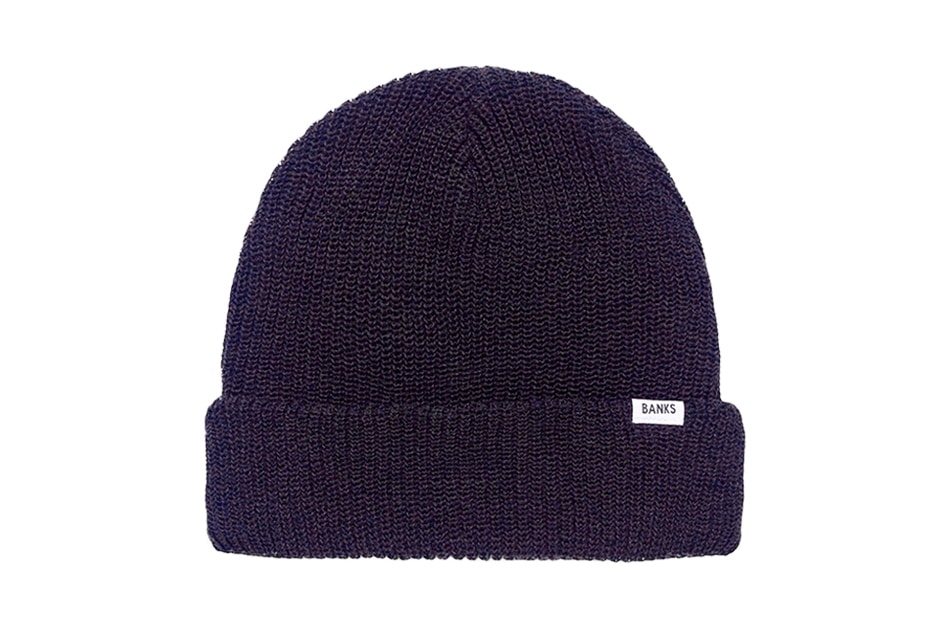 Banks Journal Primary Beanie
When you shop the stylish, perfectly curated digital pages of Bespoke Post, you can expect to find nothing but the best in terms of gear for guys — that goes for big-ticket items (new home bar essentials, anyone?) as well as the smaller cold-weather accessories. In this case, we're talking about the Banks Journal Primary Beanie, one heck of a well-priced, well-made winter hat to keep you nice and toasty.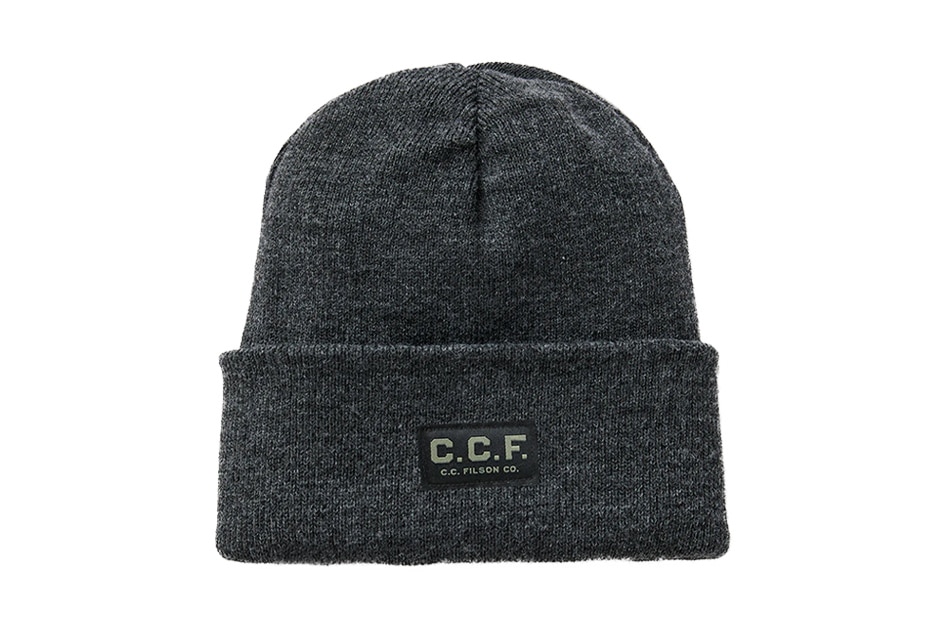 Filson C.C.F Acrylic Beanie
The Filson C.C.F. line is a recent innovation from this lauded Pacific Northwest heritage brand, one that takes workwear and makes it more modern and accessible — yet no less tough and durable. That being said, the Filson C.C.F. Acrylic Beanie is the perfect piece to get you started in terms of checking out this innovative Filson line, with a sleek black colorway and the type of top-notch performance you only get from Filson.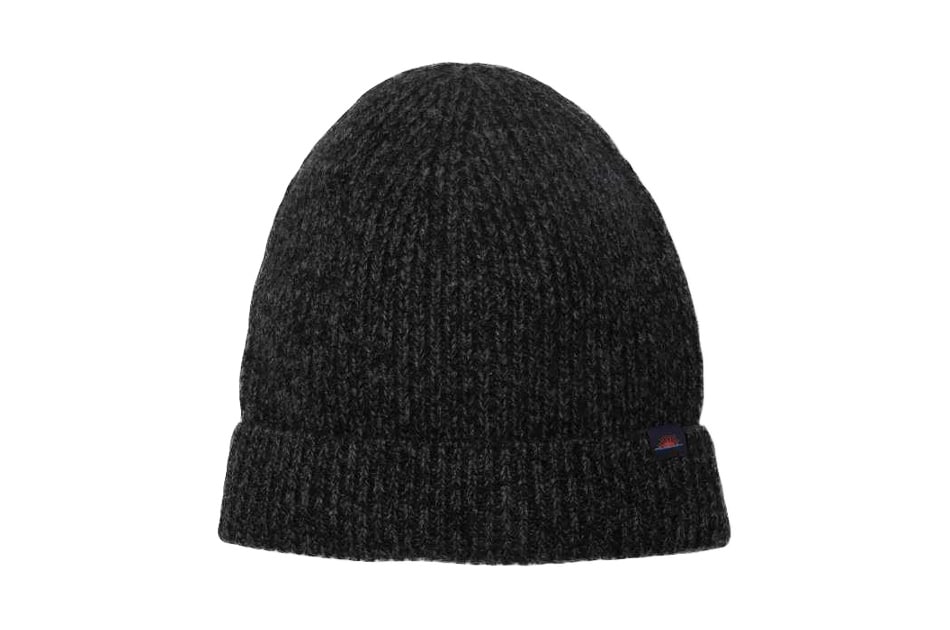 Faherty Brand Cashmere Rib Cap
If ever you've tested out a piece from Faherty Brand, you assuredly know what they're all about — premium fabrics, rugged-yet-classic designs, imminent wearability in most seasons .. the list goes on. For the ideal pairing alongside your rugged Faherty Brand flannel shirt, might we suggest the Cashmere Rib Cap, an exceptionally high-quality winter hat? It more than qualifies for a spot on our list of the best winter hats for men.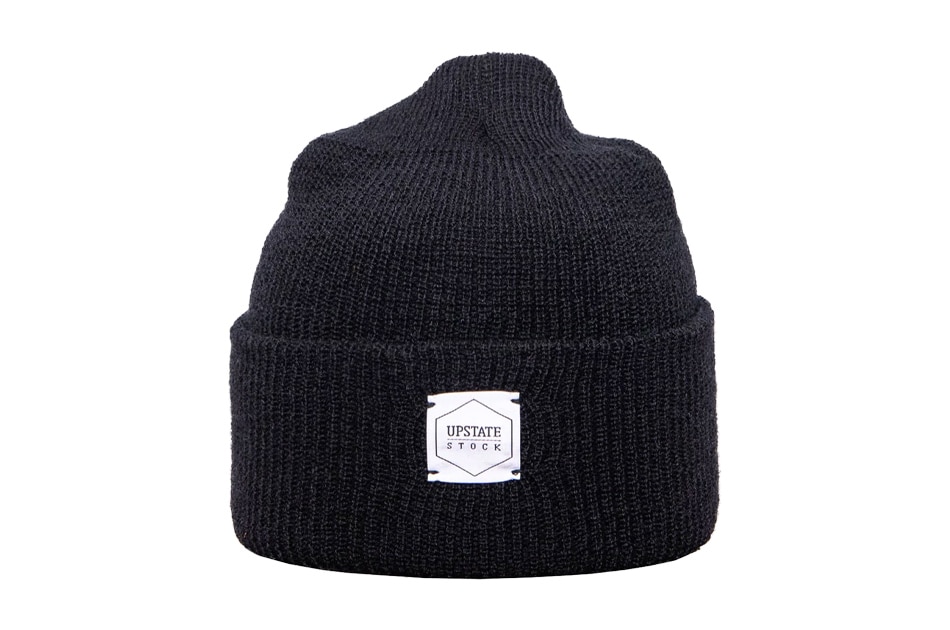 Upstate Stock Wool Watch Cap
Step into the cozy, rugged confines of Williamsburg's Upstate Stock, and you'll feel you've been transported into the space of your dreams. Rugged reclaimed wood tables carry beautifully made watch caps and winter gear, plus all the accessories for a well-curated home — but these thick, toasty watch caps are a worthy Upstate Stock staple, to say the least. Pair one up with a waxed trucker jacket and your favorite chore pants for a winter weekend … you guessed it, upstate.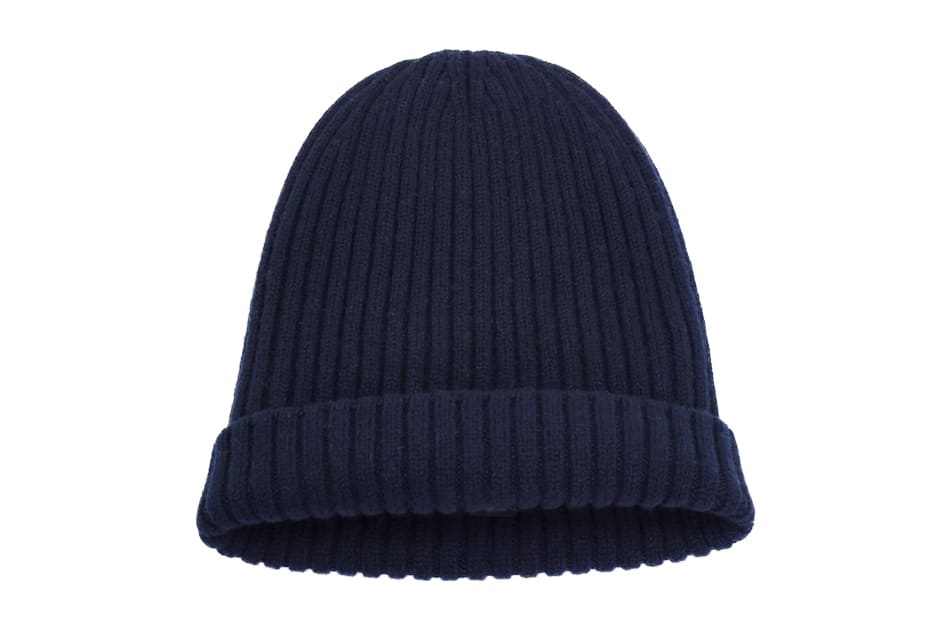 American Trench Cashmere Watch Cap
Last but surely not least, American Trench delivers yet another high-quality, made-in-the-States product with this beautiful, refined and luxurious watch cap. Crafted from the finest cashmere, it's a prime example of why you need to keep an eye out for what American Trench does next (from outerwear to socks to shirting to, yes, winter hats).
Disclosure: Clicking on these links and making a purchase may earn us a small referral fee, at no extra cost to you. Learn more here.