Best Summer T-Shirts For Men
Even when it's hot out, a T-shirt is just a T-shirt — right? Wrong. If you're into looking your best and staying cool, grabbing one of the best summer T-shirts is an absolute must.
Although simple in construction and look, the slim T-shirt is an all-American classic. It's like any great style upgrade, made better than before thanks to high-quality fabrics, modern fits, visually interesting design touches and versatile styling potential. Sure, when the mercury rises, it can be quite easy to throw in the towel and try to ditch a shirt and tie, but you can still do so in style.
Even in a regular office (and particularly if you work in a casual environment), the slim T-shirt can work wonders for any guy with paired with something dressier, like a lightweight navy blazer, khaki chinos and white sneakers. Try out that combo during your 9-to-5, and reach for one of the best summer T-shirts over and over again as it gets even hotter this season.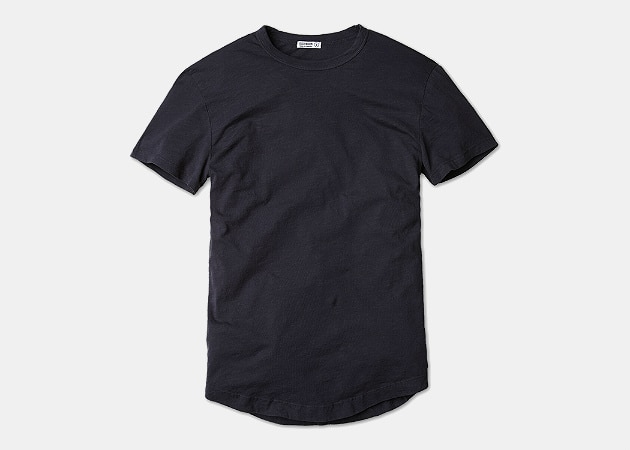 Buck Mason Midnight Crew Slub Tee
The perfect example of making a T-shirt more than just a T-shirt, Buck Mason takes a hard-working approach to its much-loved tees. They're made in America from high-quality fabrics, particularly the brand's slub tees. They come in a wide range of colors at a price that's reflective of the brand's direct-to-consumer roots — that is, very affordable for the quality. These pieces incorporate subtle texture, a slim fit and neat visual points of interest like a rounded hem. If you're going to start with an upgraded T-shirt, this is the one to wear over and over with everything from dark denim to light grey chinos. – $28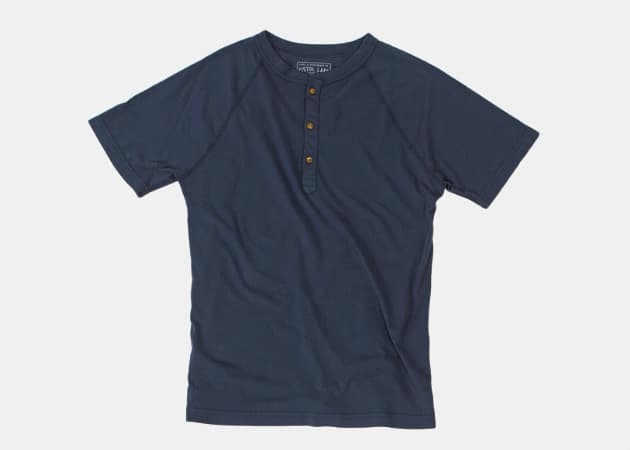 Pistol Lake Short Sleeve Henley
While a short-sleeve henley is technically not a regular T-shirt, it still fits quite well into the category when it's so well-made. A short-sleeve henley gives you all the masculine, tough style appeal that a long-sleeve henley does during the colder months, yet it strips away that excess fabric for a look that's at once comfortable and polished. The Faded Navy color of this particular piece is just as eye-catching and versatile as something more common, like grey or white, and the visually interesting placket means it works under either a blazer or on its own with khaki shorts on the weekends. – $35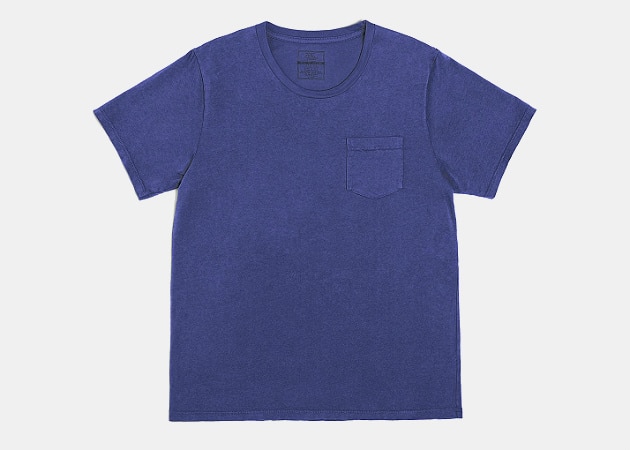 Flint and Tinder Soft Washed Pocket Crew
Flint and Tinder seems to have perfected the art of the perfect tee — that is, making one that feels out of the box like you've had it for years. That's a very good thing for those of us who love our tees, and love wearing them all kinds of ways. This soft-washed pocket crew in particular combines outstanding texture, a unique blue color and a modern fit that's not too tight but not too baggy. That means you can wear it with grey chinos and navy leather sneakers for a weekend-ready high-low style combo, or you can rock it underneath a khaki blazer during the week. – $20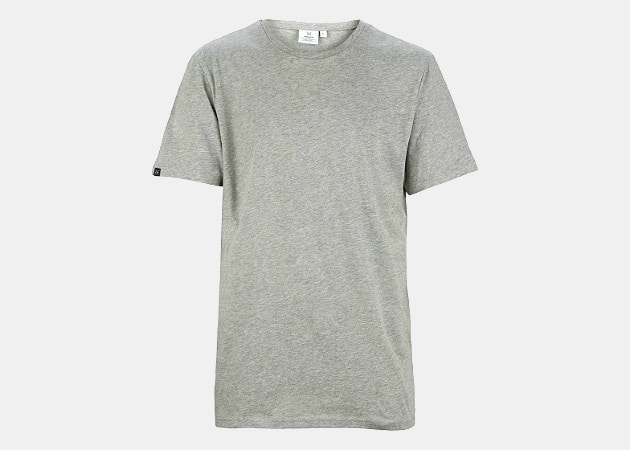 Threadsmiths Cavalier Tee
Some T-shirts look so simple their true functionality doesn't quite meet the eye at first. After all, the Cavalier Tee from Threadsmiths looks dead-simple — just a plain heather grey T-shirt. However, Threadsmiths has done what might at first seem impossible; they've taken the simple tee and turned it into a water-resistant, stain-fighting machine, packed with both form and function. It's made with nanotechnology that repels water and dirt, and the classic heather grey color is endlessly versatile, whether you pair it with a navy baseball jacket or rock it underneath a chambray shirt for sharp style that goes from day to night. – $40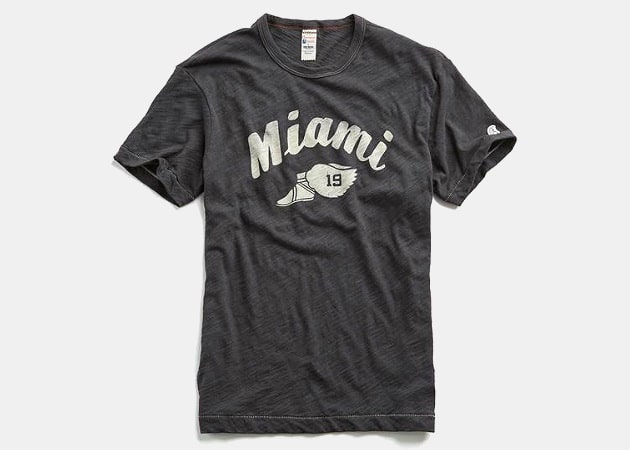 Todd Snyder x Champion Miami Capsule T-Shirt
When you're paying nearly $70 for a T-shirt, you'd better be getting something great. Thanks to Todd Snyder's ongoing collaboration with Champion, you're getting a great tee and more. The renowned American menswear designer takes basics and updates them with modern fits and retro design touches, including this graphic tee that's sporty and understated at the same time. It's Canadian-made and should fit right in underneath a rugged denim jacket for a tough weekend look, and it'll add a ton of laidback cool to a tan field jacket when spring or summer nights get breezy. For the price and quality, you'll definitely want to rock it a lot. – $68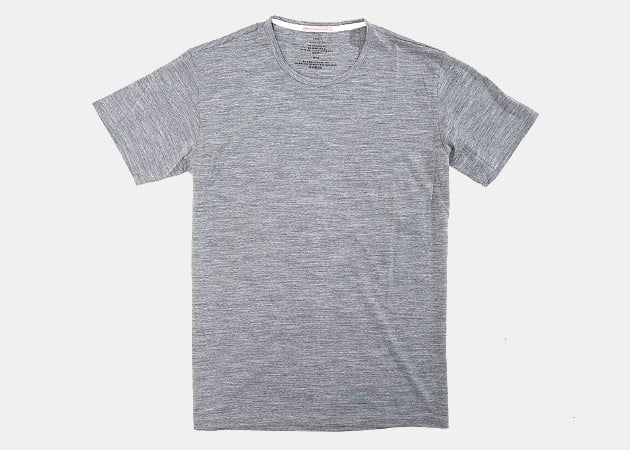 Apolis Transit Issue Merino T-Shirt in Heather
T-shirts don't always have to have lots of design touches to be remarkably well-made and high-quality. Such is the case with the Transit Issue Merino T-shirt from Apolis, made responsibly and sustainably from ridiculously high-quality fabric in Portugal. The fabric is sourced in New Zealand by an organization that monitors and aims to improve environmental performance, so you know it's worth the money. The Merino wool makes it slim, soft and easily wearable beneath a linen blazer now, or with dark denim and a cashmere cardigan when fall starts to get chilly. But, it'll surely be a T-shirt you'll want to grab over and over again, any time of year. – $68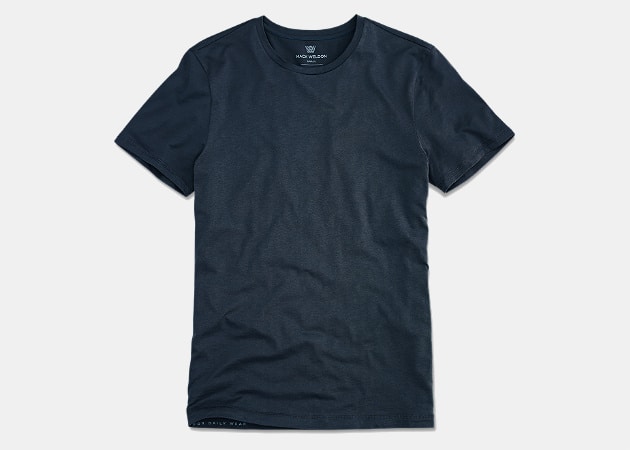 Mack Weldon Pima Crew Neck Tee
If you're lucky and know where to shop, there'll come a time when you throw on a T-shirt and can tell from the get-go that it's worth the money and time spent finding it. That's what Mack Weldon is all about, and the brand gets plenty of things right when it comes to its Pima Crewneck Tees. They're super soft thanks to the enzyme washing process, and they fit slim and modern. In fact, the look and feel is nice enough that you can rock one on its own with light wash jeans, or with a denim jacket and slim khaki chinos for a bar crawl or Sunday brunch. – $32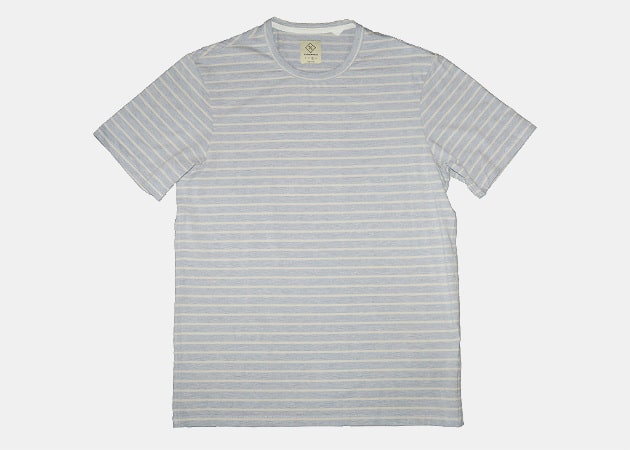 Bourbon and Blue Surfcomber Tee
Paying for quality is certainly an area that you can readily see and feel when you put on a well-made T-shirt. The folks at Bourbon and Blue know this quite well, and take the approach that simple tees can be elevated with quality fabrics and a slim fit. The Surfcomber Tee (which also comes in a red-and-white striped version) is the perfect example of this, with enough versatility to fit right in alongside navy linen trousers and enough of a casual air to go with trim khaki shorts. The tri-blend fabric helps with the clean look and lightweight feel, too. – $55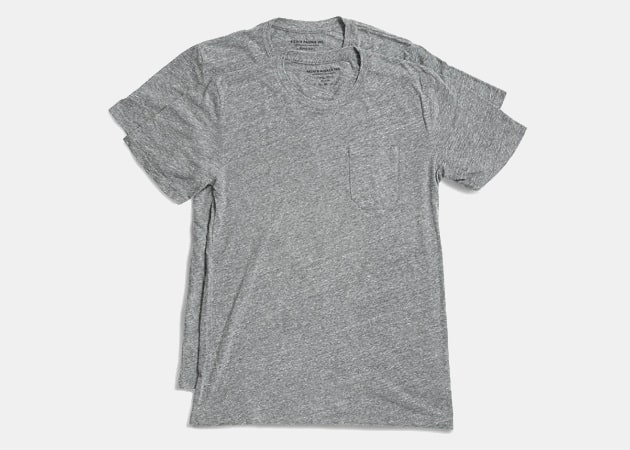 Richer Poorer The Tee Shirt
For being a company that started out making socks and shifted into other essential basics, Richer Poorer sure has it down pat when it comes to making great T-shirts. The company's pocket tees get plenty of things right, from the slim fit to the color options to the fact that you can grab them in a handy pack of two for all kinds of layering. It's an organic cotton blend for a soft fit and excellent feel, and the fact that these tees are garment-dyed makes them all the better in terms of quality. Grab as many packs as you can, because they could become a new go-to T-shirt. – $54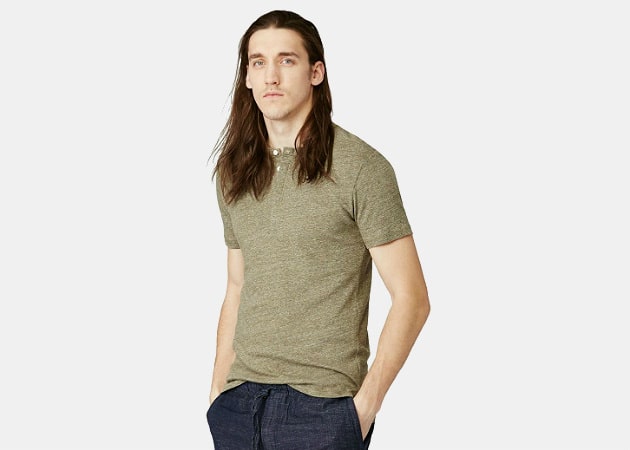 Frank & Oak Linen-Blend Henley T-Shirt in Military Heather
From time to time, merging two styles just works out well, especially when it comes to T-shirts. When you can do that for under $40, it's an even better deal. In this instance, taking a lightweight linen blend and constructing a sporty-looking henley tee just works. Visually interesting touches like the extended back and covered button placket lend it an air of modern cool, while the light fabric should work well whether you wear it on its own for a trip to the beach, or rock it beneath a lightweight grey blazer on a casual Friday. It'll pair seamlessly with tailored navy shorts and white sneakers for a modern look. – $38
Disclosure: Clicking on these links and making a purchase may earn us a small referral fee, at no extra cost to you. Learn more here.