The 15 Best Survival Books
Unless you have prior experience as a Navy SEAL or Green Beret, or happen to be Bear Grylls himself, you'll likely need a survival book to sharpen up your survival skills. Whether it's a weather disaster such as a tornado or earthquake, or your excursion into the wilderness has taken a turn for the worse, having the knowledge learned from a select few survival books, coupled with plenty of practice and preparedness on your part just might save your life.
Remember, a fixed blade knife, and a fire starter are worth their weight in gold in a survival situation, but, like other survival tools, are worthless if you don't know how to use them.


A Quick Note On Survival Books
You'll notice the lack of zombie survival books on this list, and for good, probably obvious reasons. An actual zombie attack is most likely to never occur. Even if it somehow did, the obvious way to survive would be to acquire a worthy firearm, load up on plenty of ammo, and start aiming at the walking dead. Instead, this list focuses on survival books aimed at teaching you to survive in situations that you could realistically find yourself in, such as becoming lost in the wilderness on your next camping trip or preparing for and surviving a manmade or natural disaster.
A survival book alone will not save your life. Relying solely on a book will only leave you vastly unprepared for any emergency, resulting in you becoming injured or killed. Even the best survival books do you no good unless they are studied, practiced, and put into use. So without further ado, here are the 15 best survival books on the shelf today.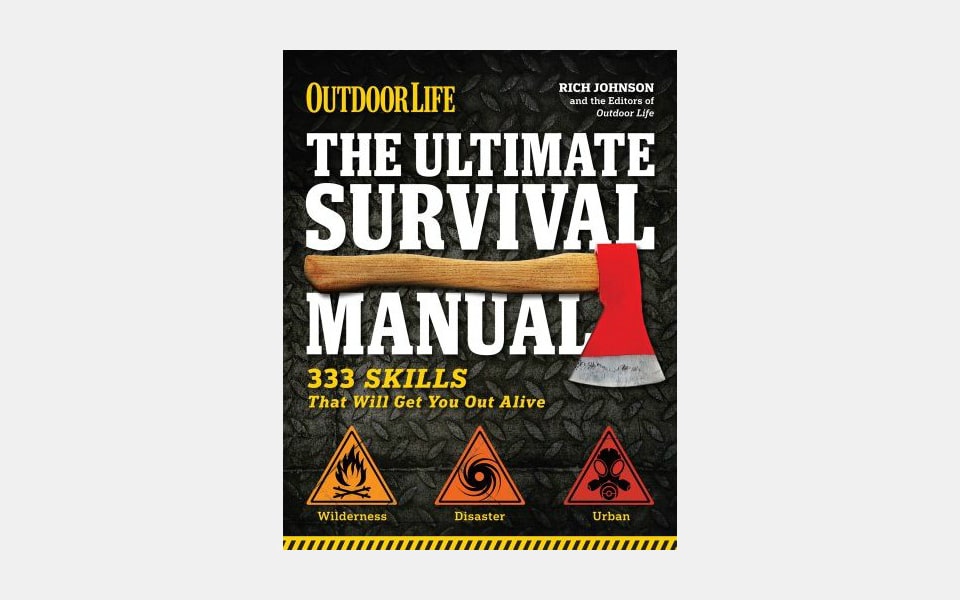 The Ultimate Survival Manual
Written by a former paratrooper and US Special Forces demolition officer, Rich Johnson's The Ultimate Survival Manual ($19) features in great detail over 300 essential survival skills you will hopefully never need to use, such as how to survive a wildfire, how to successfully jump from a moving train, swimming through burning oil, how to predict the weather from plants, or how to cross a fast-moving river. Included in the survival manual are photos, illustrations, lists, and diagrams for easy reference. – $16
Disclosure: Clicking on these links and making a purchase may earn us a small referral fee, at no extra cost to you. Learn more here.