Cabin Life: Our 10 Favorite Cabin Coffee Table Books
Any real estate agent can tell you that cabins are the epitome of curb appeal—though ideally, these wooden lodges would be far from any actual man-made curb. Books on the matter often have a similar attractiveness, a table appeal if you will. At least, the ones we rounded up here do. Our 10 favorite cabin coffee table books are a mix of cool images and information, to dress up your surfaces or add more knowledge to your library.
Cabin life is that piece of rusticness that's even alluring to urban gents who couldn't tell you the difference between a wharncliffe blade and a sheepsfoot. And despite the fact this culture is rooted in several expertises (architecture, design, history), it's a welcoming, unpretentious scene. Casual fans can use these books to decorate their coffee table without fear that a true enthusiast will force them to name three cabin styles, while cabin masters can use this selection as well-bound inspiration.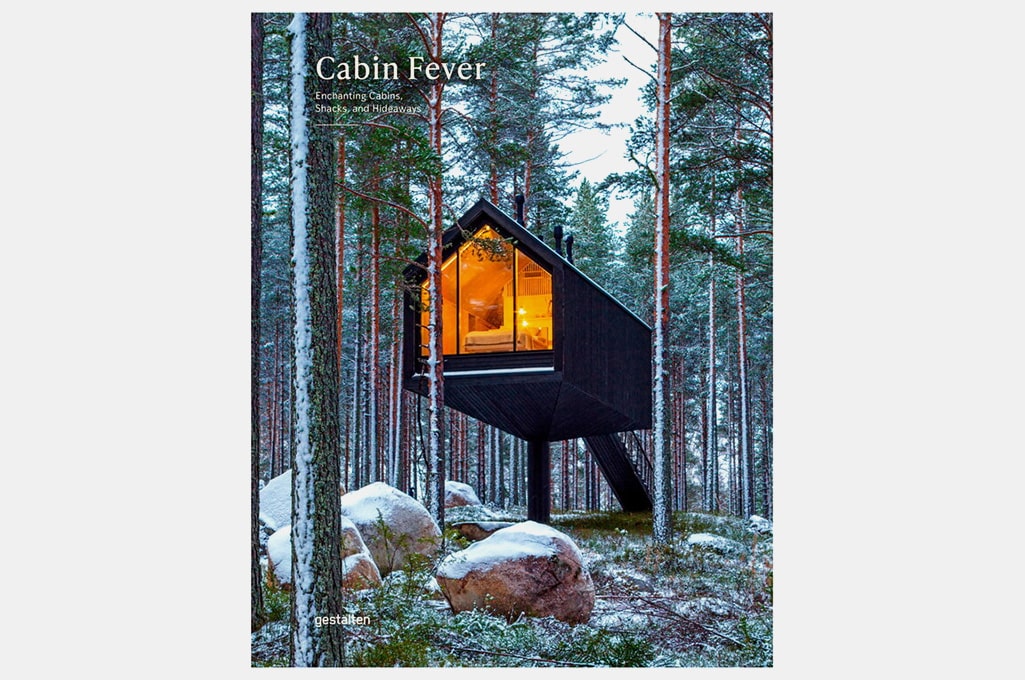 Cabin Fever: Enchanting Cabins, Shacks, and Hideaways
As Cabin Fever's composition title suggests, this hardcover explores Enchanting Cabins, Shacks, and Hideaways, focusing on the romance and fantastical qualities of houses that are in and of nature. From cowboy-esque indoor-outdoor shacks in the desert designed to make the sun and cacti feel part of the home, to literally floating fjord houses in Norway and modern polygonic structures on stilts, the brilliant imagery in this Gestalten romp look like they're straight from storybooks.
Plus, the cabins here are fascinatingly high-impact, featuring all of the modern comforts of any post-war loft in the city, making you go back and forth between dropping your jaw and scratching your head as you leaf through the pages.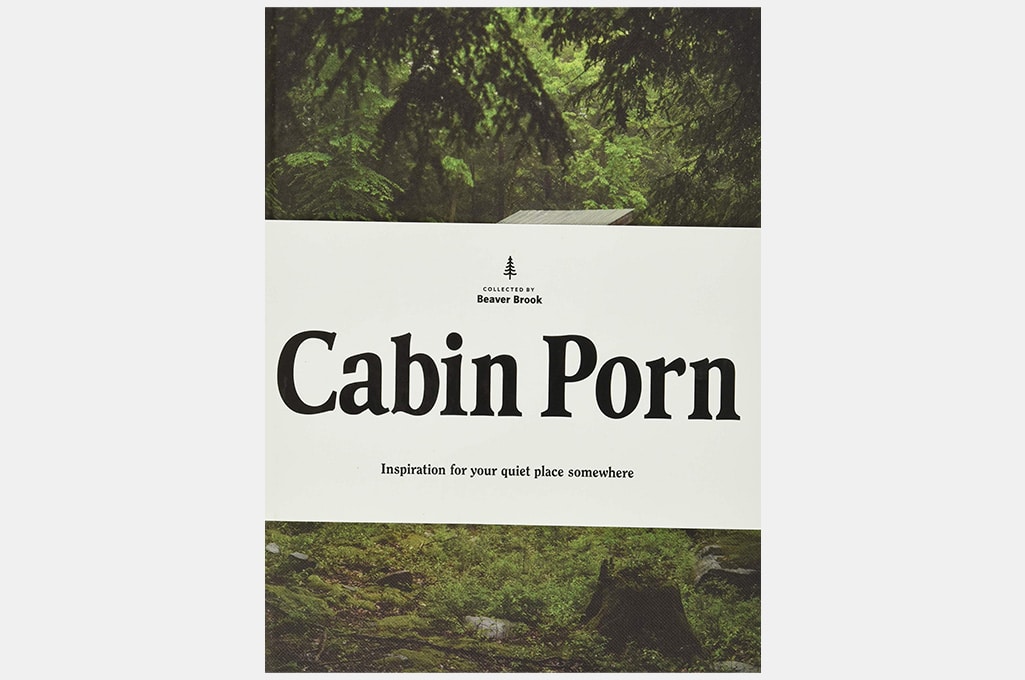 Cabin Porn: Inspiration for Your Quiet Place Somewhere
Zach Klein, co-founder of Vimeo started the Tumblr account Cabin Porn as an online scrapbook of homebuilding inspiration for him and his friends. Millions of page hits later, Cabin Porn: Inspiration for Your Quiet Place Somewhere brings idyllic architectural treasures onto physical pages where they belong. It's filled with hand-made homes from the American countryside, as well as all over the world, curated to slow you down and give you that boost of serotonin you need after a long work day, or as a start to a lazy Sunday.
The over 200 pictures come courtesy of art photographer Noah Kalina, and sport that painterly Scandinavian pastoral aesthetic, the kind that makes every house look like it's atmospherically shadowed by Norway Spruces, yet still somehow perfectly vivid.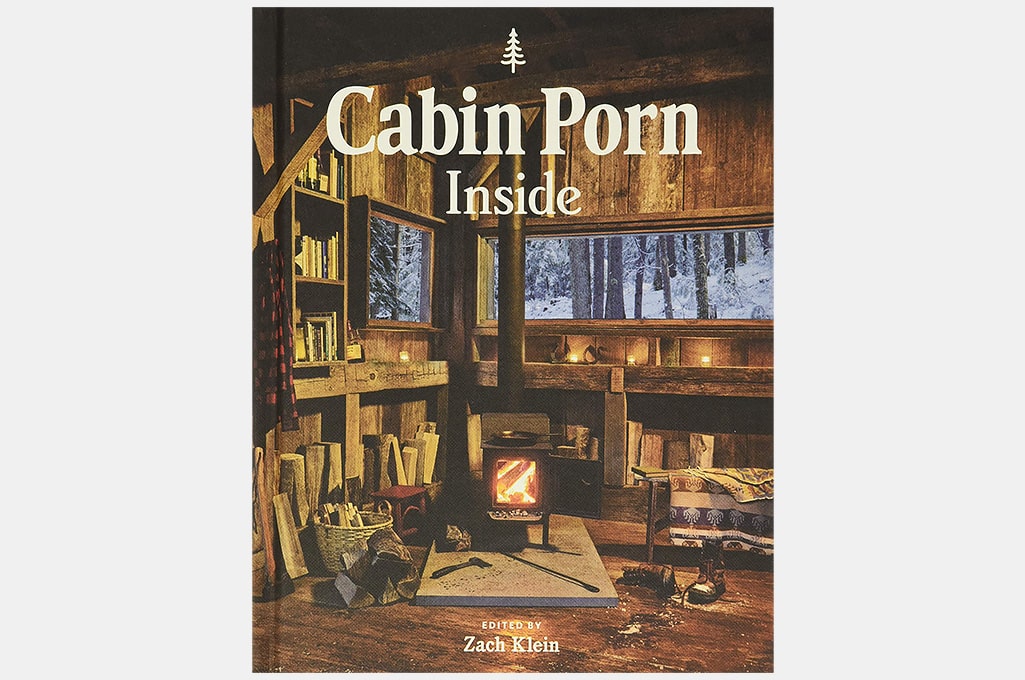 Cabin Porn: Inside
Another entry from Cabin Porn aka Zach Klein, this time focusing on unique interiors, Inside brings you past the front doors of hundreds of organically tranquil cabins. Whether you're walking into a spacious, ladder-clad lodge or an efficiently-composed cottage space where the bed is built into the ceiling, the images portray simplicity, harmony, and a true connection to its natural terrain.
For example, the exquisite Cornish cabin spread across pages four and five is equipped with an insulating green roof that's growing the same grass variety on its surface as the ground the house is built on. Warmth emanating on every page, many of the interior design practices can be used by anyone to add a touch of wellness to the physicality of your own home, in the woods or in the urban jungle.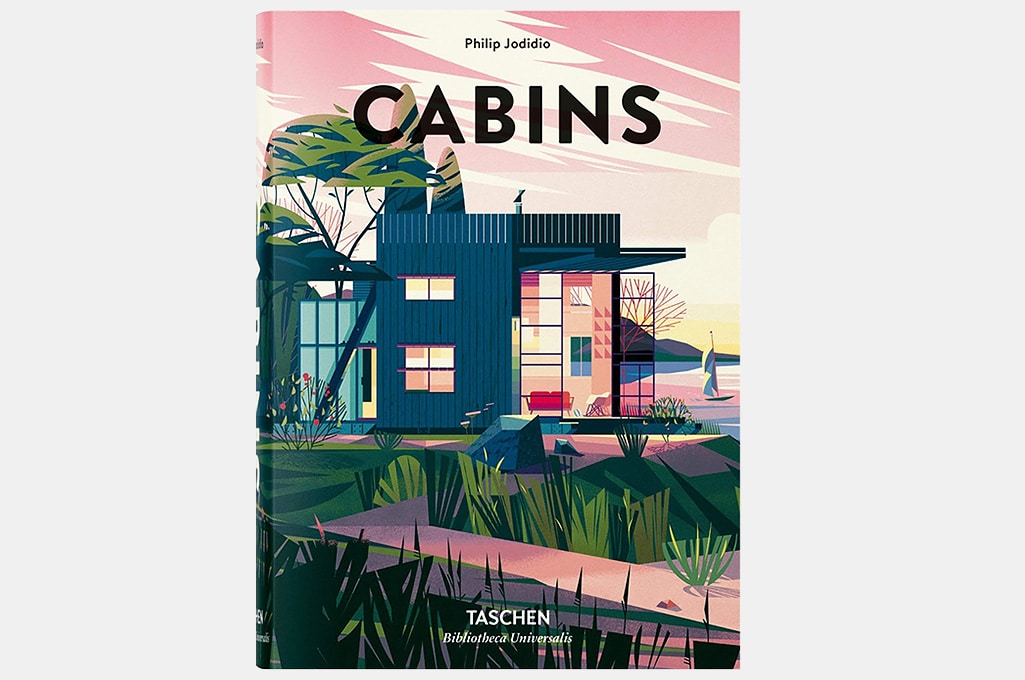 Cabins
The gurus of coffee table books over at TASCHEN serve up yet another ground-breaking format. This edition of Cabins comes from their Bibliotheca Universalis line, a brick-like, essentially hard-cover novel, which is conducive for decor or even reading on the subway. TASCHEN knows how to turn a book into a literal design object, but a lot of their stuff is basically gigantic art installations that make you feel like you need white gloves to even touch them.
Appropriately enough, the material in the book is equally as innovative, with contemporary architects like Renzo Piano and Tom Kundig adding slick, smart, and always efficient takes on the rustic. The stylish, dimensional cut-out design seen on the cover is refreshingly revisited throughout the book as an aesthetic touch stone.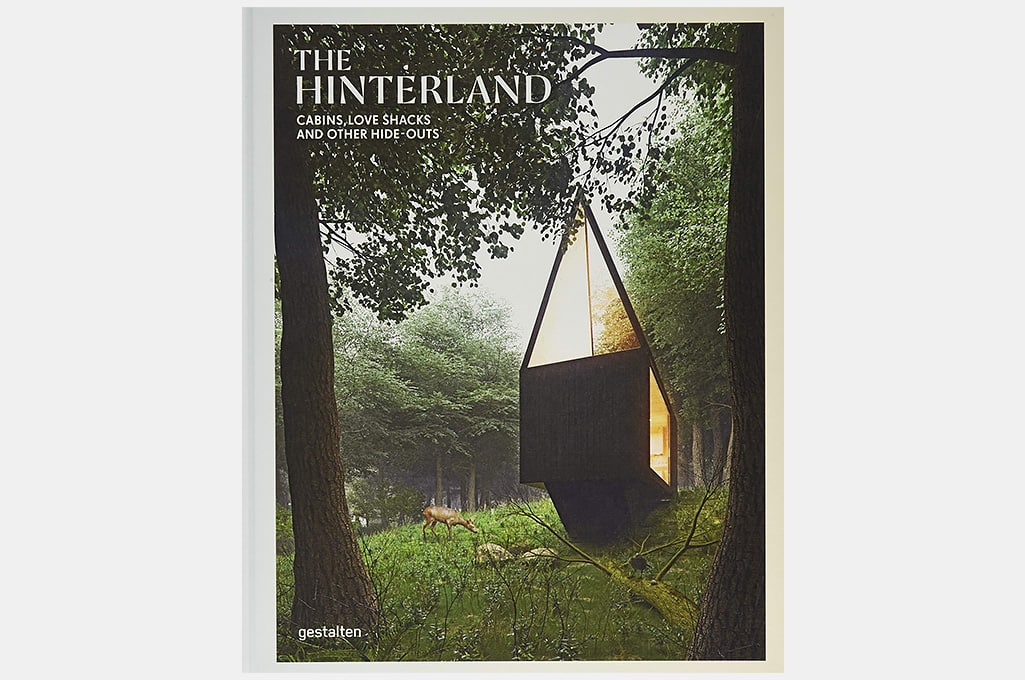 The Hinterland: Cabins, Love Shacks and Other Hide-Outs
Leave it to image masters, Gestalten, to make flipping through the pages of a book feel like a warm, blurry-edged dream. The Hinterland: Cabins, Love Shacks and Other Hide-Outs celebrates homes and sanctuaries in otherworldly lands and on downright bizarre topographies.
Breathtaking contexts include cabins over large bodies of water, a home shaped like a polygonic orb nestled between trees, and everything from the tops of mountains to the depths of the woods. Appreciation for design and nature aside, The Hinterland can also scratch that wanderlust itch—or intensify it.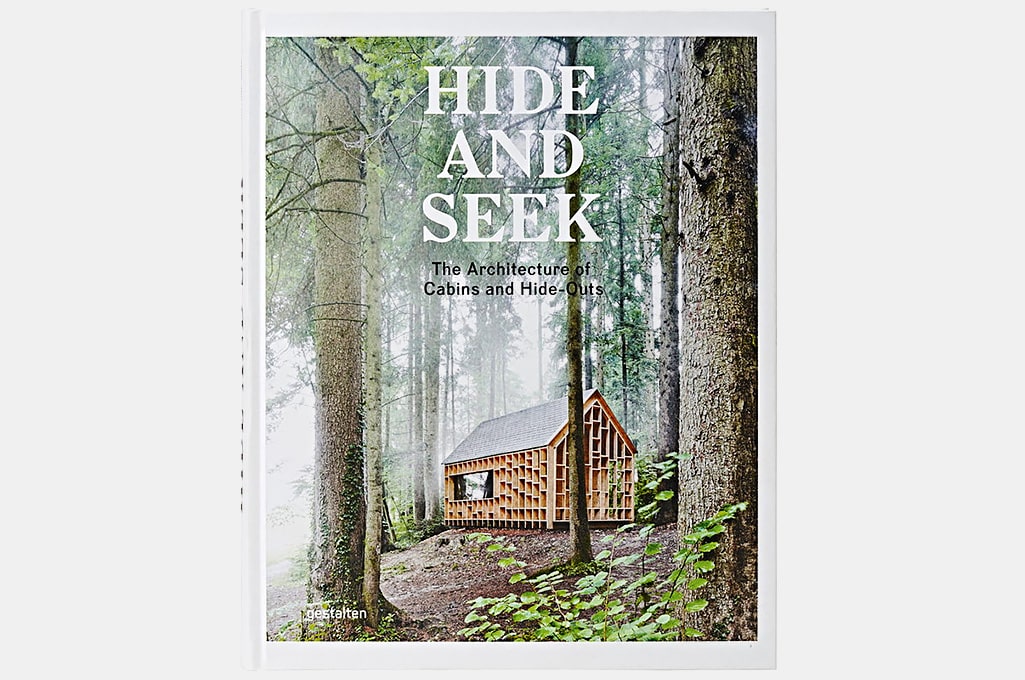 Hide and Seek: The Architecture of Cabins and Hideouts
Hide and Seek: The Architecture of Cabins and Hideouts finds bucolic engineering and construction in places past the visible and beyond what's known. Of course, the environments showcased in this edition are undeniably heartstopping. What's more, journeying through these beautifully photographed compositions display a pleasantly surprising range of ways calmness and relaxation can be imbued into cabin architecture.
You've got everything from glistening line-forward minimalism in a tall-treed German forest, to dim, cozy retreats in a misty bank. Basically, you'll find that you never realized just how many flavors the antidote to hecticness comes in, but that the contemporary architects in Hide and Seek most certainly do.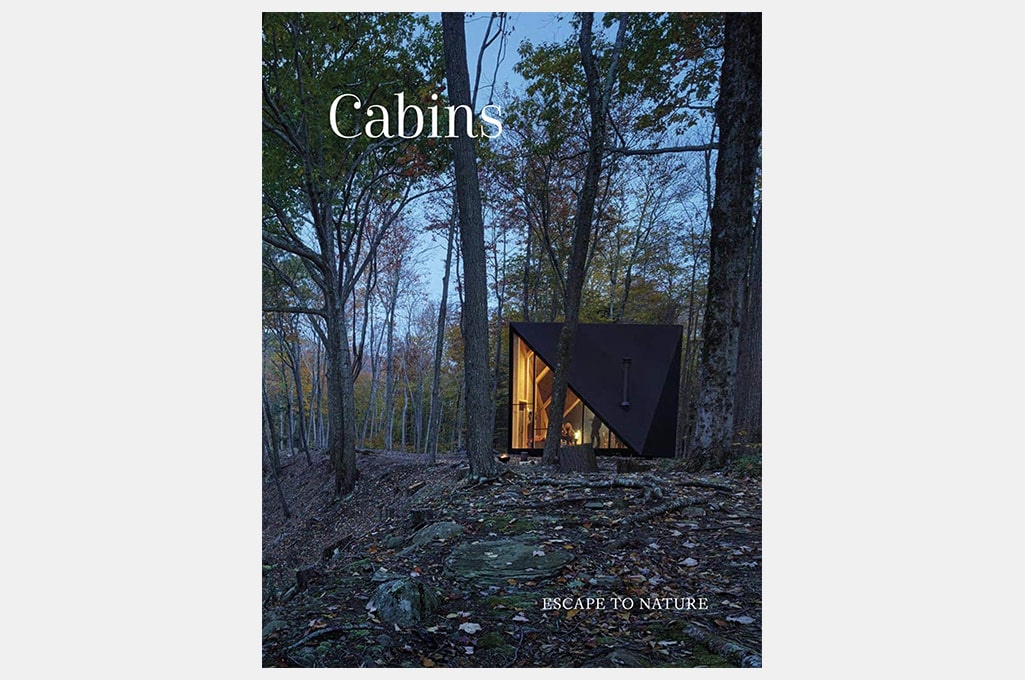 Cabins: Escape to Nature
A visual documentation of 35 contemporary cabin designs, Cabins: Escape to Nature isn't just a masterfully curated collection of topnotch photography, but mini-encyclopedias for each of these architectural treasures. All of the spotlit projects are accompanied with the details of their construction, architectural background, and the thought-process behind the design.
Moreover, every style on the cabin spectrum is covered, including cottages, shacks, and artist studios. These pieces of liveable art are true testaments to the fact that off-grid living has become sophisticated and luxurious, though not necessarily compromising the earthy low-impact lifestyle that makes cabin life so admirable.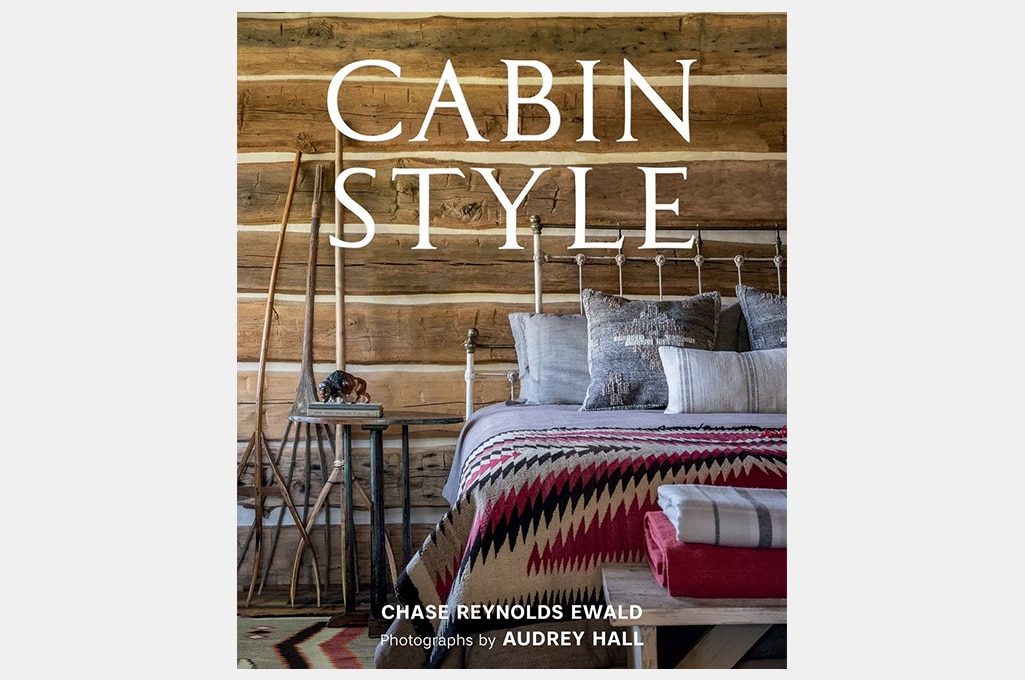 Cabin Style
In Cabin Style, a diverse collection of rural homes gets the Architectural Digest treatment, each styled and shot to highlight their aspirational chicness. You've got strong heavy-furnitured spaces in front of a mountain panorama, pristine and multi-textured bedrooms with palettes stately enough for royalty, and everything in between. There's modern barns and fishing lodges in northern California's wine country, and down-home resorts situated in Tennessee's incomparably rolling hills.
Love a good ski chalet? How about a sturdy stone home instead of traditional wood? There's something for all tastes. Round that out with profiles on designers, architects, and even the construction folk, and you've got a comprehensive visual and textual exploration.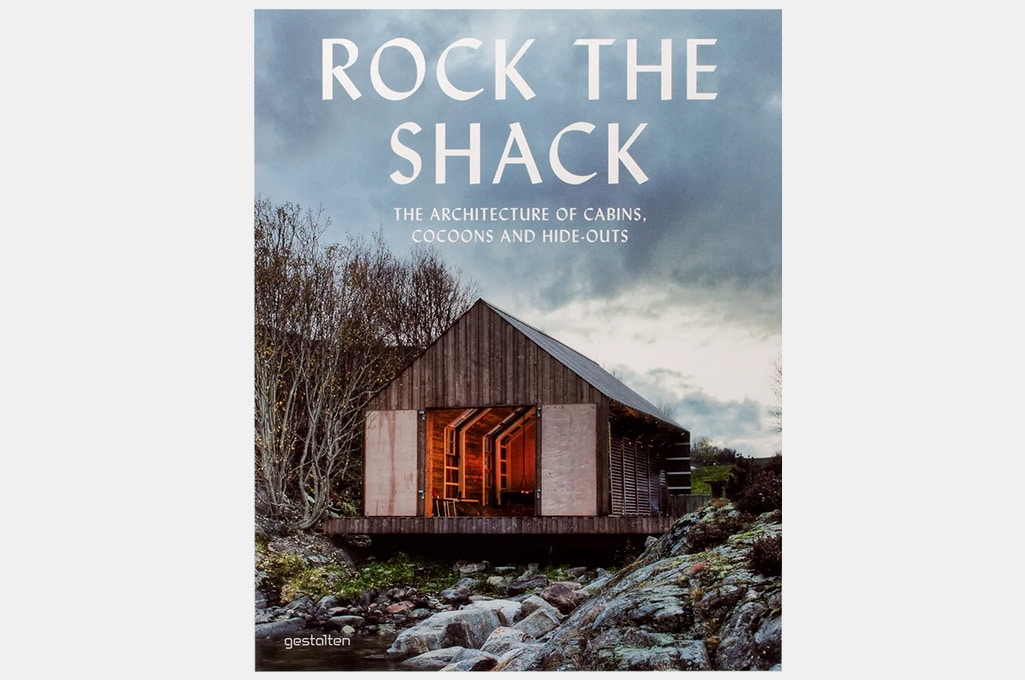 Rock the Shack: The Architecture of Cabins, Cocoons and Hide-Outs
Rock the Shack: The Architecture of Cabins, Cocoons and Hide-Outs is another epic tome from Gestalten, as beautiful as it is useful. While anyone can enjoy the book's subject matter, it targets modern denizens of city and city-adjacent areas, most (if not all) of which yearn for the quiet revitalization that only nature can offer.
As Gestalten puts it, the environments covered here help one to "feel human again." They delve into houses in the woods, farms in the country, and cabins by the sea or in the mountains, from the modest and refreshingly simple to the opulent. At a foot long and 240 pages, this book sits on your coffee table almost flatly, for a clean-lined look that matches its flawless white binding and hauntingly vivid cover.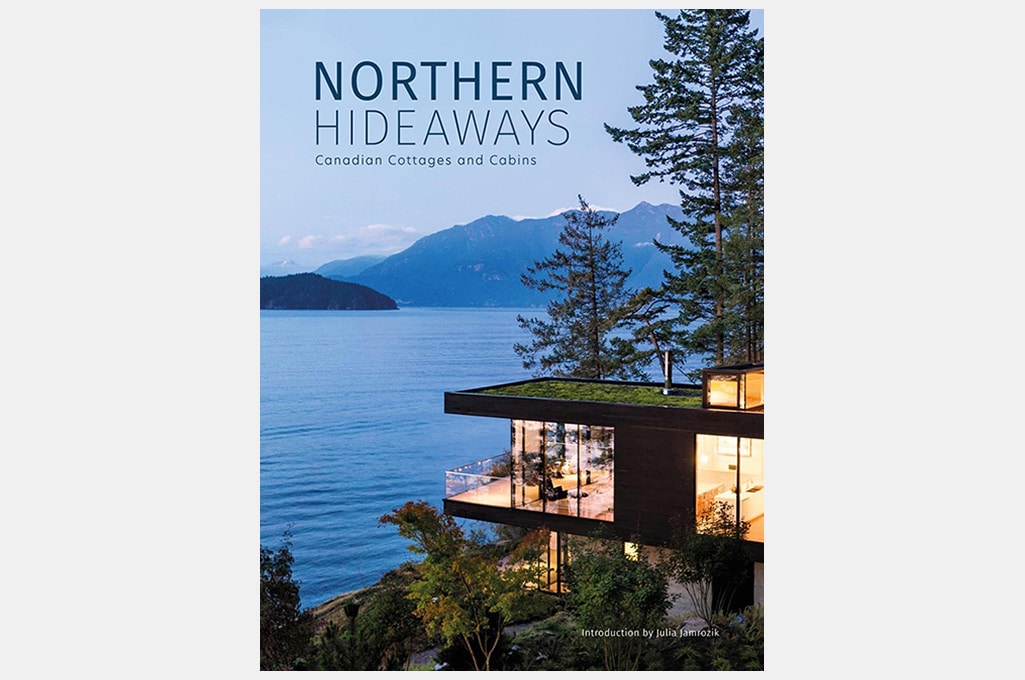 Northern Hideaways: Canadian Cottages and Cabins
Did you know that something like 90% of Canada's population lives within 100 miles of the US? What's beyond that is what Northern Hideaways focuses on, succinctly described by the book's tagline: Canadian Cottages and Cabins. In varying parts of Victorialand's expansive and diverse topography, 30 projects from Canada's most esteemed design and architecture firms were chosen for this book.
These boathouses, cabins in the woods, ski chalets, and mountain lodges represent cabin culture's cutting edge, each marvelously photographed at every angle to give you a comprehensive look at and into each undertaking. Overall, it's a love letter to North America's beauty and the Canadian people's enduring love affair with "the holiday cottage."
Disclosure: Clicking on these links and making a purchase may earn us a small referral fee, at no extra cost to you. Learn more here.