The 25 Best Coffee Table Books For Men
Coffee table books are designed not only to make it look as if a real person lives in your home, but also to distract visitors while you're in the restroom. They'll deliver keen insight into what makes you such an impressive human being and they can also be great conversation starters, depending on what you choose. There's a reason you leave the Maxims on your nightstand and put intellectual books on the coffee table.
Whereas women might arrange a stack of books that focus on artisanal breads, interior design, flower arranging, knitting patterns, and Annie Leibovitz photos, you probably want something a little more indicative of your personality and tastes. Good news! There are plenty of masculine coffee table books that will make you look cool, highlight your interests, and act as a springboard for conversation. Here are 25 eye-catching books from which to curate your personal coffee table book collection.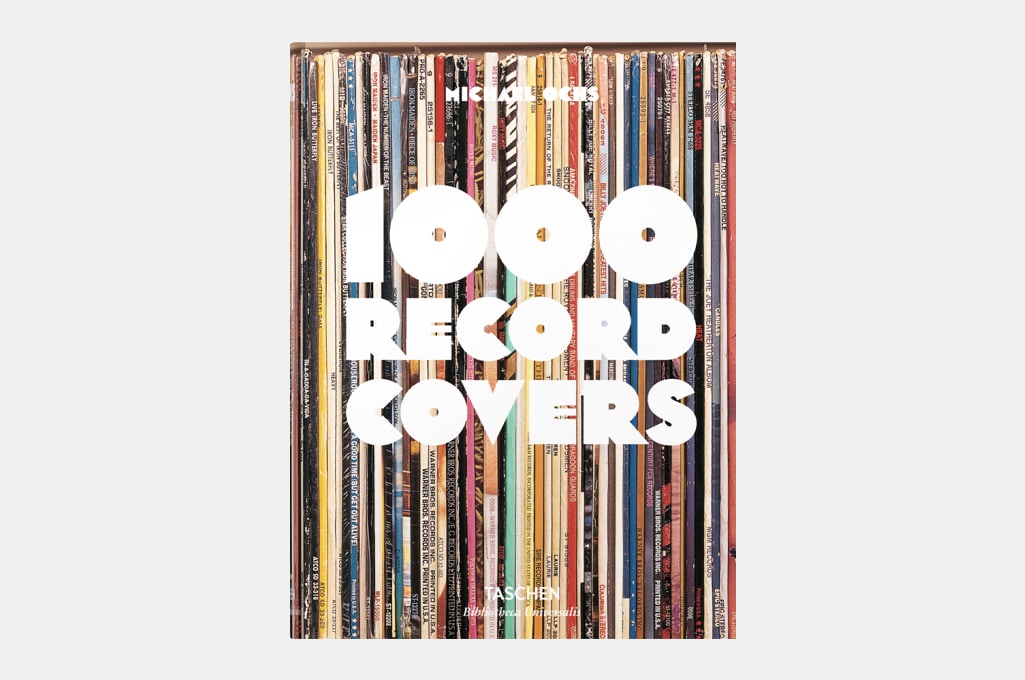 1000 Record Covers
Everything old is new again, especially when it comes to anachronistic music collections. Whether you have a turntable and crates full of records or not, you can display your love of music and associated cover art with this tome featuring – you guessed it – 1000 fun and funky album covers, from the private collection of record exec and music archivist Michael Ochs.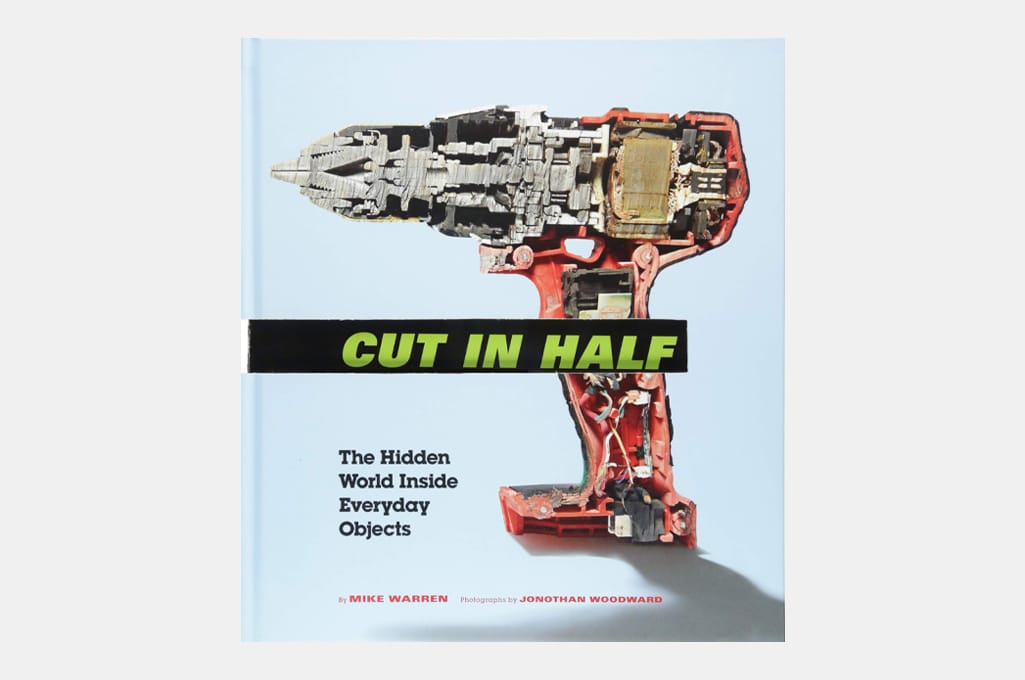 Cut In Half: The Hidden World Inside Everyday Objects
As a curious child, you may have been keen to cut open your Hot Wheels cars or your sister's Barbie doll to see what was inside. Apparently, you're not alone in this inclination, as Mike Warren proves in this collection of photos detailing the many items (drills, boom boxes, seashells, and more) he's cut in half with a high-pressure waterjet cutter.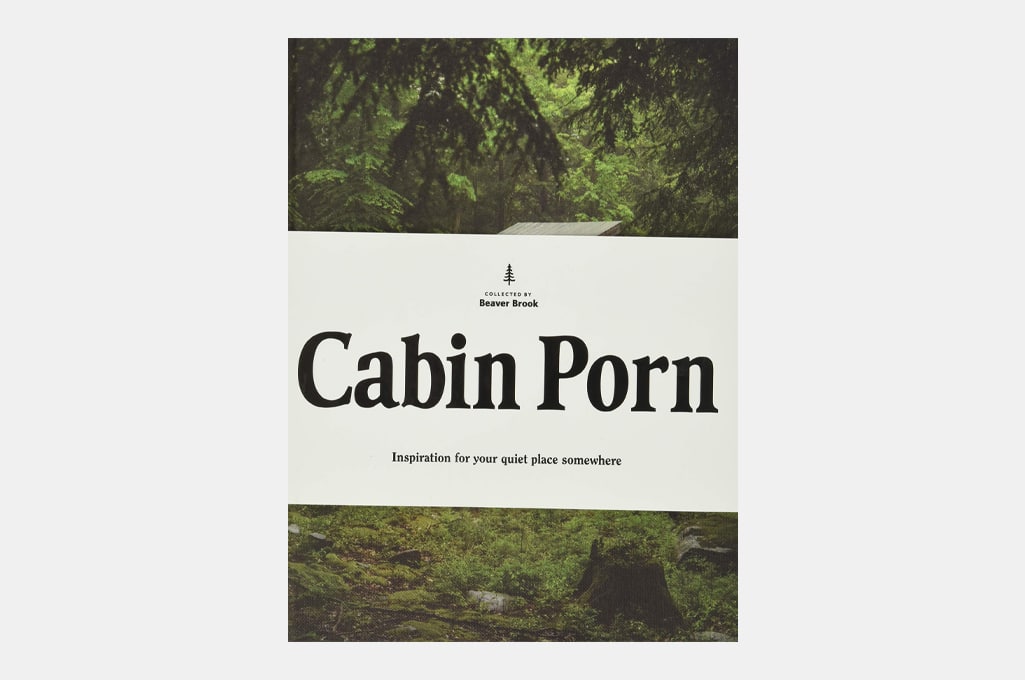 Cabin Porn: Inspiration for Your Quiet Place Somewhere
Ladies might decorate their coffee tables with interior design porn like Pottery Barn catalogs. For a decidedly more masculine take on the concept, consider this book of photos featuring rustic, handmade homes tucked away in the hidden corners of the country. You know, a place where Ben Affleck might take his new Playboy model girlfriend for a weekend of fishing.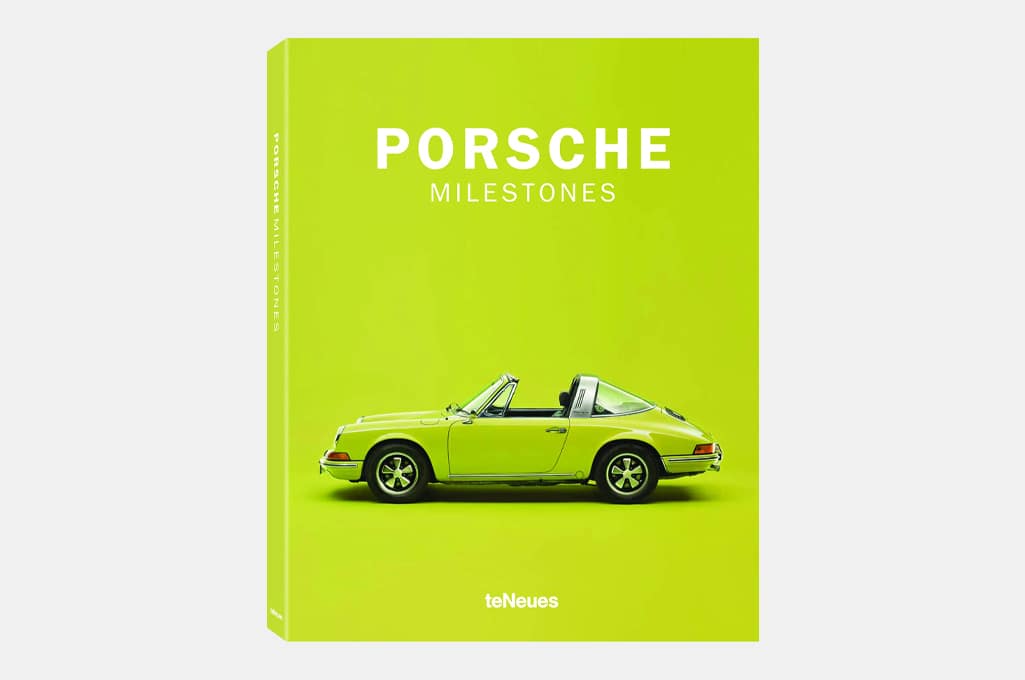 Porsche Milestones
You may not own a Porsche, but that doesn't mean you can't admire these beautiful sports cars in stunning photographs spanning 70 years of production. Starting with the iconic 356 and ranging from roadsters and Spyders to racers and concept cars, you'll find all kinds of eye candy in steel, aluminum, and high-shine clear coat to get your motor running.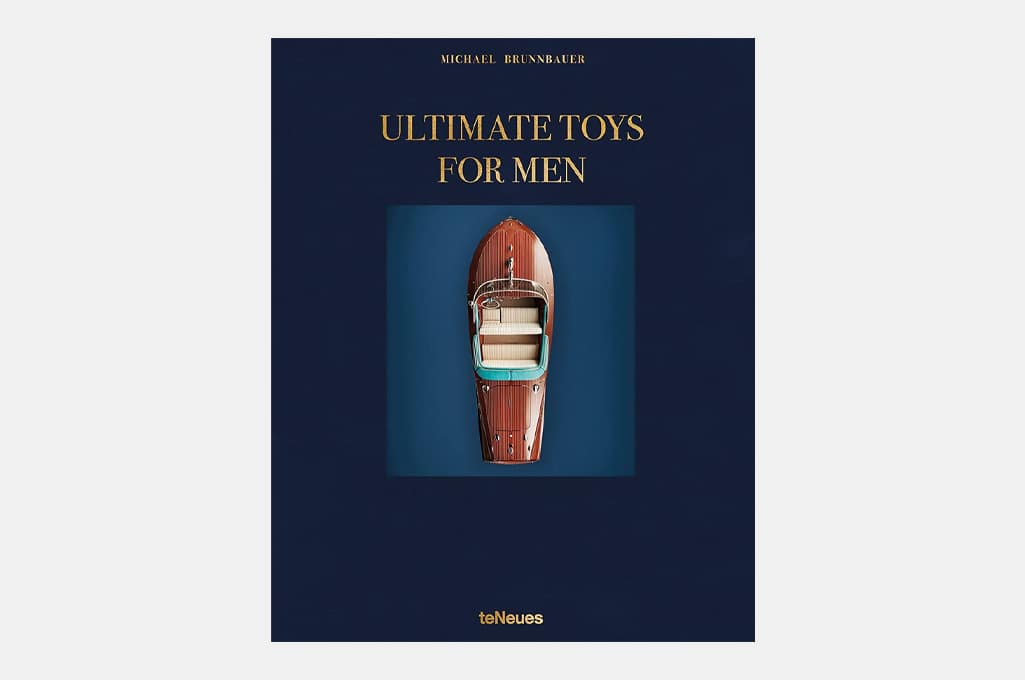 Ultimate Toys For Men
It's a common observation that when boys grow into men, their toys just become more expensive. Hot Wheels become Lamborghinis, candy cigarettes become Cuban cigars and fancy humidors, and boom boxes become multi-room sound systems. If you're looking for the most drool-worthy toys on the planet, consider this coffee table addition a form of wish fulfillment, featuring luxury toys you can only afford to ogle.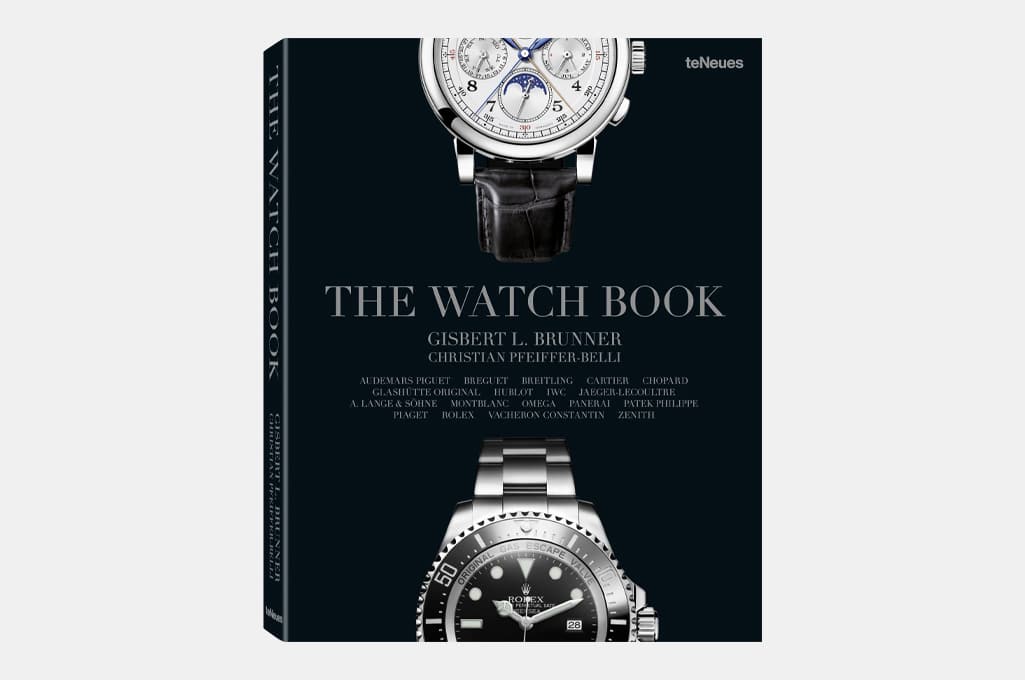 The Watch Book
If your watch doesn't alert you when you get a phone call or text message, is it even worth having these days?  All you have to do is look at these gorgeous, detailed images of traditional, wearable time pieces to understand that the market for wristwatches is still alive and ticking.  Men don't get a lot of fashion accessories, and the watch is one that marries function and class, with status wrapped up in the package.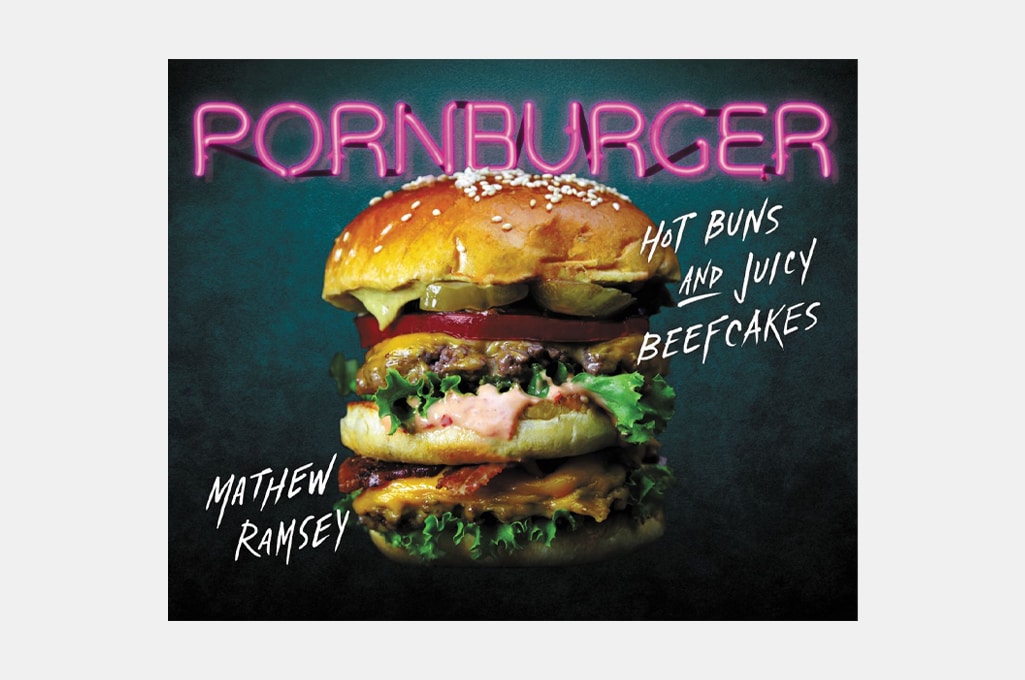 Pornburger
The tongue-in-cheek name is enough to raise eyebrows and elicit some pretty gross implications. However, if you're enthralled by truly mesmerizing food photography, you're sure to find plenty to love in this book of burgers with amusing titles like "The Lolita" and "The Mac Daddy Burger". You might need some napkins to go with this tome (you know, for the drool).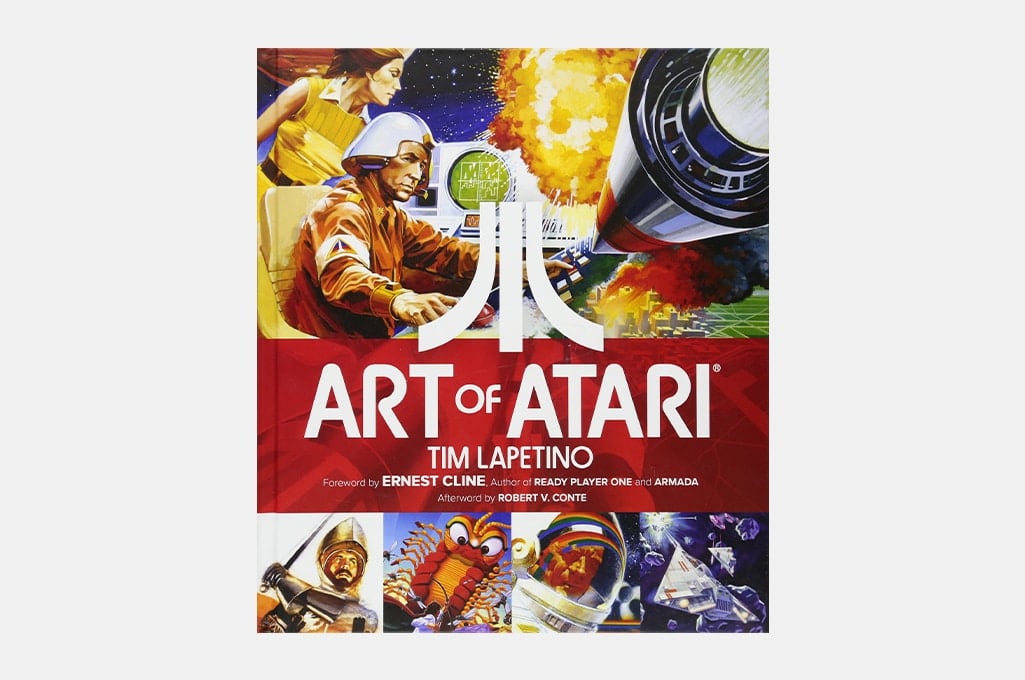 Art Of Atari
I still remember the day my dad brought home an Atari, his face lit up like a kid on Christmas as he showed us kids how to play Pong. Whether you know Atari as your first at-home game station or only as a symbol on retro tees, this collection of official game art is sure to snare your inner child.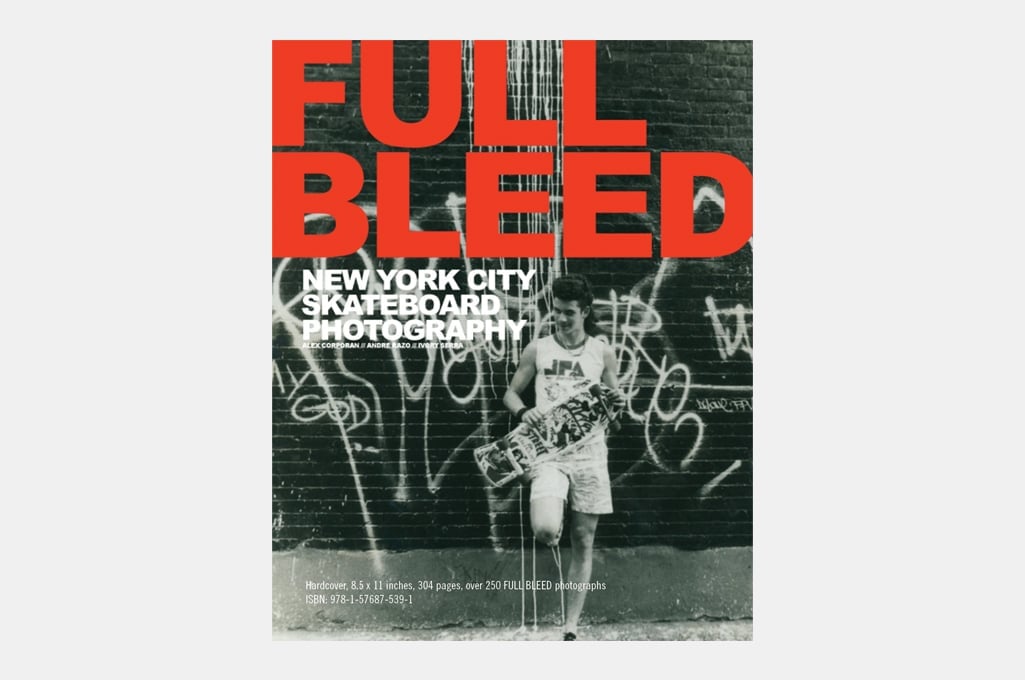 Full Bleed: New York City Skateboard Photography
These days, it's not hard to find skate parks full of kids on boards doing fancy flips and tricks. Back in the day, the urban jungle served as home to serious skaters. With entries from over 40 photographers, spanning 30 years, you'll get an exclusive peek at the skaters who brave the dangerous streets of the city that never sleeps.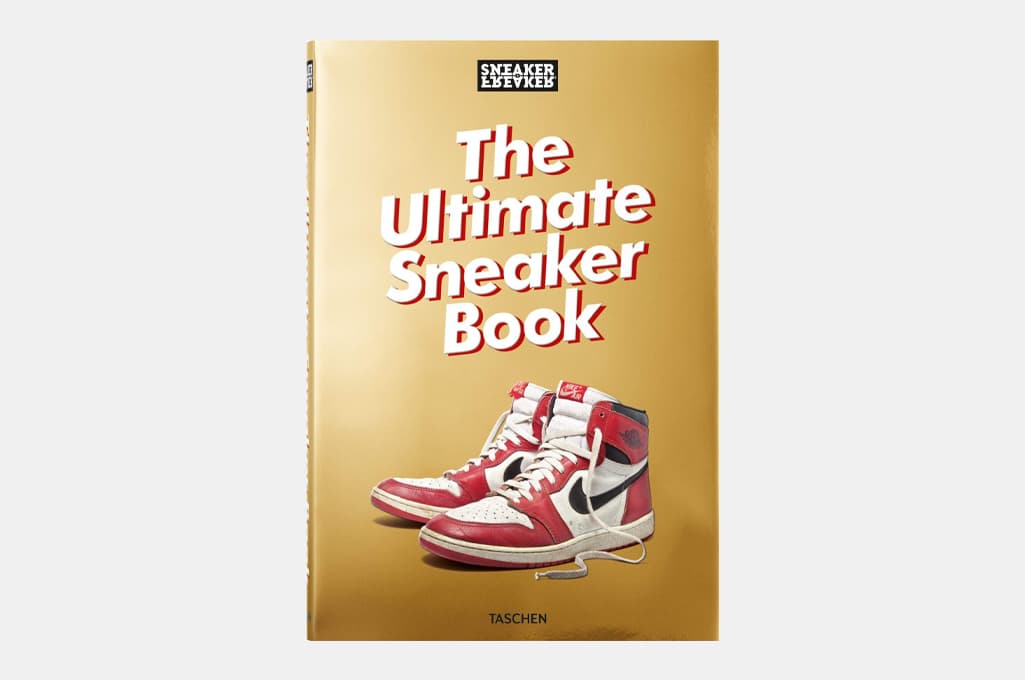 The Ultimate Sneaker Book
Even those who have an unnatural affinity for their kicks might not be keen to photograph them for public consumption, but self-proclaimed "sneakerhead" Simon Wood had no such qualms when he launched his shoe-centric publication, Sneaker Freaker, back in 2002. This fun coffee table edition delivers the best of 15 years of the indie mag, including never before seen content.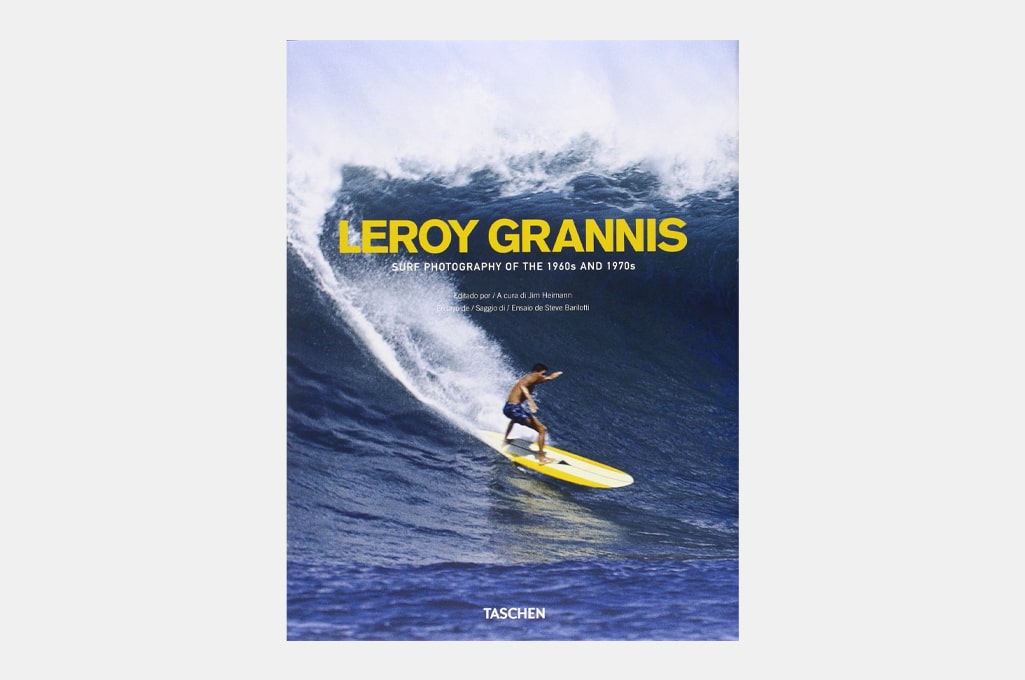 Surf Photography of the 1960s and 1970s
Pull out your Hawaiian print swim trunks and put on a Beach Boys record. It's time for a trip down sun-drenched, surf's up memory lane with a compendium of LeRoy Grannis's photos featuring beach life during the '60s and '70s. Incredible, close-up shots of surfers on longboards catching waves compete with pics of seaside parking lots packed with Woodies and classic VW buses.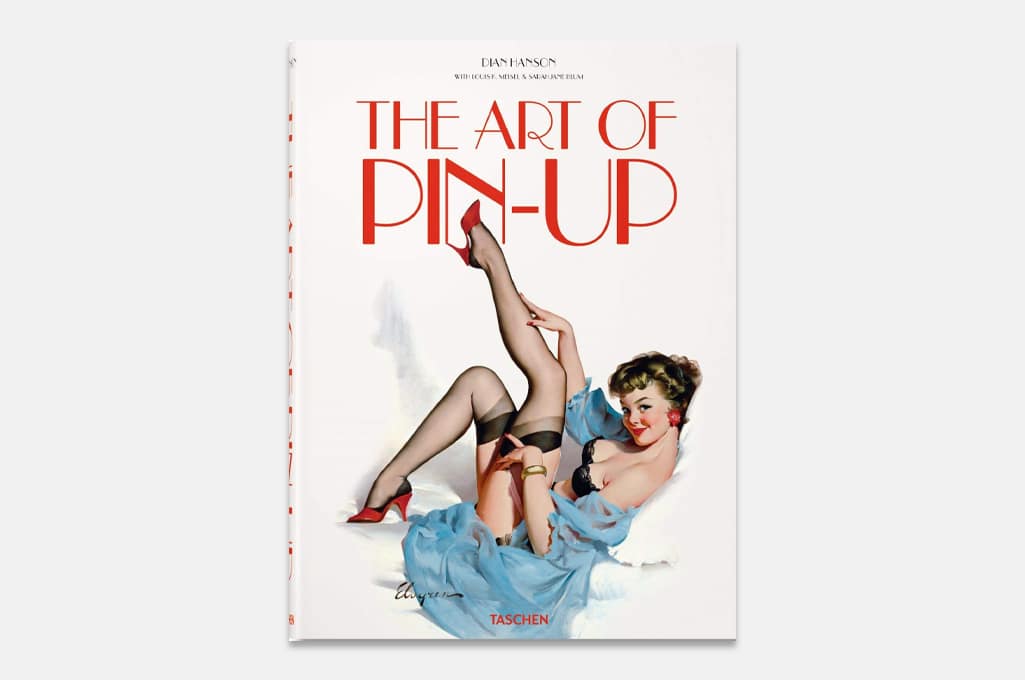 The Art Of Pin-Up
Pin up art, long considered lewd and lascivious, has reached the realm of distinctly American art, and gained legitimate status among collectors. Alberto Vargas and Gil Elvgren pieces that were once resigned to titillating calendars are now fetching hundreds of thousands of dollars at auctions. This book not only features stunning, full-color pinups, but also bios of the artists that brought these beautiful ladies to life.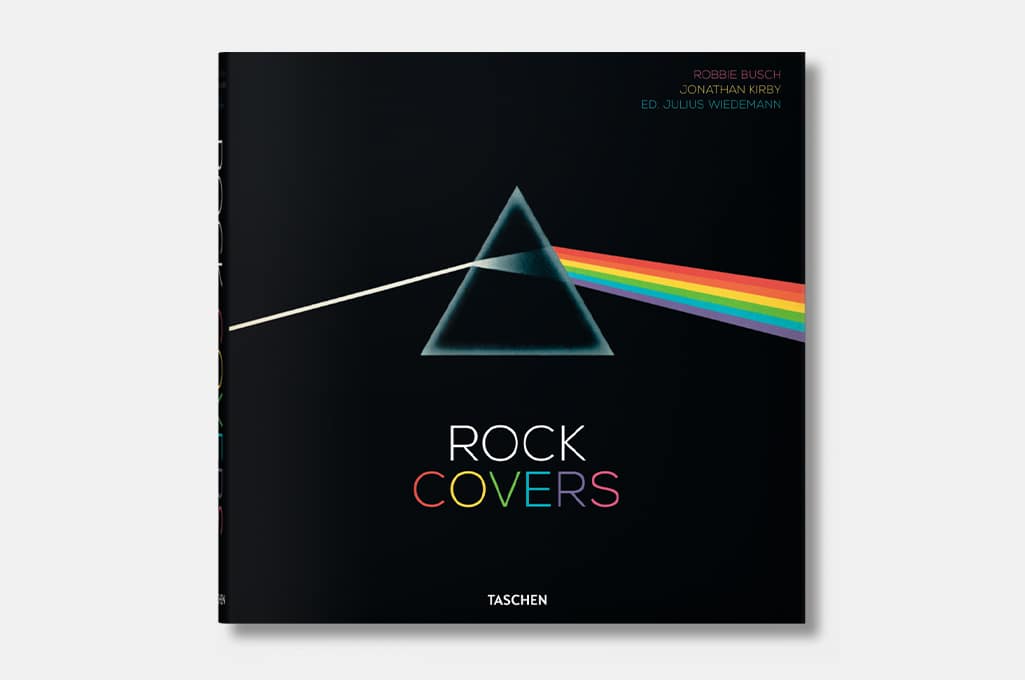 Rock Covers
Thankfully, this is not a book bent on geology. Rather, it features some of the most iconic album covers of all time, from the triangular prism on Pink Floyd's "The Dark Side of the Moon", to the Hindenburg airship exploding on Led Zeppelin's debut, self-titled album, to the androgynous reimagining of Marilyn Manson gracing the performer's "Mechanical Animals" cover. This compilation delivers the weird and wonderful.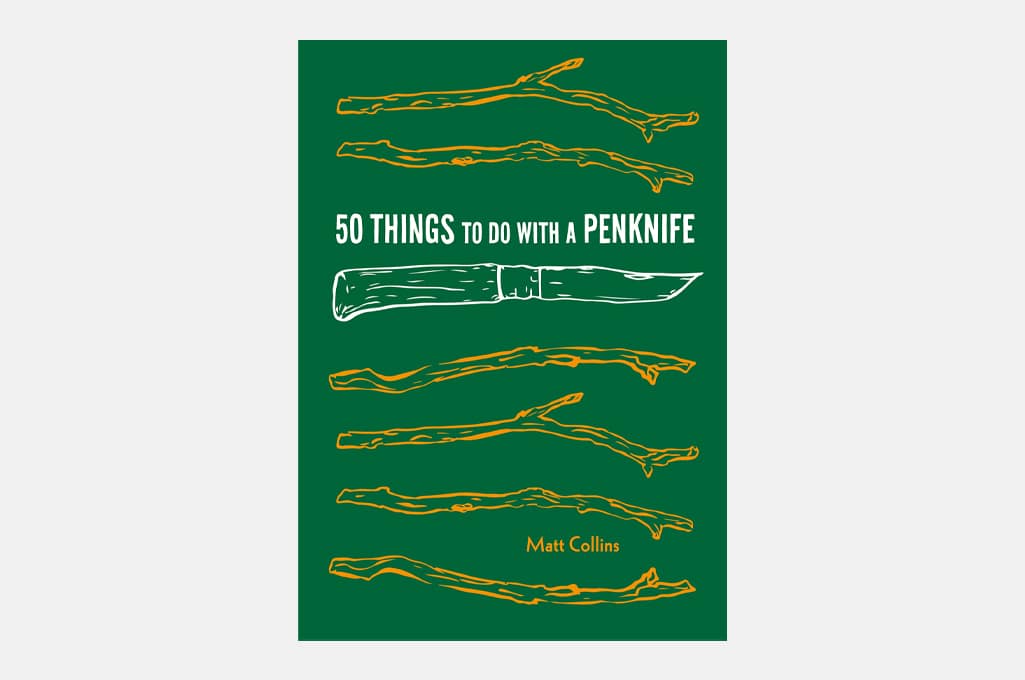 50 Things To Do With A Penknife
EDC knives that fit in your pocket, from a simple, fold-out blade to a fancy Swiss Army concoction, are more than just a means of cutting loose threads on your t-shirt or slicing an apple for lunch. You might be amazed by all you can do with these handy tools, from creating a slingshot to whittling a whale. Matt Collins guides you through 50 clever ways to make the most of your personal penknife.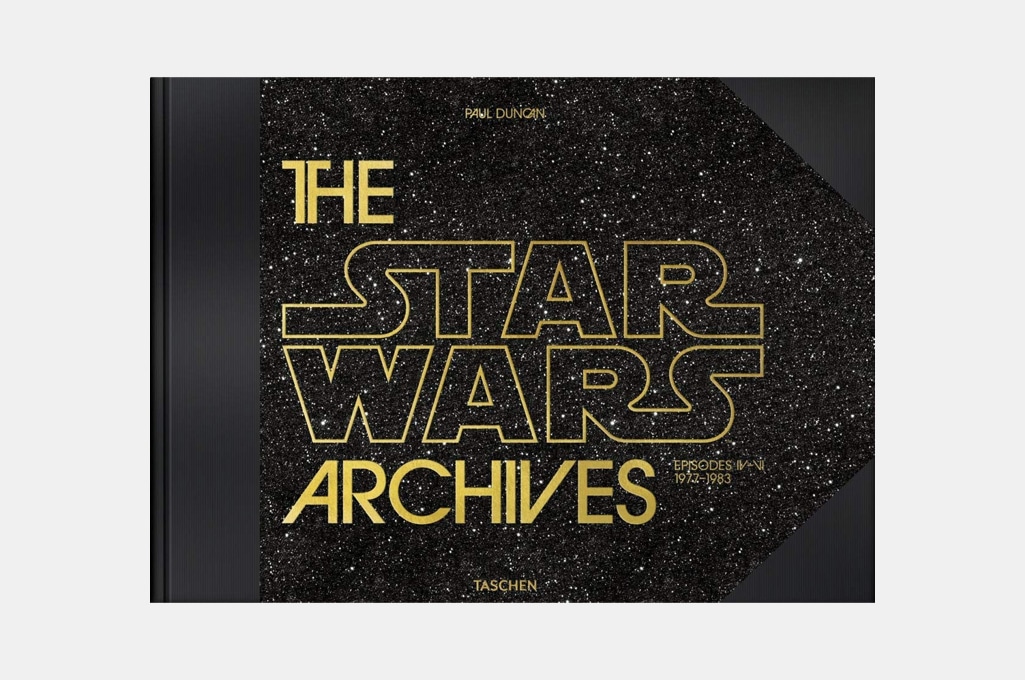 The Star Wars Archives
The first wave of film school auteurs included notable directors like Steven Spielberg, Martin Scorsese, and of course, George Lucas. Only one created the Star Wars franchise, along with a special effects house (Industrial Light & Magic, or ILM) that could deliver the truly innovative cinematic spectacle he had in mind. Take a trip though a galaxy far, far away with this exploration of the immersive universe Lucas launched back in 1977.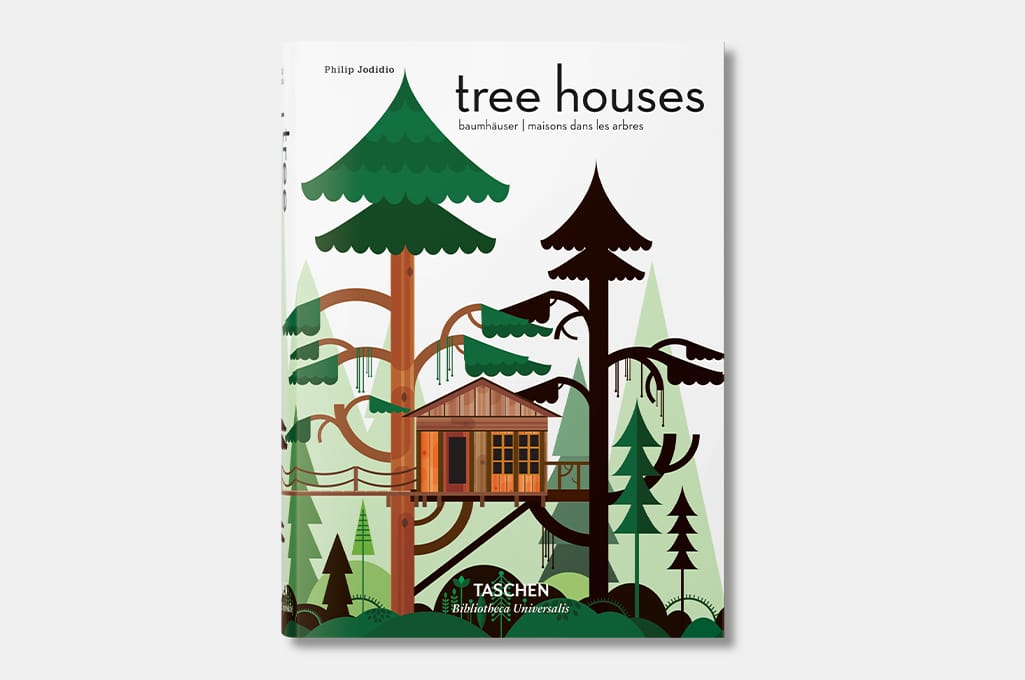 Treehouses
As kids, many of us dreamed of having a secret haunt, high in the branches of our favorite backyard oak or maple. Others were lucky enough to have industrious parents willing to risk life and limb building us treehouses. Either way, you're sure to love this foray into the world of adult abodes within the trees, featuring everything from homes and hotels to restaurants high in the foliage overhead.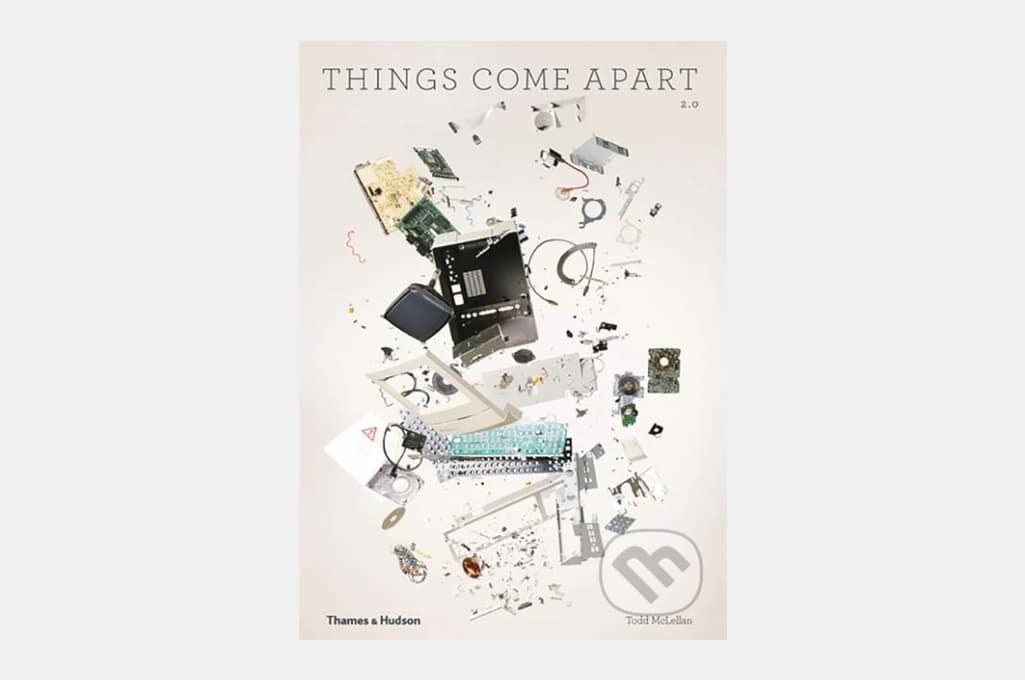 Things Come Apart
Most of us have, at one point or another, wondered over the inner workings of our favorite gadgets, from clocks and iPads to grand pianos. Todd McLellan takes a unique approach to revealing the insides of stuff by exploding it and delivering frame-by-frame video stills of the experience. The only thing more fun than reveling in these magical dissections would be exploding them yourself. Please don't.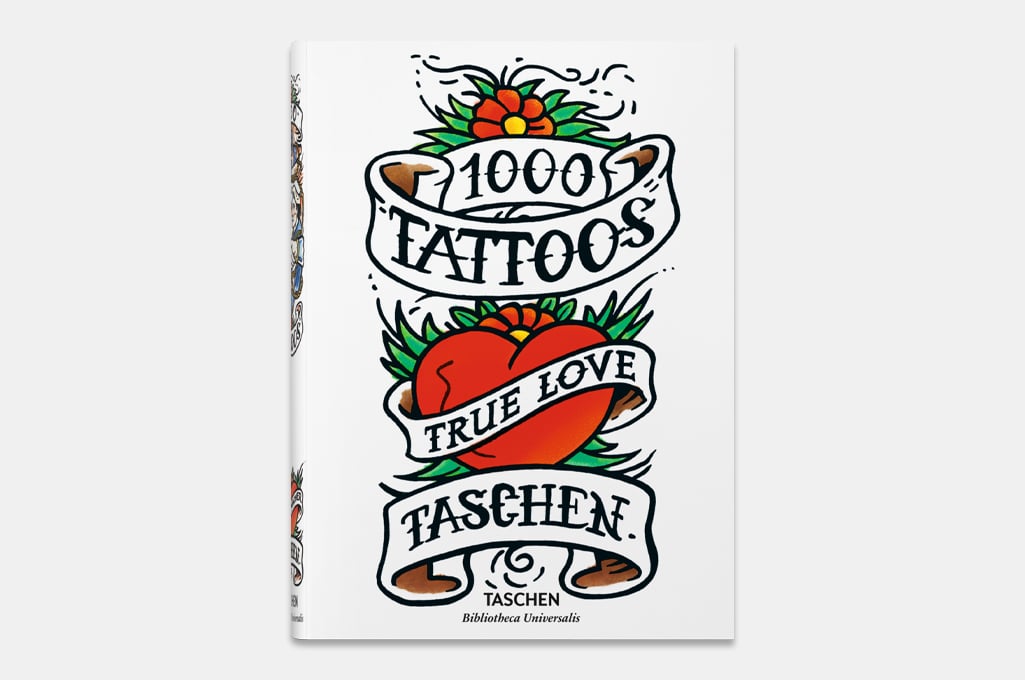 1000 Tattoos
Tattoo art has spanned centuries and nations across the globe, acting in certain times and places as a means of cultural inclusion, or alternately, as a proud symbol of cultural defiance. Whether you're keen to cover your body with permanent ink or you simply marvel at the audacity of others brave enough to embark on a journey of body art, this book delivers samples of some truly incredible tats.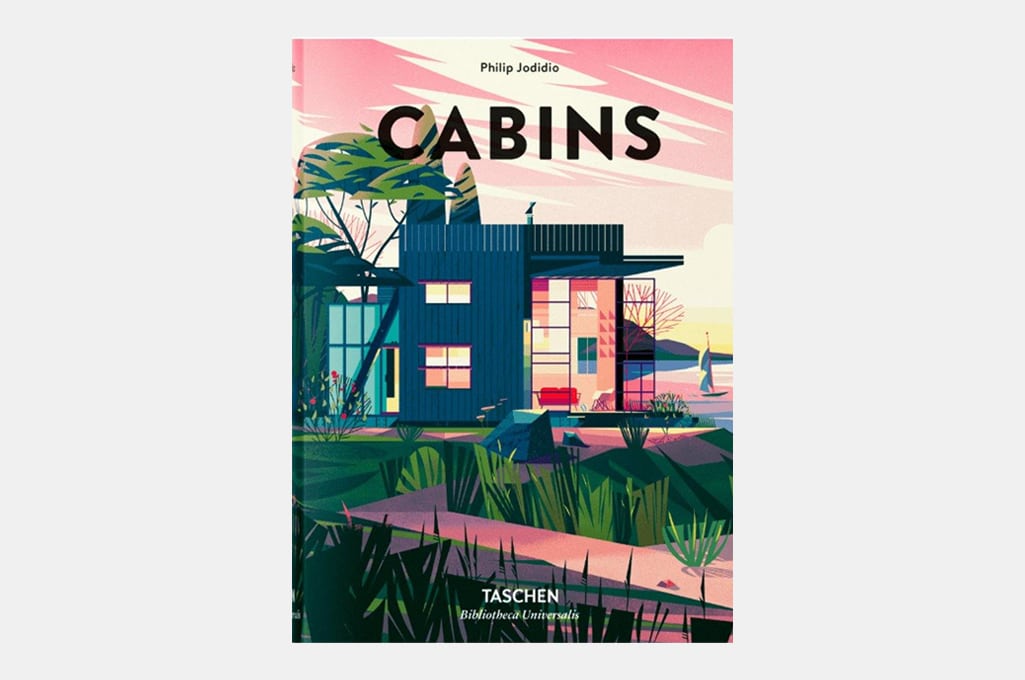 Cabins
You might not think of cabins as particularly creative, considering their tendency to be fairly bare bones and largely made of wood. However, this form of woodsy architecture actually lends itself quite well to experimentation and personal panache, as evidenced by this compilation of curious and surprisingly modern and innovative cabin designs presented by Philip Jodidio. Minimalists will be amazed.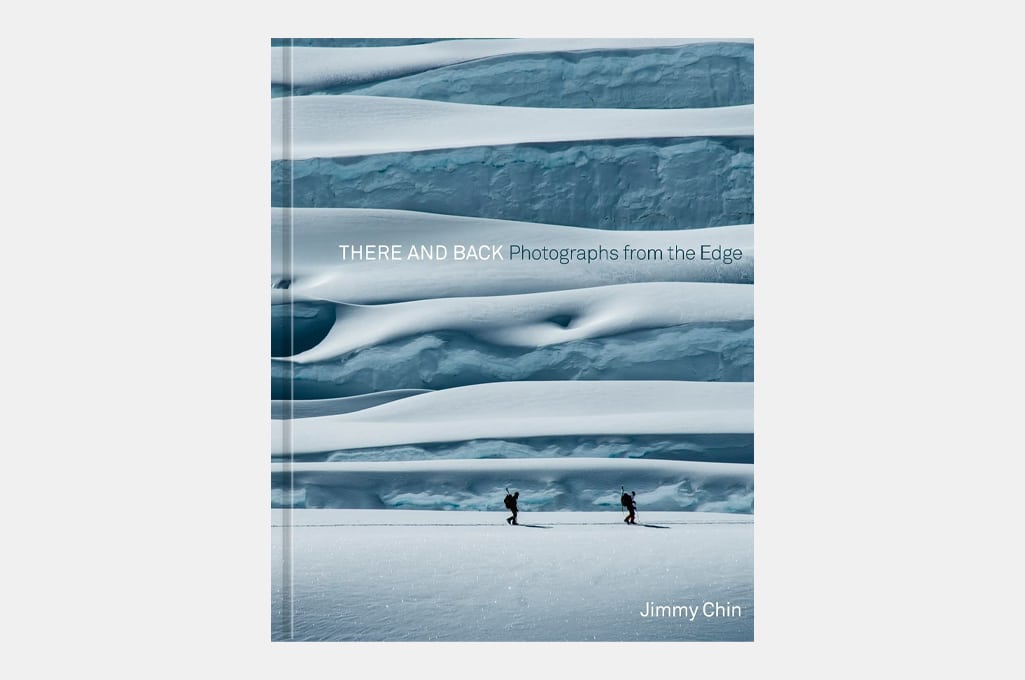 There and Back: Photographs from the Edge
This isn't the story of Bilbo's journey to the Lonely Mountain, but it might as well be, since it chronicles trips to virtually unreachable corners of the globe that you'd have to be mad to attempt to visit. Filmmaker/photographer Jimmy Chin (of Free Solo and National Geographic fame) takes readers from the heights of Mount Everest to the Ennedi desert in Chad to Antarctica and everywhere in between, complete with behind-the-scenes tidbits about the people and places he captured along the way.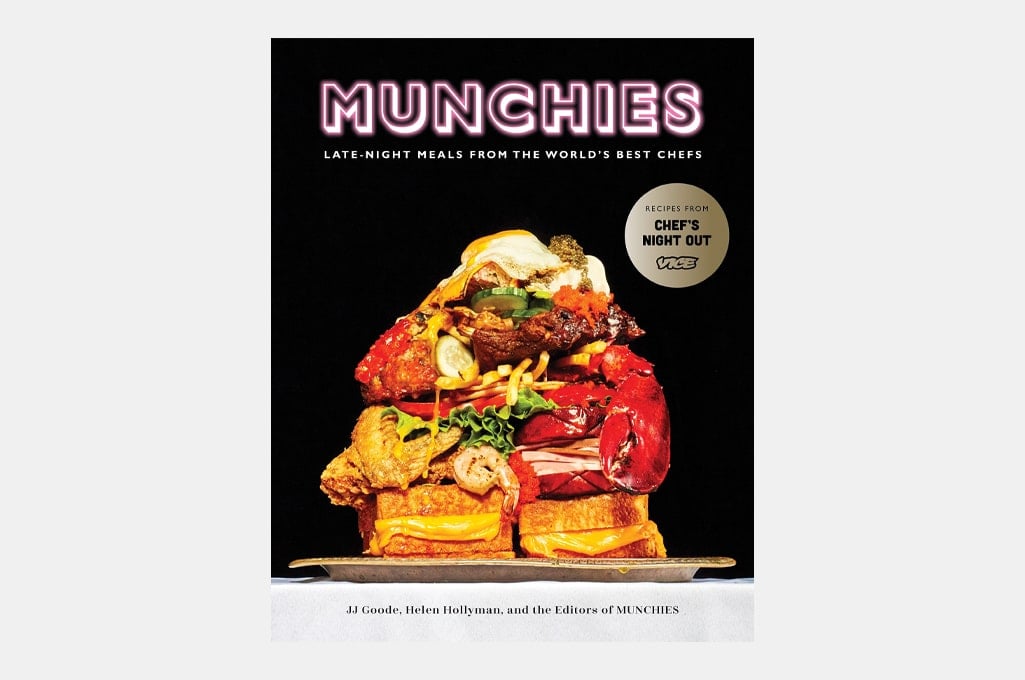 Munchies: Late-Night Meals from the World's Best Chefs
TBH, this might not be the book you want on top of the stack when you're bringing home the ladies, considering it's a tour of the meals booze-drenched chefs recommend after a night of heavy sousing. Still, it will certainly appeal to your foodie friends or anyone who loves the show the book is based on—Chef's Night Out. This coffee table book features stories from 70 world-renowned chefs, as well as 65 recipes and delectable photos that are a feast for the eyes.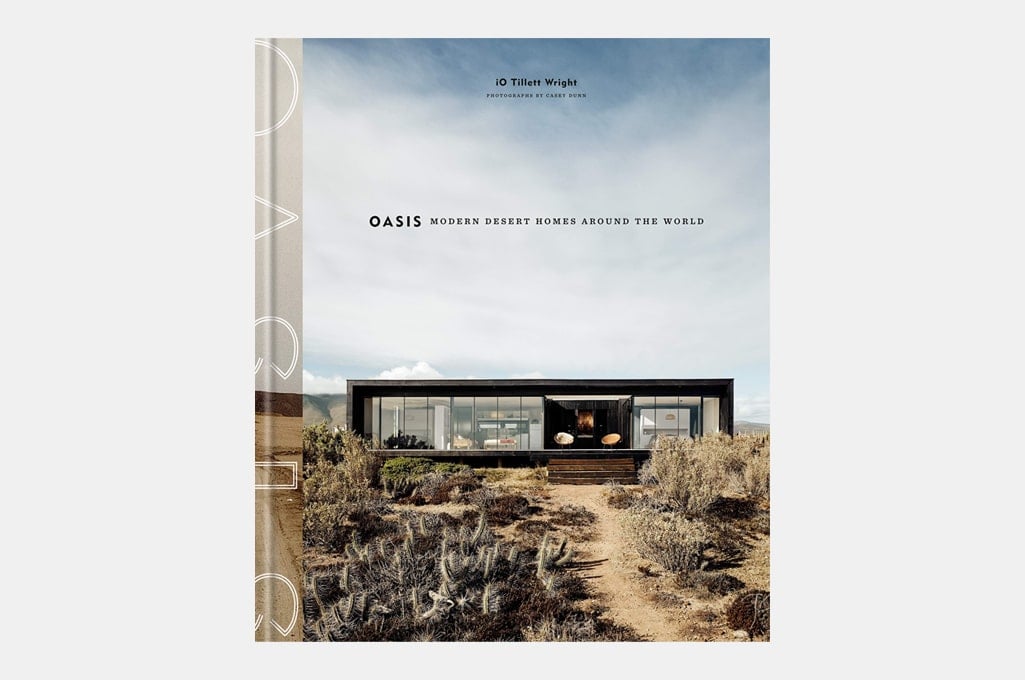 Oasis: Modern Desert Homes Around the World
The desert has a unique, barren beauty that few people fully recognize. Those who do tend to relish the monochromatic palette and craggy landscaping that make this environment one-of-a-kind, not to mention the homes that pay homage to the stunning vistas they rest in. This book features sophisticated eye candy, replete with whitewashed brick, knotty pine ceilings, and window walls that open to blur the lines between indoors and out.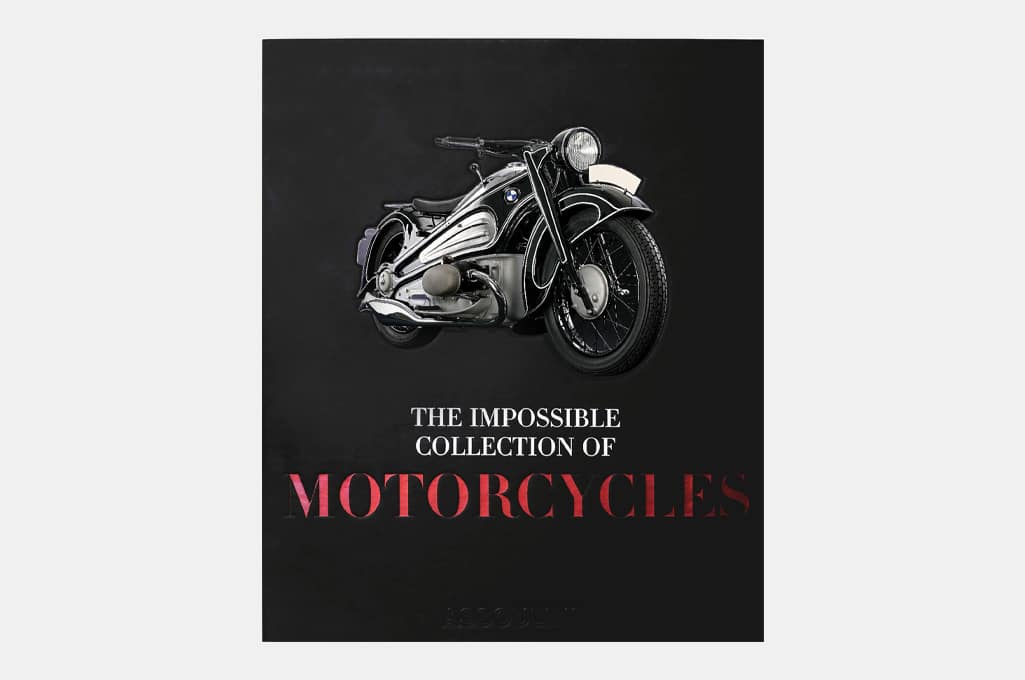 The Impossible Collection of Motorcycles
Choppers. Hogs. Racers. Busas. Whatever you call them—and whatever style, brand, or bike you love—these two-wheeled, motor-powered vehicles symbolize the American spirit, especially the freedoms that this country is founded on. They're also cool AF. The rare and renowned machines featured in this eye-catching tome even comes with a canvas tote and white gloves.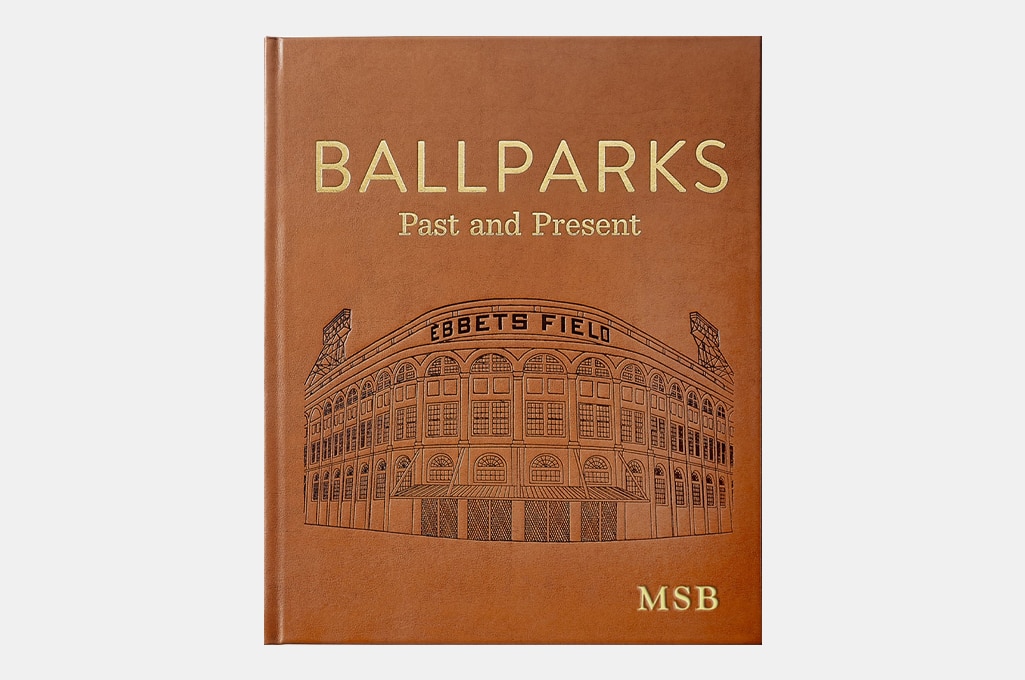 Ballparks Past and Present
America's favorite pastime gets some high-end recognition in this leatherbound book personalized with your initials. If you've ever pondered the history of every MLB stadium in the nation, you'll find the answers to your burning questions within this collection of stories, stats, and photos of fields from Fenway to Wrigley to Dodgers Stadium.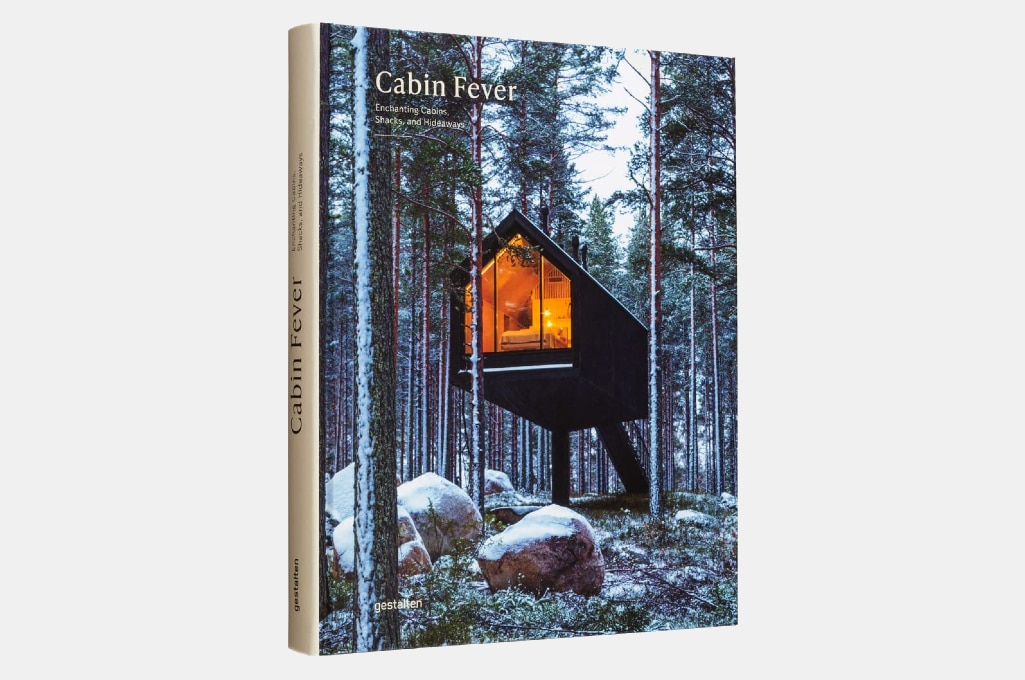 Cabin Fever: Enchanting Cabins, Shacks, and Hideaways
Traditionally, cabin fever refers to an irresistible urge to get out of the house when you've been stuck inside too long—like, say, for months during a global pandemic. Of course, some people like being shut-ins and locking themselves away from the madding world at least part of the time.
If you find yourself in the latter category, this is the book for you, with samples of off-the-grid abodes that offer blissful seclusion amidst the beauty of nature. Primo pics of pods in the woods, A-frames on stilts, and minimalist, modular structures overlooking rocky fjords are enough to make you want to buy a plot of land and build a tiny home of your own.
Disclosure: Clicking on these links and making a purchase may earn us a small referral fee, at no extra cost to you. Learn more here.
freestar.config.enabled_slots.push({ placementName: "gearmoose_leaderboard_btf", slotId: "gearmoose_leaderboard_btf" });