18 Gift Ideas For College Graduates
Not all milestones in life actually require gifts. Think about it. Other than time with friends and family, people don't actually need new things every single birthday. The shortlist of gift-necessary life moments include: House warmings, weddings, and finishing school. The 18 gift ideas for college graduates we've rounded up here are a curated mix of practical and fun—with a lot of overlap, of course.
In a way, college graduates need new things the most. Whether they're starting a new job or moving to a new city, a fresh arsenal of supplies will help the newly-minted hit the ground running.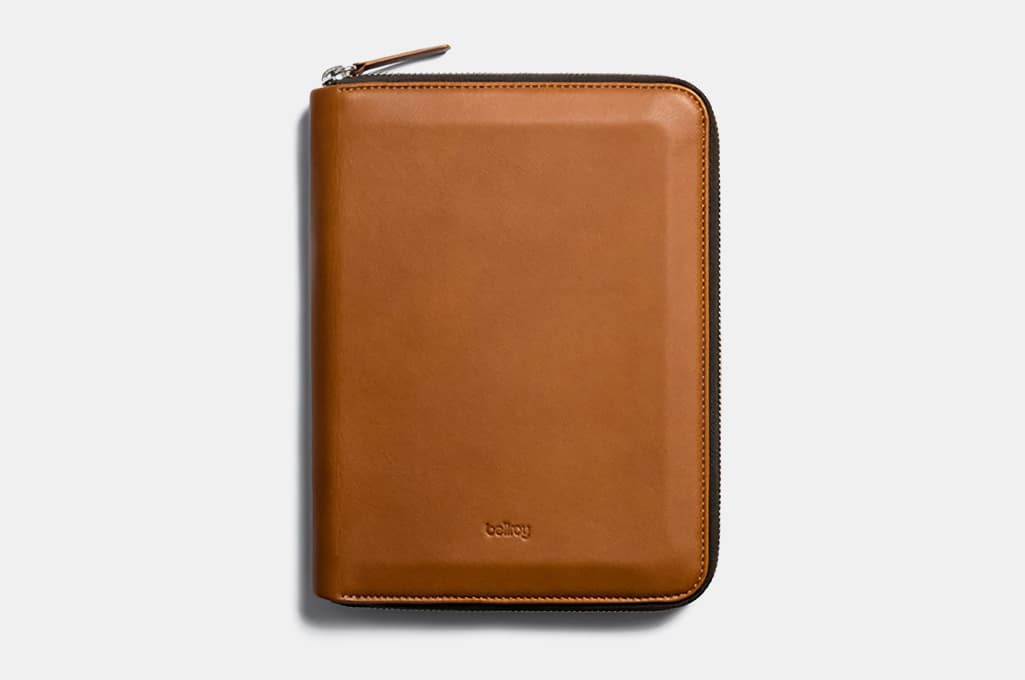 Bellroy Work Folio A5
When the wisemen recommended we dress for the job we want, not that one we have, they were also referring to organization gear. The Bellroy Work Folio A5 provides a neat system for your pen, phone, small tablet, and important documents, allowing you to keep your mind focused and your desk clean. It's made of handsome environmentally-certified leather, that'll age like good scotch, and combines style with professionalism.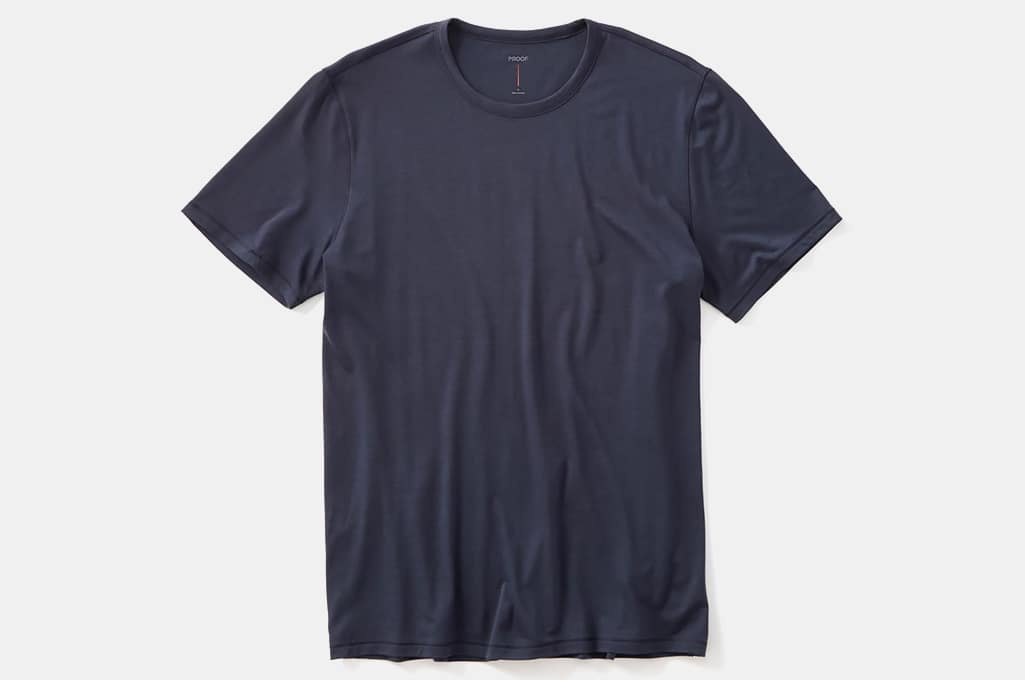 Proof 72-Hour Merino Tee
Let your college grad spend more time impressing his new boss (or sending out those job apps) and less time at the laundromat. Thanks to its high-level odor-resistance and durability, the Proof 72-Hour Merino tee can go three days, non-stop, without washing. The folks at Proof actually put this to the test by roaming the desert wearing this tee for, you guessed it, 72 hours. Not only does this shirt pass the test, but it's super soft, temperature regulating, and comes in several neutralized shades.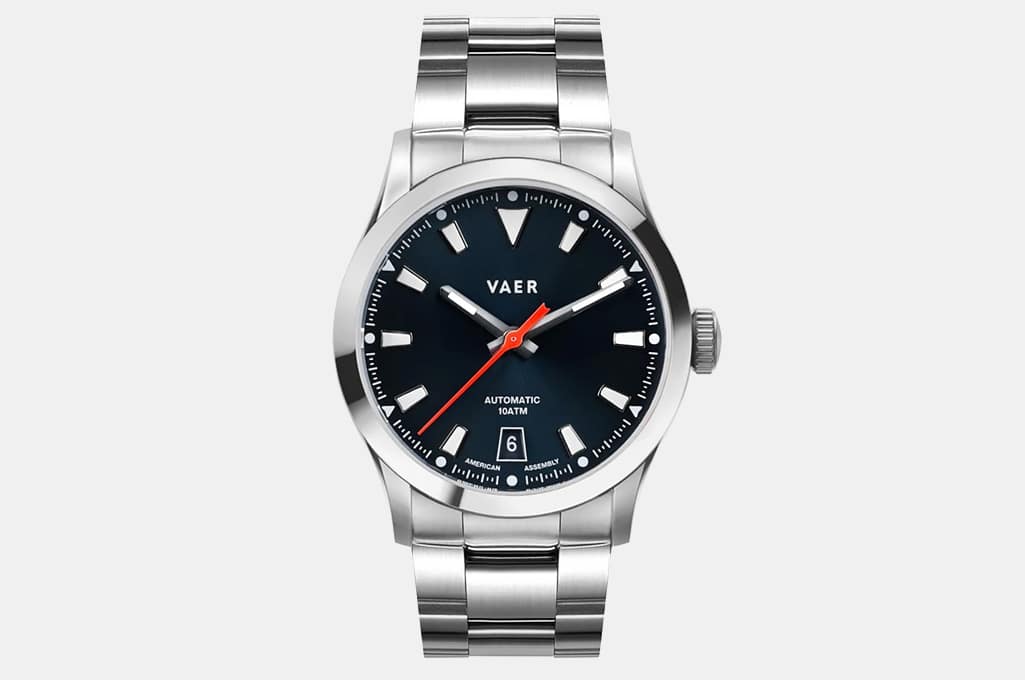 Vaer A3 Atlas Automatic Watch
With the A3 Atlas Automatic, Vaer takes the bare essentials of a field watch, and maximizes their functionalities. The result is a durable timepiece that has everything you need, and nothing you don't. Between its domed sapphire crystal, 100 meters of water resistance and its anti-shock automatic movement, the A3 is as reliable and exquisitely-built as tool watches double its price. Plus, the flawlessly applied dial and exhibition caseback make this watch a real looker.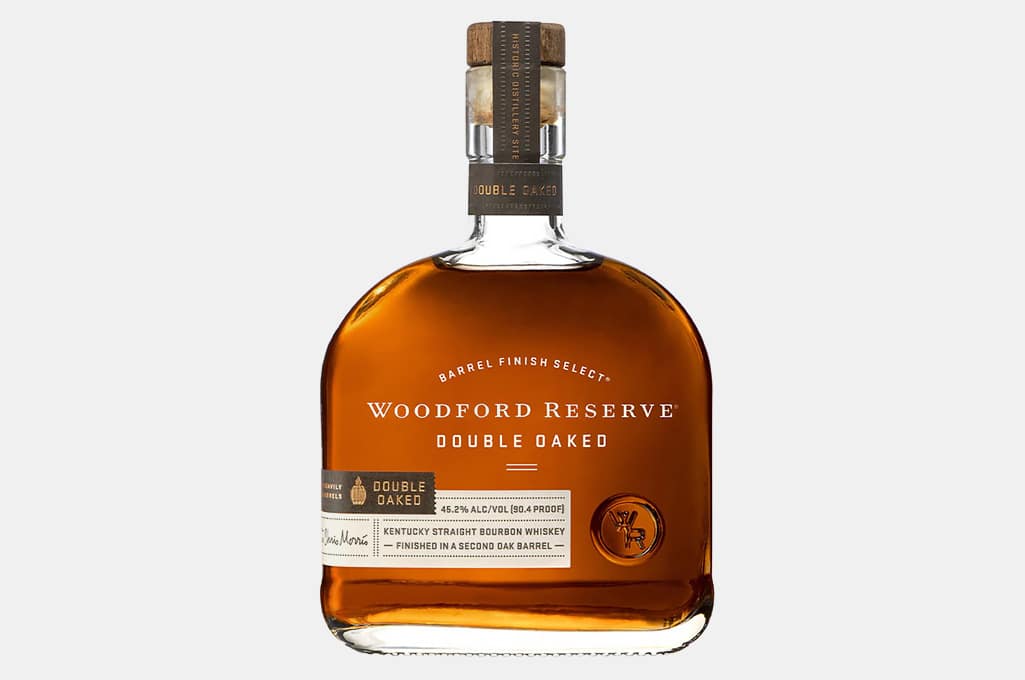 Woodford Reserve Double Oaked Bourbon
Now that Junior is out of college, he needs a sophisticated bourbon. In all seriousness though, Woodford Reserve's Double Oaked Bourbon is a flavor-rich experience sure to satisfy whiskey lovers at every level. The bourbon-makers mature it a second time in fully toasted and lightly charred barrels. As good American bourbon should be, a sip of this guy is a taste journey, one that includes chocolate notes, vanilla, and hazelnut. Get the bottle engraved to gift a personalized decanter on top of an excellent bourbon.
Shinola Leather Wrapped Flask
Shinola's Leather Wrapped Flask is like a cool rugged guy in a classy, well-tailored suit. It's built with an authoritative-looking gunmetal stainless steel, then dressed up in Navigator leather, which is infused with rich oils to give it a supple hand feel. Additionally, this six-ouncer hides easily in a back pocket. This flask proves that a spirits container can be tough and elegant, and should be.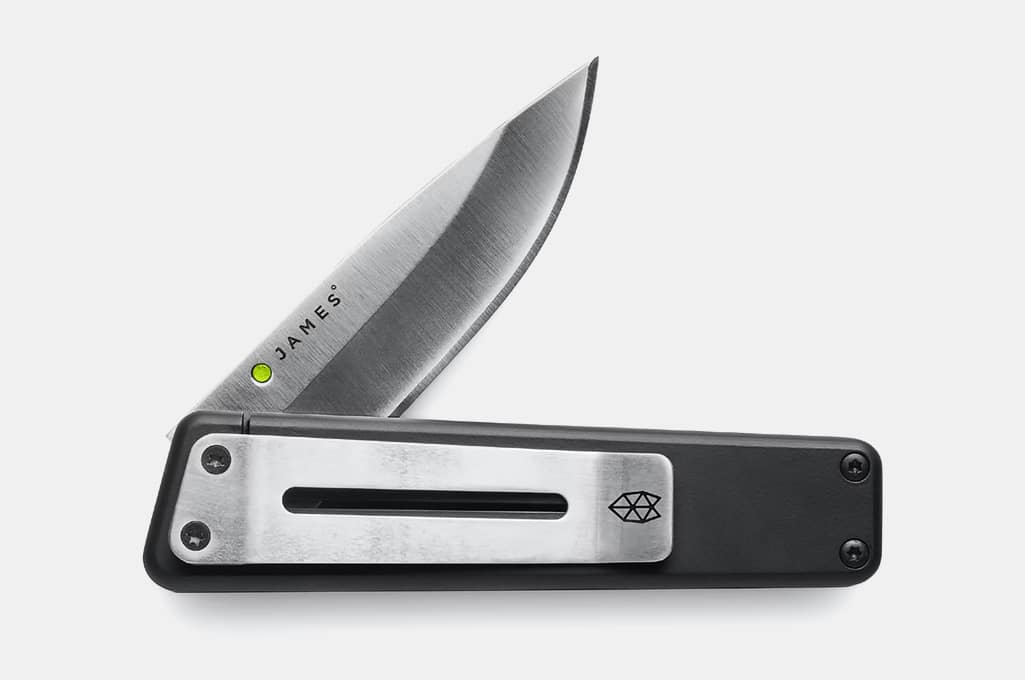 The James Brand Chapter Knife
Count on James Brand to serve up a simple but premium folding knife. The classic design is upgraded with a corrosion-resistant S35VN steel blade, which is hardened and strengthened by heat treatments, and super easy to polish. The titanium frame-lock is durable but light, offering easy and safe action. Each variation is as stylish as the other, all accented with a green dot at the blade base.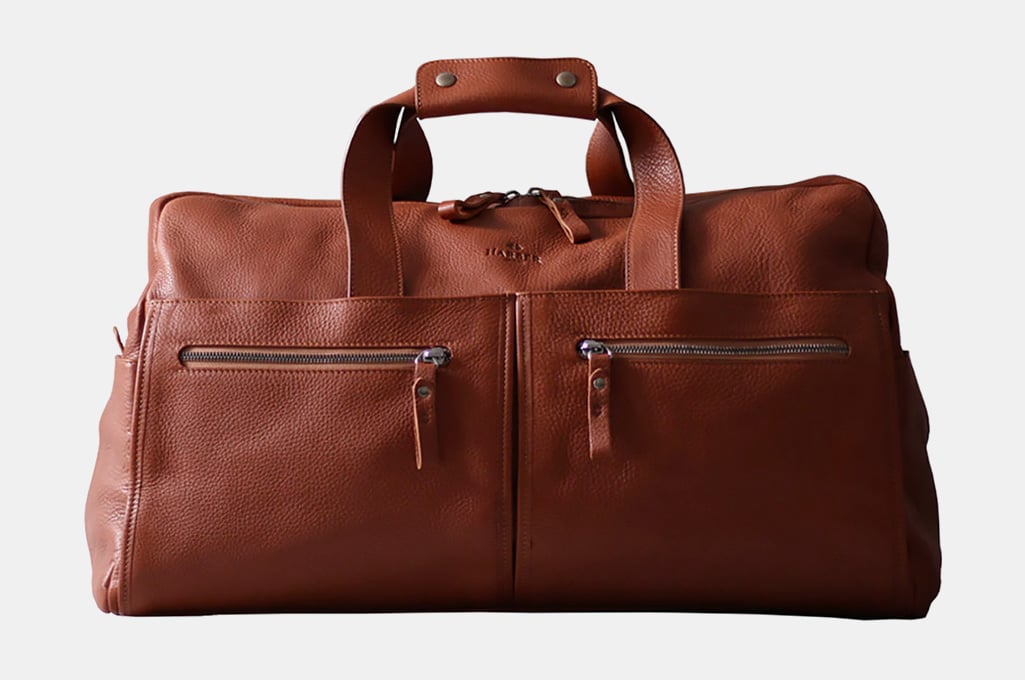 Harber London Leather Weekender Bag
The Harber London Leather Weekender Bag is worlds above the Jansport you carried your books to class in—in usefulness and attractiveness. It's constructed with exquisitely pebbled full-grain leather that will patinate beautifully. There are seven outer pockets for items that require both easy access and secure storage, like your phone and wallet. Inside, you've got over 26 liters of capacity, which isn't too shabby considering this bag fits most cabin requirements. And since those master craftsmen in Spain thought of everything, the handles are designed for maximum comfort.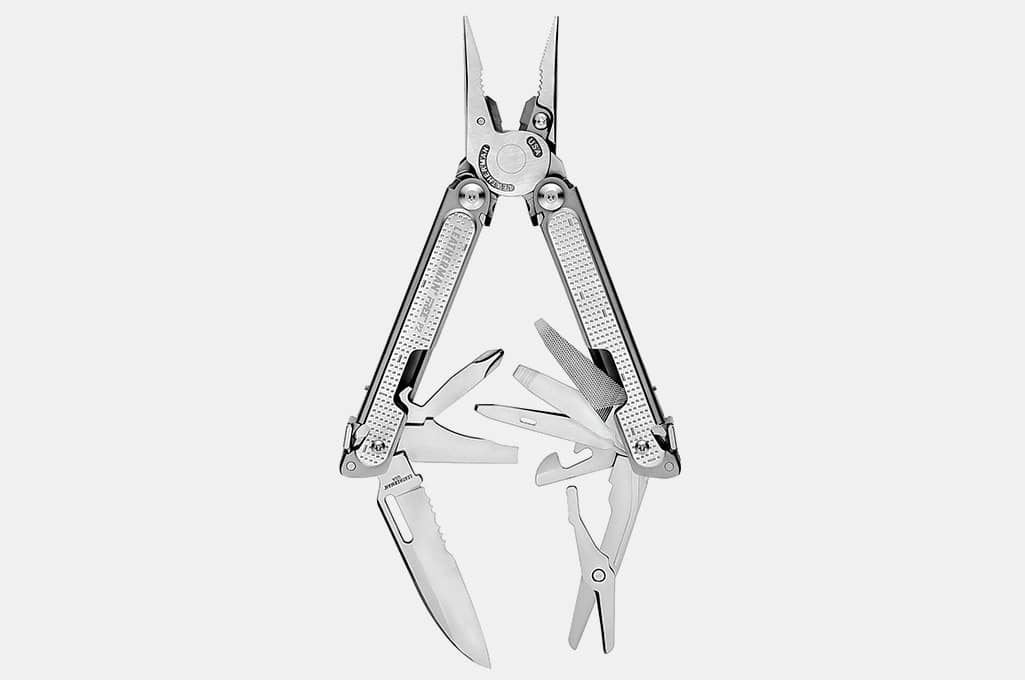 Leatherman Free P2 Multi-Tool
The Leatherman Free P2 is the modern guy's multi-tool, jam-packed with 19 functions in a streamlined and non-cumbersome stainless steel body. For those two-hand jobs, everything can be operated with one hand. The locking feature keeps each tool in place for safe and effective use, while the magnetic system allows quick, smooth access. Just a few of the P2's tools include pliers, wire cutters, spring-action scissors, a 429HC combo knife, and of course, a bottle opener.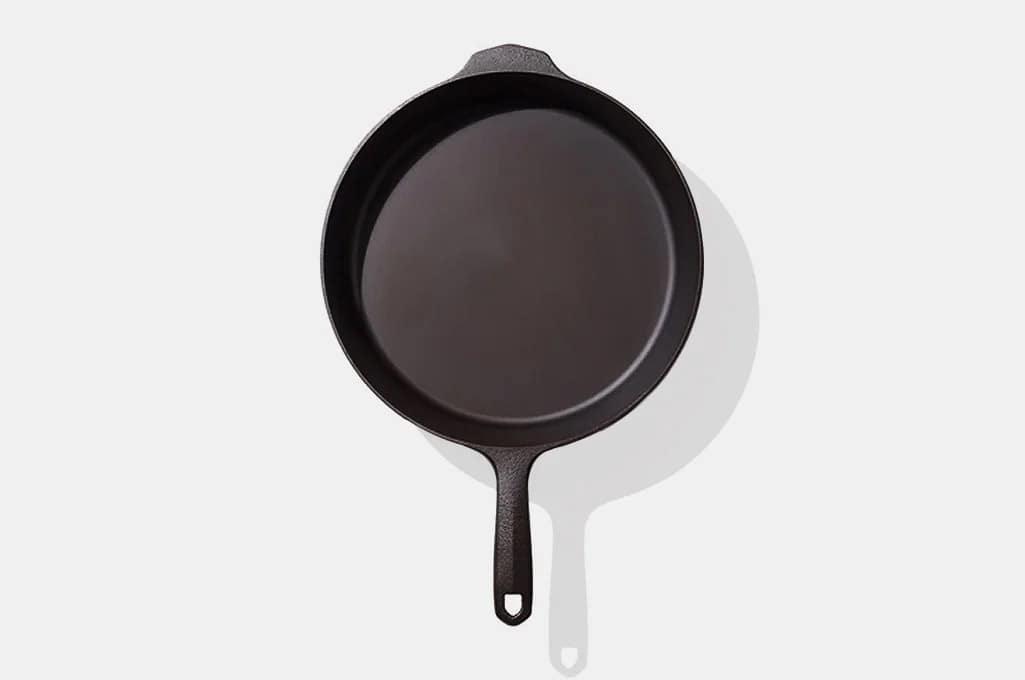 Field Company No.8 Cast Iron Skillet
The No. 8 Cast Iron Skillet from Field Company is the perfect pan for guys newly transitioning into adulthood. It's light and ergonomic, so it's easy to use for everyday cooking, but the cast iron construction is heavy-duty enough for the most complex techniques. As you kitchen novices graduate into more skilled techniques, you won't even have to upgrade to a new pan.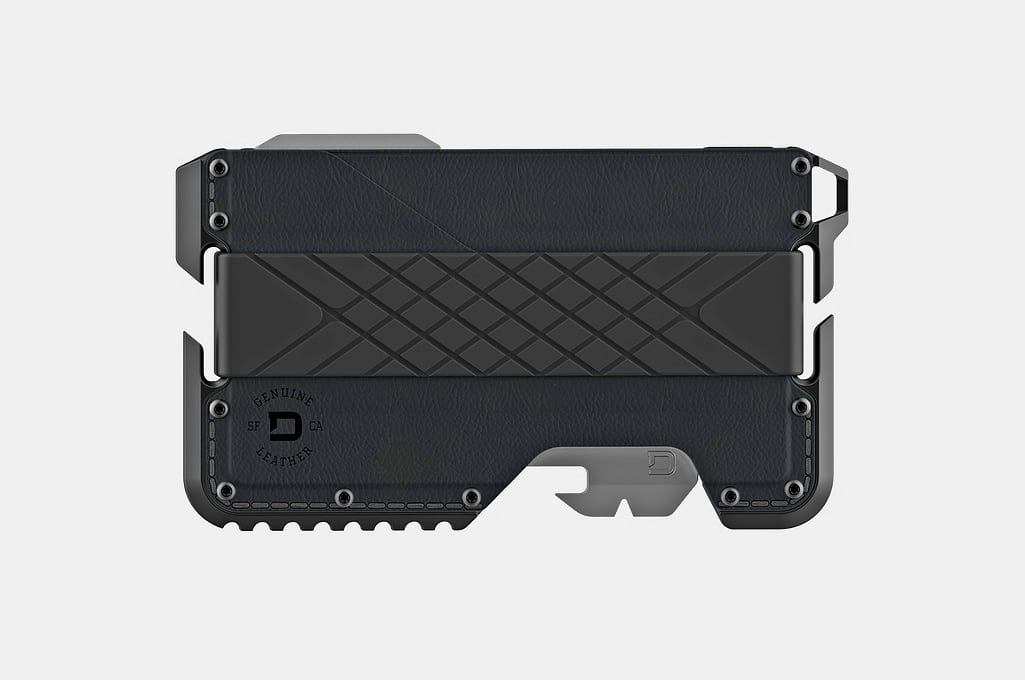 Dango T02 Tactical Wallet
Undeniably Batman-esque in its build, convenience, and functionality, the Dango T02 Wallet holds your cards and ensures you're ready for impromptu jobs. There's a built-in paracord cutter, nail pryer, a phone stand, and a serrated edge that can get through even the most textured rope. The wallet's chassis is 100% raw titanium, offering maximum strength and lightness in weight.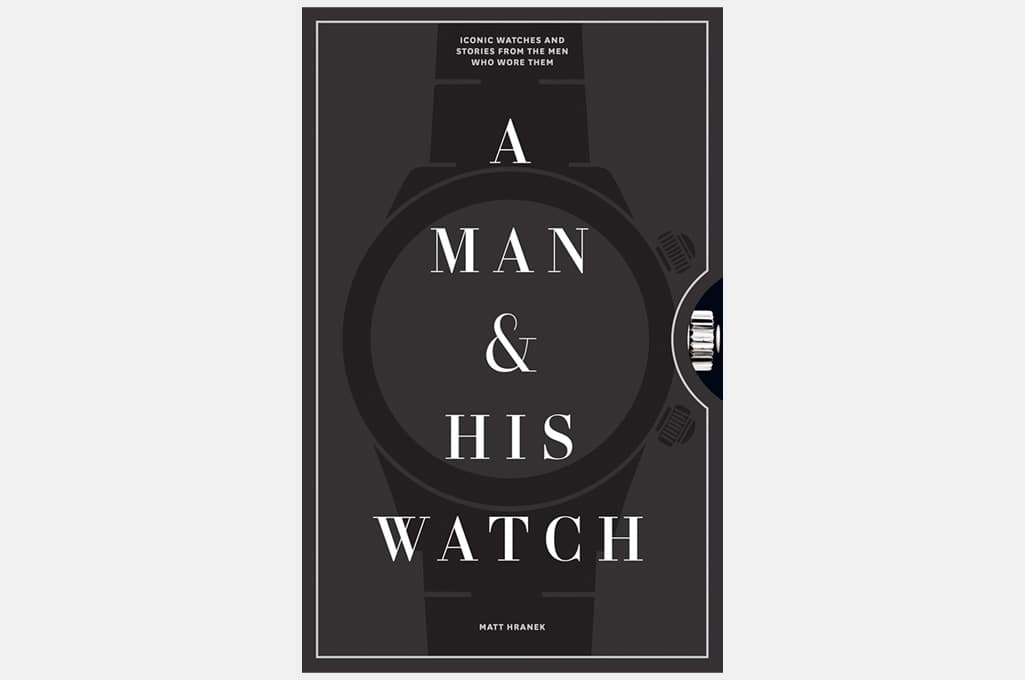 A Man & His Watch
Dapper on your coffee table or bookshelf, A Man & His Watch isn't just a cool-looking item, but a great read. It explores the topic of watches through the real reason we love them. No, not to tell time, but because of its style and stories. The technical history is told through the lore of great men who loved their watches, including Winston Churchill, Paul Newman, Sylvesteor Stallone, and Ralph Lauren.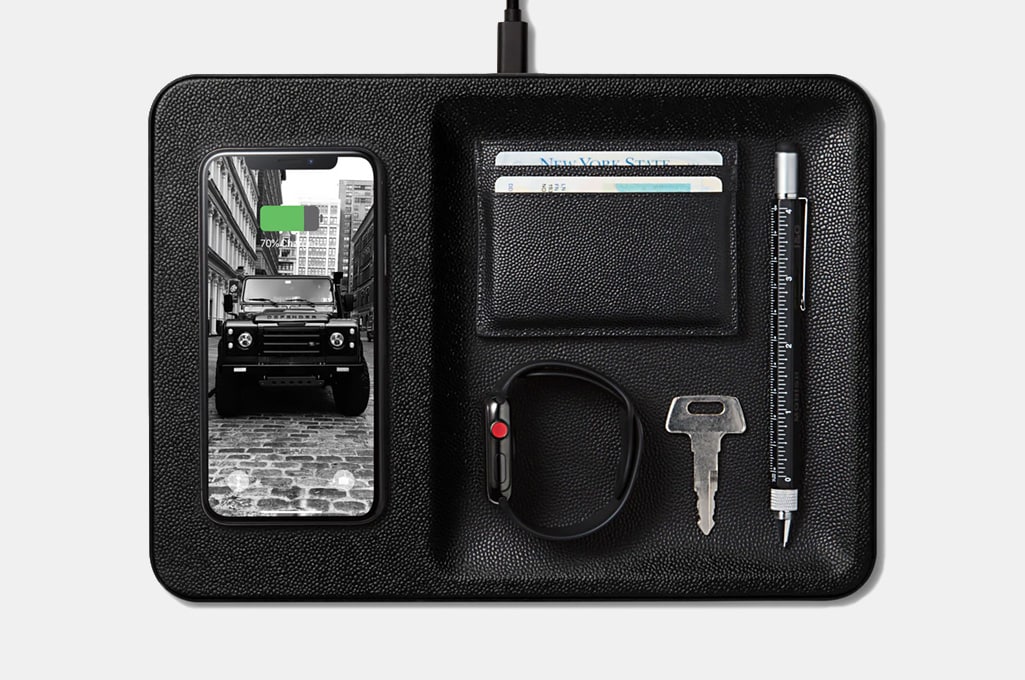 Courant Catch:3
Unlike outdated catchall trays, the Courant Catch:3 can truly catch all, including your technological devices. With its multi-coil, single device wireless technology, your phone has a real place to rest and recharge. Courant even uses a classic valet design complete with an Italian leather construction, giving it a gentlemanly vibe, like a hunt club where your phone, watch, keys, and lighter can all meet.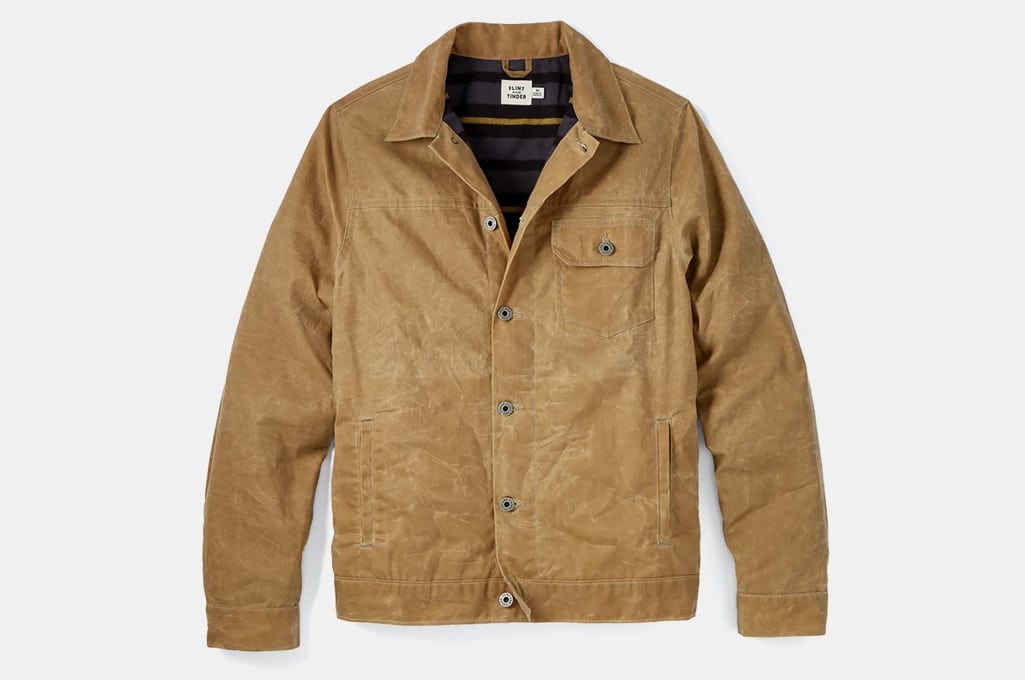 Flint and Tinder Flannel-Lined Waxed Trucker Jacket
Flint and Tinder took a timeless field jacket silhouette then built it with seven-ounce sailcloth, resulting in the Flannel-Lined Waxed Trucker, a piece of outerwear that wears in instead of wearing out. Regardless of the colorway you go for, each bend and stretch of your body slightly lightens the waxed material, creating patterns and patinations specific to you. It's comfortable, versatile, and just makes you look like an adventurer.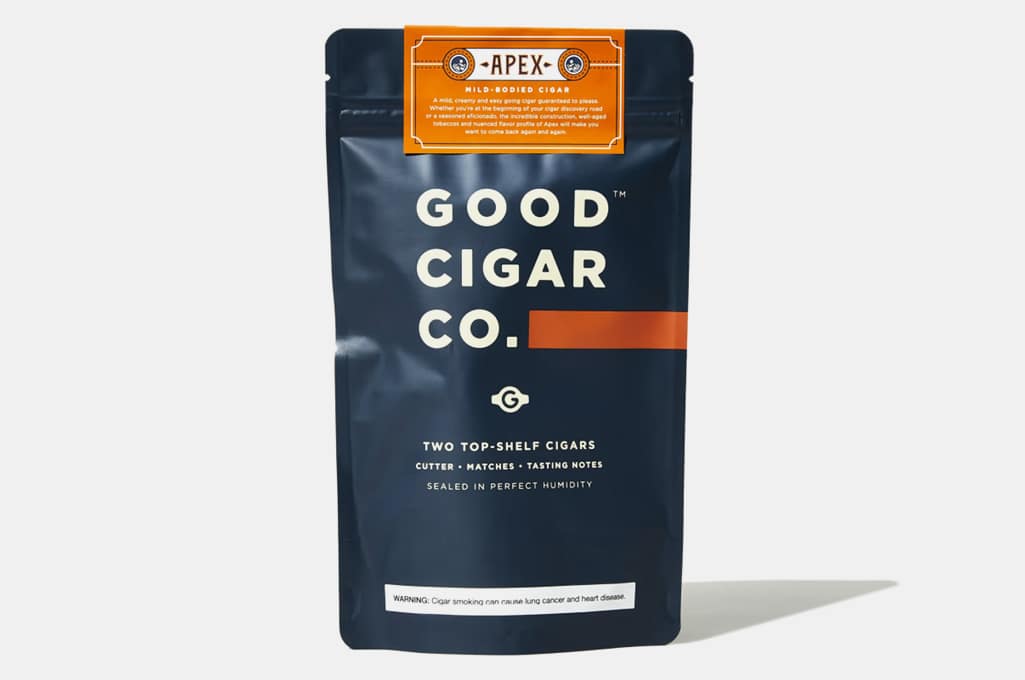 Good Cigar Co. Apex Cigars
I like to call Good Cigar Co. the grown man's Luncheables, but with really good cigars. The Apex Cigar kit not only comes with two delicious cigars, but a cutter, matches, and some tasting notes about the tobacco you've got. It's everything you need all in one place. The cigars themselves are creamy and mild, with an Ecuadorian Connecticut wrapper that adds a sweet aroma.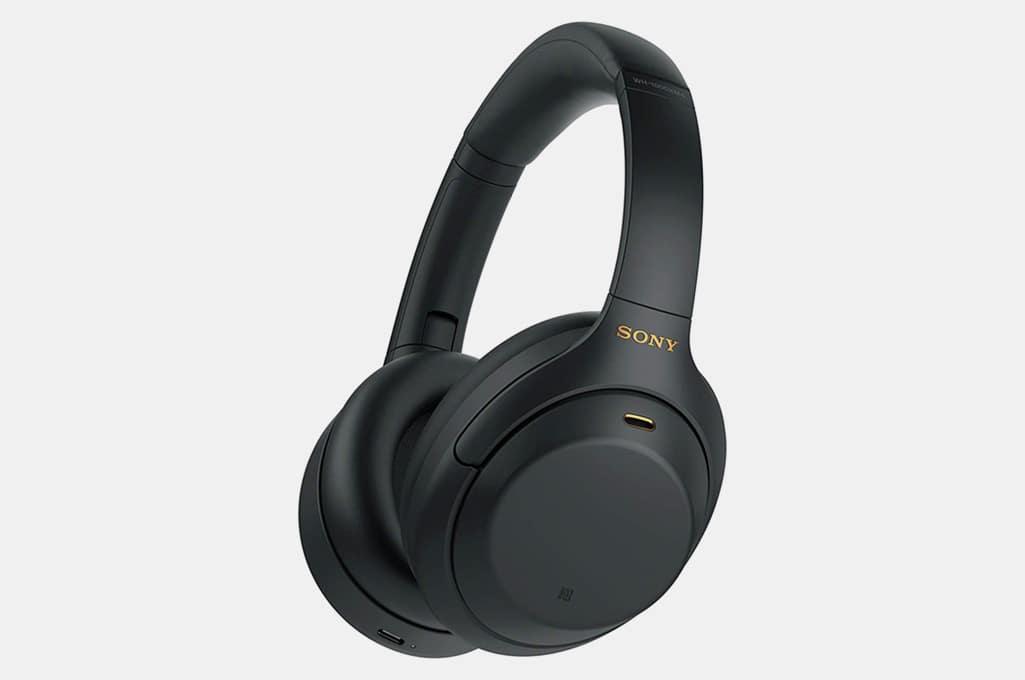 Sony WH-1000XM4 Wireless Headphones
Whether your new grad is working at an office or from home, noise canceling headphones are essential. Sony's WH-1000XM4 Wireless Headphones are a comprehensive command center for sound. It features dual noise sensor technology, which adapts to your surroundings for high-level personalization. The touch sensors are easy to use, and do everything from volume control to activating the voice assistant, while the speak-to-chat auto-reduces volumes when you get a call. Did we mention how comfortable they are?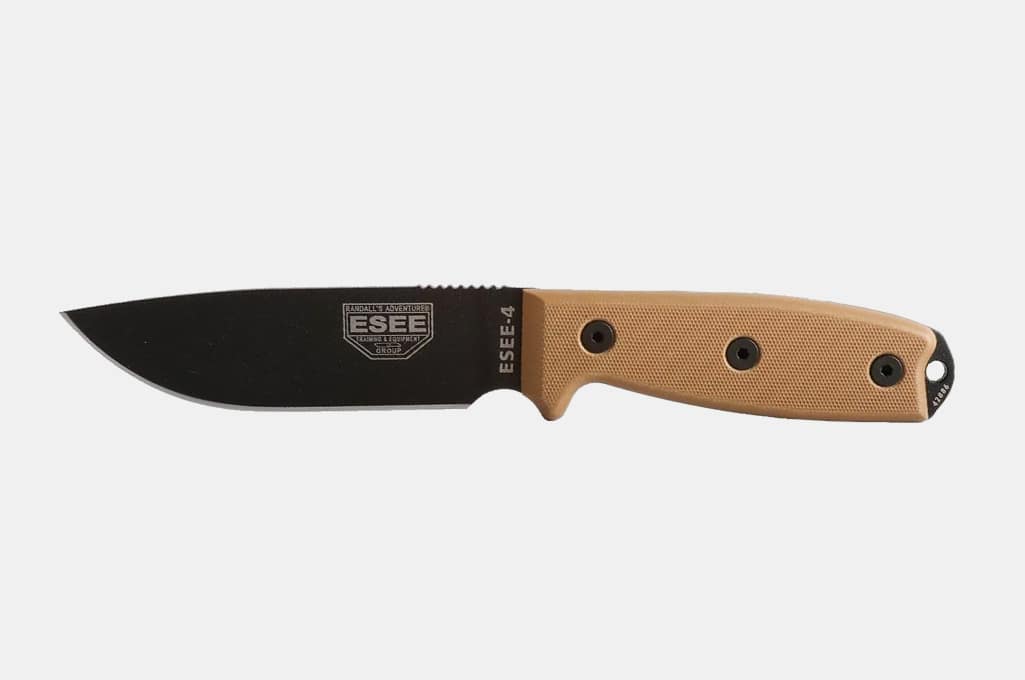 ESEE 4P Fixed Blade Knife
The handy and bang-for-buck ESEE 4P Fixed Blade Knife is equipped with a carbon steel blade, which is extremely strong and even shock resistant. It's also sustainable and easy to recycle, and one of the safest metals out there. It's often used for cooking material because it doesn't shed chemicals. Add a G10 handle to this guy, and you've got a knife that's grippable and stylish.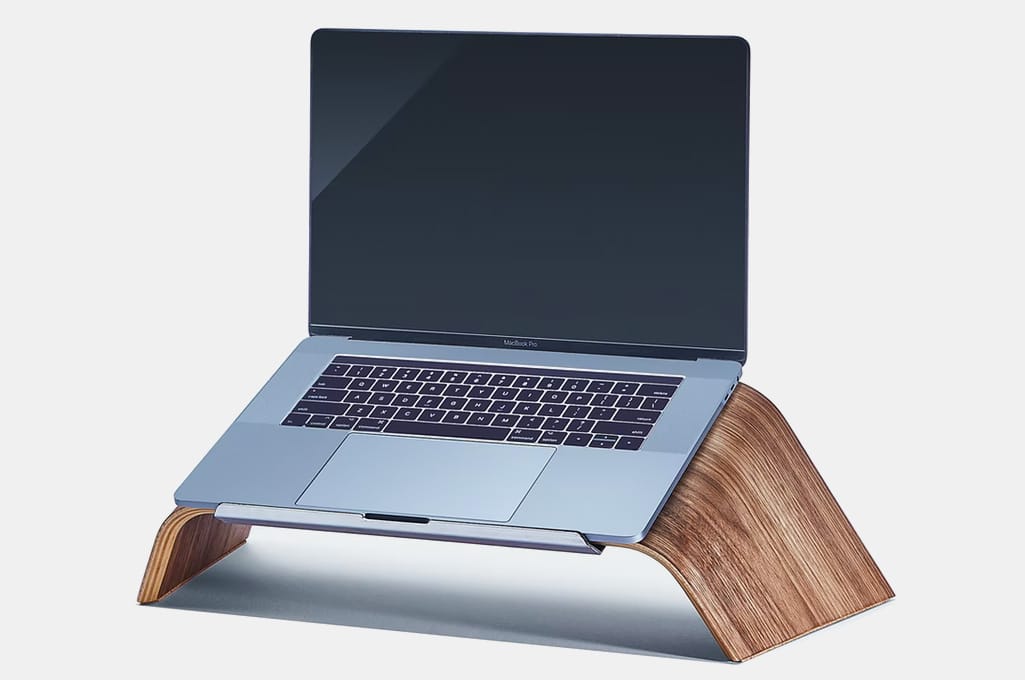 Grovemade Wood Laptop Stand
The Grovemade Wood Laptop Stand boasts an angled, stable platform that can literally hold up to 200 whole pounds. The subtle slant is designed for excellent ergonomics, to fend off impending back and wrist problems that will start to come at your new grad from every corner. The stainless steel stopper keeps your computer from sliding off, and is lined with vegetable-tanned leather to prevent scratches. Best of all, this stand is compatible with all models of laptops. It comes in two variations: A dashing and classic-looking walnut shade, or a clean and modern maple shade, each with unique organic patterning that's hand-sanded and oiled to flawlessness.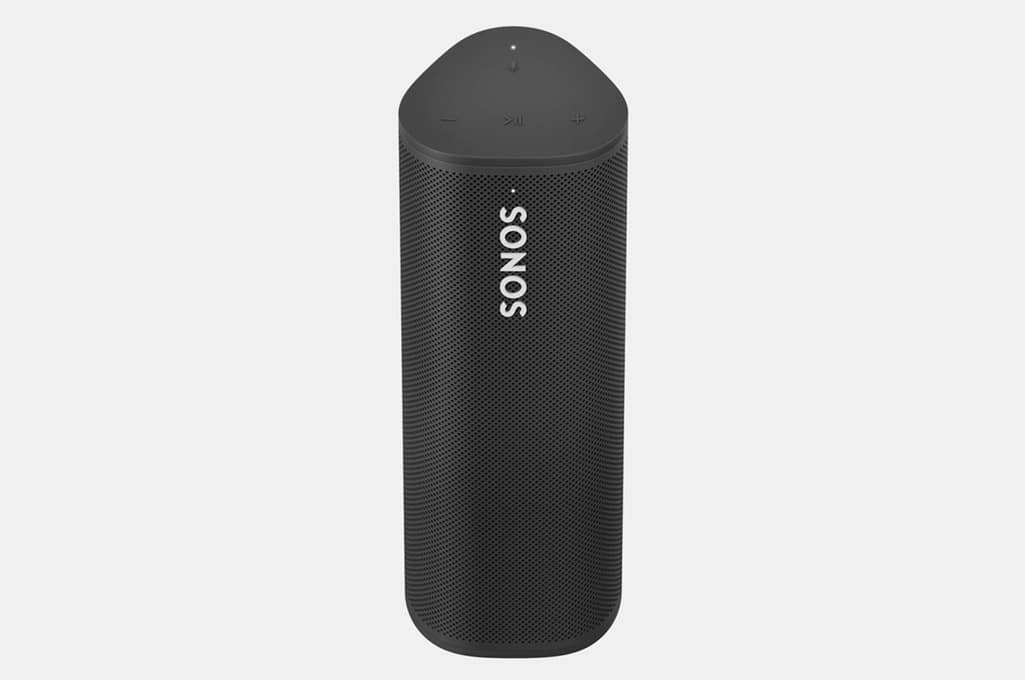 Sonos Roam Smart Speaker
The Sonos Roam Smart Speaker is an outdoor-friendly, lightweight speaker with a whopping 10-hour battery life. You can listen to your Spotify playlists, the good old-fashioned radio, and audiobooks, using the Sonos app or your voice. Of course, this smart speaker is Bluetooth capable too. You can even pair multiple speakers for a surround-sound effect. Choose from neutral or lively colorways, all of which are drop-resistant and waterproof.
Disclosure: Clicking on these links and making a purchase may earn us a small referral fee, at no extra cost to you. Learn more here.
freestar.config.enabled_slots.push({ placementName: "gearmoose_leaderboard_btf", slotId: "gearmoose_leaderboard_btf" });