There's a French culinary term, mise en place, that deserves to find its way out of the kitchen and into the lives of every hardworking man and woman.
Simply translated, mise en place means everything in its place. Said another way, it's the work that you do before you start on your real work—and by having everything organized and ready, you set yourself up for success on your most difficult tasks.
To assist with your own personal organization, we've collected a list of 10 desk items that will help keep you on track as you move through your workday. Consider this list of desktop essentials your shortcut to having everything in its place.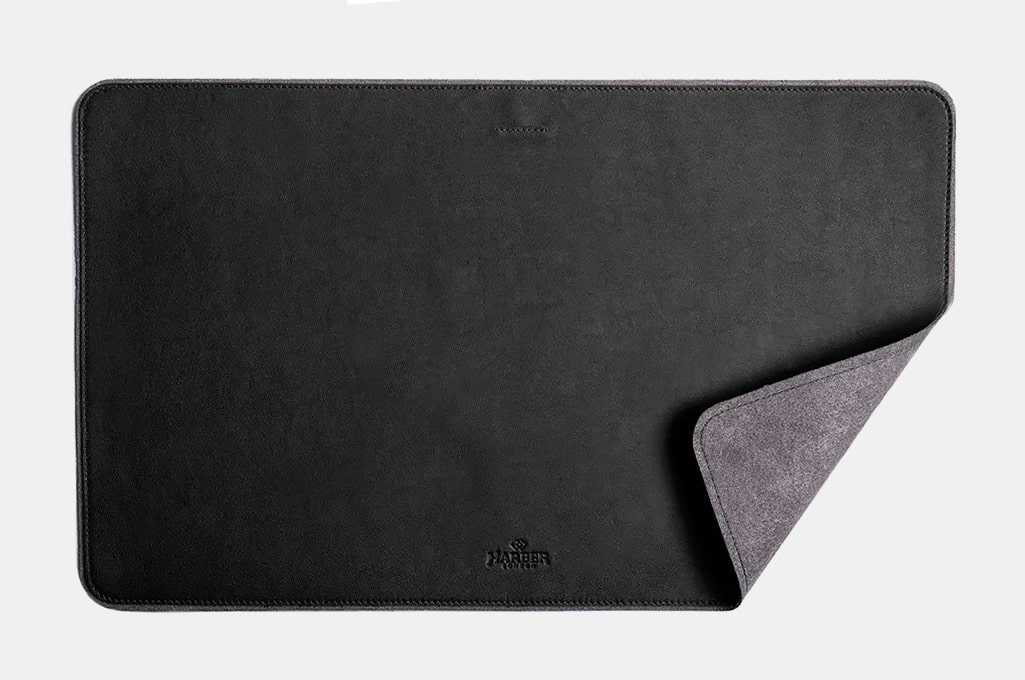 Harber London Leather Desk Mat
Until you've worked with a plush, high quality desk mat, you'll probably think you don't need one. How big of a difference can a quarter inch thick piece of fabric make, anyway? In the case of Harber London's Leather Desk Mat, that difference is a world of comfort for your hands and wrists.
Made from a premium full grain leather and backed with a felted wool, it offers a one-two punch combo of padding and pleasing texture, making it easier to type away at your keyboard with less fatigue. And thanks to cut-through holes for cords and cables, it can perfectly accommodate everything from an ultra thin Apple keyboard to a beefier mechanical one.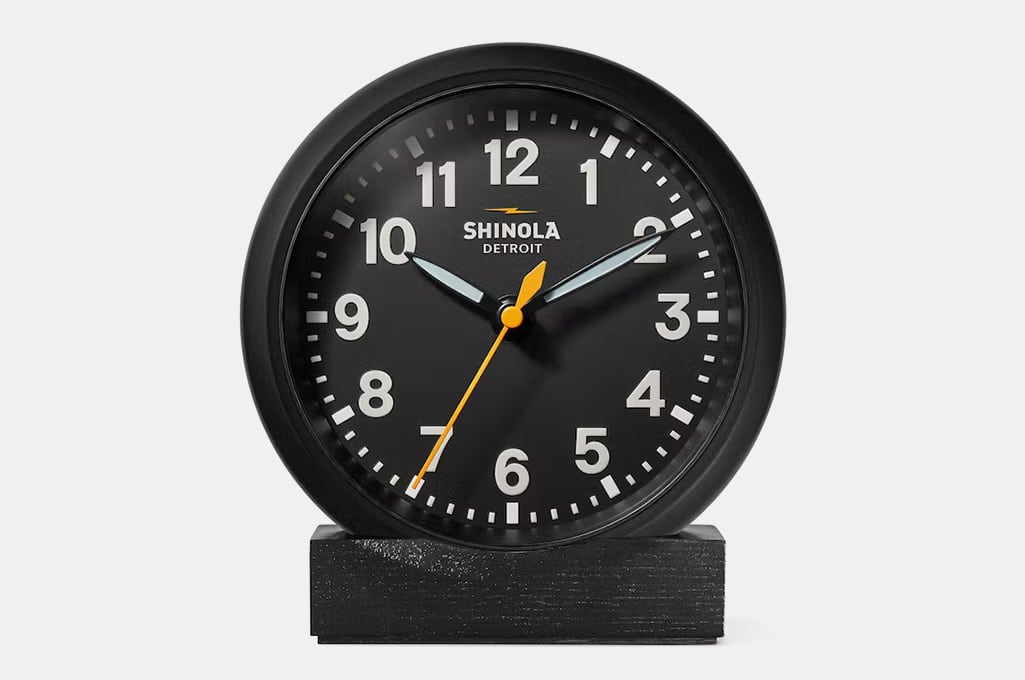 Shinola Runwell Desk Clock
There's a common trap that most people fall into during their workdays: You go to check the time—on your smartphone, naturally. Then you see a notification, a text message, an email. So you click into each one, answering what's coming up in the moment. And by the time you're done, you can't even remember what you were looking at the time for in the first place.
That's why you need Shinola's Runwell Desk Clock: In addition to being a gorgeous piece of decoration for your desk, it can help keep you on task and away from the constant distractions of your smartphone.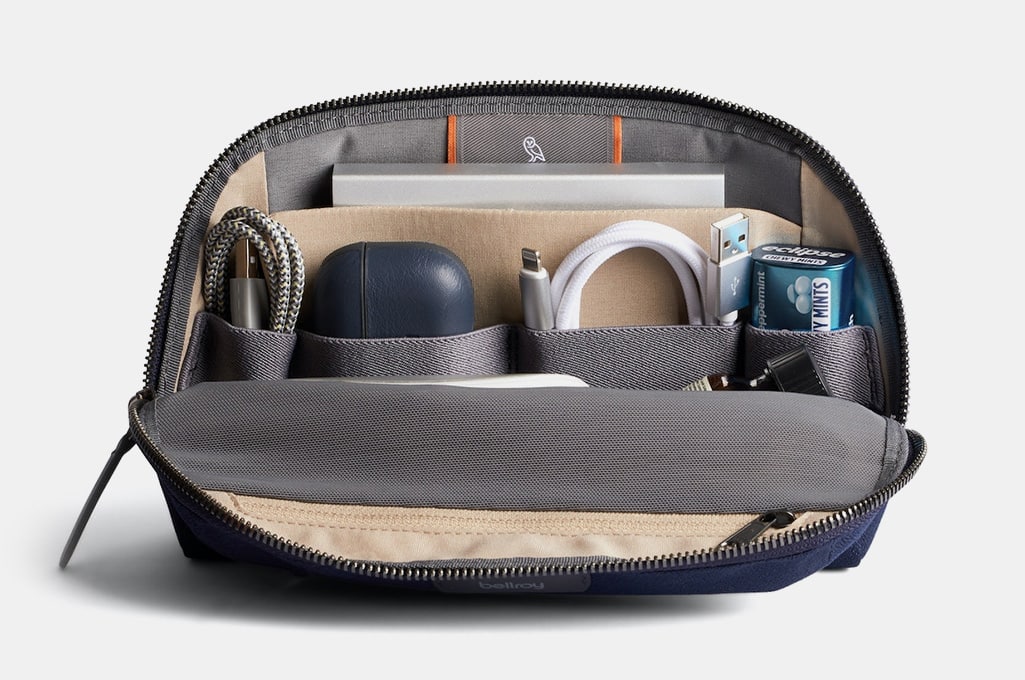 Bellroy Desk Caddy
Now more than ever, our offices are "on the go". One day you may be working from your home office; the next, a cafe; and then at your shared office space for the rest of the week. That's why something like Bellroy's Desk Caddy is such an essential for your office desk, wherever it may be.
It's a cleverly designed stand-up pouch with tons of organization for your techie essentials, and it's compact enough to grab off your home office desk and throw into your everyday carry bag before you head off to work.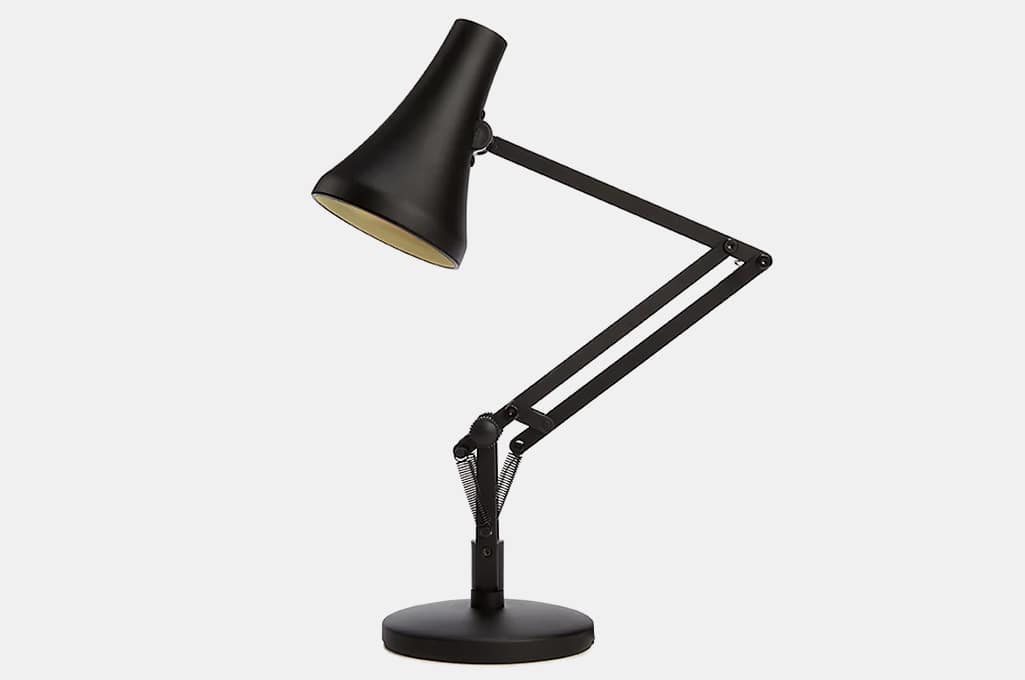 Anglepoise 90 LED Desk Lamp
Unless you're blessed with a perfect sunny day and a window to let the light shine on your desk, you'll need a desk lamp (heck, even if you do have sunny days, you might end up working at night).
The Anglepoise 90 LED Desk Lamp from Lumens is a perfect choice for the job, with its classic design, three light modes that are easy on the eyes, and a three dimensional adjustability to focus light wherever you need it most. It doesn't hurt at all that the lamp comes with a lifetime guarantee, too, so you know that it's a great investment for your workspace.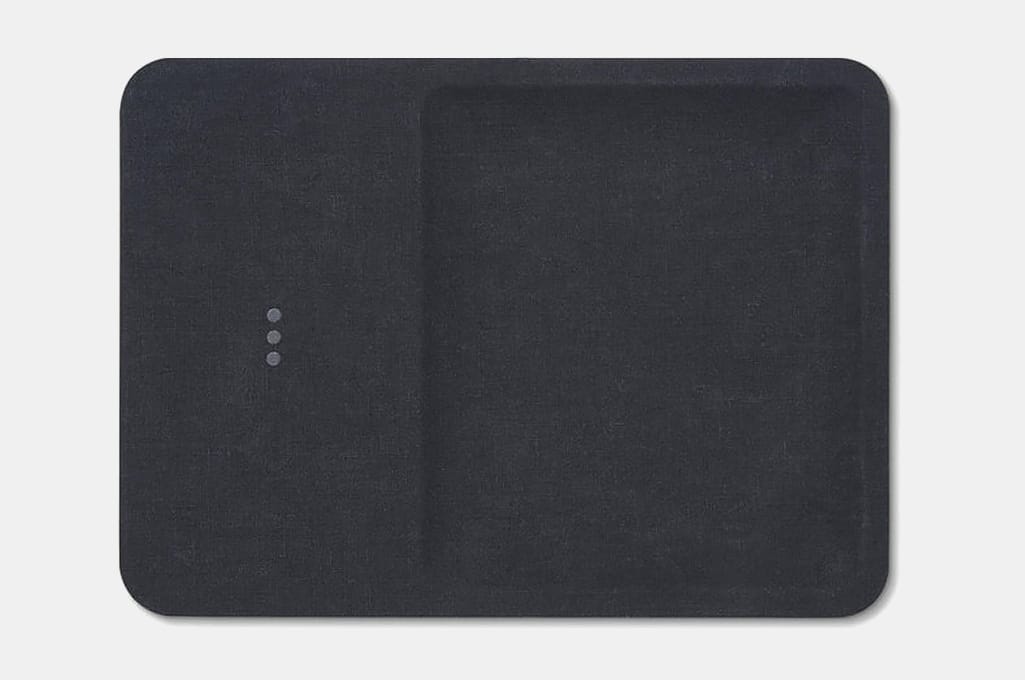 Courant Catch:3
A valet tray is a wonderful addition to any desktop setup, as it gives you one place to put all your EDC essentials when you're not carrying them in your pockets. But an even better addition to your desk is the Courant Catch:3—a combination valet tray and wireless phone charger that's ideal for busy professionals.
Soft Belgian linen will protect your phone from scuffs and scrapes, and the Catch:3's weighted non-slip construction guarantees that it stays put right where you need it most. Pro tip: Consider getting one for your desk, and one for your bedside table too.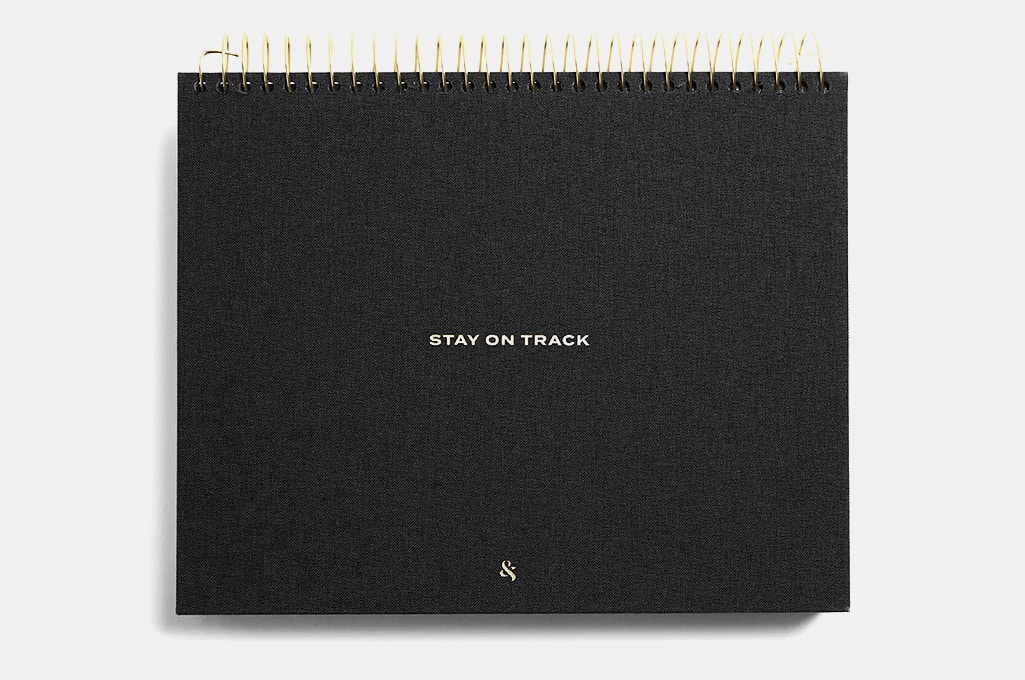 Stay On Track Deskpad
There's no shortage of calendar and organization apps for your smartphone and computer, but they all seem to miss out on one thing: Keeping your attention on a single item, so you can exercise your laser-like focus in getting things done. Stay On Track's Deskpad is our top choice for filling in this technological gap.
Made in a highly functional spiral bound style, this 180 page organizer refines your daily tasks to simple categories: The big picture, four major projects, assorted notes, home life responsibilities, and a weekly calendar, as well as "one thing for yourself". That makes it a complete system for keeping track of what matters, and letting go of everything that doesn't.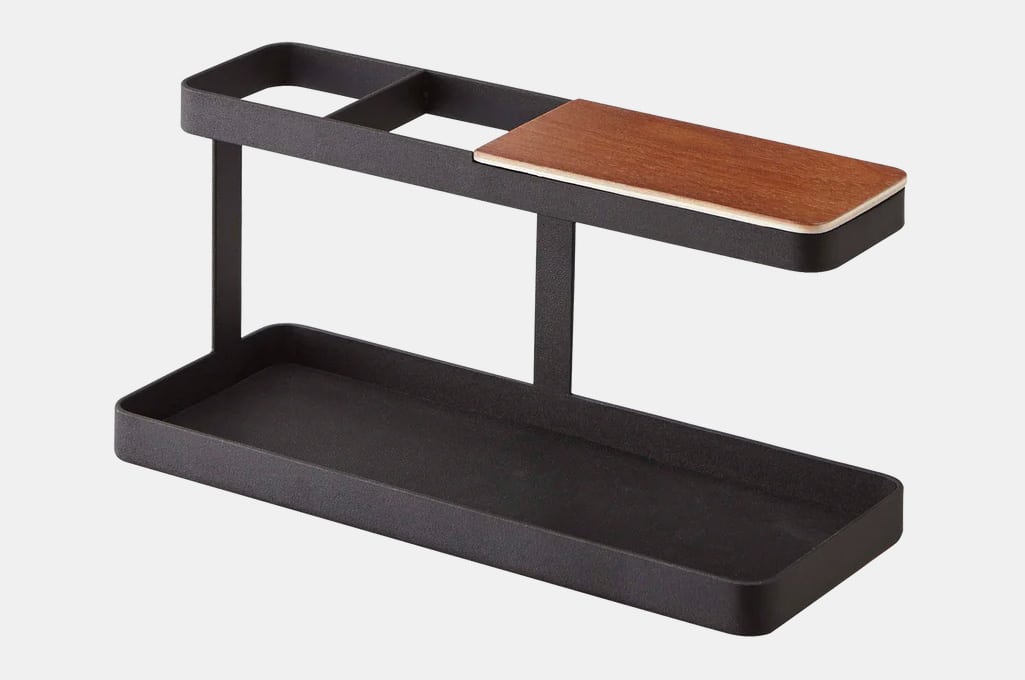 Yamazaki Tower Desk Organizer
When you're looking at organizing your desk, think Tokyo—i.e., going vertical as well as horizontal. Yamazaki's Tower Desk Organizer is just what you need to make the most of even the smallest desk space, with a surprisingly elegant design that really gives you a space to store every single office thing (no matter its shape and size).
Made from solid steel with wooden accents, the Tower Desk Organizer offers an expansive base tray for your keys, change, rings, and more, as well as an arm with both hollow and solid spaces. You can hang your watch from the wood, prop your phone up for easy viewing access, and store any longer or taller items in the hollow center.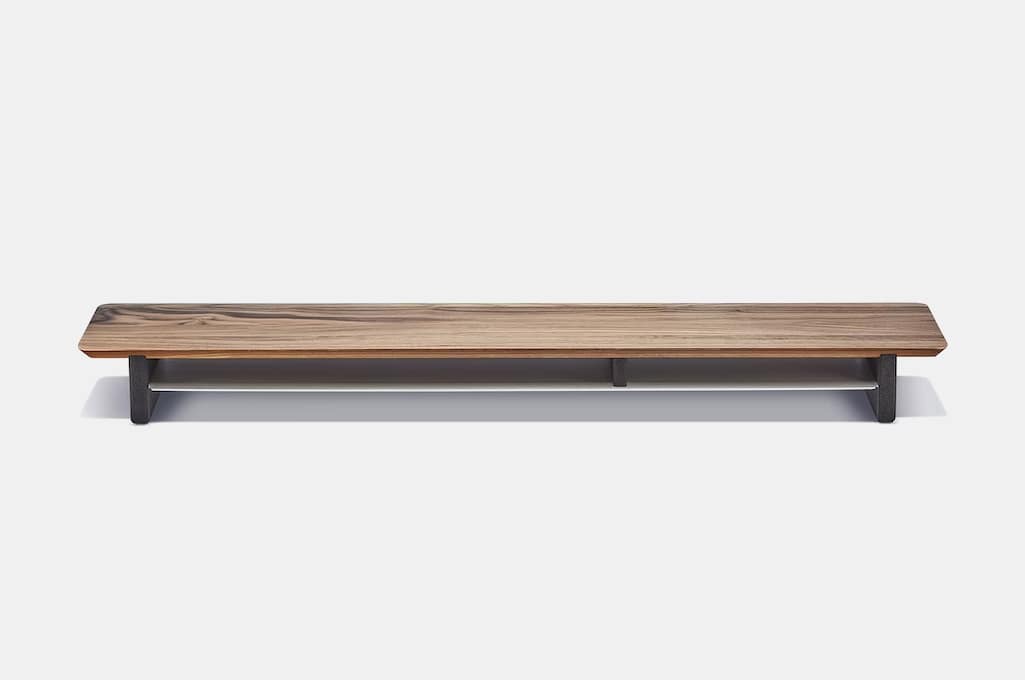 Grovemade Desk Shelf
You'd be surprised at how much of a difference a few inches of elevation can make. No, we're not talking about platform shoes—but rather, a platform for the monitor on your desk.
Grovemade's Desk Shelf starts by placing your screen at the ideal height to minimize strain on your neck and eyeballs, but that's just the beginning. It's also engineered with perfectly sized spaces for a laptop, tablet, notebook, or keyboard to be stowed away when not in use. As if that's not enough, the entire shelf is made from lightweight but tough aluminum, American hardwoods, and natural cork hand stained with Japanese calligraphy ink.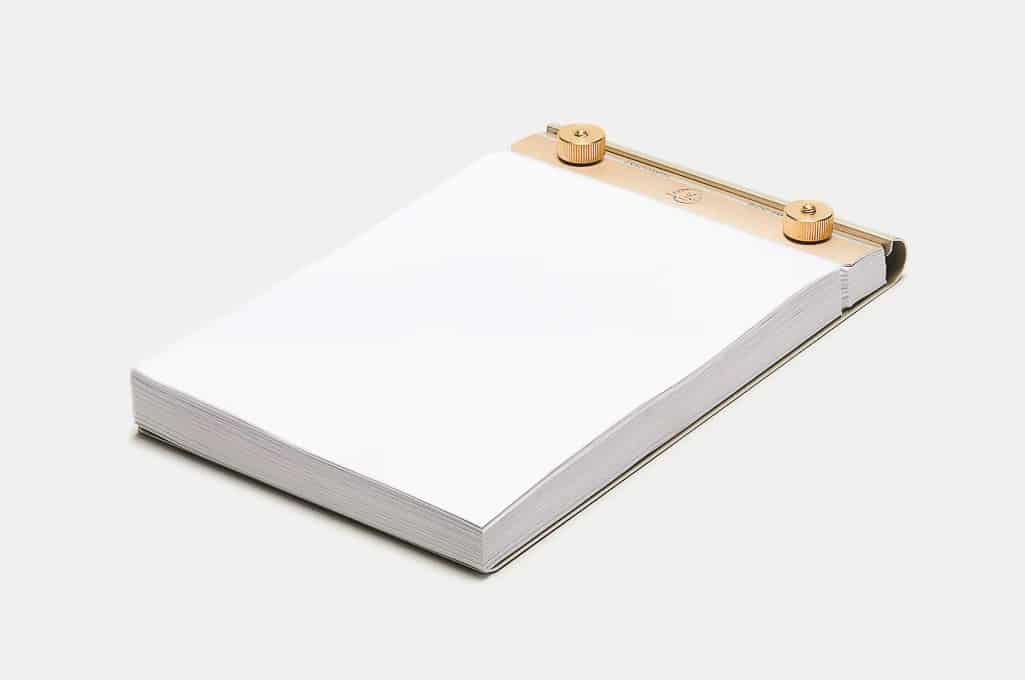 Craighill Desk Pad
Take one look at the Craighill Desk Pad, and you might think: What do I really need a plain notepad for? But first, look again: This Paris-crafted notepad isn't just a work of precision engineering and design artistry—it's also an ideal way to encourage you to take notes by hand for recording what really matters.
The Desk Pad has such an air of exclusivity and power that it seems to just call out for important thoughts and observations to end up on each of its pages.
Disclosure: Clicking on these links and making a purchase may earn us a small referral fee, at no extra cost to you. Learn more here.
freestar.config.enabled_slots.push({ placementName: "gearmoose_leaderboard_btf", slotId: "gearmoose_leaderboard_btf" });