10 Essentials For Your Dopp Kit
The best way to start any day, or any road trip? With nothing less than the quality men's grooming essentials, of course. But not just any old grab bag from the pharmacy will do. Just as you put in the time to research your favorite denim and pick out the perfect pair of leather boots, the same process should apply to what goes into your dopp kit.
These are the goods that can make or break your grooming routine at home, and particularly on the road. Your dopp kit loadout helps get you ready for the day — or recover from the day — with ease of use and serious functionality in mind. We're talking the types of products you can incorporate into a daily routine without adding a ton of steps — you're a busy guy, after all.
A roundup of dopp kit essentials can be found below, but this is only the start — you can make each of these a new staple in your grooming rotation, starting today.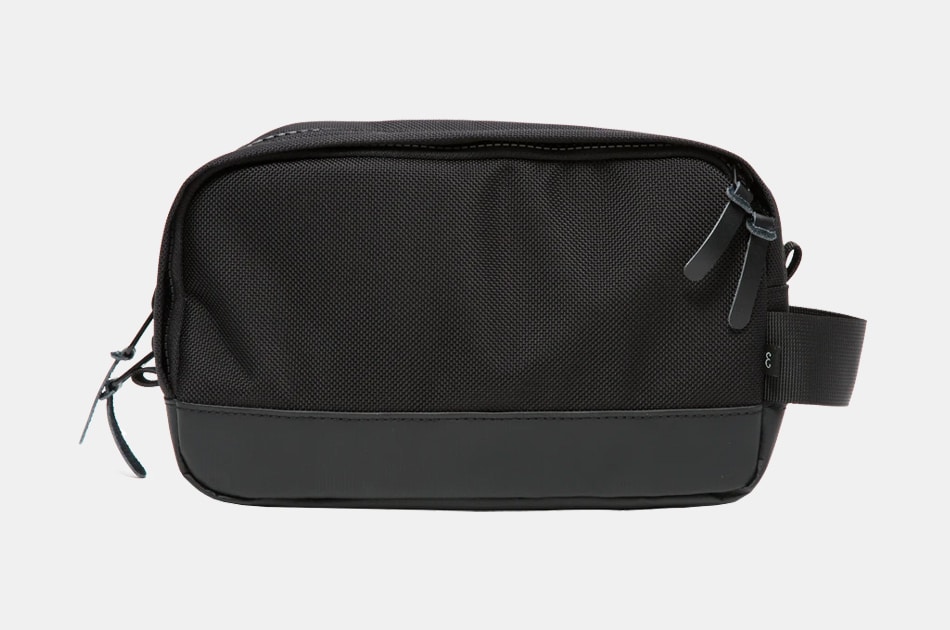 Everyman Hideout Dopp Kit
Any discussion about what goes into your dopp kit has to start with, well, a dopp kit. One that's tough, durable and uniquely well-suited to the demands of stocking all your grooming essentials. The Everyman Hideout Dopp Kit, made from ballistic nylon and featuring a tooth brush stand and charging port (yes, for real), is the one to buy now.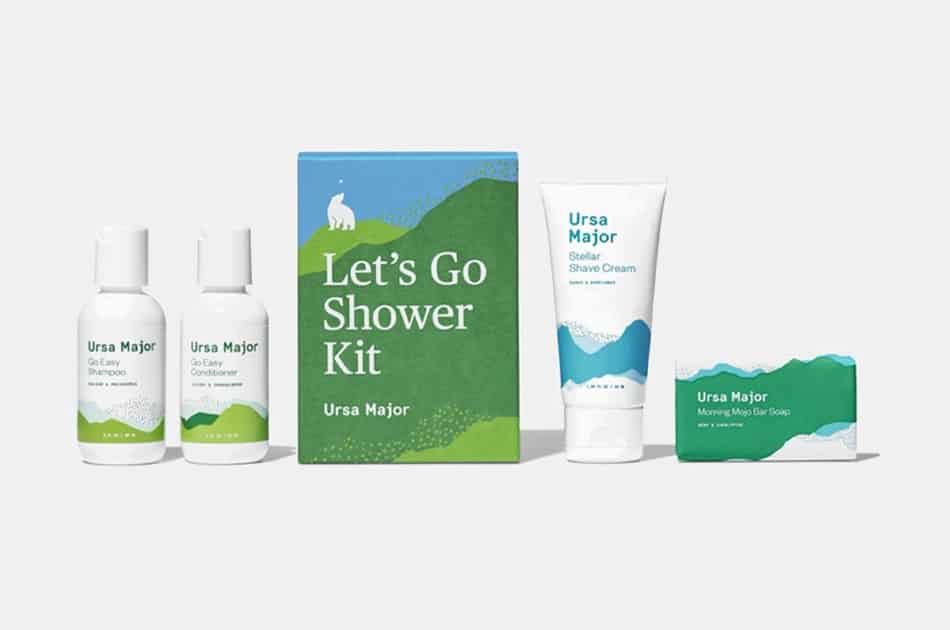 Ursa Major Let's Go Shower Kit
When you're on the go, you've got to be able to bring your grooming picks on the road with ease — without losing any of the quality and functionality you'd get at home. Hence, the Ursa Major Let's Go Kit belongs in your dopp kit on your next road trip. TSA-approved picks include a handy conditioner, a high-quality shampoo, shaving cream and the brand's famed Morning Mojo Bar Soap. Pack it up and hit the road.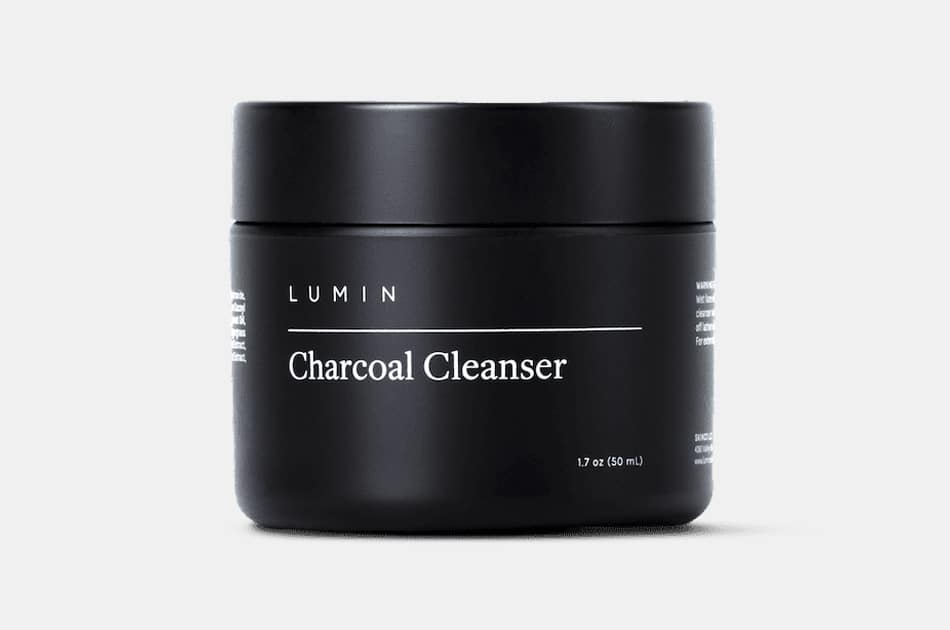 Lumin No-Nonsense Charcoal Cleanser
No-nonsense should be the name of the game when it comes to packing up your dopp kit, so let Lumin Skin do the hard work for you here with the aptly named No-Nonsense Charcoal Cleanser. Charcoal is an ingredient that's all the rage in the grooming world these days, and with good reason: This cleanser in particular works overtime to remove pollution, dirt, grime and oil from your face.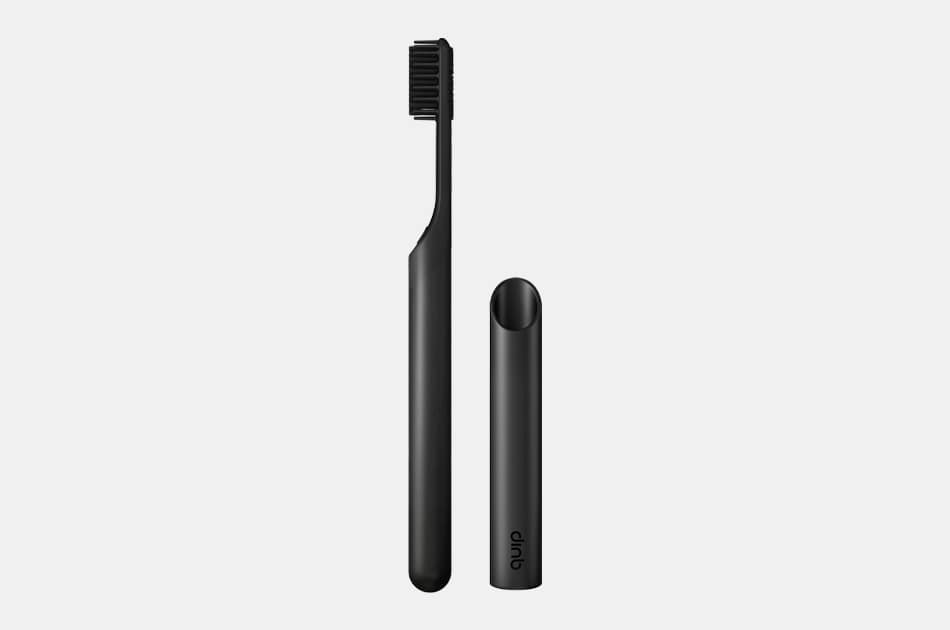 Quip Smart Electric Toothbrush
How many times have you arrived at your destination and realized you forgot to pack a toothbrush? Those days are long gone now, though — we think you'll have a hard time forgetting the functional and innovative Quip Smart Electric Toothbrush. We love the simple design and of course, the sleek black colorway.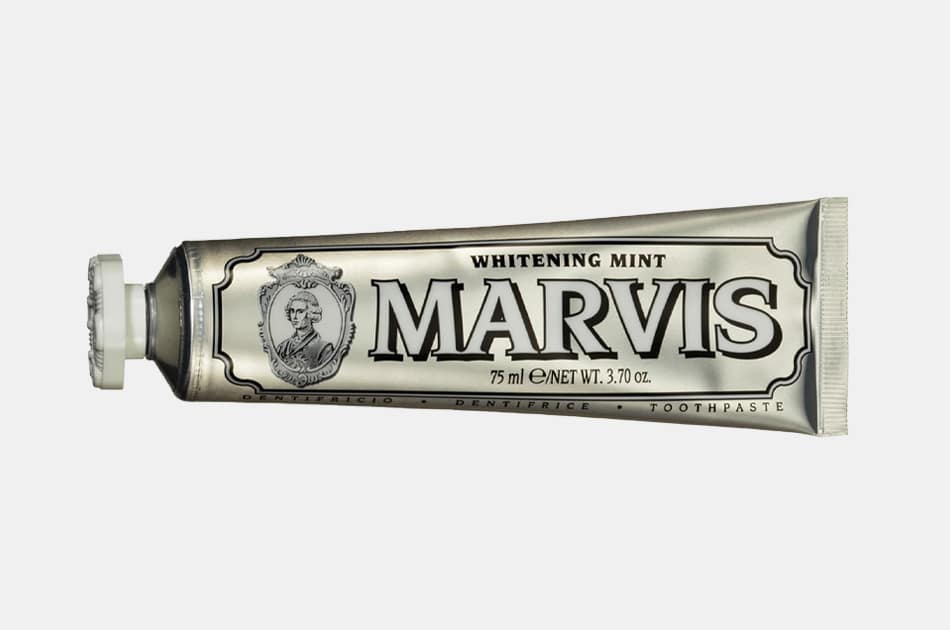 Marvis Whitening Mint Toothpaste
The next step after picking up the coolest toothbrush on the market? Picking up some toothpaste befitting a refined man such as yourself. Marvis has been a staple in medicine cabinets for years, and this classic Whitening Mint Toothpaste is a worthy addition to your dopp kit for travel and for your medicine cabinet at home. Plus, the tube just looks cool — who can argue with that?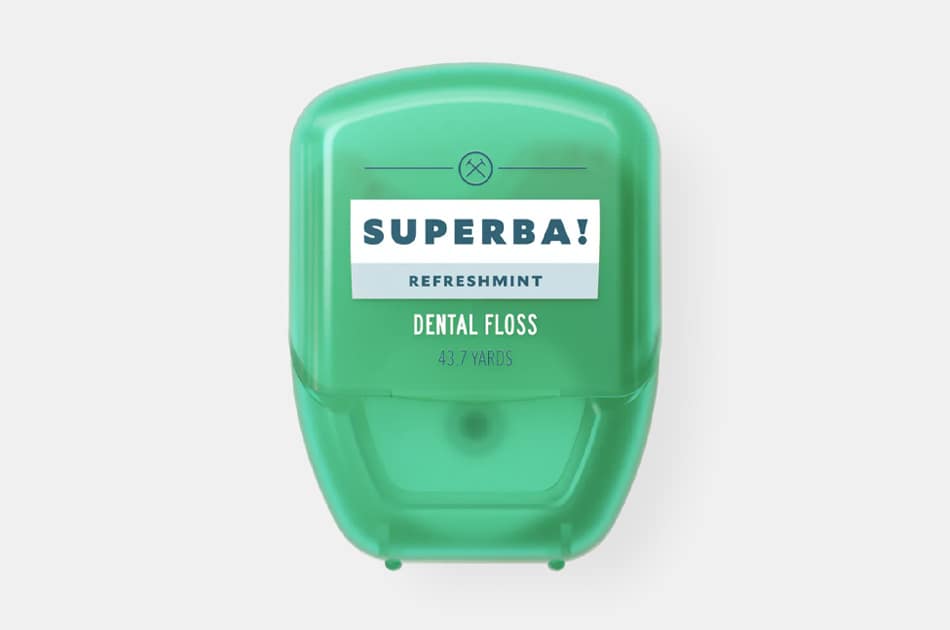 Superba! Dental Floss
Alright, first of all: Yes, we know. Flossing is not enjoyable, that's plain and simple. But it's a necessity, and you might as well add a bit of flair to your oral care with this dental floss as sold by Dollar Shave Club. The stylish packaging actually makes flossing … kind of cool? Add it now to your dopp kit and then use it.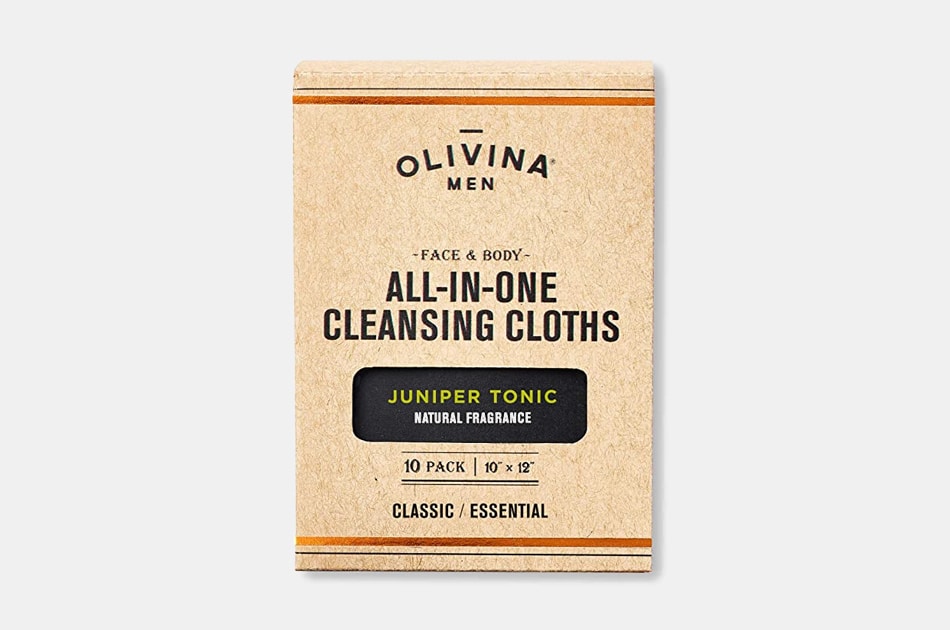 Olivina Men All In One Cleansing Cloths
The thing about packing up your dopp kit is that it should cover plenty of different products for plenty of different situations — like when you need a quick refresh but don't have time for a full-on shower. Enter the Olivina Men All In One Cleansing Cloths, made to quickly refresh your body and purify your face and skin. Plus, the Juniper Tonic scent is excellent.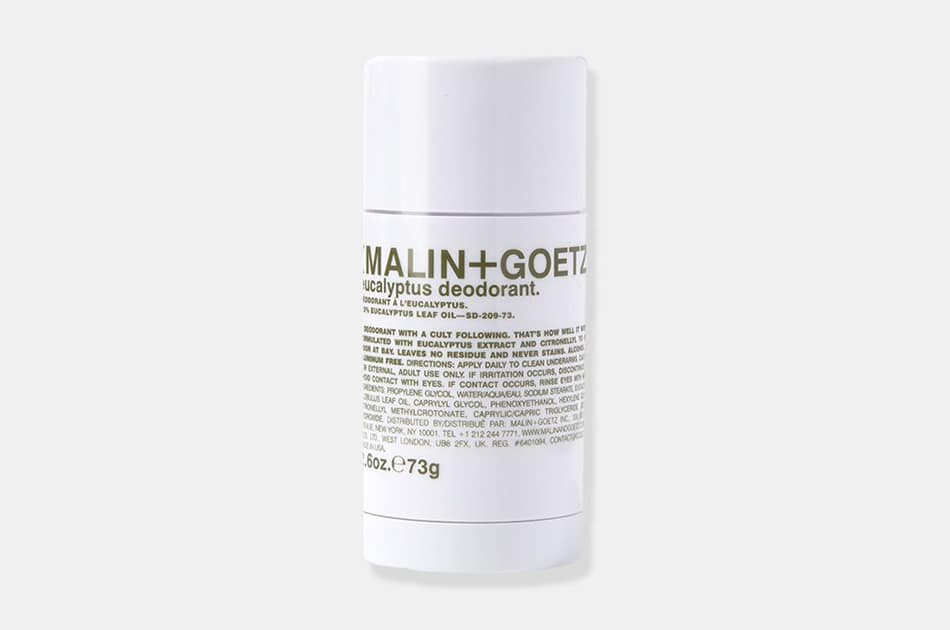 Malin + Goetz Eucalyptus Deodorant
When we talk about upgrading your dopp kit essentials beyond the basics, this is what we mean — this Malin + Goetz Eucalyptus Deodorant is some of the best stuff on the market. It's made without aluminum or parabens, and uses natural eucalyptus extract to treat your body right.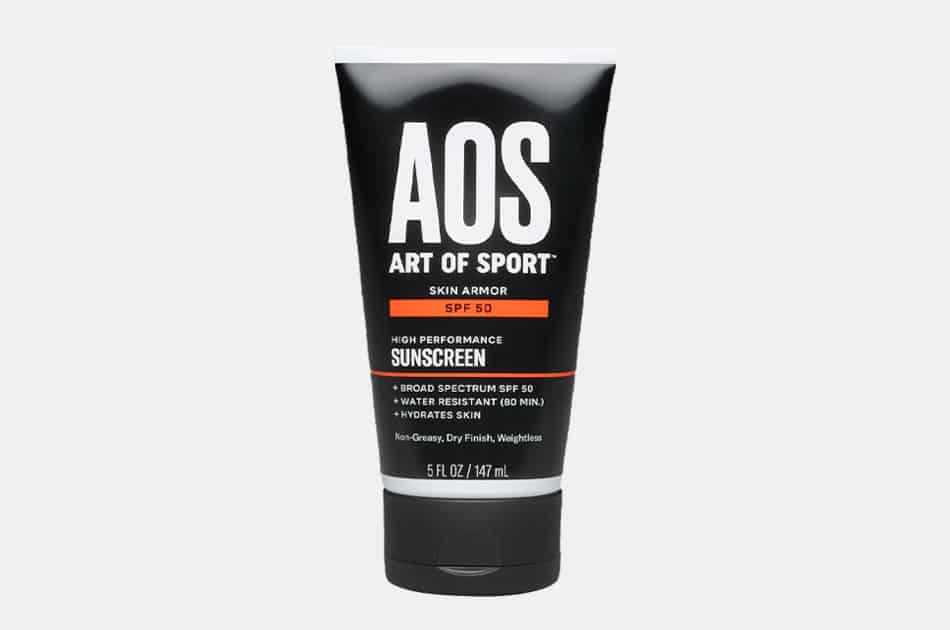 Art Of Sport Skin Armor Sunscreen SPF 50
The sun's rays can really do a number on you if you're not careful — make sure you've got some Art Of Sport sunscreen in your dopp kit to fight back. Go for powerful defense from the sun with SPF 50, and just know that the brand is tested and repped by the world's best athletes.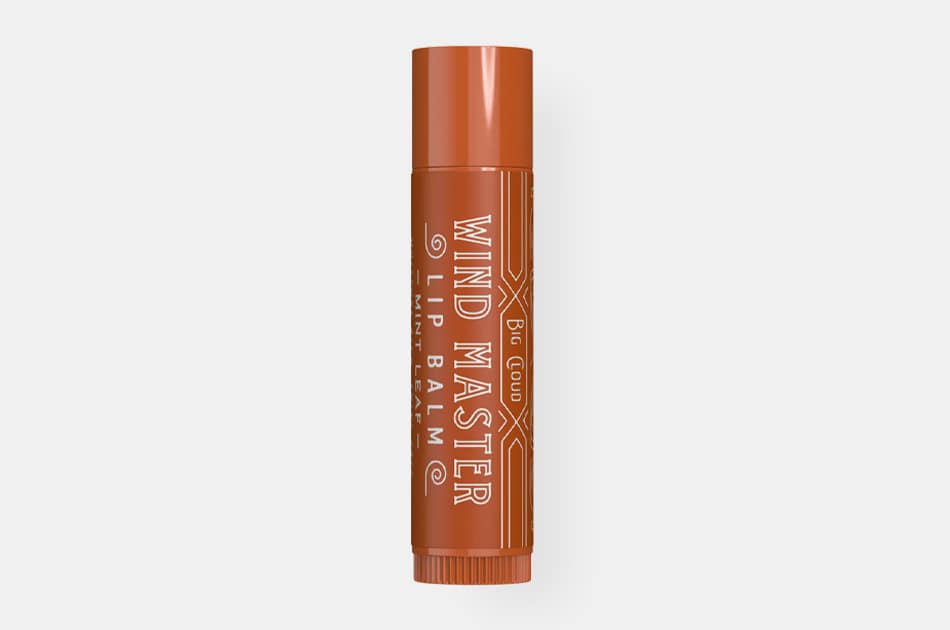 Big Cloud Wind Master Lip Balm
Particularly when you're out on the road, the little things in your routine can fall by the wayside. But not if you've got some high-quality lip balm at the ready in your dopp kit — no more dry lips from dry air on the road.
Disclosure: Clicking on these links and making a purchase may earn us a small referral fee, at no extra cost to you. Learn more here.