Words by M.W. Byrne
Your home is your castle. That makes your home office your war room. Or, maybe it's your council chambers. Whatever it is, you're going to spend a lot of hours in there plotting strategy, crushing endless tasks, and building up your good name — Which means it can't look like a half sewing room, half nursery, half study. First off, that's too many halves. Secondly, it needs to inspire and motivate you. It's time to give your home office a style upgrade and make your work space work for you.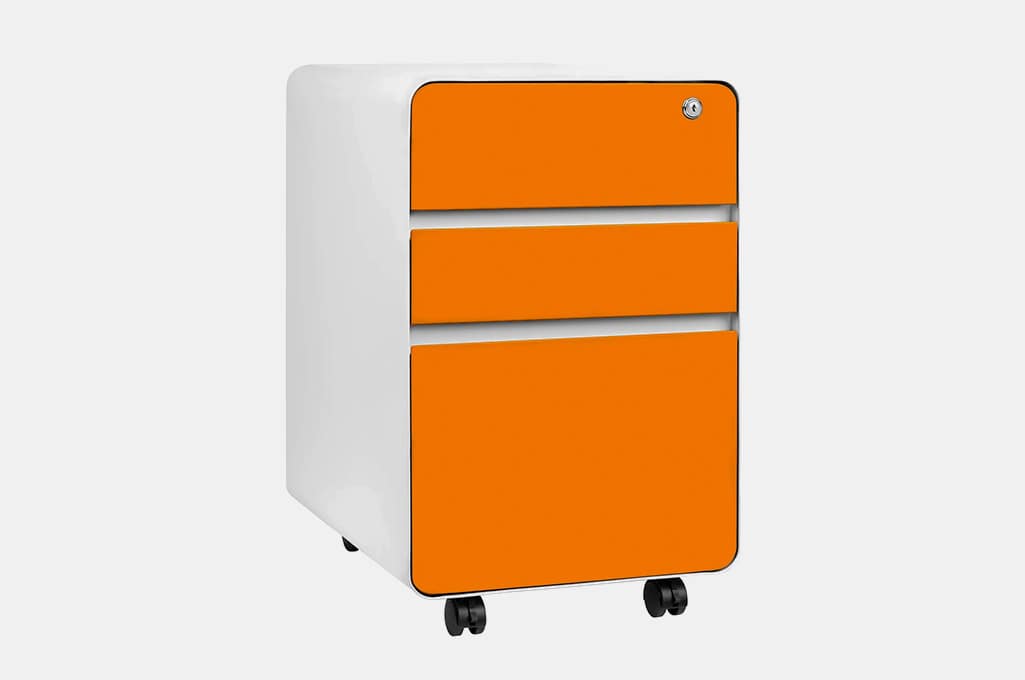 Laura Davidson Stockpile 3 Drawer File Cabinet
The filing cabinet has long been abandoned to function over form. Most of them are shameful boxes of neutral color where you hide your secrets. This Laura Davidson piece is the opposite. It is loud and proud, splashed with color that dares anyone to sneak a peek. But, it's not just another pretty facade. It's made of cold-rolled steel which gives it a smoother shape and more strength than you'd find in your average file locker. Plus, high-grade ball bearing slides make the drawers leap open like they're, well, on rails.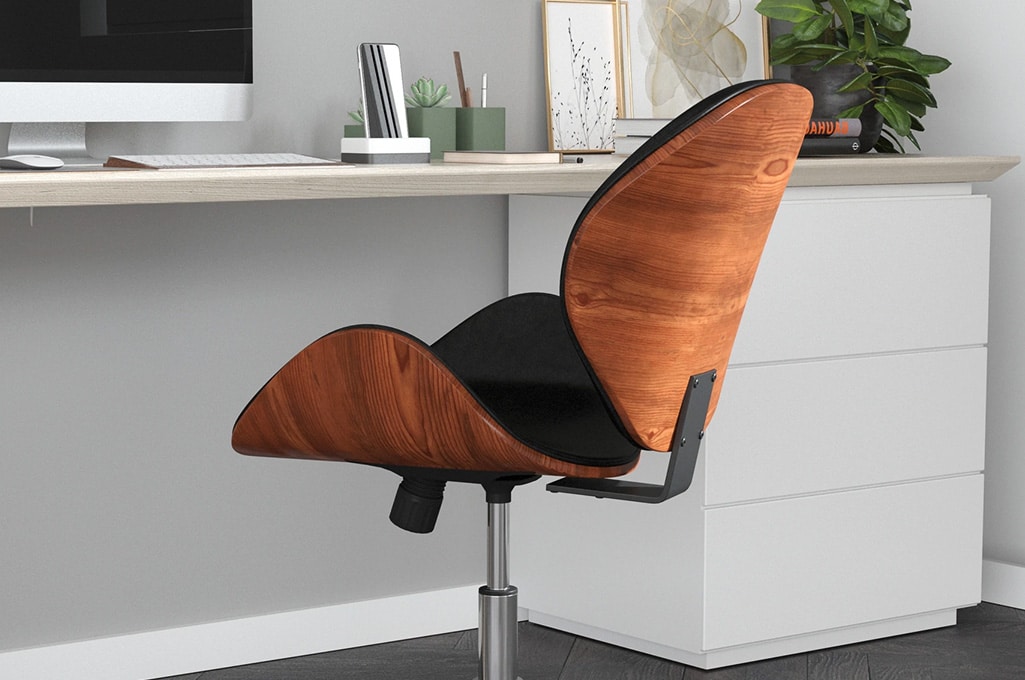 Merrick Lane Rosin Office Chair
Here is your seat of power. It's tasteful, with formed walnut enwrapping your sitter in natural style. Yet, it doesn't rest on its laurels, even as it invites you to rest on yours. The design is fully ergonomic for long-term comfort that supports your back and promotes proper posture all the livelong day. It provides you with a tilt lock and tilt tension, so that you can lounge as hard as you like, or get a little more rigidity so you don't feel like you're about to topple. The whole package is completed with faux leather for that corner office look, while being humane and ecologically conscious.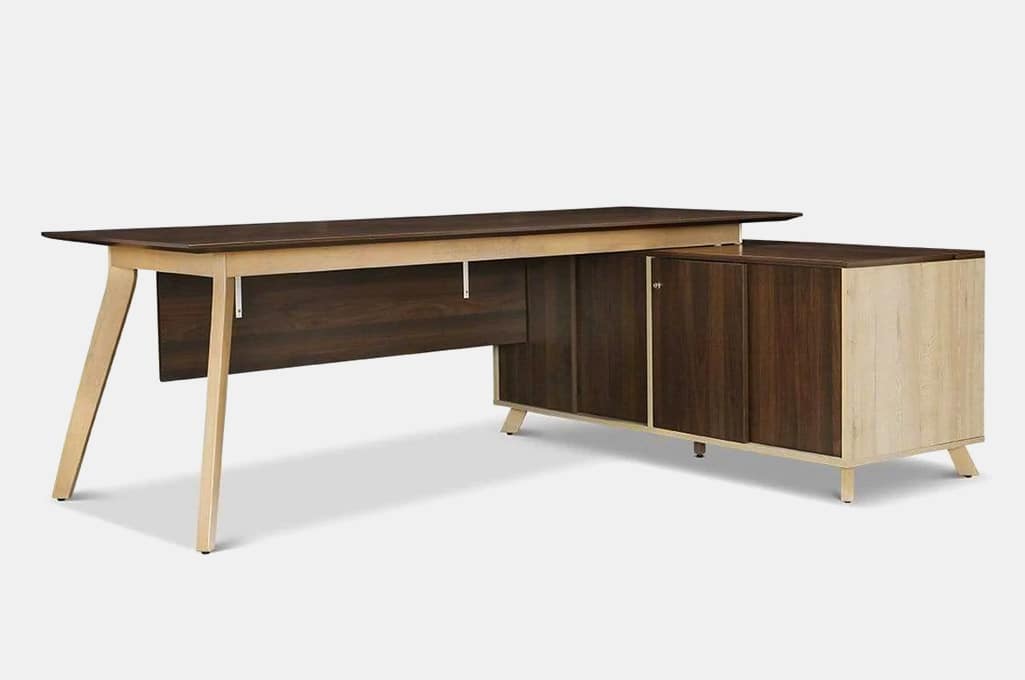 Thorsten Executive Desk
No office makeover is complete without a piece of retro pastiche. The Thorsten is the best of everything old and new. The angular desktops, modesty panel, and cabinet doors look like they came hauling right out of the mid-20th century with walnut-finished authority. This choppy severity is then mitigated by the playfully angular rubberwood legs, done in a lighter finish, which provide both greater solidity and a more stylized, modern look. The overall effect is serious, but not dour. Perhaps the best part is the flipping cable organizer, which keeps everything tidy.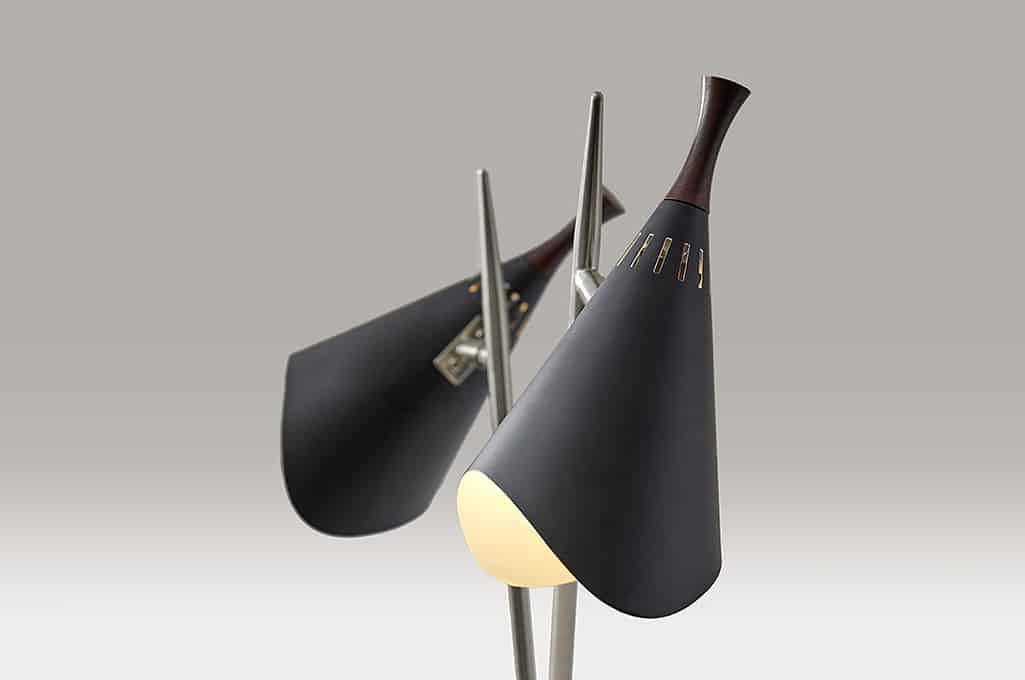 Draper Desk Lamp
Gone are the days when you could slap a green banker's lamp on your desk and call yourself an office maven. Now, it's necessary to have something with some real panache. The Draper exudes power and elegance with its graceful, swooping cones that can adjust to spill light wherever you wish. These are mounted on satin steel poles that help conjure up images of Alexander Calder's kinetic artwork. Set into the professional matte black base is a rotary switch for getting just enough brightness, without ever being stuck in the dark, or blinded by the light.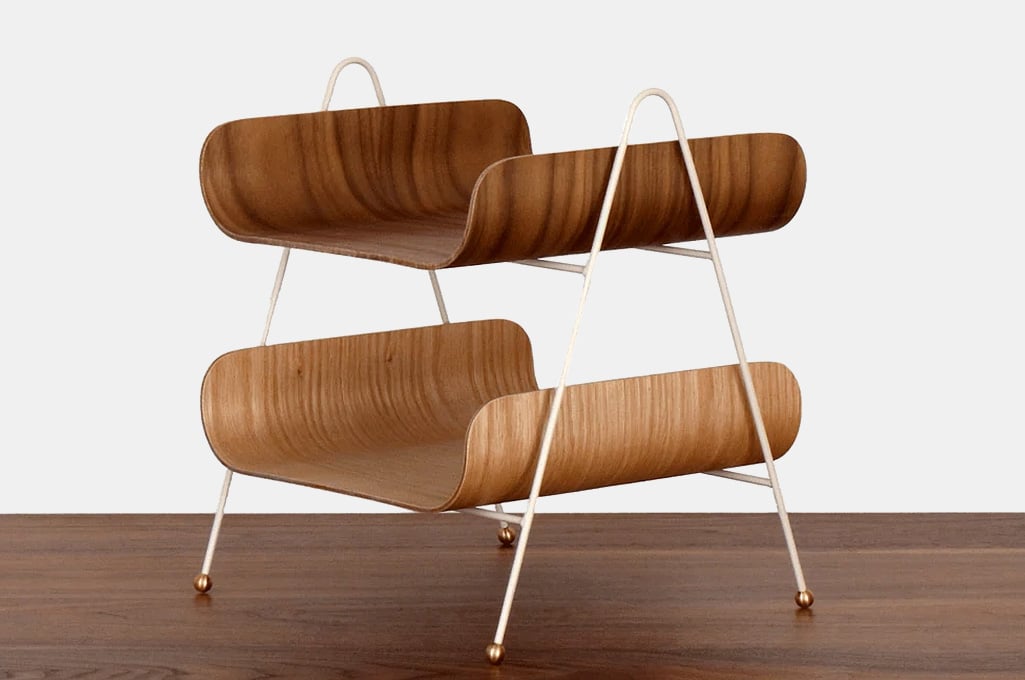 OneFortyThree Desk Organizer
Desk clutter is the bane of the true professional. To battle the demon of disarray and bring order from chaos, you need all the organizational tools you can get. This desk organizer makes that task a treat. Rendered in a variety of inviting wood grains, with a few color options for the legs, you can make it as austere or as cheery as you choose. Beyond looks, the scooped bins invite papers to slide toward the center and stack naturally, while still providing easy access from either side so you're always ready with the right data.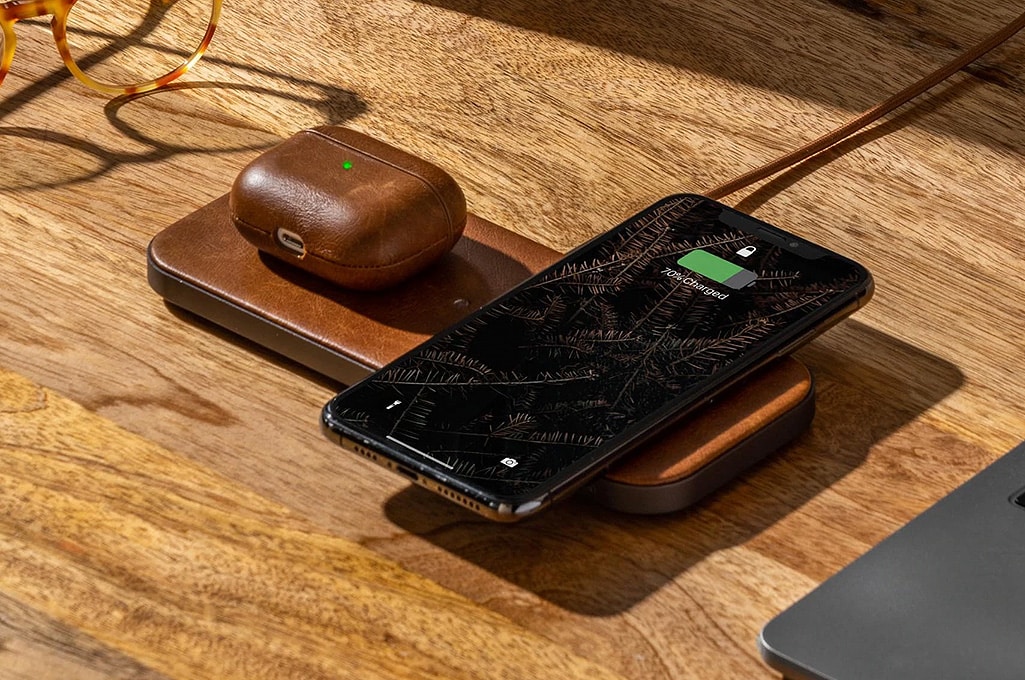 Courant Catch:2 Wireless Charger
Wireless charging stations can be frustrating. All too often you can lay your beloved phone or earbuds atop one, only to grab them later and discover they had been sitting right on a dead zone. Now the battery has gone on to that great recharger in the sky and you're out of luck. The Catch:2 solves that problem by using 5 charging coils that eliminate places where charging cannot occur. No matter what device you lay on it, or where, it will be ready for action the moment you reach for it. The Italian pebble grain leather finish in multiple colors is just a bonus. Albeit, an excellent one.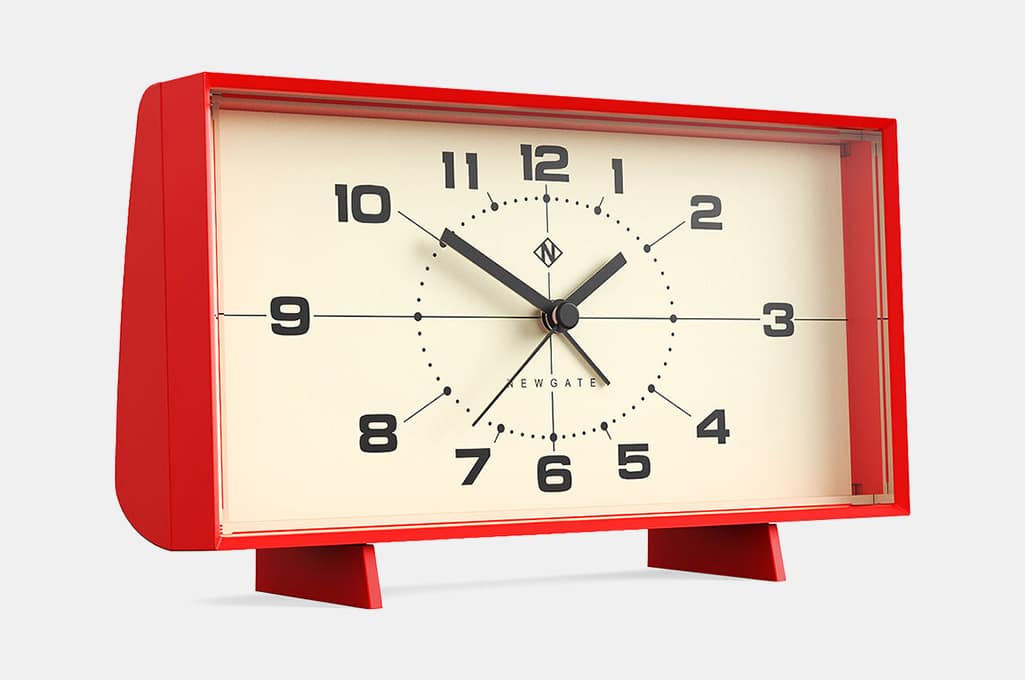 Moma Wideboy Alarm Clock
There's retro, and then there's classic. The Wideboy manages to straddle both worlds. Inspired by clocks that come from schools so old they're no longer accredited, this is the perfectly puckish way to track your time. The whole thing makes you feel like you need to insert a punch card into it, which will either put you in the mood to nose that grindstone, or throw the clock and its big, mocking face across the room. Either way, it's going to energize you to take action.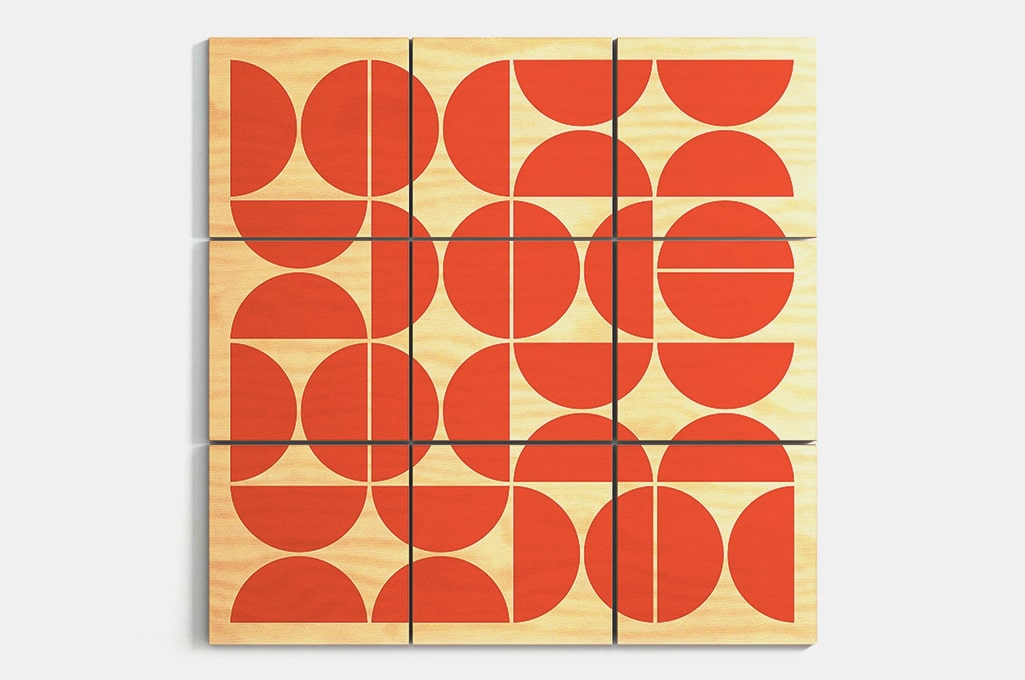 Society 6 Geometric Wall Art
Yep, it's a bunch of orange semi-circles. In fact, it's much more than that. This simple mosaic offers you the chance to make it your own. The basic geometric design rendered on multiple removable tiles allows you to express your personal flights of fancy. You can space it out strangely. You can remove tiles to create a rorschach test for your office visitors, or you can mix it with other art to confuse the eye and boggle the mind. The weirder you get, the more your creative juices will flow, which makes this far more than just another piece of wall dressing.
Disclosure: Clicking on these links and making a purchase may earn us a small referral fee, at no extra cost to you. Learn more here.
freestar.config.enabled_slots.push({ placementName: "gearmoose_leaderboard_btf", slotId: "gearmoose_leaderboard_btf" });