While an EDC collection should be tailored based on your specific carrying needs, adding a few tactical essentials to it can do wonders to improve it's overall functionality. To assist you in beefing up your everyday carry, we've curated these tactical EDC essentials to consider adding to your arsenal.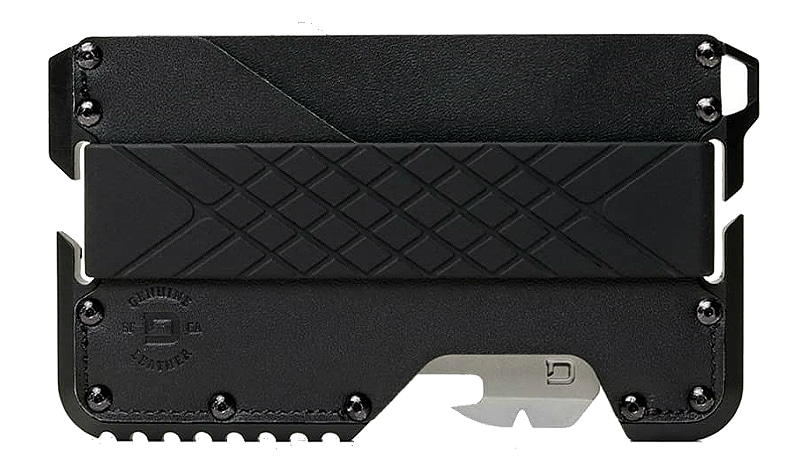 Dango T01 Tactical Wallet
Not only does the T01 look the part, it also provides over 14 different functions thanks to the removable high carbon stainless steel multi-tool. Oh yeah, it also holds up to 12 cards.
Suunto Traverse Alpha Watch
Built for almost every outdoor activity, it not only offers navigation, but also a long list of useful features related to these activities, such as weather trends, sunrise alert, shot detection, a moon phase calendar, a compass and route tracking.

Gerber Center-Drive Multi-Tool
The Center-Drive is built around three main tools — a pair of spring-loaded pliers that open with a single thumb, a full-size knife blade, and a center axis driver — along with a variety of supporting tools that just make sense.

Gerber Impromptu Tactical Pen
Gerber's Impromptu Tactical Pen is crafted from machined steel and features a tempered steel tip that not only shatters windows with ease, but can also be used as a self defense weapon when the need arises. As for its writing capabilities, a simple, reliable push button mechanism reveals an ink cartridge that can effectively write in all positions, in wet or dry weather.

SOG Mini Pentagon Boot Knife
Compact and lightweight enough as a backup knife yet versatile enough for carrying all on its own, the Mini Pentagon easily conceals in your boot or jacket pocket via the included Kydex sheath. It features a dual edged AUS-8 blade and flared Kraton handles for a superior grip.

Slughaus Bullet 02 LED Flashlight
Flashlights don't get much smaller than the Slughaus Bullet 02. It's built from anodized aluminum and is touted as the world's smallest LED flashlight and — at only 5 grams, probably one of the lightest as well. It'll add 20 lumens of LED light to your existing keychain — which isn't much — but at under $20 you're getting your money's worth.
Disclosure: Clicking on these links and making a purchase may earn us a small referral fee, at no extra cost to you. Learn more here.