15 Essentials For Tailgating This Weekend
Growing up in the Midwest, football season and tailgating season were one and the same. So in my mind, there's no better way to see summer out and welcome the fall than by getting together with your friends in a parking lot to eat, drink, and relax.
Because of that, I've picked up quite a few tailgating tips and tricks. Number one among them: Preparation is the key to a successful tailgate party. So consider this list of 15 tailgating essentials as your shortcut to a flawless tailgate party.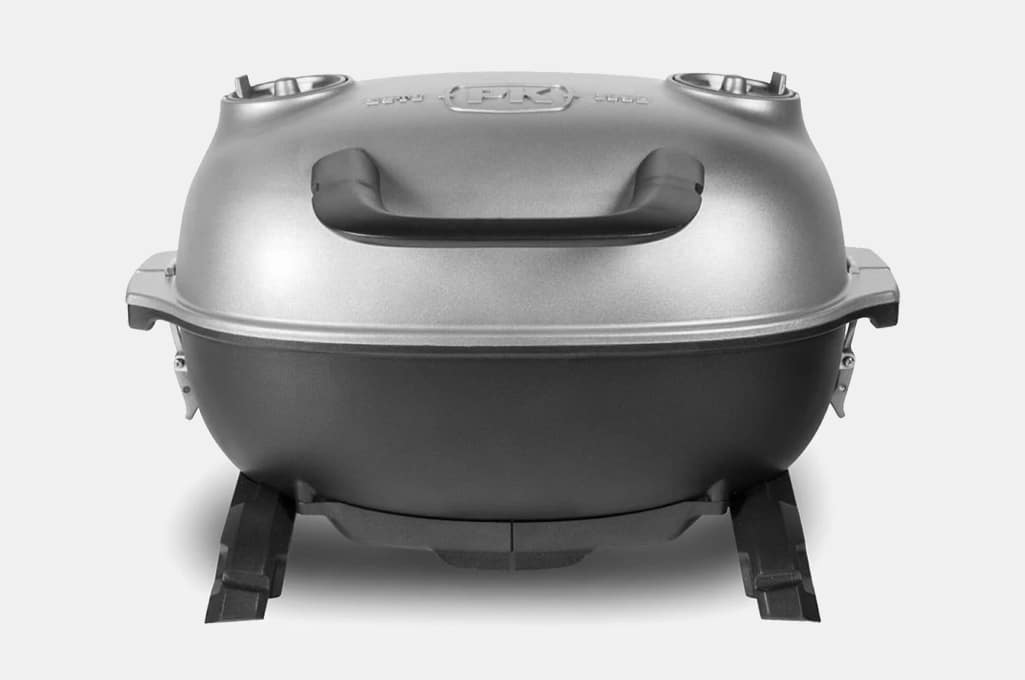 Portable Grill
What would tailgating be without a grill? Pretty lame, that's what. The grill is central to what makes tailgating a great time: Packing everything you need to cook away in your cooler, building a fire, and grilling steaks and hot dogs for you and your closest friends.
But don't try and go lugging your full-size grill to the parking lot—instead, go for a grill that's designed for portability. My favorite is the PK Go Portable Tailgate Grill, because it can expand out into two hibachi-style grills that can easily feed a whole crowd.
Our recommendation: PK Go Portable Tailgate Grill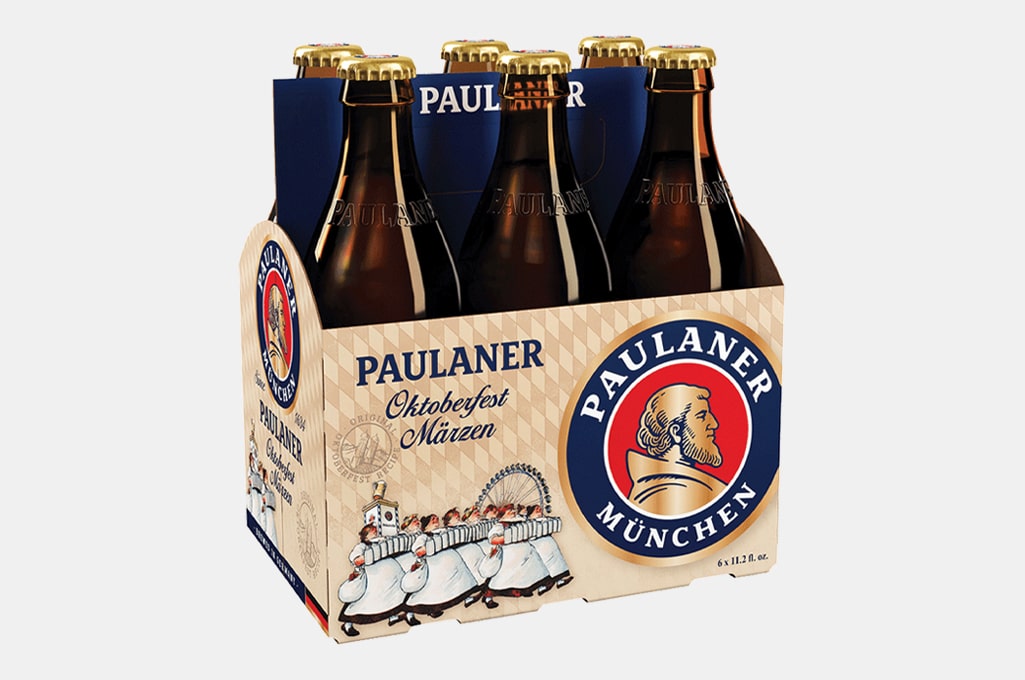 Beers
So here's where we might have a disagreement. According to my Midwest family and friends, the only beers that are right for tailgating are light and easy drinking name brands (like Bud Light and Pabst). But after years of working in restaurants, I just don't have a taste for beers like that anymore. And once you pair a richer and maltier beer with your steak, on a chilly October evening, in a parking lot next to the game, I think you'll agree. This is the perfect time of year to take advantage of seasonal availability of Oktoberfest beers—which have the added benefit of being a little higher alcohol to keep you warm through the evening.
Our recommendation: Paulaner Oktoberfest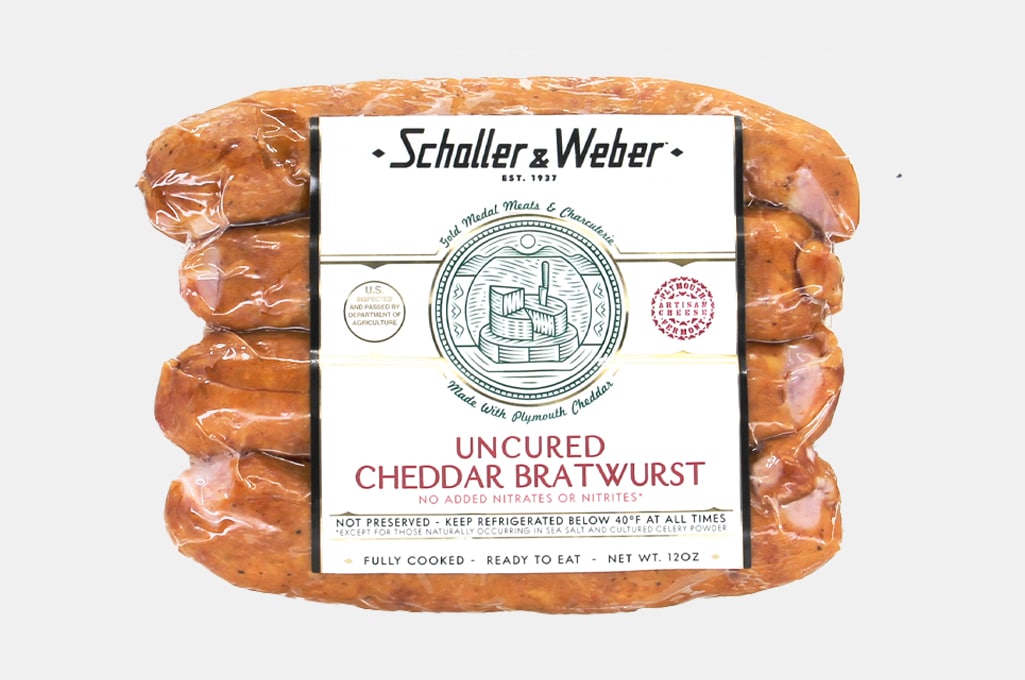 Brats
Upgrade your grilling game from a plain pack of hot dogs to a handmade brat, and you'll be the star of the parking lot. There's something that's just so satisfying about the snap of biting into a perfectly grilled brat, you know? They take better sear marks than most hot dogs, stay hotter for longer when you cook them, and have a juicy texture that's impossible to match. You could pick up a pack of brats from the grocery store, but if you're looking for the best I love the cheddar brats from my favorite NYC butchery, Schaller & Weber.
Our recommendation: Schaller & Weber Cheddar Brats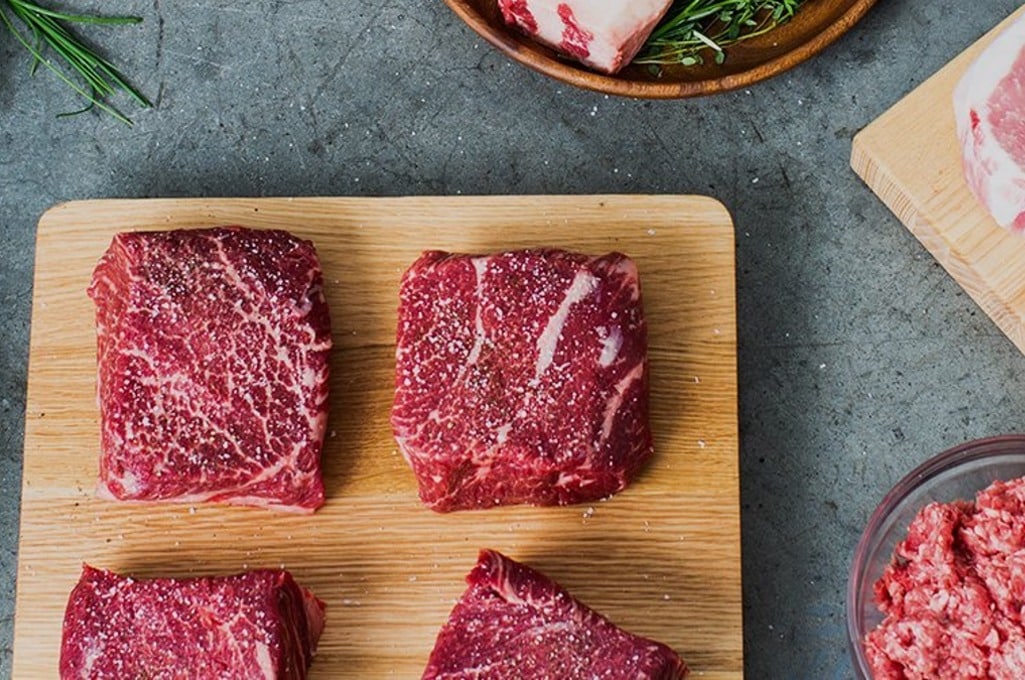 Steaks
Deciding to grill steaks for a tailgate takes quite a bit of preparation, but the payoff is absolutely worth it. Pair it with a kitchen table (more on that in a moment), and you can feel like your truck's tailgate is the best restaurant in town. Dry aged beef goes a long way towards making the meal memorable, as does learning how to grill the perfect steak. Just be sure to pack a couple of steak knives as well, lest you resort to cutting your steaks with a pocket knife (though we know of a Gerber knife that would work quite well for it).
Our recommendation: Porter Road Dry Aged Beef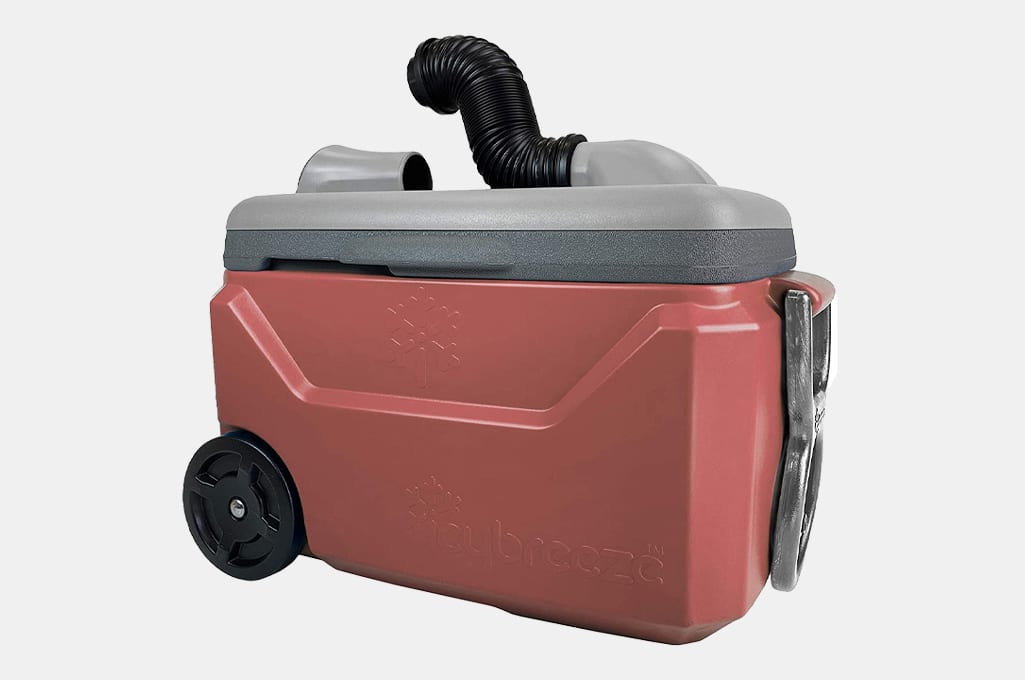 Cooler
Of course, you're gonna need somewhere to store all those beers, brats, and steaks—which is why a large-capacity cooler is an absolute must for tailgating. I'd recommend a minimum of a 30 quart capacity, which is enough to hold about 30 beers, ice, and your steaks and brats. As long as you have space in your vehicle though, the larger the better; there's rarely any reason not to have more beers available. I'll give a special shoutout here to the IcyBreeze cooler brand: They have a unique design that doubles as a portable air conditioner for those end-of-summer tailgate days.
Our recommendation: IcyBreeze V2 Pro Portable Air Conditioner & Cooler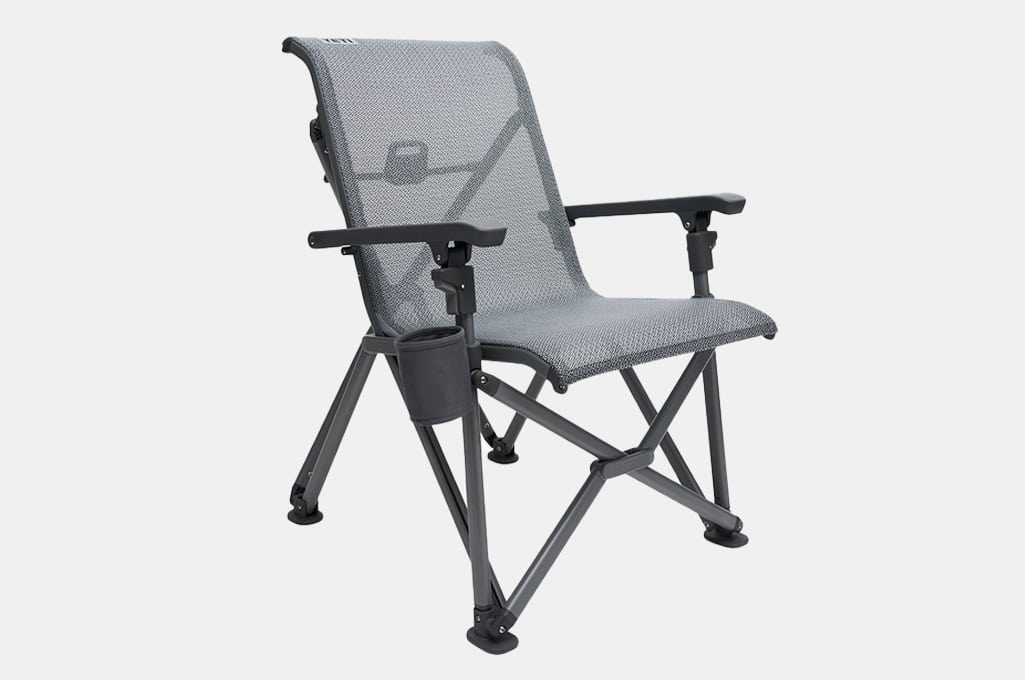 Camp Chairs
Camp chairs: Because sitting on the ground isn't very nice, and it would be weird to have your eyes at crotch level while everyone else is standing up. A good camp chair will give you a place to sit; but a great camp chair will last for years and be a constant companion, whether on the trail, at your backyard barbecue, or in a parking lot outside the game. YETI's Trailhead Camp Chair is my go-to recommendation, because it gives everything you want: Easy portability, a comfortable and durable seat, and a sturdy cupholder for your beer.
Our recommendation: Yeti Trailhead Camp Chair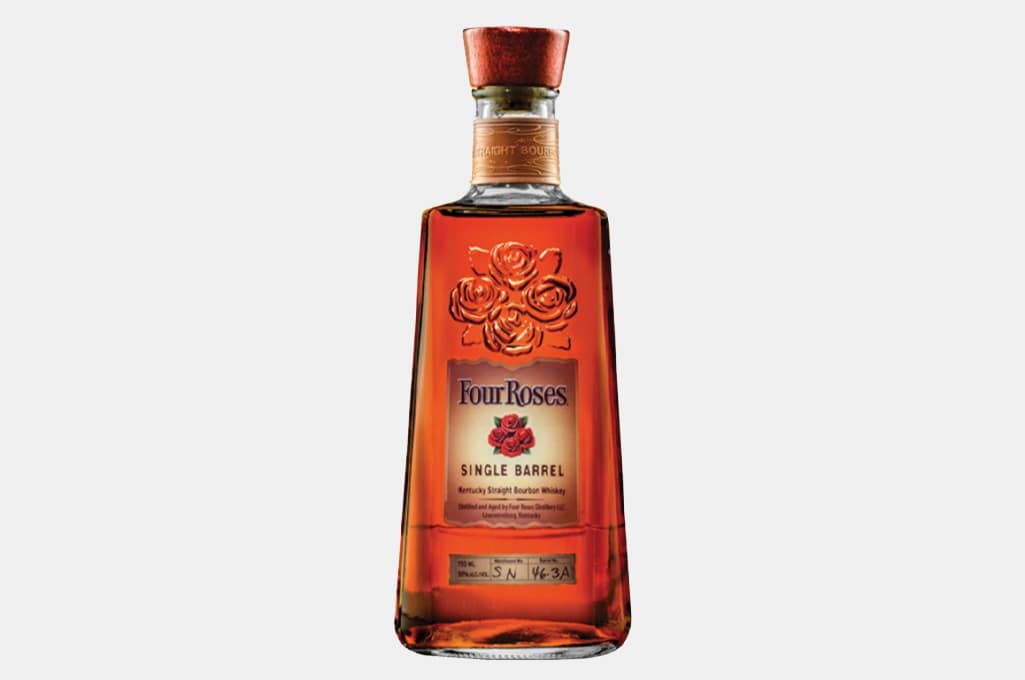 Whiskey
It's a rare day indeed where I don't have a little bit of whiskey waiting for me in a flask. The water of life just seems to make every day go a little bit better, whether you're finishing up a work day or burning the midnight oil talking with friends around a fire. If you already have a favorite whiskey, go ahead and pour it into something like the Clark Fork Copper Flask. But if you don't have a spirit picked out, the whole GearMoose crew is a huge fan of Four Roses in all its iterations. While you're considering which whiskey to drink, check out our favorite whiskeys for national bourbon heritage month, too.
Our recommendation: Four Roses Single Barrel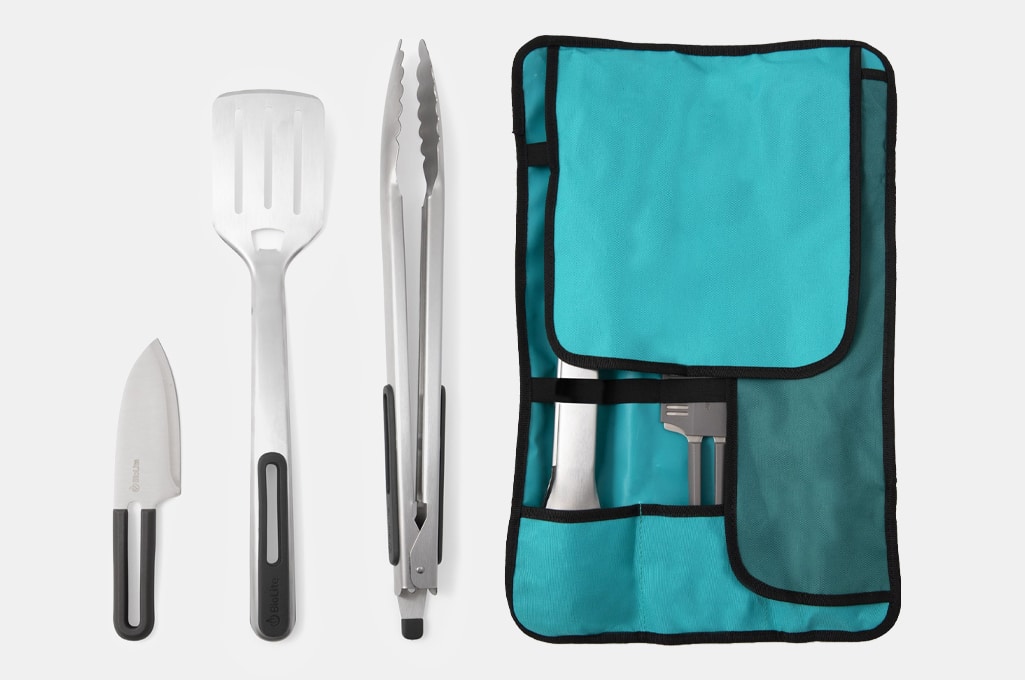 Grilling Utensils
Fellow GearMoose writer Amy stated the importance of proper kitchen equipment better than I ever could: You get one set of fingers when you're born, so don't go using them to flip hot dogs. Half of your success in grilling will come from the ingredients you use; the other half comes from having the right utensils to make it happen. That means a knife for trimming fat, a cutting board to use it on, a spatula for flipping, and tongs for precision turning. If you already have these in your kitchen, great—but if you're missing any of these tools, invest in a set that can also be used for camp cooking.
Our recommendation: BioLite FirePit Prep and Grill Tool Kit and GSI Outdoors Folding Cutting Board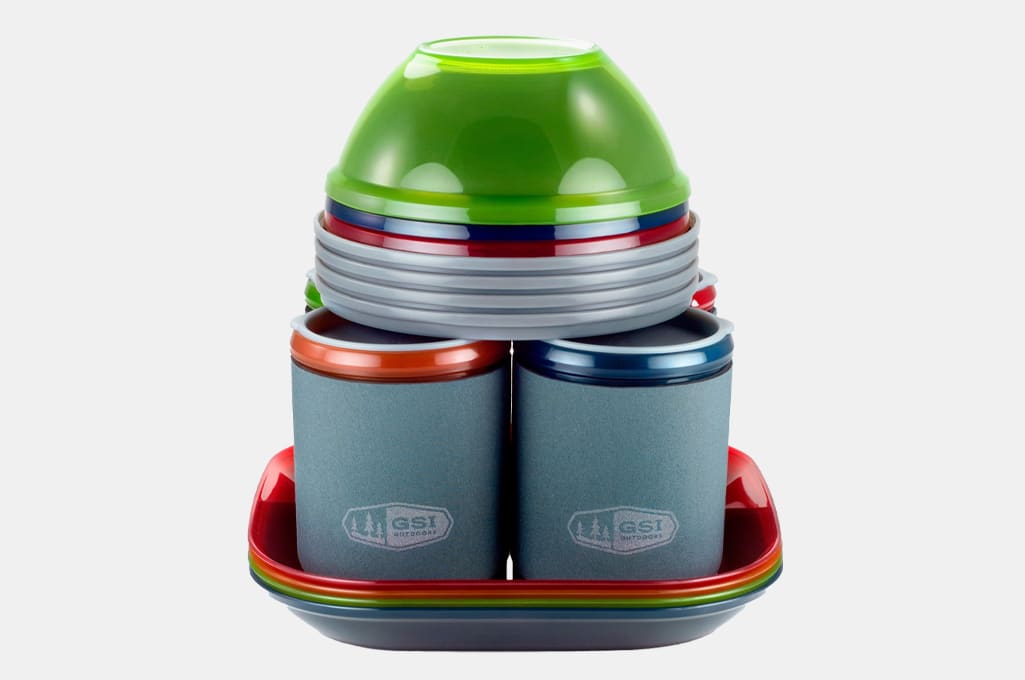 Servingware
Paper plates and plastic forks are okay, I guess—if you're fine with destroying the environment and diminishing your eating experience. Harsh criticism? Maybe. But after years of being served on disposable dishes, I think I'm allowed to be a little overzealous about buying and using servingware that will last for years. The same plates, cups, and bowls that work perfectly for camping and backpacking trips can double as tailgate accommodations, making them a worthwhile investment for anyone who likes to get outdoors.
Our recommendation: GSI Outdoors Infinity Deluxe Table Set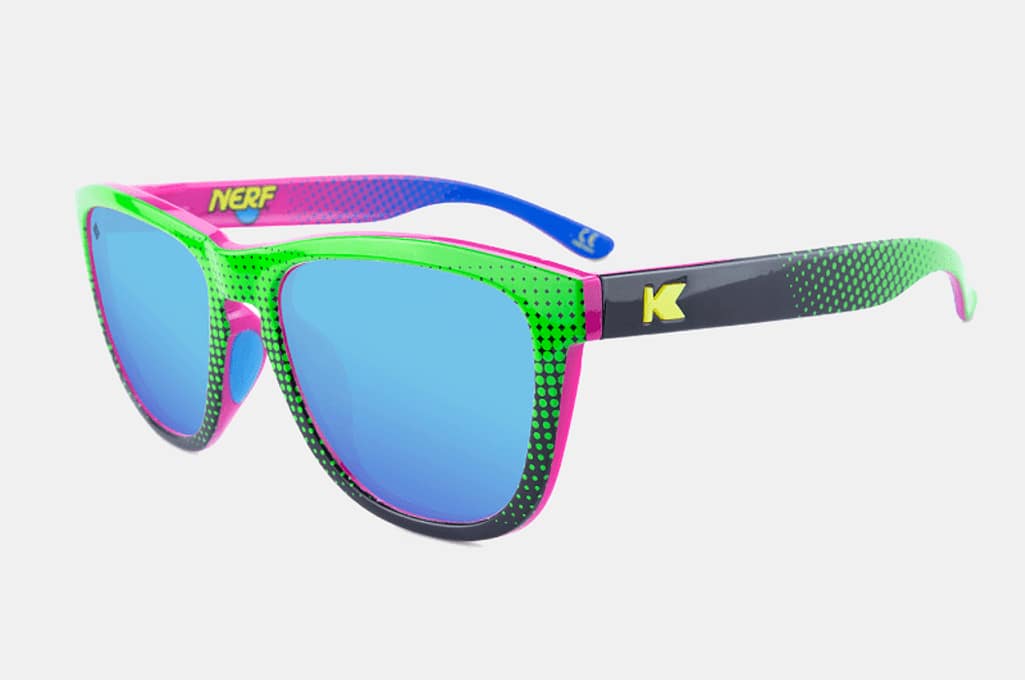 Sunglasses
If I had a dollar for every time I've forgotten to bring sunglasses with me on a trip, I'd probably have enough to pay for the lasik eye surgery I'll eventually need. Chances are really good that you already have a pair of sunglasses, though—so let me tempt you with a pair that would make your former seven-year-old self jump for joy. Knockaround partnered with Nerf to make an affordable pair of officially branded Nerf sunglasses, complete with the iconic design and color scheme of early '90s Nerf packaging. It's Nerf or nothing, baby.
Our recommendation: Knockaround x Nerf Premiums Sport Sunglasses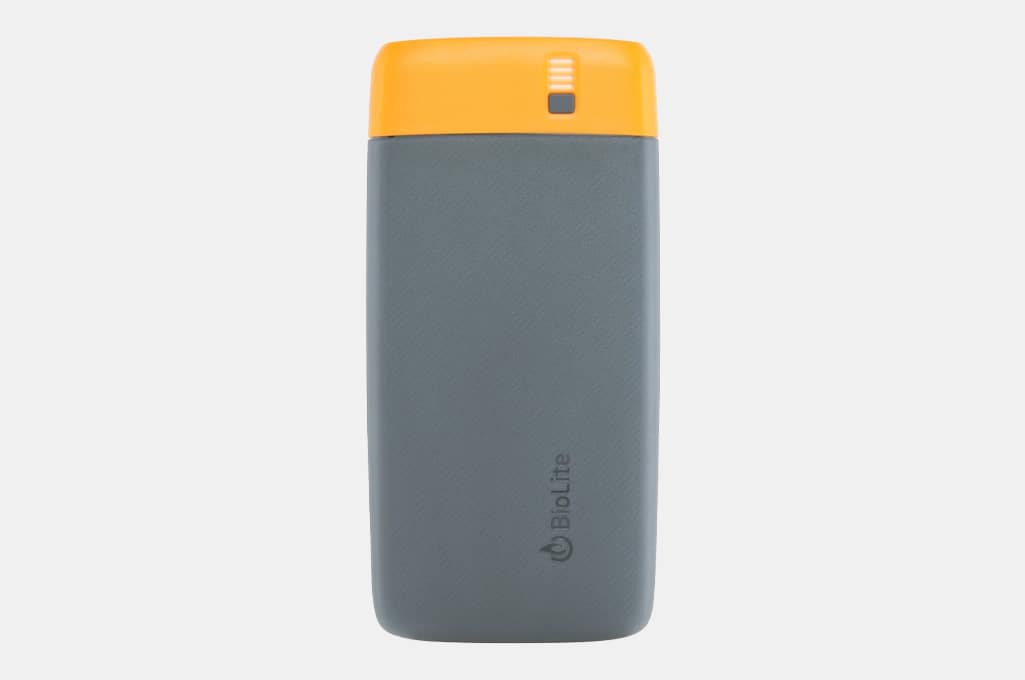 Power Bank
You can't tailgate all day unless you start in the morning—but unless you have a brand new phone, chances are pretty good that it'll be dead by nightfall. I'm a huge fan of always having a power bank tucked away in my backpack or glove compartment. They'll get you out of a jam when you need directions home late at night, and are just generally great to keep around in case of emergencies. I'd use BioLite's Charge 80, thanks to its fast charging and slim profile.
Our recommendation: BioLite Charge 80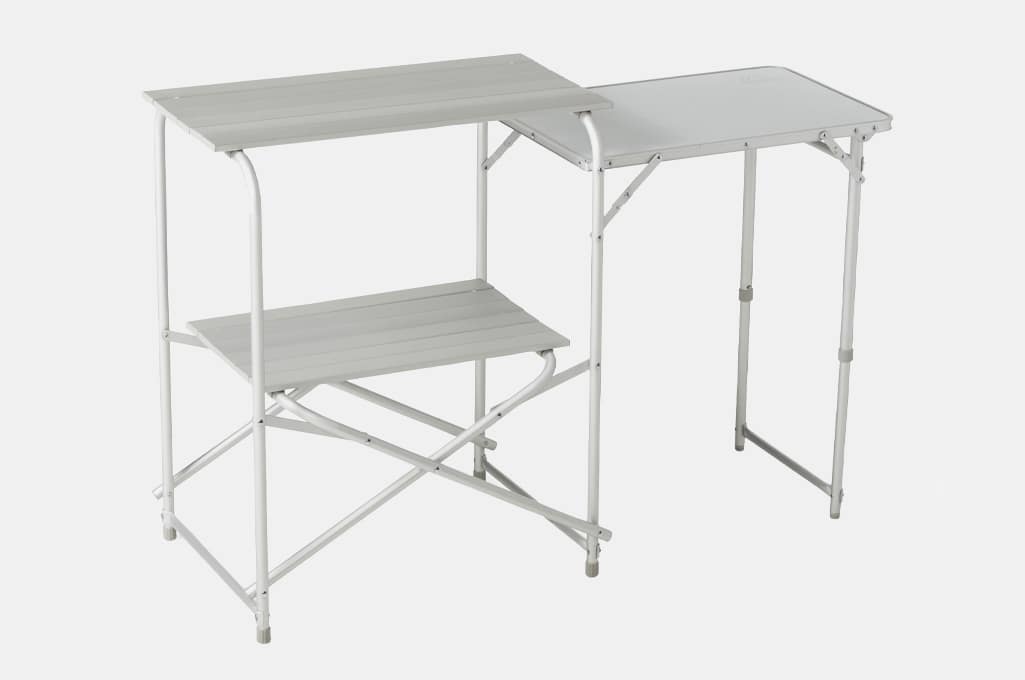 Folding Table
For those of us not blessed with an extra large truck tailgate, a metal folding table is the next best thing. Look for one that folds down small, but stays firmly in place when you have it set up. That'll give you somewhere to prep your food for grilling, and a place to eat once your meal's ready. Then after dinner, it's a perfect place to stand around and share beers with friends.
Our recommendation: Mountain Summit Gear Roll Top Kitchen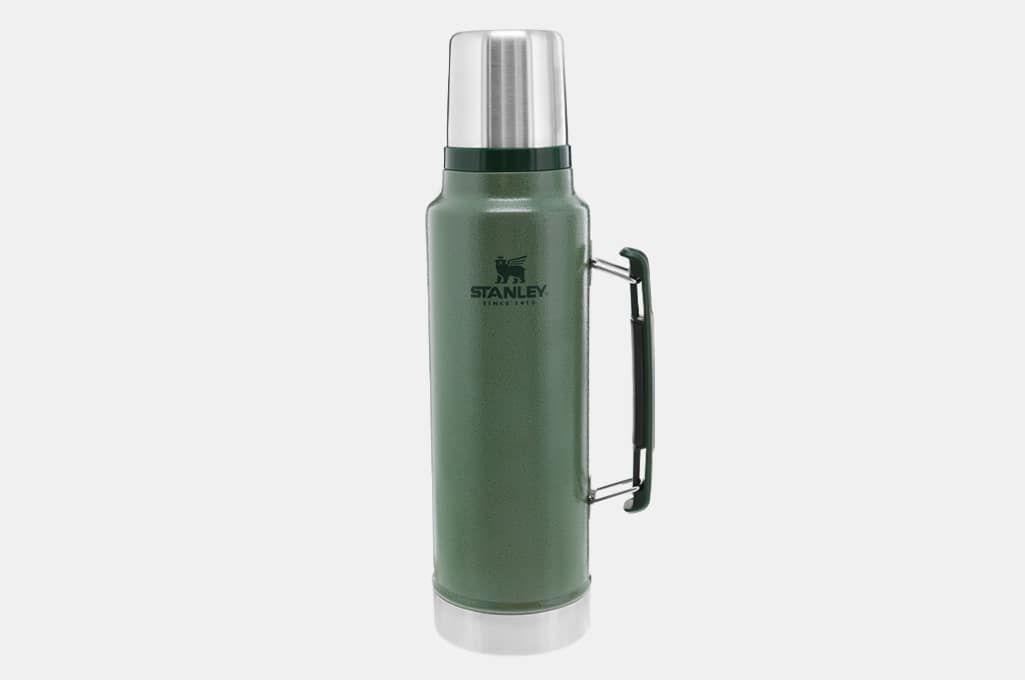 Insulated Bottle
An insulated bottle full of hot tea or coffee is an absolute godsend once the night turns cold—as is a bottle full of cold water on a hot day. Since tailgating is an all-day affair, a solid insulated bottle is an absolute must. Stanley is the classic in the field, and their 1.5 quart vacuum-sealed bottle is just the right size to refill over and over during the day. Plus, it'll save you from having to drink (and pay for) bottled water. When you're not tailgating, it's a great way to carry soups to work throughout the winter, too.
Our recommendation: Stanley Classic Legendary 1.5 Quart Vacuum Bottle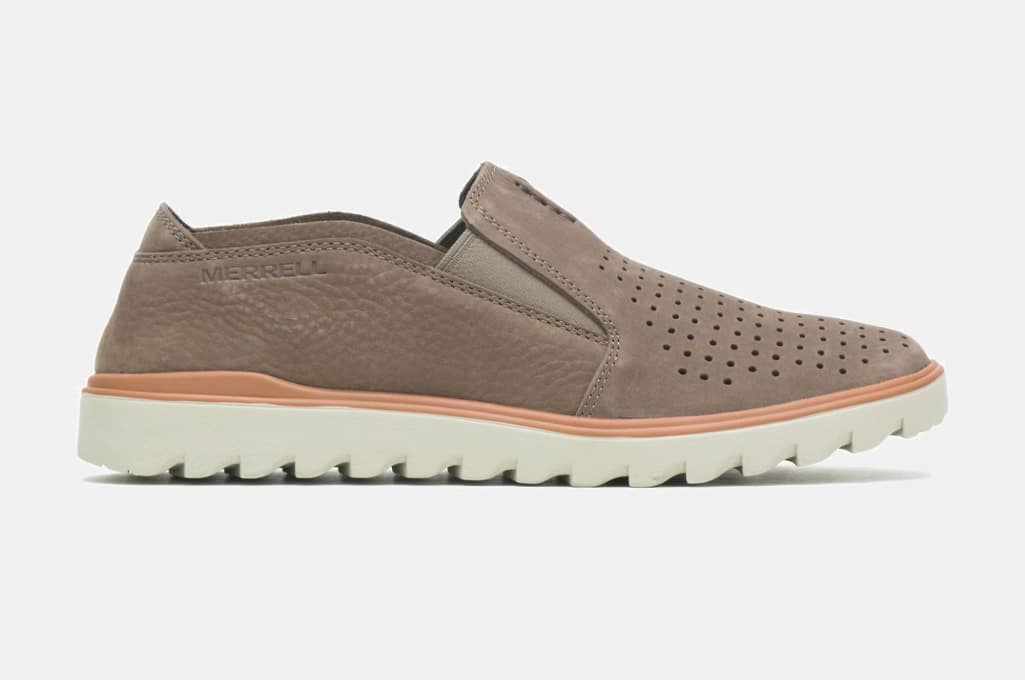 Comfortable Shoes
Grilling, talking with friends, drinking beers—if you're not sitting in your camp chair, you're going to be doing a lot of standing while you're tailgating. And since you'll likely be doing that standing on blacktop, a comfortable pair of shoes can make the difference between a great time and an exhausting long haul. I'd go for a pair of slip-ons with plenty of padding, like Merrel's Downtwon Mocs. They're casual enough to not worry about getting them messy, but comfortable enough to keep you moving all day long.
Our recommendation: Merrell Men's Downtown Moc Slip On Shoes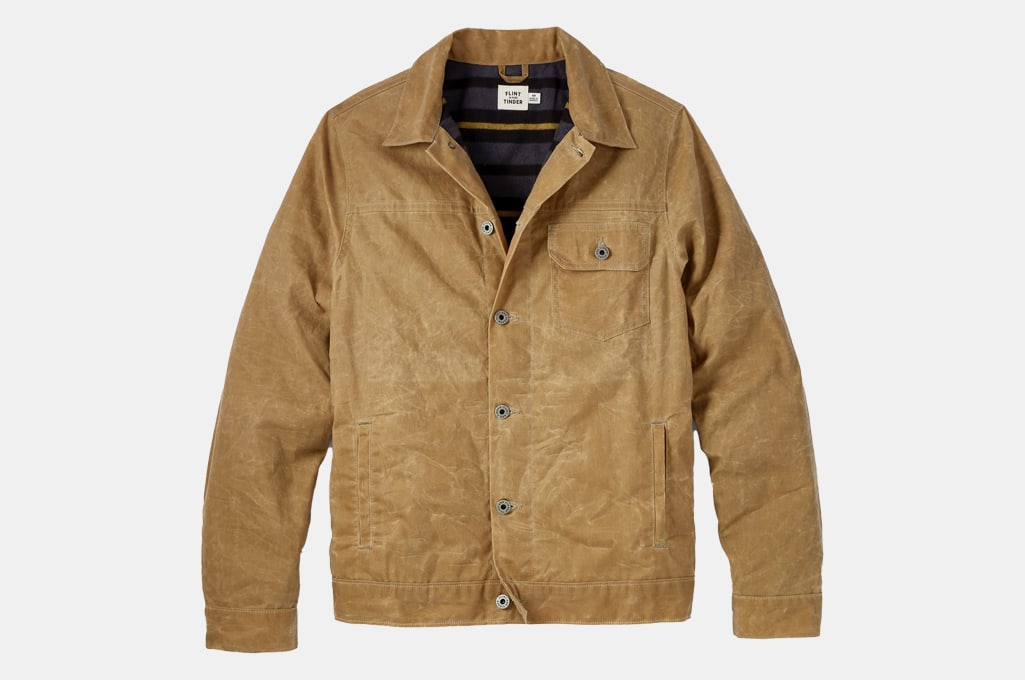 Jacket
Another way that tailgating is a lot like camping: The secret to being comfortable is to dress in layers. You never know quite how long you're going to be out there, and the weather during tailgating season has a way of not cooperating with your best laid plans. A solid work jacket is just what you need. Flint and Tinder's flannel-lined waxed trucker jacket is a hard-wearing piece of heritage clothing that's made to last forever, and you could do a lot worse than to invest in one for layering.
Our recommendation: Flannel-lined Waxed Trucker Jacket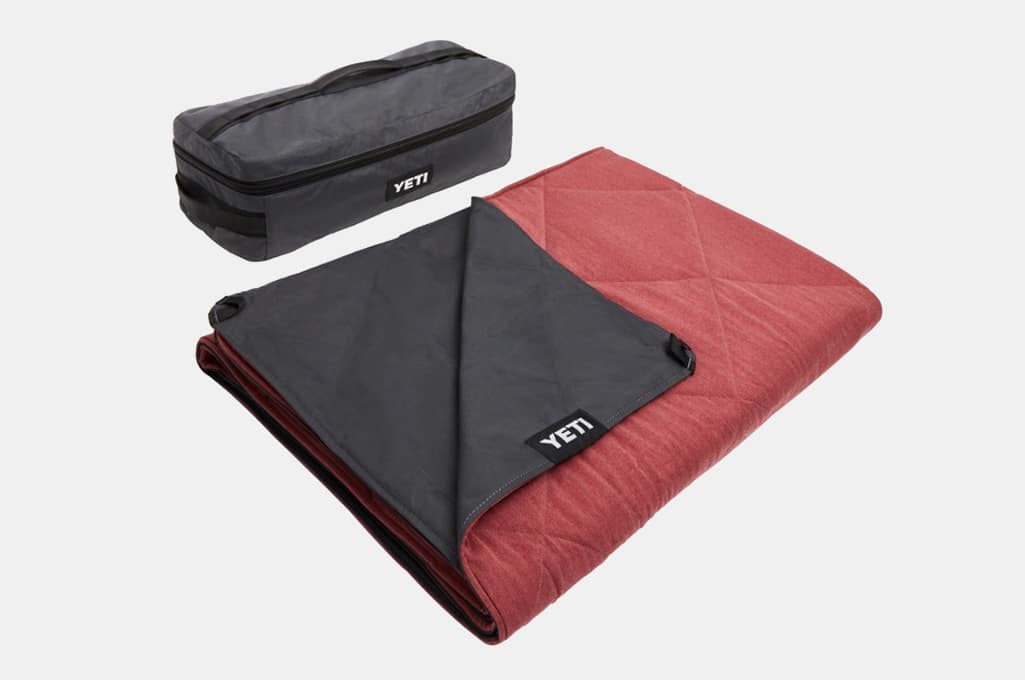 Blanket
Last but not least: Pack a blanket with you. If it's warm outside, a blanket will give you a clean place to sit and eat. If it's cold, you can wrap up and stay warm. If it's just right, you can use the blanket to add a touch of class to your folding table. I'm partial to YETI's Lowlands blanket, since it has a waterproof exterior and heavily padded interior, but it's still machine washable if you happen to spill something on it.
Our recommendation: YETI Lowlands Blanket
Disclosure: Clicking on these links and making a purchase may earn us a small referral fee, at no extra cost to you. Learn more here.
freestar.config.enabled_slots.push({ placementName: "gearmoose_leaderboard_btf", slotId: "gearmoose_leaderboard_btf" });