15 Game Day Tailgating Essentials
What's better in the fall than firing up your grill, cracking open a beer and relaxing with friends as you prep for your favorite team to take the field? Perhaps surrounded by crisp, falling leaves? That's all great, but doing it in style is even better.
Tailgating is perhaps an overlooked part of your weekly style equation, but we don't think it should be that way. From essential, handy grilling gear to rugged, durable menswear, our tailgating essentials for fall should just about set the record straight when game day rolls around. Don't reach for any old jersey or tee — we'll cover that gear, and more, in our guide below.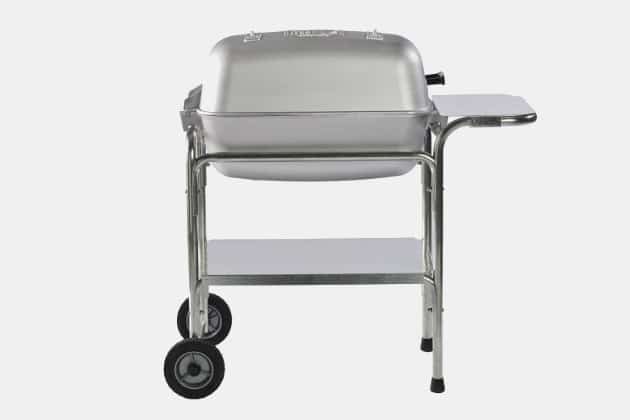 PK Grill & Smoker
Ever wished you had all of your grilling gear in one place? While it's tougher to transport if your mobile situation is slightly smaller, the durable, well-made PK Grill and Smoker is affordable, high-quality and highly functional. The cast aluminum grill is nearly indestructible, as the brand says, and it's also rust-proof. That means it'll be fit for your home opener and the final game of the season — grill away. Now all you need are a few killer recipes to get your tailgate started. – Buy It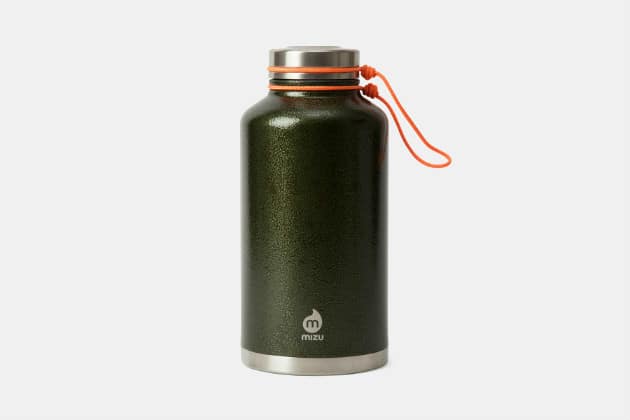 Mizu V20 Insulated Growler
Before we get to what to wear, let's consider what to drink. Cold beer should be on the menu — perhaps your favorite IPA or stout, in fact. Football games are special occasions, so treat it accordingly. The Mizu V20 Insulated Growler keeps can chill beer for up to 24 hours, and what's more, it'll hold just over a six-pack of beer. If you're more into hot beverages, it'll keep those toasty for up to 12 hours. Either way, it's a tailgating essential — truly. – Buy It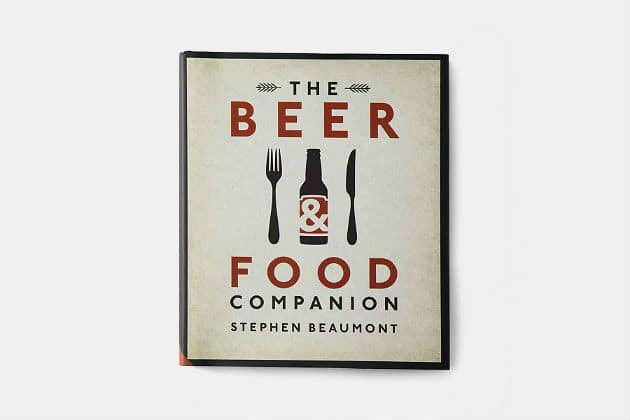 The Beer & Food Companion
While you might not have a gourmand in your tailgating group, the Beer and Food Companion is a neat guide to have on hand for anyone who wants to try their hand at grilling up excellent dishes that go well with great beer (that's where your growler comes in handy, my friend). And if nothing else, it'll help you prep outstanding dishes before the tailgate starts. If that's not your thing, hey, at least you've got a growler handy this tailgating season? – Buy It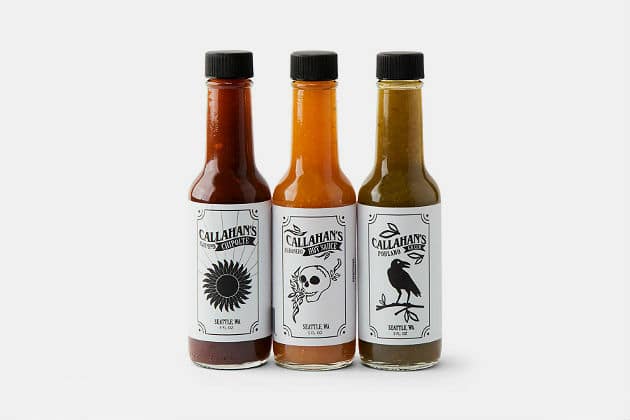 Callahan's Hot Sauce Trio
Don't worry, we'll get to what to wear in a second. But if you or a buddy is behind the grill, the little details matter — particularly when it comes to how your meats and vegetables are seasoned and flavored. Great food only elevates a tailgate, truly. And the Callahan's Hot Sauce Trio delivers the goods in terms of variety and versatile flavor options. Between the growler and the great hot sauce, you just might be the star of the tailgate. – Buy It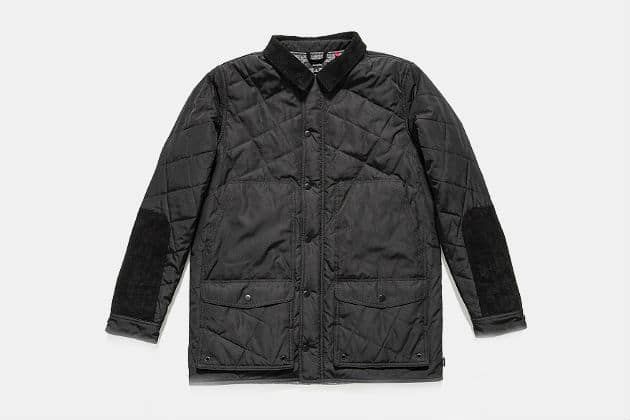 Banks Downtown Jacket
What better way to nod toward fall and battle the chill than with a sleek, functional jacket that's made with both warmth and style in mind? Keep the BANKS Downtown Jacket handy on cold mornings in particular. With a quilted texture, a sharp black collar and mixed-media detailing at the cuffs — plus no logo — it's a neat change of pace from a sea of logo jackets and bulky parkas. And if happens to warm up? All the better chance to show off your team gear. Speaking of… – Buy It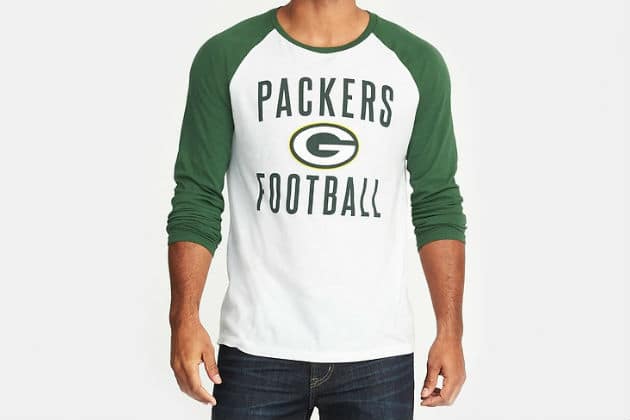 Old Navy NFL Raglan Tee
While these tees from Old Navy — stylish and affordable — only cover NFL teams, we think it's worth picking up one to round out your T-shirt collection. The raglan cut is flattering, while the design is pleasingly retro and looks great underneath a jacket or atop a slim henley or long-sleeve T-shirt.The price is so great, we'd urge you to pick up two and yet … you've only got eyes for your team, right? Wear this one with rugged jeans and classic chukkas. – Buy It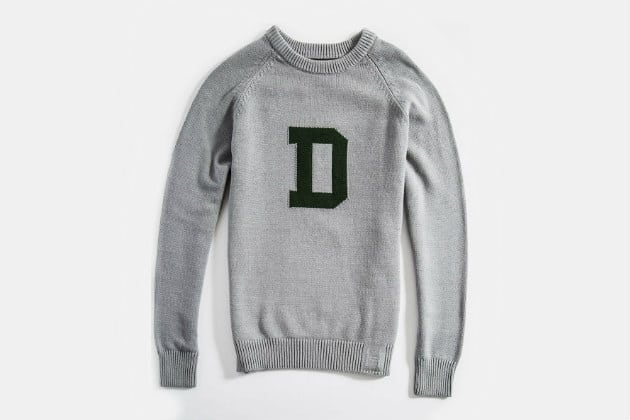 Hillflint Cotton Heritage Sweater
For those of us who love the college game more than the pro game (just a bit), Hillflint comes through in the clutch. The brand's finely crafted heirloom sweaters feature timeless styling potential and a ton of options to select from in terms of school options. If you needed a sweater to layer under your jacket — or wear on its own — you've found it. They're slightly pricey, but ultimately worth it. Plus, they're wearable with your favorite, perfectly faded pair of jeans. – Buy It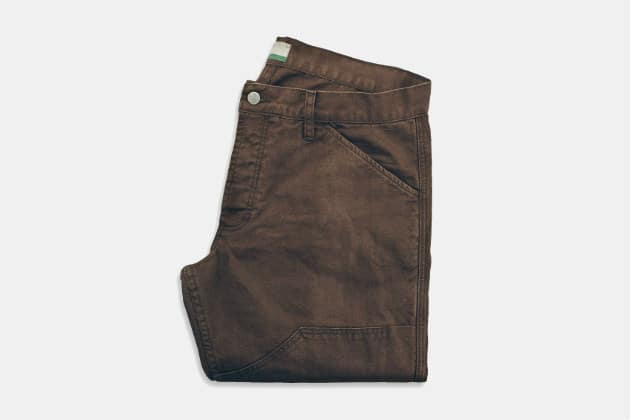 Taylor Stitch Chore Pants in Washed Timber
Chore pants? At a football tailgate? Really. Taylor Stitch makes hard-wearing, rugged, dependable menswear for all situations, and when the situation calls for warmth, durability and style, that's where the Chore Pants come in. Made from 100 percent cotton canvas in a fall-ready shade of Timber, these durable pants should help fend off mustard stains and hold up to manning the grill and watching four quarters of football. Plus, they can, y'know, help you do actual work the rest of the fall, too. – Buy It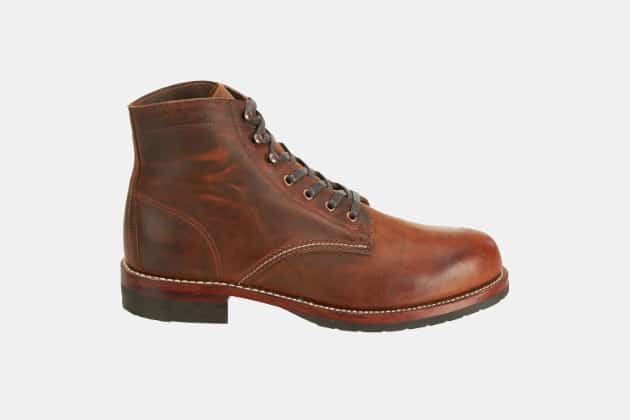 Wolverine Evans Boot
There's never been a better time to be a fan of rugged boots — that much is true. And when it comes to fall football and tailgating season, there's never been a better time to break out tough, stylish leather boots. Durable enough to handle the trek around a tailgate and strong enough to withstand a spilled beer or two, the Evans Boot is a fine piece of work from a brand that knows how to construct boots to last and last. Much better than logo athletic sneakers, right? – Buy It
Wigwam Cypress Socks
Don't leave your socks to chance — in the chilly portions of early fall or later on this season in the depths of winter. The reasonably priced and stylishly constructed Wigwam Cypress Socks are a reliable pair to wear with tough leather boots and sturdy pants, and they don't look all that bad. No zany prints or patterns here — they help keep the focus squarely on your team gear. Buy a couple pairs now and break them out at every home game. – Buy It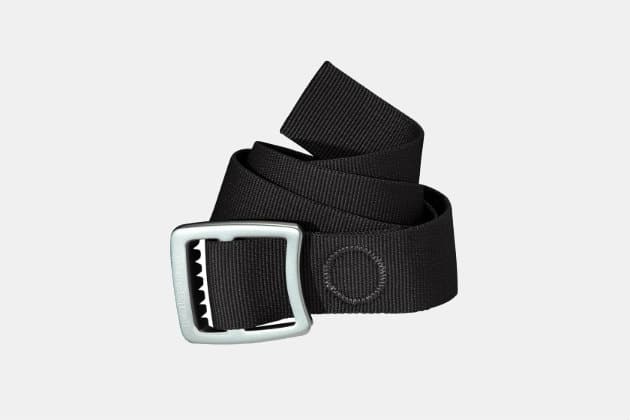 Patagonia Tech Web Belt
Trust us, you're going to want a rugged belt — even at a tailgate, accessories matter in the long run. And the Tech Web Belt offers durability and understated, simple style — that doesn't draw the focus away from any of your other gear (or your grilling prowess). Plus, the strong fabrication fits right in with the well-crafted boots and trousers in this tailgate-centric look. Available for a steal at under $30, that only leaves you more money to stock up on extra beer ahead of your rivalry game. – Buy It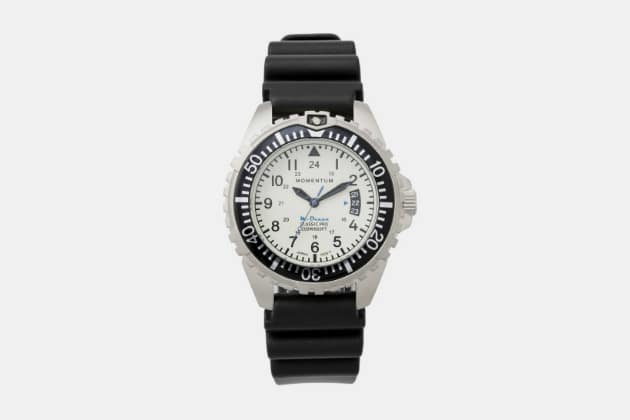 Momentum Watch M-38 Rubber Watch
Need a dependable, affordably priced and suitably rugged watch that can take a beating? The Momentum M-38 Rubber Watch is the timepiece to buy before your next tailgate. With an understated face and the type of design that doesn't draw away from your team T-shirt or your rugged leather boots, this carefully made, well-priced watch could become a fall favorite. The three-to-five-year battery life is a nice perk, too — no need to worry about whether you're on time to your next tailgate. – Buy It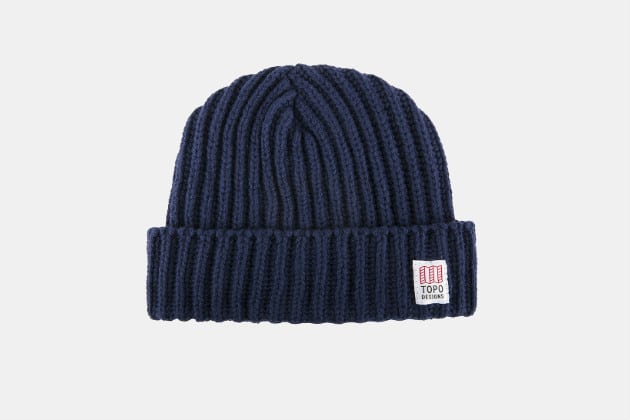 Topo Designs Merino Wool Beanie
When those fall breezes start to roll in this tailgating season, you'll be lucky you have this Merino Wool Beanie — very lucky indeed. With a simple, understated design and a neutral color, this beanie should match up with your team-centric outfits (unless your rival wears blue). It's a bit more expensive than the typical beanie, but all the better in terms of quality and durability this football season. The merino wool should prove cozy and comfortable, unlike other potentially scratchy (and less stylish) beanies. – Buy It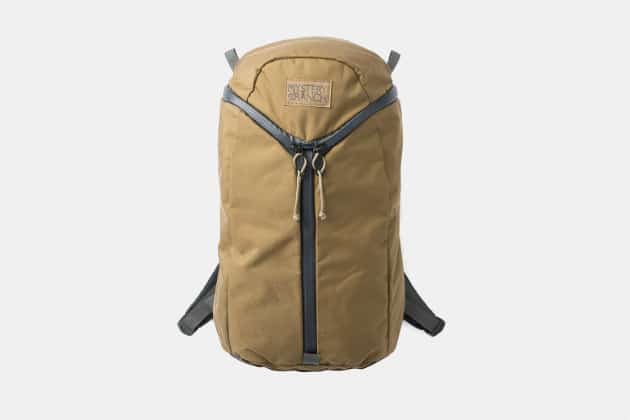 Mystery Ranch Urban Assault Backpack
Have a lot of gear to bring to your tailgate? Extra layers, extra beer, your audio speakers? Haul it all in this durable, rugged and easy-to-carry bag. It's an underrated thing to have at a tailgate, especially if the situation calls for dealing with inclement weather or helping out with unexpected culinary (or beverage-related) tasks. And if you need a place to store valuables in your car during the game? This bag is the way to go. It's the underrated items that prove the most essential at a tailgate, after all. – Buy It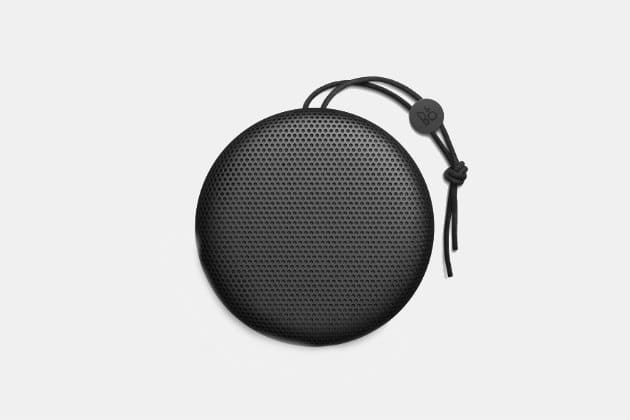 B&O Play BeoPlay A1
It's not a tailgate without your favorite beer and your favorite tunes, right? The B&O BeoPlay A1 allows for portable music on the go, and in style. Take it from tailgate to tailgate or prop it up and let the tunes fly — the protective shell resists splashes and dust, while the black color ensures sleek style. It's also made to disperse sound well no matter where you put it, critical when you've got a crowded, fun-filled tailgate that stretches on for hours. – Buy It
Disclosure: Clicking on these links and making a purchase may earn us a small referral fee, at no extra cost to you. Learn more here.