This holiday season, let's take a lesson from the Pilgrim Fathers at the first Thanksgiving and source locally for our celebrations. I'm not saying shoot a backyard turkey for Christmas dinner—I love a good turkey hunt, but wild ones can be chewy unless brined for days.
Instead, check out these 15 USA-made gift ideas. From gear to food to clothes, a cornucopia of priorities is represented here, all built in the Land of the Free, all helpful in lowering trade deficits.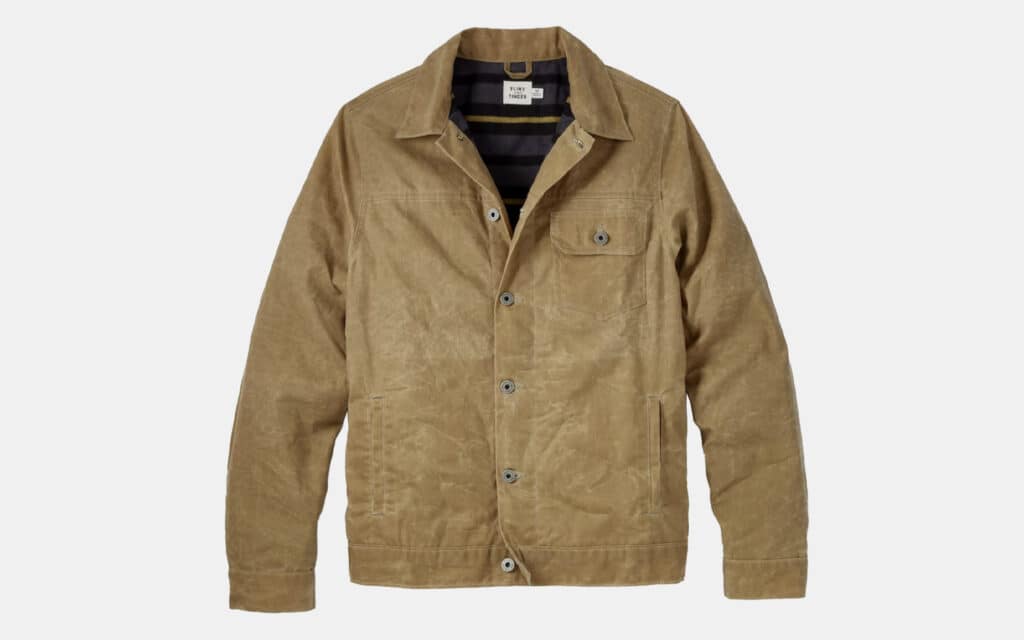 Flint and Tinder Flannel-Lined Waxed Trucker Jacket
As a quintessential piece of American style, the most authentic trucker jackets are indeed USA-made. Fortunately, Flint and Tinder's Waxed Flannel-Lined take on this closet essential is built in the west coast, using durable sailcloth from the east coast.
The James Deen-esque exterior ages exquisitely, with that rugged, and dare I say artistic, creasing effect that ensures every jacket is distinct. Meanwhile, the cushy interior makes this jacket seasonally versatile, as well as stylistically versatile.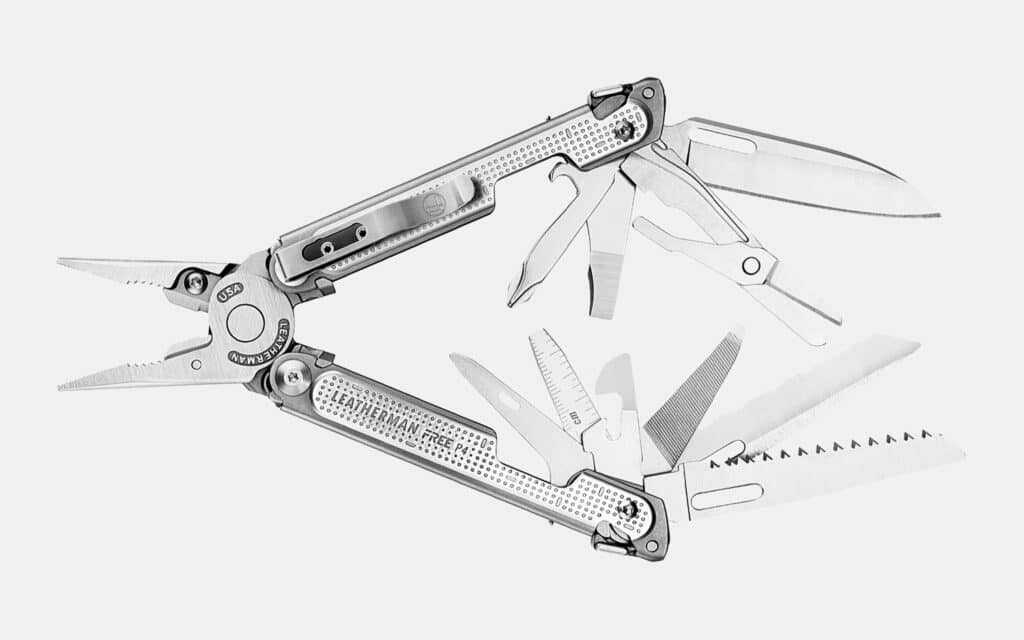 Leatherman Free P4 Multi-Tool
I love a Swiss Army Knife, but the homegrown multi-tool, Leatherman's Free P4, is leveled up to an almost comprehensive toolbox status. There's a whole 21 functions on this guy, including the added serrated knife and saw that weren't included in the prior model.
Still, it's streamlined, weighs a meager 8.6 ounces, and is one-hand operational. Whether you're opening a cold one or cutting a wire, this multi-tool allows you to do so conveniently, swiftly, and safely.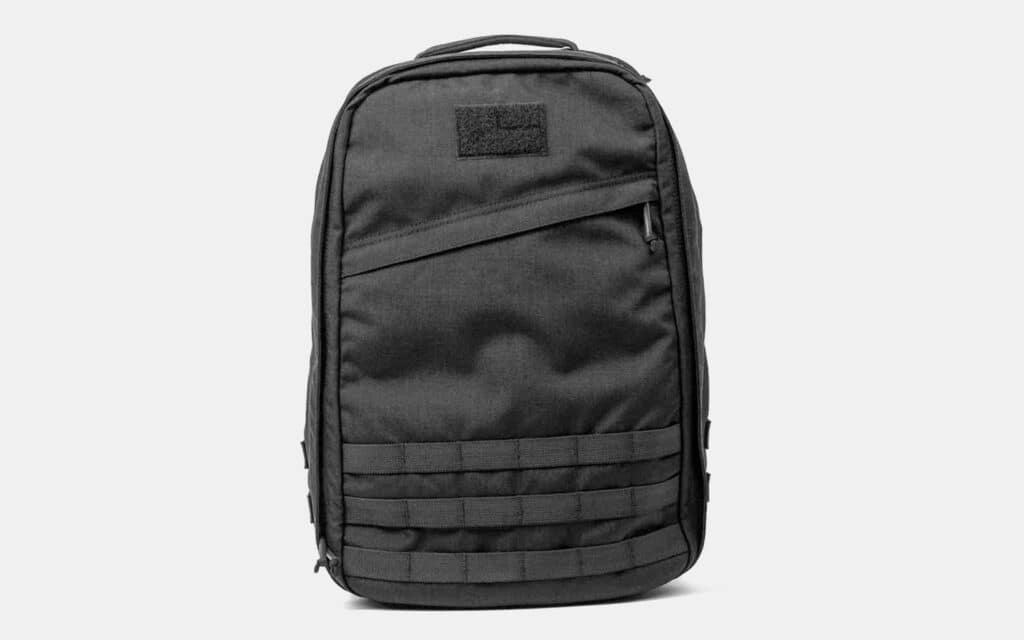 GoRuck GR1 Rucksack
Built for actual warzones, the GoRuck GR1 Rucksack can handle the rush and grit of the city, and the weather of the outdoors. If the tank-like 1000 denier nylon construction is good enough for Special Forces soldiers, it's more than enough for everyday usage.
Even the laptop compartment is bombproof. Strength aside, this bag is efficiency-manifested, featuring strategic compartments that keep your food from colliding with your technology, and exterior strip-webbing that can be used to temporarily hang things.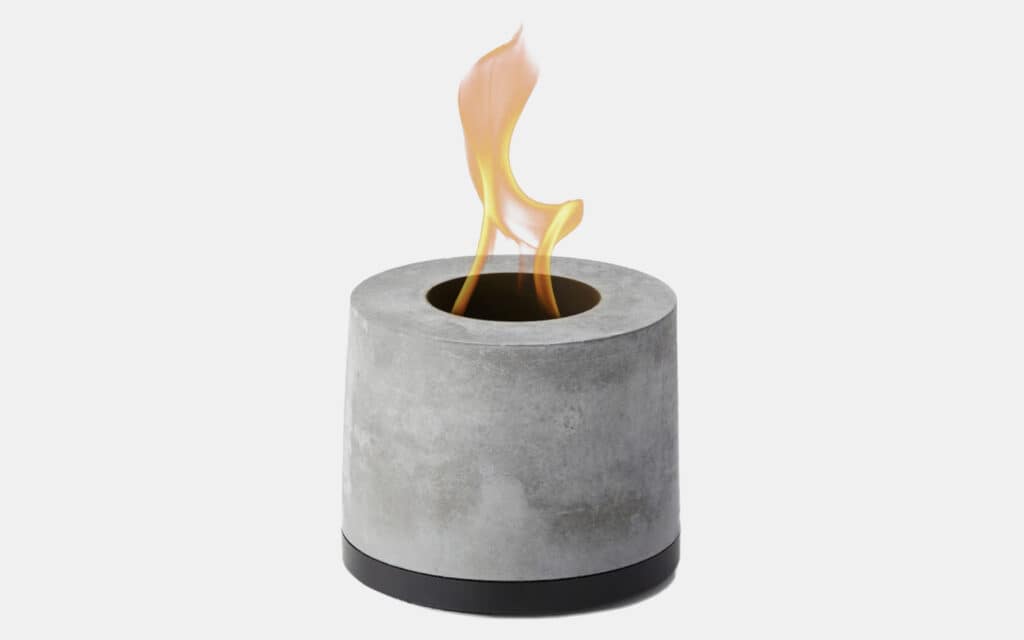 Flikr Personal Concrete Fireplace
The Flikr Personal Concrete Fireplace is cooler than any candle. Just pour rubbing alcohol in the well of the stylish concrete body (made from a mixture that's resistant to heat and crumbling), then set it on fire. Both a portable decorative object and a useful piece of gear, you can use this fireplace to heat up marshmallows in your backyard or simply for your aesthetic pleasure during a cozy night in.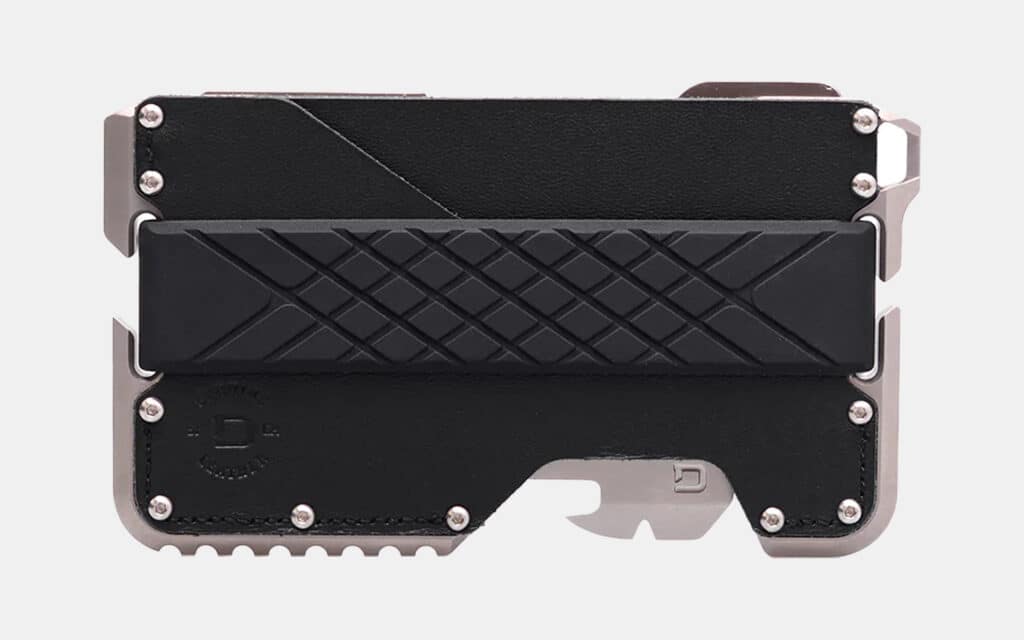 Dango T02 Tactical Wallet
With functionality as diverse as America's topography, the Dango T02 Tactical Wallet is job-ready, built with a paracord cutter, phone stand, nail pryer, and serration for your impromptu cutting needs. The titanium build perfectly balances strength and density, so even if you use its full 12-card capacity, it'll still be agreeably lightweight.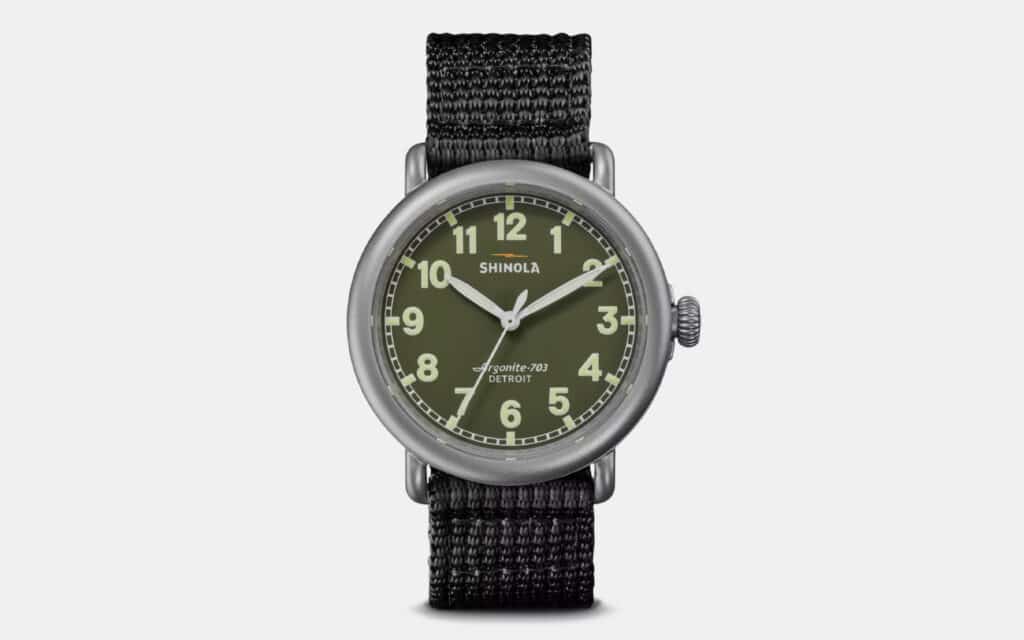 Shinola Runwell Field Watch
Commendably bringing manufacturing back to America's Midwest, Shinola made waves with this now-iconic field watch because of its classic style and its Detroit-manufactured pedigree.
The Runwell is modeled after WWII soldier timepieces, and pairs effortlessly with jeans and boots, and dapperly with a blazer. Every element on it that makes it so attractive also contributes to its functionality. The pumpkin crown is grippy and adds personality to the silhouette, while the case's carbide-coating provides gunmetal visuals and extra strength.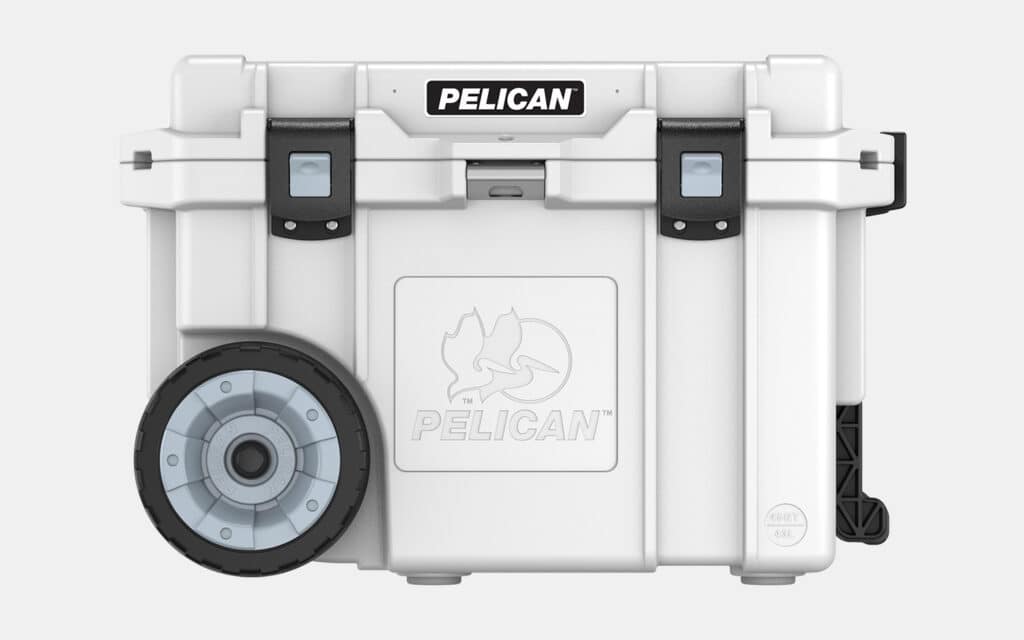 Pelican Elite Wheeled Cooler
The US has a lot of freedom, but also a lot of bears. The Pelican Elite Wheeled Cooler is certified by the conservation group, the Interagency Grizzly Bear Committee, for full-on bear resistance.
So not only is it stylishly artillery-like, with its incorporated, dimensional wheels and architectural build, but it ensures Yogi won't get to your sandwiches. As strong as it looks, this cooler boasts maximum ice retention, corrosion-resistant hardware, and is guaranteed for life.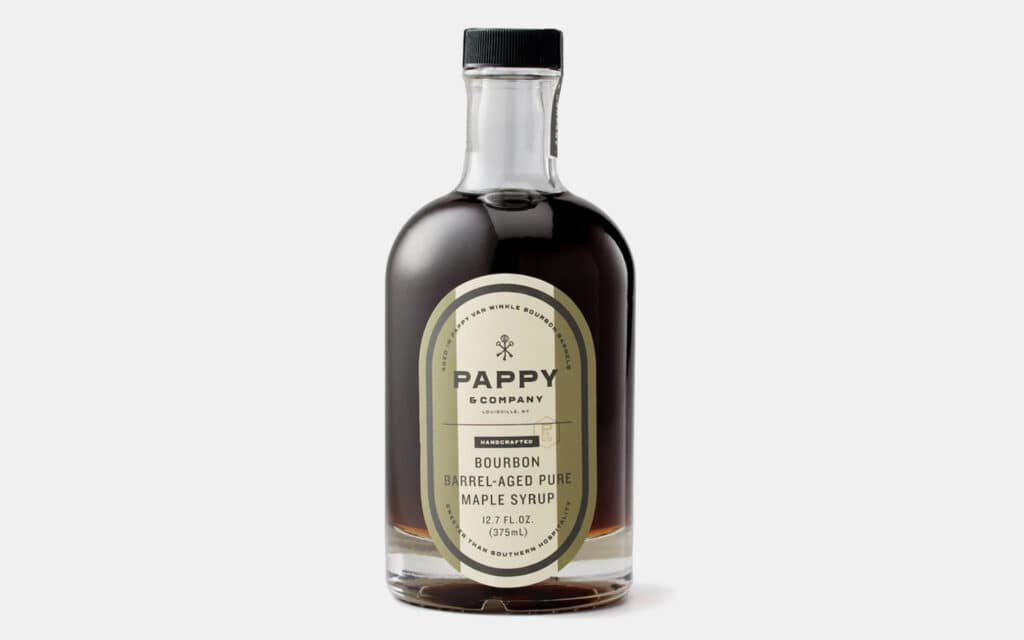 Pappy Barrel-Aged Maple Syrup
Pappy & Company takes a sophisticated approach to bourbon-infusion, utilizing their distillery's retired bourbon barrels to age their special Barrel-Aged Maple Syrup. This creates a true, dimensional infusion, resulting in a unique syrup with a whiskey-like taste journey that involves butter, oak, vanilla, and their very-own bourbon. This makes it an equally effective cocktail mixer as it is a pancake topper.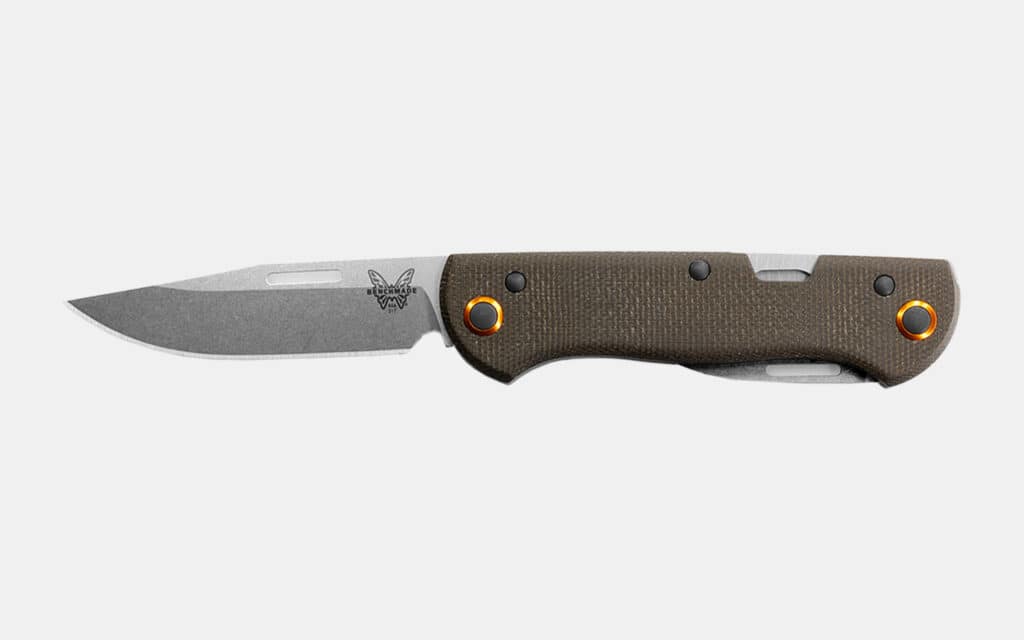 Benchmade 317-1 Weekender Knife
The Benchmade 317-1 Weekender is the epitome of a trusty pocket knife, designed for the great outdoors, but perfect as an ad-hoc tool at the grill as well, not least of which is thanks to its bottle opener.
More than that though, is its heavy-duty S30V steel blade, with a 58-to-60 hardness on the Rockwell scale. This makes it as easy to sharpen as a pro kitchen knife. And that satin blade finish and olive micarta handle are a beautiful combination.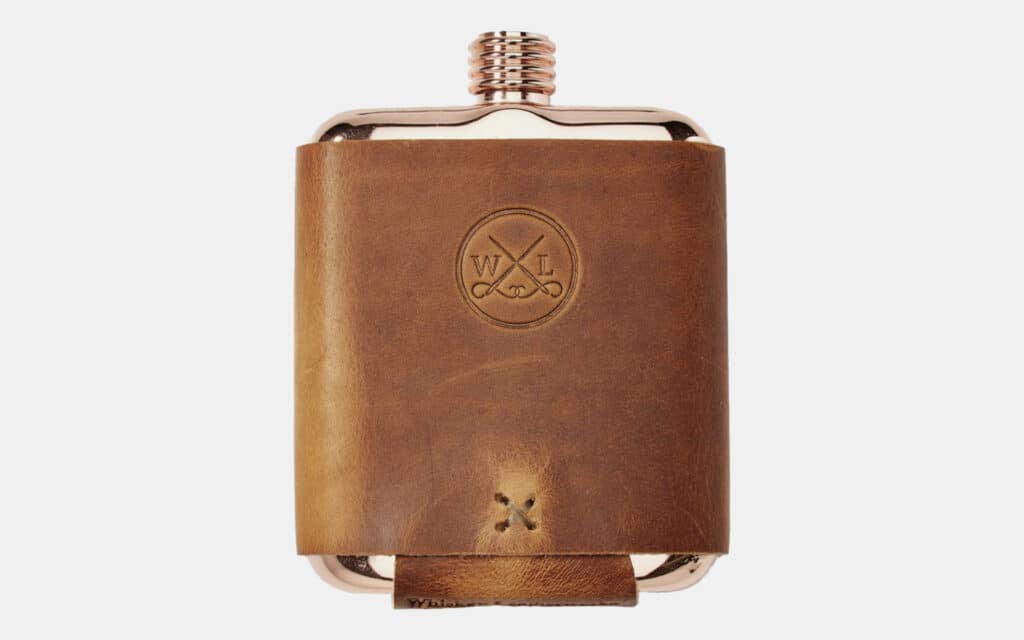 Whiskey Leatherworks Clark Fork Copper Flask
Like a solid work boot with good hardware, the Whiskey Leatherworks Clark Fork Copper Flask combines leather and stainless steel to exquisite effect. The lush hand-cut Horween wrap will patinate with age and offers a satisfying hand feel. Meanwhile, the stainless steel body has a cowboy copper tone that visually accents the leather excellently.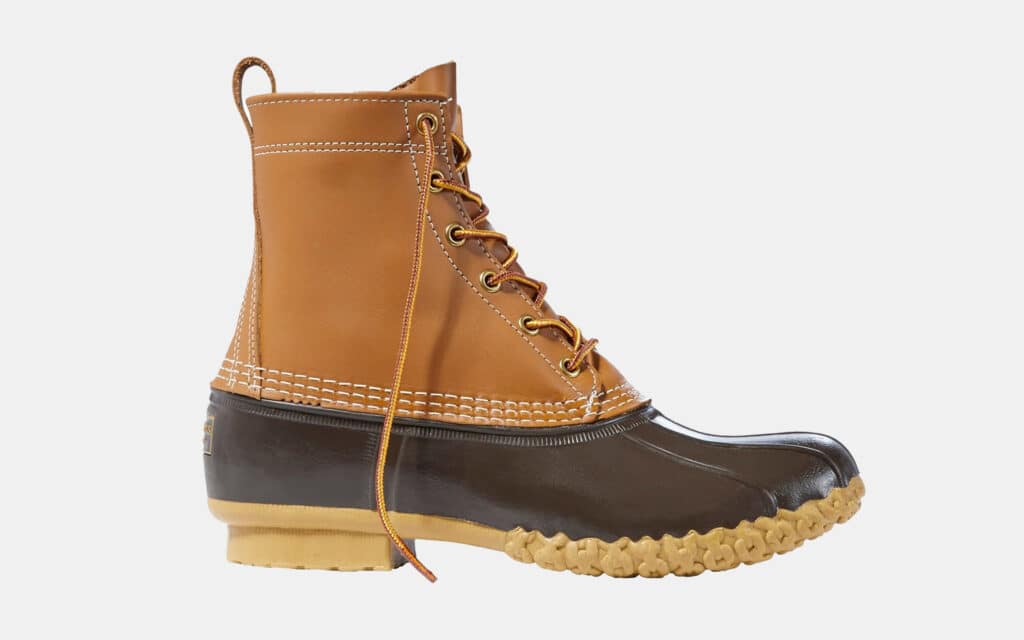 The Original L.L. Bean Boot
That three-toned, combination rubber-bottom-leather-top is a real American icon, and perhaps the pride of Maine, along with lobster and the Christmas dog parade in Kennebunkport. Even over a hundred years later, the Original L.L. Bean Boot is one of the most useful multi-terrain pieces of footwear, with one of the most recognizable styles, on the market.
It was designed by the real L.L., with current iterations flaunting all the makings of strong modern boot, from the steel shank to the full-grain leather.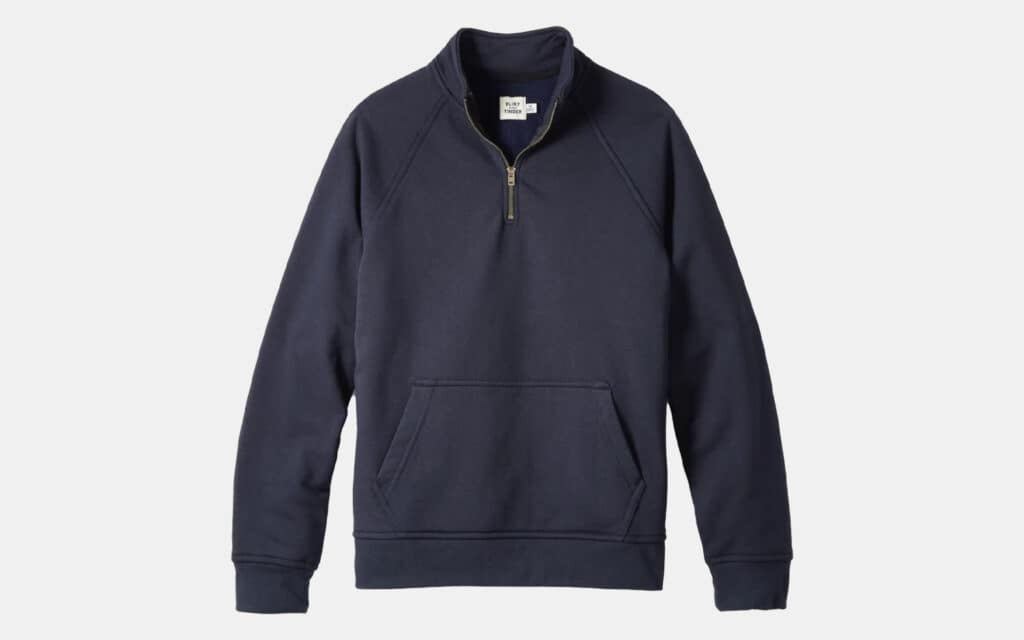 Flint and Tinder 10-Year Quarter Zip
As its name suggests, the Flint and Tinder 10-year Quarter Zip is built to last a decade. And they don't mean that by year ten, the final stitch will have fallen out of what's been basically a rag since year 8.
This highly-adaptable and always-handsome sweater gets softer and more comfortable with wear, while maintaining a solid fit. And from concept to execution, to every minute detail, this is an all-American garment: South Carolinian fleece, cotton from the Mississippi Delta—even the reinforced seams are Philadelphian.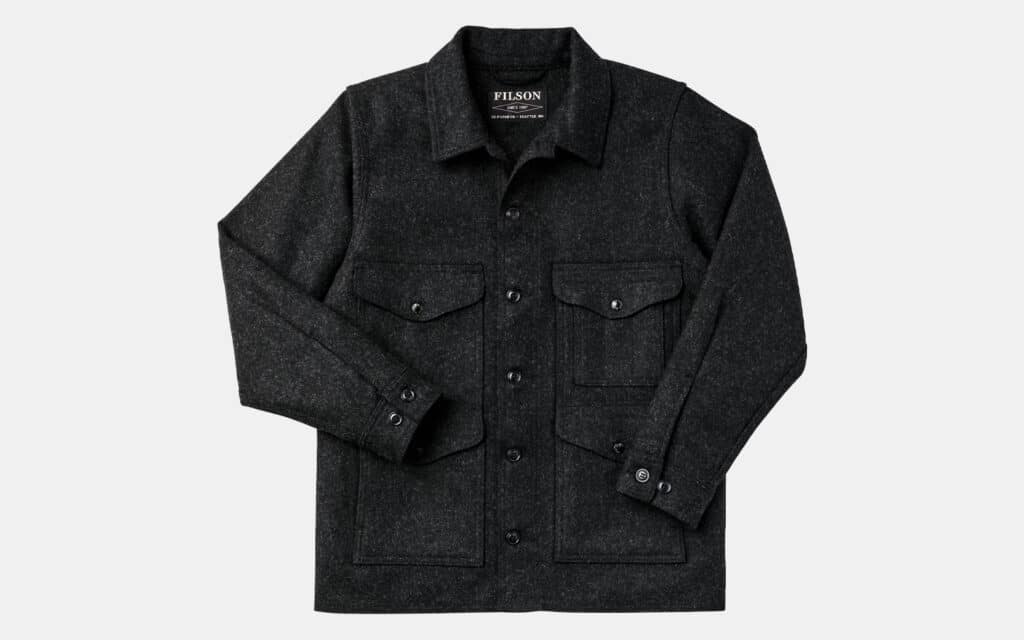 Filson Mackinaw Wool Cruiser Jacket
Since cruiser jackets were originally built for timber industry men in the Pacific Northwest, this classic piece of workwear is as American as apple pie.
The Filson Mackinaw is an on-template design made from a special tightly-woven wool from Oregon, with a complex raw material that insulates effectively in wet or dry weather. Between this breathable build and layering-friendly fit, this jacket has a time-honored style and a practical construction and design.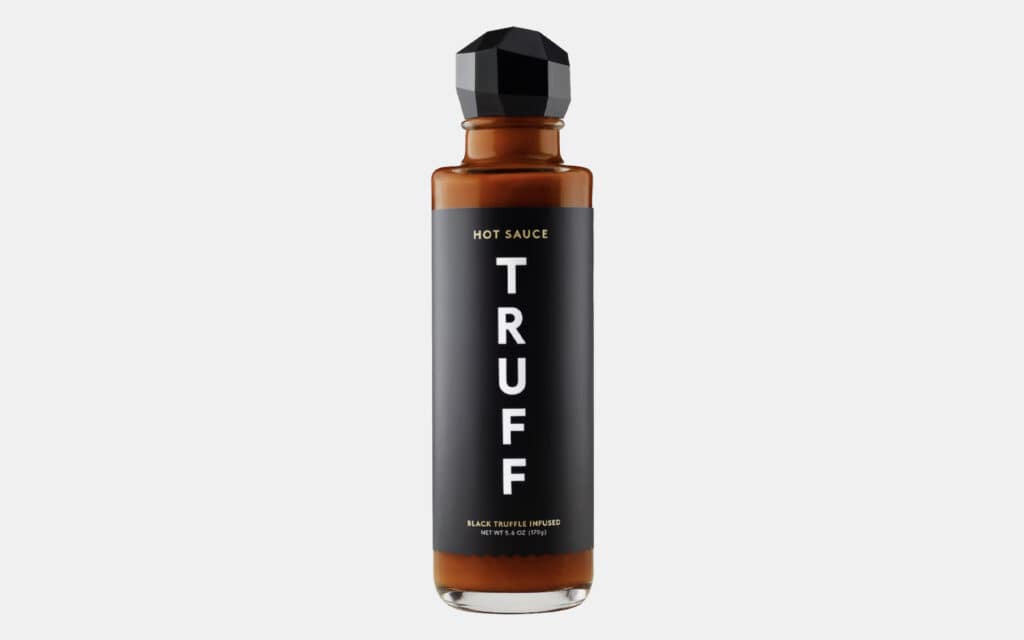 Truff Black Truffle Infused Hot Sauce
Satisfy your spicy and savory proclivities in one fell swoop with Truff's Black Truffle Infused Sauce. The unique recipe's red chili pepper base is complemented with agave nectar, allowing the umami black truffle essence to sit comfortably with the heat, neither side overpowering the other. Add the citrus-edge from the touch of cumin in there, and you've got a hot sauce that can basically go on any savory dish.
Shinola Pocket Bifold Wallet
Leave it to Shinola to design a bifold as good-looking as your grandfather's, but not nearly as bulky. This Pocket Bifold Wallet features six card pockets that allows the leather exterior to patinate gracefully as the rest of the wallet, while maintaining its structural integrity. And yes, the Heritage leather is supple, understatedly granular, and even has a slight lustrousness under certain lights. He's rugged and classy.
Disclosure: Clicking on these links and making a purchase may earn us a small referral fee, at no extra cost to you. Learn more here.
freestar.config.enabled_slots.push({ placementName: "gearmoose_leaderboard_btf", slotId: "gearmoose_leaderboard_btf" });