Winter is on its way. To quote Bill Murray's character Phil in 1993's Groundhog Day, "It's gonna be cold, it's gonna be grey, and it's gonna last you for the rest of your life." Well, maybe that's a little dramatic. But winter is on the way and it will last for a few months.
We're past Halloween and Thanksgiving and spiraling rapidly towards the rest of the holidays. We're less than a month from the official start of winter and from coast to coast we're already seeing the telltale signs. Fall foliage season is pretty much over, all the leaves have been raked and removed, the last lawn mowing of the season was weeks ago, and many of us have not only seen frost on a handful of mornings but have awoken to a blanket (or at least a dusting) of snow as far as the eye can see.
Obviously snowy, bitter cold winter weather is only found in parts of the country. But even if you live somewhere that doesn't have seasons, at least you're on the cusp of light jacket weather. For all of us, in the simplest terms, the days are continuing to get shorter, the nights seem to never end, and colder weather is here to stay. For many, there will be no respite until April or May.
That's why it's the perfect time to settle in, take your coziest blankets and wool sweaters out of storage, and buckle up for chilly, cold, and overall frigid weather on the horizon. Sneakily turn that heat up, start a fire (preferably in the fireplace), and grab a bottle or two of warming whiskey.
But not just any whiskey will do and we're definitely not simply sticking to one style. If you're the type of person who suffers from cabin fever and you happen to lose power or get snowed in this winter, you're going to be fairly unhappy if you only have one style of whiskey or only a few bottles.
That's why today, in an effort to make your winter the most pleasurable possible, we're going to highlight the best warming bottles of single malt Scotch, rye whiskey, Irish whiskey, bourbon, Canadian whisky, and Tennessee whiskey. Keep scrolling to see all of our picks. Grab a few and enjoy them neat or on the rocks and enjoy the warming sensation that occurs after a few sips. Just be aware that it won't actually keep you warm. That's what a heavy blanket and thick sweater are for.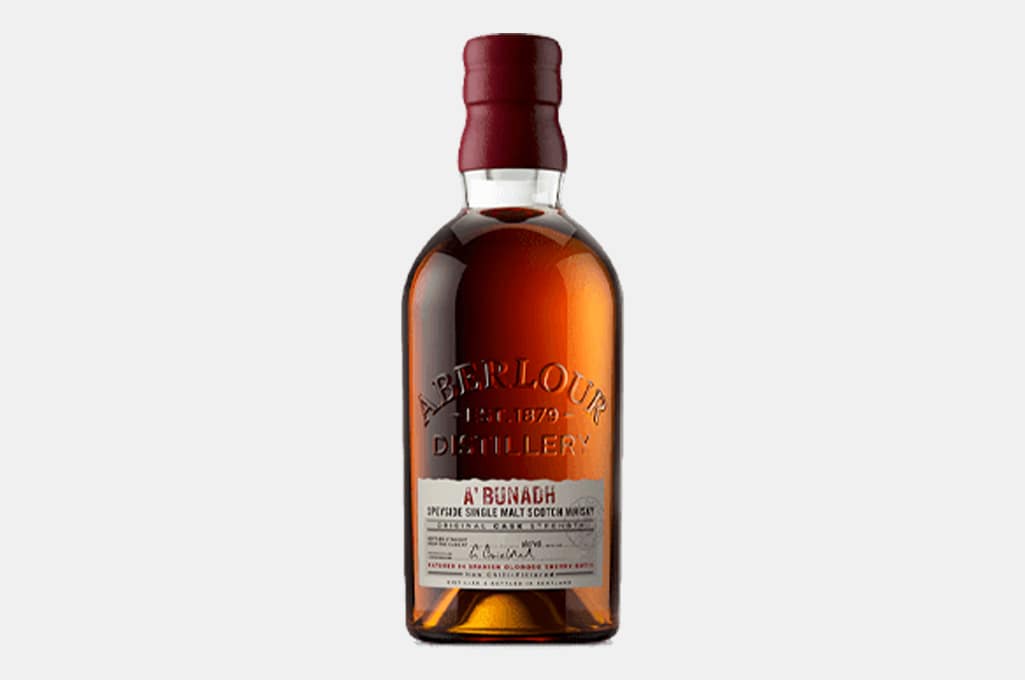 Aberlour A'Bunadh Single Malt Scotch Whisky
There's a reason this whisky is a favorite of drinkers and bartenders alike. This cask strength (around 120 proof) single malt Scotch is aged completely in oloroso sherry casks from Spain. The result is a surprisingly sweet, bold whisky with notes of sticky toffee pudding, toasted vanilla beans, cinnamon, candied orange peels, ginger, and dried cherries. It's warming, sweet, and highly memorable.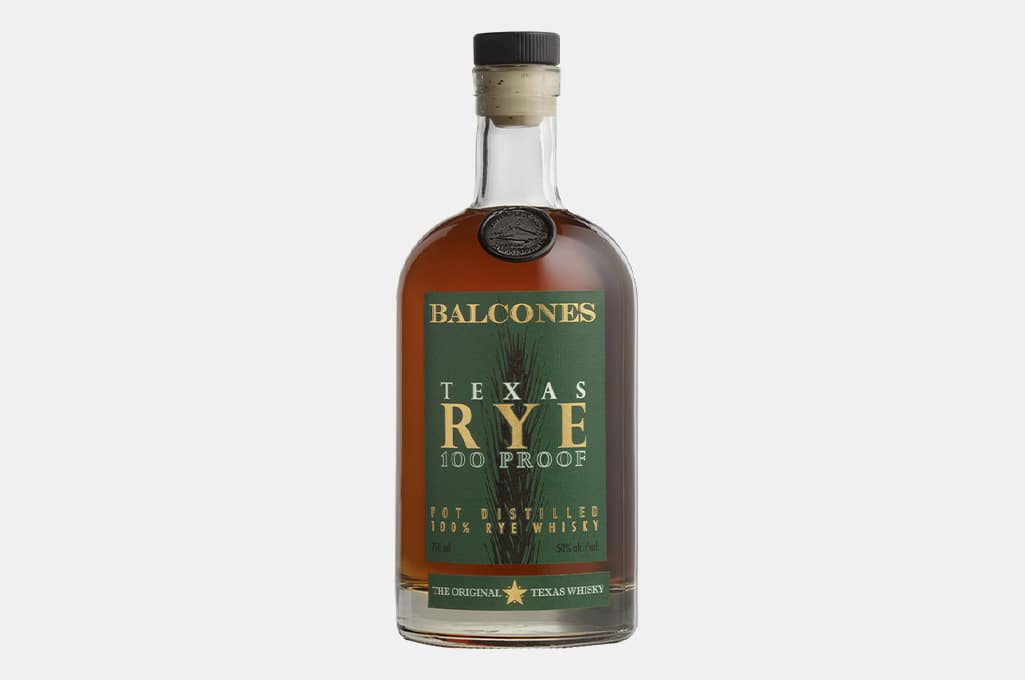 Balcones Texas Rye Whiskey
Waco, Texas' Balcones has made a big name for itself in the last decade. While the distillery is well-known for its corn whiskey and bourbon, drinkers would be remiss if they didn't try its Balcones Texas Rye Whiskey this winter. This pot still distilled, 100 percent rye, 100 proof whiskey is highlighted by flavors like buttery caramel, candied pecans, chocolate fudge, vanilla beans, and gentle, spicy cracked black pepper at the very end.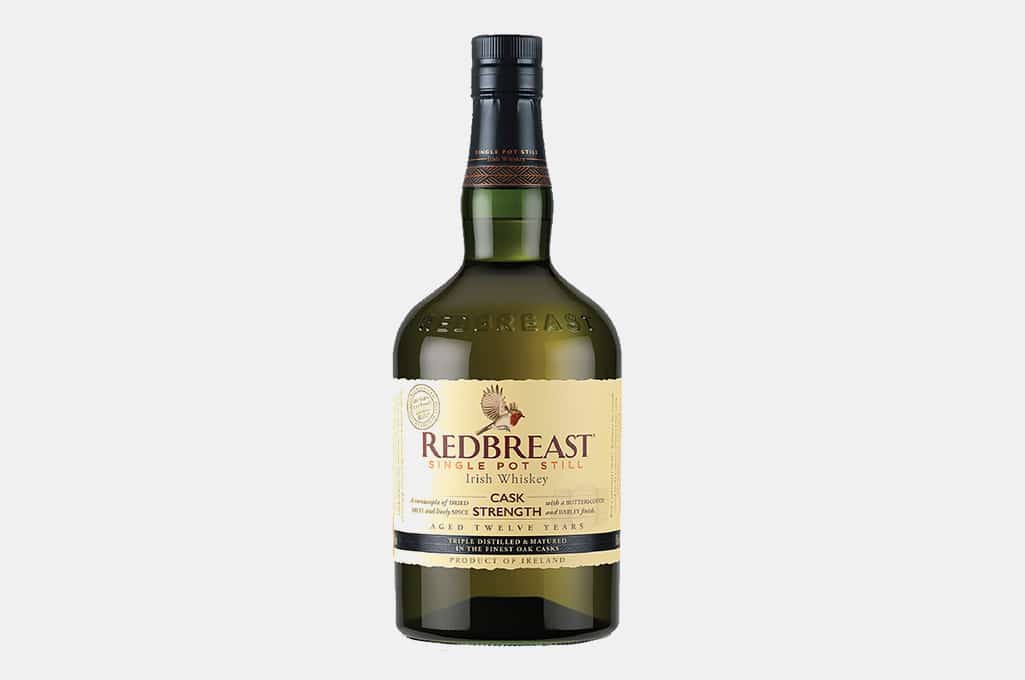 Redbreast 12 Cask Strength Irish Whiskey
Some drinkers tend to forget about Irish whiskey until March and that's a big mistake. While you can't go wrong with Redbreast 12, if you really want to enjoy a warming dram this winter you'll opt for its cask strength version. This whiskey made from malted and unmalted barley was aged in both oloroso sherry casks and ex-bourbon barrels. This results in bold, pleasing whiskey with hints of roasted barley, dried cherries, raisins, toasted vanilla beans, charred wood, and a warming, spicy, fruity finish.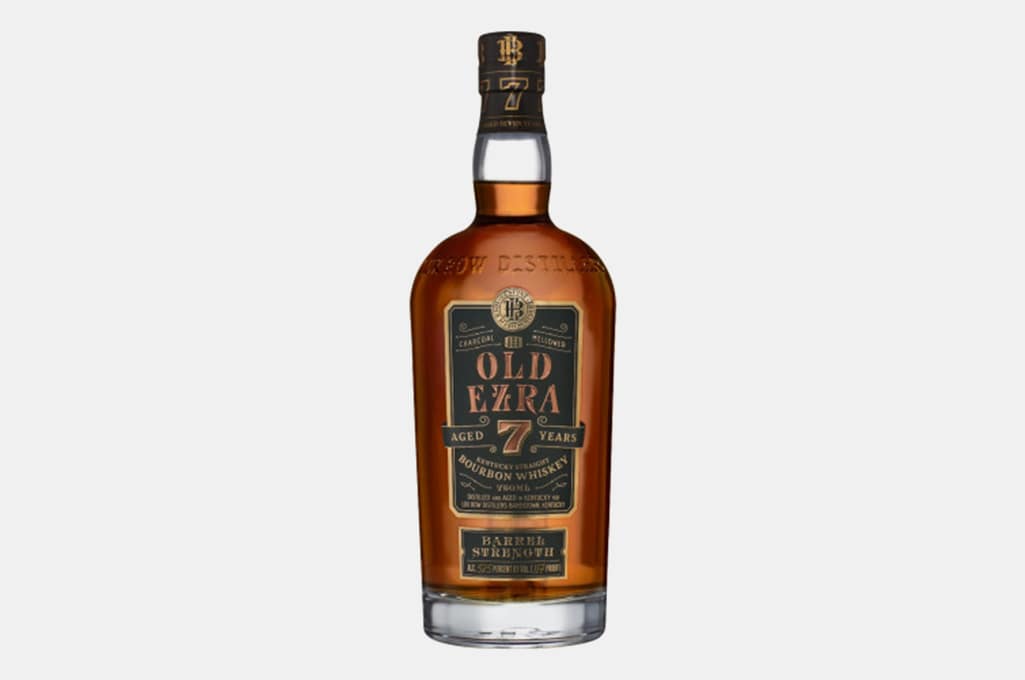 Old Ezra 7-year-old Barrel-Strength Kentucky straight bourbon
You might not have ever heard of Ezra Brooks, but you should get acquainted with him this winter. Bottled at a potent 117 proof, this Kentucky Straight bourbon was matured in new, charred American white oak casks for a minimum of seven years. This results in an award-winning whiskey with notes of butterscotch, cinnamon sugar, toasted vanilla beans, caramel corn, and gentle oaky wood.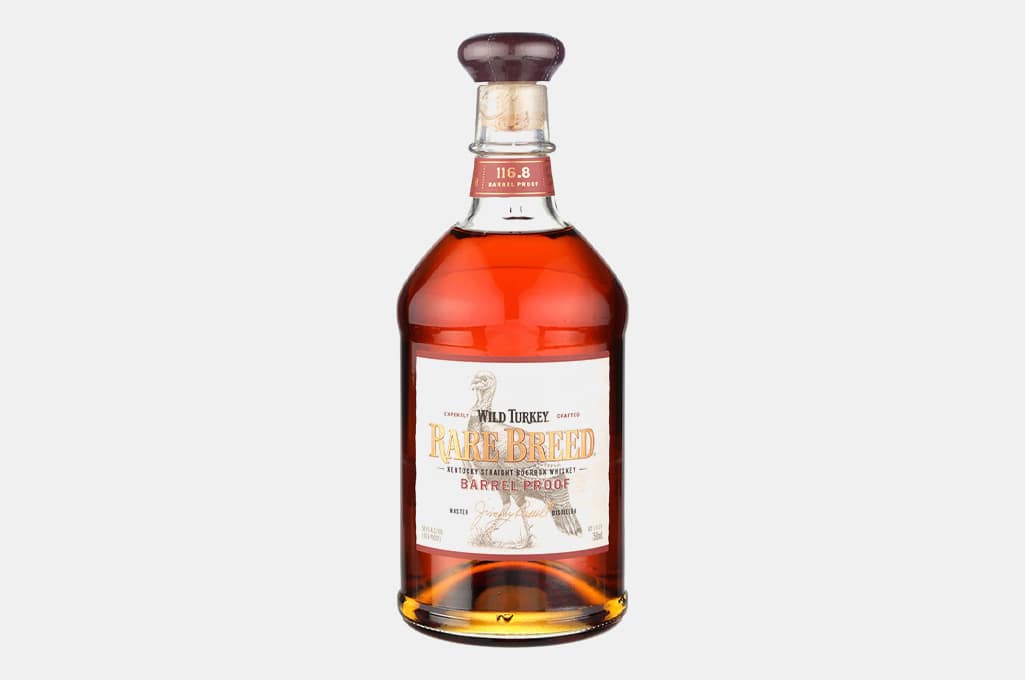 Wild Turkey Rare Breed Kentucky Straight Bourbon
No warming whiskey list is complete without the addition of Wild Turkey Rare Breed. This Kentucky straight bourbon is small-batch, barrel proof (112.8 proof), and bottled straight from the barrel. This blend of six, eight, and twelve-year-old bourbon is known for its flavors of clover honey, dried fruits, raisins, buttery caramel, slight nuttiness, vanilla beans, and gentle spices.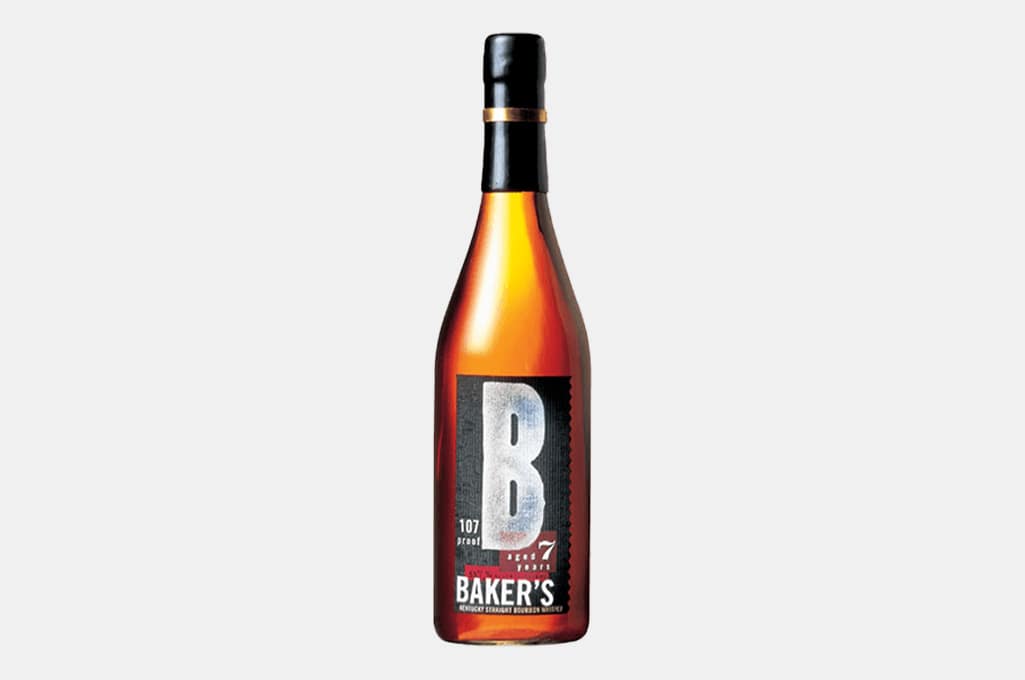 Baker's 7-Year-Old Kentucky Straight Bourbon
While Booker's, Basil Hayden's, and Knob Creek get a little more press, we believe the real star of Jim Beam's small batch collection is Baker's 7-Year-Old. This single-barrel bourbon is literally made from one barrel alone. There's no blending or mixing, it's simply one barrel-aged for at least seven years. This means that while you're sure to find hints of wood char, vanilla beans, caramel, cooking spices, and honey, each batch is slightly different.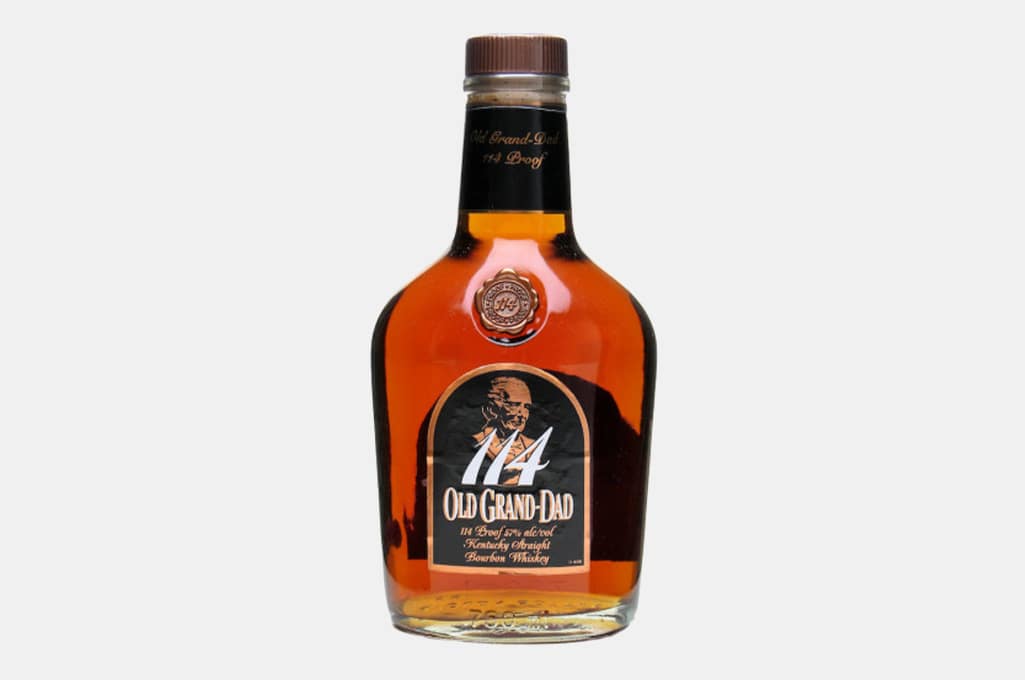 Old Grand-Dad 114 Kentucky Straight Bourbon
Avid bourbon drinkers are well-aware of Old Grand-Dad. The bottle that features none other than Basil Hayden is a favorite among bartenders and drinkers alike. But did you know it comes in a bonded version as well as a 114 version? The latter is the bold, robust, rich whiskey we need for a cold winter day. This high-rye whiskey is known for its flavors of fruit, raisins, caramel, cinnamon, and spicy, peppery rye.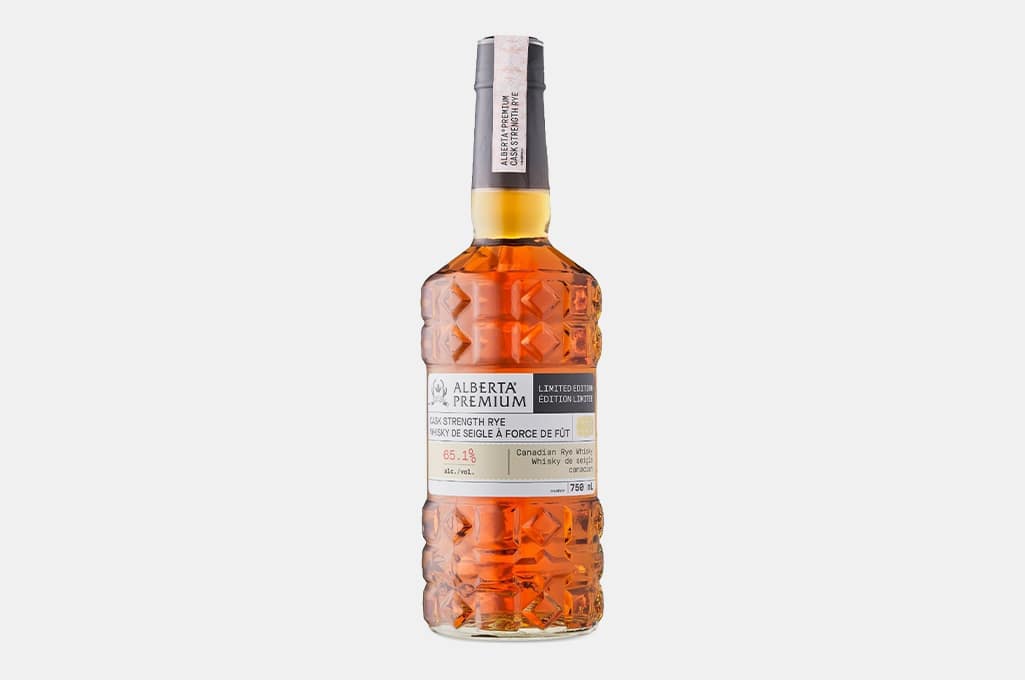 Alberta Premium Cask Strength Rye Whiskey
Few drinkers outside of Canada knew about Alberta Premium Cask Strength Rye Whiskey before it was named as the "world whisky of the year" for 2021 by Jim Murray in his 2021 Whisky Bible Awards. They certainly know about this 100 percent Canadian prairie rye-based whisky now with its spicy, peppery, caramel, vanilla bean, and dried fruity flavors and warming 120 plus proof.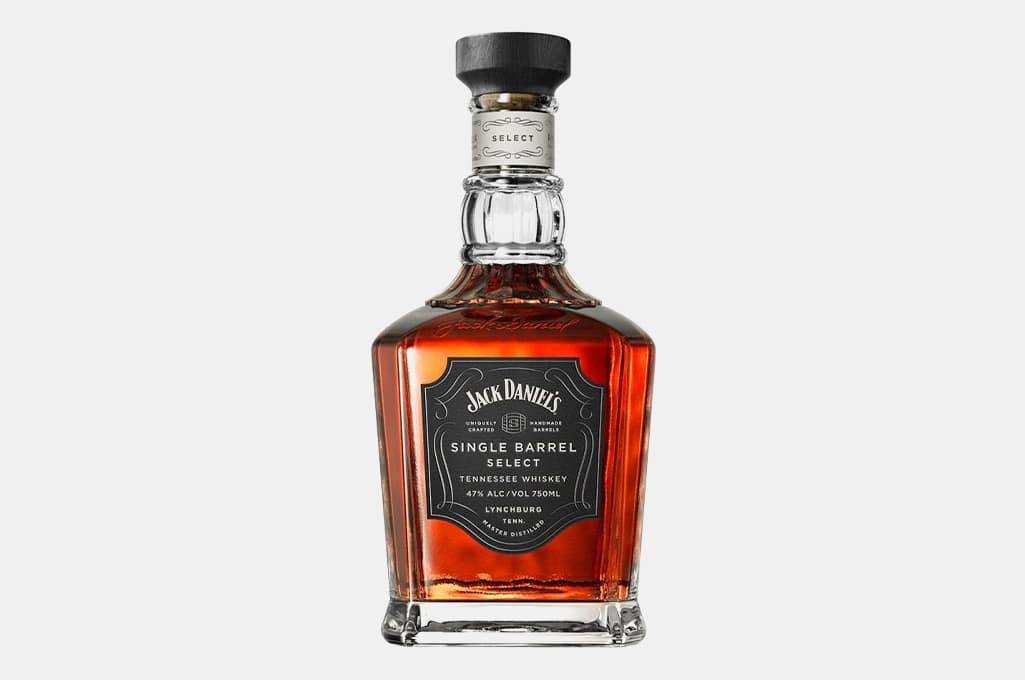 Jack Daniels Single Barrel Select Whiskey
Even if you're the most novice of all whiskey drinkers, you've probably tried Jack Daniel's even if it was simply mixed with cola. Well, it's time to step up to a whole new level. Jack Daniels Single Barrel Select Whiskey is a single barrel Tennessee bottled at 94 proof. It's mellow, sweet, and highlighted by notes of buttery caramel, dried fruits, oaky wood, vanilla beans, clover honey, and just a hint of pleasing, warming spice at the very end to tie everything together nicely.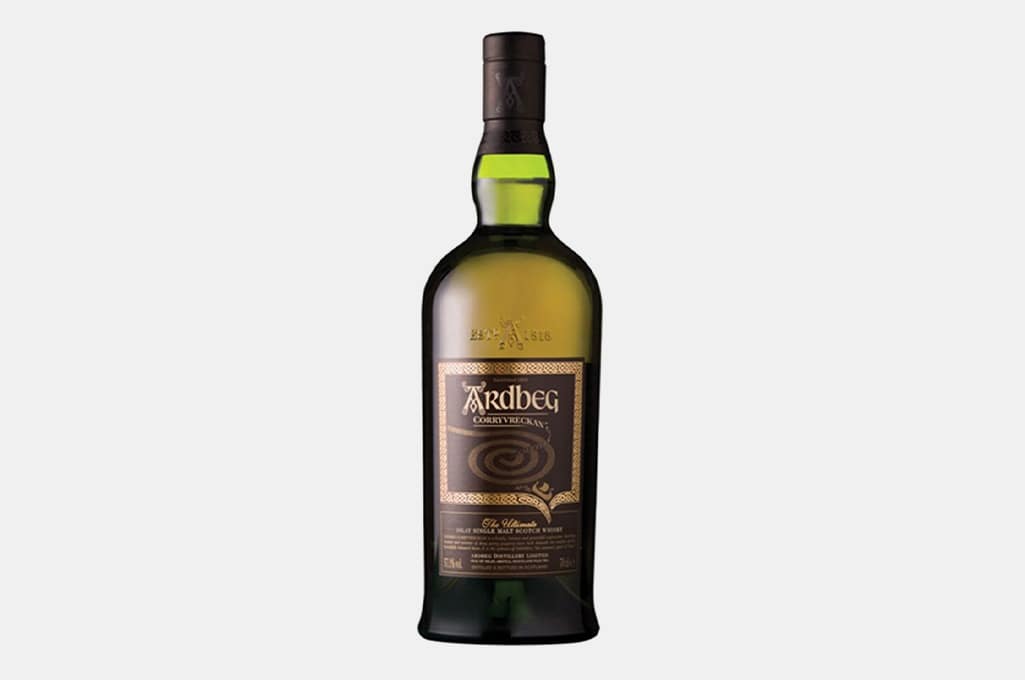 Ardbeg Corryvreckan Single Malt Scotch Whisky
This is the only peated single malt Scotch on this list and that's kind of a shame. If you enjoy peated whisky, we implore you to explore Islay single malts yourself. In the meantime, enjoy this classic smoky whisky from the Inner Hebrides, sheep-filled island. Named for a nearby whirlpool, this high-proof whisky is known for its flavors of candied orange peels, dried fruit, holiday spices, butterscotch, ocean brine, and warming, robust campfire smoke throughout.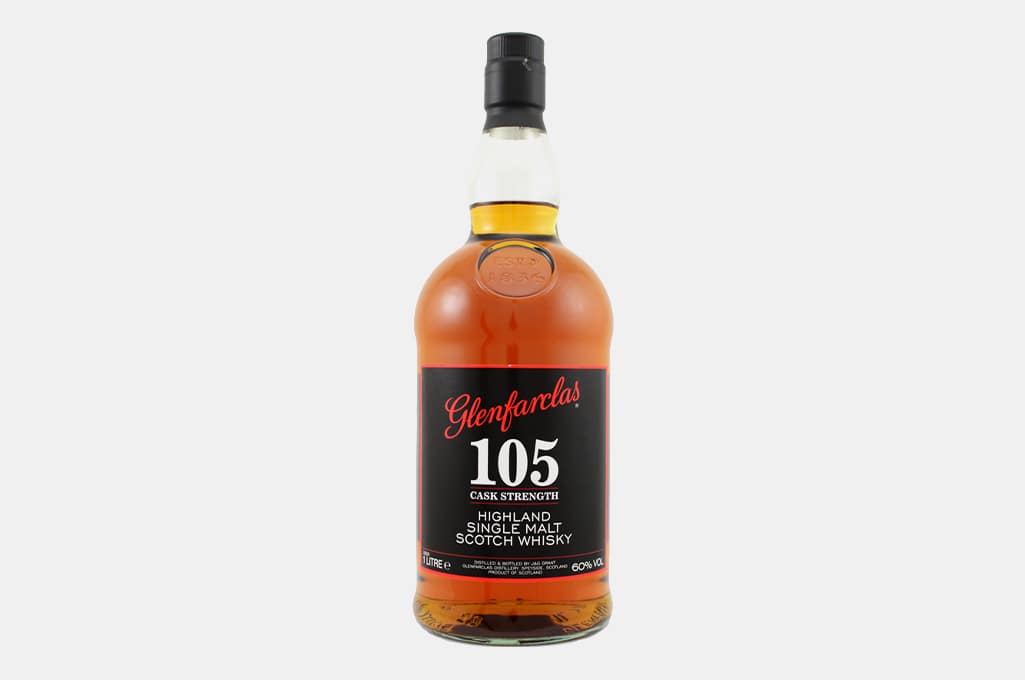 Glenfarclas 105 Single Malt Scotch Whisky
Glenfarclas is a big name in the single malt Scotch world for good reason. It's the kind of distillery that seems to make highly rated lists constantly. One of its best, warming whiskies is Glenfarclas 105. Matured between eight and ten years in a combination of ex-bourbon and ex-sherry casks, this 120 proof single malt is known for its symphony of candied orange peels, almond cookies, sweet sherry, dried cherries, slightly spicy pepper, and rich oaky wood.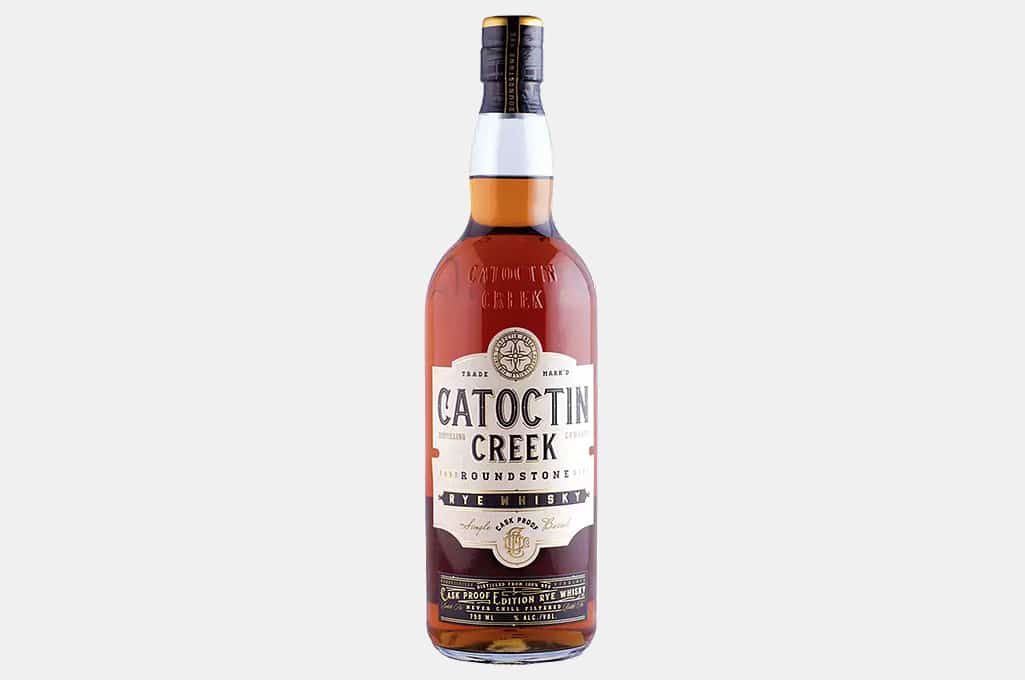 Catoctin Creek Cask Proof Roundstone Rye Whiskey
There's a possibility you've never heard of Virginia's Catoctin Creek Distillery. We're here to tell you that you should definitely add the brand and its Catoctin Creek Cask Proof Roundstone Rye Whiskey to your winter bar cart. This award-winning whiskey is bottled at 116 proof and is loaded with flavors like toasted vanilla beans, lemon zest, cooking spices, sweet butterscotch, dried fruits, and a gentle, warming hit of cracked black pepper that weaves its way throughout. 
Disclosure: Clicking on these links and making a purchase may earn us a small referral fee, at no extra cost to you. Learn more here.
freestar.config.enabled_slots.push({ placementName: "gearmoose_leaderboard_btf", slotId: "gearmoose_leaderboard_btf" });