Outfit Your Bar Cart With These 12 Essentials
Building a well-curated home bar cart takes time, it takes effort, it takes nuance and research … and if we know one thing, it's that most of us likely have more time at home these days than we initially thought we might. In that vein, outfitting your home bar cart is either something you've honed over years of practice, or something you're looking to now dive into wholeheartedly.
After all, a well-stocked bar cart can elevate your happy hour from good to great, making even something as simple as whiskey on the rocks feel more refined, cooler, and more authentic. Outfitting a bar cart covers a wide spectrum — if you're a spirits drinker or a fan of intricate cocktails, you're going to want bar and mixing tools, plus the right glasses. If beer is more your poison of choice, you'll want a handsome and stylish growler to keep your favorite beer fresh. The right essentials can only amplify your bar cart set-up, too.
The right bar cart essentials blend crucial style and functionality, and the good news is, you can find unique ways to outfit your bar cart no matter how small your space might be. From the apartment dweller to the curator of a well-outfitted den, these are the best essentials for outfitting your bar cart — we can nearly guarantee it. Get the right set-up, and you'll no doubt look forward to a enlivening cocktail at the end of the day (even more than you already do, perhaps).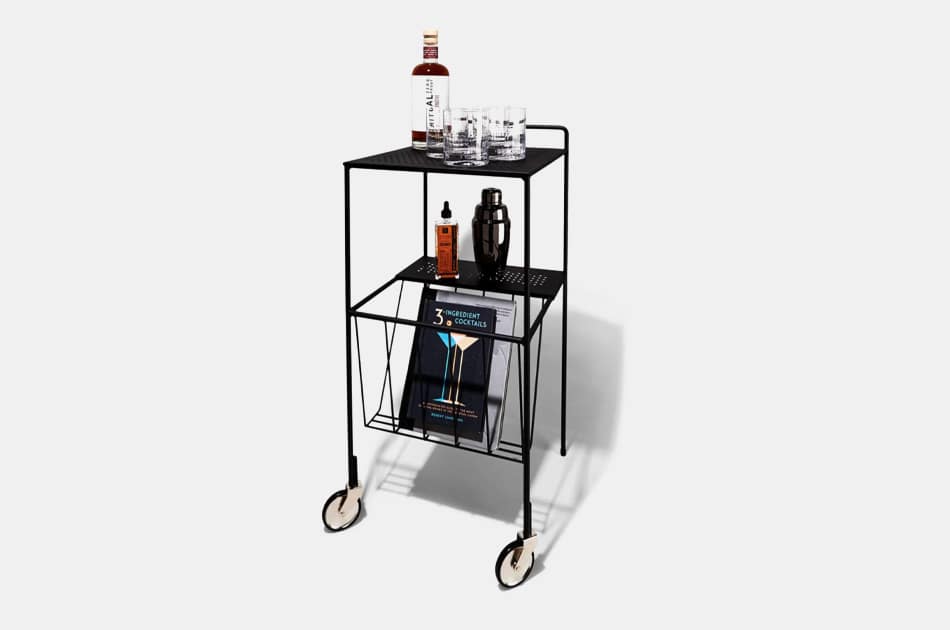 House Doctor Steel Bar Cart
The Bar Cart
But of course, we'd be remiss not to start things off with the real centerpiece of this whole operation — the right home bar cart, of course. The good folks at Bespoke Post know a thing or two about curating the best gear to craft your favorite cocktail, so it only makes sense that the well-appointed House Doctor Steel Bar Cart is sharp, sleek, minimal and practically made for the modern man (that's you). It's a stylish addition to any den or living room.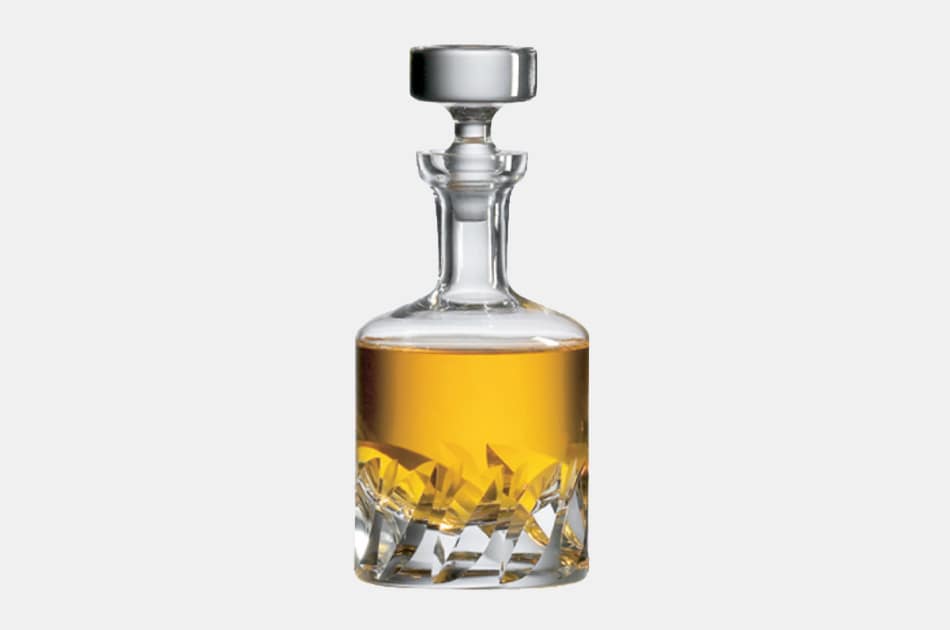 Ravenscroft Beveled Blade Decanter
It's the seemingly small details that take a bar cart from good to next-level — for aesthetics and the ability to store your favorite spirits in a refined way, get something like the Ravenscroft Beveled Blade Decanter. It's a stylish and sharp decanter that can hold 34oz. Of your favorite spirit for as long as you care to keep it around, and it'll look great while adding some shine to your bar cart.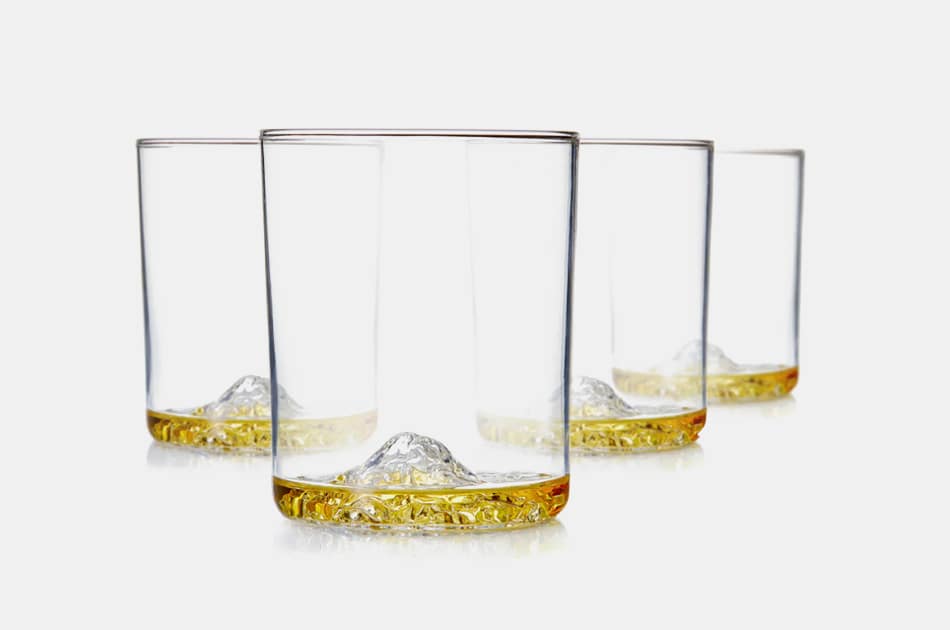 Whiskey Peaks Glasses
If you've got the right whiskey, you can enjoy it neat after a long day — and what better way to sip on a richly crafted spirit than in a cool glass that pays homage to the great outdoors? We've long been a fan of Whiskey Peaks Glasses, which feature raised topographic impressions of the country's most famous landmarks, ranging from the Grand Canyon to Denali. Even if you can't get outdoors right now, these are a nice reminder of the adventures that lie ahead.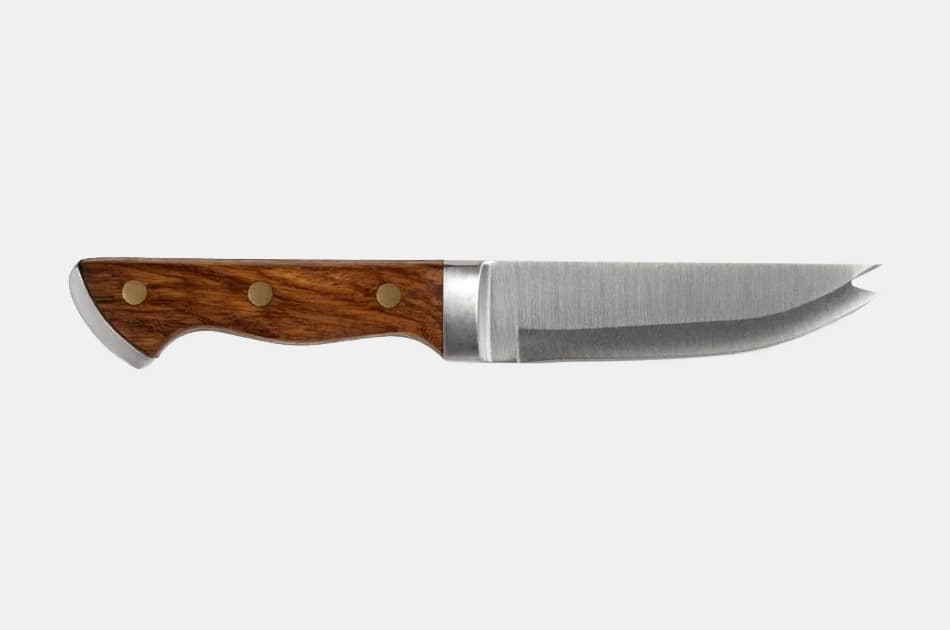 W&P Bartender's Knife
W&P Design makes durable bartender's totes, bowls, utensils and mugs, so they've got you covered from A-to-Z when it comes to the seemingly small essentials that are going to come in mighty handy the next time you craft a batch of cocktails. The Bartender's Knife, made from stainless steel, is the right knife to carve up garnishes to your heart's content. Plus, it's pretty darn well-designed, too.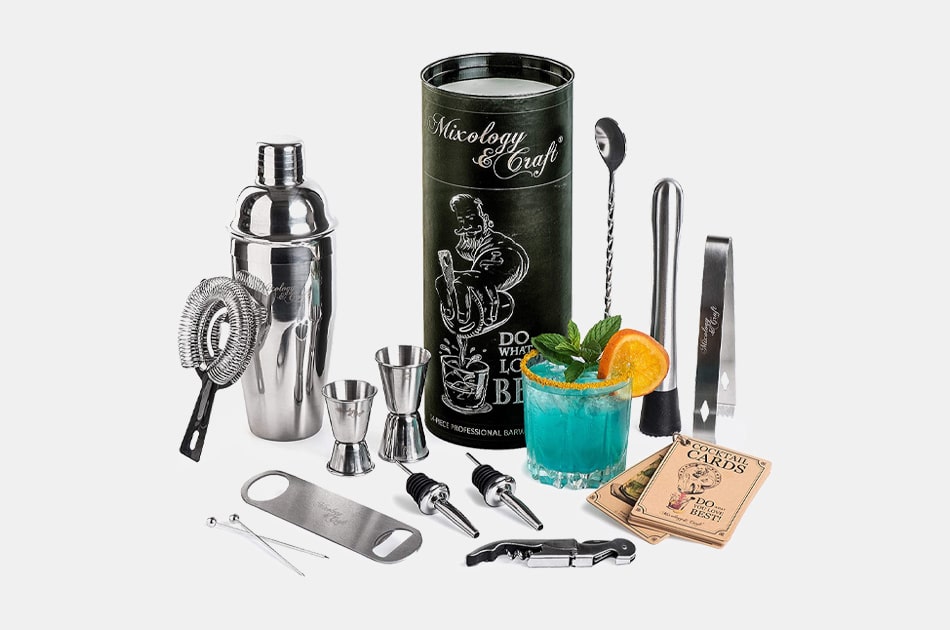 Mixology Bartender Kit
Equipping your bar cart right off the bat with the best tools for the job can seem daunting at first — in that case, you best go with something utilitarian yet well-equipped, like the Mixology Bartender Kit. Made with rustproof stainless steel and featuring 14 pieces, plus cocktail cards for added inspiration, this is the bartender kit your bar cart needs to get started properly.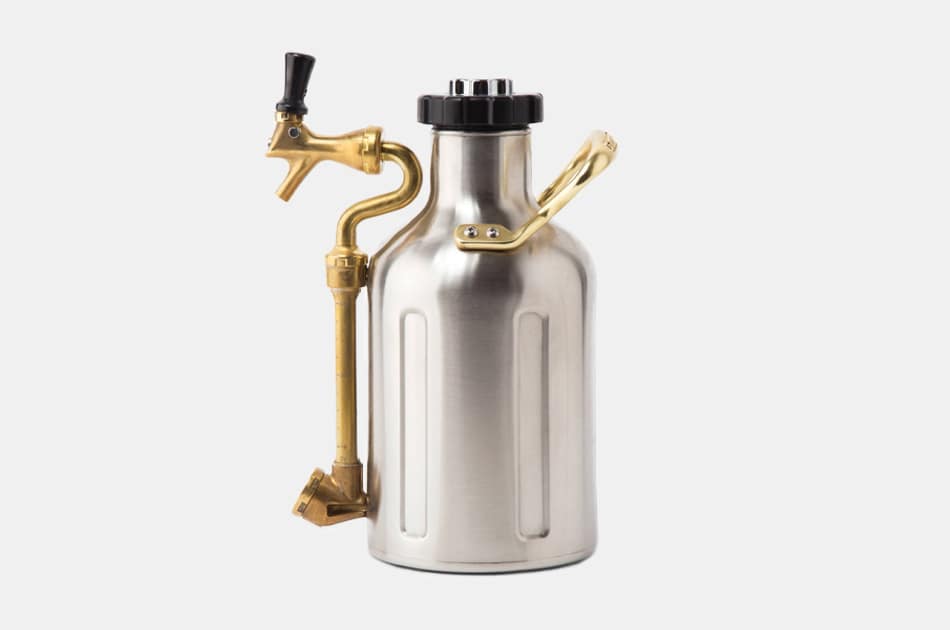 GrowlerWerks uKeg Growler
For the beer drinkers among us — we also include ourselves in that category — the right growler is an essential part of the equation when building your home bar cart. For both style points and plenty of fresh beer on hand when you want it, it's tough to pass up the utility and cool factor of the GrowlerWerks uKeg Growler — it's a standout piece that'll add a whole lot to your bar cart.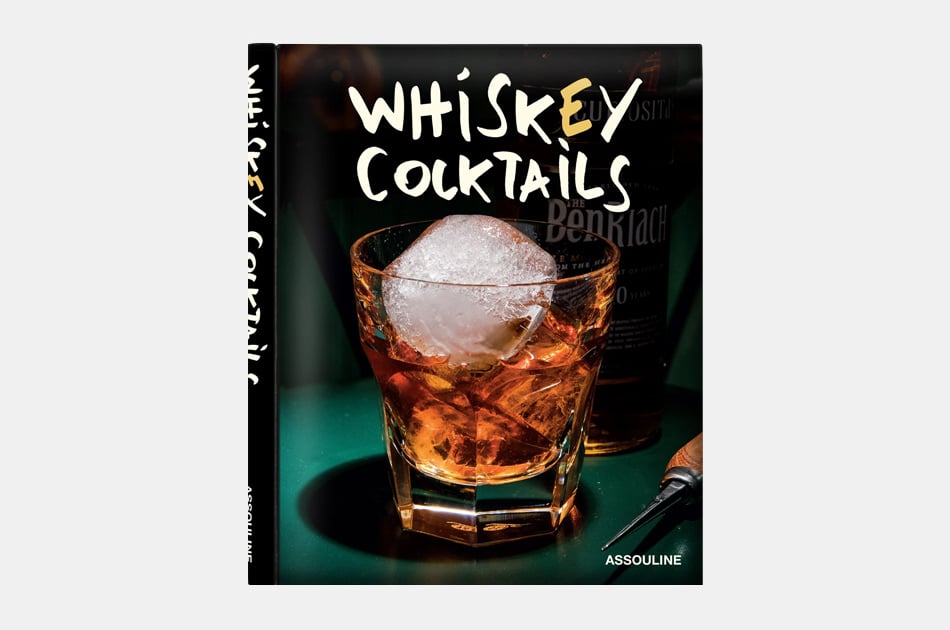 Whiskey Cocktails
Now that you've got your bar cart all set, why not try your hand at mixing up a delicious cocktail or two? And the right book to get the party started could just be the extremely well-photographed, incredibly detailed and aptly named Whiskey Cocktails. Going into the rich history of this fine spirit and its origins, this book is a must-have for any fan of whiskey (and we think we certainly qualify).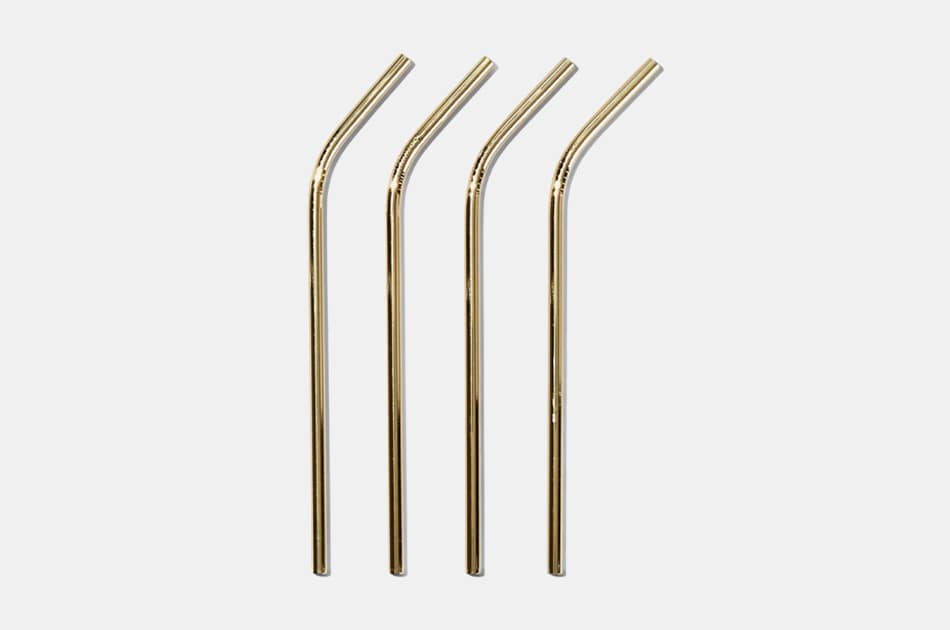 Viski Gold Cocktail Straws
We're all about the right mix of utility and sustainability these days, and your bar cart should follow the same lead, too. Viski's Gold Cocktail Straws are another home bar cart essential stocked by Bespoke Post (a great place to go to stock your bar cart in more ways than one). These are made from stainless steel with a polished gold finish for that extra dash of good looks when imbibing a fresh cocktail.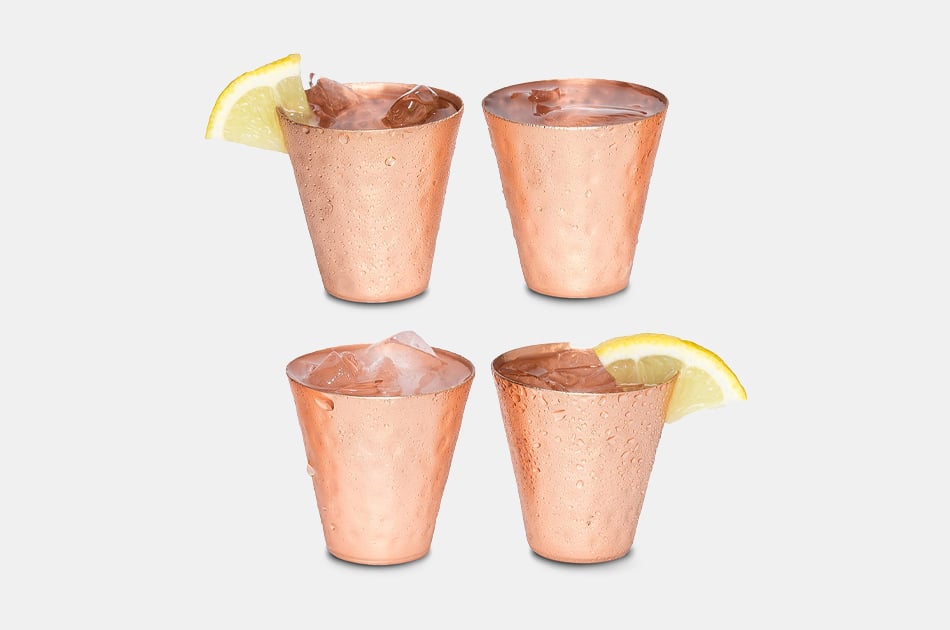 Moscow Mule Copper Shot Glasses
Cool-as-can-be copper shot glasses make your favorite spirits (especially tequila) all the more enjoyable — and they look great while doing it. Shot glasses, for serving or for those especially great times in a small group, are made all the better through the use of refined and yet functional copper, especially when enjoying tequila (hey, we said the times were especially great).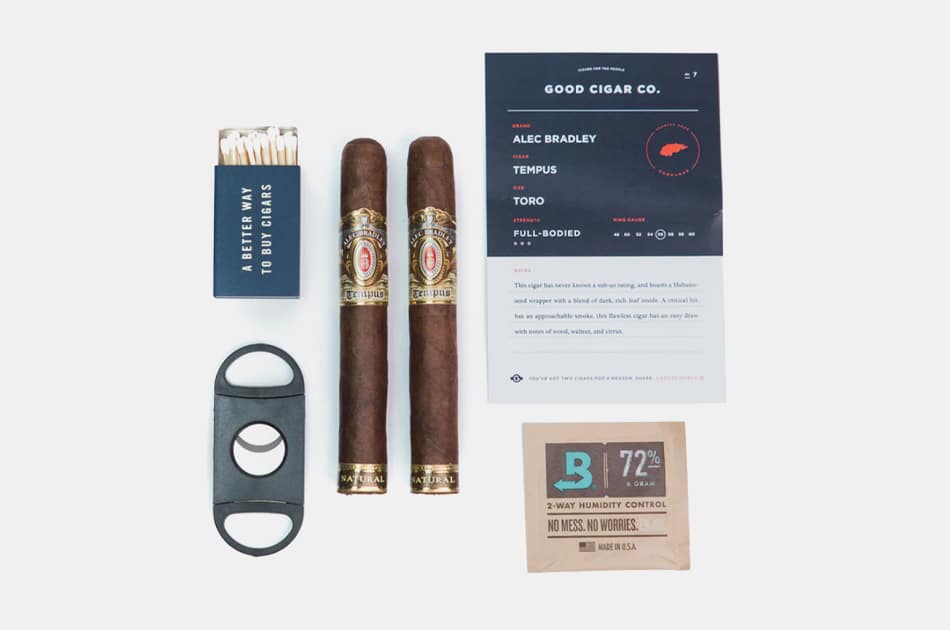 Good Cigar Co. Cigar Kit
In many ways, a well-curated home bar cart is as much about enjoying the finer things in life in general as it is about enjoying a specific spirit or cocktail. A well-made cigar can certainly be one of life's finer pleasures when enjoyed in the right company and in the right atmosphere, and Good Cigar Co. offers up handy cigar kits for the more experienced and more novice among us. Best enjoyed with a couple fingers of whiskey.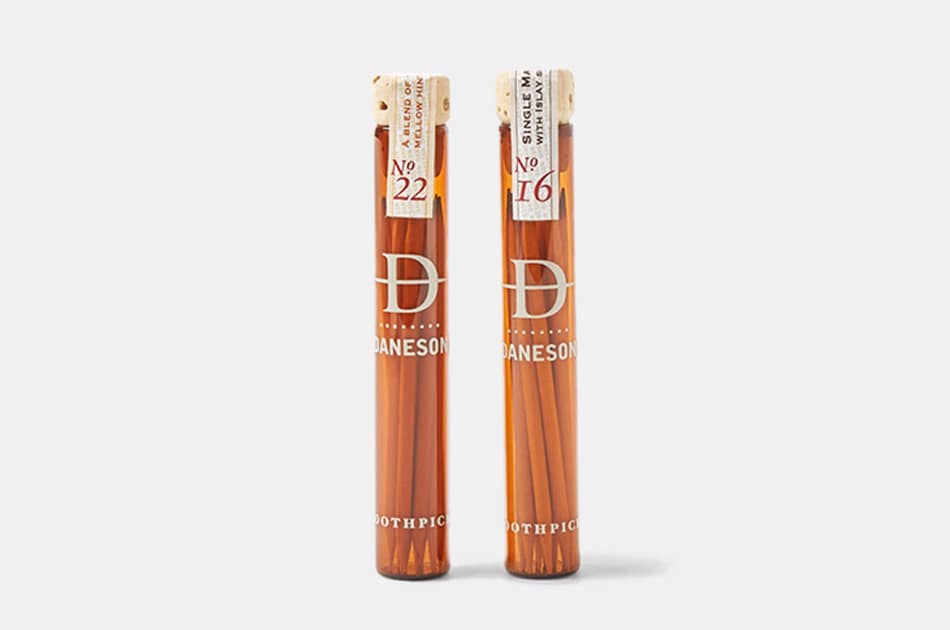 Scotch & Bourbon Toothpicks
We've mentioned there are plenty of variables to consider when it comes to the best home bar essentials, correct? How about toothpicks? Yes, toothpicks. As Bespoke Post points out, "say goodbye to the plain, unflavored toothpicks" you've been reaching for all these years. Scotch and Bourbon Toothpicks from Daneson are here to stay in your bar cart rotation.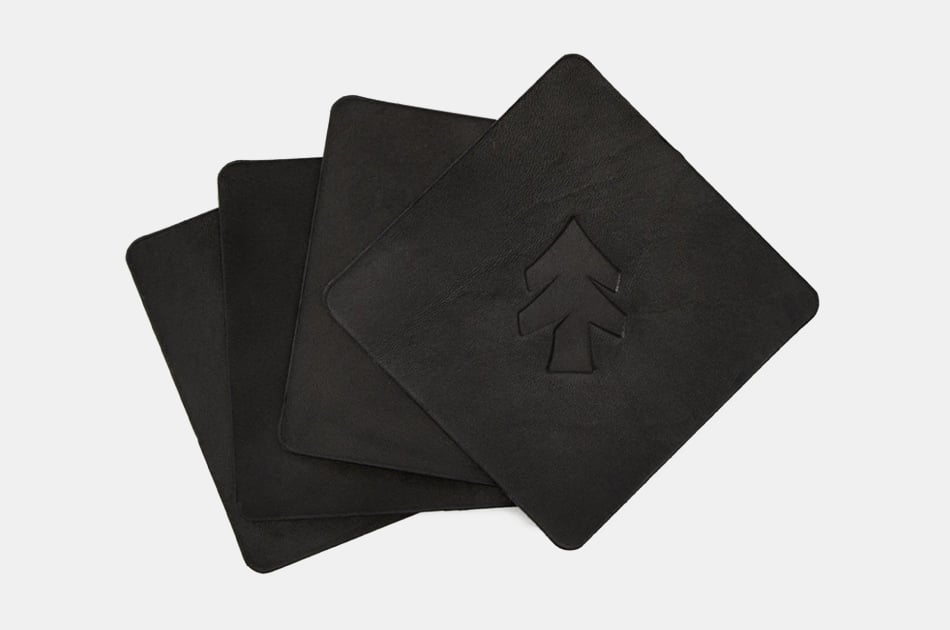 Huckberry Leather Coasters
Leave it to Huckberry to do as fine a job as any retailer at meeting the needs of its fan — and if you, like us, love rugged outdoor gear, adventure and fine spirits, you're going to need the right accessories within your bar cart. Take these stylish, well-made leather coasters. Subtle-yet-cool Huckberry branding and the use of Wickett & Craig leather makes these the best coasters for your bar cart, simple as that.
Disclosure: Clicking on these links and making a purchase may earn us a small referral fee, at no extra cost to you. Learn more here.
freestar.config.enabled_slots.push({ placementName: "gearmoose_leaderboard_btf", slotId: "gearmoose_leaderboard_btf" });