The 11 Best Books For Whiskey Lovers
Wouldn't it be great if at the other end of this extended lockdown we emerged somehow better? More educated, full of new skills, new information. We can think of no better subject to become an expert in than the subject of whiskey. And while the best way to develop an understanding of whiskey is to drink it, the second best (cheaper, and probably better for your liver) way is to read about it. 
These are the 11 best books for whiskey lovers, written by people who have spent decades in the trenches doing the hard and enviable work of researching and tasting whiskey, visiting distilleries, bars, and libraries in an effort to get to the bottom of what makes our nation's favorite spirit so great.
Pick out a few of these whiskey books, study up, and in a little while — once we're all properly situated around the campfire, firepit, or grill sharing a bottle of the good stuff — you can drop your newly acquired knowledge and know-how.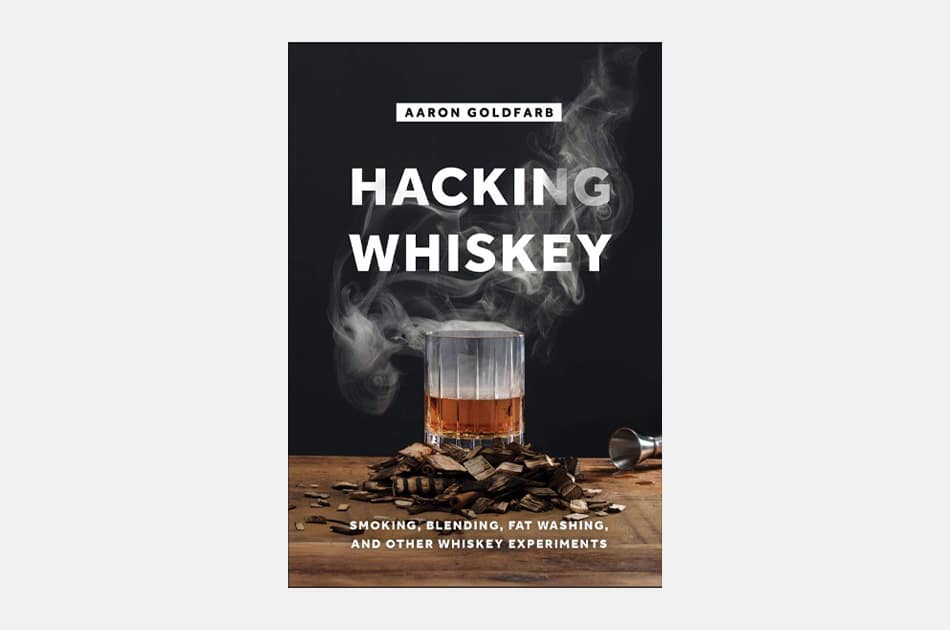 Hacking Whiskey
As far as you're concerned, ordering off the menu is for chumps. Improvising, improving, finding new uses for — that's your game, and this book was written for you. From the mind of whiskey geek and cocktail writer Aaron Goldfarb, Hacking Whiskey will show you how to do far more with your whiskey than just pouring it over ice. You'll learn how to blend decent whiskeys into superb ones, how to infuse whiskey with marijuana smoke, and even how to use ramen broth to fat wash your whiskey.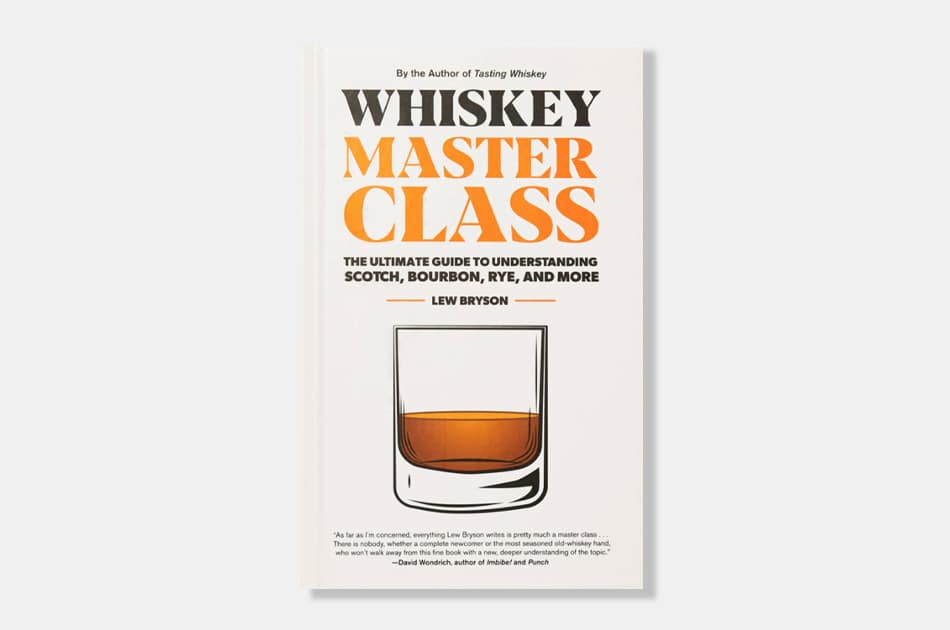 Whiskey Master Class
As a senior Drinks writer for The Daily Beast, former managing editor of Whisky Advocate, and a guy who's been writing about (and enjoying) spirits since 1995, Lew Bryson can drop some serious whiskey knowledge, which he does quite well in his newly minted Whiskey Master Class. You'll learn about everything that makes whiskey taste the way it does — from the base ingredients to barreling to the climate of the warehouse and beyond — and it's all told in an accessible style that feels more like you're talking to a pretty smart dude at the bar, not stuck in a class.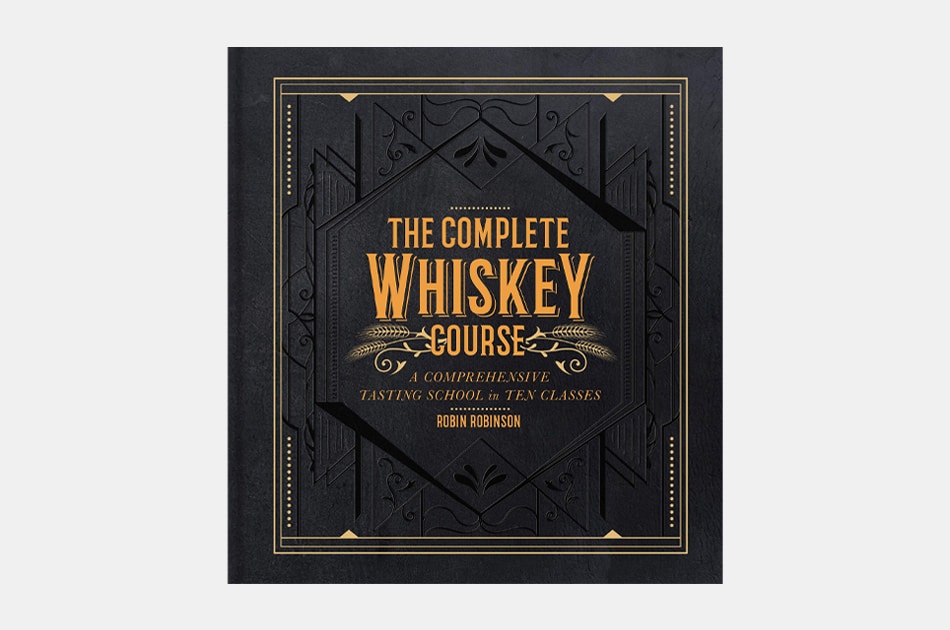 The Complete Whiskey Course: A Comprehensive Tasting School in Ten Classes
The guy behind this book helps small-production distillers break into the game, teaches whiskey classes across the country, and even does a stand-up comedy/whiskey history hour. He split his first book on whiskey into ten "courses." The first two offer an overview of whiskey in general, then the book dives into whiskies from different regions around the world, complete with recommendations for tastings accompanied by a satisfying number of graphs, pictures, and illustrations.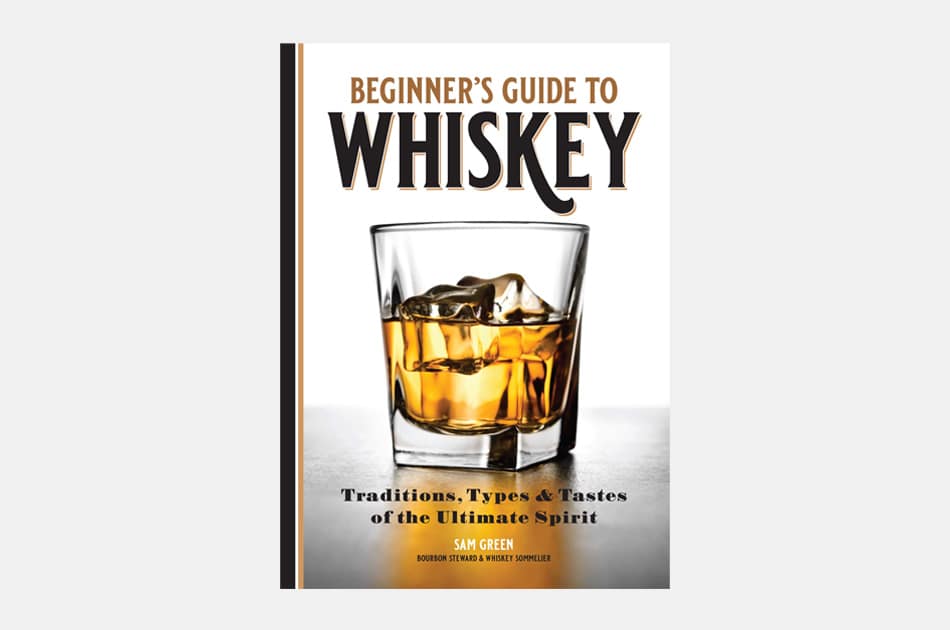 Beginner's Guide To Whiskey
None of us were born knowing about whiskey. We all have to start somewhere and this is a great place to start. With a splash of history, a shot of how it's made, and three fingers of how to enjoy, the Beginner's Guide to Whiskey will take you from knowing whiskey is the brown one to identifying notes of leather and smoke, and knowing what distinguishes a bourbon from a rye, or an Irish whiskey from a Scotch.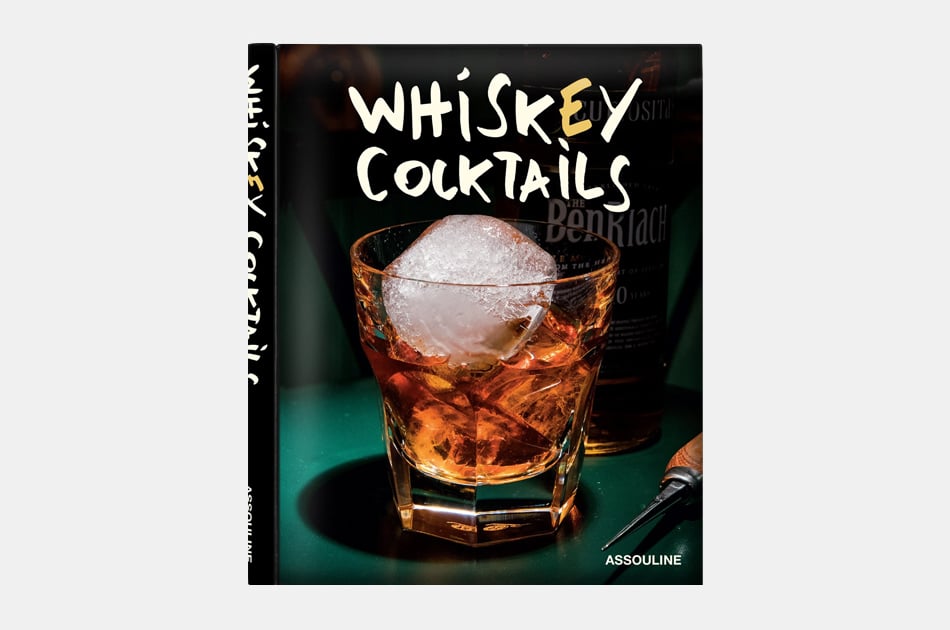 Whiskey Cocktails
It's the little things that make a good recipe book. In Whiskey Cocktails, the lay-flat spiral binding and picture accompanying each cocktail do the trick. Also, the fifty-plus cocktails themselves are well worth trying out. Classic favorites like the mint julep and the old fashioned are here, along with inventive new drinks to try — such as the blue blazer in which you light a little cask strength Scotch on fire. Written by veteran bartender Brian Van Flandern, the design and gorgeous boozy photography alone are worth the price.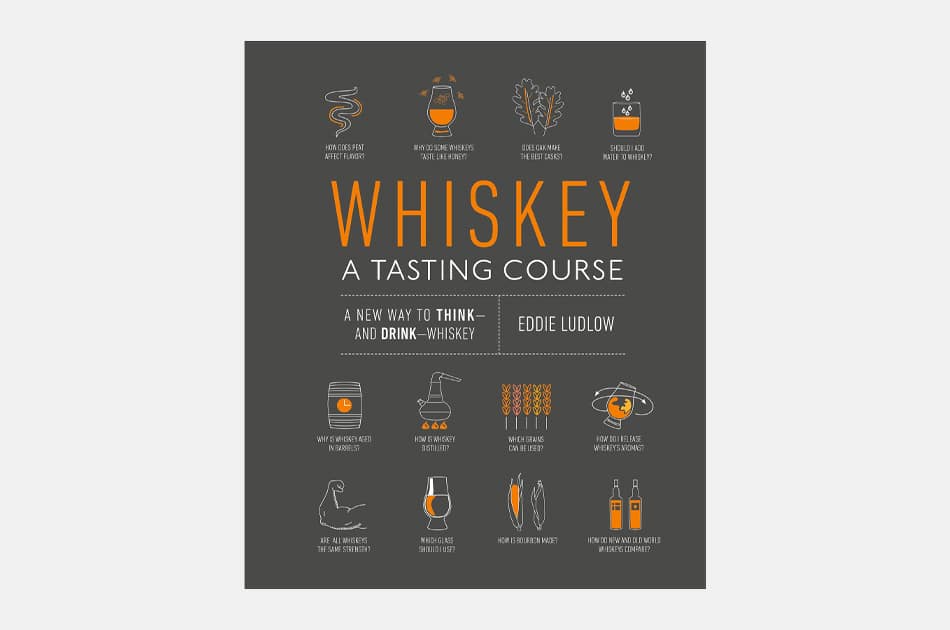 Whiskey: A Tasting Course: A New Way to Think and Drink Whiskey
A great way to really get into whiskey is to attend a hosted tasting. Since that's not happening right now, the next best way is to read a book written by someone who hosts whiskey tastings for a living. Every part of Whiskey: A Tasting Course is focused around pouring yourself some amber fire and putting it in your mouth. This book will teach you how to use all five senses to discern the colors, aromas, notes, and flavors that make whiskey such a world-class delight.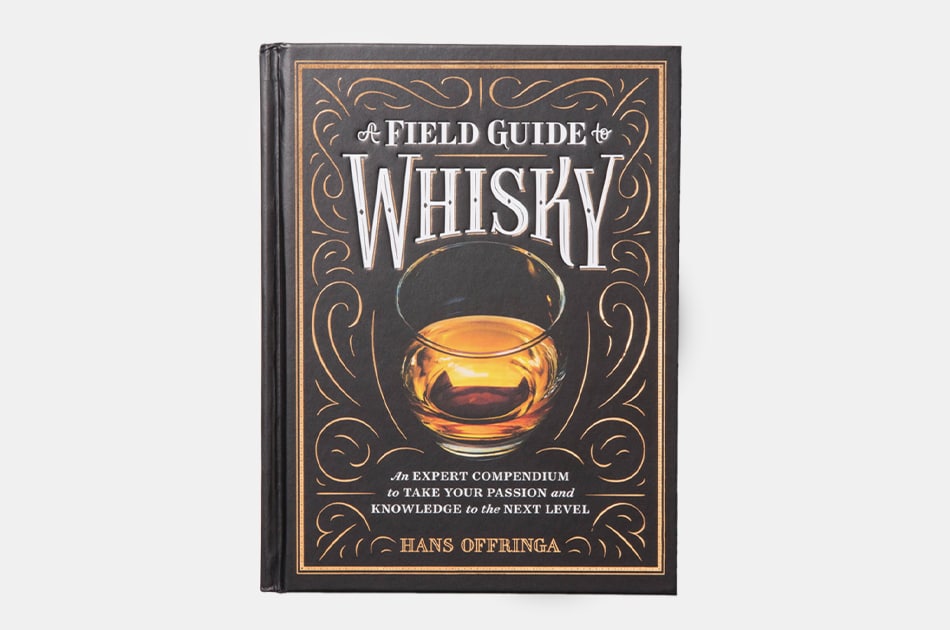 A Field Guide To Whiskey
Grab your binoculars and your snifter, Hans Offringa is going to take you on a hunt for whisky and whiskey and Scotch and bourbon. Written in an easy-to-follow question-and-answer format and peppered throughout with zingy quotes about the spirit from famous people, A Field Guide to Whisky will be your handsome and humble companion through the wide world of whiskey.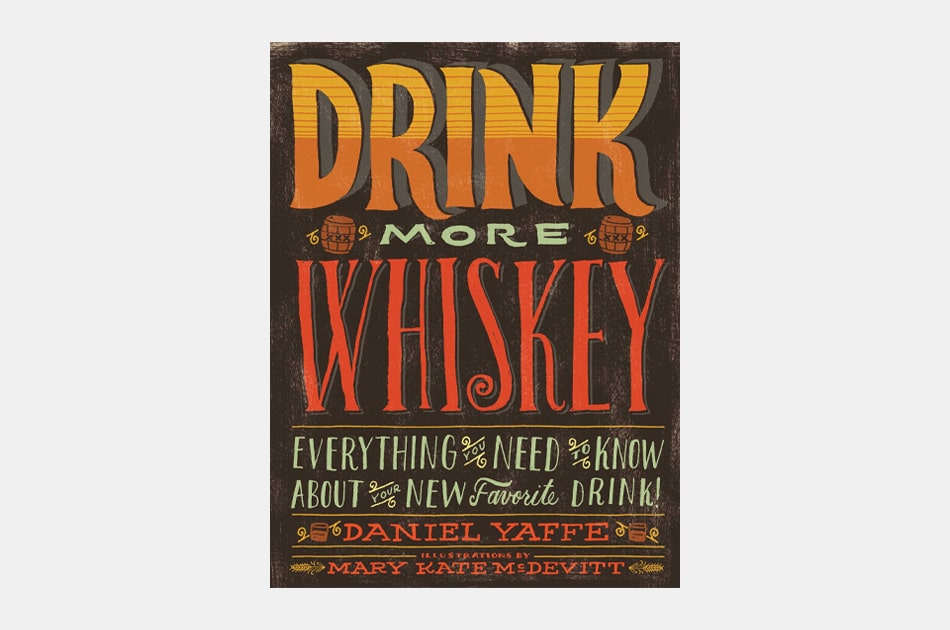 Drink More Whiskey
As the book itself makes clear, "this is not your grandaddy's whiskey book." Appealing to a new generation of budding whiskey aficionados, Drink More Whiskey is both a suggestion and guide. Filled with a smattering of stories, anecdotes, histories, and recipes, it's a book that refuses to be pretentious or stuffy about the subject. While other books may suggest that imbibing is a rarefied art form that must be done correctly, this book just wants you to enjoy your whiskey — and preferably more of it.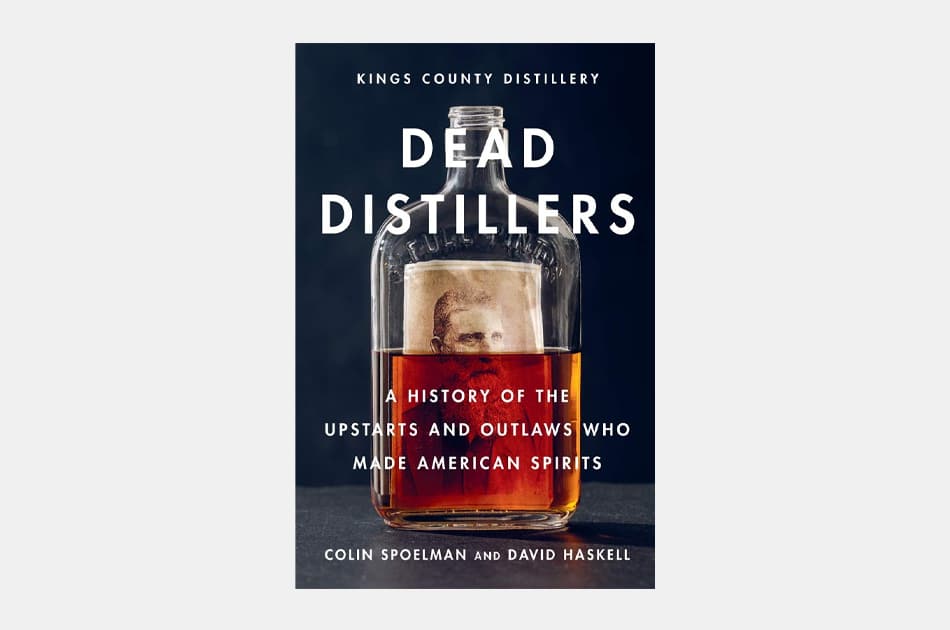 Dead Distillers: A History of the Upstarts and Outlaws Who Made American Spirits
There was a time when you didn't buy whiskey at the store, you distilled it yourself or bought it from the guy who did. There was also a time, a much darker time, when both making and buying whiskey was deemed illegal. Dead Distillers tells fifty different stories about whiskey pioneers, a few rebels and outlaws during Prohibition, plus businessmen, scientists, and other figures immersed in the rich, amber-hued history of America's favorite liquor. With photos, maps, infographics, and clippings it's a very nice companion to a rocks glass filled with bourbon.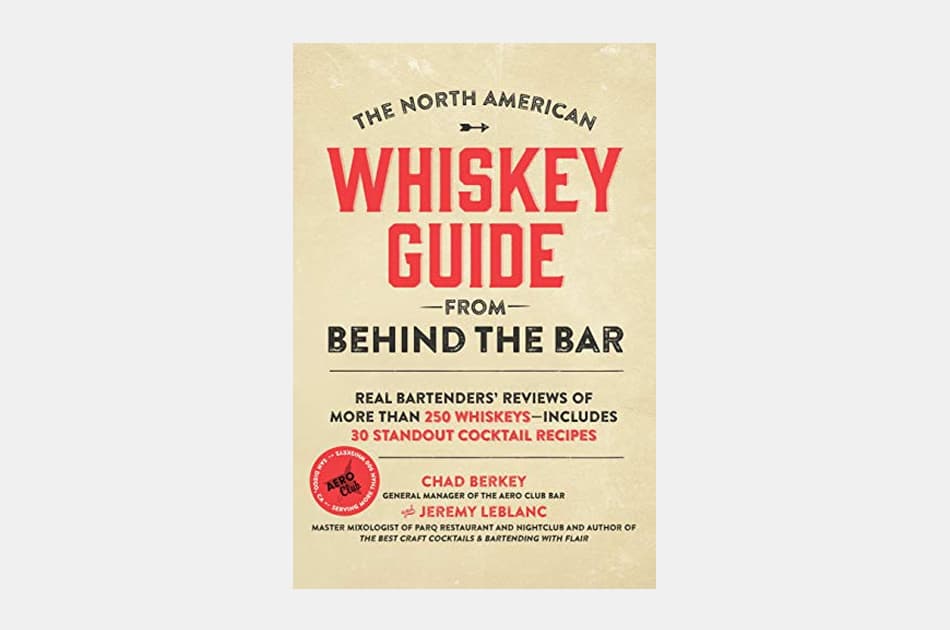 The North American Whiskey Guide From Behind The Bar
Imagine gathering a handful of bartenders who really know their booze, letting them loose on 250 different bottles of whiskies, bourbons, and ryes, and then listening in on what they had to say. That's what you get with The North American Whiskey Guide. Comments, impressions, opinions and recommendations guide you through hundreds of labels so you can find your ideal next bottle. Also included are cigar pairings and a few original cocktail recipes so you can kick your whiskey consumption up a notch.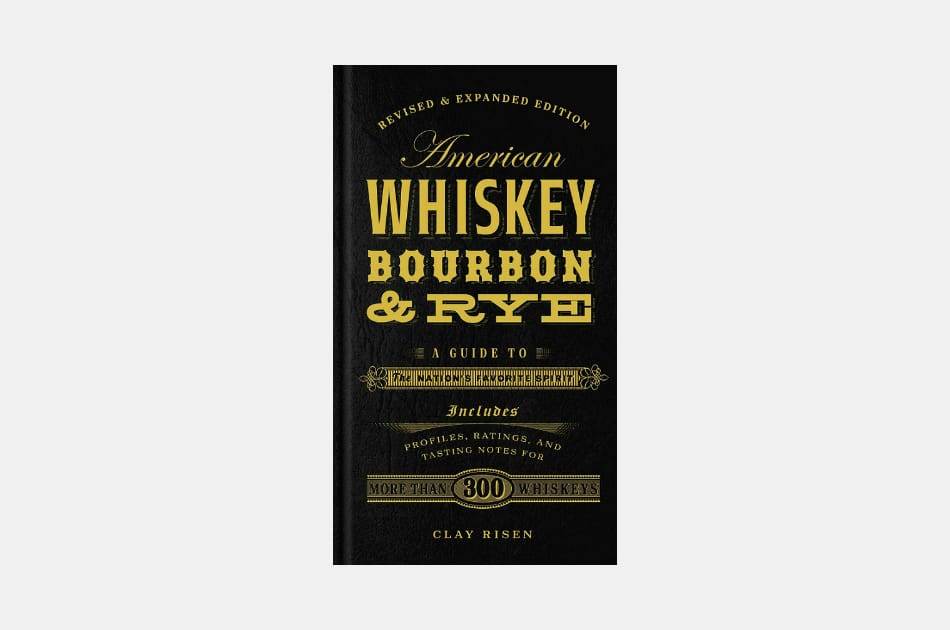 American Whiskey, Bourbon & Rye: A Guide to the Nation's Favorite Spirit
This is the book that would be lovingly dog-eared, if my obsessive attitude towards books allowed me to do such a thing to their pages. Written by a historian, booze expert, and editor at The New York Times, American Whiskey, Bourbon & Rye is filled with whiskey history, informed opinion, and ratings for more than 300 different whiskies. Considered the A to Z directory of our collective favorite alcohol, it's a beautiful guide to keep on your bar shelf.
Disclosure: Clicking on these links and making a purchase may earn us a small referral fee, at no extra cost to you. Learn more here.