15 Gift Ideas For The Beer Drinker
Exactly zero beer drinkers out there are going to mind receiving a six pack of their favorite brew (wrapped or not) this year. But if you'd like to go one step further, these 15 gift ideas for beer drinkers will long outlast that sixer while simultaneously improving all beer drinking activities.
We found novel ways of storing and serving brews, beer-themed (yet classy) wall art, man cave accessories, and a couple of gifts that bring the love of ale (or lager) into the shower. One gift on our list is specifically for guys with whiskers, and one will deliver the gift of craft brewing each and every month. Pick one of these 15 beer gifts and make a beer drinker very happy (add that six pack on top and you'll officially win gift giving this year).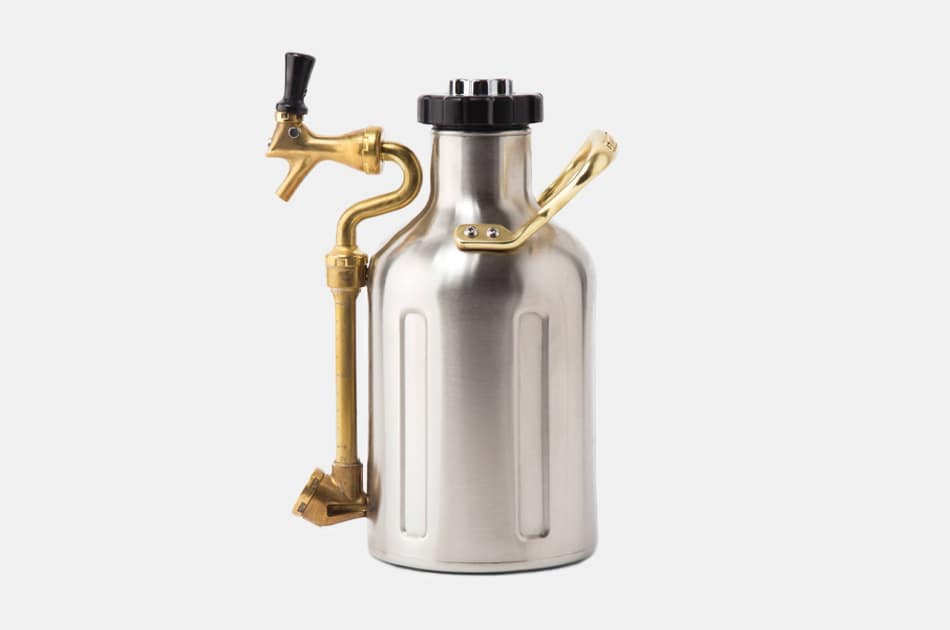 GrowlerWerks uKeg
This insulated, pressurized growler basically puts a tap room in their fridge. It holds a growler's worth (half gallon) of beer, keeps it carbonated for weeks, and protects it from oxidation.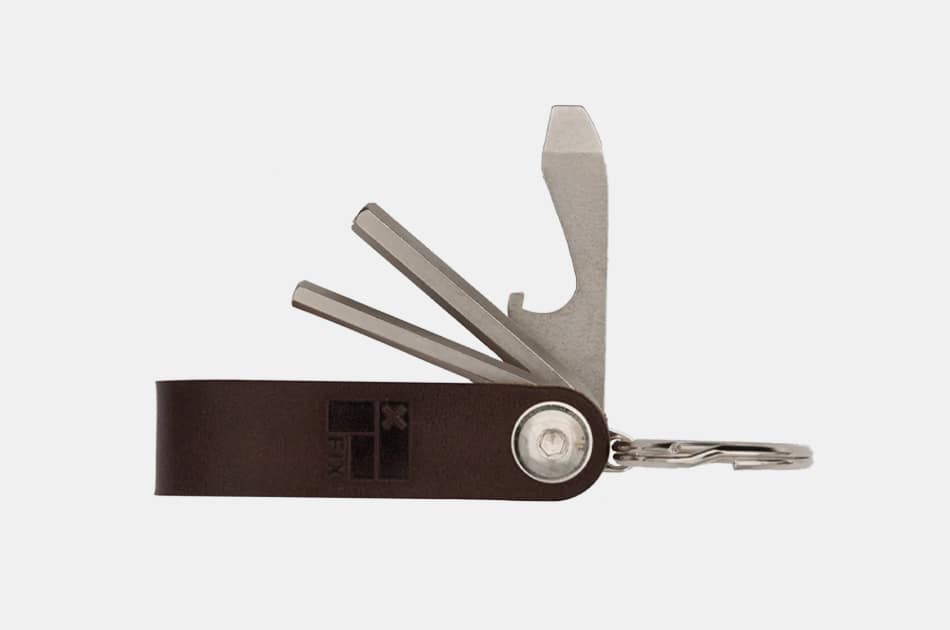 Fix MFG Beer Bike Keychain
Few things beat a brew at the end of a bike ride. This keychain packs two hex bits (4mm and 5mm), a flathead screwdriver, and a bottle opener.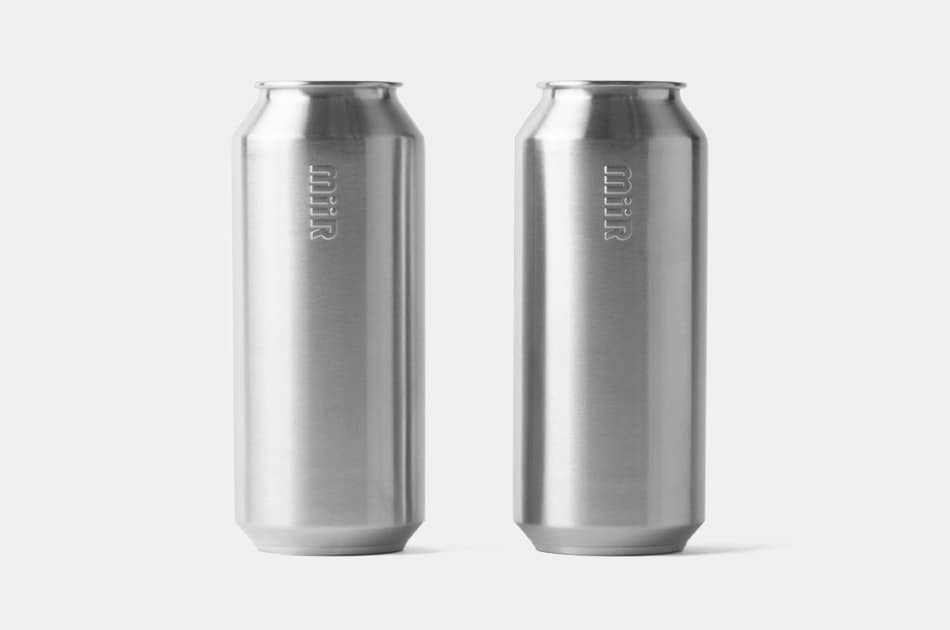 Miir Stainless Tall Boy Pint Cups
They look like a couple of tall boys, but this pair of 18/8 gauge stainless steel pint cups will outlast any can out there, and look good doing it.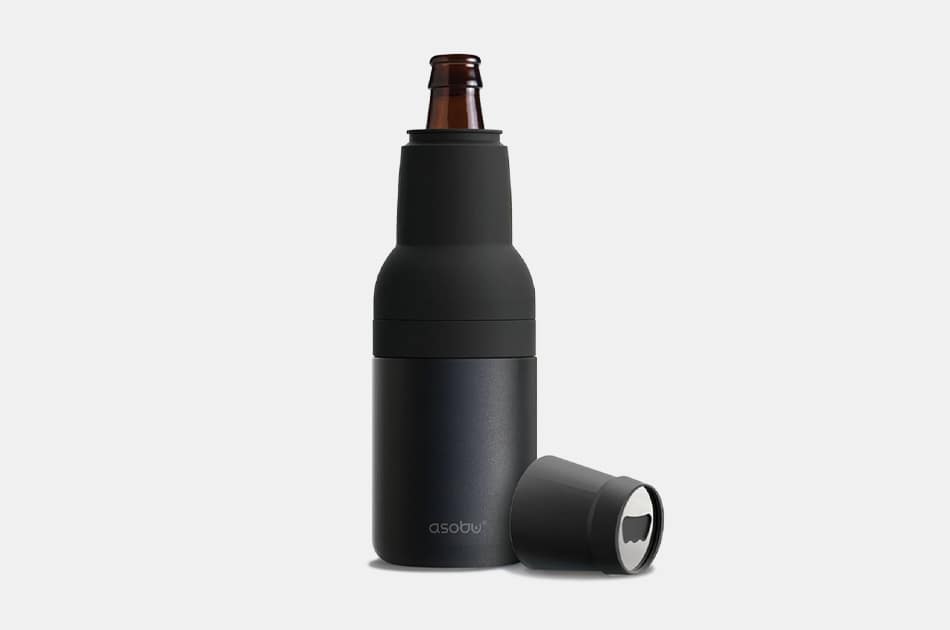 Asobu Frosty Beer
Taking the koozie to the next level, Frosty Beer is a stainless steel, insulated home for a bottle of beer that converts to keep cans cold too. Plus the top is a bottle opener.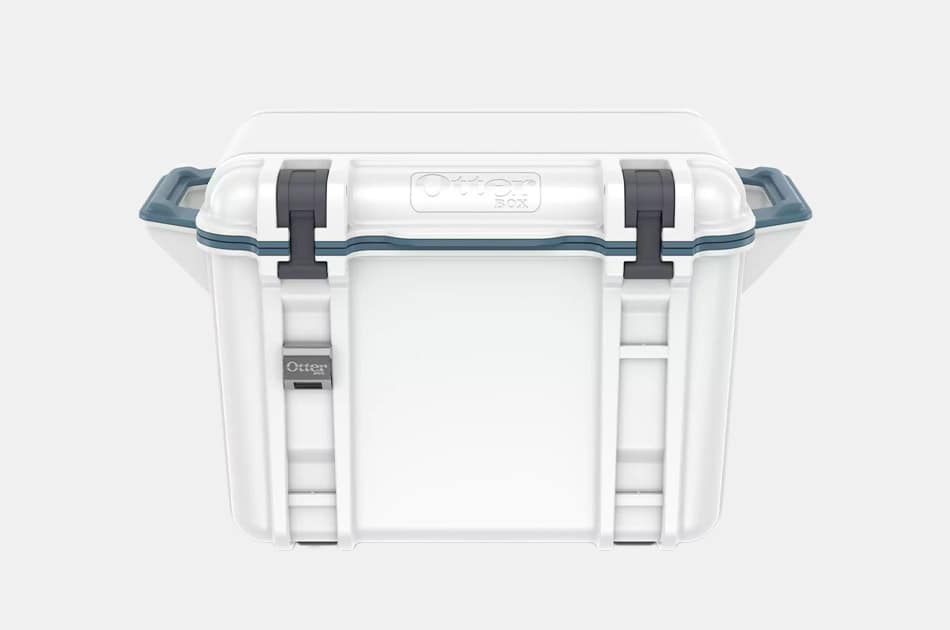 OtterBox Venture 65 Hard Cooler
With a 65-quart capacity, no one will run out of beer next summer. This US-made cooler holds 36 cans (2 parts ice to 1 part cans) and keeps them cold for up to 16 days.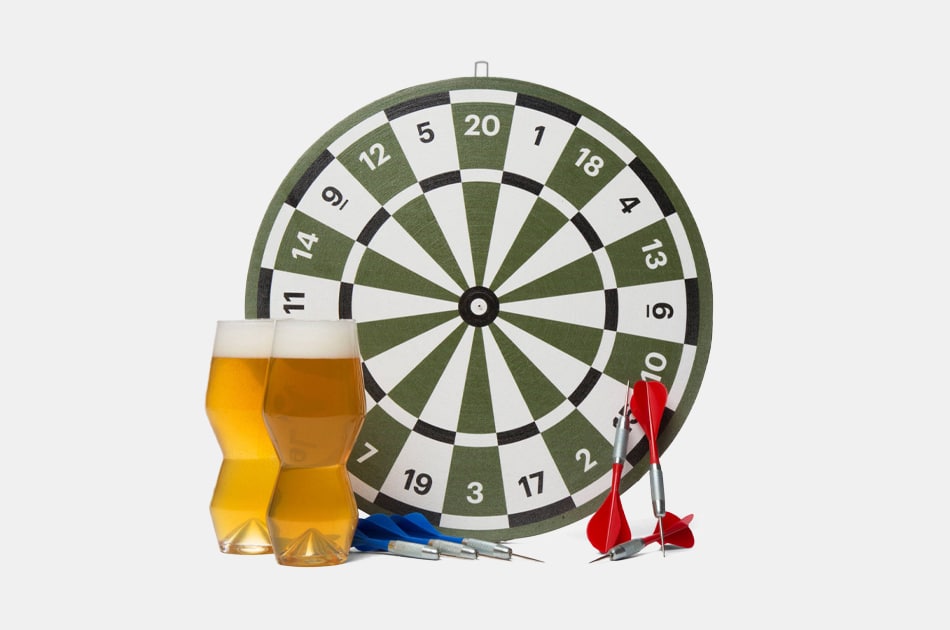 Bespoke Post Tavern Box
Outfit a man cave with a box that includes a double-sided dart board (for English and Finnish darts), plus six darts and two handsome Sempli beer glasses.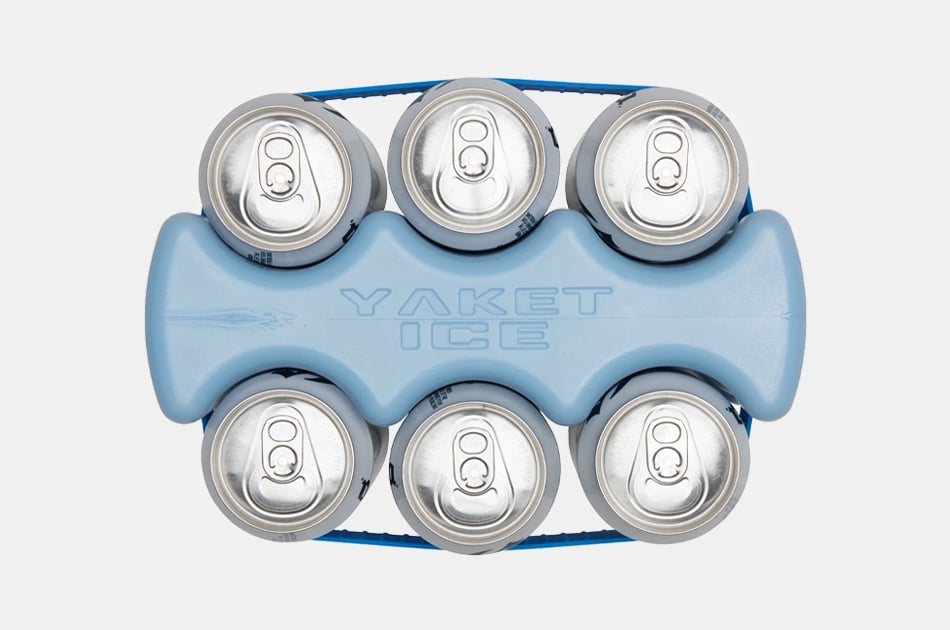 Yaket Ice Pack
Simplicity plus genius equals the Yaket Ice Pack. The hefty three-pound ice pack and strap are perfectly contoured to hold and cool six cans of beer.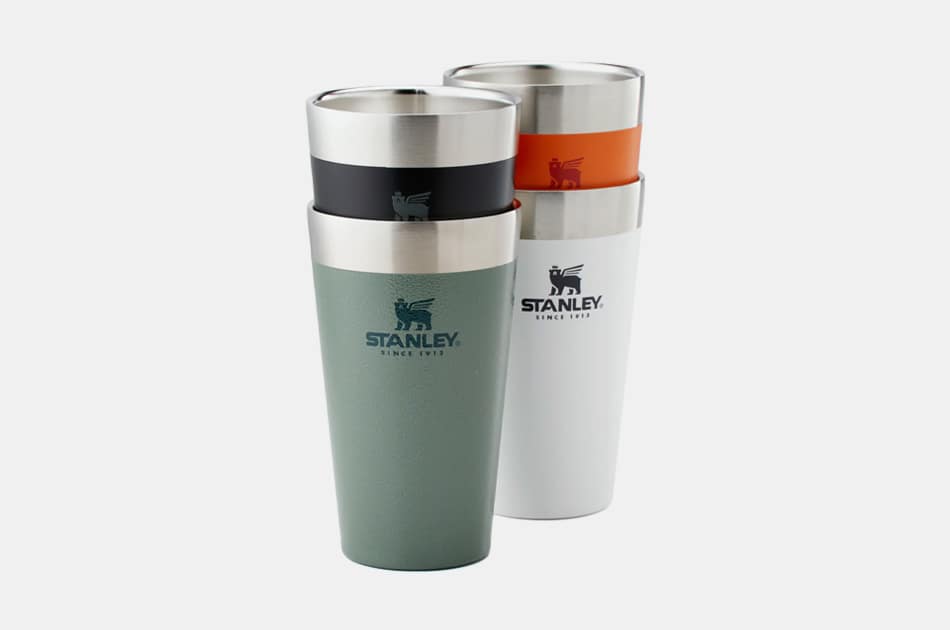 Stanley Adventure Stacking Beer Pint Set
Probably the best way to drink beer outdoors, these vacuum insulated, stainless steel pint glasses from Stanley are durable, lightweight, and conveniently stack for packing.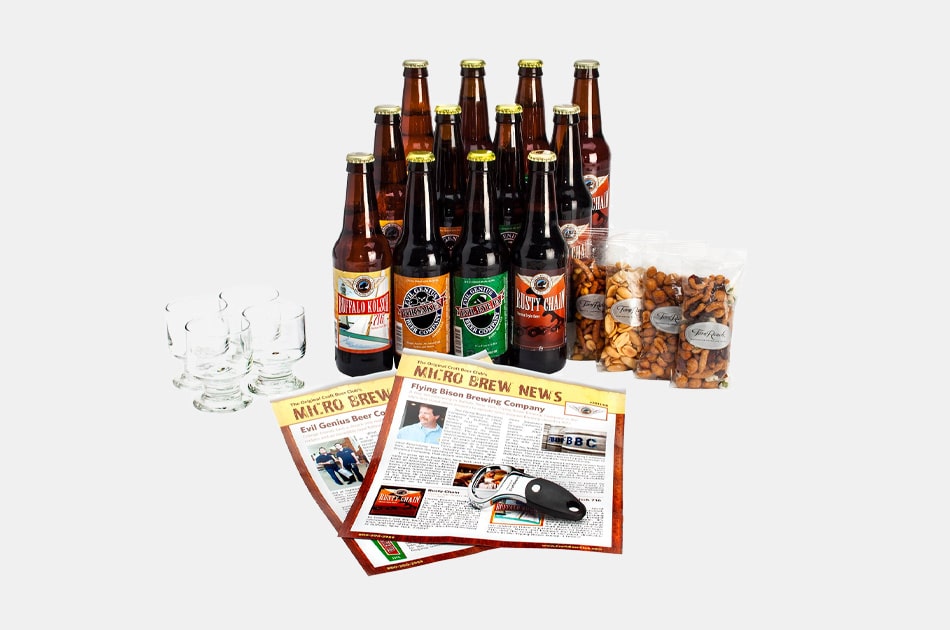 Craft Beer of The Month Club
Each month, twelve craft brews show up at their door. You can give a single month or a full year and since there's always three of each type of beer, your recipient will probably share.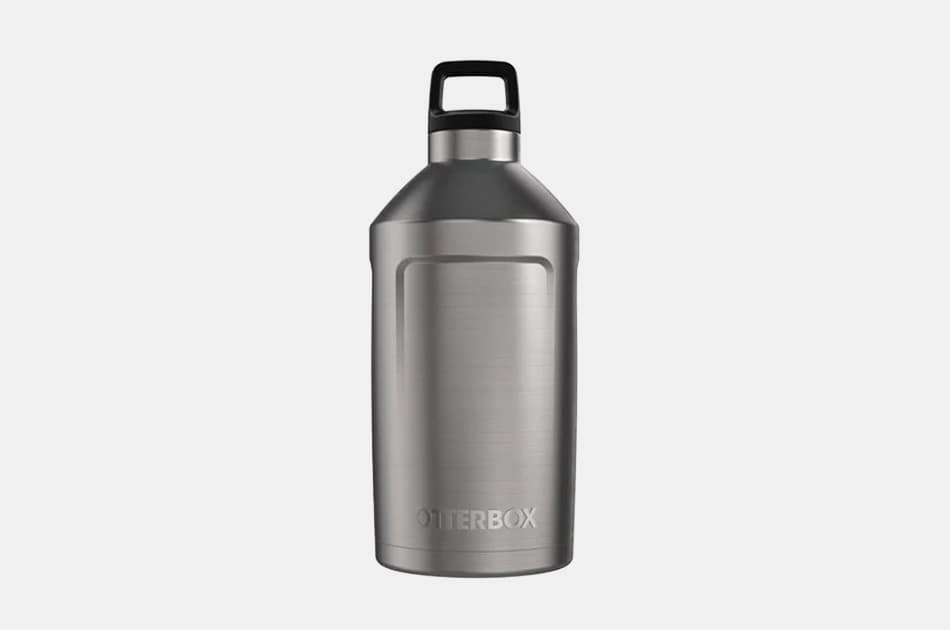 OtterBox Elevation 64 Growler
The basic size and shape of a brown glass growler from their favorite pub, this one just happens to be insulated and made from unbreakable steel.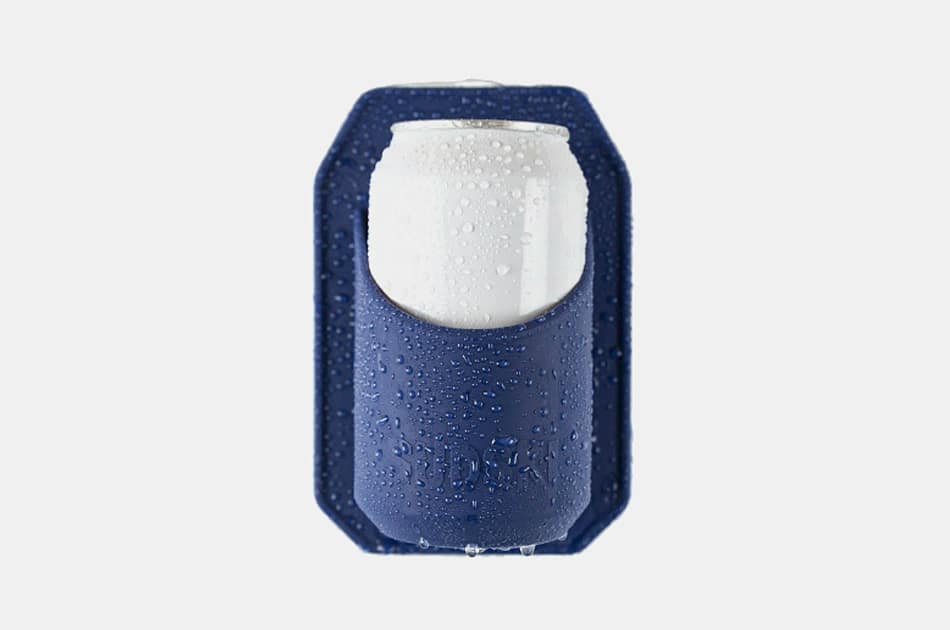 Shower Beer Holder
The gift that says: "Go ahead, you've earned it. Have a shower beer." Made from silicone, the can (not bottle!) caddy sticks to any glossy surface.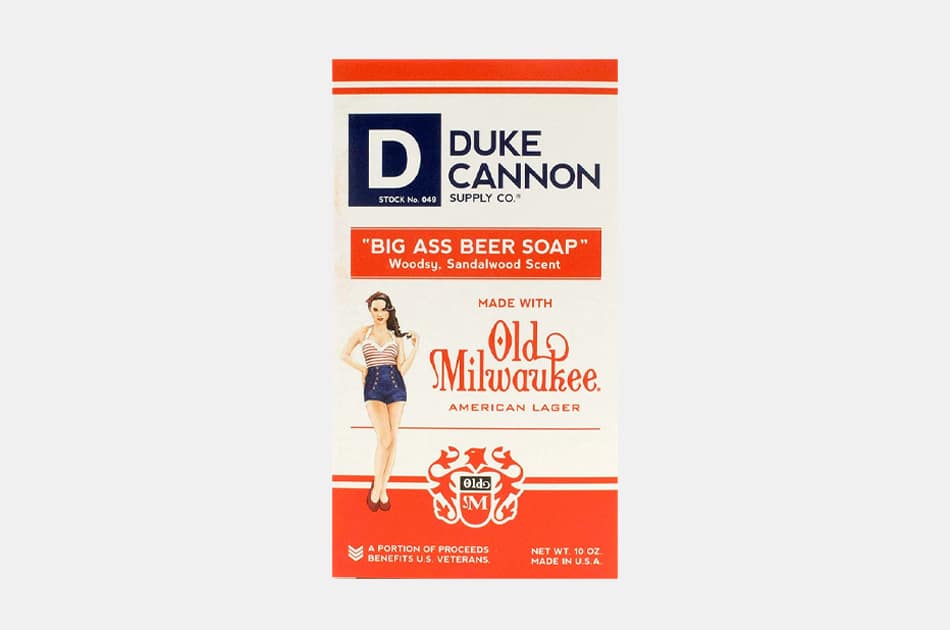 Duke Cannon Beer Soap
While your beer drinker enjoys a brewski in the shower, he can also lather up with a (big ass) brick of soap that actually contains Old Milwaukee.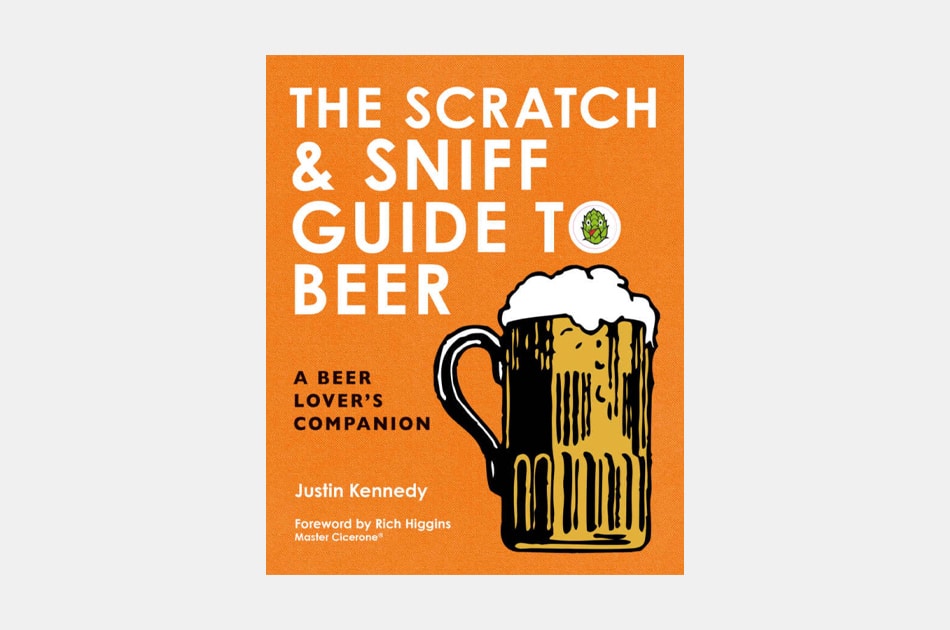 The Scratch & Sniff Guide To Beer
Filled with beer history and production methods — along with factoids, puzzles, and ten scratch and sniff stickers, this book is perfect for everyone who remembers: beer is fun.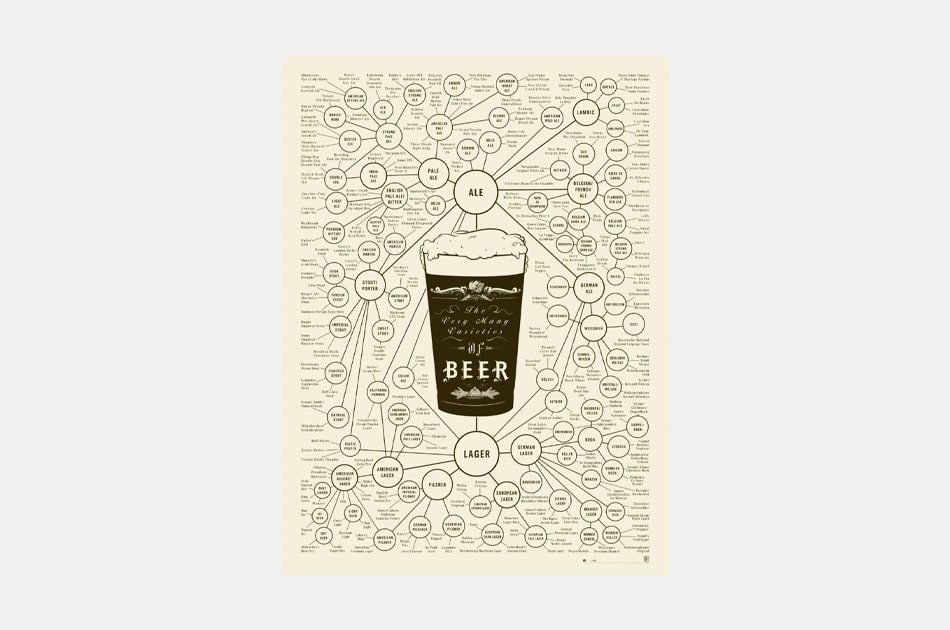 The Very Many Varieties of Beer Poster
About twenty times classier than any neon Corona sign stolen from a bar, this beer poster diagrams the (very) many varieties of beer, offering a suggestion for each.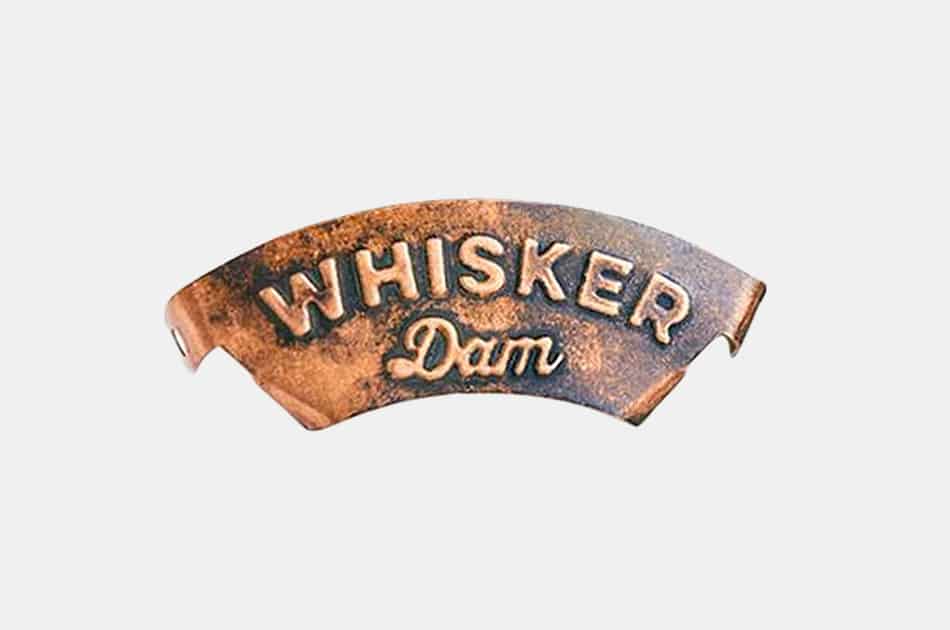 Whisker Dam
Ideal for the sophisticated mustachioed gentleman, this handsome copper contraption (coated in a non-toxic barrier) grips a pint glass for a perfect sip without dampening the 'stache.
Disclosure: Clicking on these links and making a purchase may earn us a small referral fee, at no extra cost to you. Learn more here.