The debate rages on among the bearded–which beard balm is the best? Maybe it's not that intense of a debate, but it's certainly on the minds of those of us who wear our beards proudly. And if you're just starting to grow out your beard, beard care should certainly be top of mind. That's where our list of the best beard balms should come in awfully handy.
Beard balms are renowned for their thicker texture and firmer hold, plus hydrating and moisturizing properties–all essential qualities in maintaining a beard that looks great and stays in excellent condition all year round. The best beard balm is going to blend an excellent scent with natural ingredients, great value and stellar quality–just like any other grooming essential, it's worth taking the time to do your research.
You'll see brands big and small on this list, and that's the way it should be–each one brings something different to the table (and to your beard). If you're searching for something with a pleasingly woods-y scent or something more crisp and clean, we've got you covered there–and each also brings the requisite quality you'd expect. So, without further ado, here are the best beard balms available today.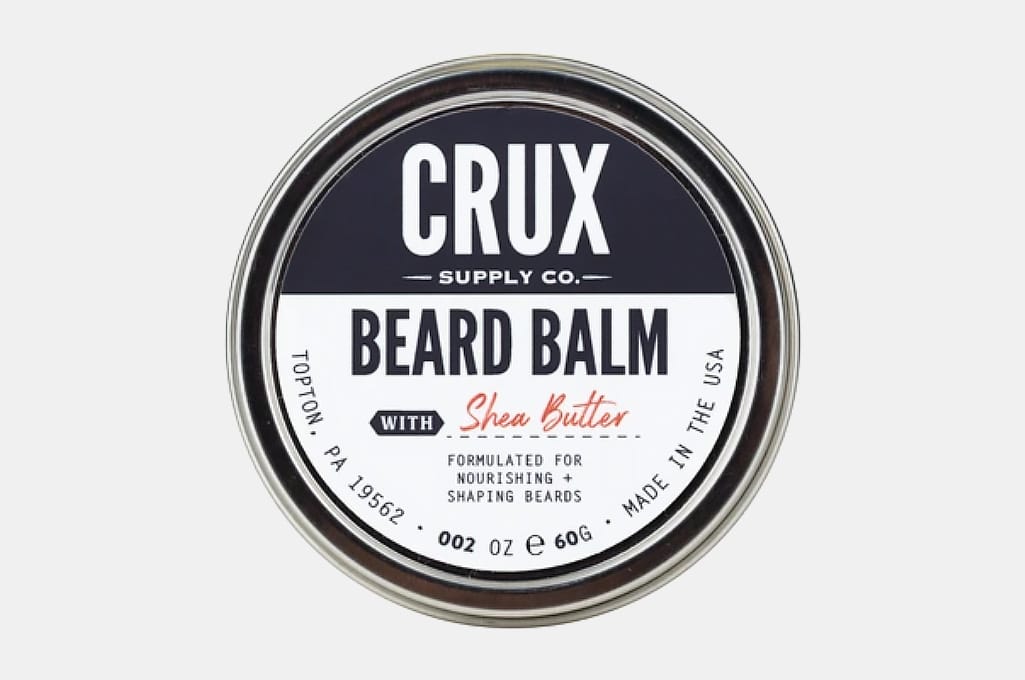 Crux Supply Beard Balm
Crux Supply Co. says you should use its excellent beard balm to "tame the whiskers, never the man" — that's a fitting sentiment for the modern gentleman who wants to upgrade his grooming regimen in a big way for 2021 and beyond. And beard balm is a small but crucial part of that process (seriously, it makes a noticeable difference when it comes to your facial hair). In particular, the Crux Supply Beard Balm is made with touches like bergamot and rosewood, all designed to nourish and style your mane with ease.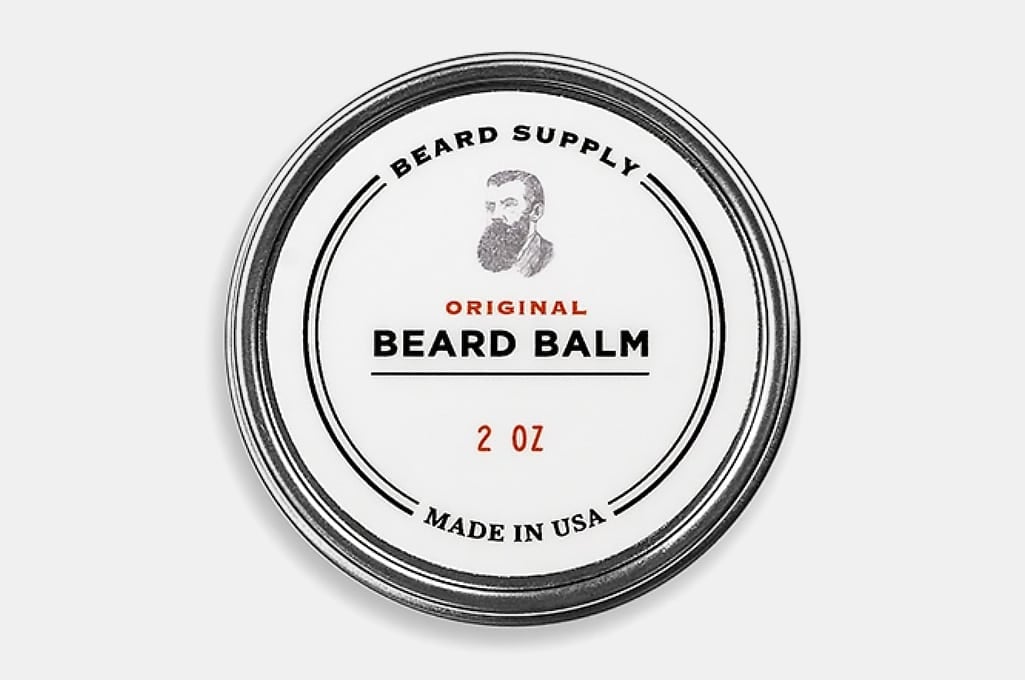 Beard Supply Beard Balm
A brand like Beard Supply is aptly named and also designed to make you love taking care of your beard. Sound too good to be true? It's not — you just need a better beard balm, like this fine option shown here. Made with unique ingredients like avocado oil and grapeseed oil, this balm is designed to style and protect your beard, nourishing it all along the way. It also rejuvenates your hair follicles, according to the brand.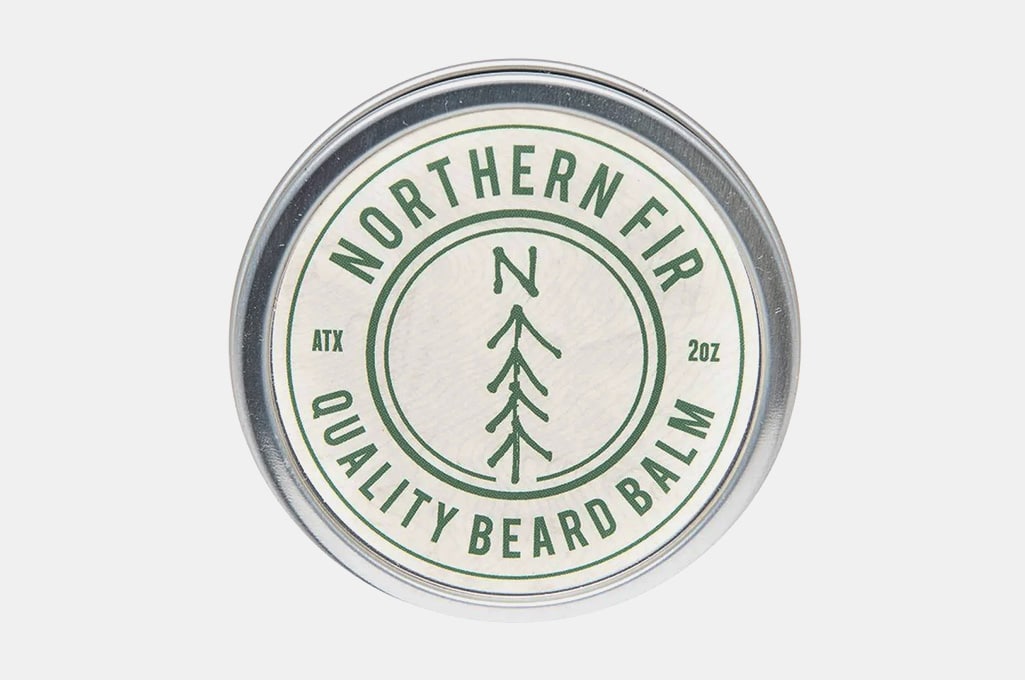 Northern Fir Beard Co. Beard Balm
Birchbox Man continues to be every bit as reliable of a source for guys on the go as the regular Birchbox line is for your wife or girlfriend. What exactly does that mean for you? That means the Northern Fir Beard Co. Beard Balm belongs in your medicine cabinet, ASAP. Using everything from shea and cocoa butters to pure beeswax results in a premium (and slightly pricey) beard balm that's a welcome addition to your grooming routine.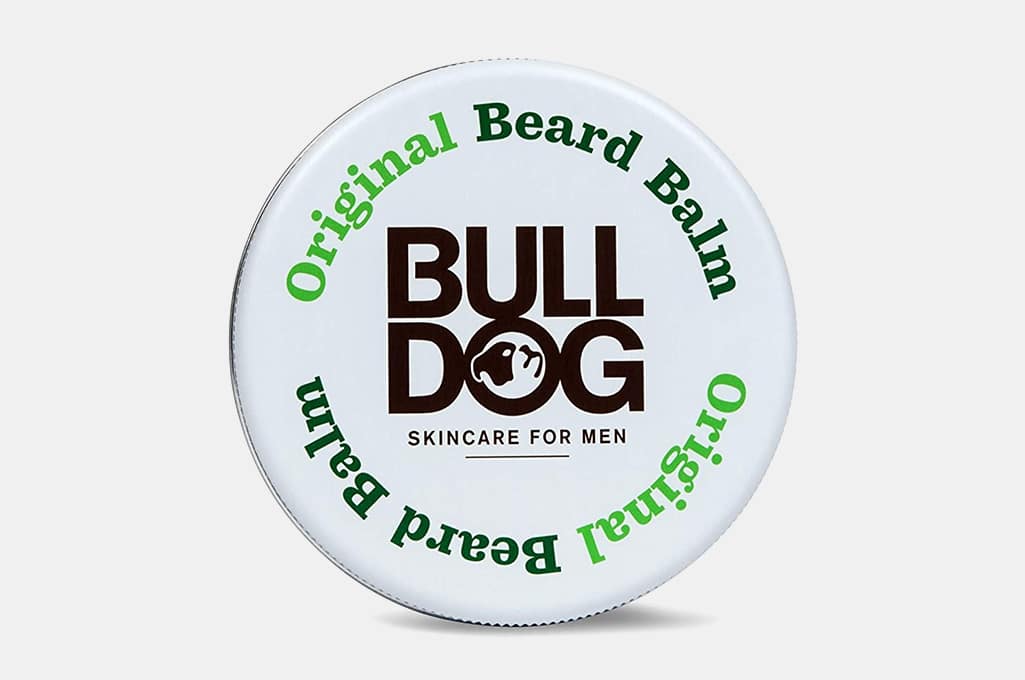 Bulldog Original Beard Balm
The difference is all in the details when it comes to men's grooming essentials, and particularly when it comes to the best men's beard balms. Bulldog Original knows this all too well, and comes through with an essential product for your consideration. Touches like aloe vera and green tea (yes, green tea) make this a soft, soothing beard balm for even the most unruly of whiskers.
Woodsman Beard Balm
One of the most helpful, useful parts of picking up one of the best men's beard balms has got to be the level of control it gives you over your beard. The Woodsman Beard Balm just so happens to be made with nourishing beeswax and cocoa butter for control, styling potential and that crucial soft touch. It's the right way to finish off your grooming routine on the daily.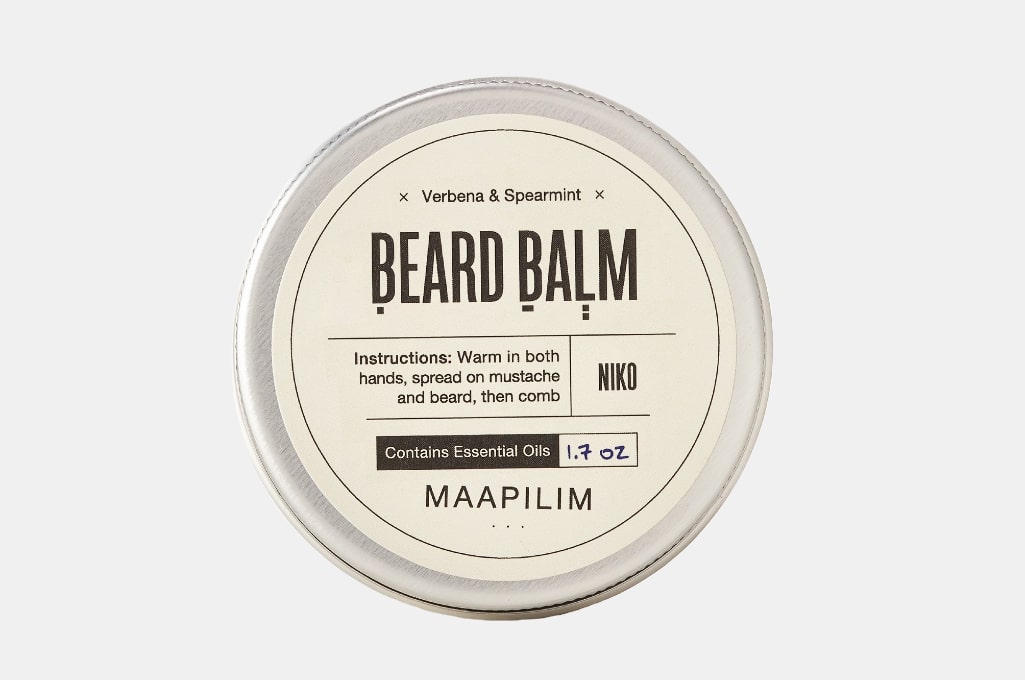 Maapilim Beard Balm
Who doesn't want to be inspired by the Mediterranean each morning—and all day long for that matter? Maapilim was born beside the "Great Sea" and uses ingredients and extracts from the region to create natural self-care products that not only smell great, they work great too. Maapilim's Beard Balm combines jojoba and sweet almond oil to soften and nourish your beard while offering a light hold to keep things civilized. The scent is a natural combo of verbena, spearmint, and vetiver that smells fresh and clean without being overwhelming.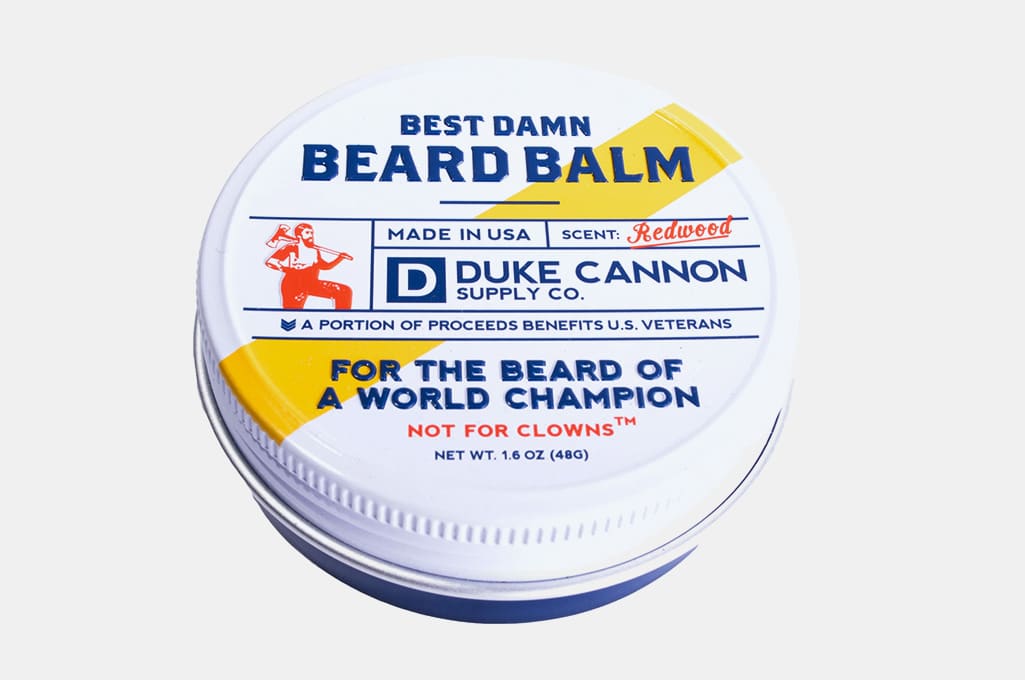 Duke Cannon Best Damn Beard Balm
Every man deserves to have a healthy beard that is treated well. What better way to maintain your mane than with the Duke Cannon Best Damn Beard Balm? Made in America, this refreshing and warm Redwood scented balm is perfect for smelling great and looking even better. Contained within a small portable tin, Duke Cannon Best Damn Beard Balm uses ingredients such as cocoa butter and lanolin to give you that luscious silky feel with the right amount of shine.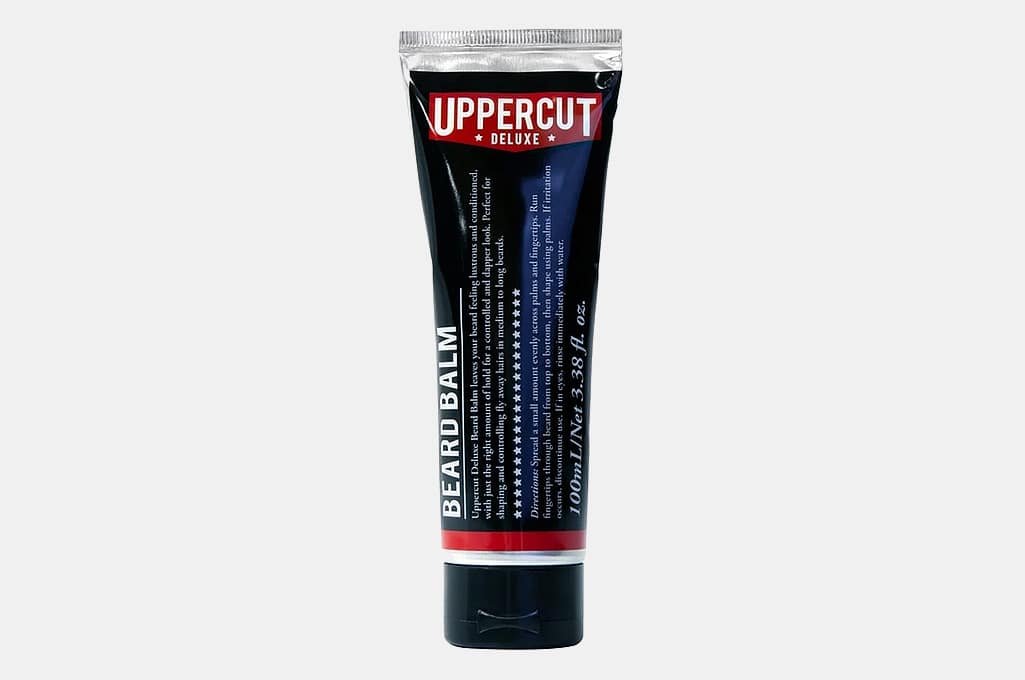 Uppercut Deluxe Beard Balm
Uppercut's Deluxe Beard Balm really is deluxe in its approach, with the right kind of specs to keep your beard in top form throughout the year (and particularly in the colder months). The Deluxe Beard Balm features a non-oily finish (something that's difficult to find in most grooming products), and the slight hold allows you to control your beard. Even more important is the crucial nourishment and moisture the Uppercut Deluxe Beard Balm provides your beard — two qualities you certainly shouldn't overlook when shopping for a great beard balm.
Grave Before Shave Beard Balm
The cleverly named Grave Before Shave crafts up the kind of memorable, high-quality products that you simply can't live without — or at least, you won't be able to live without 'em after discovering them. It's a beard balm that's handcrafted in the U.S. with just about all the excellent ingredients you could ask for, from coconut oil to shea butter and aloe vera. This craftsmanship results in an overall beard balm that moisturizes, hydrates and keeps flyaway hairs tamed — plenty of great qualities that make it worth buying.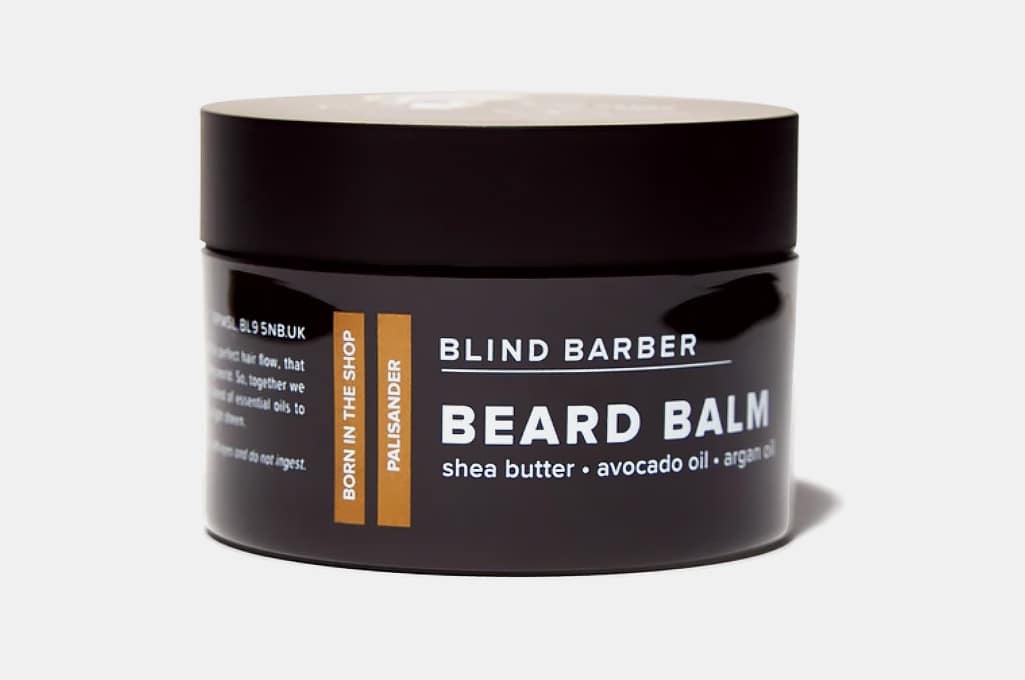 Blind Barber Bryce Harper Beard Balm
You know Blind Barber for the dashing, of-the-moment haircuts they give guys in the world's most stylish cities, but have you taken the time to get acquainted with their own in-house grooming line. The Bryce Harper Beard Balm is a big-league men's grooming upgrade (get it!?) and assuredly one of the best men's beard balms out there. Buy it now, and you'll have it in time for spring training.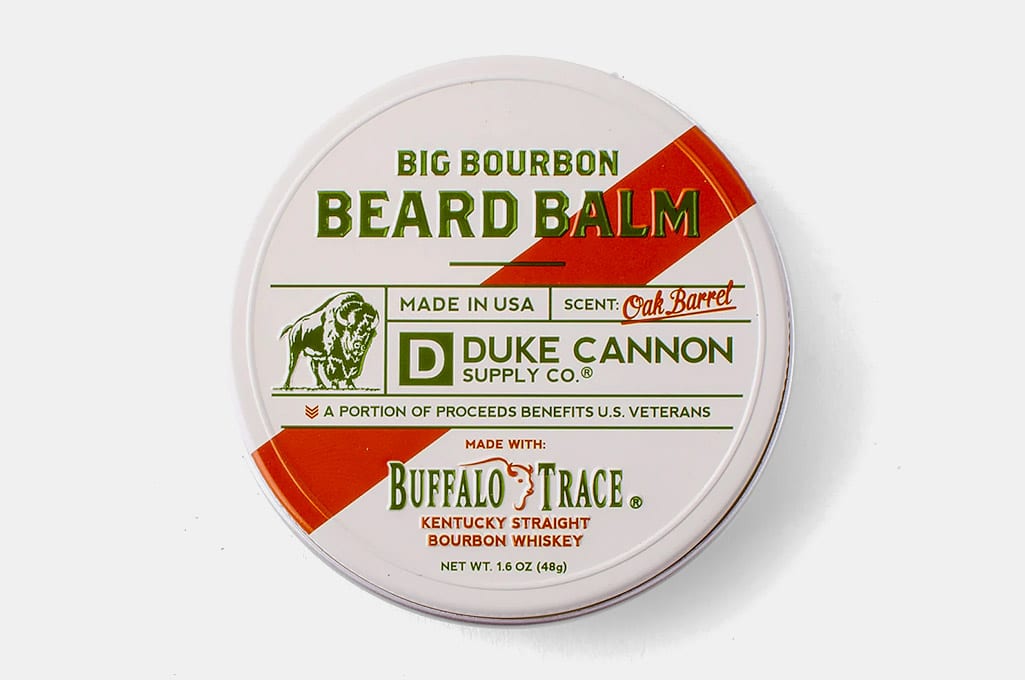 Duke Cannon Big Bourbon Beard Balm
Duke Cannon is one of our favorite men's grooming brands for a reason — and that reason is that they make some of the best grooming products for guys all around. They use rich, masculine and yet not overwhelming scents, plus cool ingredient combos, to produce products like this essential beard balm. The kicker? The use of real Buffalo Trace bourbon.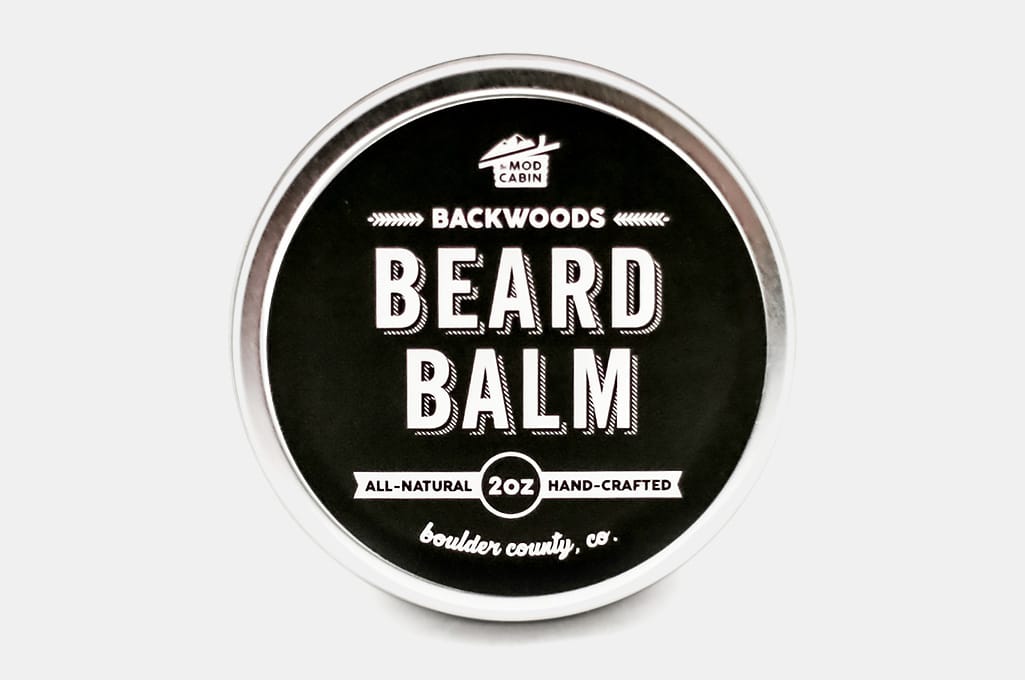 Backwoods Beard Balm & Conditioner
Aside from Brooklyn, what better place to go to tame your beard than the great West — and Colorado specifically? Using natural ingredients — including argan and jojoba — is the name of the game for Backwoods, and that results in a beard balm that features no synthetic fragrances. At $20, it's a solid price for an effective everyday product designed to promote beard growth and prevent breakage. If that checks all the right boxes for you, add this to your shopping cart and get ready to see and feel the results.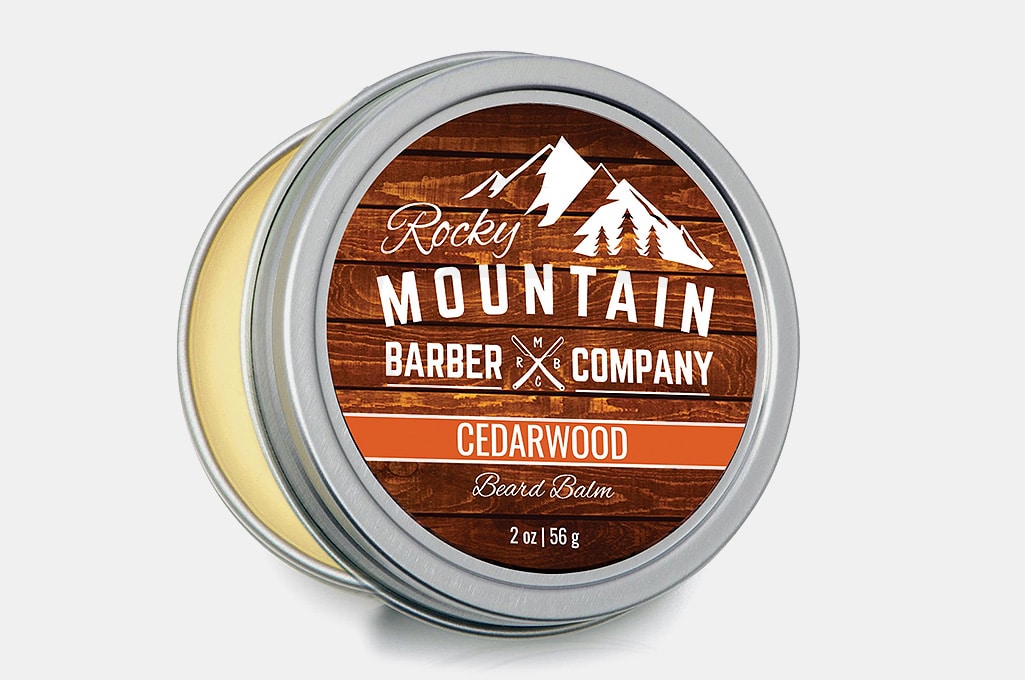 Rocky Mountain Barber Beard Balm
A boldly designed tin, a blend of premium wax and a name like Rocky Mountain Barber Company — what's not to love about this effective, uniquely produced beard balm? The brand produces products like its classic beard balm with all-natural ingredients and a masculine scent. Plus, they've made this product super portable — it'll easily fit into your messenger bag or tote bag as part of your everyday carry. Value should also be top of mind, and this particular beard balm runs you just … slightly more than $12.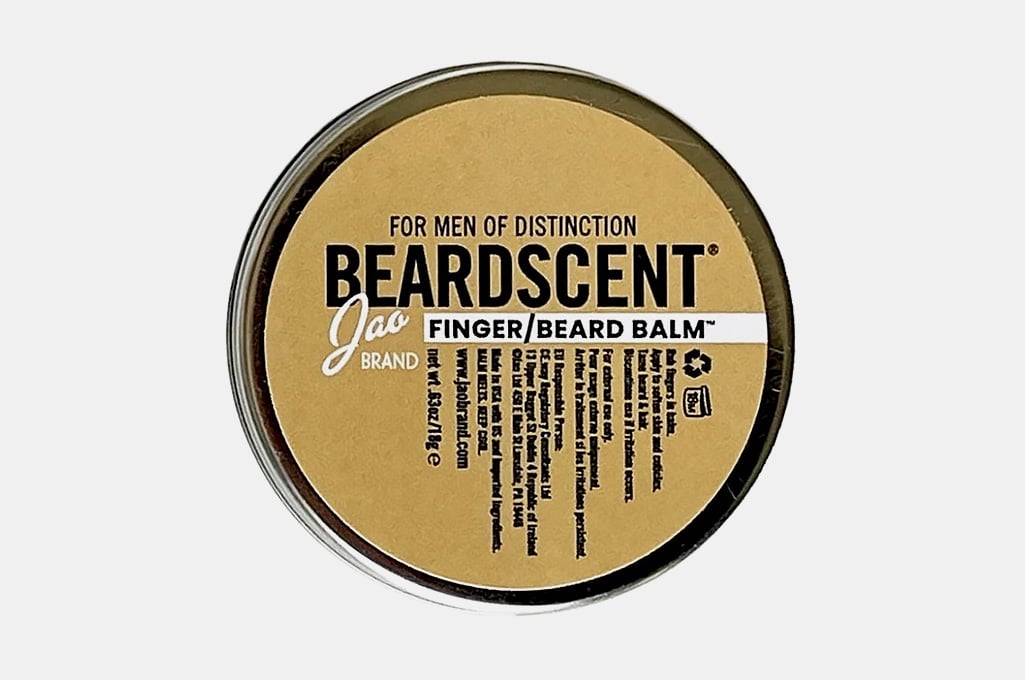 Jao Beardscent
Jao Brand's Beardscent features a slightly higher price tag than other products on this list, and that's with good reason. This versatile, multi-faceted beard balm has a lot going for it. Take the ability to tame flyaways and — like a beard oil — soften hair follicles, for one. Add in the ability to moisturize skin and even soften cuticles, and it's clear that this beard balm sets itself apart in a big way from others on the market (to say the least). So, that slightly higher price tag? It's definitely worth it.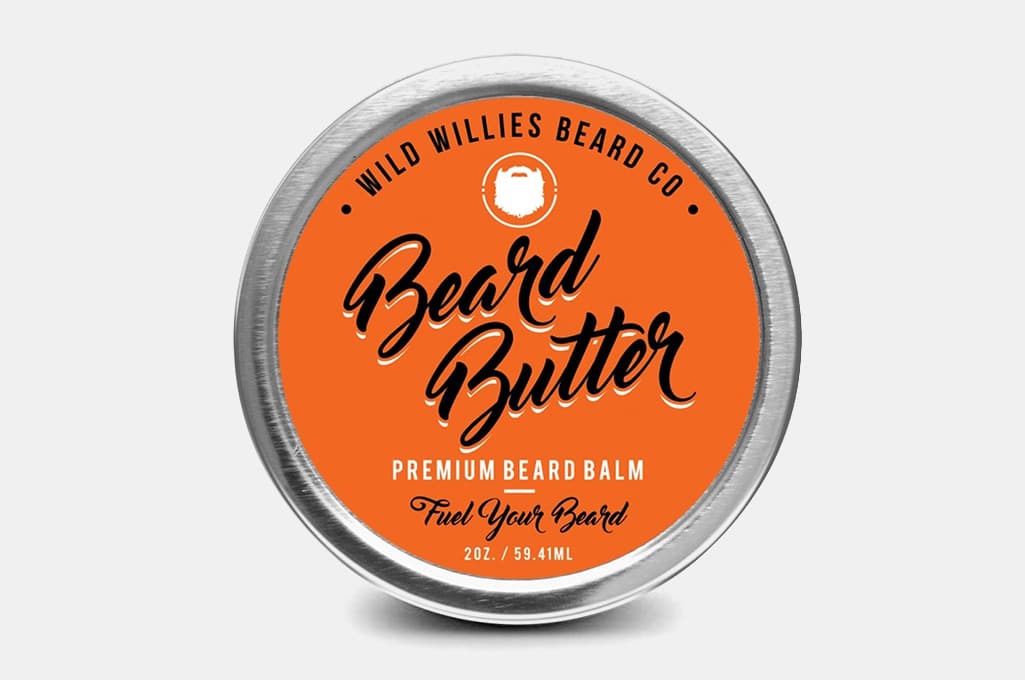 Wild Willie's Beard Butter
From the handsome package design to the truly unique name, Wild WIllie's Beard Butter counts as a winner in our book when it comes to the best beard balms for men. Available in either the Original or Cool Mint scent, it's made to treat your beard from the inside — a unique mission among beard balms, to say the least. And with the aim of ending dryness and split ends, it's clear the brand is serious about that mission — each product is handcrafted in Georgia. It's an approach you really won't find anywhere else.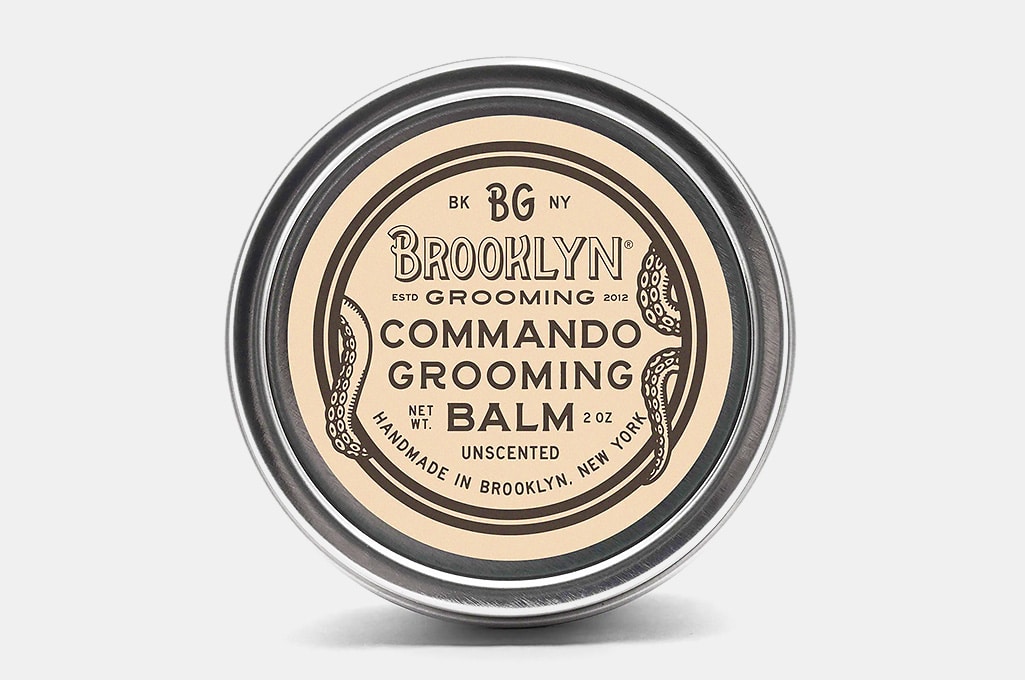 Brooklyn Grooming Commando Beard Balm
There's a high concentration of beards within Brooklyn — to say the very least. And so, it only makes sense that Brooklyn Grooming would make a classic beard balm that gets the job done quite easily and effectively, no matter how long you've been rocking your beard. This beard balm has plenty going on, from the use of shea butter to ingredients designed to give your beard a slight sheen and a moisturizing finish. And that added moisture actually stimulates beard growth — all the better if you want to keep your beard going strong.
Every Man Jack Natural Hemp Beard Balm
Every Man Jack is on a mission to bring high-quality eco-friendly products into your home, and they do exactly that with this delightful Natural Hemp Beard Balm. The balm is made using THC-free hemp seed oil, a vitamin and mineral-rich ingredient that will both strengthen your beard hair but also provide your skin with critical nutrients. It also has added cocoa butter to moisturize your skin, with beeswax to lock in moisture while also providing excellent hold for guys who want a more stylish beard. You'll love the light, airy scent of bergamot and clary sage—it'll just make your face smell amazing all day long.
American Crew Beard Balm
American Crew brings its A-game with this beard balm, which combines styling with conditioning for a healthier, softer beard. The mixture of shea butter and sweet almond oil both relax coarse beard hair while giving it a lustrous, eye-catching shine. It's an "everyday use" beard balm that will make it exponentially easier to keep your beard tightly controlled and looking fierce. It'll even reduce flaking (or "beardruff"), a bearded man's greatest enemy.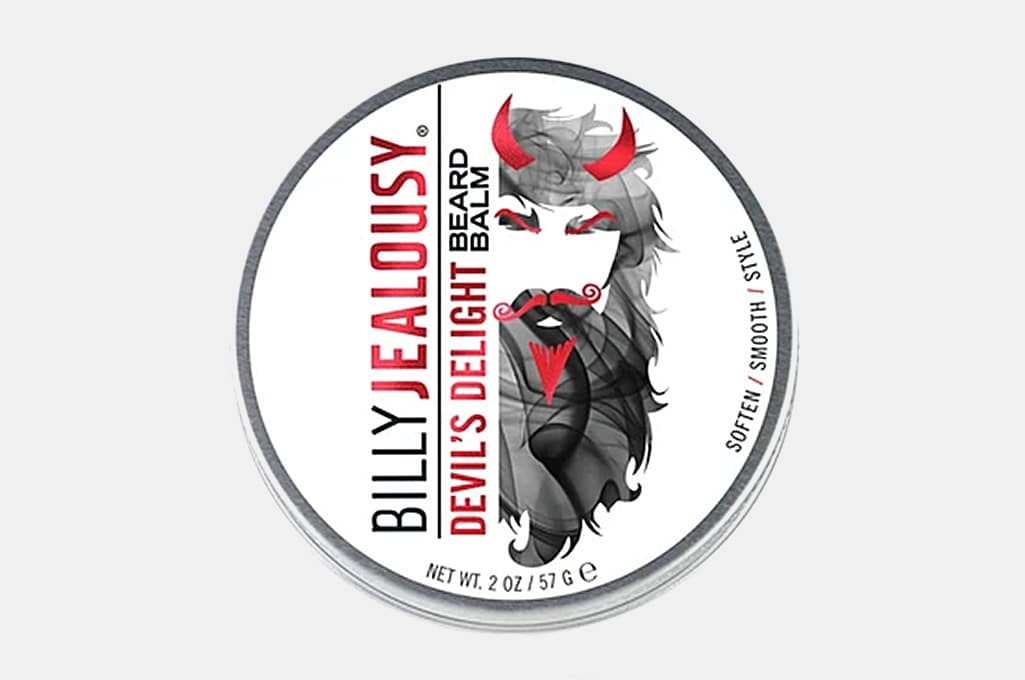 Billy Jealousy Devil's Delight Beard Balm
Billy Jealousy is proud to be an independently owned and operated company, with a Texas-based operation that delivers reliable, cruelty-free products—like this Devil's Delight Beard Balm. A masculine-smelling balm packed with amazing ingredients (castor seed and coconut oil for beard softening, or sunflower oil to tame wild hairs), it's an amazing addition to your grooming kit. You'll love how it reduces itching, nourishes both your beard and the skin beneath, and makes styling so much easier. Plus, with its "matte" finish, it'll eliminate the glossy, oily look common with other beard products, making everything appear naturally handsome.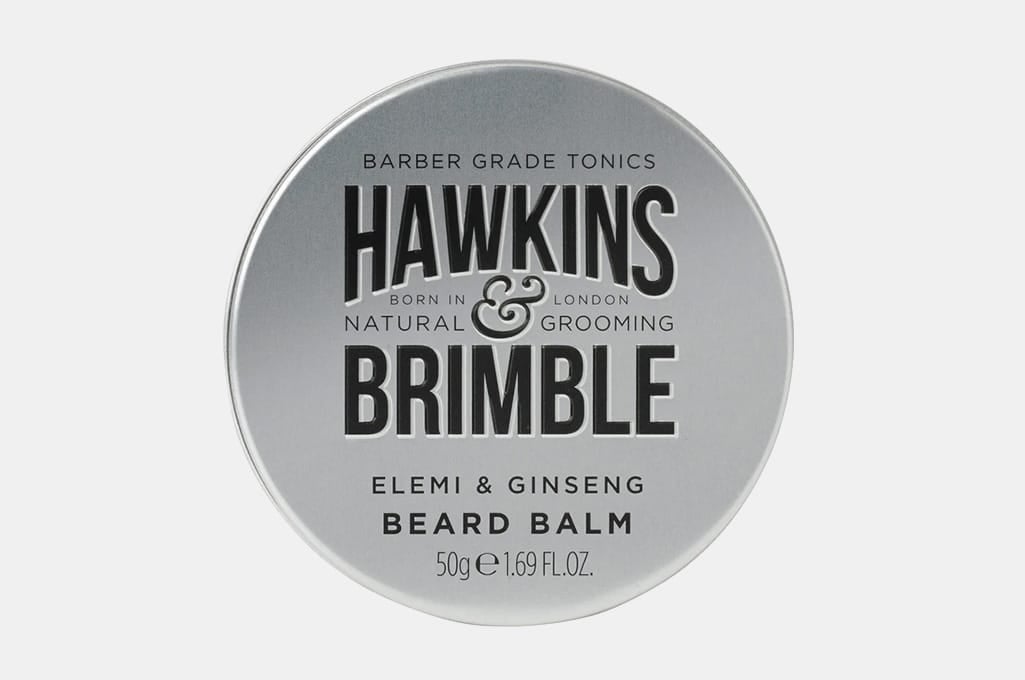 Hawkins & Brimble Beard Balm Conditioner
If you're looking for a beard balm conditioner that's ideal for sensitive skin, look no further than Hawkins & Brimble's finest. This UK-made, expert-crafted product combines natural ingredients to deliver quality skincare, effective styling, and, best of all, protection for your sensitive skin. The combination of Omegas 3 and 6 and linoleic acid will shield, nourish, and moisturize your skin, while the kernel and poppy seed oil deliver a layer of protection against dryness and sun damage. With its signature fragrance of elemi and ginseng, you'll find that this beard balm is, like a fine wine, incredibly complex and smells magnificent.
Disclosure: Clicking on these links and making a purchase may earn us a small referral fee, at no extra cost to you. Learn more here.
freestar.config.enabled_slots.push({ placementName: "gearmoose_leaderboard_btf", slotId: "gearmoose_leaderboard_btf" });