The 15 Best Books About Alcohol
Booze is delicious. Everyone knows this. Whether your favorite tipple is beer, wine, spirits, cocktails, or something even more obscure, there's a genuine feeling of joy and relief that can come with pouring a hard beverage.
But how often do you think about the alcohol you're drinking? Like, really think about it, and let its unique sensory qualities wash over you? It's not easy to do at first—but a little education can go a long way towards making your favorite beverages even tastier and more interesting.
And in the spirit of spirits education, I've put together a list of the 15 best books about alcohol. In it, you'll find everything from instructional manuals to historical tours and tasting guides. So grab your dram of choice, and settle in.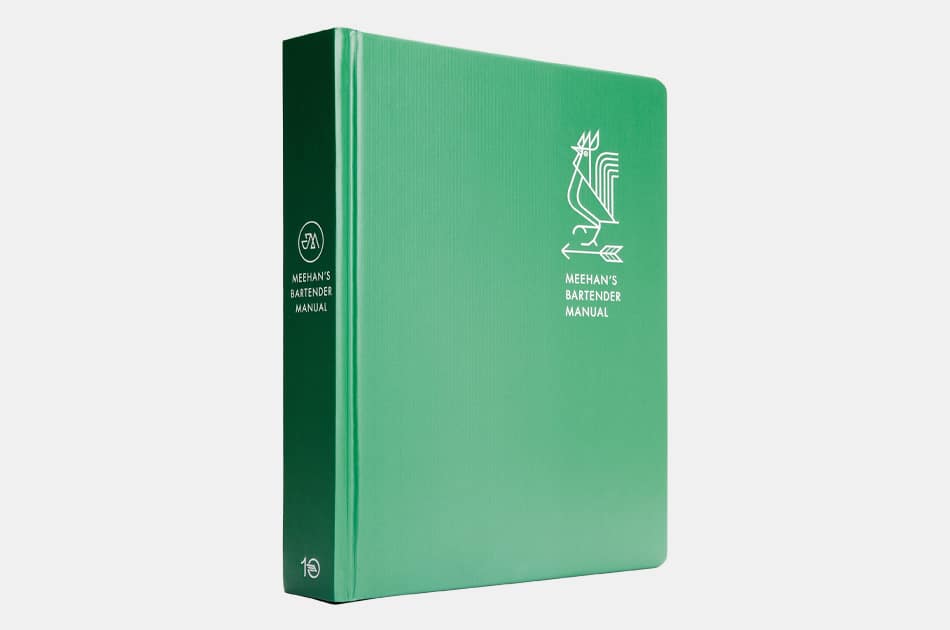 Meehan's Bartender Manual
If you've ever marveled at the bottle selection, skilled bartenders, and exotic potions of a craft cocktail bar, boy have I got the book for you. Back in the early days of the craft cocktail renaissance, Jim Meehan set the standard by which other cocktail bars would be measured with the opening of PDT (a cheeky name for a hidden bar, meaning "Please Don't Tell") in New York City.
Now, Meehan has collected his knowledge and experience from two decades in the bar business and synthesized it into his magnum opus: Meehan's Bartender Manual. If you've ever dreamt of cocktail mastery, combining this book with lots of practice can get you there.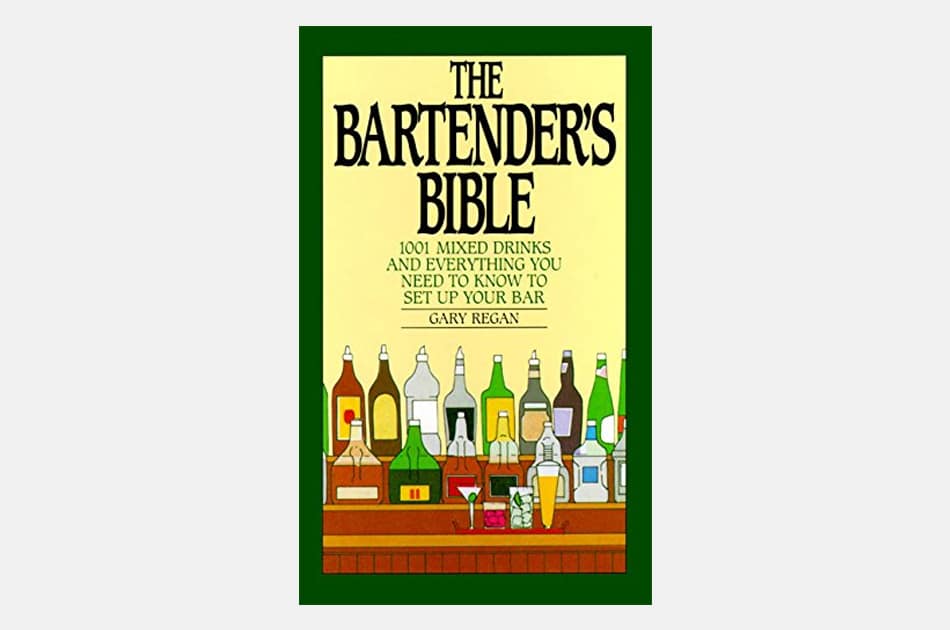 Gary Regan's Bartending Bible
Gary "Gaz" Regan's is one of the old guard of the craft cocktail world, toiling in obscurity for years as he traveled the country looking for mixed drinks that were just better than the over sweetened artificial monstrosities of the '90s. And his hard work paid off, paving the way for a whole new generation of bartenders.
But Gaz didn't stop when someone else was willing to carry the torch, and he continued to collect the best recipes from the recent cocktail diaspora until his passing in 2019. Encyclopedic in scope, Gary Regan's Bartending Bible is an indispensable reference guide that should be on every boozehound's bookshelf.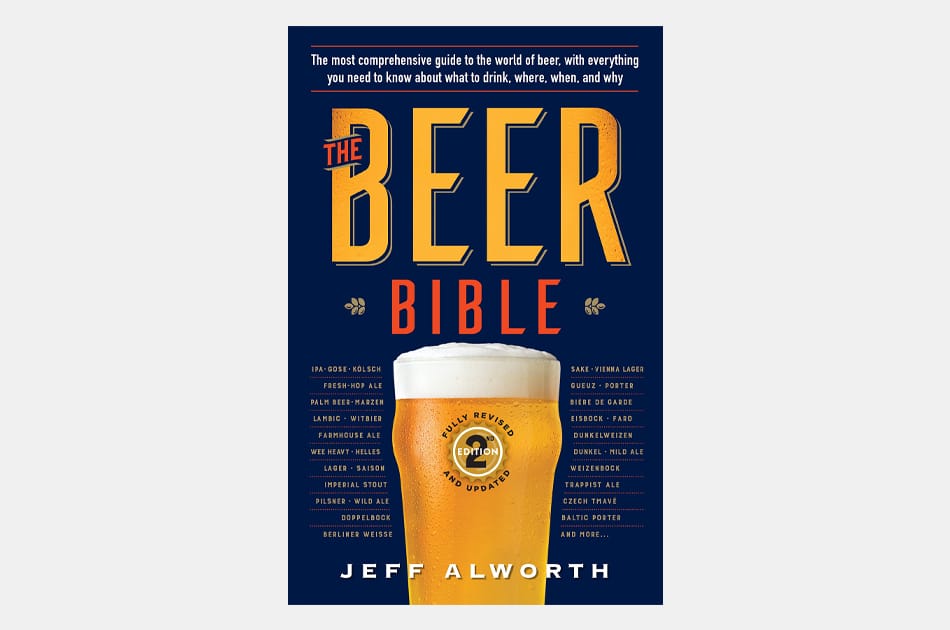 The Beer Bible
Now in its updated second edition, Jeff Alworth's The Beer Bible is truly impressive in how thoroughly it treats the subject of malt beverages. But this is no dry, academic read. Organized by style (just like your favorite pub's menu), it's stuffed to the gills with information on the history, chemistry, taste, and tourism associated with each type of beer.
Written in a friendly and conversational tone, it's the perfect book to turn you into an armchair beer expert—and make your choice of local brews better educated and more to your particular tastes.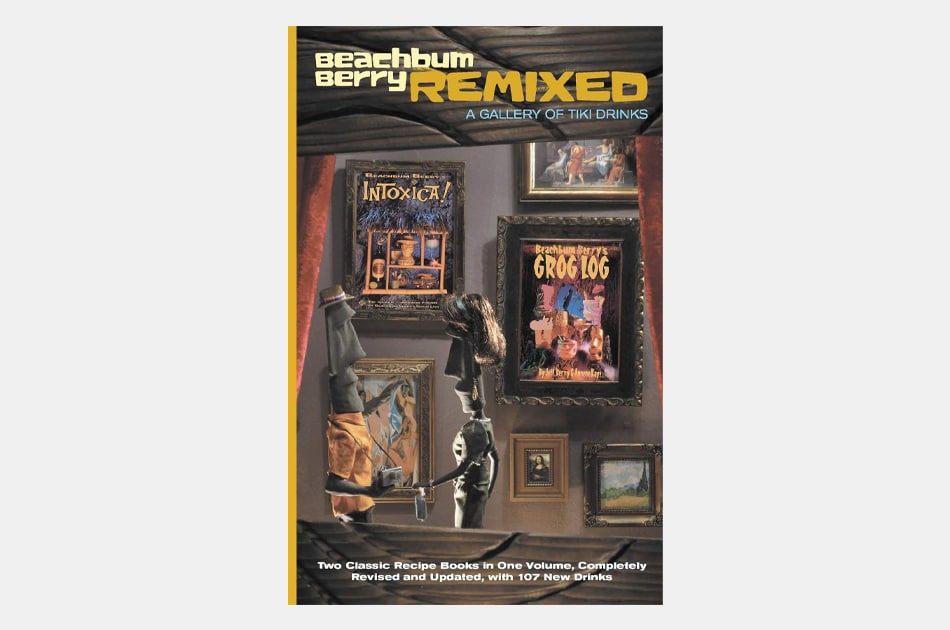 Beach Bum Berry's Remixed: A Gallery of Tiki Drinks
Once relegated to obscurity and transformed into heinously sweet drinks suitable only for teenagers, the modern resurgence of tiki drinks owes its origins to Jeff Berry. Part historical documentary, part mysterious treasure hunt, and filled with delicious tropical drinks, Beach Bum Berry's Remixed is the holy grail of tiki cocktail books.
Remixed collects all the recipes of Berry's past decade of cocktail research, laying bare for the first time the uber-secretive tiki cocktail world of yore. It doesn't hurt that it's wildly entertaining, either, and filled with the sort of historical and contemporary details that will make you an A+ storyteller at cocktail hour.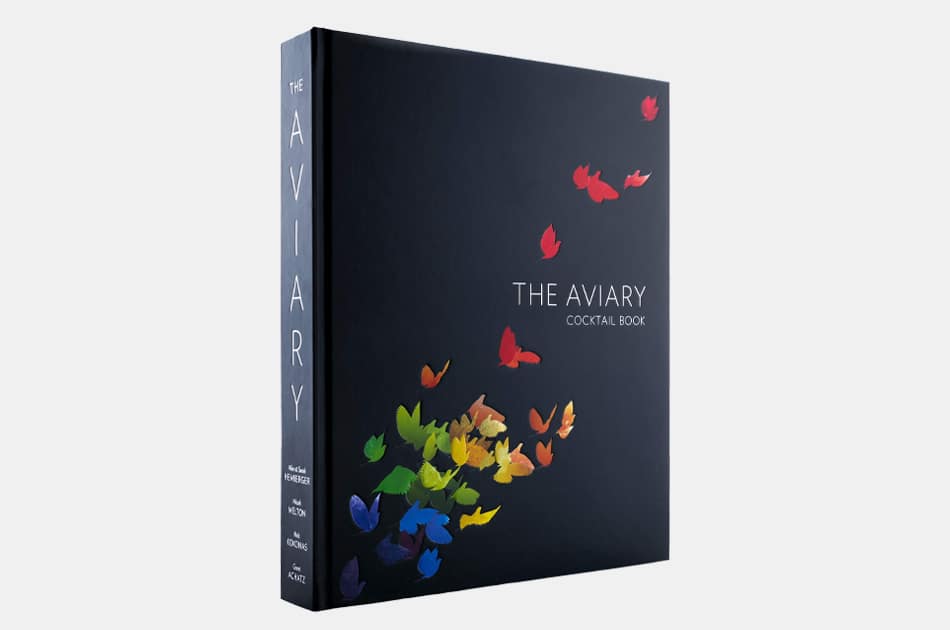 The Aviary Cocktail Book
Michelin-starred chef Grant Achatz is famous in Chicago and across the world for his innovations in food and dining, centered around Alinea restaurant. So when he announced plans to open a dedicated, reservations-only cocktail bar in Chicago's warehouse district, expectations were ridiculously high—and over the next ten years, Achatz would smash every one of them.
The Aviary Cocktail Book collects the history of successful mixed drinks at Achatz's intimate bar, giving a masterclass in molecular mixology and innovative ingredient combinations. Even if you won't be making a single drink from the book, it's a gorgeous coffee table piece filled with large-format photos and illustrations.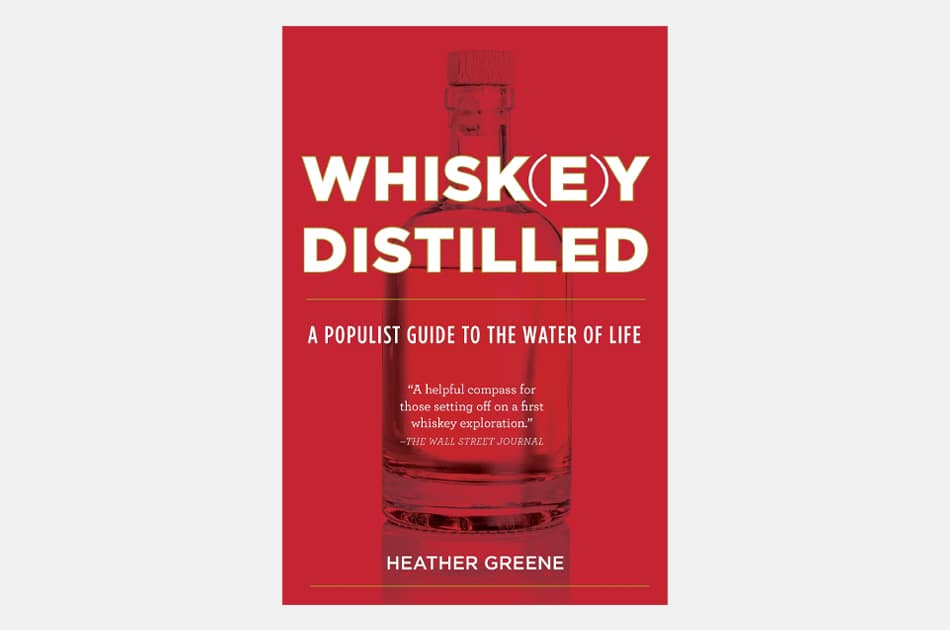 Whisk(e)y Distilled: A Populist's Guide to the Water of Life
New York's first female "whiskey sommelier," Heather Greene had more than enough of the boys' club attitude surrounding the oak-aged spirit. Why did drinking whisk(e)y have to be awash in obscurity at every turn? So she set out to demystify this most mystical of spirits, using the language of wine combined with illustrations to explain exactly how to drink the water of life. Whisk(e)y Distilled is a fantastically accessible guide to the world's favorite brown spirit, with enough detail to make you a relative expert the next time you head to the liquor store.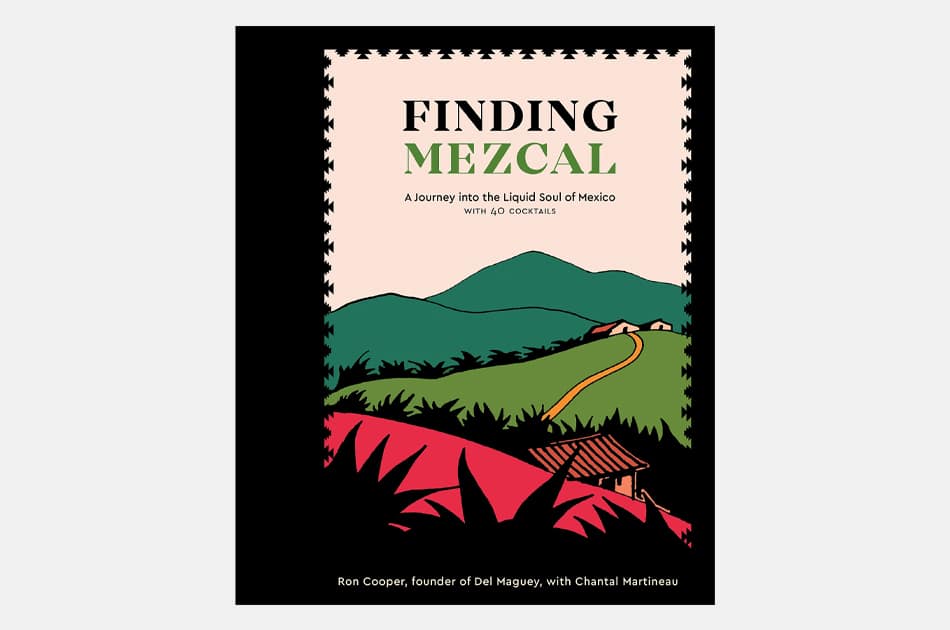 Finding Mezcal: A Journey into the Liquid Soul of Mexico
Ask anyone who's been bit by the mezcal bug, and they'll agree: There's something almost spiritual about this spirit. Maybe it's the time-honored distilling traditions that have never been abandoned, like roasting the agaves in an earthen pit before crushing them with a mule-driven stone wheel.
More likely, though, it's the indomitable spirit of the people who make mezcal—and that, more than anything, is the subject of Finding Mezcal. Authored by Ron Cooper, the owner of Del Maguey Mezcals and a pioneer in bringing the spirit to the United States, it's a touching trip into everything that makes mezcal special.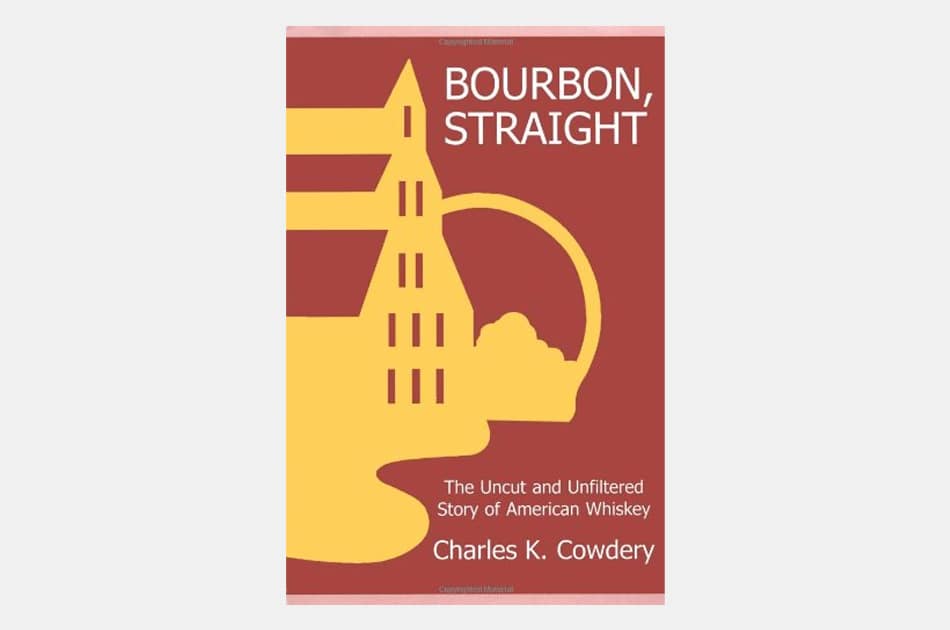 Bourbon, Straight: The Uncut and Unfiltered Story of American Whiskey
In the long and storied history of whiskey, American whiskey is a relative newcomer. But far from being a hindrance, this has led to a pioneering and innovative approach to making spirits that ensures each bottle will be unique and different.
Part history lesson and part tasting guide, Bourbon, Straight will take you through everything you need to know about each style of American whiskey, from bourbon to rye and well beyond. Tasting notes are included for every major brand, too, so you'll be able to choose your next bottle carefully and specifically to your tastes.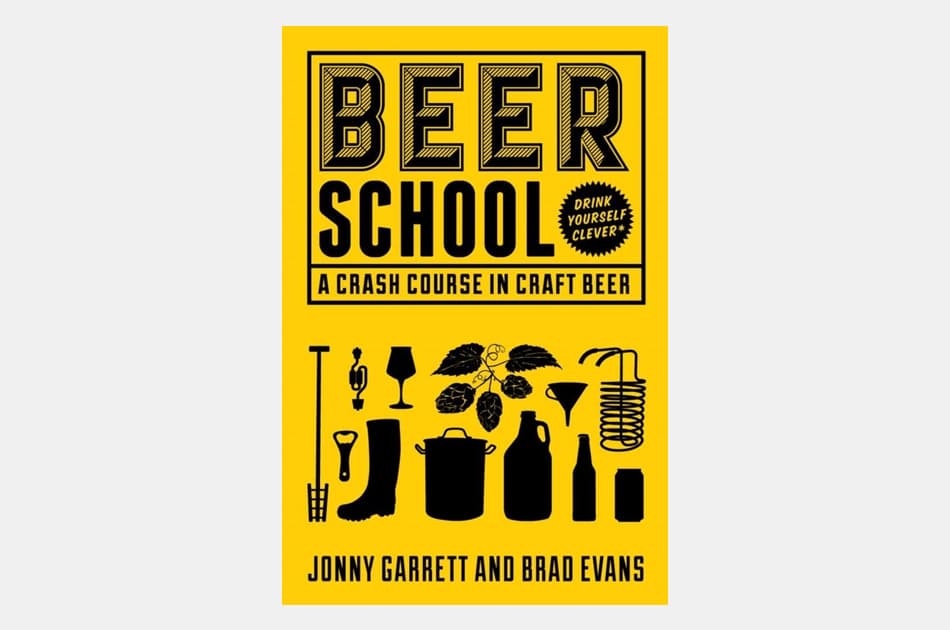 Beer School: A Crash Course in Craft Beer
Building on the wild success of Brad and Johnny's Craft Beer Channel on Youtube, Beer School is a condensed guide to the world's favorite sudsy beverage. They cover a lot of ground in relatively few pages, introducing you to industry secrets at the same time they are examining the 6,000 year history of beer and teaching you the basics of brewing. It's a wild ride that can be read in a weekend, making you an instant expert on a complex and engaging subject.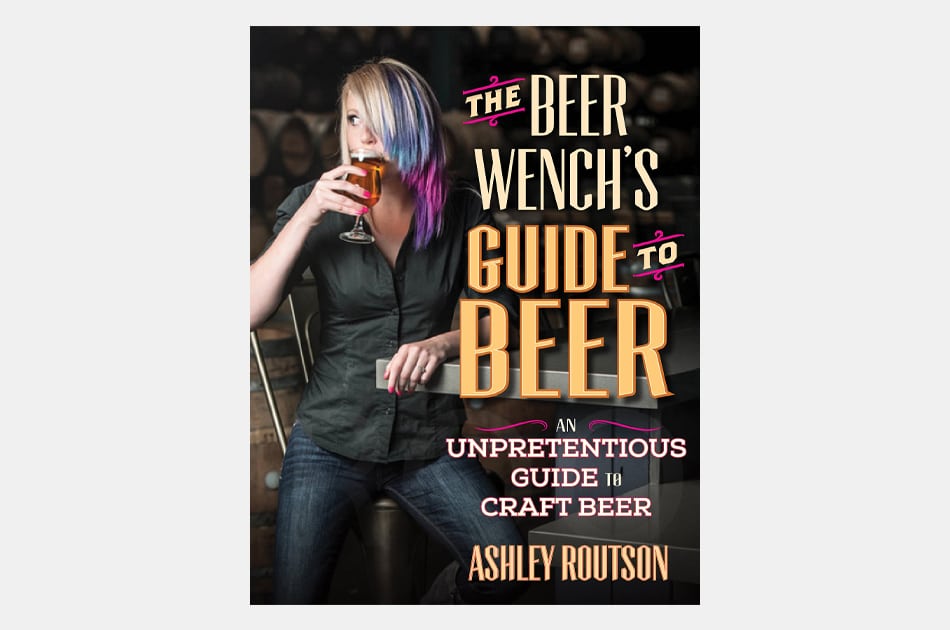 The Beer Wench's Guide to Beer: An Unpretentious Guide to Craft Beer
I swear to all that is holy, if I ever have to hear a beer snob describe an IPA as "hoppy, but with a nice maltiness," I will fly into a rage a la Chris Farley. If you've also been turned off by pretentious beer speak, then The Beer Wench's Guide to Beer is for you. Taking a candid, straightforward approach to a complex subject, Ashley Routson lays out the basics of beer in a clear and engaging way. By the time you're finished reading, you'll know exactly what you're looking at in the coolers at your local beer shop.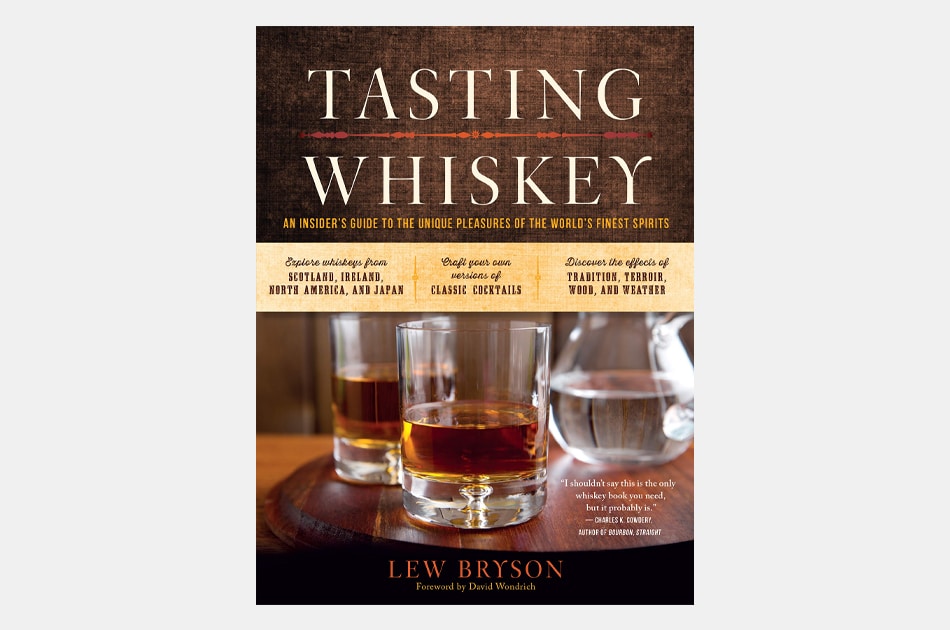 Tasting Whiskey: An Insider's Guide to the Unique Pleasures of the World's Finest Spirits
If you want to learn about whiskey—and I mean really learn about whiskey—turn to Lew Bryson. As the editor of Whiskey Advocate magazine for nearly 20 years, he has seen, tasted, and reviewed it all.
In Tasting Whiskey, Bryson covers an impressive amount of ground. American, Irish, Scotch, and Japanese whiskeys all fall under his purview, with comprehensive tasting notes and recommendations on specific bottles to buy. It's a book that you'll keep coming back to year after year, deepening your knowledge and appreciation of the whiskeys of the world.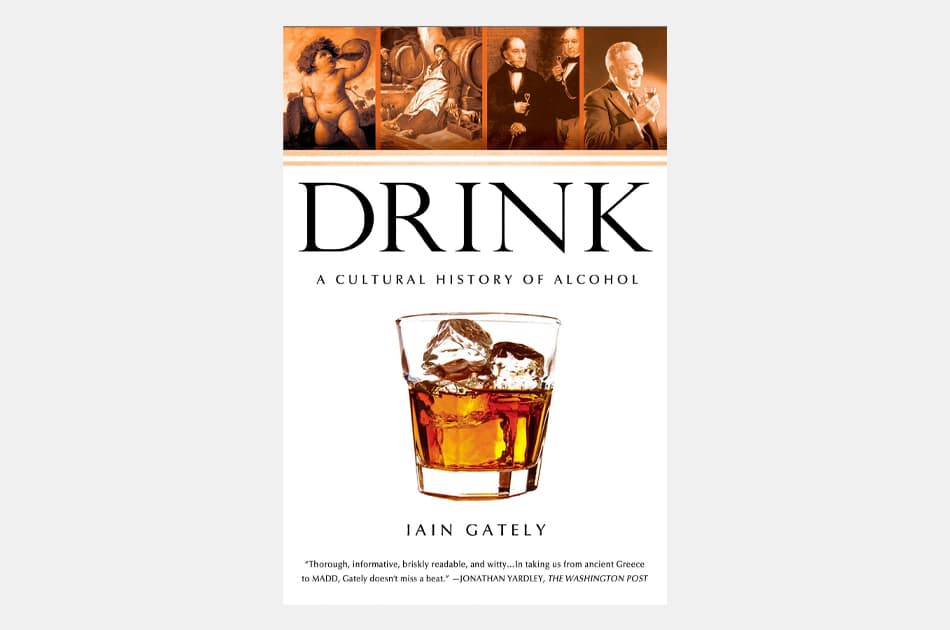 Drink: A Cultural History of Alcohol
Look at the history of alcohol, and you're also looking at the history of Western civilization. Everywhere we've gone, alcohol has been there beside us—from the early days of fermented beverages in ancient Egypt, to the cultivation of wine grapes, to the invention of distilling methods originally intended for medicine. For better or worse, alcohol has shaped much of the world we live in.
In Iain Gately's sprawling consideration of the history of alcohol, you'll be taken through a segment of history that's often set to one side. For instance, did you know that the average American settler in the 1700s drank about three and a half gallons of pure alcohol per year? It's a wonder anything got done, though it does help to explain the revolutions. Read this book, and you'll feel connected to history through each dram you pour.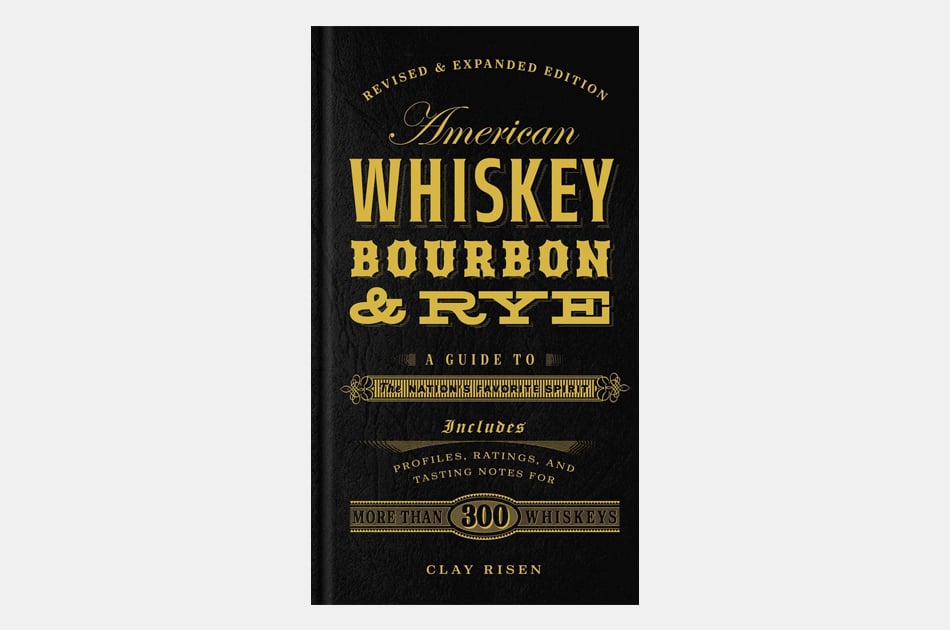 American Whiskey, Bourbon & Rye: A Guide to the Nation's Favorite Spirit
Often called "the bible of American whiskey," Clay Risen's guide to U.S. whiskey is an indispensable reference volume. In addition to a primer on how to choose, smell, taste, and sip whiskeys, you'll find entries for more than 330 unique bottlings. Each listing is accompanied by copious tasting notes and a rating based on its taste relative to its value. Ideal for the intermediate whiskey drinker, this guide will introduce you to new bottles without overwhelming you with an enormous selection.
And you may as well pre-order Risen's Bourbon boxed set due out in December.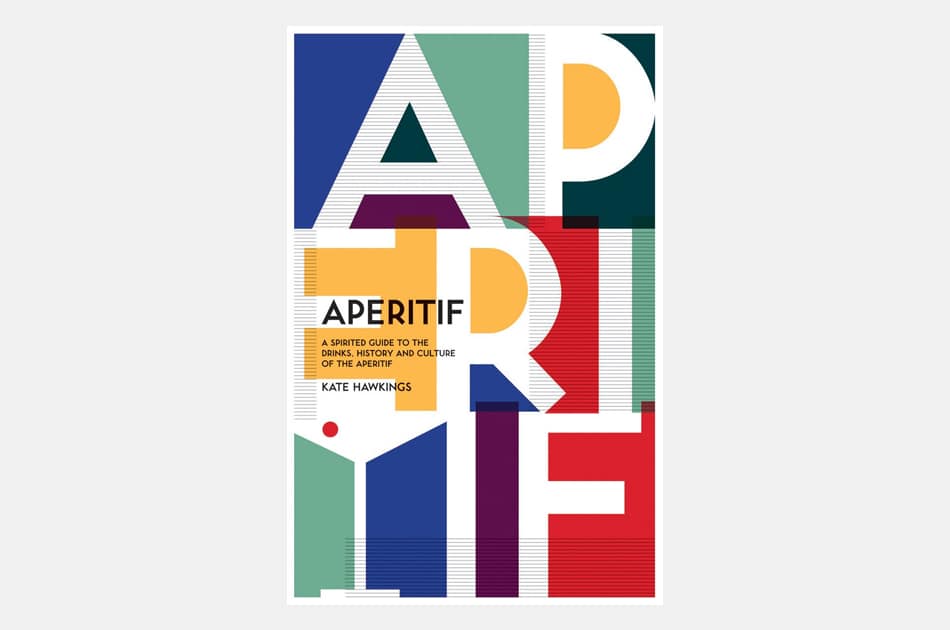 Aperitif: A Spirited Guide to the Drinks, History and Culture of the Aperitif
Though it's yet to catch on with most of America, the pre-dinner drink is irreplaceable in European culture. Lower alcohol and often featuring a bitter flavor, the aperitif is the discerning person's drink of choice in the mid-afternoon—and a perfect addition to your alcoholic repertoire.
In Kate Hawkings' beautifully illustrated guide to the aperitif, you'll be introduced to the classic cast of pre-dinner tipples, as well as a wide selection of modern additions to the category. And once you get a taste for these complex beverages, you'll see just how well a drink can fit into any part of your perfect day.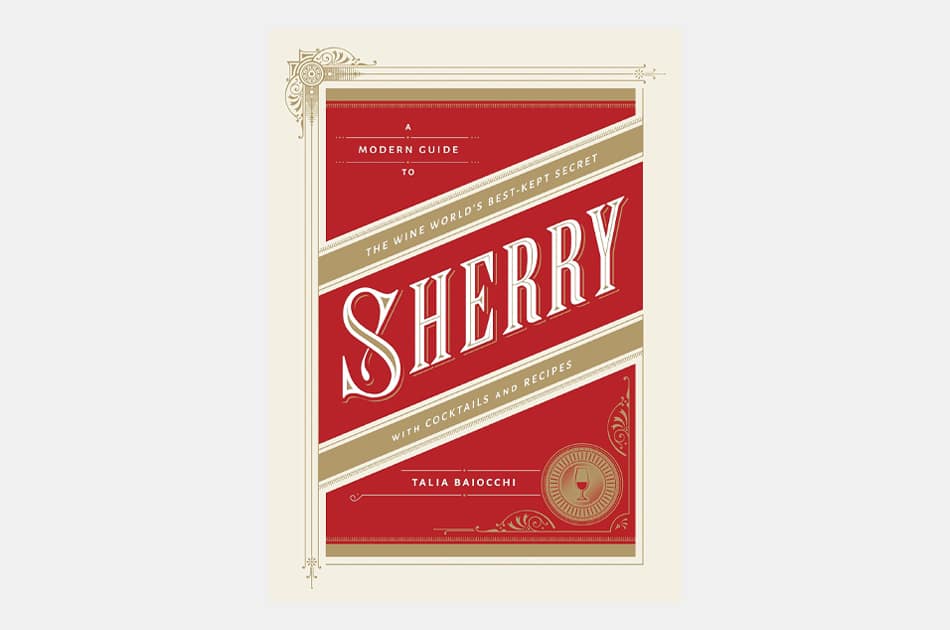 Sherry: A Modern Guide to the Wine World's Best-Kept Secret
Wars have been fought—and fueled—by an alcoholic beverage that's barely recognized in much of the world. I'm speaking here of sherry, a fortified Spanish wine of incredible variety and complexity.
If you're already quite well-versed in wine, beer, spirits, and cocktails, you may have started to notice how similar so many things taste. For the jaded palate, finding a truly new drinking experience can be a daunting task. My advice? Turn to sherry, and use Talia Baiocchi's book to guide your choices as you explore this unforgettable beverage.
Disclosure: Clicking on these links and making a purchase may earn us a small referral fee, at no extra cost to you. Learn more here.