On par with the likes of St. Patrick's Day, Cinco de Mayo, Superbowl Sunday, and the day your kids go back to school in the fall, New Year's Eve is, on top of being an epic celebration, a drinking holiday. And by drinking holiday, we mean a major drinking holiday. Since you celebrate the end of one year and the beginning of another, it's commonplace to throw (or attend) a party where you drink more alcohol than you'd probably feel comfortable with during most other days of the year. It's a night when designated drivers are a must and Champagne, and various other forms of alcohol are freely flowing.
But while you'll be sipping Champagne as the proverbial ball drops on the new year as you belt out a throaty, off-key rendition of "Auld Lang Syne," what are you going to drink before and after the new year?
You can't go wrong with a classic cocktail or a nice, crisp beer. But we enjoy whiskey and we'll definitely be drinking it on New Year's Eve. While we enjoy imbibing single malt Scotch, rye whiskey, Japanese whisky, and others, we believe that to truly get the party started on New Year's Eve (and finish it right) you need bourbon.
America's "native spirit" with its mash bill of at least 51 percent corn (and usually a lot more) is the perfect spirit to sip as you look back on all of your accomplishments of the past year (or lack thereof) and look forward to what 2022 has in store.
To find the best options to ring in the new year right, we decided to list twelve of our favorites. Some are from Kentucky (where 95 percent of bourbon is produced) and a few are from other places. All are high-quality, delicious sippers that will give you a warming feeling that you'll feel well into the new year. Keep scrolling to see all of the picks.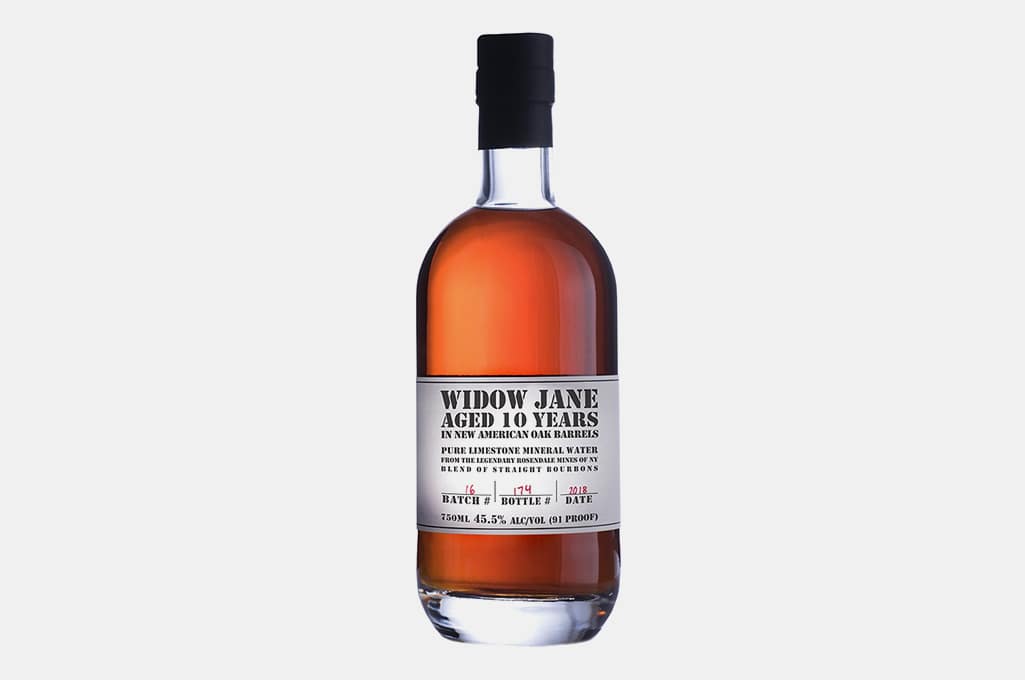 Widow Jane 10 Year Straight Bourbon Whiskey
If you're the type of drinker who doesn't want to give non-Kentucky bourbons a chance, we implore you to try Widow Jane. This 10-year-old banger is like traveling throughout the whiskey world in one sip as it melds bourbons from Kentucky, Tennessee, and Indiana. This award-winning, non-chill filtered whiskey is loaded with notes of candied almonds, caramel candy, dried cherries, and orange peels. It ends with a warming, slightly spicy, sweet finish.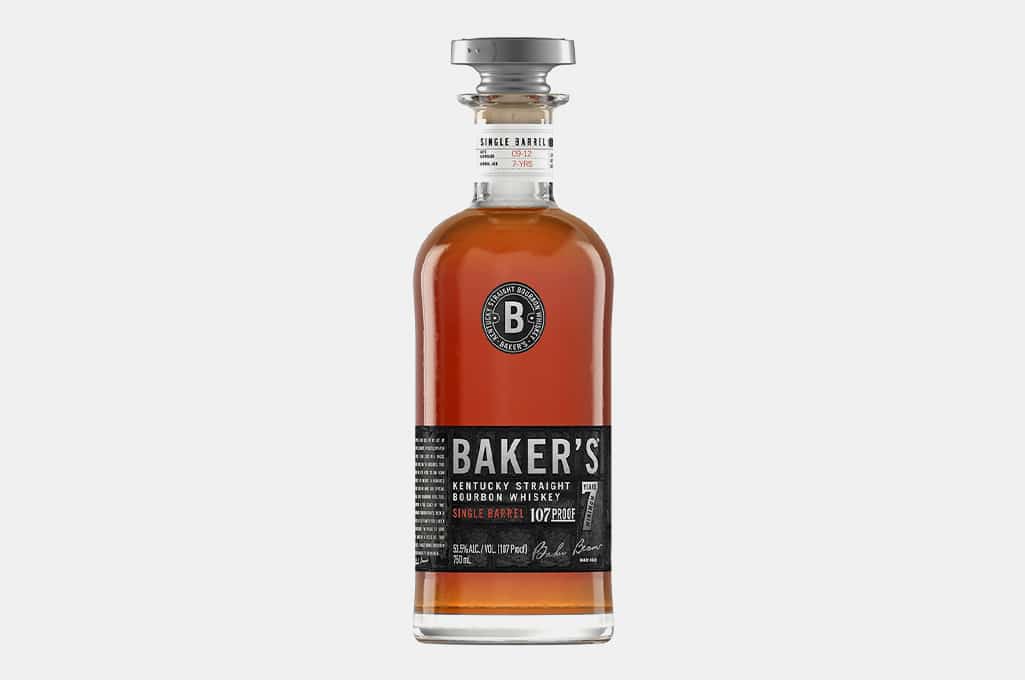 Baker's Single Barrel 7 Year Kentucky Straight Bourbon Whiskey
When it comes to Jim Beam's "Small Batch" selection, it seems that Knob Creek, Bookers, and Basil Hayden get all the press. But, in our opinion, the best pick is actually the brand's Baker's Single Barrel. This 7-year-old expression (sometimes aged even longer) is a small batch 107-proof whiskey that is highlighted by flavors like toasted vanilla beans, caramel corn, slight cracked black pepper, and butterscotch. It finished with a warming combination of wood char and sweet toffee.
Woodinville Straight Bourbon Whiskey
If you've never heard of Woodinville then you likely haven't been paying close attention to the whiskey awards world. That's because this Washington State-made bourbon has been racking up awards left and right. This small-batch bourbon is produced and barreled at the Woodinville before taking a journey over the Cascade Mountains to the brand's barrel houses where it faces various forms of weather conditions. The results in a whiskey that has distinct flavors like dried fruits, chocolate fudge, toasted vanilla beans, and slight, wintry spices tying everything together.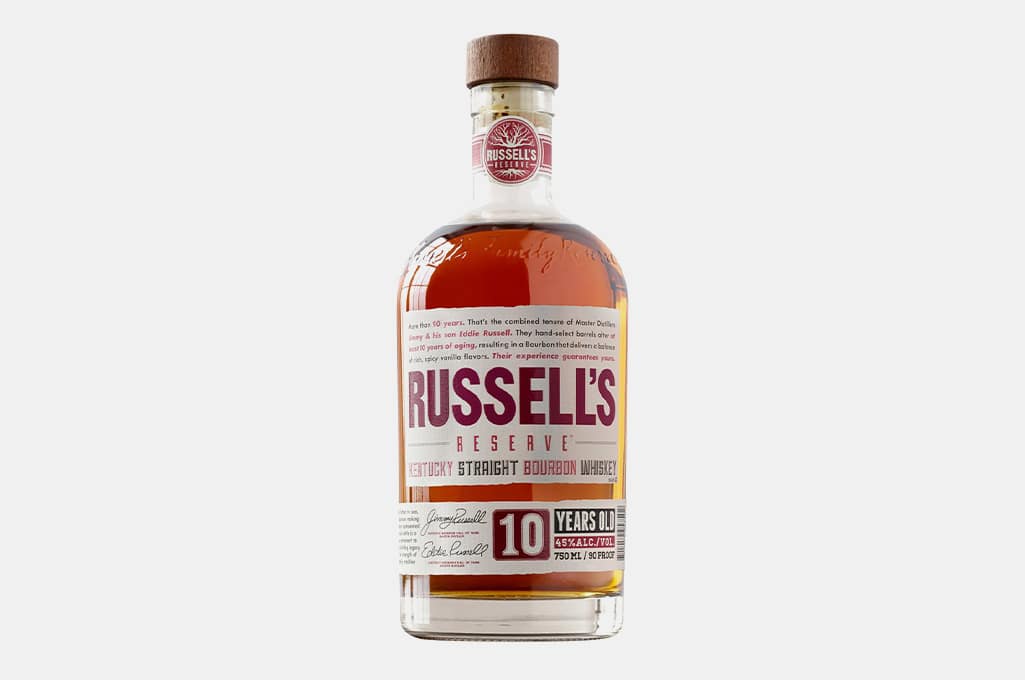 Russell's Reserve 10-Year-Old Kentucky Straight Bourbon Whiskey
Russell's Reserve 10 is a special whiskey. Created by whiskey icons Jimmy and Eddie Russell, it was aged for ten years in charred, American oak casks before being bottled at 90 proof. It's well known for its high quality and is highlighted by notes of butterscotch, raisins, toasted vanilla beans, and wood char. It all ends in a crescendo of warming, brown sugar, and Christmas spices.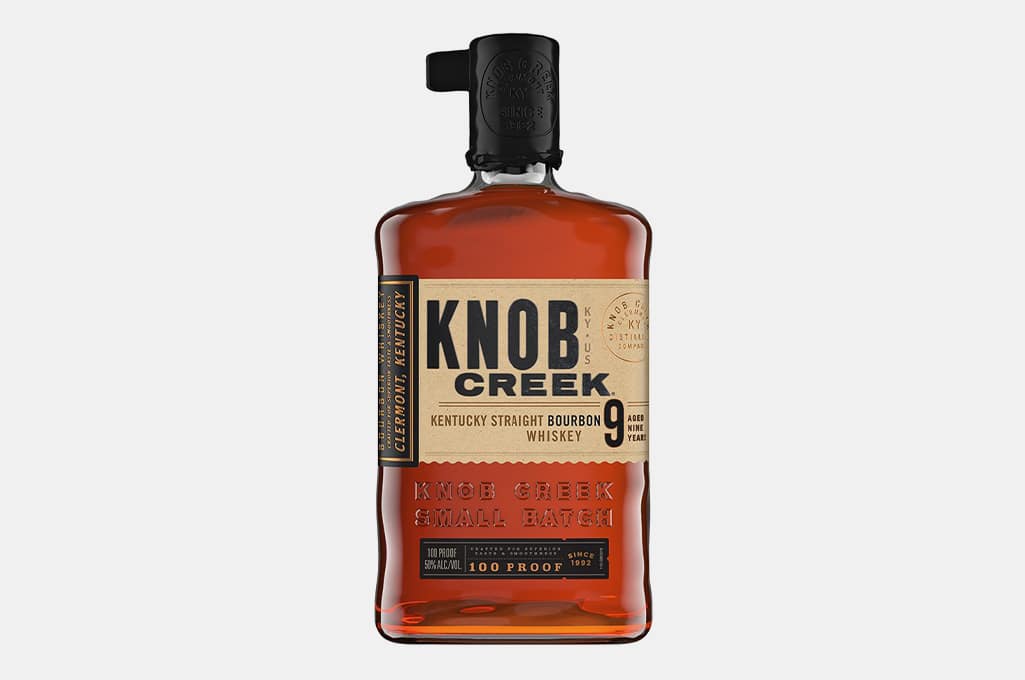 Knob Creek Kentucky Straight Bourbon Whiskey
Another gem from Jim Beam's "Small Batch" collection, Knob Creek's flagship bourbon is 100 proof, bottled in small batches, and aged for a minimum of nine years in charred, American oak barrels. The result is a rich, slow-sipping whiskey with notes of dried fruits, candied orange peels, butterscotch, and subtle wintry spices. The finish is long, filled with warming heat, and ends with a nice mixture of spice and sweetness.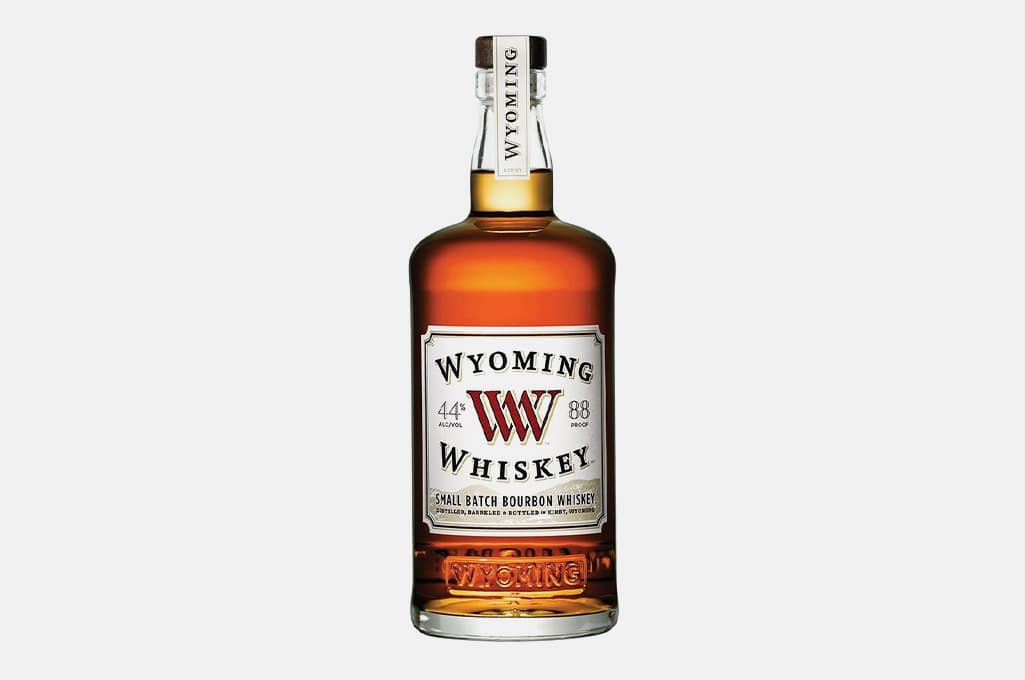 Wyoming Whiskey Small Batch Bourbon Whiskey
Another non-Kentucky bourbon that has taken the whiskey world by storm is Wyoming Whiskey Small Batch Bourbon. Produced in (you guessed it) Wyoming, this small batch bourbon is mashed, aged, and barrel on site in Kirby, Wyoming. This award-winning, bartender-favorite whiskey is known for its flavors of cinnamon sugar, caramel candy, vanilla beans, toffee, and subtly spicy flavor profile that finishes with a nice mix of sweet, creamy caramel and just a hint of cracked black pepper.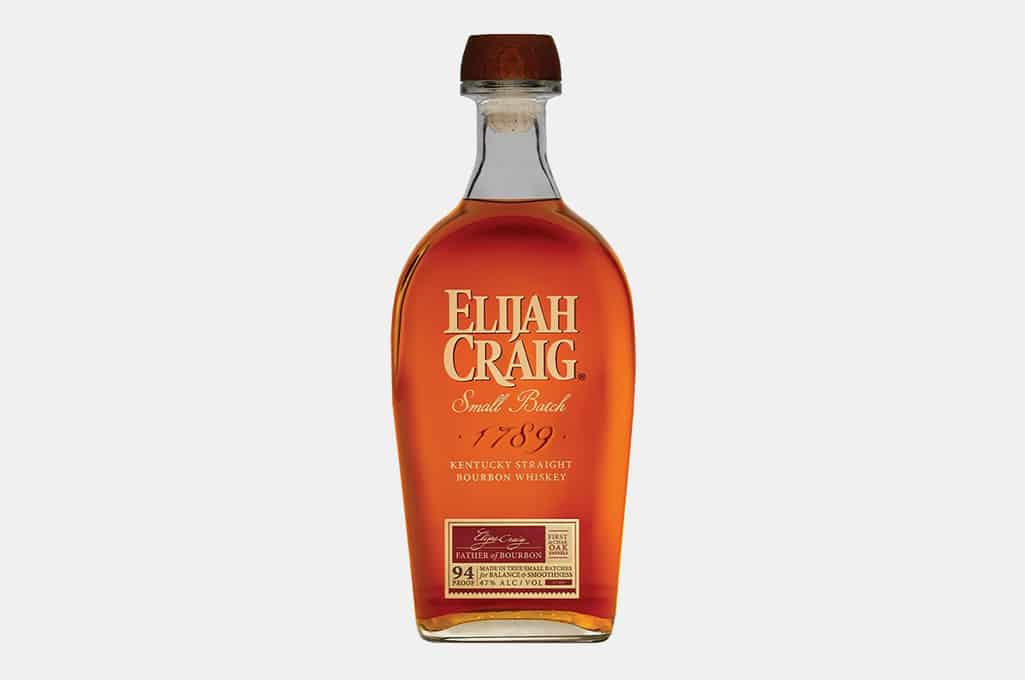 Elijah Craig Small Batch Kentucky Whiskey
If you learn anything from reading this article, it should be that many people believe that Elijah Craig invented bourbon. That's because he was the first person on record to age corn whiskey in charred oak barrels. The award-winning whiskey made in his honor boasts a 94-proof alcohol content and is aged in barrels with a robust "Level 3" char. This results in a bourbon with hints of wood char, caramel corn, cinnamon, and slight spice. The finish is oaky, sweet, and satisfying.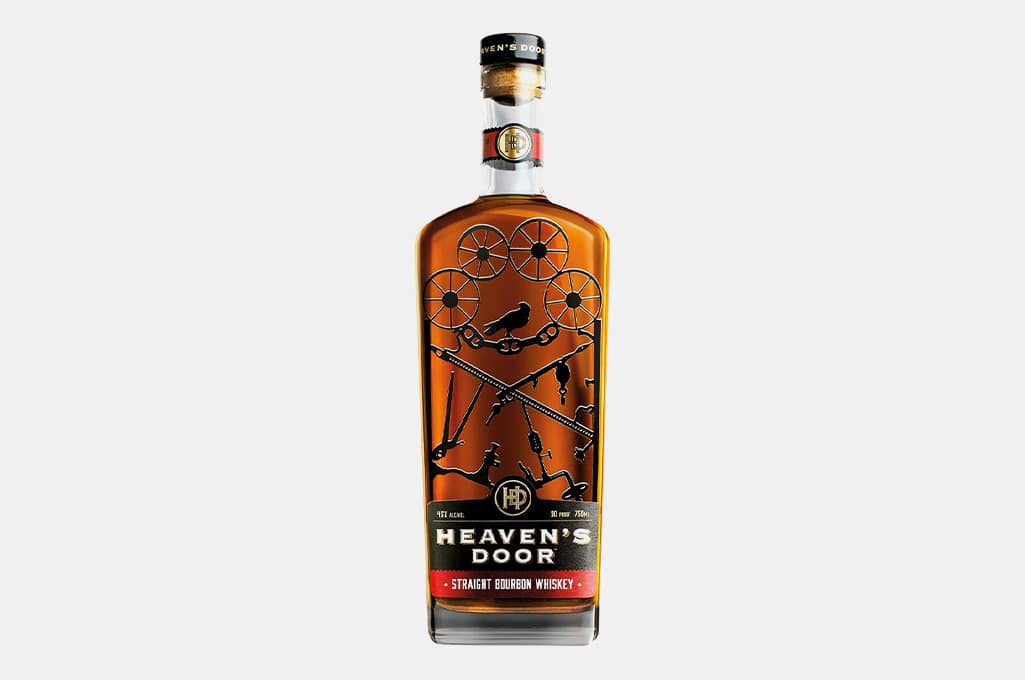 Heaven's Door Straight Bourbon Whiskey
Co-founded by American music icon Bob Dylan, Tennessee's Heaven's Door proves that celebrity brands aren't all bad. In fact, some are really good as is evident with this award-winning whiskey. This non-chill filtered, 92-proof whiskey was distilled and aged in Tennessee. Memorable flavors of charred oak toasted vanilla beans, dried fruits, and Christmas spices highlight a truly unforgettable whiskey. Put Bob Dylan on the record player (or streaming service), crank it up, and sip on this delicious bourbon.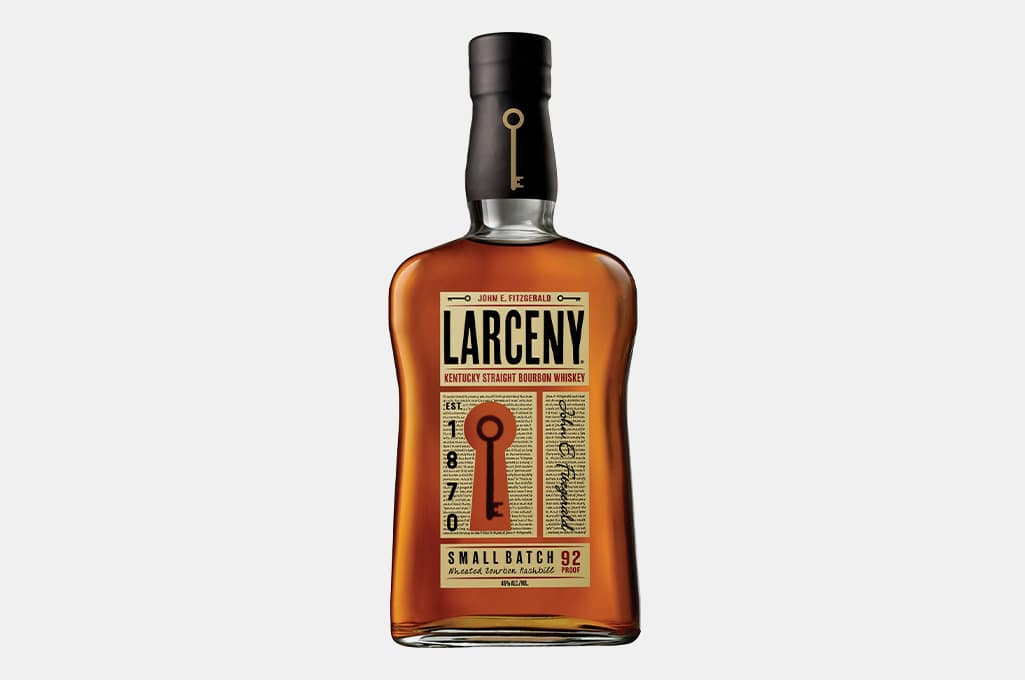 Larceny Small Batch Kentucky Straight Bourbon Whiskey
There's a key reason drinkers love Larceny Small Batch and it's all about the ingredients. Instead of the usual rye, the main secondary grain after corn is wheat. This creates a softer, sweeter, more sippable whiskey. This award-winning, 92-proof bourbon is rich, sweet, mellow, and loaded with flavors like clover honey, raisins, caramel candy, cinnamon, and woody oak. The finish is warm, lingering, and ends with an added kick of sweet butterscotch that leaves you craving more.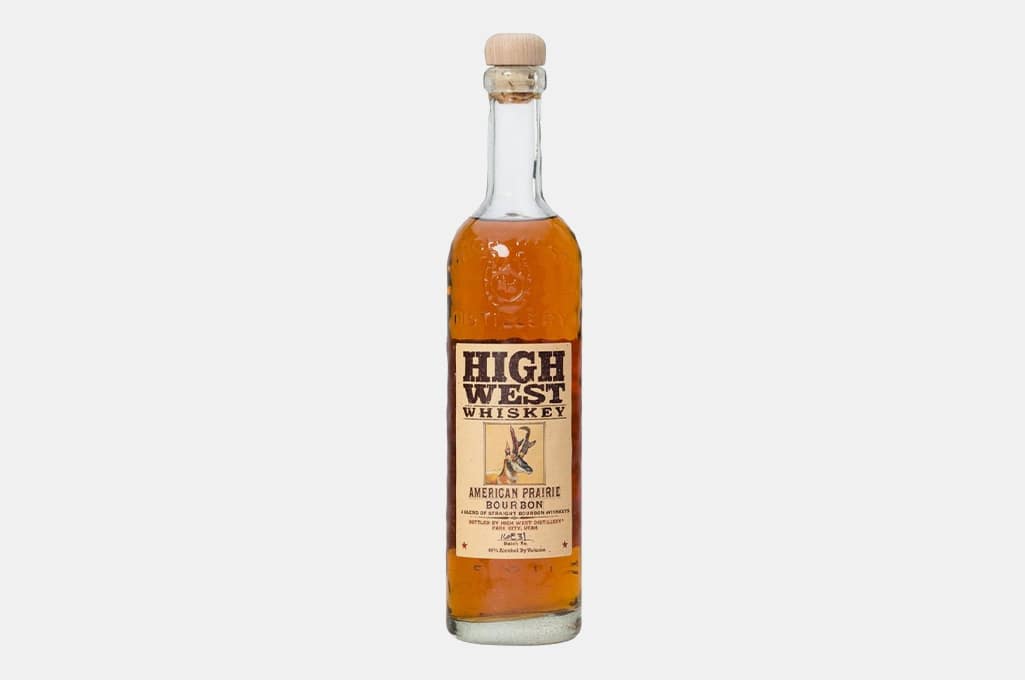 High West American Prairie Bourbon Whiskey
Utah's High West is a big name in the American whiskey world. It's the kind of brand that seems to produce nothing but sought-after bottles. Its American Prairie Bourbon is no different. Crafted in part to raise awareness for the American Prairie Reserve in northeastern Montana, this expression is a blend of straight bourbons that have been aged for a minimum of two years. The result is a flavorful whiskey with hints of caramel corn, buttery toffee, clover honey, vanilla beans, and gentle wintry spices.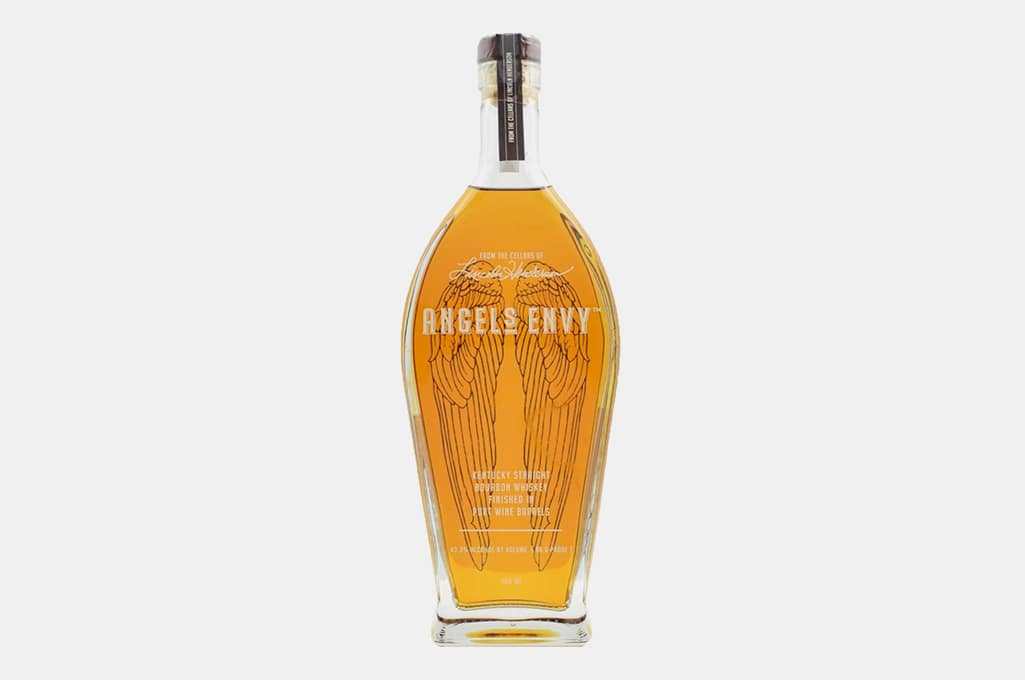 Angel's Envy Kentucky Straight Bourbon Whiskey
Angel's Envy is a truly unique bourbon. It's so unique that some whiskey purists don't even like calling it bourbon. This is because this award-winning, small-batch bourbon is finished in port wine casks. This results in a smooth, sweet, decadent bourbon with hints of dried fruits, sweet cherries, candied orange peels, dark chocolate, and buttery caramel. It all ends in a warming crescendo of fruit sweetness.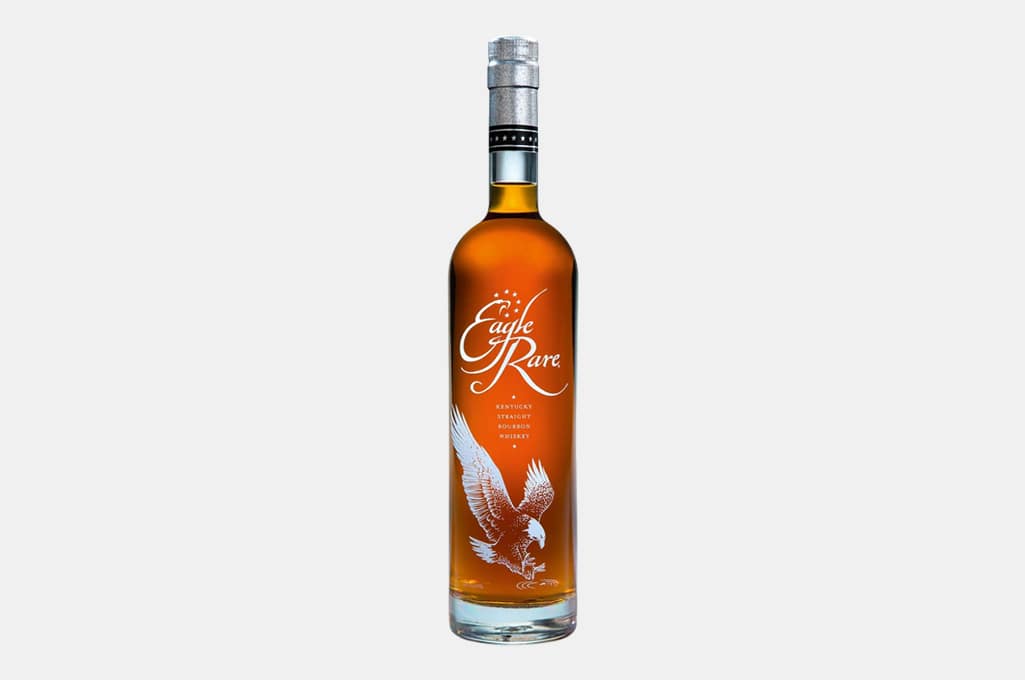 Eagle Rare 10 Year Kentucky Straight Bourbon Whiskey
One of the most beloved bourbons in American, Eagle Rare 10 is (you guessed it) aged for at least ten years in new, charred American oak barrels. It's well known for its complex, well-balanced flavor, and the fact that it's sometimes difficult to find. If you happen upon a bottle, you'll be treated to flavors like dried orange peels, clover honey, butterscotch, fresh leather, candied pecans, and rich, woody oak.
Disclosure: Clicking on these links and making a purchase may earn us a small referral fee, at no extra cost to you. Learn more here.
freestar.config.enabled_slots.push({ placementName: "gearmoose_leaderboard_btf", slotId: "gearmoose_leaderboard_btf" });