The 10 Best Desktop Air Purifiers for Your Home Office
Whether you suffer from allergies or are worried about catching seasonal flu bugs (among other viruses), it's not a bad idea to improve the breathable air in your work-at-home space, especially if you've suddenly started using your home office a lot more. According to the EPA, indoor air can be significantly more polluted than the air outdoors!
It's hard to believe that the air in your home could be worse than the pollution in Times Square or downtown Los Angeles, but studies have shown it to be true. Considering that the average person spends about 90% of their time indoors, it's probably not a bad idea to think about improving your indoor air quality.
The good news is that you don't necessarily have to start scrubbing your home like a maniac. If you're spending a lot more time in your home office, you can simply install an air purifier to trap allergens, pollutants, and toxins that are floating around. Here are the top 10 best air purifiers for your home office that can get the job done without stealing too much of your work space.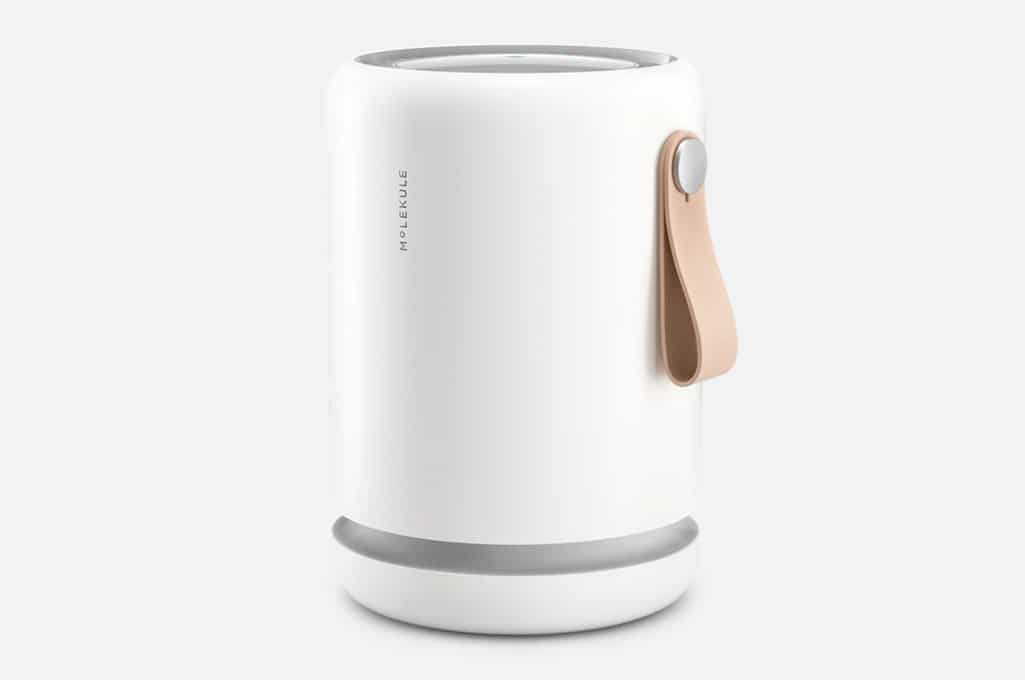 Molekule Air Mini Purifier
Some people find the drone of electrical noises soothing, while others get irritated with a constant low-level noise. If you need peace and quiet to work, Molekule's "whisper soft" air purifier may be just what you're looking for. You'll also enjoy 360-degree air intake, ozone-free emissions, and air purification tech that fights COVID and H1N1 strains. It works through a smartphone app, rating air particle levels from "good" to "very bad" so that you can set your fan speed or simply choose to "auto protect."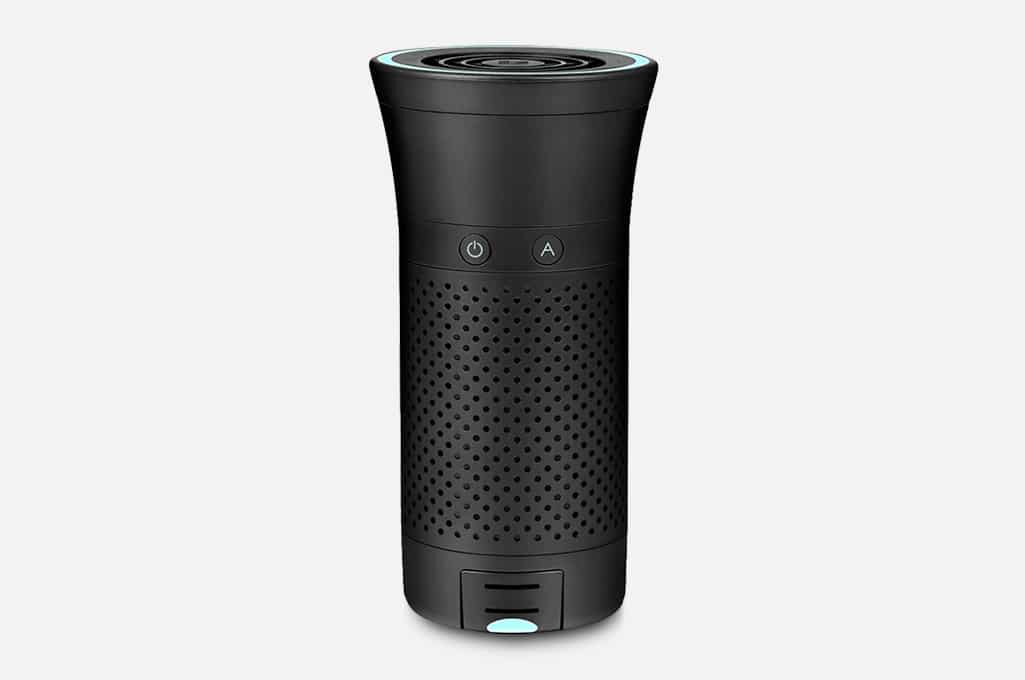 Wynd Plus Smart Air Purifier
This tiny air purifier has two great selling points. First, it's about the size of your 20-ounce travel coffee mug, so it fits on even on the most cluttered desks. Secondly, it's directional – just point it toward your face to create a positive pressure bubble that ensures you're breathing in clean air. Using anti-microbial silver, the Wynd purifier removes over 99.99% of particles that are 0.3 microns or above, including bacteria and respiratory droplets, dust, dander, smog, pollen, and other common pollutants.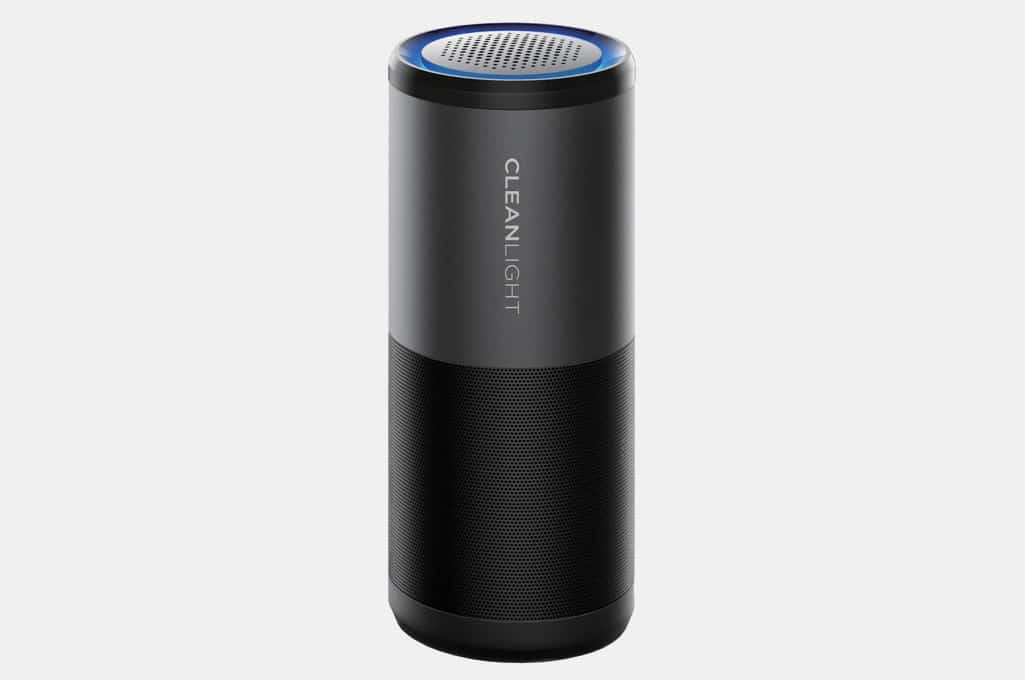 KeySmart CleanLight Air Portable Air Purifier
KeySmart's portable air purifier is small enough to fit in your car's cup holder, but it still purports to remove 99% of harmful allergens and pollutants from your air, while also killing 99.9% of germs and bacteria. This is accomplished through a 360-degree HEPA filter and UVC LED light. Billed as "the world's most portable air cleaner," this device offers USB charging and purifies spaces up to 161 square feet in size. It also has an aromatherapy sponge if you want to spice up your air with essential oils.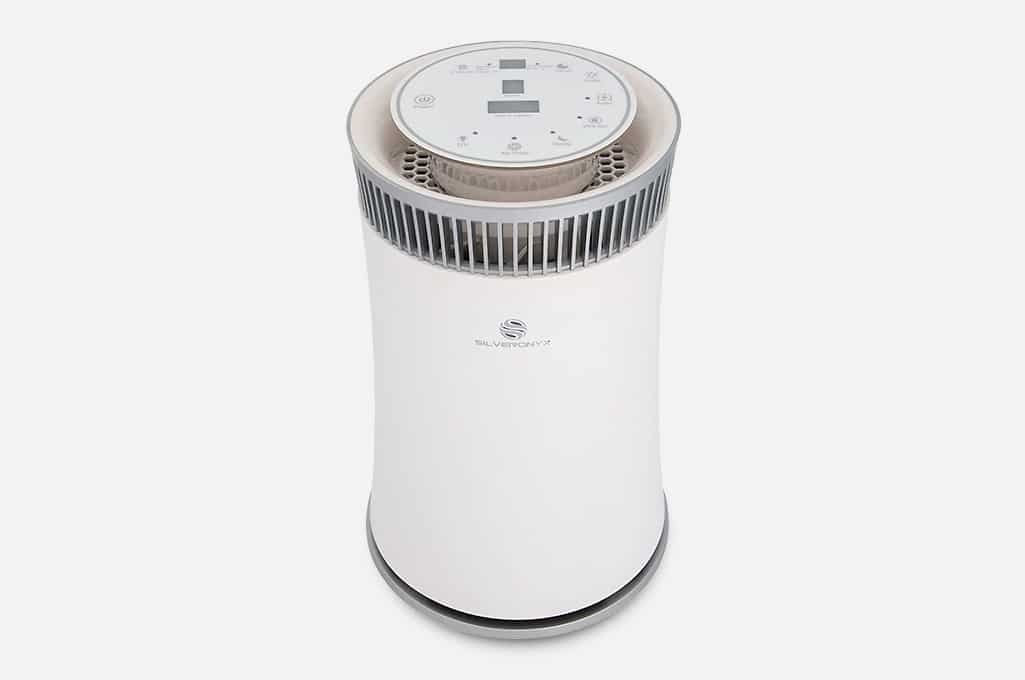 SilverOnyx Air Purifier
It may not be the smallest or the cheapest model, but the SilverOnyx air purifier is great for pet owners dealing with lots of dust and dander. If cleaning isn't enough, this powerful product offers true HEPA H13 charcoal filters that capture 99.97% of dust and allergens that are sized 0.3 microns or larger. It offers five levels of filtration and includes a mesh filter, UV LED, and ion generator to deliver superior air sanitization. This model is suitable for spaces up to 500 square feet, which is great if your open-concept kitchen and living room also happens to house your home office.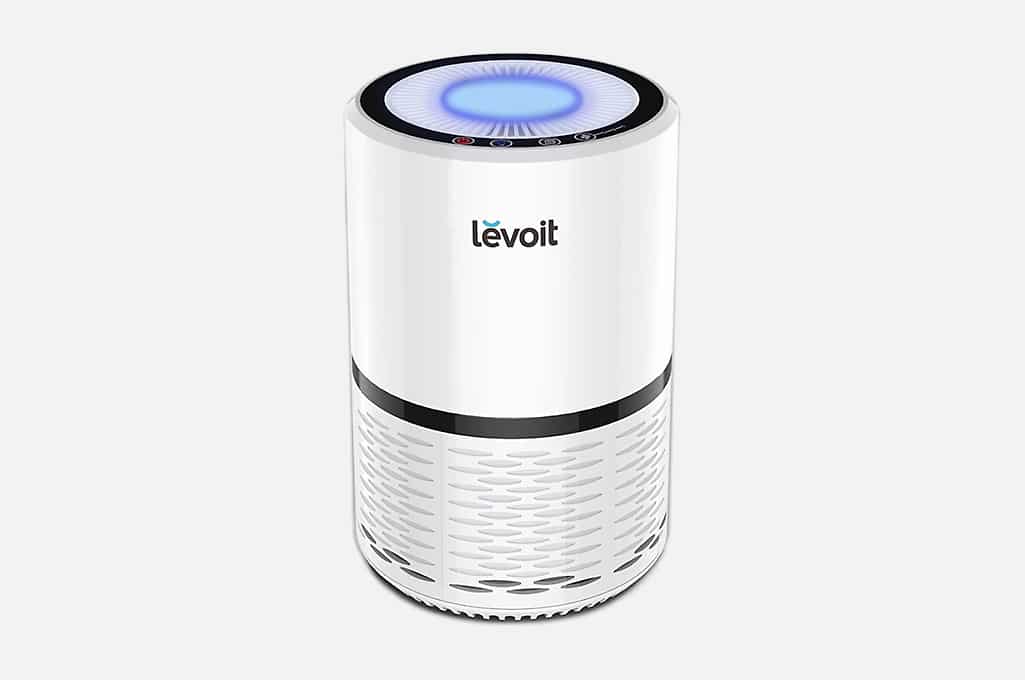 Levoit LV-H132 Compact HEPA Air Purifier
Easy, intuitive button controls on the top of this model make it simple to use. Features include a nightlight, a filter reset option, and a fan speed button with three speed settings (low, medium, and high). Quiet operation means you can move it from your office to your bedroom at night without disrupting your slumber. Levoit's purifier is also guaranteed to be 100% ozone-free.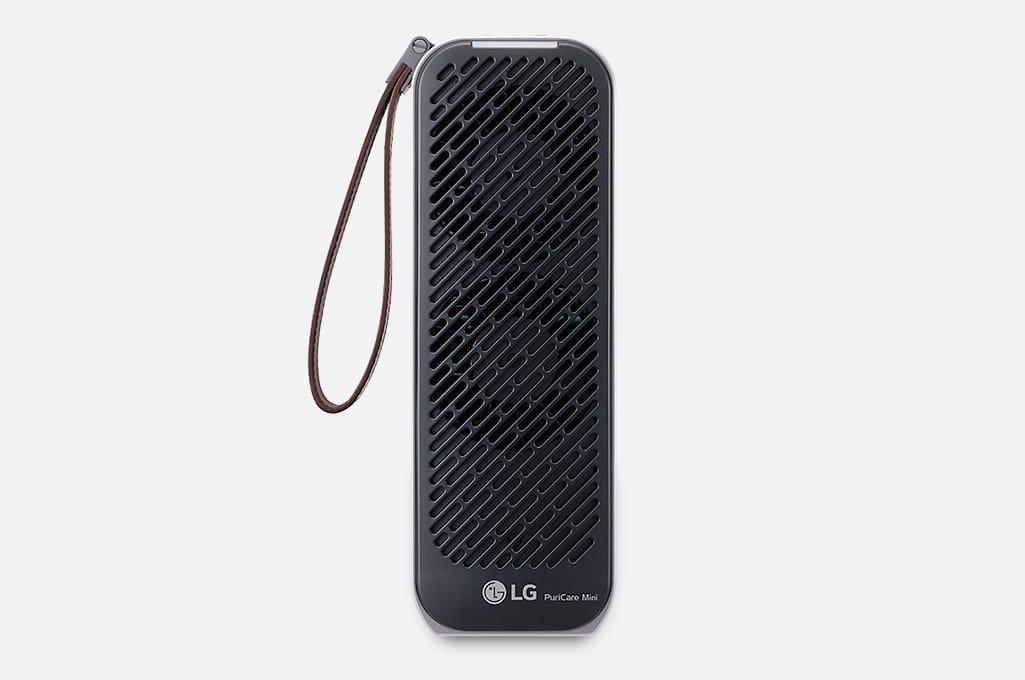 LG PuriCare Mini Air Purifier
With LG, life is good, and it's going to get better when you sanitize your breathable air with this tiny Bluetooth marvel. With a dual inverter motor and twin tornado fans, this petite product delivers surprisingly powerful airflow to sanitize faster and farther than many of the larger models on the market. You can monitor air quality and adjust settings through convenient smart controls on your phone's app, and the 30dB noise level won't bother you while you work.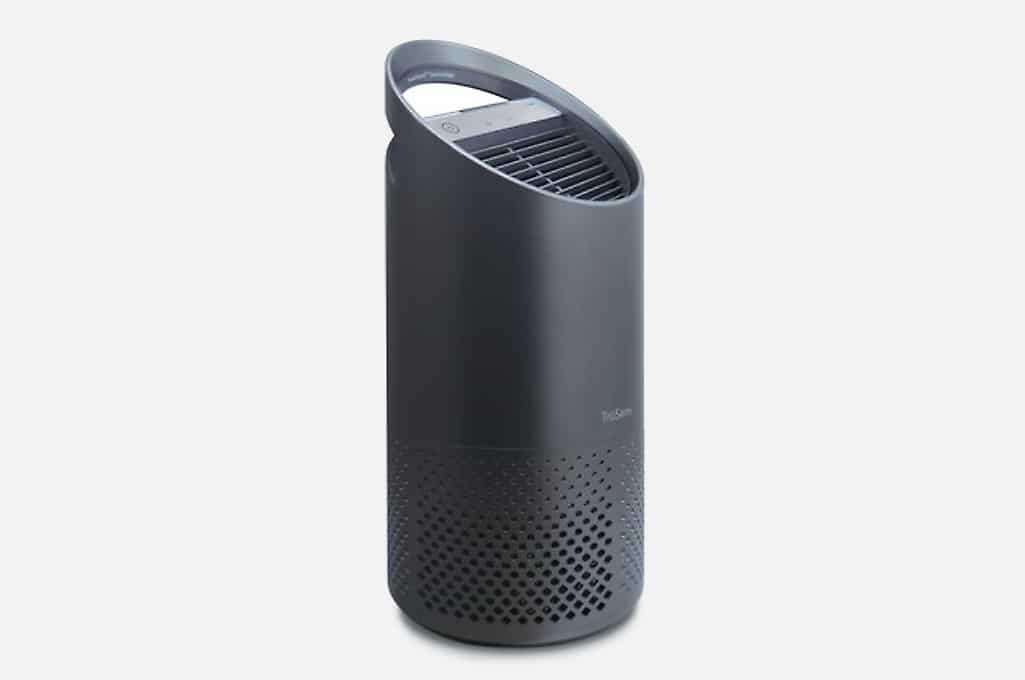 TruSens Air Purifier
While several air purifiers tout 360-degree air intake, this one from TruSens also offers bi-directional output, delivering sanitized air more effectively throughout your space with two airflow streams (offering 24% more efficiency than vertical airflow alone). With HEPA filtration and UVC light, it will also trap a wide range of allergens and pollutants, as well as killing germs and bacteria as it operates. Simple push button controls make for intuitive use, and the sleek casing is easy to clean.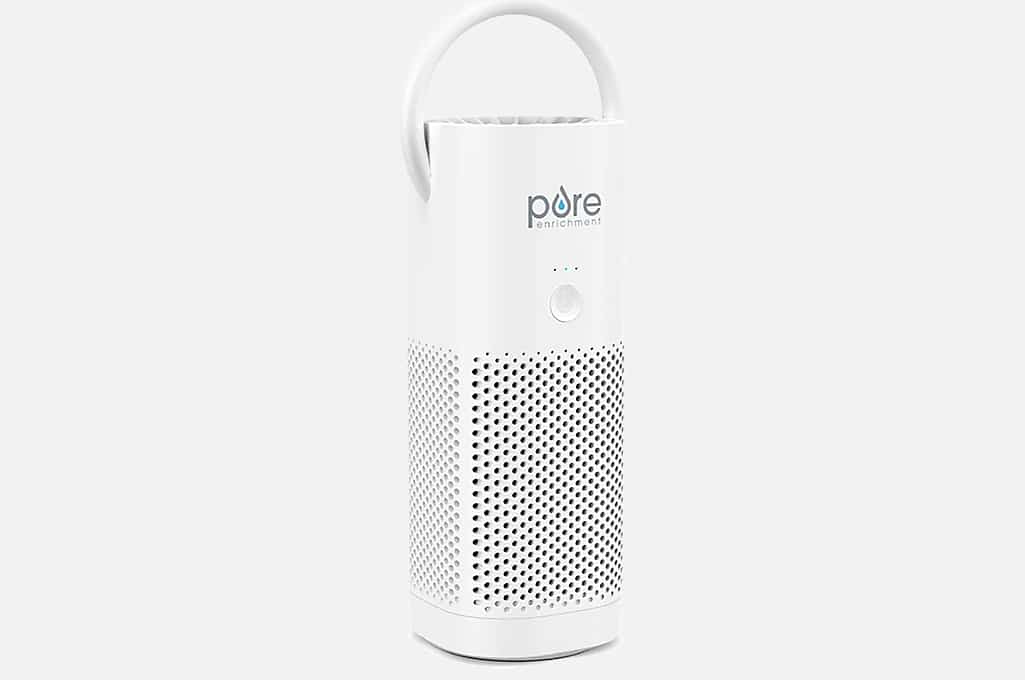 Pure Enrichment PureZone Mini Air Purifier
You might be wary of purchasing an air purifier for less than $50, but considering the industry-leading 5-year warranty you'll get with this model, your satisfaction is pretty much guaranteed at this attractive price point. This portable model fits in a cup holder and offers two-in-one filtration with a carbon-activated pre-filter paired with a true HEPA filter, eliminating 99.97% of particles that are sized 0.3 microns or larger. Versatile upright or horizontal functions mean that you can place it wherever you have space.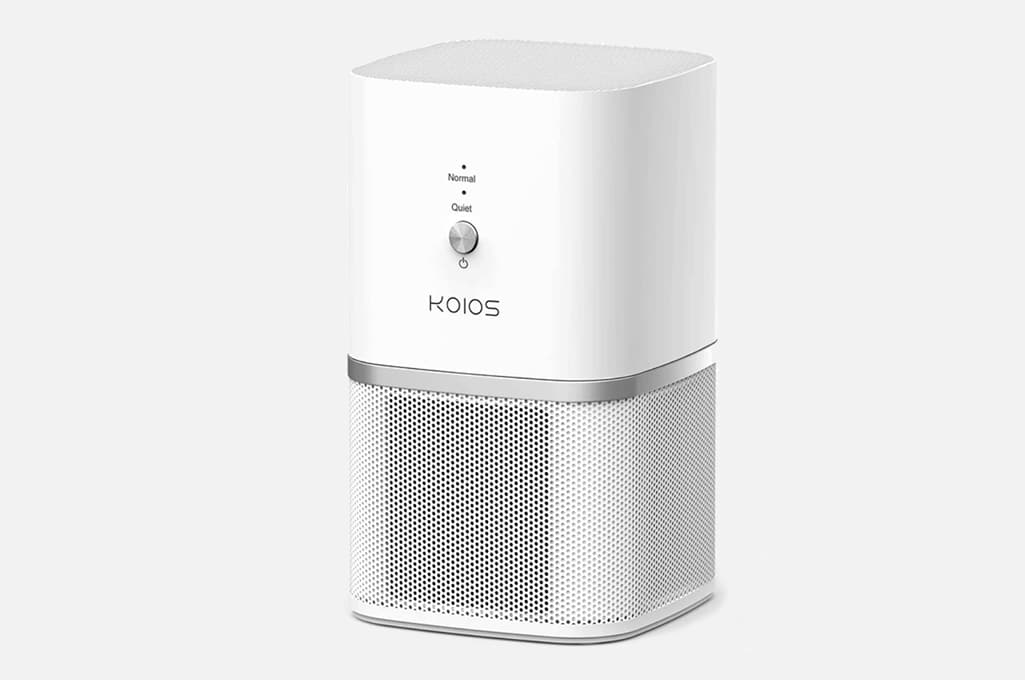 KOIOS PM1220 True HEPA Filter Air Purifier
A preliminary filter traps dust and dander, a HEPA filter traps allergens and particles sized 0.3 microns or larger, and an activated carbon filter reduces odors and smoke in this potent air purifier. It's roughly the size of a small speaker and creates no ozone, making it safe for your home. Low noise and low power consumption are additional attractive features. It also has two speed settings to adjust to your environment as you see fit.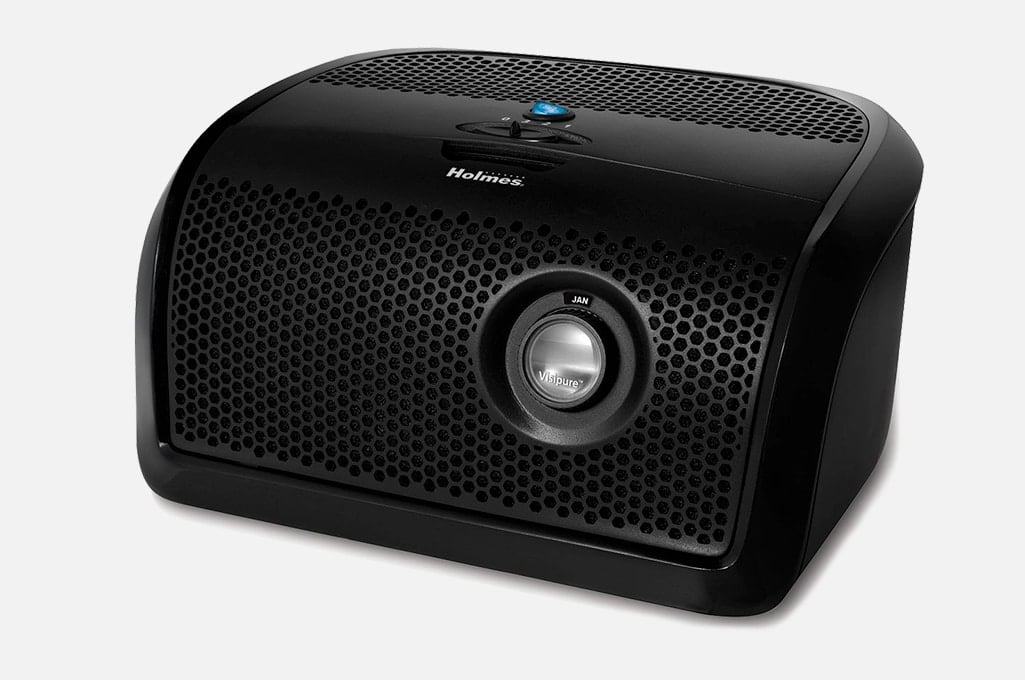 Holmes Desktop Air Purifier
With a price tag under $30, this air purifier is eminently affordable, but can it compete with more expensive models? Considering the true HEPA filtration traps 99.97% of allergens and all particles 0.3 microns or larger, you'll certainly get what you pay for and then some. The optional ionizer helps to capture airborne particles more efficiently than many other products. With three speed settings to adjust your usage and a 3-year limited warranty, you may get more from this product than you would with some pricier models. This specific purifier is suitable for spaces up to 132 square feet in size.
Disclosure: Clicking on these links and making a purchase may earn us a small referral fee, at no extra cost to you. Learn more here.
freestar.config.enabled_slots.push({ placementName: "gearmoose_leaderboard_btf", slotId: "gearmoose_leaderboard_btf" });