12 Home Office Upgrades For Improved Productivity
A year on from so many people's transition to working from home, it's looking like the home office is here to stay. In our opinion, whether you're choosing to work remotely for health and safety reasons or matters of personal satisfaction and flexible scheduling, you should take extra steps to treat yourself well — like investing in a handful of home office upgrades for improved productivity.
If you're working from home full time now, you may have noticed that it's significantly more challenging to get into a good groove for completing your best work. Without the support of an external office environment, the importance of creating your own oasis of productivity becomes even more important.
With that in mind, we've put a special effort into selecting a wide range of products to feature in this guide, with surprising and useful options for the work from home veterans and first timers alike. It's our sincere hope that you'll find something that makes your work day smoother, easier, and more productive.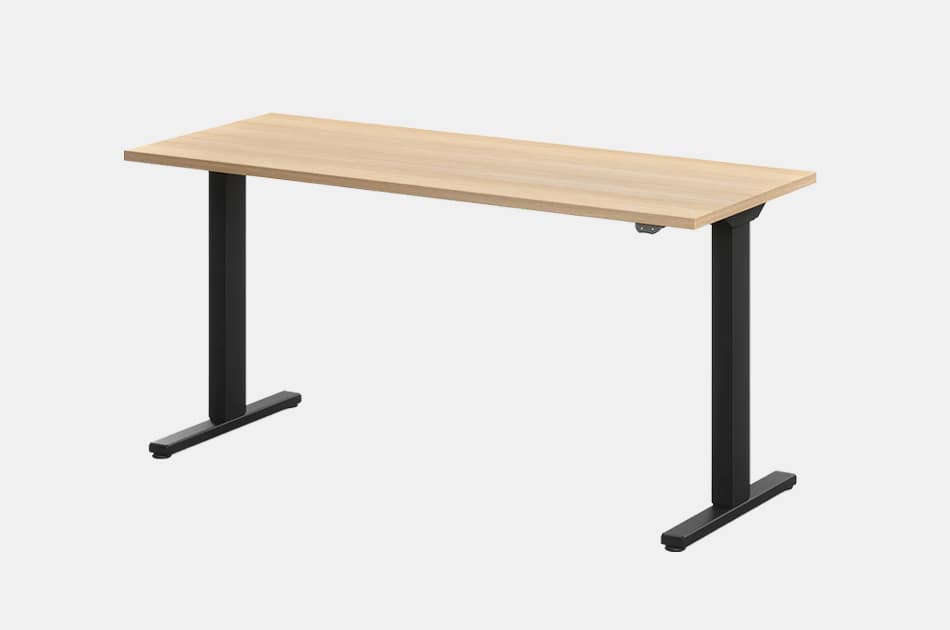 PROPR Office Prch Adjustable Height Desk
A solid, functional desk is the cornerstone of any home office setup — choose the right one, and you're well on your way to efficiency and productivity before you've even turned on your computer. The PROPR Office Prch is a beautifully minimal adjustable deck, offering you the ability to work from a seated or standing position. Simply push a button, and the nearly-silent electric lifters will adjust the Prch's platform height to accommodate people up to 6'7" tall.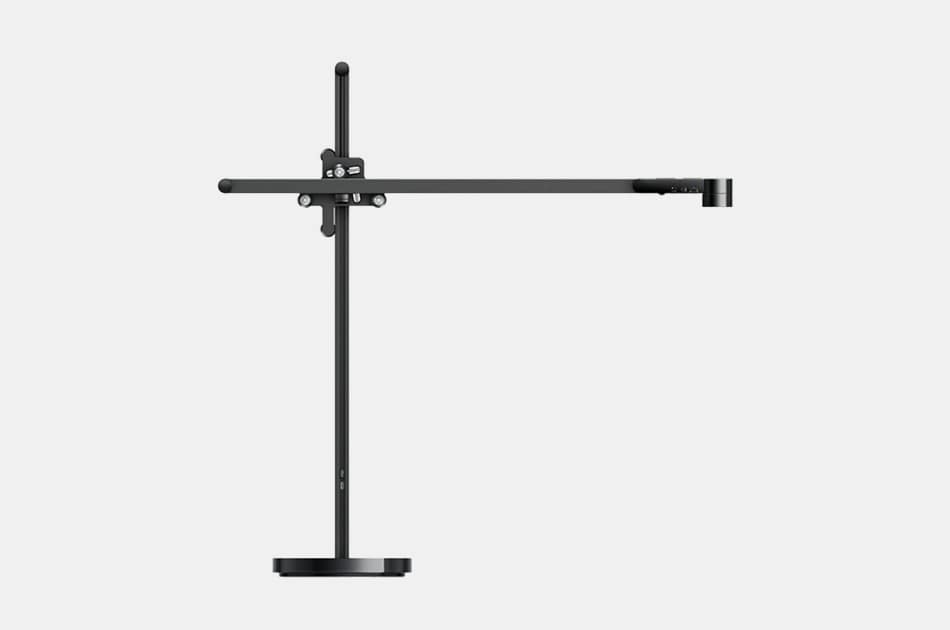 Dyson Lightcycle Desk Task Light
Have your sleep patterns been upset by your recent surplus of screen time at home? Ours too. The Dyson Lightcycle desk light seeks to fix that by adapting to the time of day, ambient light sources, and your designated work task, intelligently adjusting to provide you with the right light quality at the right time. It's an incredibly well-designed desk lamp that might be the last one you ever buy, thanks to an LED light design made to provide illumination for up to 60 years.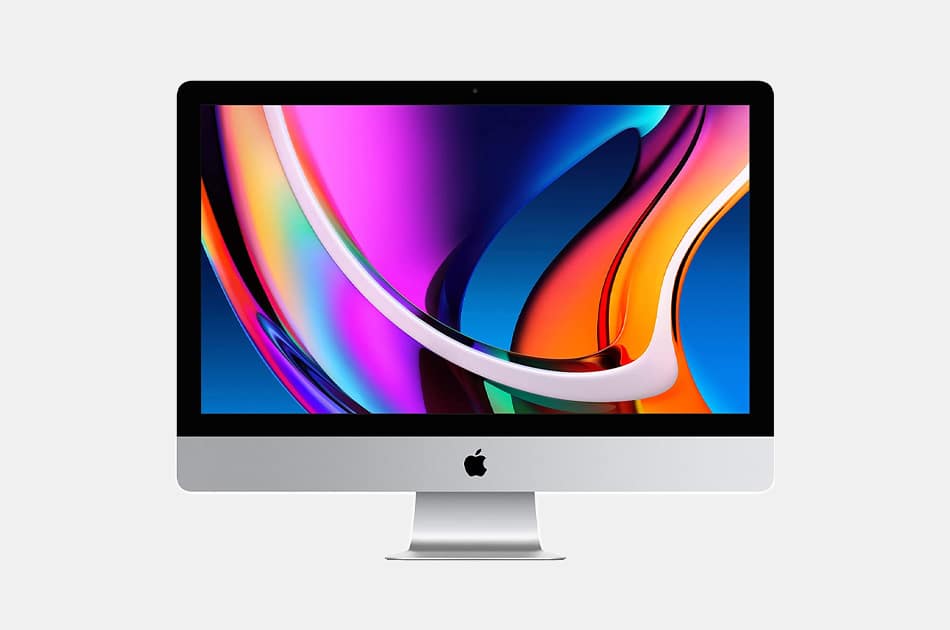 Apple 27-Inch iMac
The latest rendition of Apple's perennial favorite desktop, the 27-inch iMac is a marvel of computing power, versatility, and speed. The incredibly sharp Retina 5K display will blow you away with the quality of its graphics, all the while simultaneously reducing eye strain. If your at-home work is graphics- or computing-heavy, the latest generation iMac will be a real game changer for your productivity.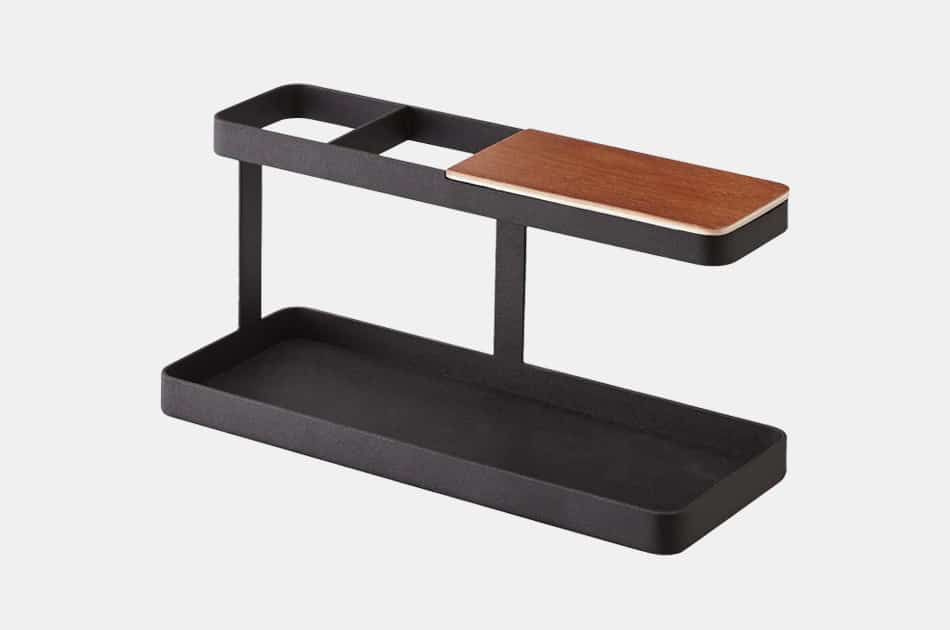 Yamazaki Tower Deskbar
Vertical organizers, rejoice — the Yamazaki Tower Deskbar is the desktop storage solution you've been looking for. It's built from hardwood and stainless steel with a fine Japanese design aesthetic that blends form and function, effectively upgrading a valet tray to an all-in-one small item storage solution. The lower bin is great for your wallet, keys, and change, while the upper holsters and elevated wooden platform will keep your phone and other electronics safe and sound.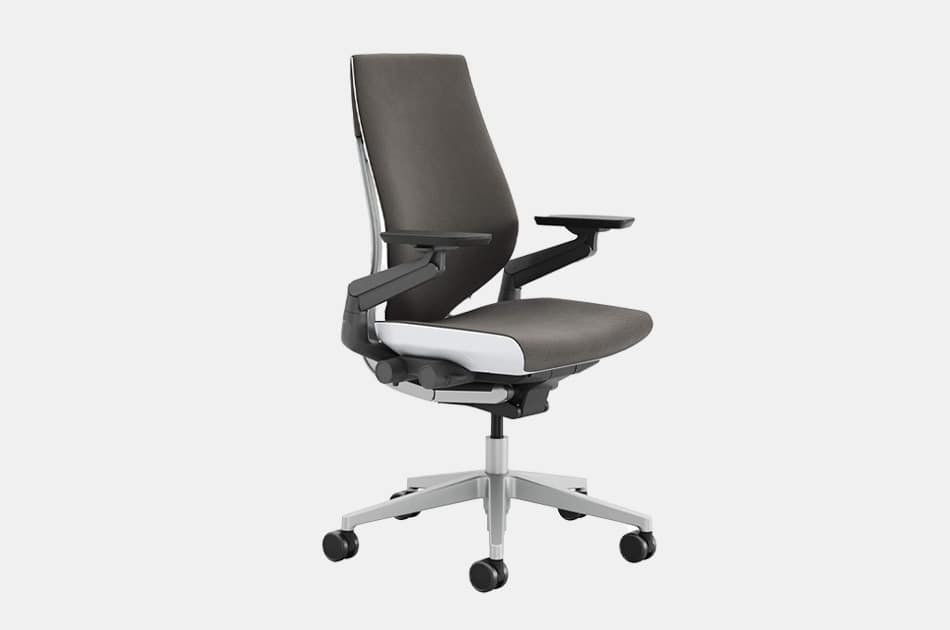 Steelcase Gesture Chair
After your choice of desk, your office chair will be the next biggest determinant of productivity in your home office. Steelcase's Gesture Chair is truly the best of the best for today's technology-centric workplace, with an automatically adjusting back, seat, and arms that support every posture used for interacting with computers, smartphones, and tablets. No wonder it's won a half dozen design awards in North America alone.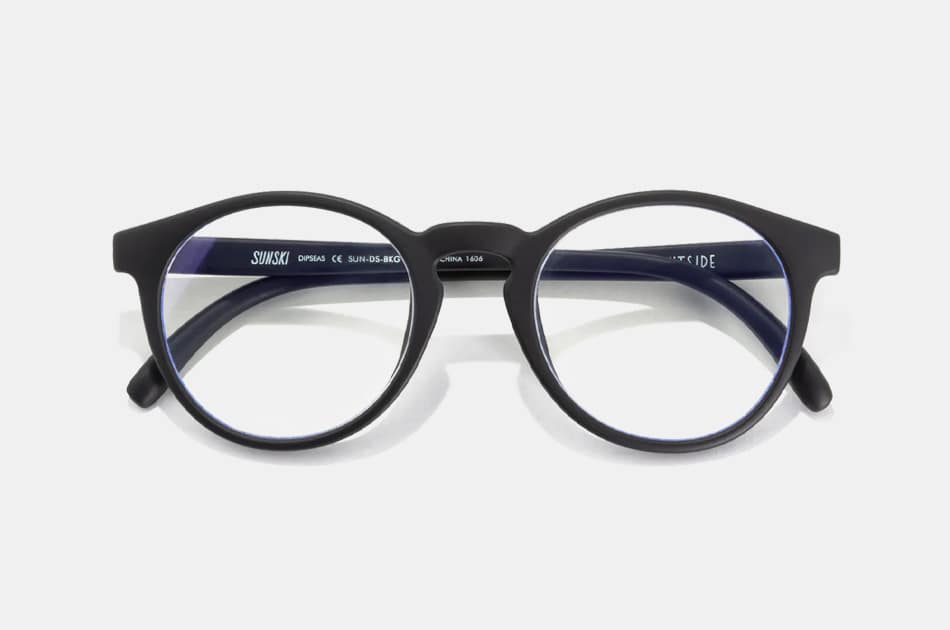 Sunski Dipseas Blue Light Glasses
If your eyes get tired during your workday and your sleep cycles are out of whack, you might want to try some blue light blocking glasses. Sunski's Dipseas glasses are a casual, affordable, and attractive option for blocking the blue light that comes from constant computer, smartphone, and television exposure. They're covered by a lifetime warranty, making them a safe investment for home office productivity.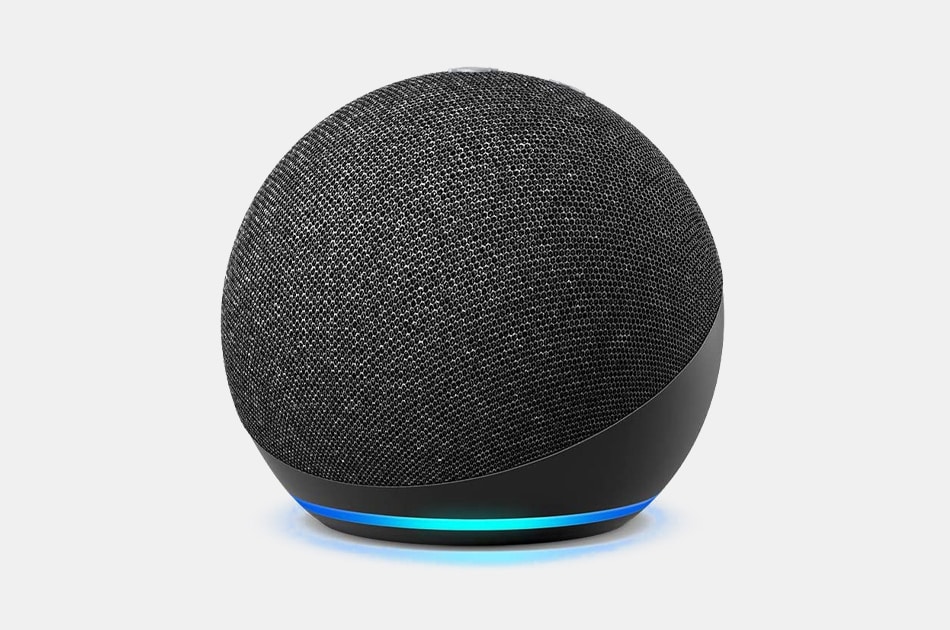 Amazon Echo
Amazon's contribution to the smart home hub category boasts surprisingly deep and true audio with easy connectivity across your entire range of devices. It's voice-activated with Alexa, giving you an easy way to change the music, make a call, or pull up contact details without having to interrupt your main work task.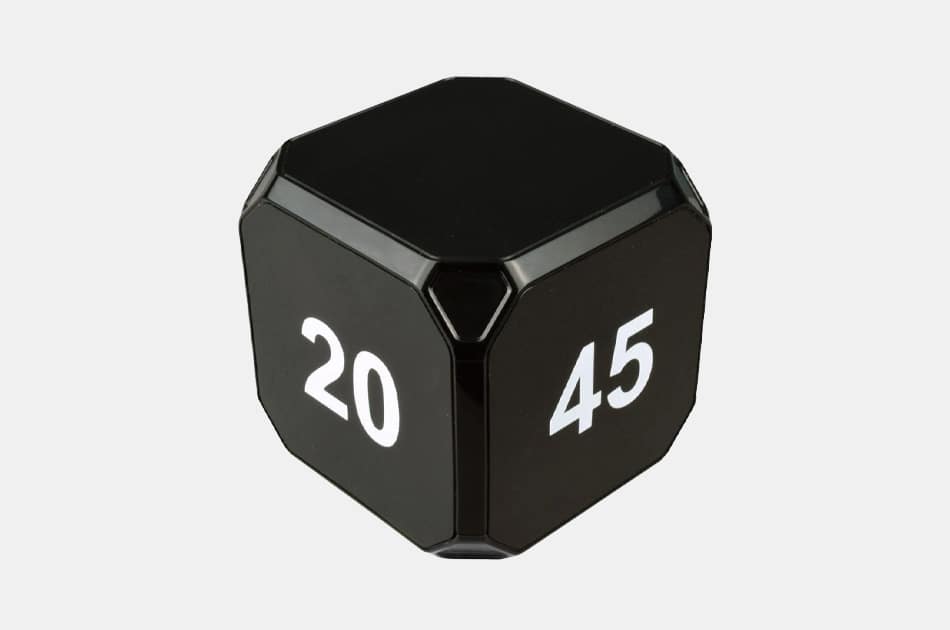 Datexx TimeCube
Become a time management ninja with the Datexx TimeCube, cleverly designed to keep you away from constant button-pushing and app-checking. When you're ready to start another timed block of work, simply turn the cube to the time you're looking for and it'll start counting — an adjustable alarm tone will notify you when it's time to take a break or get started working again.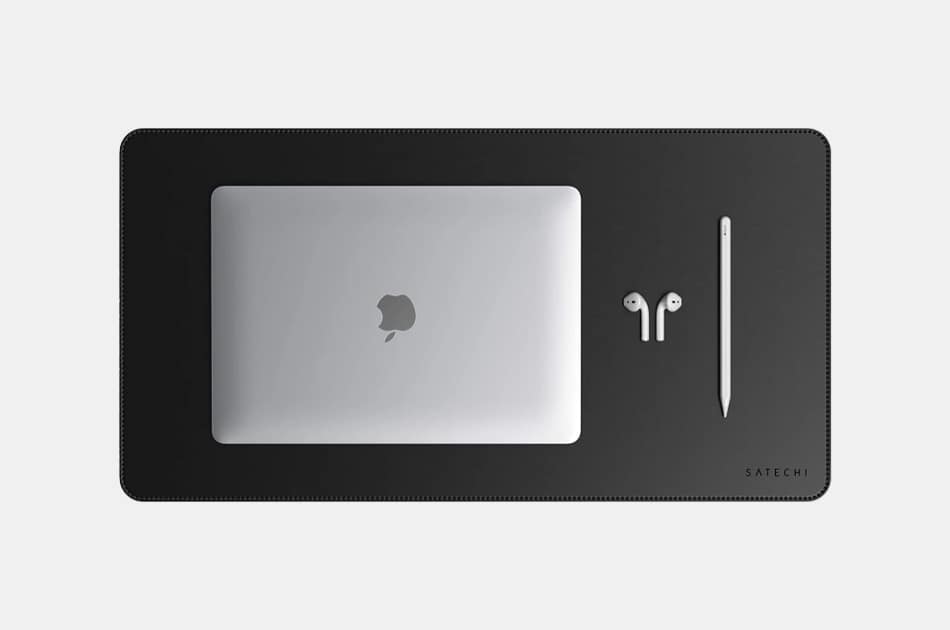 Satechi Eco-Leather Deskmate
A fantastic mouse pad, writing surface, or mat for holding drinks and snacks, the Satechi Deskmate is a durable and multi-functional addition to your desk setup. It's made from an animal-friendly polyurethane leather, and looks slick enough to include in any modern office setup.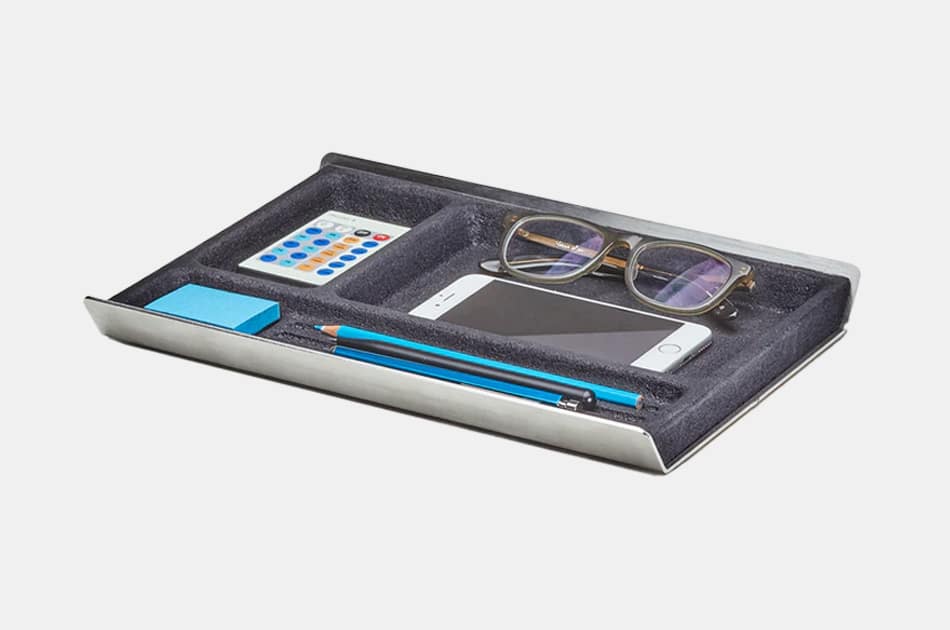 Grovemade Desk Tray
Staying organized while you work is half the battle of achieving greater productivity. Get used to putting everything back in its designated space, and you'll be able to achieve a zen-like flow throughout your work day. Grovemade's Desk Tray can help you get there, offering a simple and effective solution to storing your phone, glasses, writing implements, and more.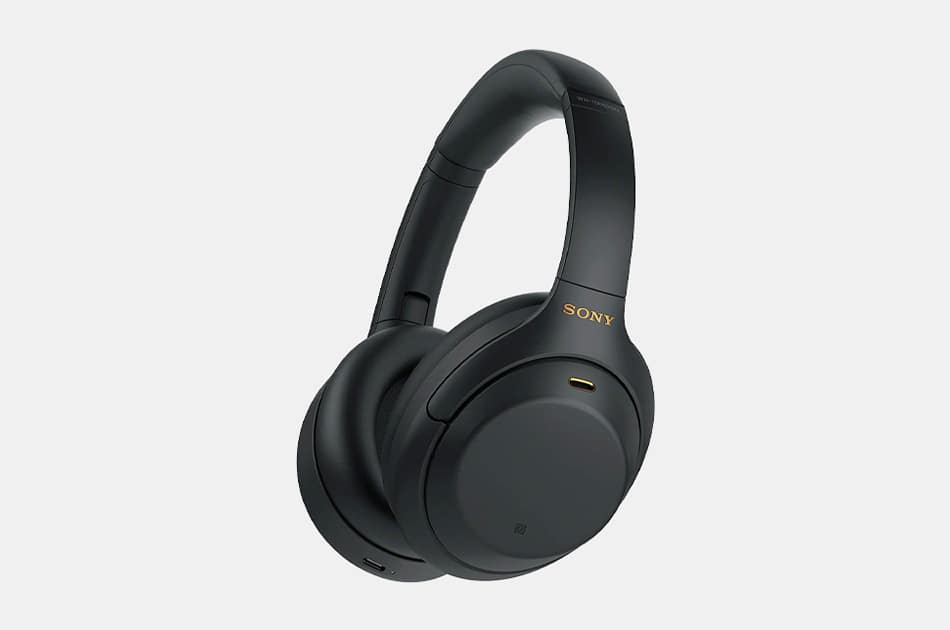 Sony WH-1000XM4 Wireless Noise Cancelling Headphones
Block out the rest of the world and sink into a rich audio world, and you'll find it easier to get into a productive headspace at any time during your workday. Sony's WH-1000XM4 noise cancelling headphones are a leader in the wireless headphone industry, offering a huge 30 hour battery life paired with amazing sound clarity and crystal clear speak to chat technology for taking phone calls during your workday.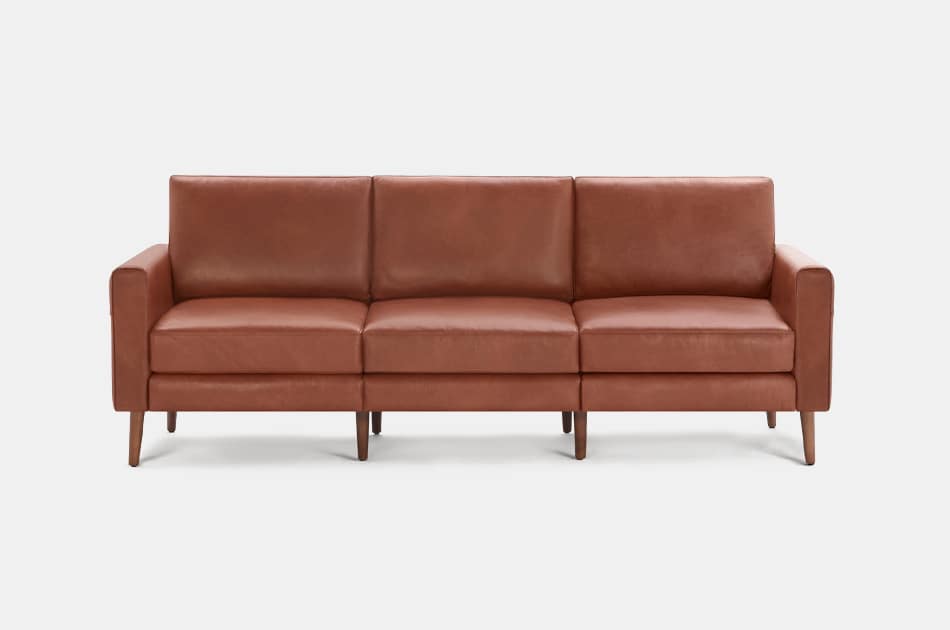 Burrow Block Nomad Leather Sofa
When you need to take a break from work in your home office, where do you go? If you have one of Burrow's Block Nomad leather sofas, you'll always have a stylish and comfortable place to crash in between work sessions. It's made from velvety soft top-grain Italian leather — and even has a built-in USB charger so your devices can recharge at the same time you do.
Disclosure: Clicking on these links and making a purchase may earn us a small referral fee, at no extra cost to you. Learn more here.
freestar.config.enabled_slots.push({ placementName: "gearmoose_leaderboard_btf", slotId: "gearmoose_leaderboard_btf" });