10 Best Keychain Flashlights
Your ability to get things done, as well as your safety, all depend on your ability to see what's in front of you. Typically, we've got the convenience of lights and power to keep our lives illuminated, however, sometimes we find ourselves in a spot where we need something more on the spot. If we're on the go, it can be a bit of a challenge to try and find our full-sized flashlight that may be buried in our closet or car somewhere.
Thankfully, technology now allows us to have the power of light right on our key chains. Keychain flashlights are the best way to integrate pure, functional candle power right into your everyday carry. These flashlights are not only keychain-friendly, but they can also be carried inside your pockets for those who prefer a slimmed-down key ring. For those looking to brighten up their everyday carry, here is our list of the best keychain flashlights on the market.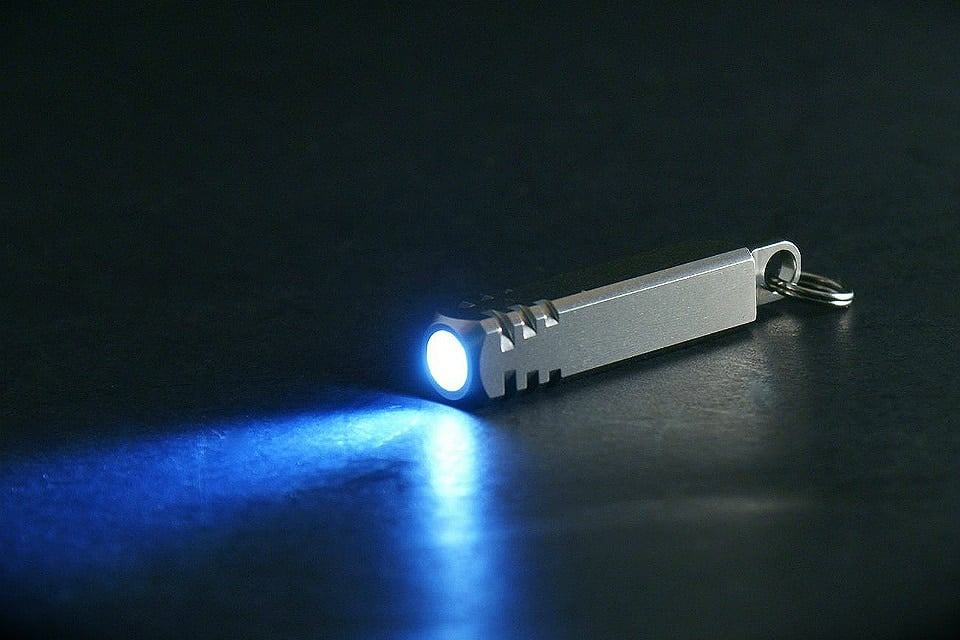 Pixel Keychain Flashlight
Crafted from durable stainless steel with a roll-proof square design, the Pixel Keychain Flashlight from TEC Accessories is the perfect LED flashlight for everyday carry. With several different light color options including cool white, warm white, and red (great for astronomy and tactical applications), this keychain flashlight is perfect for whatever task you need it for. Easy twist on/off operation makes for a highly functional and user-friendly experience. Besides the expert craftsmanship and creative design, the Pixel Keychain Flashlight is small and sleekly designed for the style conscious user. – Buy It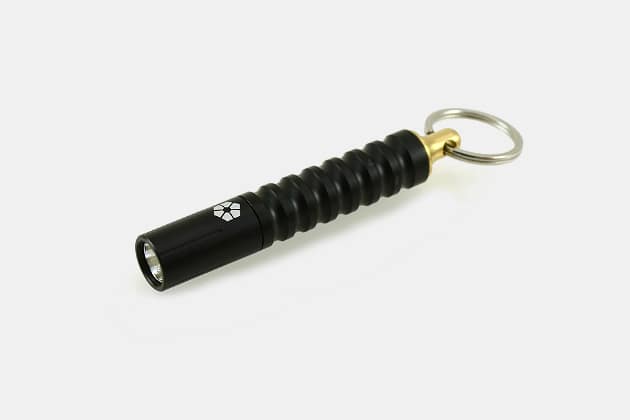 Beta-QRv2 Quick-Release Keychain Flashlight
One of the most stylish mini flashlights on our list, the Beta-QRv2 delivers high performance and impeccable quality all wrapped up in a small and easy to carry package. Equipped with a quick release function, the flashlight goes mobile from your keychain for optimal convenience in a matter of one click. The Nichia 219 LED light boasts the highest output and best color rendering in the industry. The Beta-QRv2 also has a high and low mode expertly controlled by an internal microprocessor. Easily one of our favorites. – Buy It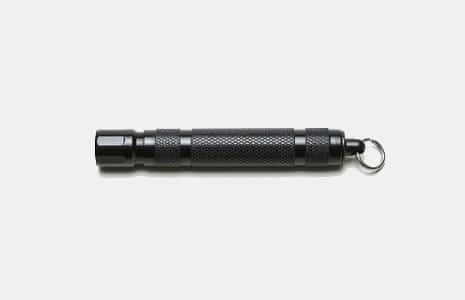 Peak LED Flashlight
Built in the US by a small family-run operation, the Peak LED Flashlight is ideal for everyday carry in even the harshest of conditions. Slightly larger than some of the other options on the list, the Peak delivers an impressive 235 lumens of light with fully adjustable intensity through the twisting on/off mechanism. The Peak is built with a hard anodized aluminum exterior, O-ring sealed openings for water resistance, and a clear front designed to be scratch-resistant and unbreakable. This trusty tool is the perfect size for durability and everyday carry. – Buy It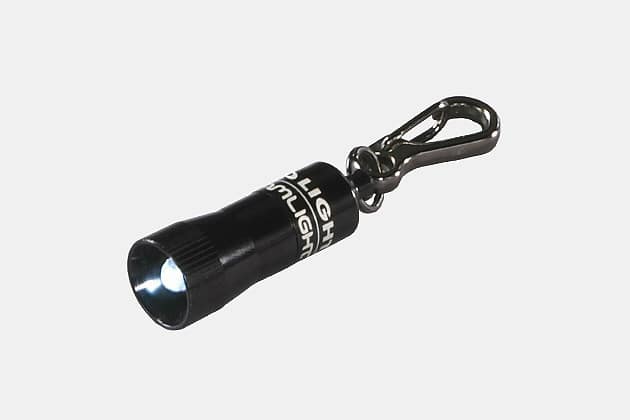 Streamlight Nano Light
Whether you're an outdoor enthusiast, military, law enforcement, first responder, or just a hard worker in a demanding hands-on industry, the Nanolight from Streamlight was built with you in mind. An impressive 8 hour run time and quick detaching pocket clip make this piece of equipment reliable and convenient no matter where you are using it. Made from machine aircraft-grade aluminum with an anodized finish, the Nano Light is sturdily constructed to withstand the punishment of consistent use. – Buy It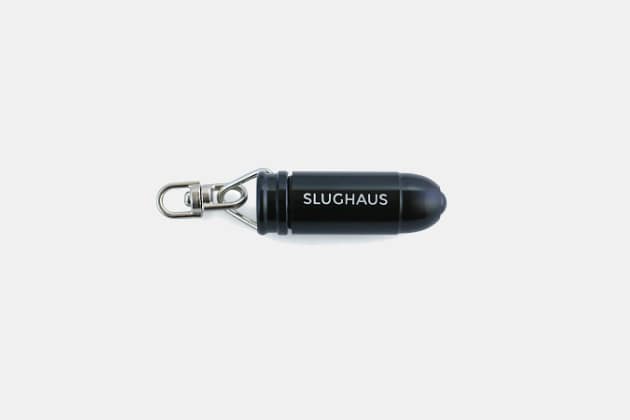 Slughaus Bullet LED Flashlight
Drawing its name from its compact shape and design, the Bullet LED Flashlight from Slughaus boasts itself as the world's smallest flashlight. An attractive price and a more attractive size allow you to be always equipped without having to lug around a full-size flashlight. Available in three colors including black, gunmetal and blue, the Bullet LED Flashlight is stylish and effective at providing you the light you need. The on/off twist setting and mini keyring attachment make this keychain lighting option the winner when it comes to convenience and compactness. – Buy It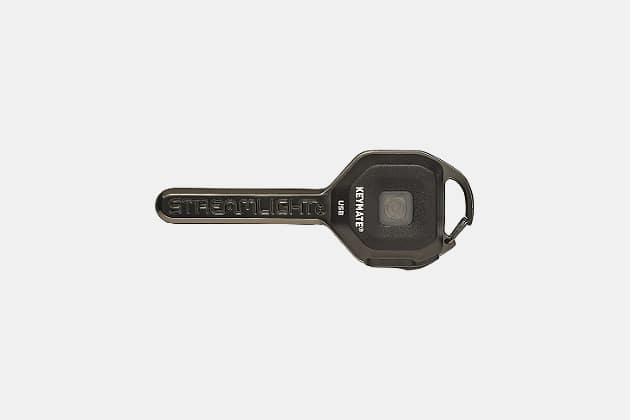 Streamlight KeyMate USB Flashlight
What better way to disguise a tool on your keychain than to design it to look like a key. Unlike the directional flashlights on this list, the KeyMate USB from Streamlight is a hands-free area light sure to brighten up any room or area you need it to without having to worry about readjusting the light to point at the action. Three lighting modes (low, high, and emergency flash) produce between 16 and 35 lumens which is plenty for most uses. – Buy It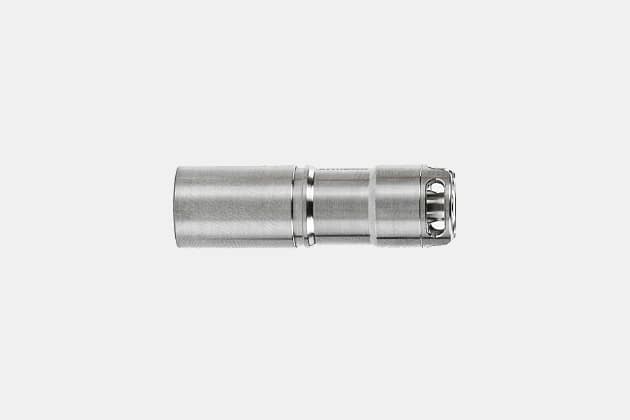 MecArmy EDC Flashlight
Available in sturdy silver colored titanium or gold-colored brass, the EDC Flashlight from MecArmy is a high-quality and reliable bright utility light that conveniently fits in your pocket or carry bag. Designed with everyday carry in mind, the light has a 6-hour battery life with a 1-hour quick charge, all powered by a rechargeable micro USB lithium ion battery. The 130-lumen max output and 59 m max beam distance are perfect for even the most demanding of dimly lit tasks. – Buy It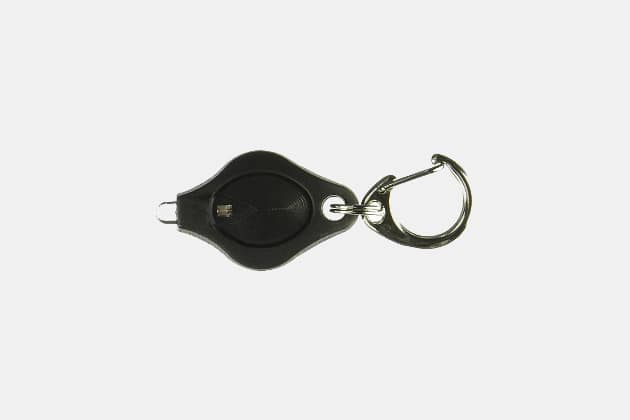 Photon Micro-Light II
The features list of the Photon Micro-Light II only begins with its use of the brightest LEDs available, fully waterproof design, quick release ring, and ultra-tough polyurethane construction. The light boasts an almost unheard of 18+ hours of run time and a Photon Lifetime Guarantee. Made in the USA, the Photon Micro-Light II is a simple solution to your on the go lighting needs. This tool is also available in a covert version which features an extended housing around the light to eliminate glare for discreet use. – Buy It
Olight I3S EOS
Packing an 80-lumen max punch, the Olight I3S EOS from Olight is a perfect addition to your everyday carry tool array. Built from the aircraft-grade aluminum body with a reversible stainless steel pocket clip, this light is sturdy and reliable enough for simple or serious needs. Available in five vibrant colors including red, blue, purple, gold and black, the Olight I3S EOS also comes packaged in a hard shell gift case that also conveniently doubles as a sturdy storage case for your light. – Buy It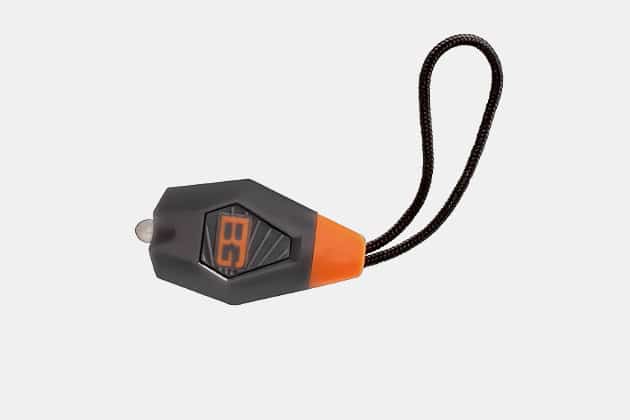 Gerber Bear Grylls Micro Torch
Any product with the name Gerber and Bear Grylls attached is almost guaranteed to be the highest quality option available. Marketed as a survival tool first, the Micro Torch is the perfect mini light for daily tasks as well as tactical survival needs. With four LED light settings, the Micro Torch is versatile enough for whatever task you have prepared. The soft rubber switch to turn it on is also ideal for those that need to use the light in any conditions, including the cold when you are wearing gloves. – Buy It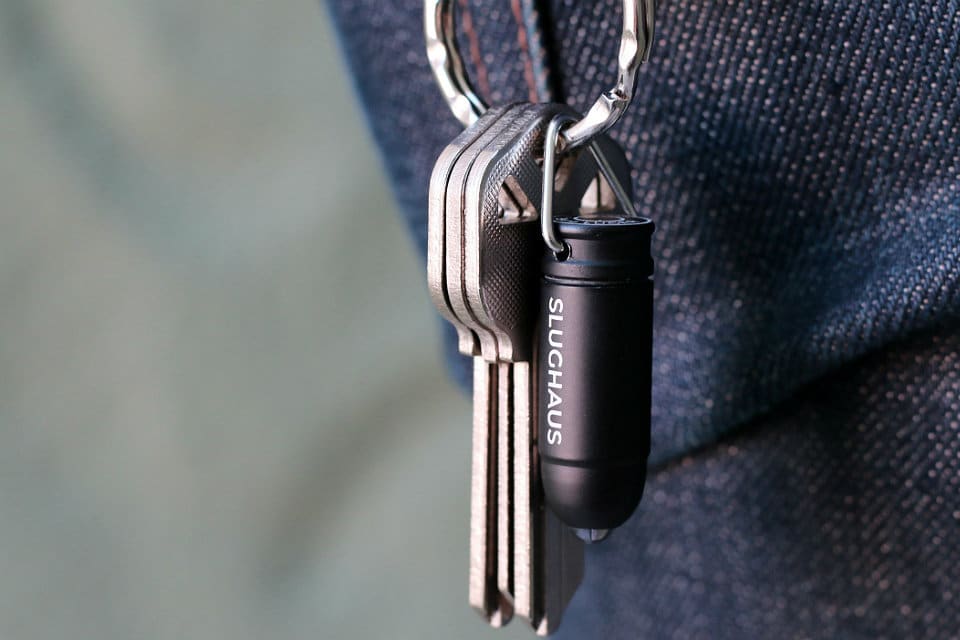 Disclosure: Clicking on these links and making a purchase may earn us a small referral fee, at no extra cost to you. Learn more here.