The 15 Best Spring Jackets For Men
As the temperatures shift, as the wind races and the rain falls, you might be asking yourself: "What the heck am I going to wear to get through this?" Indeed, just because winter has run its course doesn't mean we're out of the woods when it comes to the demands of spring weather. In fact, we here at GearMoose would argue that spring style and functionality is more important than ever, and that's where our take on the best spring jackets for men is going to help you conquer what's ahead out there.
Lest you think spring jackets only encompass, say, lightweight windbreakers and ponchos, know that there's a whole host of durable, stylish and rugged outerwear that can help you meet the challenges of the season in style — seriously standout style, at that. The best spring jackets encompass silhouettes both bold and rugged, classic and modern, timeless and of-the-moment — yet, the dividing factor is that there's something for everyone on this list (we're biased, but that's our take, at least).
And you know what's even better about finding a quality spring jacket? Finding the right ensemble with which to pair it, be it a slub henley and light wash denim or a classic Oxford shirt, slim tan chinos and durable leather chukka boots. The possibilities are nearly limitless.
From the humble Harrington jacket to a tough and rugged bomber jacket, here are the best jackets for spring, ones that you certainly need in your virtual shopping cart right this instant.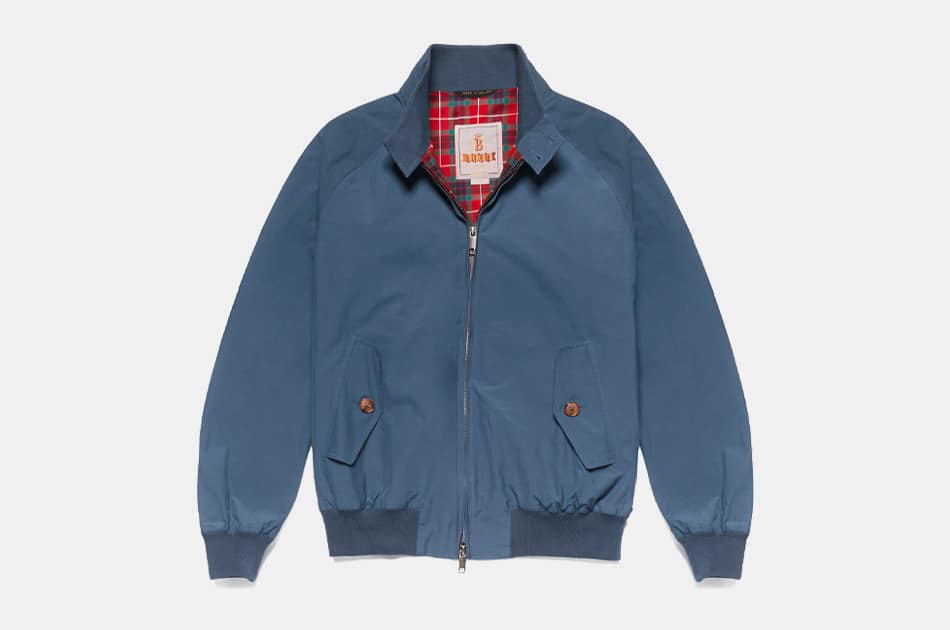 Baracuta G9 Harrington Jacket
Perhaps you think of the classic, durable and eternally cool Harrington jacket right off the bat when envisioning the best men's jackets for spring? The G9 Harrington Jacket is a pioneering style worn by guys like Steve McQueen and naturally, James Bond in Quantum of Solace. And in a fresh blue color with an iconic tartan lining, it's a natural choice paired with a navy polo or a crisp white tee in equal measure. When you want a classic, you best pick up the very best — right?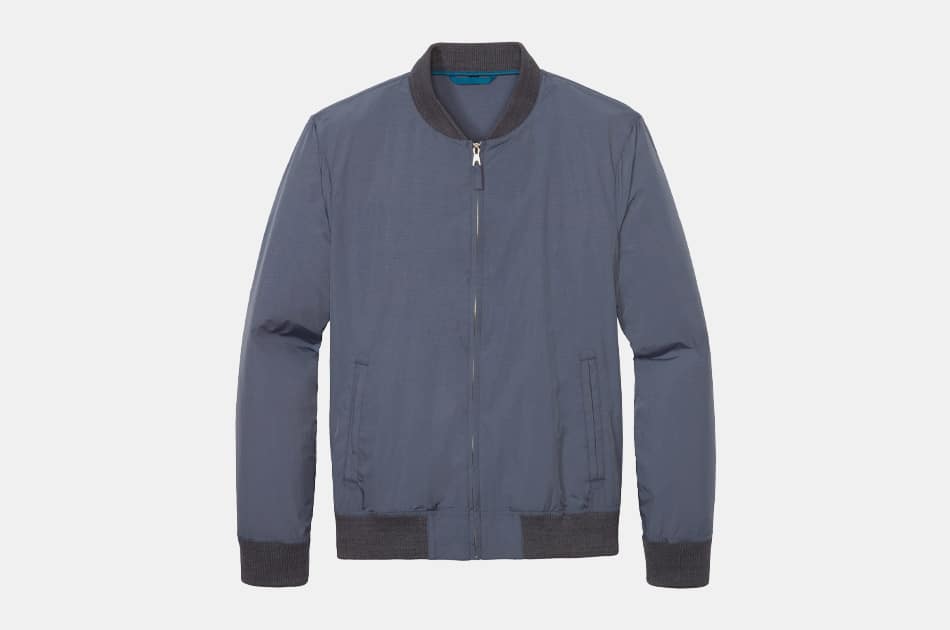 Bonobos Lightweight Nylon Bomber Jacket
The good folks at Bonobos truly have you covered head-to-toe these days in standout menswear, and you'd be surprised at how covetable and stylish Bonobos outerwear can be. Take this sharp nylon bomber jacket, the perfect lightweight bomber to pair up with a grey slub tee and tan chinos — plus suede chukka boots — for seriously laidback, effortlessly cool spring style. And of course, it goes without saying that the chinos in question should be from Taylor Stitch.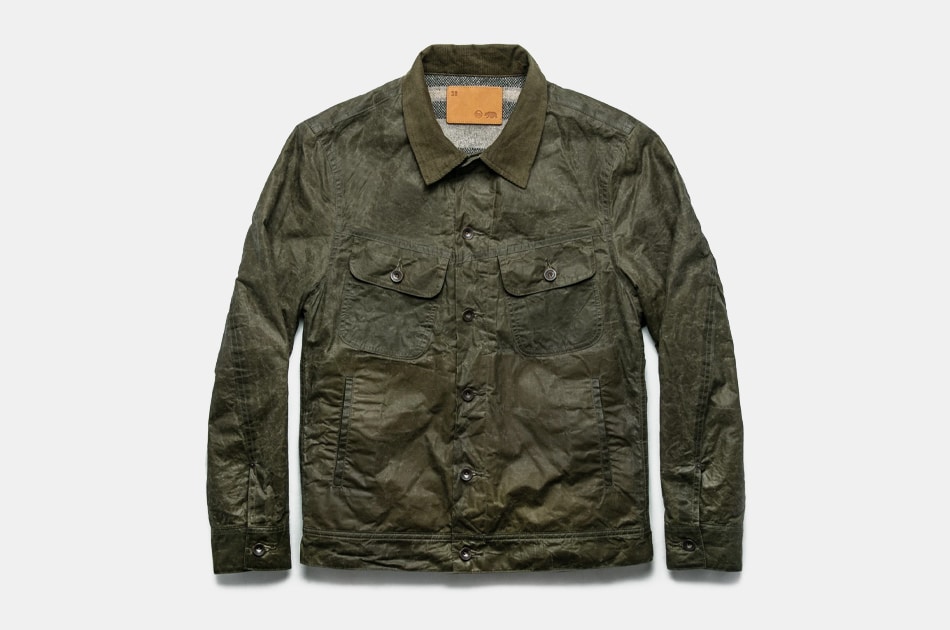 Taylor Stitch Long Haul Jacket in Olive Waxed Canvas
Leave it to Taylor Stitch to take the humble trucker jacket and amp it up in a big way for spring. The brand's Long Haul Jacket is already a certified brand staple and fan favorite, made with rugged and durable cotton beeswaxed canvas from Halley Stevensons. In this case, the exterior is a rich olive that'll wear in beautifully with your favorite indigo denim, and the Long Haul Jacket here gets a lining fit for blustery spring days — the use of wool and nylon on the interior means you can wear this when it's chilly and rainy.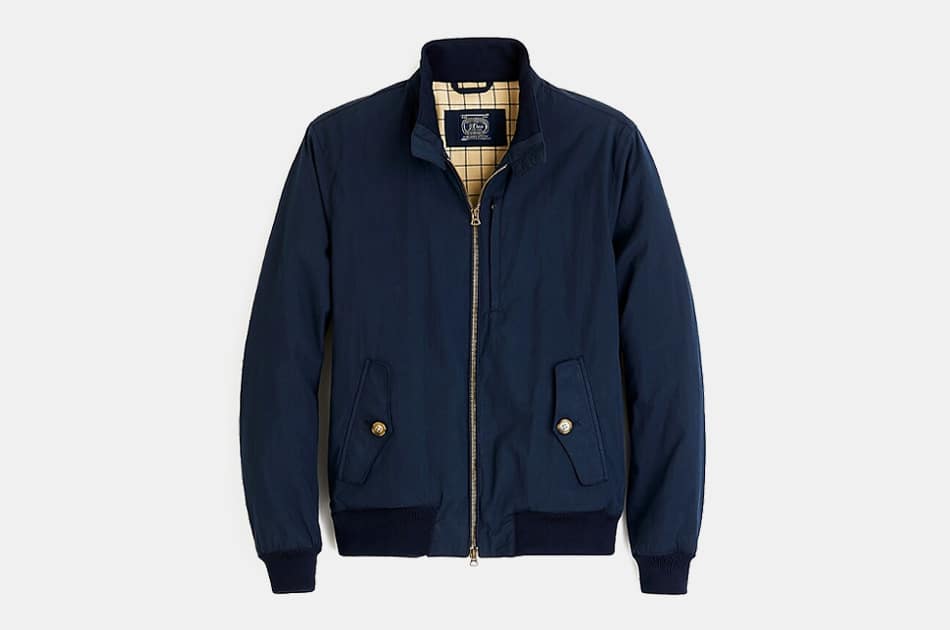 J.Crew Harrington Jacket
As one would expect, the modern-yet-classic menswear purveyors at J. Crew have gone and given the timeless Harrington jacket a revamp of their own, this time in a rich navy indigo color. The standing collar, a hallmark of Harrington jackets, provides a nice added layer of protection from spring elements, while the reliable fit means you can (and should) wear this with a chambray shirt from J. Crew.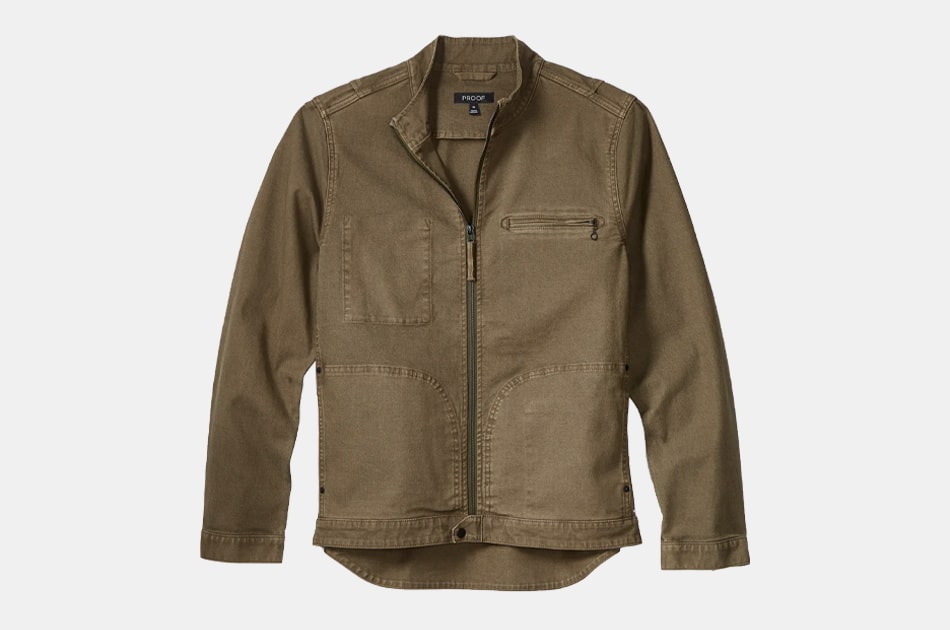 Proof Rover Jacket
We often talk about how impressed we are by Proof Performance and the brand's dedication to putting forth menswear staples that blend mobility and style in equal measure, and the sleek Proof Rover Jacket is no exception to this approach. Made with a unique blend of cotton and a custom Sorbek fabric for both versatility and the hard-wearing impact of a canvas jacket, this tough update on the bomber jacket is sure to be a new spring staple.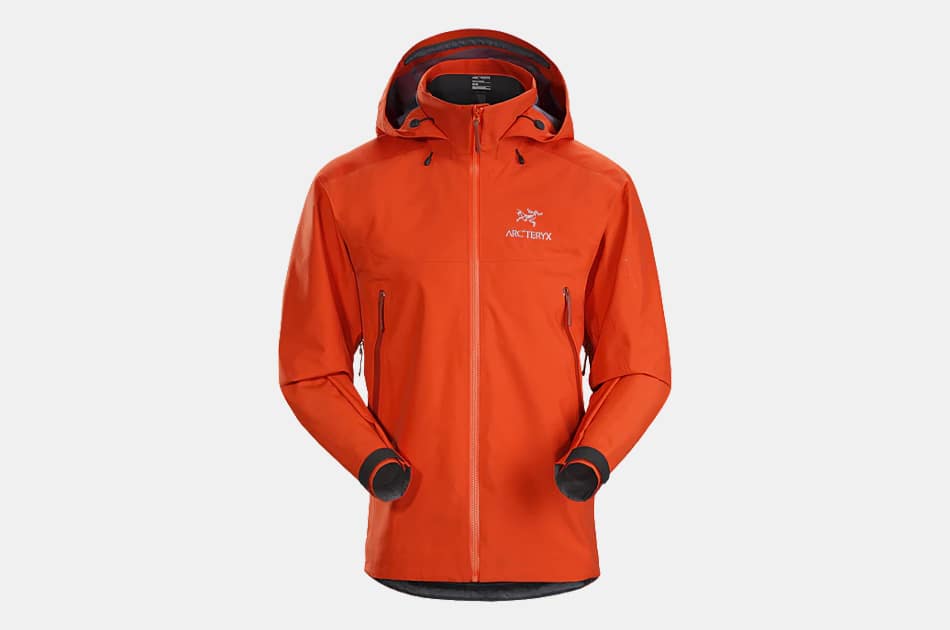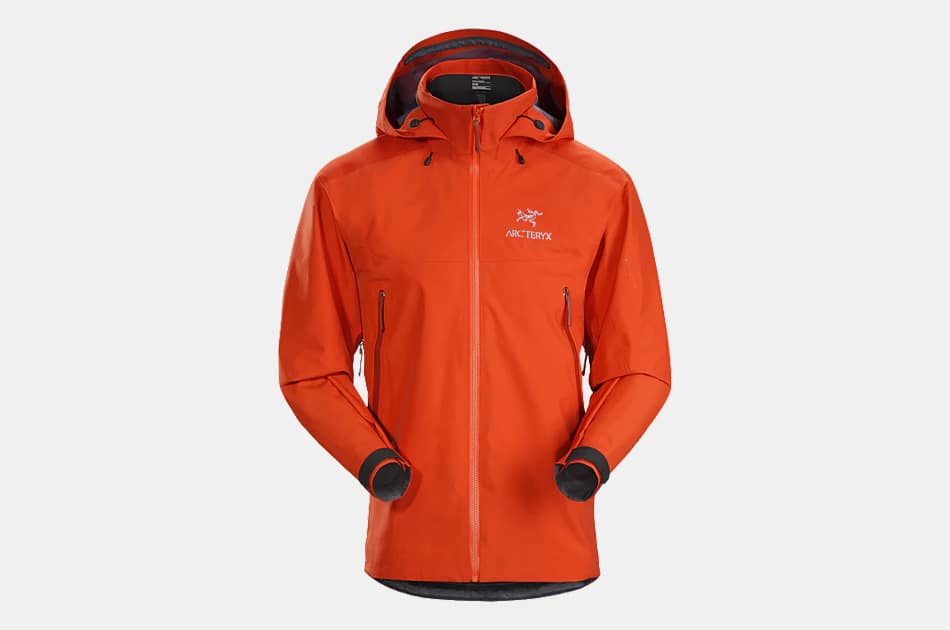 Arc'teryx Beta AR Jacket
If you want a spring jacket that absolutely refuses to quit no matter the elements, the Arc'Teryx Beta AR Jacket is absolutely one of the best spring jackets to buy at this very moment. Made to hit at the hip and featuring a large hood for added protection (you can even wear it when biking thanks to the helmet space built-in), this durable rain jacket just so happens to be lined with GORE-TEX for an upgraded dash of functionality.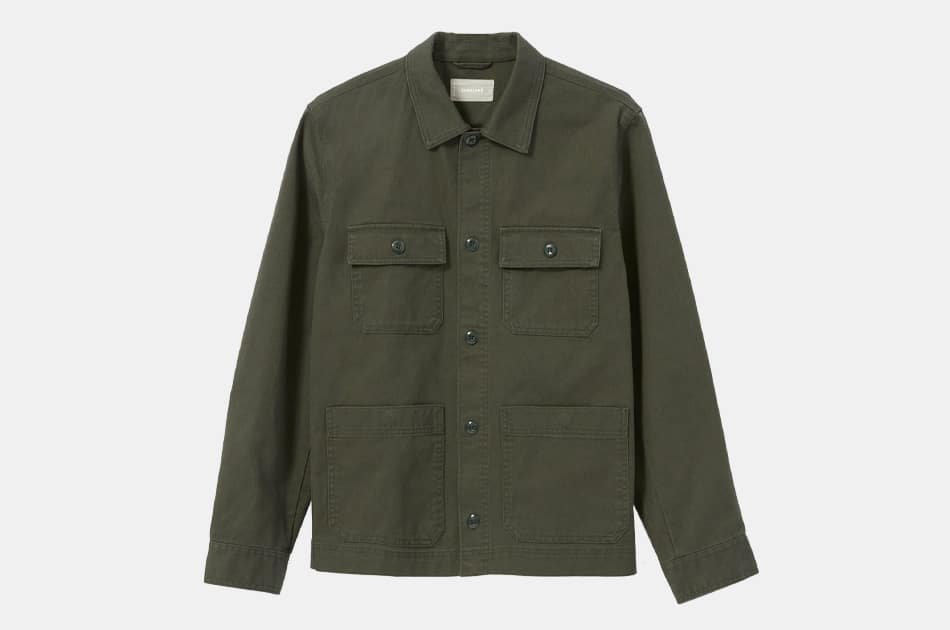 Everlane Chore Jacket
Everlane is another one of those brands that has you covered head-to-toe in stylish, sustainable menswear — that's particularly true when it comes to the brand's tough-yet-sharp outerwear. Take the Chore Jacket, a modern update of the workwear staple. It's crafted with 100 percent cotton twill and features plenty of pockets for your everyday carry. Pair it with the brand's light wash denim this spring.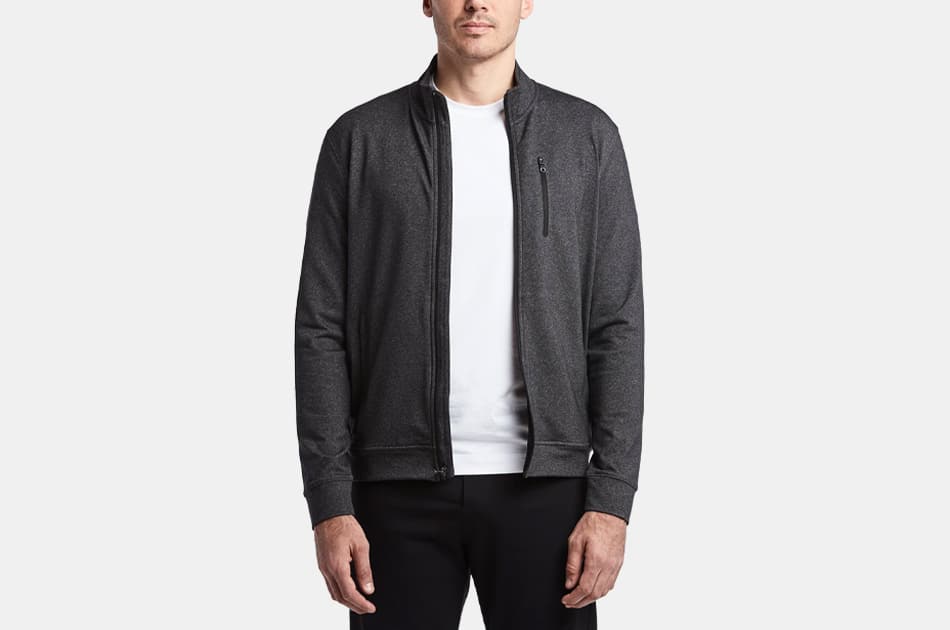 Public Rec All Day Every Day Jacket
Public Rec specializes in menswear that's made to move with you, not against you, all the while keeping you cool and put-together — no matter what. The brand's tees and pants accomplish this aim quite handily, while the All Day Every Day Jacket also pitches in admirably. It's made fromm the brand's signature moisture-wicking fabric and available in neutral, versatile colors like Charcoal — get it before your next spring trip.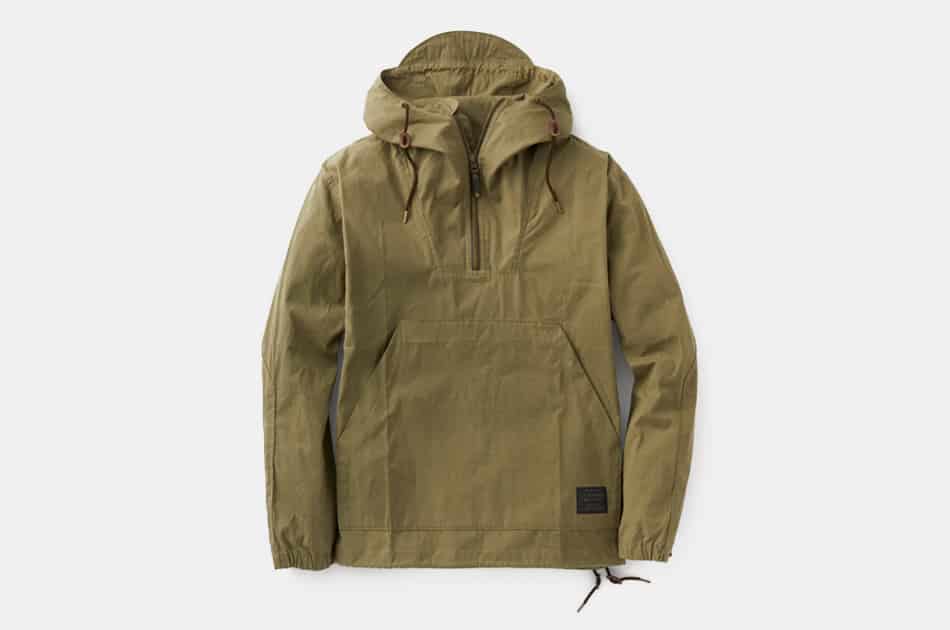 Filson Lightweight Anorak
If you want tough outerwear you can count on in the harshest of spring conditions, you'd better get prepared the very best way possible — with the rugged, essential Filson Lightweight Anorak. It follows the brand's long history of producing the very best gear and outerwear on the planet, so feel free to wear this atop a Filson tee or henley when the weather takes a serious downturn the next time you're in the field.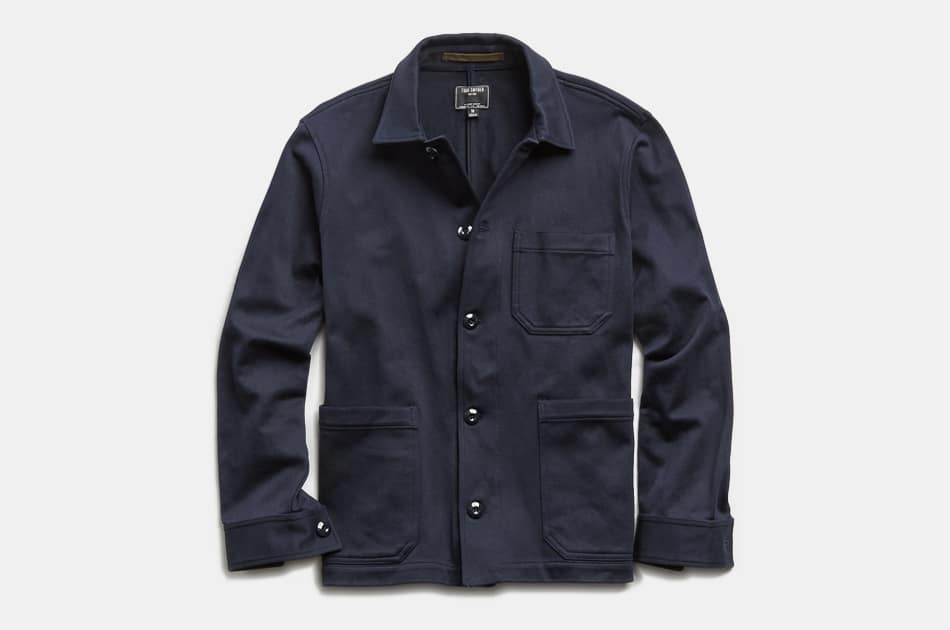 Todd Snyder Japanese Knit Chore Jacket
Count on Todd Snyder to select the best fabric and use the very coolest silhouettes when designing outerwear — in this regard, the Japanese Knit Chore Jacket is simply a standout. It's one of the best spring jackets for men, and it starts with the use of cool-as-can-be Japanese cotton. It also features patch pockets for your everyday carry essentials, to go along with the kind of fit that should make it easy to layer atop a a breezy slub tee or an Oxford shirt.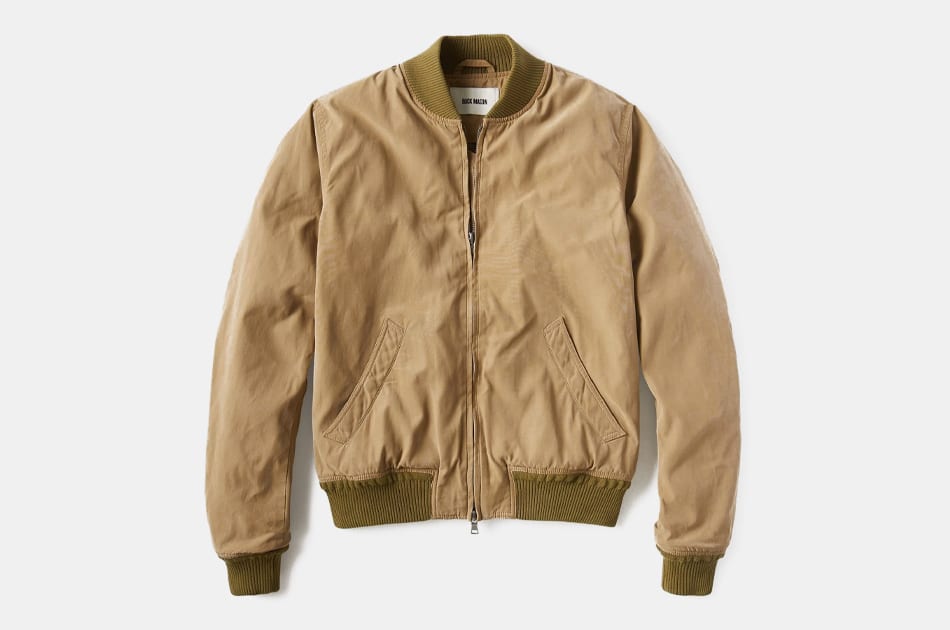 Buck Mason Oil Cloth Bomber Jacket
You've got your Buck Mason tee, you've got your slim and expertly faded denim from the brand … and now, the best way to top it all off? With a rugged and durable bomber jacket, and one made from tough oil cloth fabric, at that. It's a casual jacket at first glance, but features a water-repellent waxed exterior for hard-wearing durability.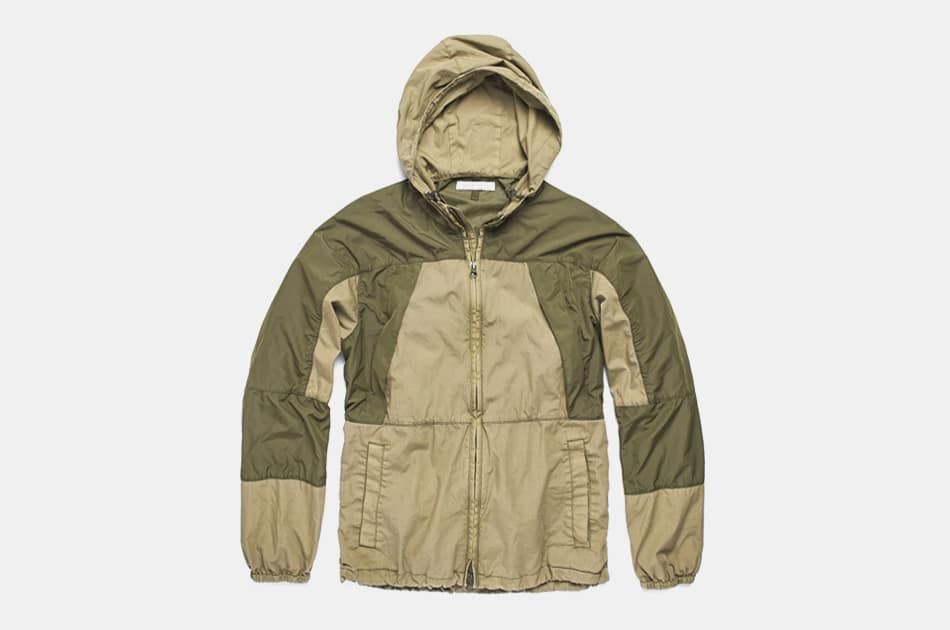 Outerknown Viento Breaker Jacket
Outerknown has a knack for delivering the sort of style staples that go beyond what most brands are doing — all of the brand's gear, from shirting to denim, is made with significantly less environmental impact than that of its peers. That's what makes the Viento Breaker Jacket such a must-have this spring, and such a worthy inclusion on our list of the best men's jackets for spring.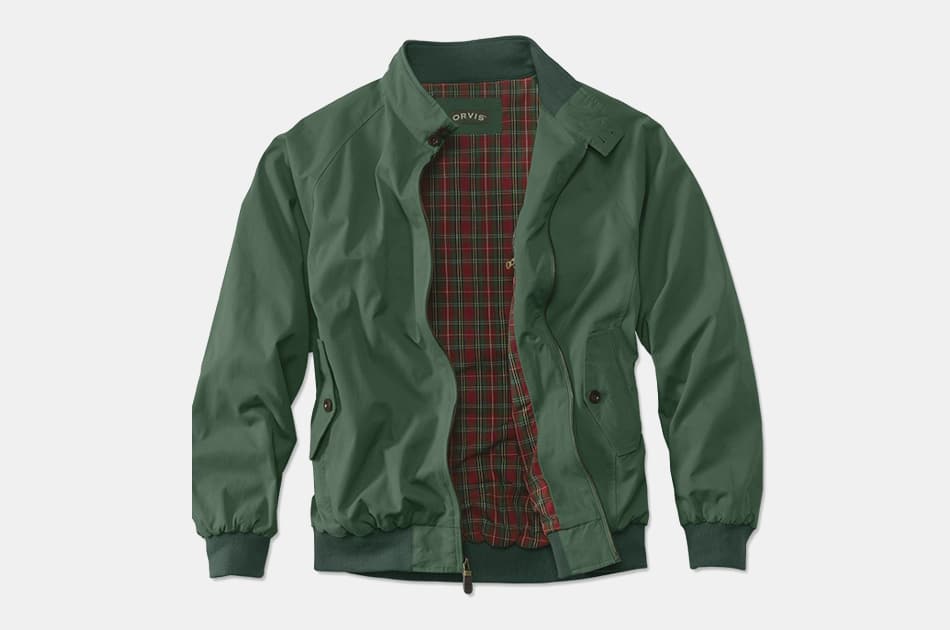 Orvis Weatherbreaker Jacket
The reliable gear that Orvis puts out into the world season after season is just about as good as it gets if you want functionality and classic appeal. Case in point: The Weatherbreaker Jacket from Orvis, an aptly named piece of outerwear that just so happens to be one of spring's best jackets. Crafted with water-repellent nylon and cotton, then lined with tartan a la your favorite Harrington jacket, it's an eternally cool and utilitarian piece of spring outerwear.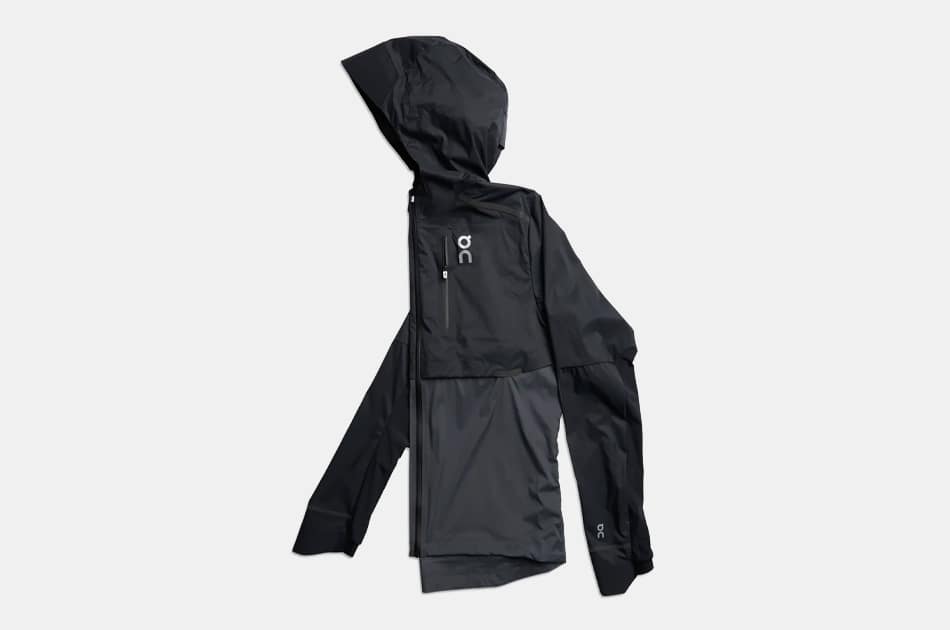 On Weather Jacket
It's still critical that you get your training sessions in when the weather takes a nasty turn for the worst, and that's where the On Weather Jacket comes into play. It's sleek, easy to throw on with your running gear, and made with water-repellent fabric. That being said, the lightweight design won't slow you down as you speed through streets, and the hood offers both protection from the elements and clear vision, thanks to its innovative design.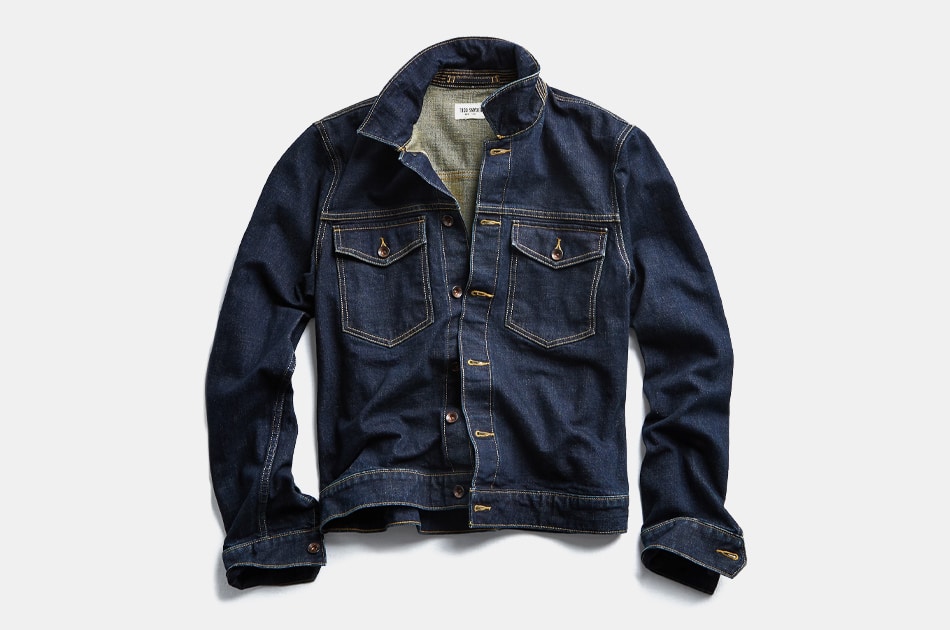 Todd Snyder Japanese Stretch Selvedge Denim Jacket
It wouldn't be a list of spring jackets for men without a rugged and simply essential denim jacket — particularly this exceedingly handsome and tough denim jacket from Todd Snyder. It's the type of piece at which the American designer excels at crafting, and it's uniquely wearable with the brand's slim chinos and easygoing, American-made tees. Simply put: It's one of the best spring jackets to buy right now.
Disclosure: Clicking on these links and making a purchase may earn us a small referral fee, at no extra cost to you. Learn more here.