Here's a new holiday to add to your calendars: June 14th is National Bourbon Day. As if you needed any more reason to drink America's finest whiskeys, right?
To celebrate, I've put the legwork into exploring a dozen of the most unique and newest bourbons from around the United States. So why don't you pour yourself a glass, and join me in toasting to the spirit that America is proud to call its own.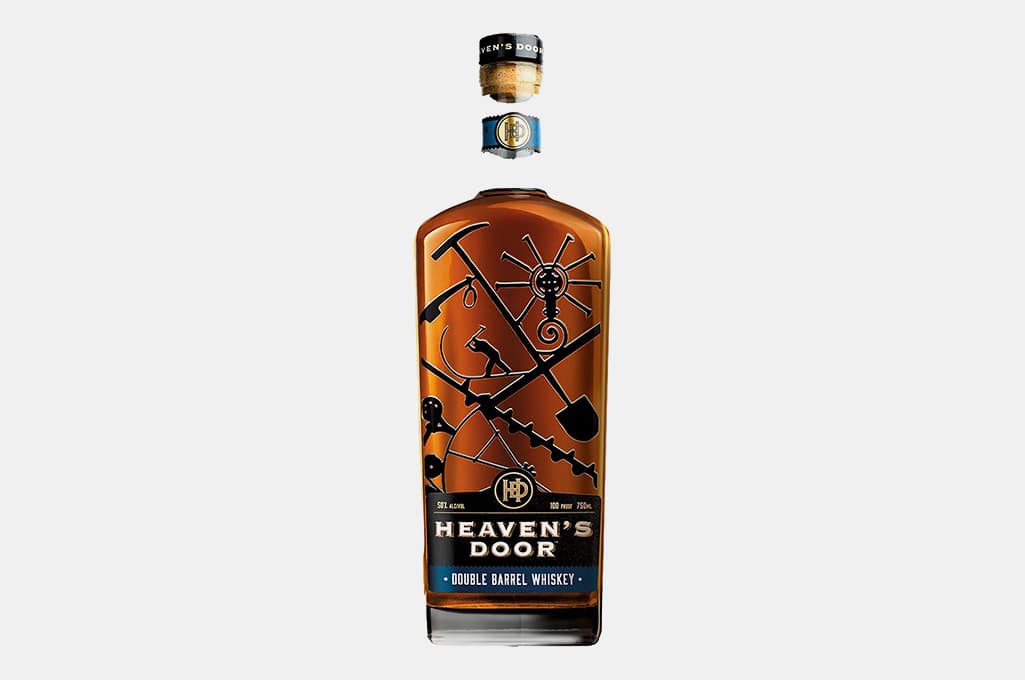 Heaven's Door Double Barrel Whiskey
Bob Dylan's own Heaven's Door Whiskey comes in three expressions: A straight bourbon, a rye, and this uncommon double barrel spirit. To make it, the distillers take the base of an aged bourbon — with its pronounced spicy, fruity, and vanilla-oak flavors — then lay it down to rest in another freshly charred barrel. As a result, the soft caramel and baking spice flavors are taken to the next level, and complemented by a luscious, rolling, smokey finish. Bottled at 100 proof, you might expect it to be a fiery tipple. But it's smooth as silk, and has a refined sweetness on the finish.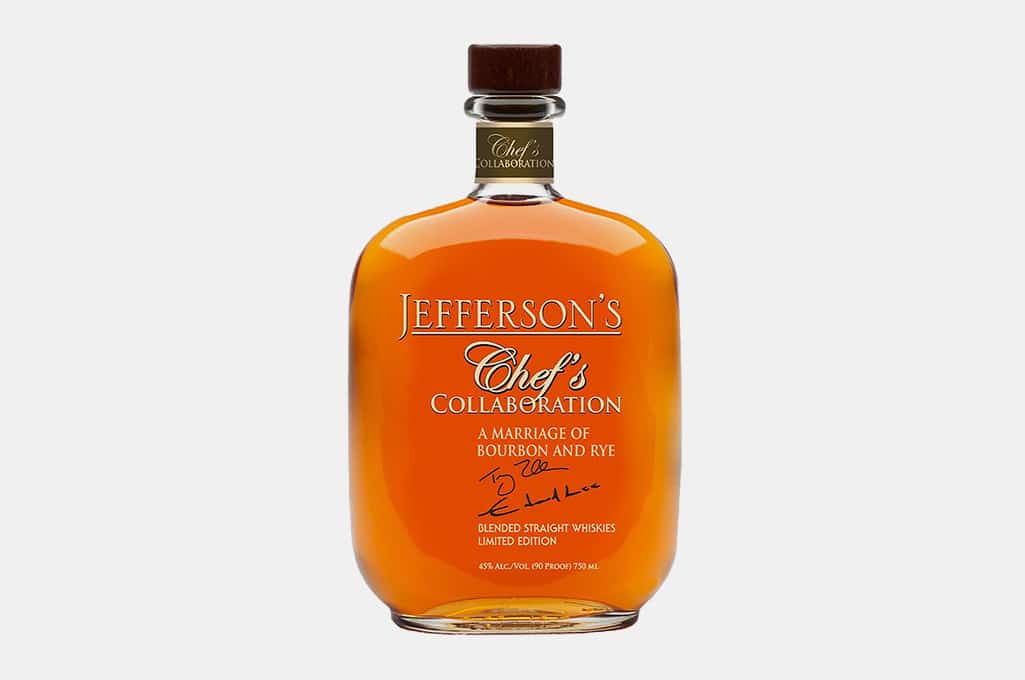 Jefferson's Chef's Collaboration
What do you get when you combine the tasting experiences of a bourbon brand founder and an Emmy-nominated, memoir-writing chef? You get Jefferson's Chef's Collaboration — and a damned fine whiskey, if I do say so myself. As a fascinating blend of a bourbon and a rye whiskey, this Jefferson's expression is tailor-made for pairing with big, spicy foods. Try it with the spiciest fried chicken you can handle, or mix it into a classic Manhattan to temper its bold and fruity rye-heavy flavors.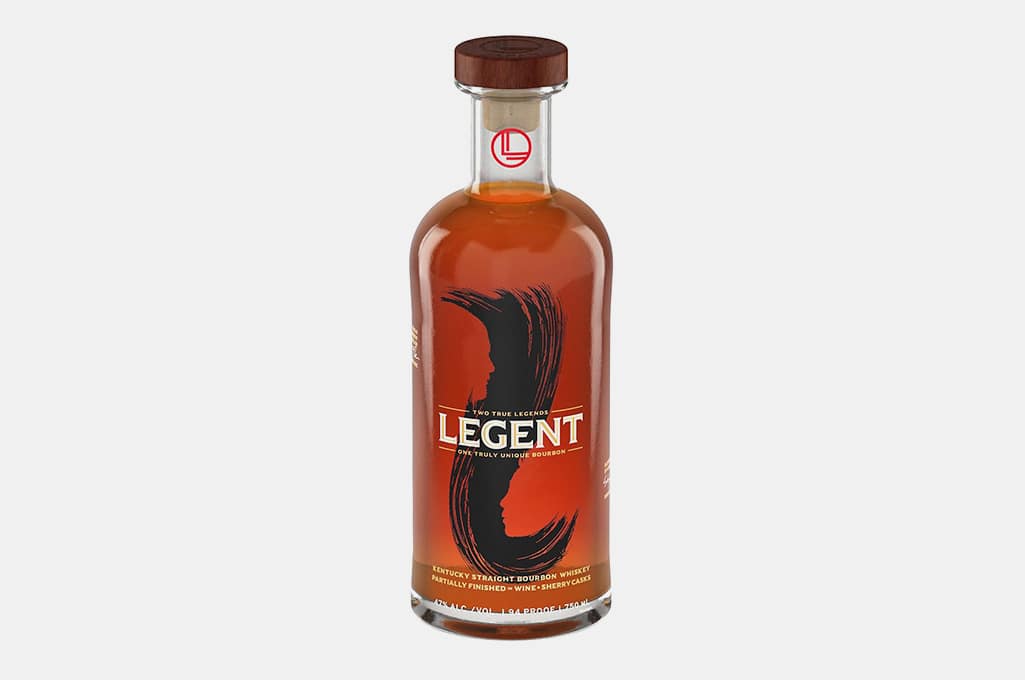 Legent Bourbon Whiskey
At any other time in history, Legent bourbon would have been an impossibility. That's because it's a collaboration between two legendary whiskey experts on opposite sides of the globe: Fred Noe, Jim Beam's Master Distiller, and Shinji Fukuyo, Suntory's Chief Blender. And truly, it's one of the most unique bourbons I've ever had the pleasure of tasting. Aged in freshly charred American oak as well as red wine and sherry barrels, Legent takes on a complex and ever-evolving flavor with strong notes of dried fruit, warm oak, and rich caramelization.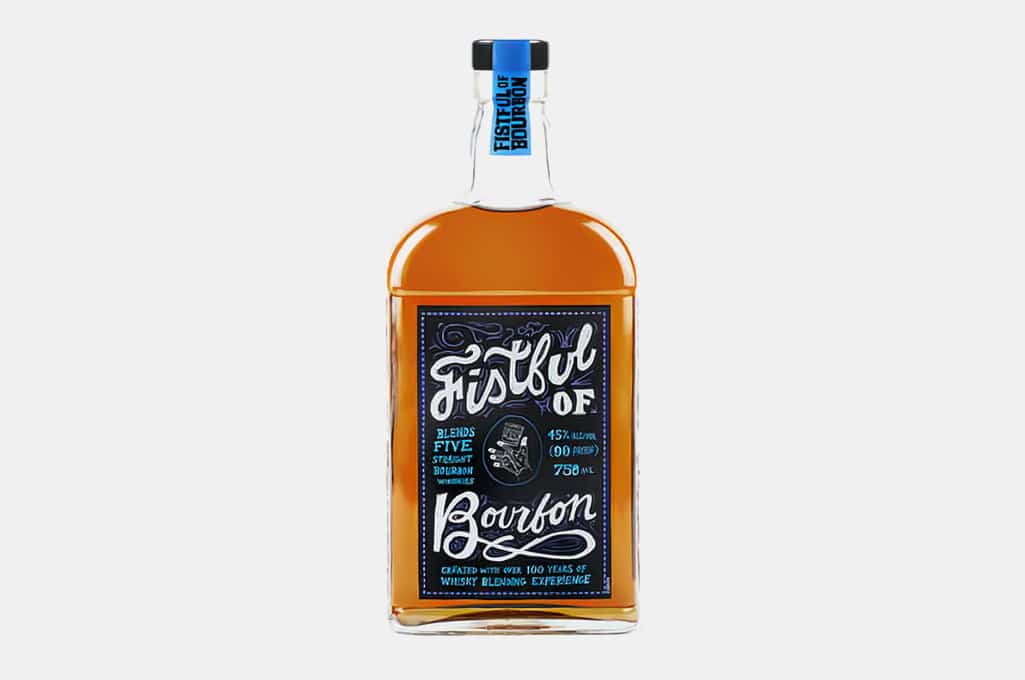 Fistful of Bourbon
Blending multiple barrels of the same type of booze is the secret ingredient of the world's finest spirits — but until recently, bourbon producers haven't got on board with this trend. That makes Fistful of Bourbon an innovator in a tradition-led field, since they blend five different carefully selected whiskeys to create one eminently drinkable bourbon. It's unique, inexpensive, and delicious, and excellent for drinking straight or mixing into your favorite classic cocktails. Furthermore, it's the first spirit made by a young and rising star in the whiskey world, Kelsie McKechnie. Keep an eye on her career for more amazing whiskey blends over the next few years.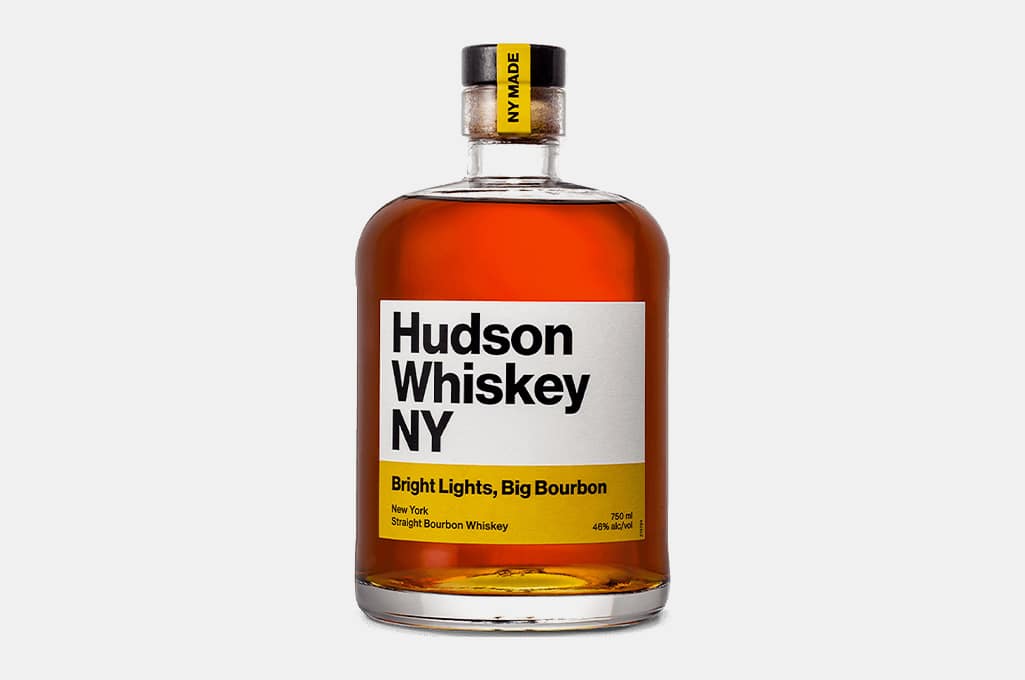 Hudson Whiskey Bright Lights, Big Bourbon
Bright Lights, Big Bourbon is a spirit that captures the true spirit of New York with its bold and unabashed flavor. Made with 95 percent corn and 5 percent malted barley, it's a powerful and in-your-face whiskey that can stand up to the best of Kentucky's offerings. After aging this whiskey for three years in freshly charred American Oak barrels, Hudson bottles it at 92 proof. That gives it plenty of follow-through on flavor and aroma, with a strong vanilla and caramel finish. And because of its upfront grainy character, this whiskey has become one of my recent favorites for making classic whiskey sours (with an egg white, of course).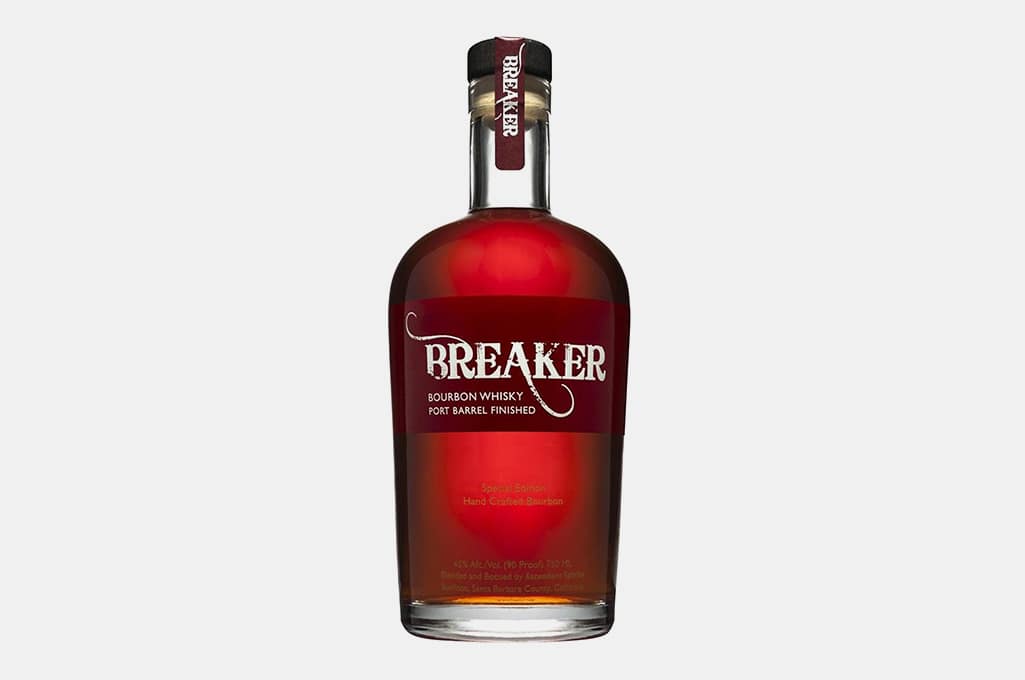 Breaker Port Barrel Finished Bourbon
Scotch whiskys have long made use of wine barrels to finish their spirits, giving an elegant touch to their aroma and lengthening their flavors. American whiskey makers, however, have been slow on the uptake of this fine finishing process. That makes Breaker's Port Barrel Finished Bourbon a real standout in the field, with a subtly sweet finish that's filled with notes of dried fruits. It's a natural marriage of fine whiskey and fine wine, made smack dab in the middle of California's most prestigious wine country.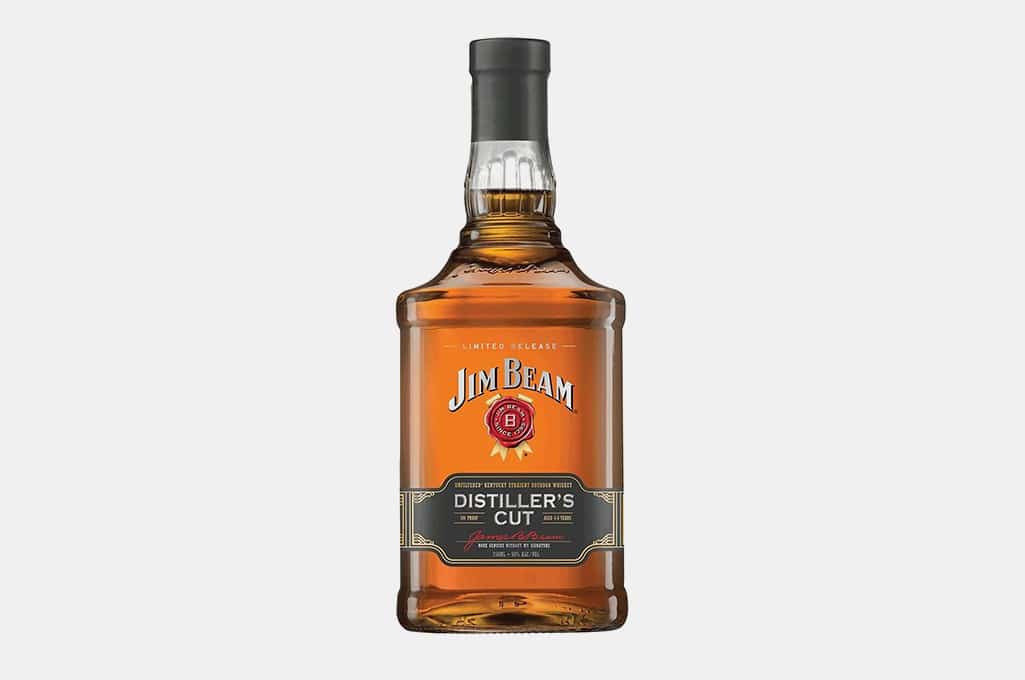 Jim Beam Distiller's Cut Bourbon
It's tough finding any bourbon that's been specially selected by a Master Distiller, since they're usually bottled in extremely limited runs. That's why I'll make a bold statement about Jim Beam's Distiller's Cut bourbon: Buy every bottle you find! Seriously. This whiskey was singled out for its flavor and aroma by Fred Noe, Master Distiller for Jim Beam, and is still sold for under $50 a bottle. It's barely filtered at all, and full of punchy flavors that mellow greatly with a single ice cube. In short, it's a real bourbon lover's whiskey — so get it while you still can.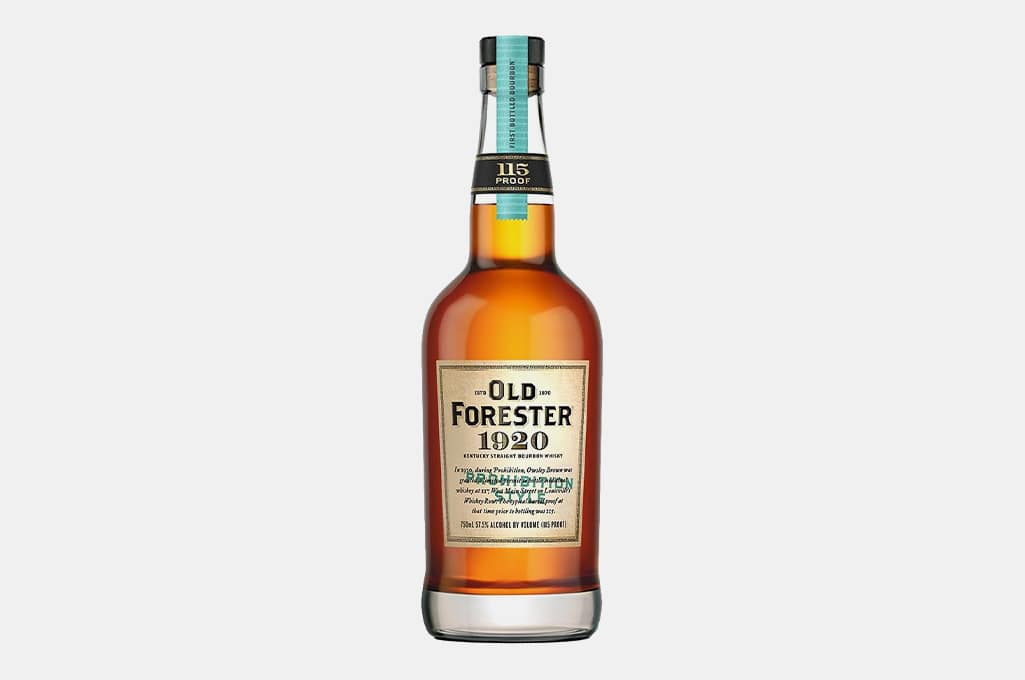 Old Forester 1920 "Prohibition Style" Bourbon
The dark days of Prohibition didn't just put a pause to America's drinking traditions — they actually wiped a lot of venerable products completely off the market. For a few historically-minded distillers, though, bringing back the same recipes has been an opportunity to revisit the golden age of drinking in America. Old Forester's 1920 "Prohibition Style" bourbon is a perfect example of this, with a bold 115 proof style that really showcases the natural flavor of its grains. If you want to make an Old Fashioned as true to the original recipe as possible, Old Forester's 1920 is the best way to go.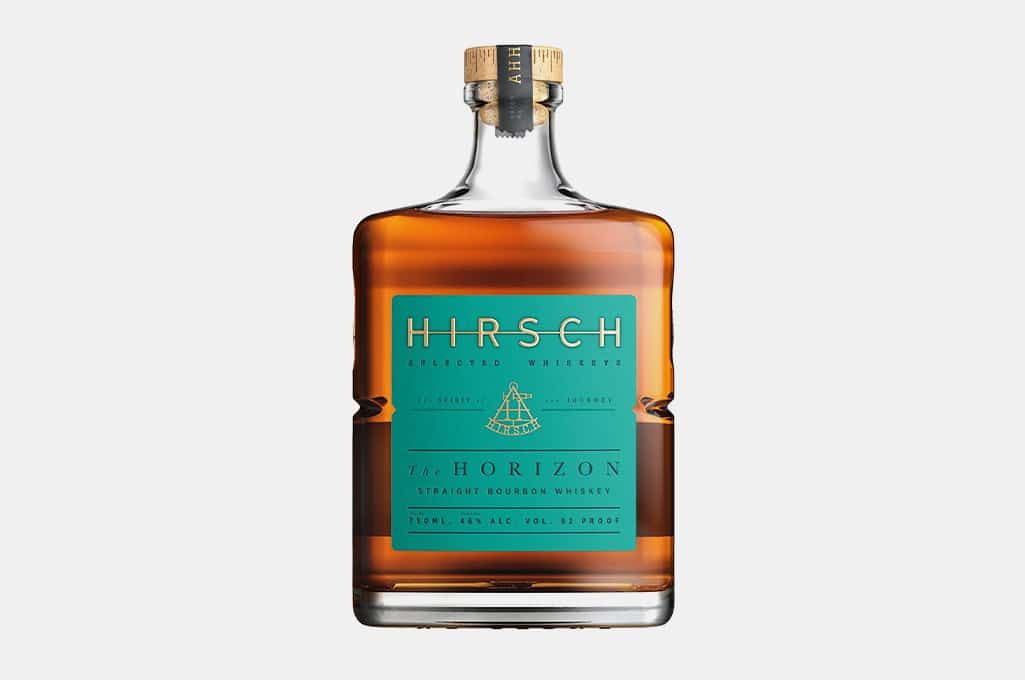 Hirsch "The Horizon" Straight Bourbon Whiskey
Lawrenceburg, Indiana is home to Hirsch, an unexpectedly tasty whiskey. It starts with a traditional corn-heavy mash bill that is aged for four years in newly charred oak, and then adds a small portion of intensely peppery rye whiskey to balance the corn's natural sweetness. Bottled at 92 proof, it has an intense follow-through that makes it wonderful for sipping with a few ice cubes, or mixing into your favorite cocktails.
Wyoming Whiskey Small Batch Bourbon
The grains and oak necessary for great whiskey grow all around the United States, but bourbon from outside of Kentucky is still a rarity. This is a shame, as the different growing conditions and climates lend a definite terroir to grains grown in different areas — and that's immediately evident in Wyoming Whiskey's Small Batch Bourbon. Softer and smoother than its fiery southern cousins, this locally-sourced whiskey draws on grains grown entirely in the West. Look for their double cask and barrel strength bourbons, too.
Balcones Texas Pot Still Bourbon
Texas-based Balcones distillery caused quite a stir in the international spirits scene when their newly-minted whiskeys won top awards in worldwide competitions. And quite honestly, there's not a single whiskey from Balcones that I wouldn't drink — but their bourbon is particularly special. Distilled entirely in traditional copper pot stills, it has an oily, viscous character that's uncommon among modern American whiskeys. That plays nicely with a strong aroma of vanilla, dried fruits and caramel, and a long, soft finish.
Saint Liberty Mary's Four Grain Bourbon
Austin, Texas is home to the Saint Liberty distillery, a women-owned bastion of whiskey that pays homage to the unknown pioneers of American whiskey. Mary's Four Grain Bourbon is dedicated to Mary Curley, a whiskey bootlegger from Colorado locally known for her impeccable grain blending skills. Bottled at 95 proof, it's an intense whiskey with prominent notes of tobacco and a green, vegetal character that's tempered by a smooth caramel finish.
Disclosure: Clicking on these links and making a purchase may earn us a small referral fee, at no extra cost to you. Learn more here.