The 20 Best Pocket Notebooks
The pocket notebook has become as much a part of EDC culture as the bifold wallet, the folding knife, and of course, a smartphone. With the rise in popularity of smartphones in the past 10 years, why not just jot down information on an iPhone app and call it a day? Not only is jotting down lists onto a notebook with a pen still faster than opening your phone with your passcode, scrolling for the note-taking app you need, and typing away on a virtual keyboard that is a fraction of the size of your fingers, a pocket notebook is also more reliable than an $800 dollar piece of technology and will allow you to write down phone numbers, ideas, lists, and notes long after your smartphone's battery has died at around lunch time.
A pocket notebook fits securely in your back pocket and, unlike your smartphone, won't crack or break when dropped from standing height. There are many different styles to choose from, depending on your lifestyle or personal carrying preferences, with each EDC notebook offering it's carrier something unique from the rest. Whether you're looking to overhaul your current everyday carry ensemble or just add a bit more functionality to it, consider adding one of these 20 best pocket notebooks to your EDC for organizing your shopping lists, notes, random doodles, and the generally bright ideas you may have from time to time.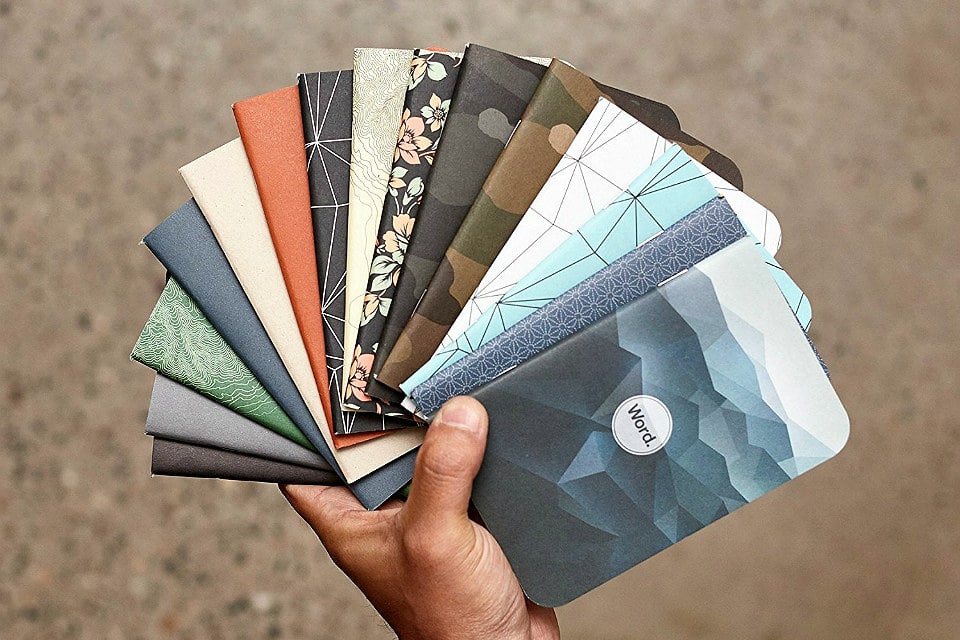 Disclosure: Clicking on these links and making a purchase may earn us a small referral fee, at no extra cost to you. Learn more here.