The 12 Best Travel Jackets
Whether your ideas of traveling skew more towards trips to the grocery store, or world-hopping adventures, a good jacket will be your surest friend. And while just about any jacket will keep you covered from a light mist, the best travel jackets offer so much more—from dozens of tech pockets to micro-packability to exceptional temperature regulation and moisture wicking.
We've searched the depths of the men's outerwear world to bring you this dandy dozen travel jackets, covering as wide a range of prices and functions as possible. Suit up for winter or get ready for spring and summer travel, it's all here for the taking.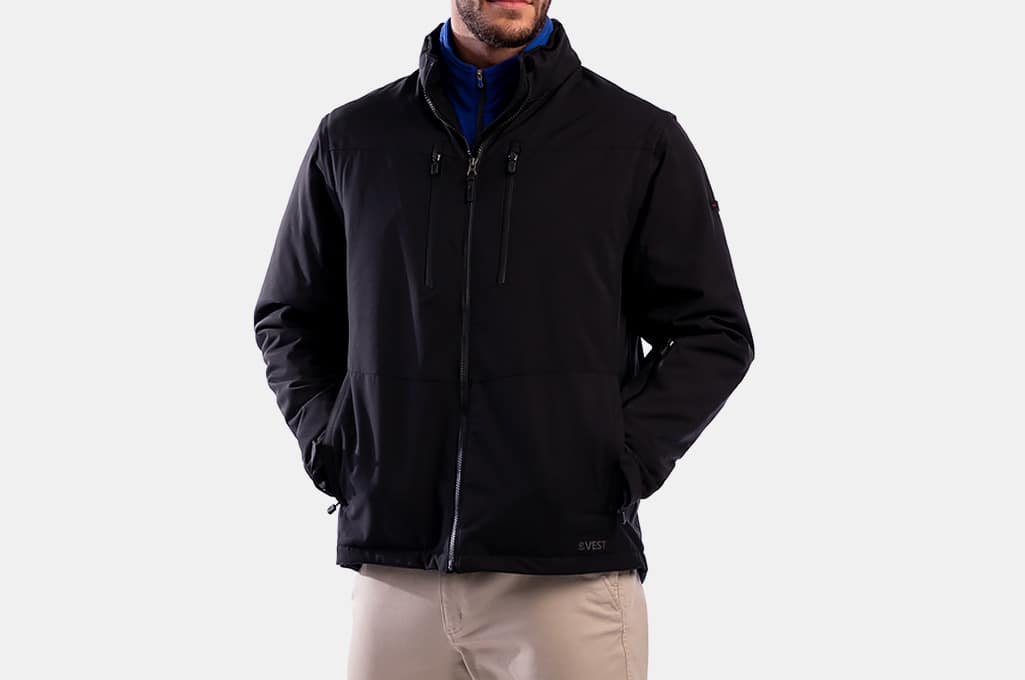 ScotteVest Revolution 2.0 Jacket
20-year veterans of the US-made outerwear market ScotteVest know a thing or twenty about making high-tech, functional gear with literally dozens of pockets. These are no ordinary jackets, hoodies, and vests: They're the most pocket-packed clothes you can find, with designs that minimize bulk and bulges even while you're carrying your full EDC kit. The Revolution 2.0 Jacket is the latest edition of their supremely popular jacket, and it's loaded with features. 25 pockets give you ample storage space for everything from pens to iPads to cell phones and honestly anything you want to carry. And the sleeves can zip off too, transforming it into a vest that's all-weather ready.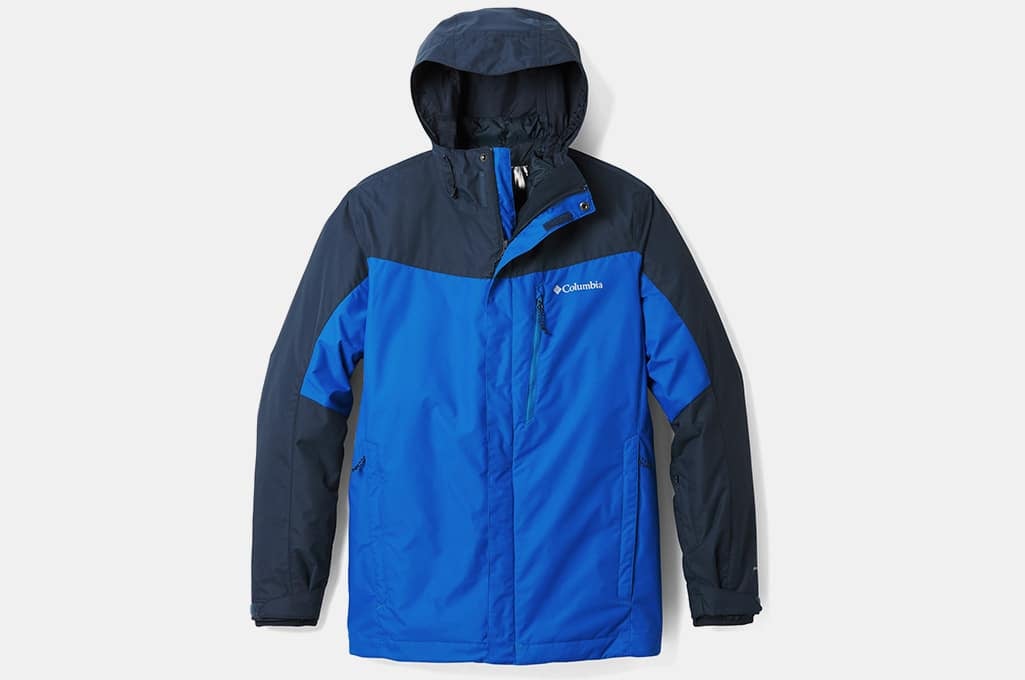 Columbia Whirlibird IV Interchange 3-in-1 Jacket
Though originally designed for snow sports like downhill skiing or winter hiking, Colubmia's Whirlibird Jackets have become a favorite of travelers everywhere. The secret is in their 3-in-1 modular design, where you can wear either the shell or liner jacket solo or combine the two into one ultra-warm Voltron jacket. It's waterproof and breathable too, with specialized Omni-Heat reflective technology that keeps your body's warmth right where it needs to be. Add six zippered pockets to that design, and you get a sport-ready coat that's as versatile as it is good looking.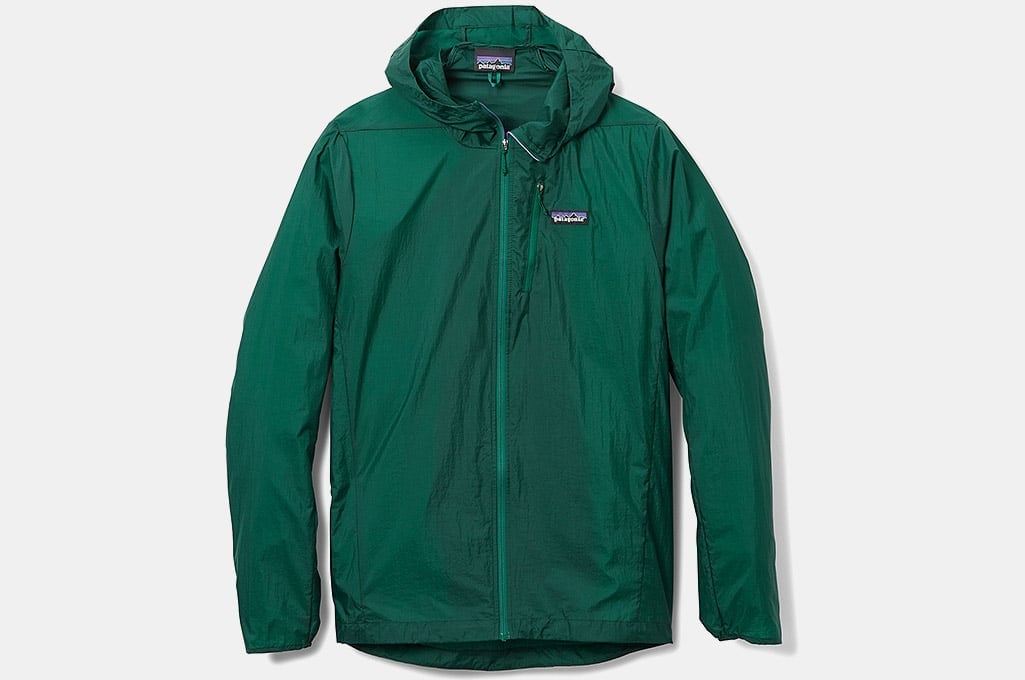 Patagonia Houdini Jacket
Now it's there, now it's not—that's where Patagonia's most popular jacket gets its magical name from. Seriously though: This is one of the most lightweight, packable jackets in existence. When you're not using it, the whole thing folds inside of its own chest pocket. And at just 3.7 ounces—that's less than a quarter of a pound—you can toss it into any bag and not even know it's there. A durable water repellent coating helps make it functional in any weather, and ripstop nylon means it's made to last. Get this jacket if you want an anytime, any place backup for your wardrobe.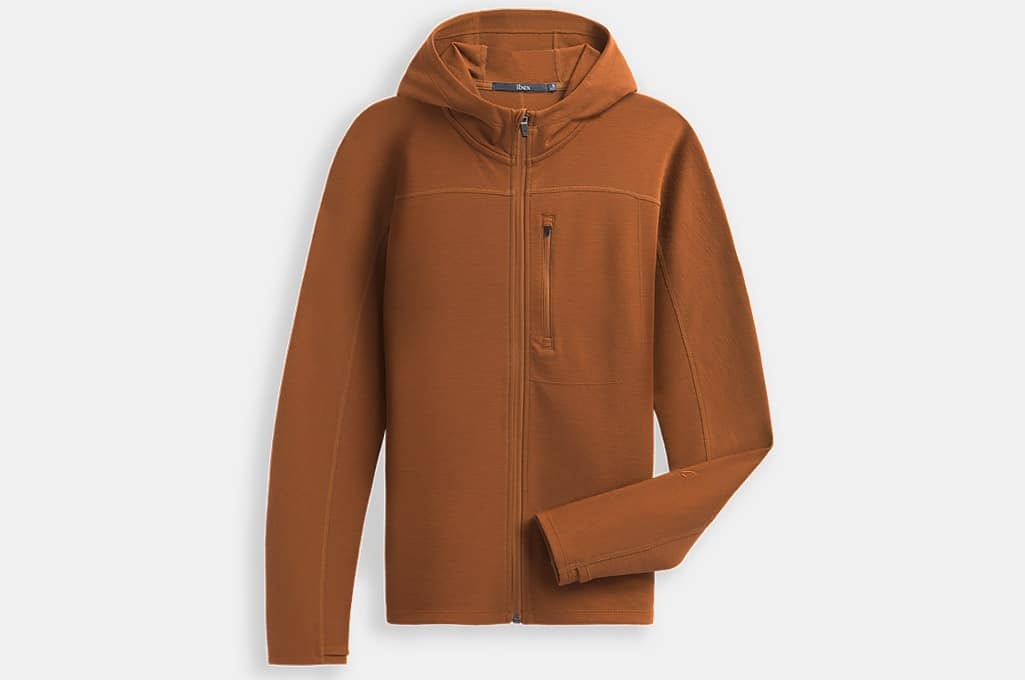 Ibex Men's Shak Hoodoo Hoodie
I'll never stop saying it: Merino wool is hands down the best fabric for traveling. First, it's temperature regulating, keeping you cool when you want it and warm when you need it. Second, it's moisture wicking—so no more damp, sweaty travel days. But third and most importantly, it's odor resistant. That means you can wear merino wool clothes for days at a time without offending someone who chooses to sit next to you. Ibex's Shak Hoodoo Hoodie is my dream hoodie for travel, with a front zip closure, chest pocket, and 100% merino wool construction.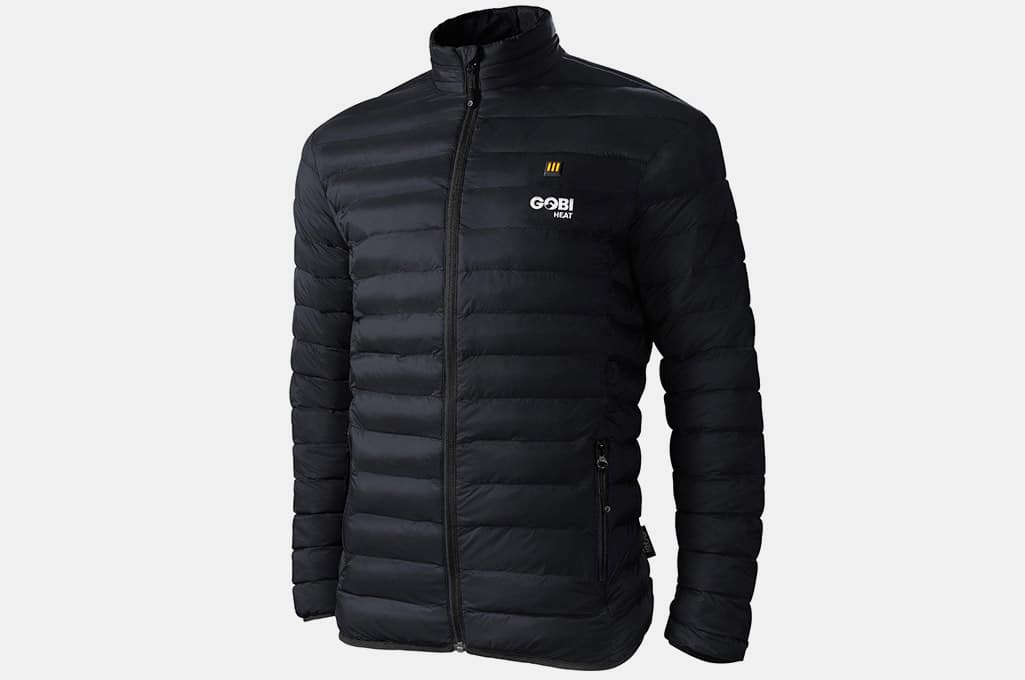 Gobi Heat Wolf Mens Heated Jacket
Staying warm while you're traveling in cold weather is one of wintertime travel's greatest challenges. You can opt for a big, heavyweight jacket to protect from snow and sleet, but this will weigh down your total travel weight big time. You can layer lightweight layers, but this takes almost as much time and space as just bringing a bigger jacket. My recent solution? Gobi Heat's selection of heated jackets. They're equipped with heating panels built right into the jacket, and an innovative battery that lasts for up to 10 hours of heating in a remarkably lightweight layer. And the whole jacket is machine washable, too.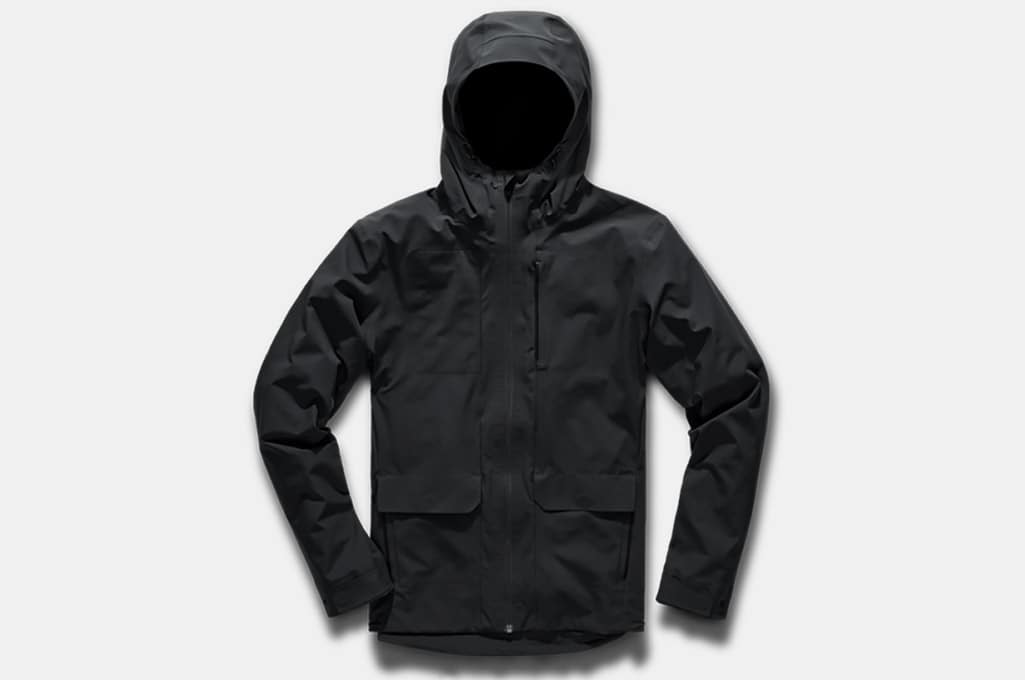 Ten Thousand Midweight Tech Jacket
Ten Thousand makes some of the most high-tech options for workout wear that we've ever seen, and the quality and durability of their products is top notch. And while they usually stick to dedicated athletic wear, their Midweight Tech Jacket is a notable exception. Designed for everyday wear or layering on cold outdoor workout days, it's crazy durable while being comfortable to move around in thanks to an 85 percent nylon, 15 percent spandex blend. That's paired with a durable water repellent coating and a permanent anti-odor silver ion treatment, making it a fantastic jacket for year-round travel.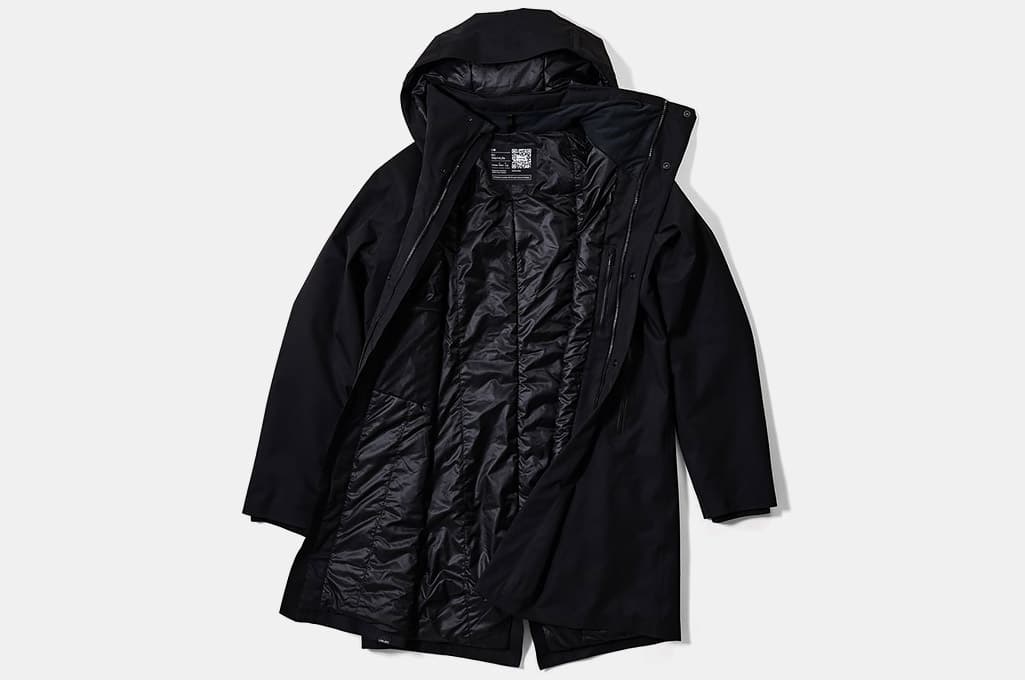 LifeLabs WarmLife Jacket
It's not everyday that you see a mixing of clean, minimalist clothing design with the hard sciences, but that's exactly what LifeLabs is doing. Their incredibly innovative materials are built from the ground up to accentuate the best parts of each garment, all while keeping a lightweight construction and clean lines. Their WarmLife Jacket is my favorite of the bunch, made almost entirely from recycled materials that are infused with a tiny amount of aluminum that works to reflect all of your ambient body heat right back to you. All that in a jacket that's 25 percent lighter than an insulated Gore-Tex makes it an impressive outer layer, indeed.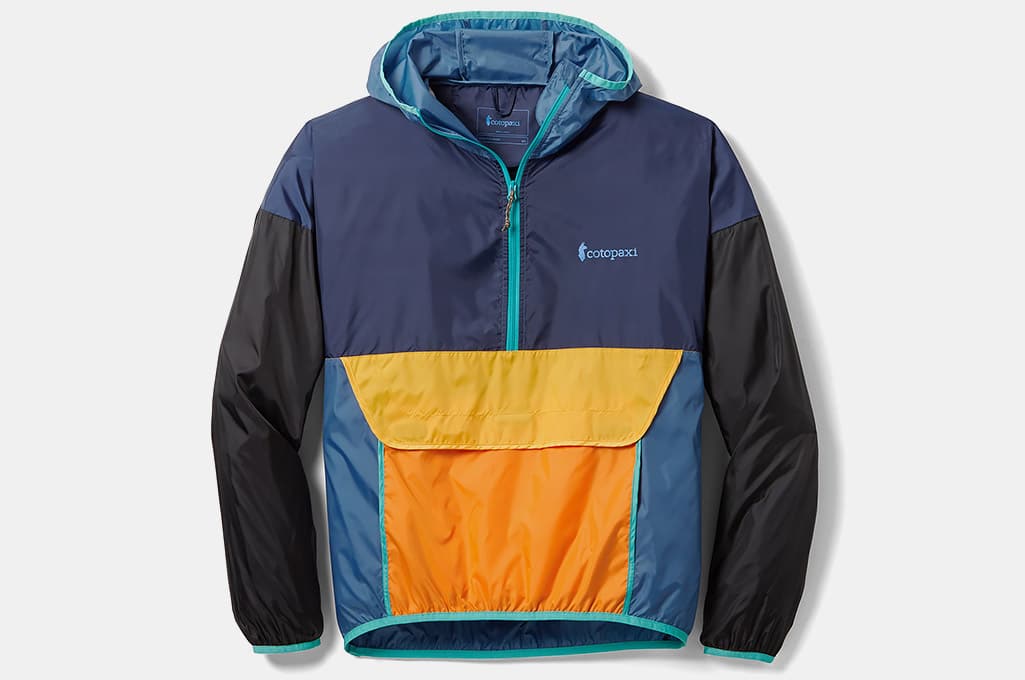 Cotopaxi Teca Windbreaker Half-Zip Jacket
If men's clothing has always struck you as a little bit too bland, you definitely need to check out Cotopaxi. Their vibrant colors and patterns are the perfect way to liven up your everyday look, and they have the added bonus of making you easy to pick out in a crowd while you're traveling with friends. For maximum travel utility, consider the Teca Windbreaker Half-Zip Jacket, a packable and pocket-filled layer that weighs in at an easy-to-carry five ounces. The front kangaroo pocket is the main attraction here: It can keep all of your gear safe and sound, and completely guarded from prying fingers on busy city streets.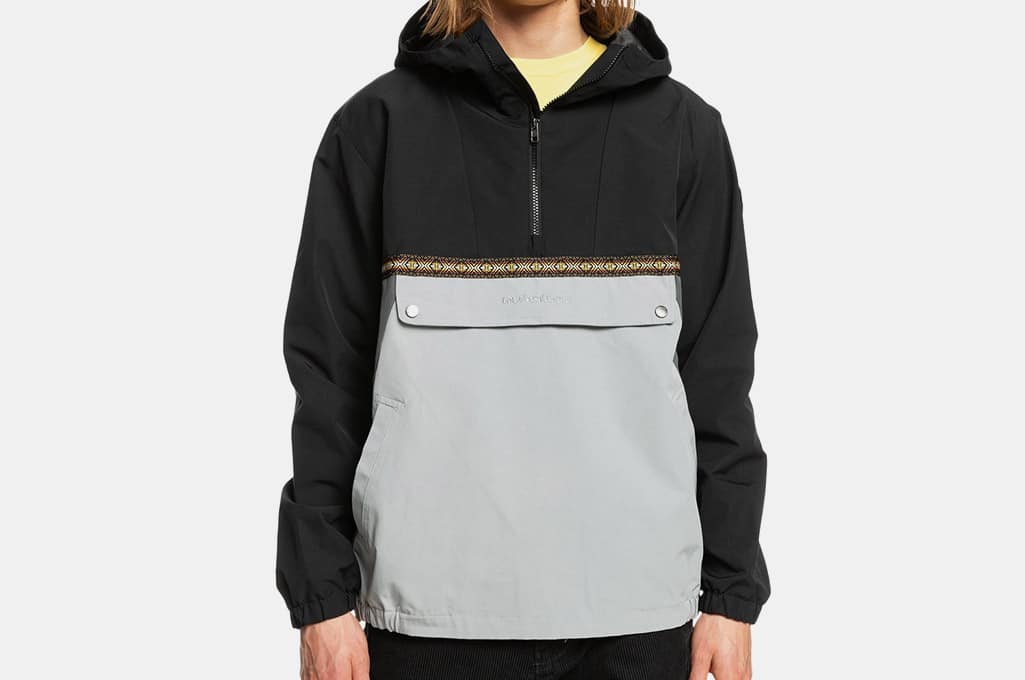 Quiksilver Popover Transeasonal Anorak Jacket
One of the most affordable jackets on this list happens to be one of the most versatile, as well: Quiksilver's Anorak Jacket. Modeled after the hooded jackets favored by the Inuit, it's a medium-weight cotton/poly blend outer layer with a big front pocket and adjustable hood. A lightweight taffeta lining has just enough padding to make it comfortable to wear over a t-shirt, and just enough loft to keep you warm when the weather turns cold. An excellent choice for heading to the beach any time of year.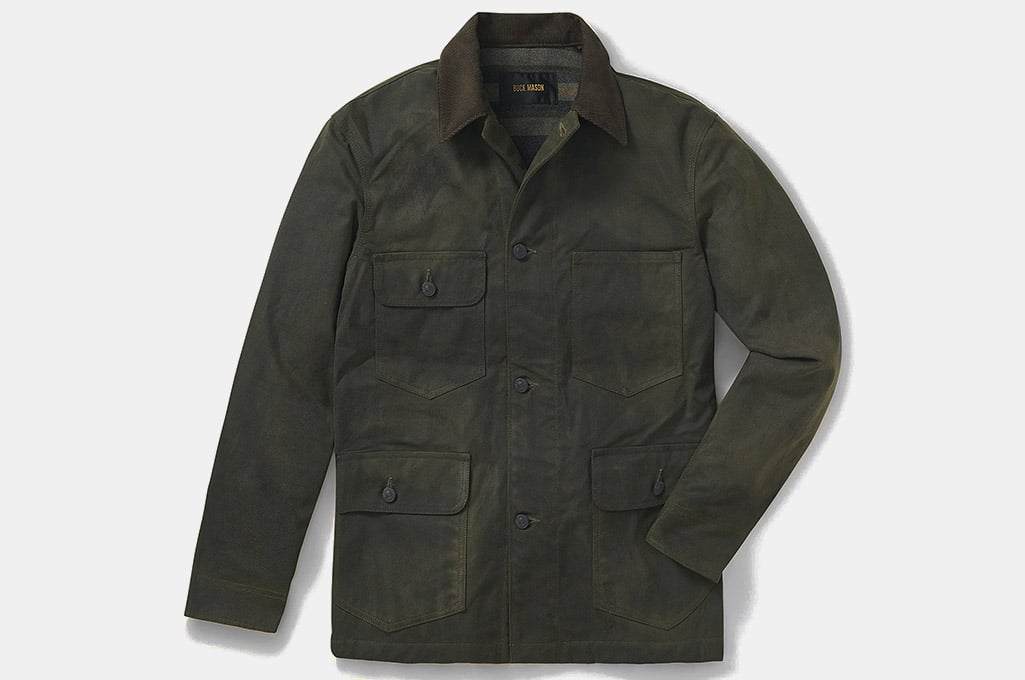 Buck Mason Dry Waxed Canvas Highland Jacket
When you have some serious cold weather travel ahead of you, reaching for a traditional chore coat may be the best way to go. Though their waxed canvas construction is heavier than many of the more technical layering options available, nothing beats a chore coat for durability and everyday functionality. Buck Mason's Highland Jacket combines rugged utility with fine fashion, making it a jacket that you'll be happy to wear as an outer layer to even the fanciest dinner. Plus it's blanket-lined for extra warmth, and studded with corduroy detailing for extra coziness.
Outerknown Apex Jacket by Kelly Slater
When pro surfer Kelly Slater founded Outerknown, he did it with the purpose of making attractive, high-tech clothing from the most sustainable materials and methods possible. That means tons of recycled fabric in the whole Outerknown lineup, and fair wages and working practices for everyone that makes their clothes. The Outerknown Apex Jacket takes that ethical base, adds a durable water repellent finish and a half dozen pockets, and makes a gorgeous jacket that can take you anywhere.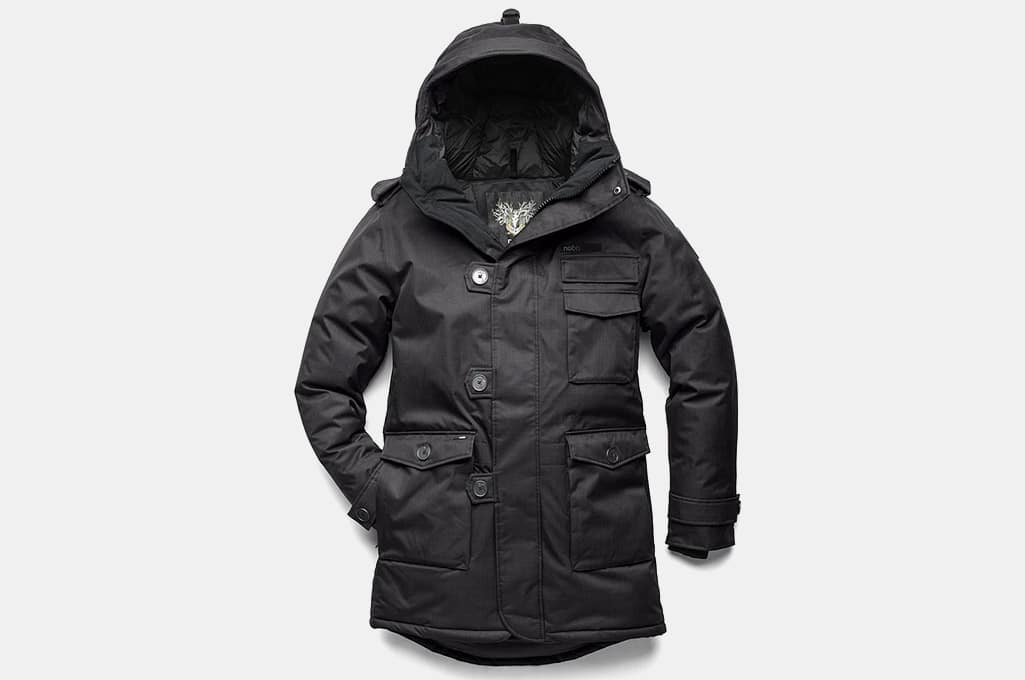 Nobis Shelby Military Parka
When your travels head North, your outerwear game better be on point if you want to enjoy the trip. And when I think of extended cold weather travel, I think of Nobis—a Canadian company that's making some of the best overcoats around for staying warm no matter the temperature outdoors. Their Shelby Military Parka packs a generous portion of Canadian origin white duck down into a durable polyester crosshatch shell, then treats the entire exterior to make it windproof and waterproof while staying breathable. An adjustable hood, sleeves, and waist are rounded out with interior and exterior pockets to keep everything you need right where it should be.
Disclosure: Clicking on these links and making a purchase may earn us a small referral fee, at no extra cost to you. Learn more here.