Huckberry's Surefire Gifts For Dad
He's the man who's got everything, the guy who taught you everything you know … and he deserves to be treated like it on Father's Day this year (and heck, every day, if we're being honest). What to buy for Father's Day this year that lives up to that hefty mantle, though? That's where we come in. To be more specific, that's where Huckberry enter the equation.
The Huckberry Father's Day Shop is, quite simply, packed with the kind of gear any dad will love, running the gamut from unique whiskey glasses to some of the best steaks on the planet, with a bit of menswear and some everyday carry essentials thrown in for good measure. No matter how hard it seems like Dad might be to buy for, we assure you, there are plenty of gifts for Father's Day to be found here.
To help you cut through the clutter and find a truly great gift, we pulled together just a few of Huckberry's best gifts for Father's Day. The best gifts for your dad, your father-in-law, your newly dad-certified best friend or brother — any dad in your life at all — can be found below.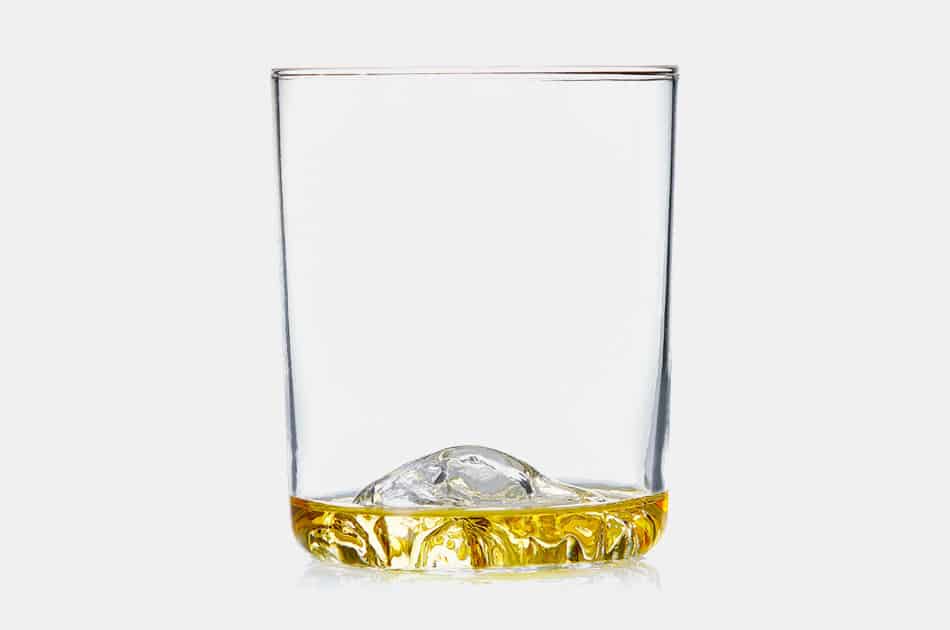 Whiskey Peaks Half Dome Glasses Set
The dad who loves whiskey will assuredly love these stylish, highly unique whiskey glasses. They're a Huckberry staple (and a staple of any well-stocked bar cart), and the fact that they pay homage to our national parks through raised topographic impression at the base of the glass is pretty darn cool — to say the least. If your dad loves the great outdoors and whiskey in equal measure, this gift knocks it out of the park.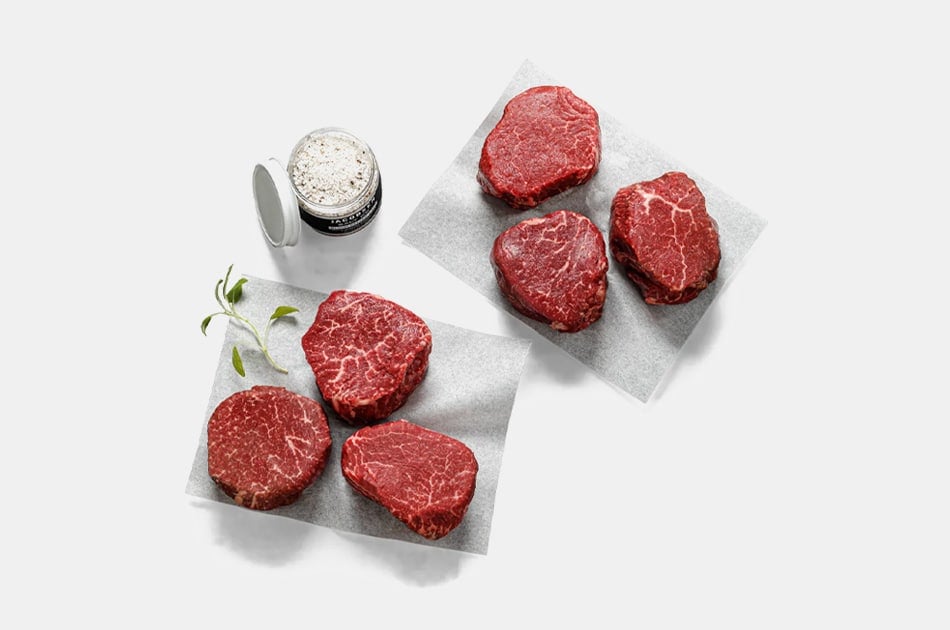 Snake River Farms First Class Filet Pack
We mentioned above we'd be diving into mid-rare steaks for Father's Day, and if you were at first skeptical, just know that Huckberry sells those, too. They're coming at you courtesy of Snake River Farms, and the mouth-watering First Class Filet Pack is enough to make Father's Day a favorite memory this year. Sustainable, delicious and high-quality steak is as good as it gets, so give Dad the best.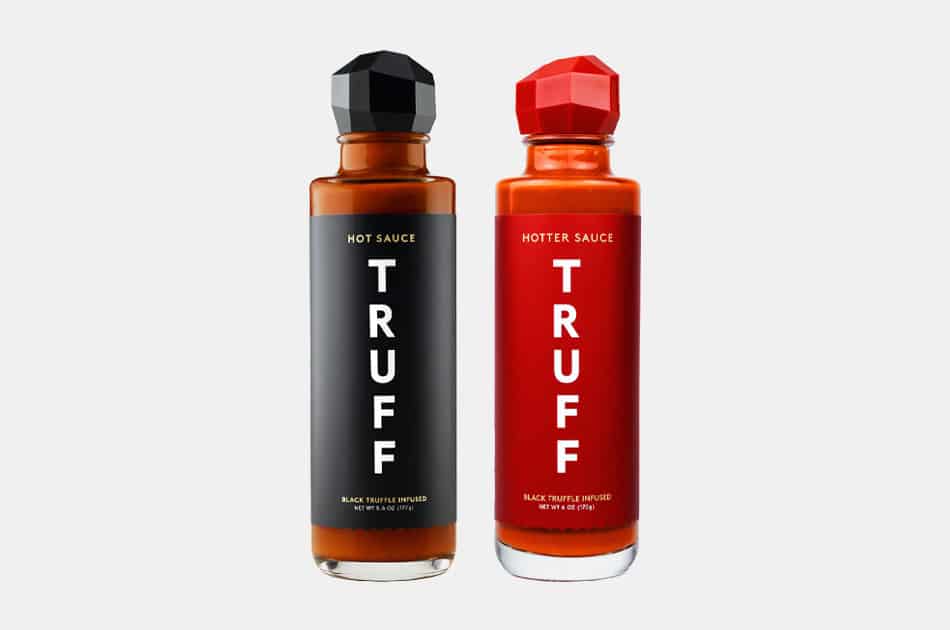 Truff Black Truffle Infused Hot Sauce
Can your dad simply not get enough hot sauce on, well, just about everything? We're the same way when it comes to cooking and grilling, so the Truff Black Truffle Infused Hot Sauce just might be the perfect Father's Day gift if that's the case in your household, too. This 2-pack features both "hot" and "hotter" options to add a delicious kick to your Father's Day meals — it's a gift you can enjoy, too.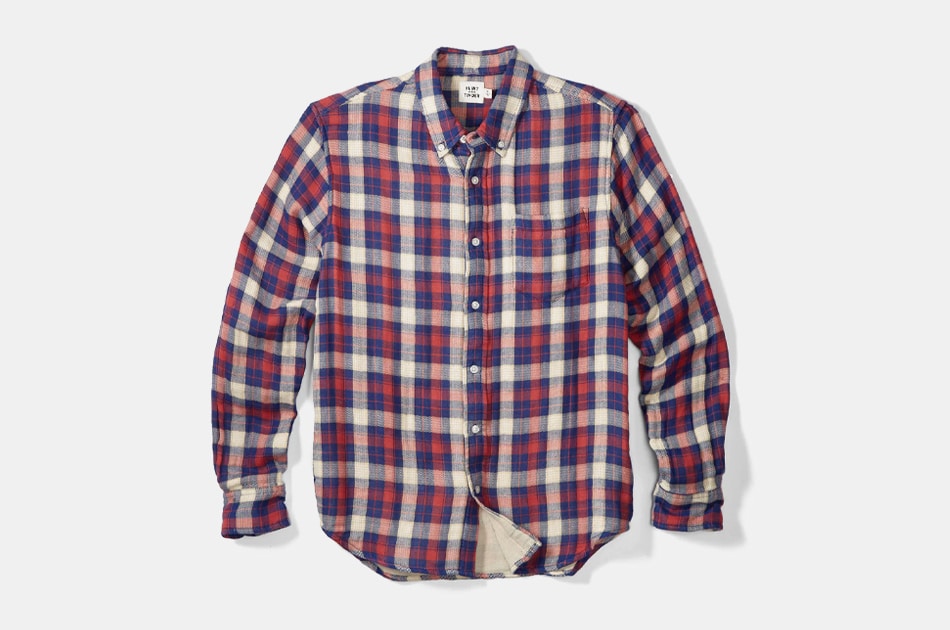 Flint and Tinder Organic Double Gauze Shirt
The ultimate shirt for Dad and the ultimate summer style essential, all rolled into one. You can always count on Flint and Tinder to deliver everything from men's shirts to quality men's chinos and tees, and this Organic Double Gauze Shirt is no exception. Pick up more than one if you so please, given the stylish pattern options — pops is sure to love it. He might want to throw it on right out of the box, too.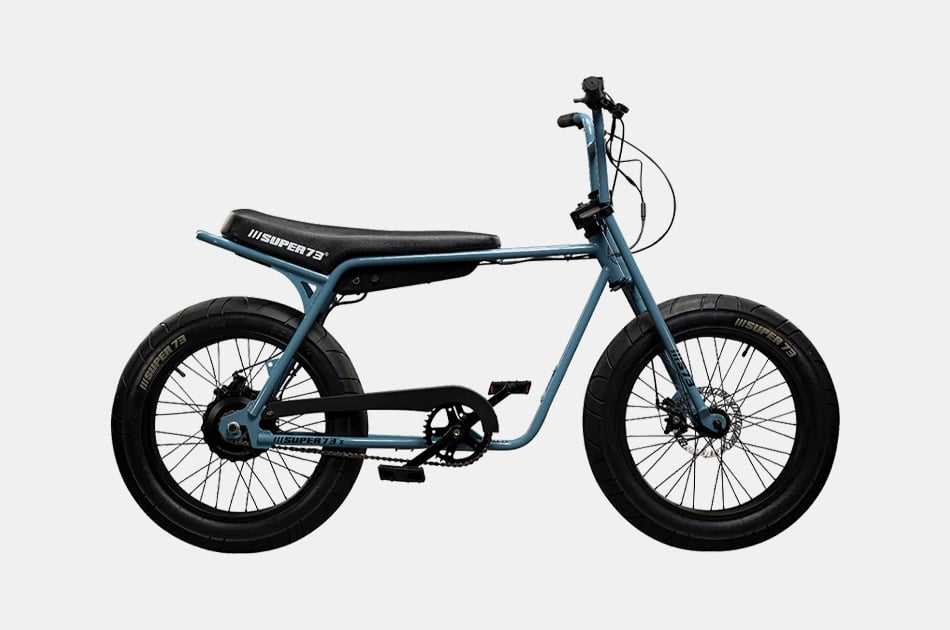 Super73-Z1 Lightweight E-Bike
For the dad who loves adventure, the spirit of the trails and the zip of the morning commute, there's this investment-level, durable-as-heck E-bike from Super73. A compact and zippy e-bike with battery life that lasts anywhere from 15 to 25 miles, this is the dependable new option to help dad get around town. Don't worry, assembly is minimal — and the performance of this bike is the gift that keeps on giving.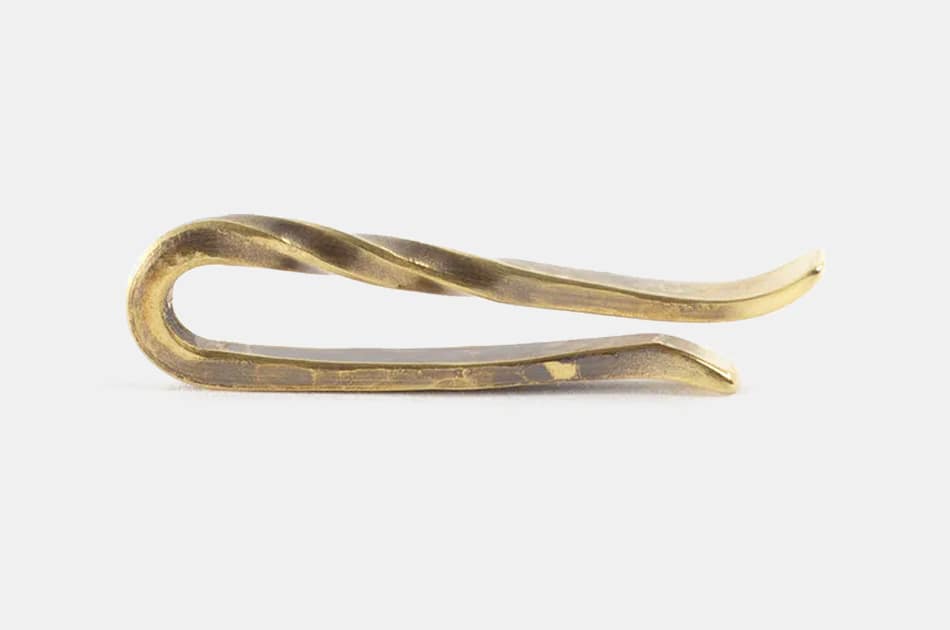 Studebaker Twisted Tie Bar
Father's Day can be a great time to get a more unique gift for your dad — something that shows you put thought and care into your search. A unique take on the tie bar (quite literally a twisted one) could be just the ticket for you this year, particularly if your father or father-in-law enjoys suiting up. Made from solid American brass in Pittsburgh, we guarantee he doesn't have a tie bar like this.
Huckberry Cruisers Sunglasses
Looking for an affordable (but no less cool) gift for Dad this year? Try picking up these newly launched Huckberry Cruisers Sunglasses. Exceptionally well-priced and made to last using the exacting standards for which Huckberry is known, the Cruisers are the kind of sunglasses he'll have for years — they're a surefire step above standard grocery store shades, that much is true.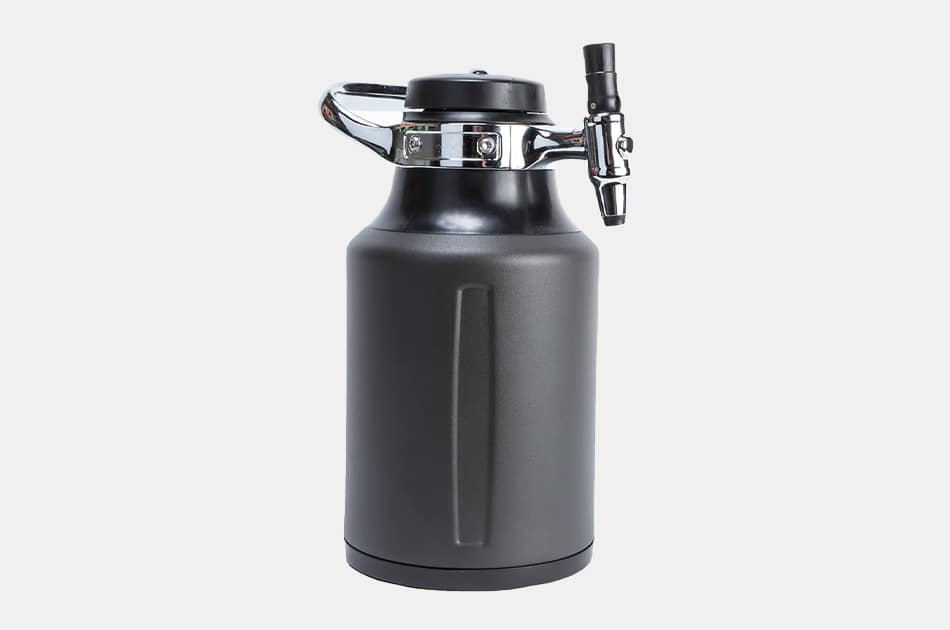 GrowlerWerks uKeg Go
We just might have found it — the perfect gift for the dad who loves craft beer. What better way to store your favorite craft beer than a supremely well-designed and surprisingly stylish growler from the good folks at GrowlerWerks? There just not might be a better (or easier-to-use) growler out there, so the dad(s) in your life will definitely appreciate. And eventually, you'll get to enjoy the benefits of fresh tap beer right from home, too — again, another gift that gives and gives.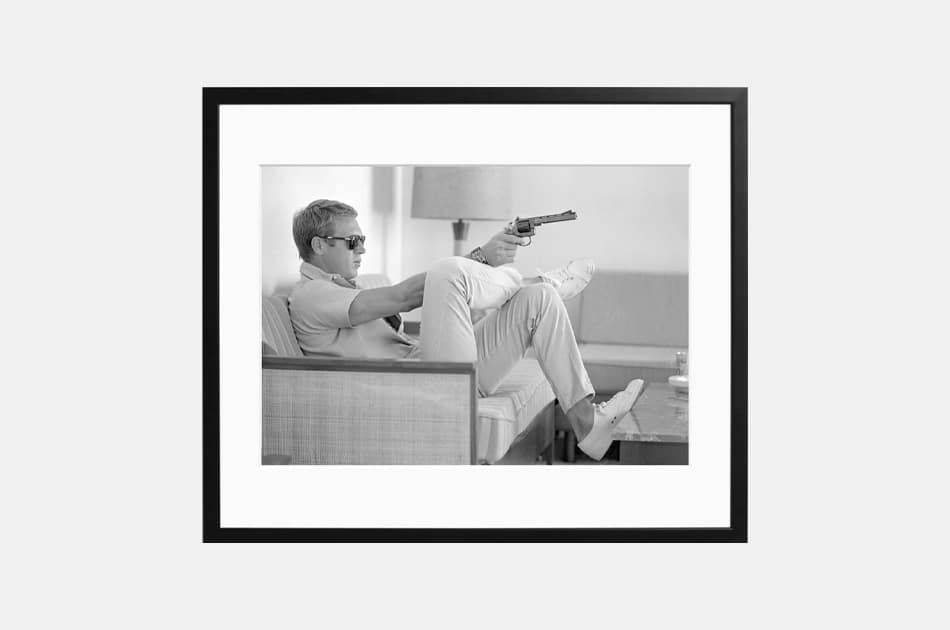 Sonic Editions Steve McQueen Portrait
You know this photo, your dad knows this photo … why not make it permanent? One of the original style icons gets immortalized in a pretty fitting way with this supremely high-quality, office or den-friendly print. Mounted in a handmade wooden frame using gallery-quality perspex, this is a seriously limited-edition offering showcasing Mr. Steve McQueen doing what he does best — being the coolest on the planet.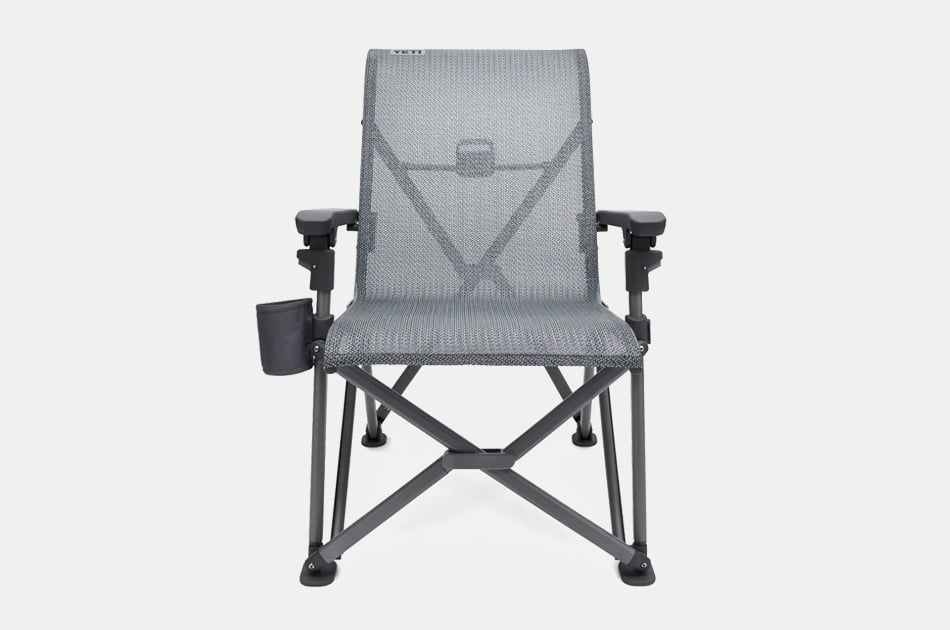 Yeti Trail Head Camp Chair
We think we might have found it: One of the best gifts for the dad who loves the great outdoors. Sometimes, the best part of camping is kicking back at the end of the day, and your dad needs the best camping chair in which to do so. Leave it to YETI to make a high-quality camping chair that'll be used for years to come — all that's missing is an ice-cold beer from Dad's YETI cooler, right?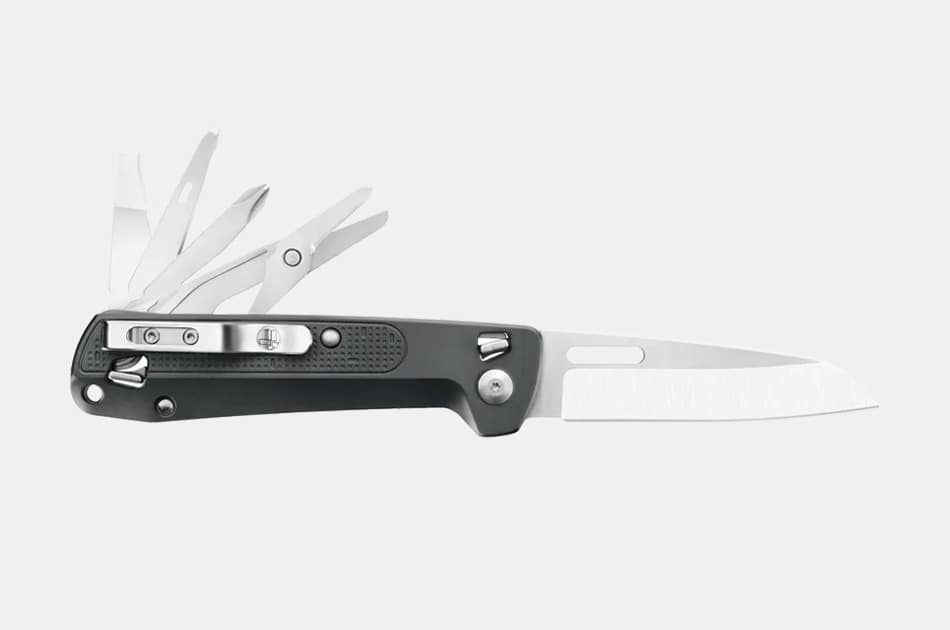 Leatherman FREE K4
If the dad you know is constantly tinkering around the house and tackling projects big and small, we found the perfect gift for him — this durable, USA-made Leatherman multi-tool. The Leatherman FREE Line packs a ton into one compact everyday carry package, featuring handy tools like a bottle opener, a package opener, an awl and three screwdrivers. What more could you want from a sub-$80 multi tool?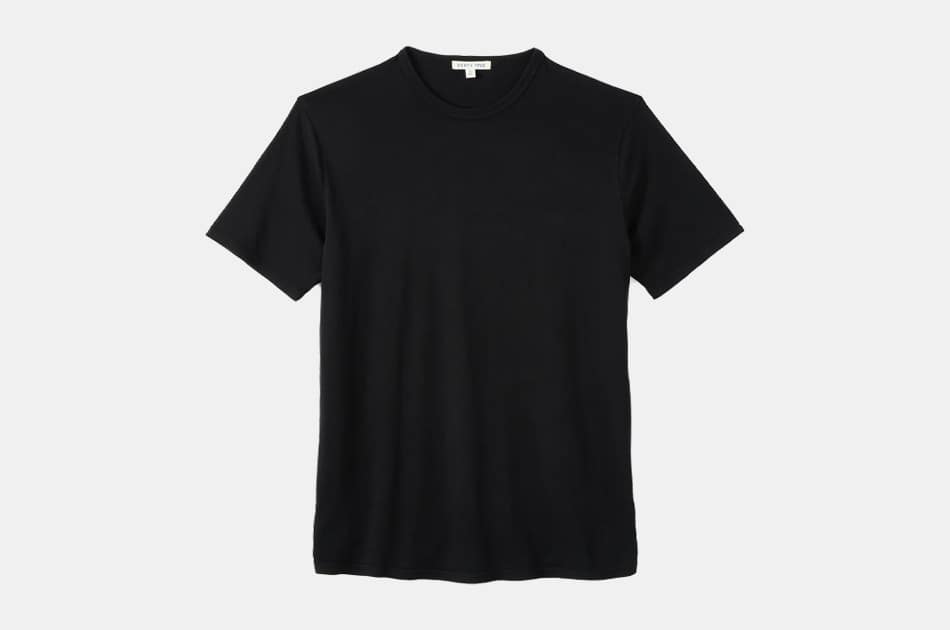 Forty Five Supima Crew Tee
Know a dad with a burgeoning or well-established record collection? Get him this tee. Why? Well, it's one of the best men's tees on the market, for starters. But it was also developed by Huckberry to pay homage to the 45RPM record, which featured one perfect single and revolutionized music forever. Seriously. So, one perfect tee in tribute to one perfect hit single — and a pretty great deal for the dad in your life, to boot.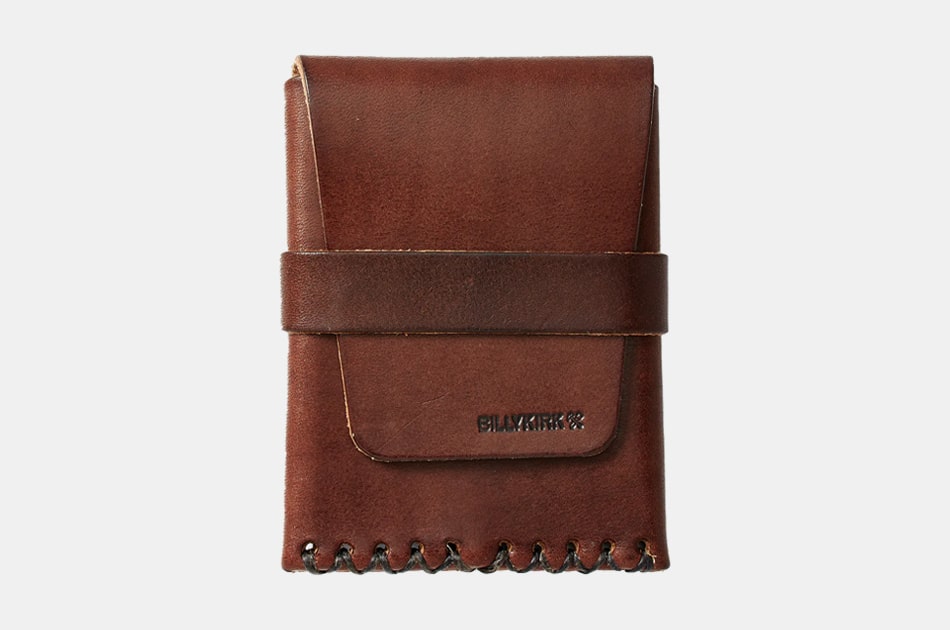 Billykirk x Flint and Tinder No. 155 Flap Card Case
Maybe your dad's wallet could use an upgrade — a big, big upgrade. Gone are the days of the bulky, overstuffed wallet, as we often say here at GearMoose. Usher Dad into the present with this handsome and remarkably well-made leather card case from the team at Billykirk & Flint and Tinder. It's his new favorite everyday wallet (at least, we hope so).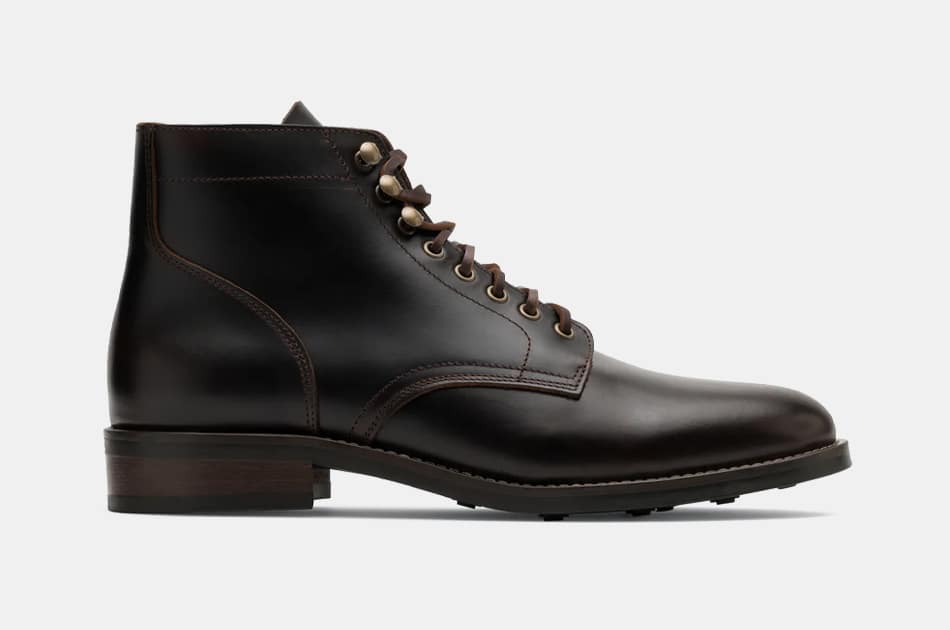 Rhodes Footwear Dean Boots
What are you going to get the stylish dad or dads in your life this year? The answer could just be these classic, rugged leather boots. Part of the Rhodes Footwear line as developed by Huckberry, these truly are a standout pair — available in a range of versatile colors and made with supple leather. They'll break in over time and leave your dad with even more great stories to tell.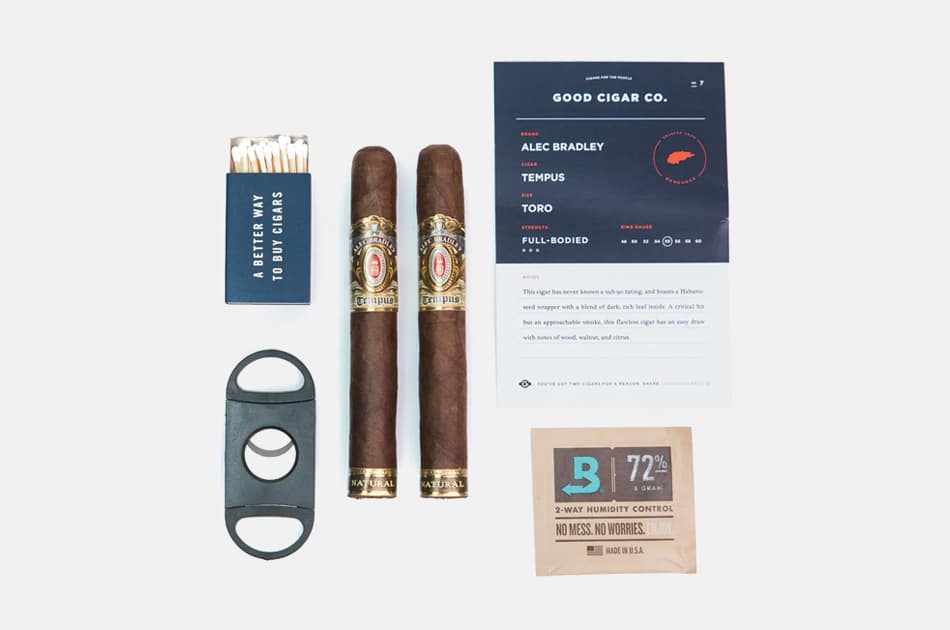 Good Cigar Co. Cigars
See, we told you this list had something for every dad, did we not? For the dad who loves a cigar with his favorite bourbon, consider picking up this refined Good Cigar Co. Cigar Pack, which also features branded matches and a cigar cutter to make the process all the more enjoyable.
Disclosure: Clicking on these links and making a purchase may earn us a small referral fee, at no extra cost to you. Learn more here.
freestar.config.enabled_slots.push({ placementName: "gearmoose_leaderboard_btf", slotId: "gearmoose_leaderboard_btf" });