When it comes to fall beers, there are a few usual suspects. We're talking about fresh-hop IPAs, pumpkin ales, Oktoberfest-style beers, and saisons. You can spend September through December drinking these beers alone and you'll be more than happy. But there's one beer that's a little overlooked that just might be the perfect beer to bridge the gap between summer and fall (and drink well into winter). It's the classic, rich, sweet brown ale.
Originating in England (like many beer styles) in the 1600s, brown ales were originally made with very few hops and brown malts. That was pretty much all you needed to create this beer in those days. Like many beers, it lost some popularity over the years (due to tastes evolving into lighter beers during the 1700s), but made a comeback in the 1800s and really made a name for itself when Newcastle Brown Ale was launched in 1927. Since then, the style has been a strong and steady autumnal go-to for drinkers all over the world.
Known for its dark brown hue (not surprisingly) it's a moniker that encompasses many different styles, but all are top-fermented. Style includes English brown ales, brown porters, Flanders red ales, German brown ales, and most importantly American-style brown ales.
The latter is what we're mostly going to center in on today. Known for its copper color and caramel malt, sometimes roasted coffee-like, chocolatey, subtly hoppy flavor, it's a style that works perfectly as a fall sipper. What more could you want on a chilly autumnal evening?
Below, you'll find fifteen of the best brown ales that you can drink right now and well into the winter months ahead. Some are classic and malty and others are brewed with complementary flavors. All are warming, delicious, and perfect for fall weather.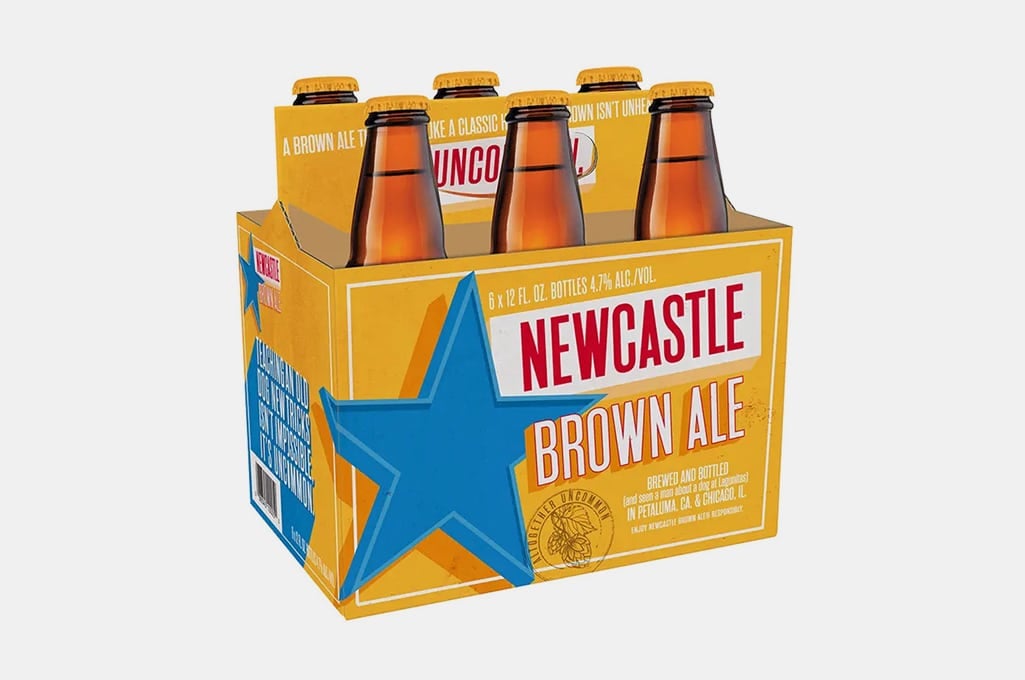 Newcastle Brown Ale
The beer that started the modern love for brown ales, Newcastle has been made the same way for almost one hundred years. The dark brown color lets you in on what you're about to taste. A nose of caramel and vanilla lead to more of the same on the palate. It's loaded with toasted malt, butterscotch, and bready malt flavors. If you only drink one beer on this list, make it Newcastle. This OG deserves respect.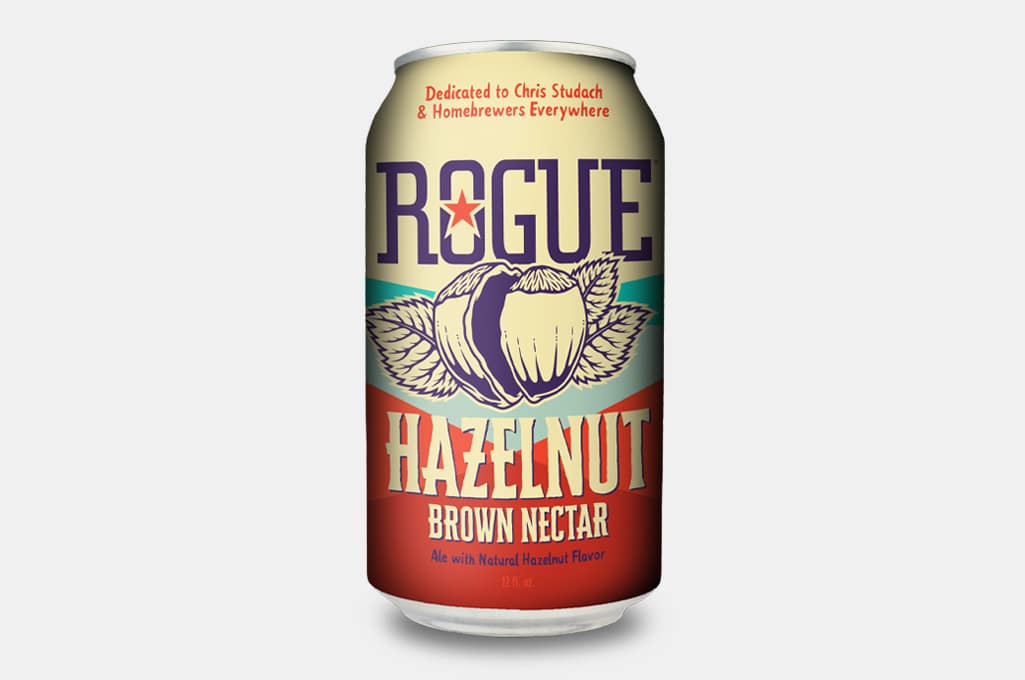 Rogue Hazelnut Brown Nectar
This is definitely not your usual brown ale. This 5.6 percent complex, award-winning brew was made with 2-Row, Munich, C15, C75, C120, Kiln Coffee, and Brown malts, Perle and Sterling Hops, coastal water, Pacman yeast, and most importantly, hazelnut extract. Brewed in the style of a European brown ale, it's rich, slightly sweet, malty, and filled with nutty aroma and flavor.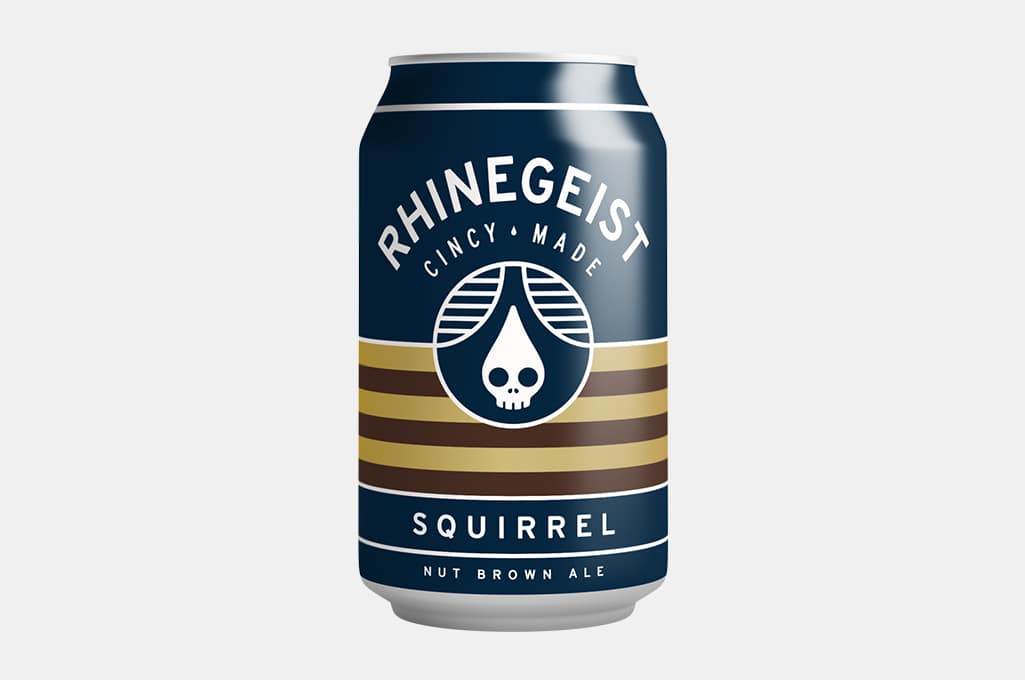 Rhinegeist Squirrel Nut Brown Ale
If you've never tried a beer from Cincinnati's Rhinegeist, fall is the time. The brewery's 4.8-percent nut brown ale is brewed with Crystal Dark, Maris Otter, Pale Chocolate, and Brown malts, as well as Magnum and Glacier hops. This results in a beer with a nose of sticky toffee, hazelnuts, and dried fruits. The palate is swirling with a light fruitiness, almond cookies, caramel malts, and a nice, pleasing slight hop bitterness at the very end.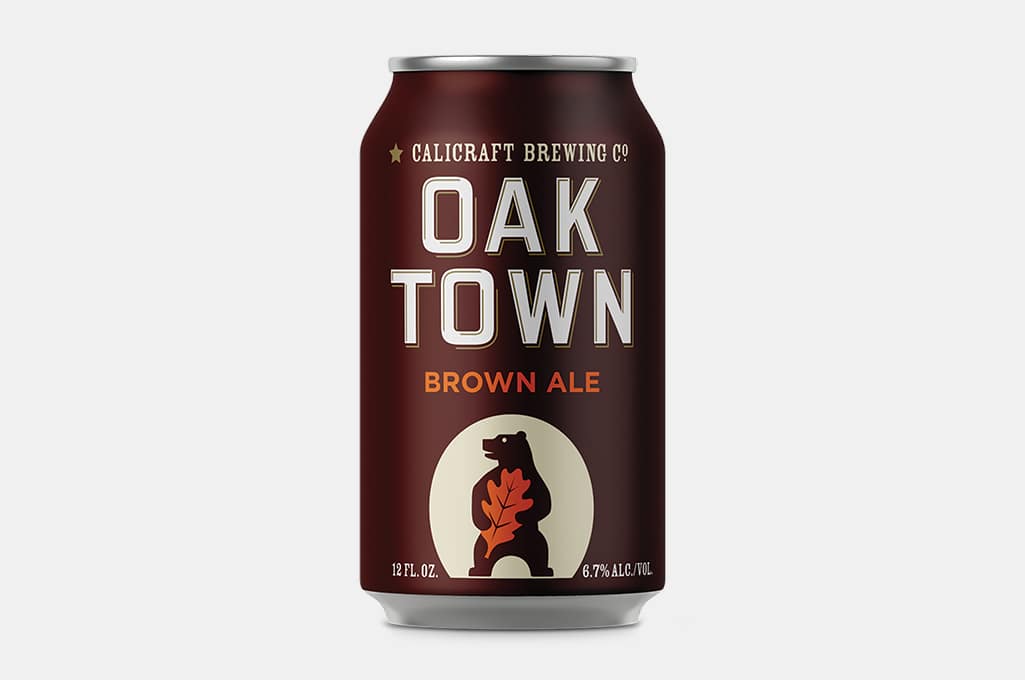 Calicraft Oaktown Brown Ale
Calicraft touts this 6.7-percent brew as "not your traditional brown ale" and we couldn't agree more. Three different oaks are added during the fermentation process. This along with roasted malts and Cascade hops give this beer a complex, unique flavor profile that has aspects of robust red wine, a roasted coffee-like porter, and a slightly hoppy, bitter pale ale all rolled into one. It's like fall itself, utterly complicated and perfect.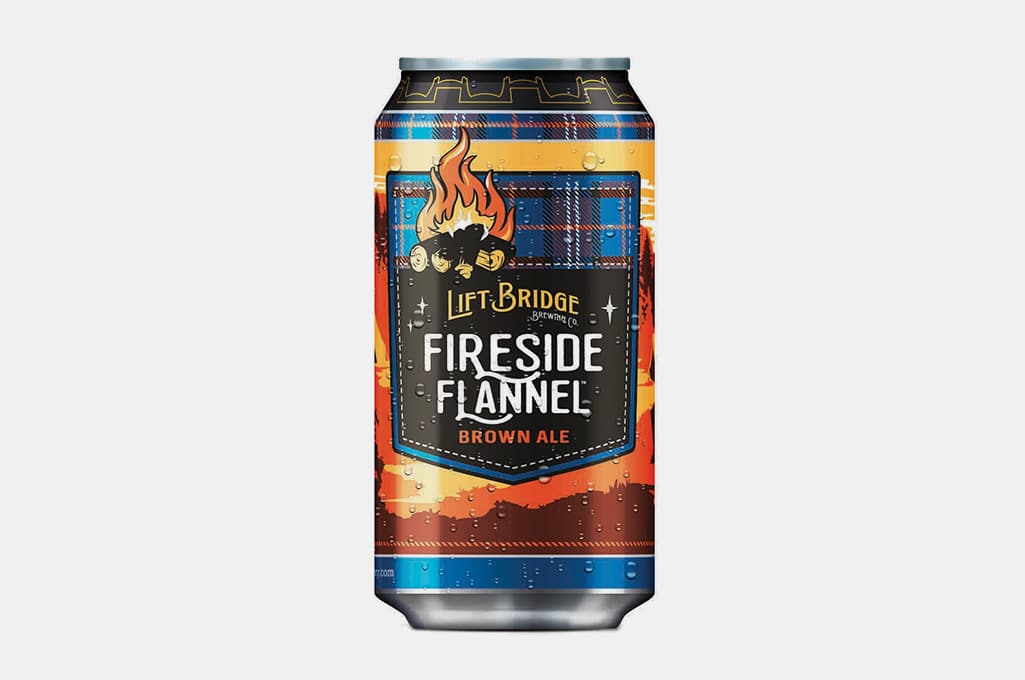 Lift Bridge Fireside Flannel Brown Ale
This is an aptly-named brown ale. It's loaded with Northern Brewer, Spalt, and Goldings hops as well as Maris Otter, Crystal, Biscuit, Special B, and Chocolate malts. It's filled with roasted malt, chocolate fudge, and freshly brewed coffee flavors. It's a great warming, rich, and robust sipper on a chilly fall day or evening.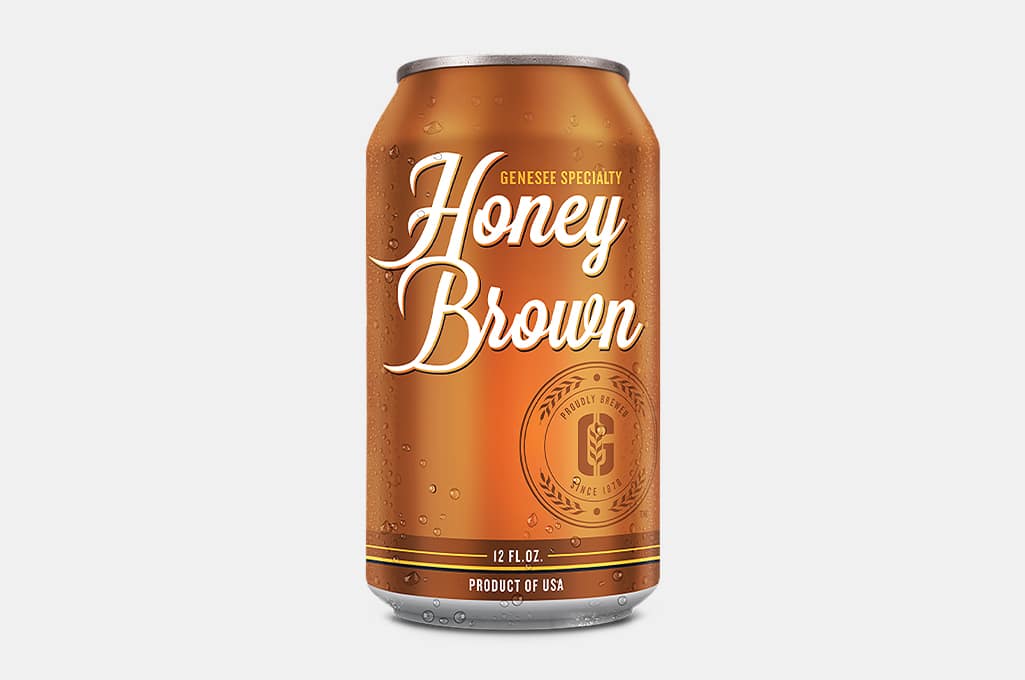 Genesee Honey Brown Ale
If you've ever seen Genesee beer at your local grocery store, you've probably only noticed its classic, bargain-priced lager. There's so much more to this Rochester, New York-based brewery. Its Cream Ale has a cult following but its Honey Brown with its amber-colored hue is a nice combination of caramel malts and sweet, pleasing honey flavor.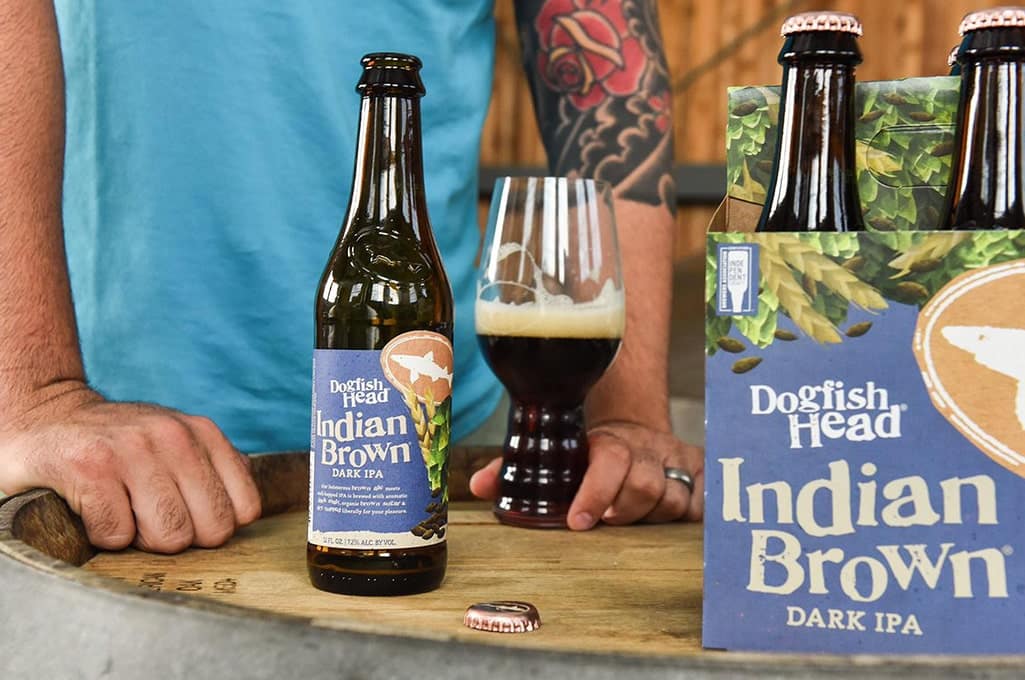 Dogfish Head Indian Brown Ale
Dogfish Head is well-known for its IPAs and over-the-top, unique beers. But Dogfish Head Indian Brown Ale just might be the best fall beer produced by the Delaware brewery. First released in 1999, this beer is referred to by Dogfish Head as a "cross between a Scotch Ale, an India Pale Ale, and an American Brown." It's filled with flavors of caramel malts, lightly roasted coffee beans, and nicely dry, slightly bitter hops.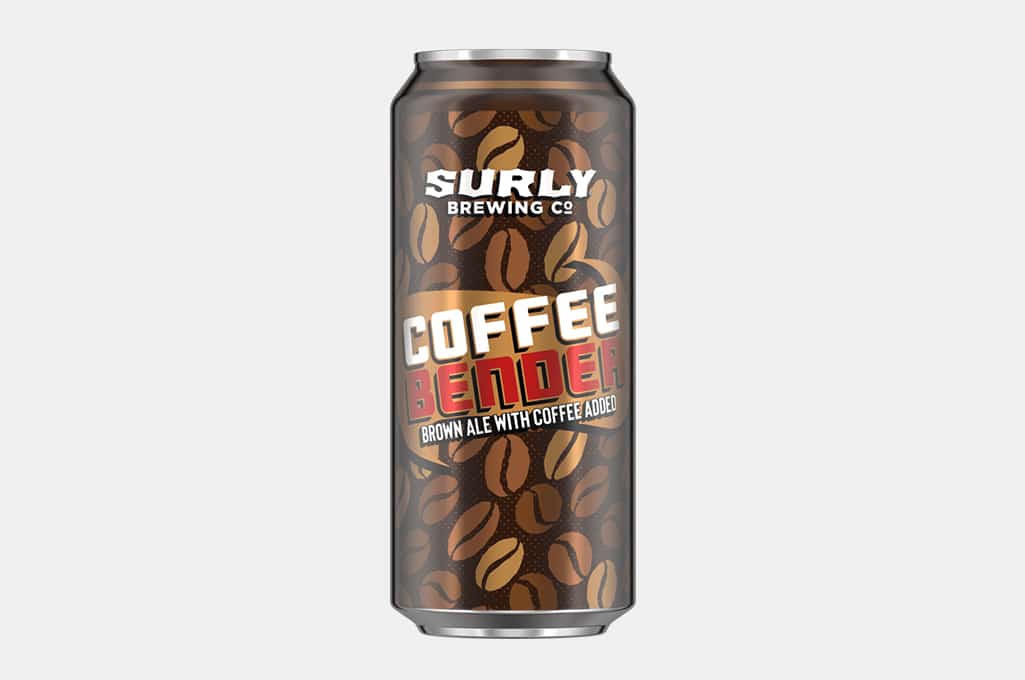 Surly Coffee Bender Brown Ale
Surly Bender is the brewery's 5.5-percent oatmeal brown ale. And you'll be pretty happy sipping on this fall beer. But if you want to ramp it up in the flavor department, you'll grab a Surly Coffee Bender with its Pale Ale Aromatic, Medium Crystal, Dark Crystal, and chocolate malts, as well as oats and coffee. It's rich, robust, and filled with roasted coffee flavor perfect for fall weather.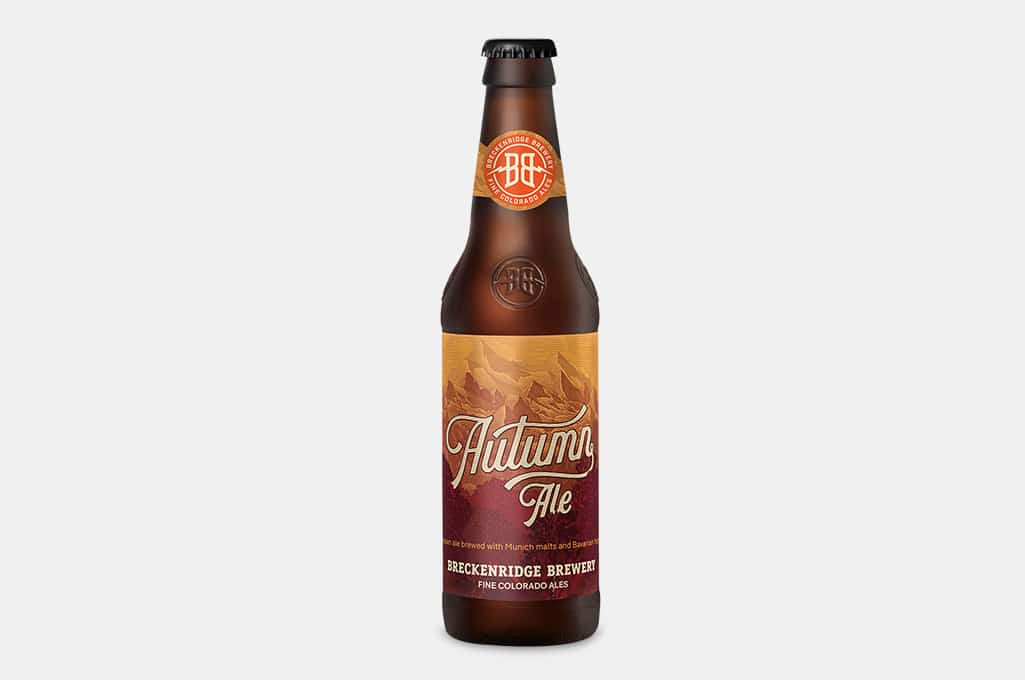 Breckenridge Autumn Ale
Even if you don't find yourself anywhere near the mountains of Colorado, you can sip on a Breckenridge Autumn Ale. This fall seasonal brown ale is brewed in the European style with Munich malts and Bavarian hops. The result is a slightly nutty, sweet, rich, roasted malt-forward beer that's well-suited for fall and all of its cold weather.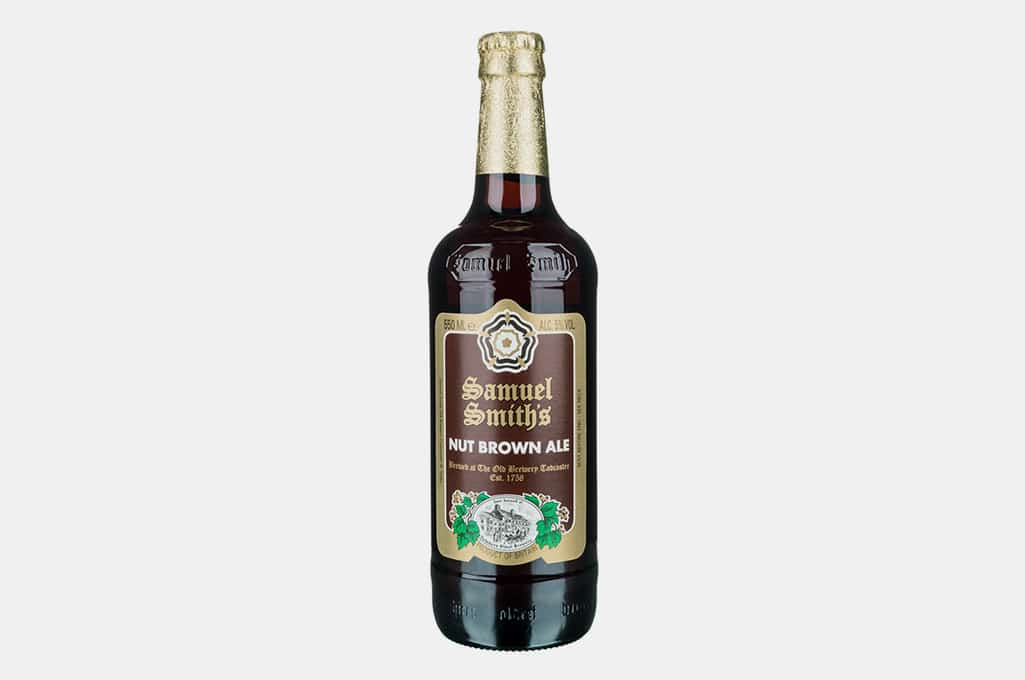 Samuel Smith's Nut Brown Ale
While Newcastle might be the most well-known brown ale, Samuel Smith's is the most beloved nut brown. Brewed with simple ingredients like water, malted barley, yeast, cane sugar, and hops, it's been made the same way since the 1700s. It's known for its nutty, sweet, rich flavor that pairs well with desserts and chilly weather.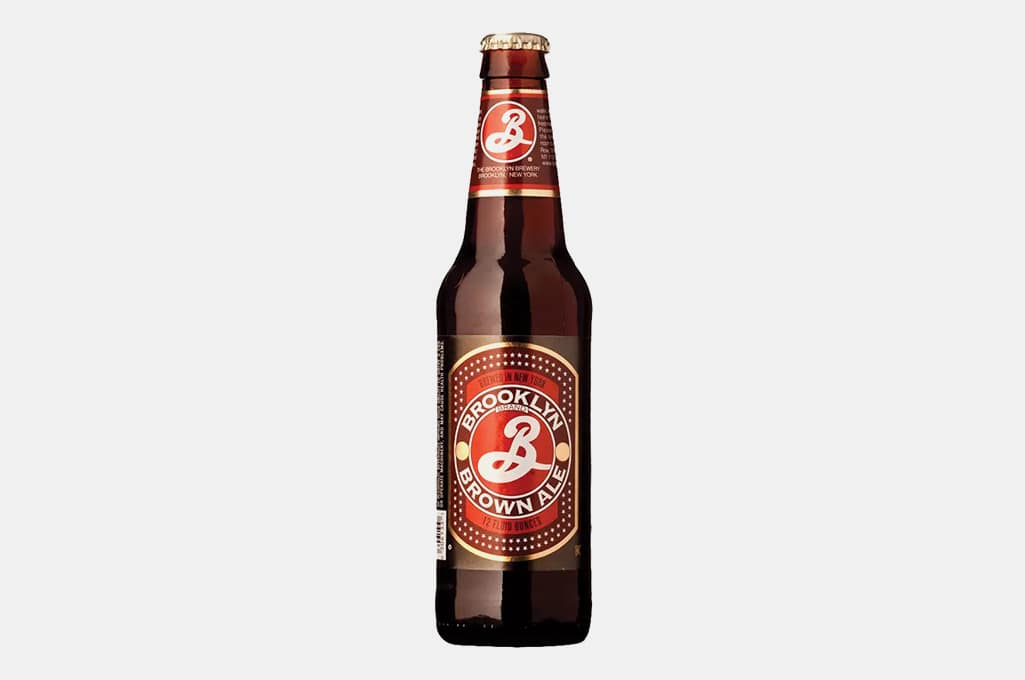 Brooklyn Brown Ale
One of the most popular American craft brown ales, this 5.6-percent year-round offering from Brooklyn tastes like fall in a bottle (or can). That is if your fall doesn't include overly sweet pumpkin spice flavoring. These fall flavors include roasted, caramel malts, rich chocolate, and nice, slightly bitter, floral hops.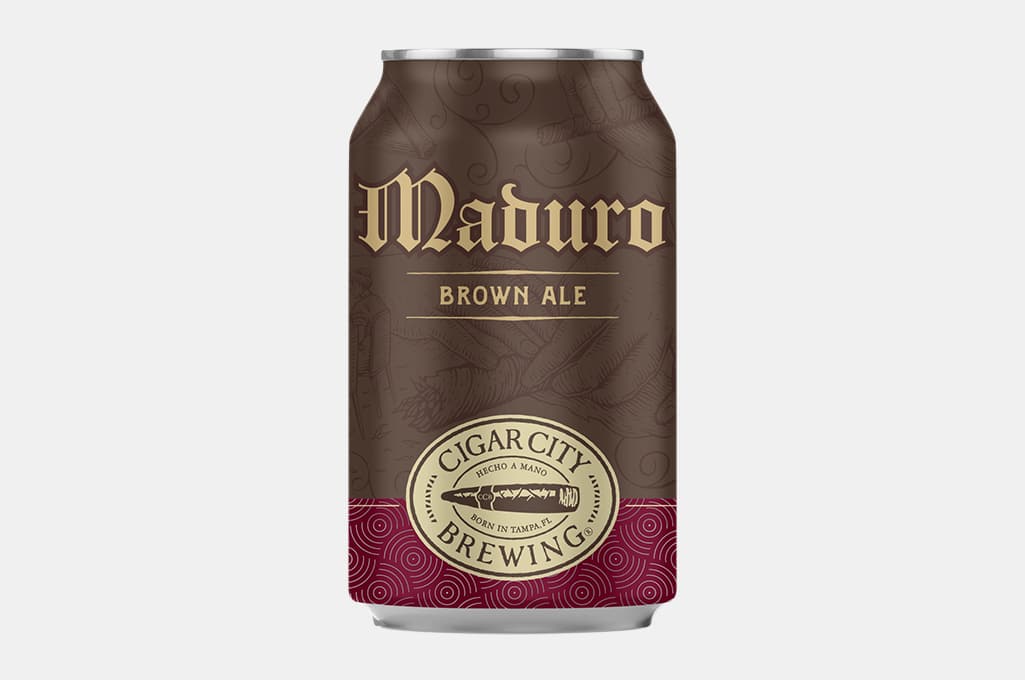 Cigar City Maduro Brown Ale
Named for the legendary cigars made in Tampa's Ybor City, Maduro is a 5.5-percent brown ale created to have cigar-like characteristics. We can verify that it does. Brewed with Chocolate malt and flaked oats, it's filled with hints of chocolate fudge, freshly brewed coffee, and sweet caramel.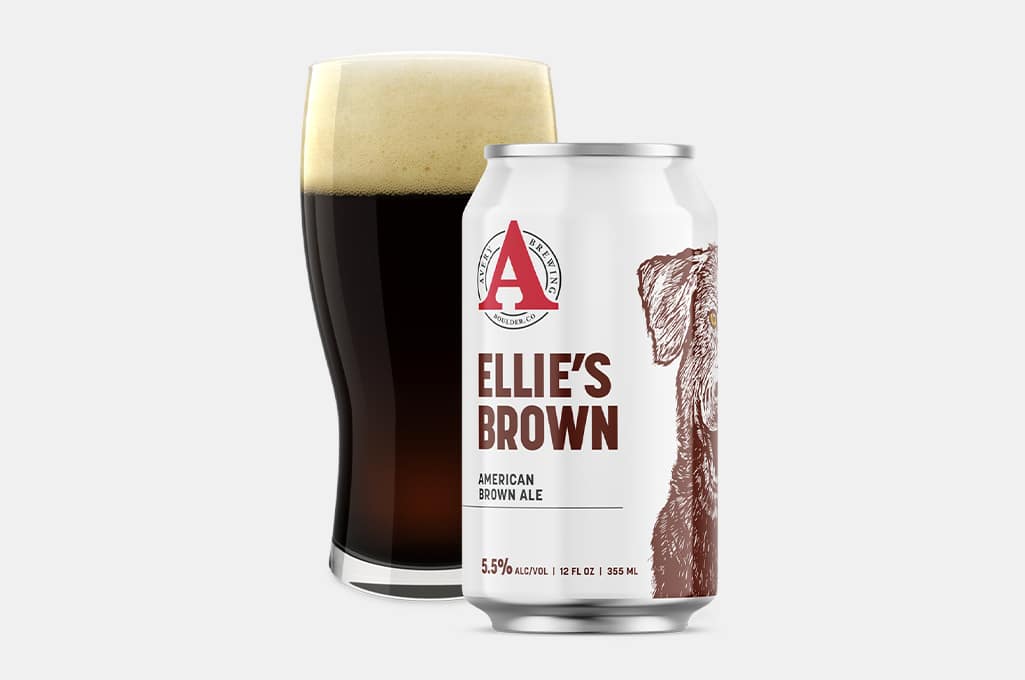 Avery Ellie's Brown Ale
One of the best examples of the American-style brown ale, Avery Ellie's Brown Ale is brewed with Munich, C-120, Honey Malt, Cara Pils, Chocolate, and 2-Row malts. This results in a bold, robust rich, chocolate-filled, coffee-like, vanilla, and caramel-centric beer well-suited for fall imbibing.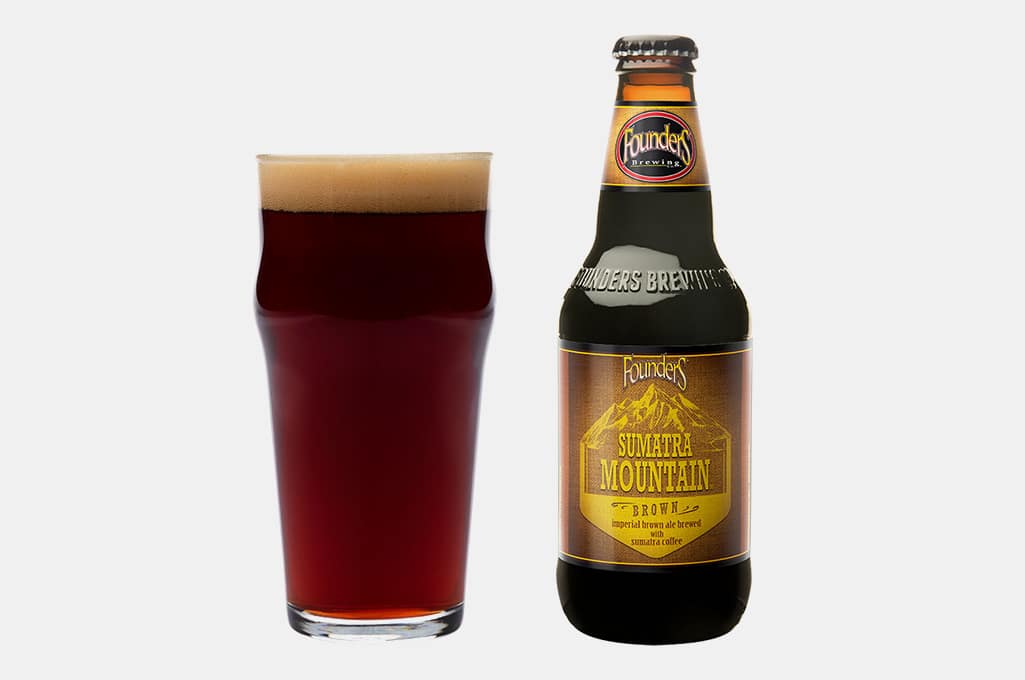 Founders Sumatra Brown Ale
This is definitely not your average brown ale. This turbo-charged, 9-percent brew is made with chocolate malt, caramel malt, Munich malt, and flaked barley. That would be all well and good and it would be a robust, rich beer. But the addition of Sumatra coffee brings this beer to a whole new fall-centric beer.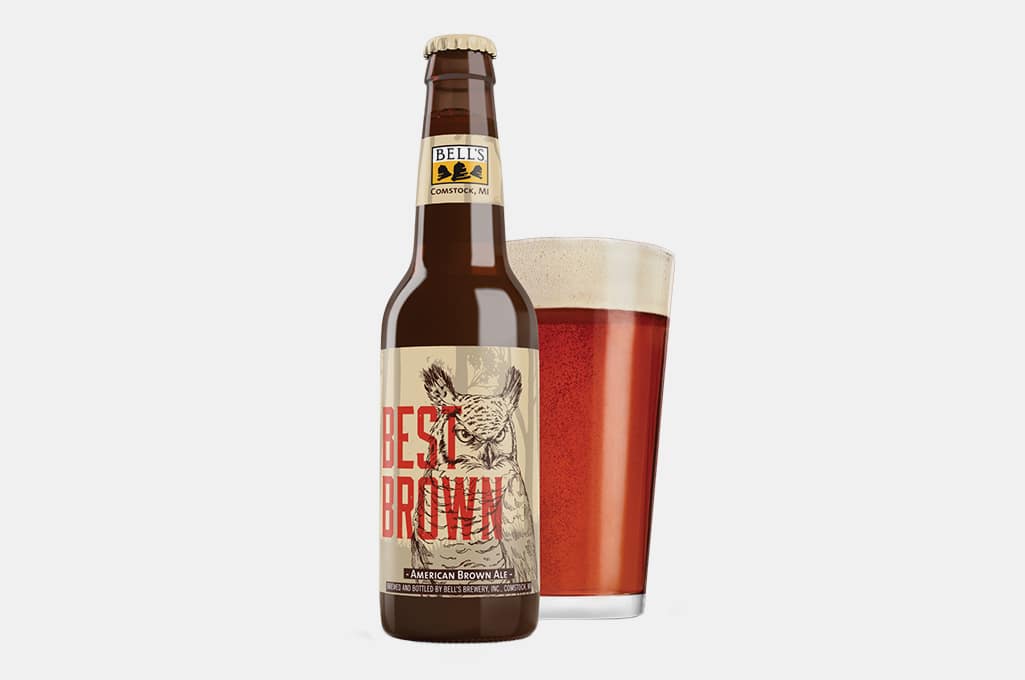 Bell's Best Brown Ale
One of the most popular brown ales in the US craft beer world, Bell's Best Brown is 5.8 percent ABV and a great combination of malts and hops. It just might be the best beer to drink during the last gasp of summer and the beginning of fall. It's lighter than most brown ales but has nice caramel malt and sweet chocolate flavors.
Disclosure: Clicking on these links and making a purchase may earn us a small referral fee, at no extra cost to you. Learn more here.
freestar.config.enabled_slots.push({ placementName: "gearmoose_leaderboard_btf", slotId: "gearmoose_leaderboard_btf" });