Best EDC Knives Under $30
Everyday carry kits are continually evolving to meet the needs of their respective carriers, and now typically include an assortment of keychain tools, key organizers, front pocket wallets, and other EDC essentials. The folding knife, however, continues to be the most important staple in an EDC kit for many people. EDC Knives are compact yet durable, and functional enough to tackle a variety of tasks assigned to them throughout the day such as opening boxes, cutting rope, or defending against an unrelenting attacker.
Building a respectable everyday carry ensemble takes time and money, but buying a quality EDC knife shouldn't require half of your paycheck. For those on a budget looking to update their everyday carry, we've compiled this list of the best EDC knives under $30.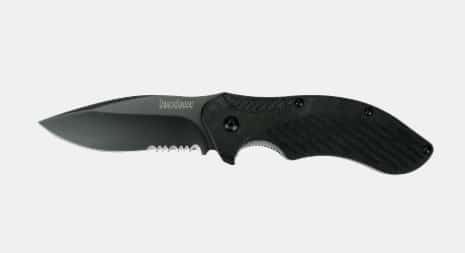 Kershaw Clash
For everyday carry, you really can't go wrong with any knife that Kershaw has to offer. They're strong, lightweight, and only get better after you put a little wear and tear on them. The Clash features a stainless steel drop-point blade with a partial serration for tackling rope or webbing, a glass-filled nylon handle, a locking liner, and Kershaw's excellent SpeedSafe assisted opening mechanism. – buy it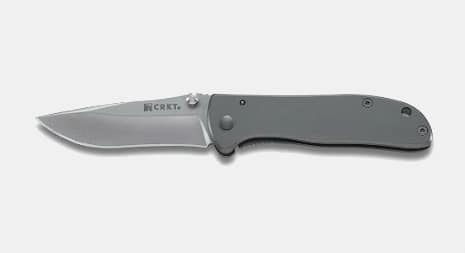 CRKT 6450S Drifter Knife
The most affordable CRKT knife on the market, probably, is the Drifter Knife. For a little over 20 bucks this stainless steel frame-lock folding knife offers it's user a sharp 8Cr14MoV stainless steel blade, an integrated pocket clip, and the peace of mind knowing you didn't spend your entire paycheck on an EDC knife. Pair it with a flashlight under $20 and you've halfway built your everyday carry collection. – buy it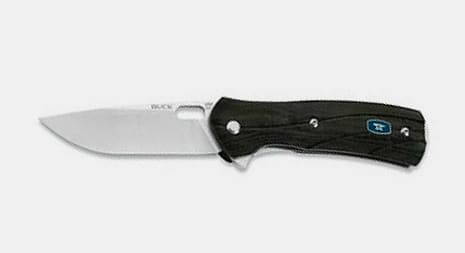 Buck Vantage Select Small Knife
While the best that Buck Knives has to offer arguably lies within their selection of fixed blade knives, their folding knives are definitely EDC-worthy. The humble Vantage Select Small Knife features a stainless steel liner lock, while it's stainless drop-point blade is easily deployable with one hand. – buy it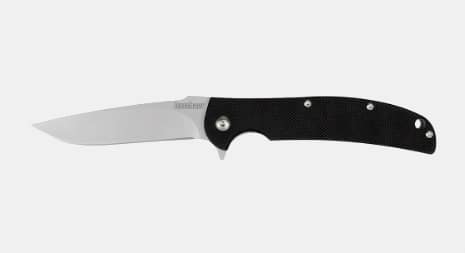 Kershaw Chill Pocket Knife
Another gem by Kershaw currently retailing for under $30 is the Chill Pocket Knife. Both slim and lightweight for comfortable all-day pocket carry, the Chill features a a steel drop-point blade deployable via a built-in flipper, a liner locking mechanism, and a G10 scaled handle. – buy it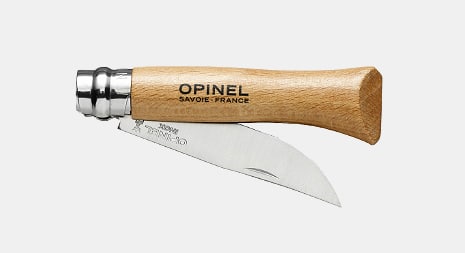 Opinel No.6 Folding Knife
Opinel's wooden-handled pocket knives have been around for nearly 120 years, and for good reason. Firstly, they've been field tested time and again, and their affordable price means anyone with any budget can easily own an EDC knife to carry. The No.6 is the smallest model the company carries, and features a wooden handle, a Virobloc safety ring mechanism, and a fine edge blade in your choice of stainless or carbon steel. – buy it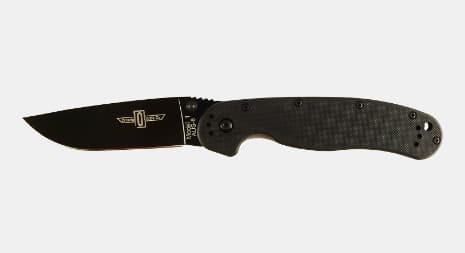 Ontario RAT Folding Knife
The Ontario Model 1 RAT is easily the most functional knife on this list. Coming in at just under $30, the knife features an AUS 8 blade, an easy-to-clean open post construction, nylon handles with spine jimping for intricate cutting tasks, and a multi-positional pocket clip with an integrated lanyard hole. – buy it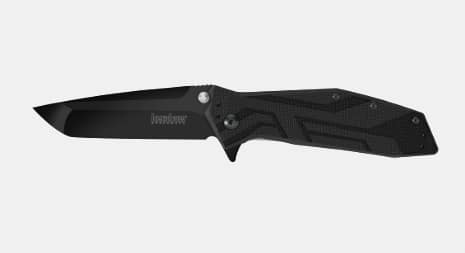 Kershaw Brawler
While easily under $30, Kershaw's entry-level Brawler Knife lives up to the reputation set by it's more expensive counterparts. It's DLC coated steel blade is deployed using Kershaw's SpeedSafe assisted opening technology via a built-in flipper or thumb stud, while glass-filled, injection-molded handles reduce the knife's overall weight without sacrificing strength. – buy it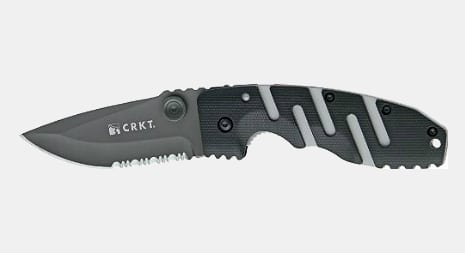 CRKT Ryan Model 7 Folding Knife
Boasting a rugged design and an aggressive AUS 6M steel, modified drop-point, partially serrated blade, the Ryan Model 7 Knife by CRKT costs less than a tank of gas. Knife maker Steve Ryan created the Model 7 to be workhorse, giving it a LAWKS liner lock safety mechanism, a Zytel textured handle, and a removable stainless steel pocket clip. – buy it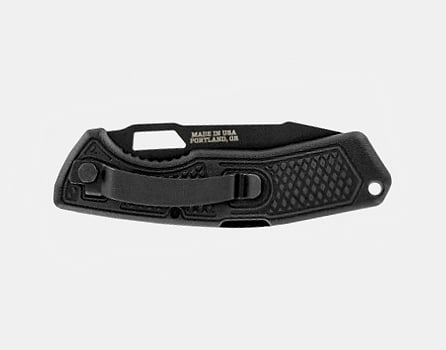 Gerber Order Knife
The smallest of Gerber's U.S. Tactical Folder Series Knives is the Order Knife—a compact, pocket-friendly tactical folder with a lightweight 420HC partially serrated blade, an integrated lock back mechanism for a solid lock during use, and a trapezoid-shaped thumb hole for quick blade deployment at any angle. – buy it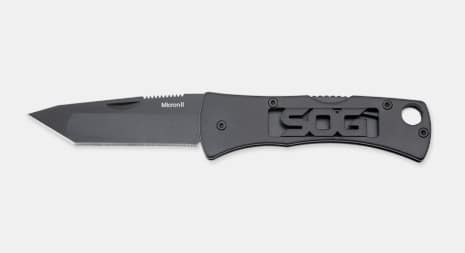 SOG Micron 2.0
Unless you prefer to follow the crowd and spend $80 on a spyderco knife, the SOG Micron 2.0 Folding knife should have no problem satisfying your everyday carry cutting needs. An overall length of 5 inches means its keychain friendly, while a 2.25 inch stainless steel blade and a hardcase black finish throughout rounds out the knife's notable features. – buy it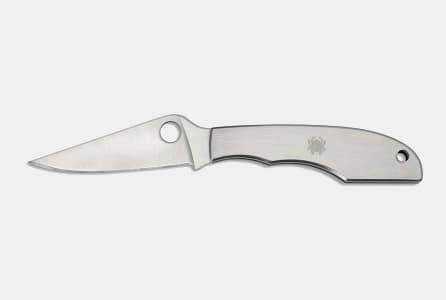 Spyderco Grasshopper
Spyderco's Grasshopper folding knife is just at home on your keychain as it is in your pocket thanks to a built-in lanyard hole, a super compact 2-inch stainless steel blade, and 5-inch overall length. You may not be able to fend of an attacker with it, but for completing those everyday tasks, the Grasshopper is a clear winner for team Spyderco. – buy it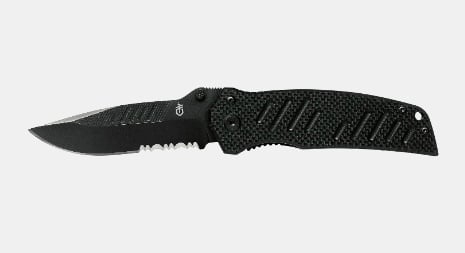 Gerber Swagger Knife
For under $30, there are quite a few Gerber folding knives to be had. Clearly the best one at this price point for your everyday carry is the Swagger, a medium-sized, blacked-out EDC knife with a partially serrated drop-point blade, a machined g10 handle, and a classic frame lock blade locking mechanism. – buy it