The 16 Best House Shoes For Men
When the temperature starts to drop and the weather turns cold and dreary, coziness is the name of the game. And while comfy hoodies, lounge pants, and some wool base layers will get you through most of the winter, house shoes are the pièce de résistance of any winter wardrobe.
With that in mind, we've collected 16 of the comfiest, coziest, and all-round best house shoes for men. Every one of these is GearMoose-approved, so find the style and price that suits you best and prepare to elevate your lounge game to the next level.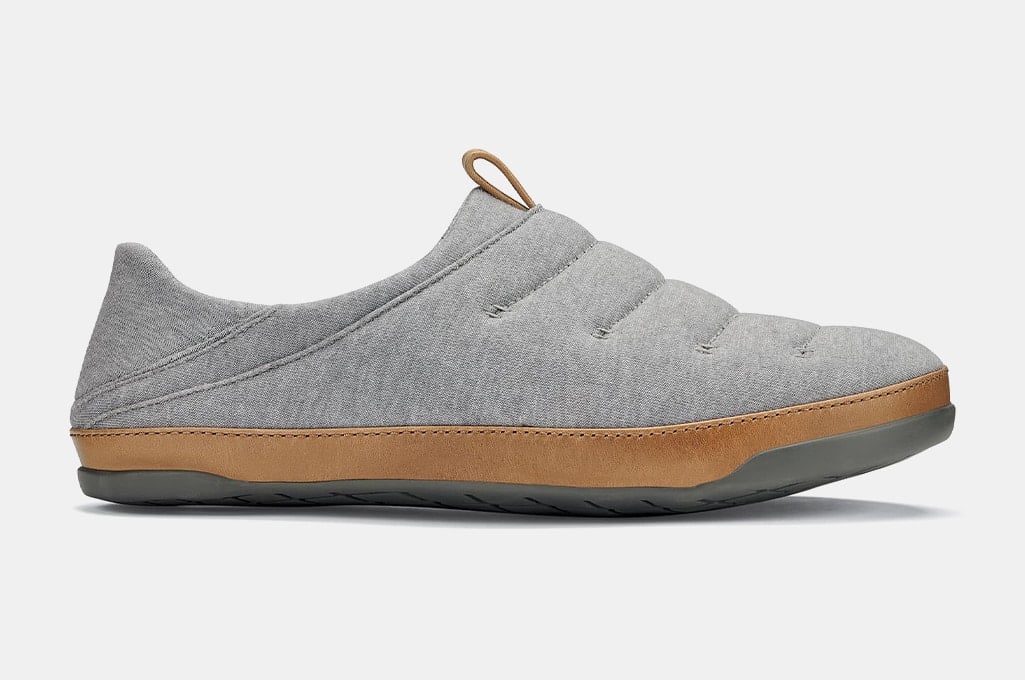 OluKai Mahana House Shoes
Jersey knit cotton and terry cloth are some of the best materials you can find for a luxurious pair of sweatpants. But it's not often that you find either of them in a pair of shoes. OluKai's Mahana House Shoes incorporate both, with jersey uppers accented with a super-smooth terry cloth inner lining. A leather pull tab gives them an added touch of class, and non-marking rubber outsoles are given a cross-hatched pattern for extra grip. And lest you worry about your house shoes getting stinky, OluKai's removable footbeds are completely machine washable (and darned comfortable and supportive to boot).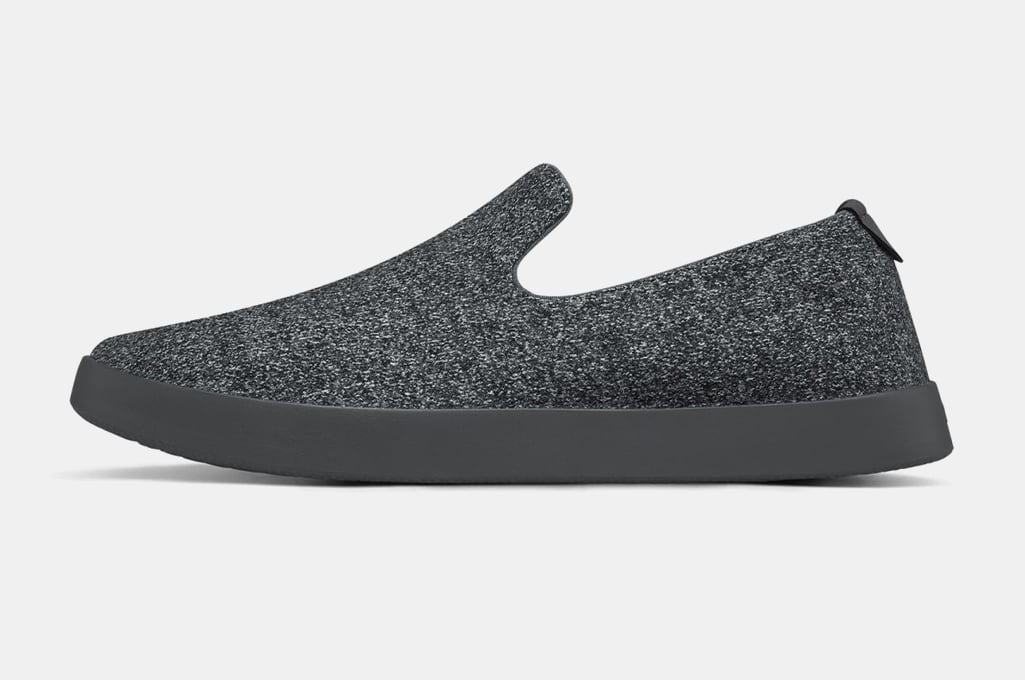 Allbirds Men's Wool Loungers
The shoemakers and environmentalists over at Allbirds have been crafting sustainable and machine washable shoes for years—but with their Wool Loungers, they've really outdone themselves. Their soft and temperature regulating merino wool uppers have both a luxurious feel and an odor-blocking effect. But even if you do get them dirty, it's as easy as throwing them in a cold water wash cycle and then letting them air dry. And they're good for the environment, too: Both the wool upper and the sugarcane-derived midsole are easy on the planet.
Mack Weldon One-Mile Slippers
The GearMoose team loves the Mack Weldon brand for their no-nonsense, high quality wardrobe essentials. And if you take a close look at their One-Mile Slippers, you'll probably agree that they should be a staple in your wardrobe too. Made in an affordable but great-looking slip-on style, they're ideal for lounging around the house (or taking a quick trip out to the mailbox). Details like a memory foam footbed and odor-block silver infused lining make them just as functional as they are good looking, too.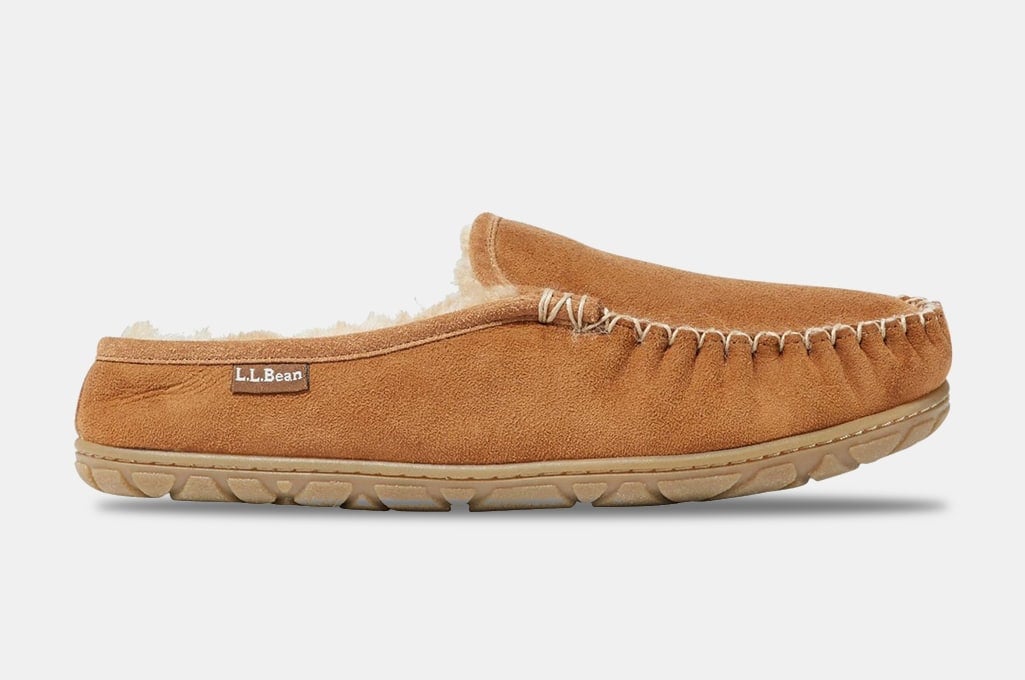 L.L. Bean Men's Wicked Good Scuffs
There's probably not any other house slipper that's in as many men's closets as L.L. Bean's Wicked Good Scuffs. They've sold more than four million pairs in the past five years, making them easily the most popular slippers the company sells. And for good reason, too: The super soft sheepskin uppers are lined with warm and cozy fleece, and the durable outsole has great traction. Basically, you'll want to wear these everywhere.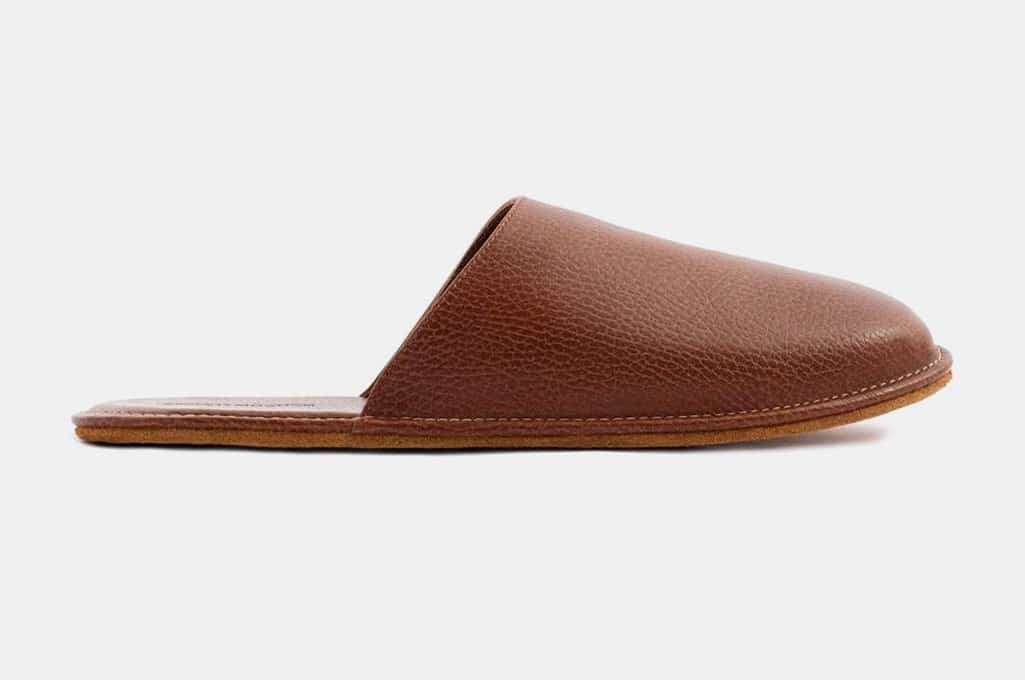 Beckett Simonon Larsen Slippers
The majority of your life is going to be spent in bed or in a pair of shoes—so why wouldn't you want to give your feet the absolute best treatment whenever you can? Beckett Simonon's Larsen Slippers are the footwear equivalent of a Rolls Royce, with beautiful pebbled leather uppers and slip-resistant suede soles. If you've ever aspired to the kind of casual cool embodied by James Bond, these slippers will get you a good bit of the way there. Pair with a velour smoking jacket for best results.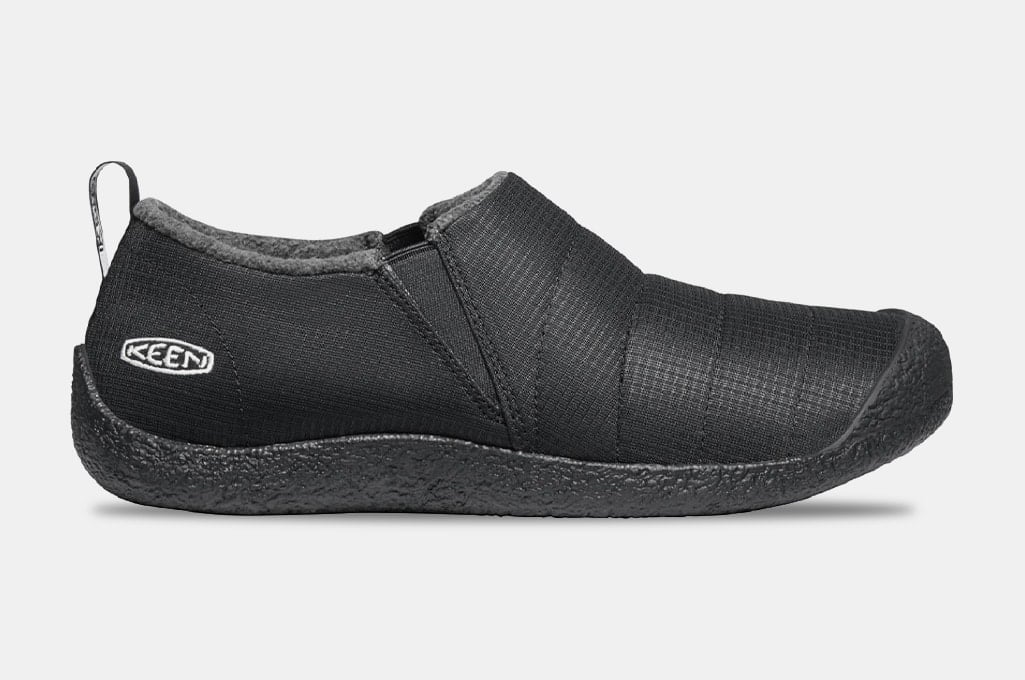 KEEN Howser II Slippers
Few shoes can double as indoor and outdoor footwear, but KEEN's Howser II Slippers do so seamlessly. From the design to their function, they're like little sleeping bags for your feet. The quilted nylon uppers are water resistant, and lined with microfleece to really up the comfort factor. But perhaps the most remarkable feature is found in this slipper's footbeds: Probiotic technology that breaks down sweat and odors without the need for harsh chemicals.
Seavees Seachange Slides
Seavees is a clothing and footwear company with a mission: To regenerate our waterways and oceans while producing recycled and eco-friendly gear. Their Seachange Slides follow with this ethos while remaining cuddly and warm. Made from recycled fleece and rubber, they're entirely vegan—and with each pair that's sold, Seavees commits to regenerate one foot of coastal kelp forest through their partnership with SeaTrees, a nonprofit dedicated to restoring global ecosystems. All this means that you can really feel good about where your money's going when you buy a pair of these slides.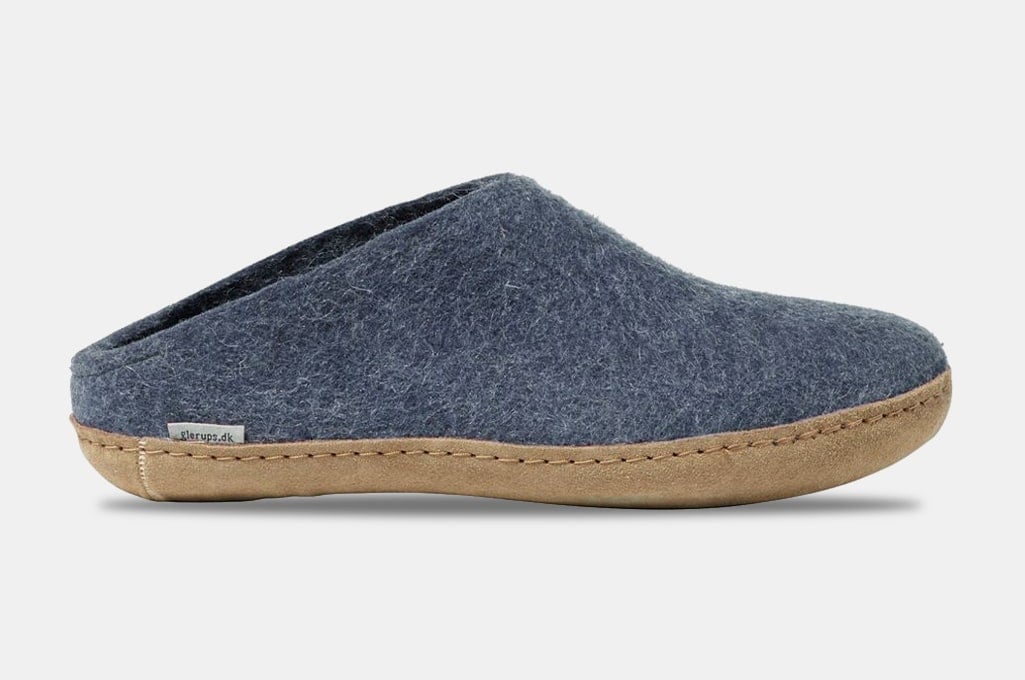 Glerups Wool Slippers
If you're wearing a pair of wool slippers and live in the United States, you almost definitely have Glerups to thank for that. Founded in the early '90s, they were the original innovator of felted wool slipper style—and their first designs still pave the way for all further iterations in the field. Amazingly, the company is still family-owned, too. Grab a pair of their original open-heel wool slippers if you want to get a taste for the most temperature-regulating house shoes you'll ever wear, and don't be surprised if this becomes your go-to Christmas gift for friends and family.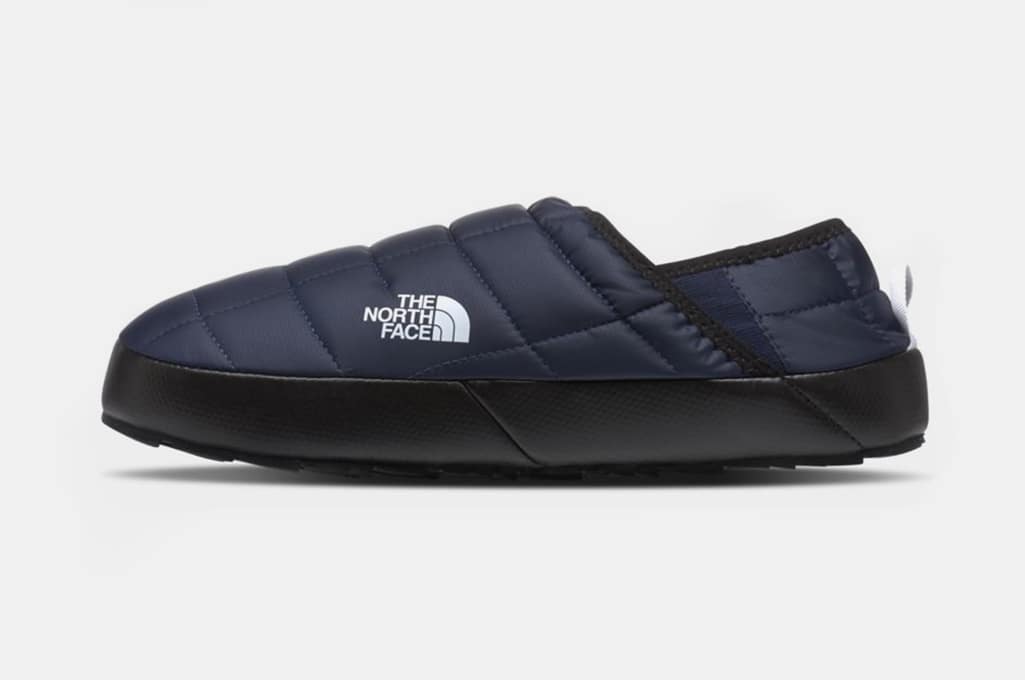 Men's Thermoball Traction Mule V
If your idea of house shoes has less to do with staying around your apartment and more in common with weeks out on the trail and in the forest, The North Face's Thermoball Traction Mule Vs are for you. Exceptionally high-traction rubber outsoles make them fit for wearing anywhere, and eco-friendly insulation will keep your feet warm no matter the weather. Their collapsible heel and elastic side panels make them very easy to get on and off, and even easier to pack in your bag.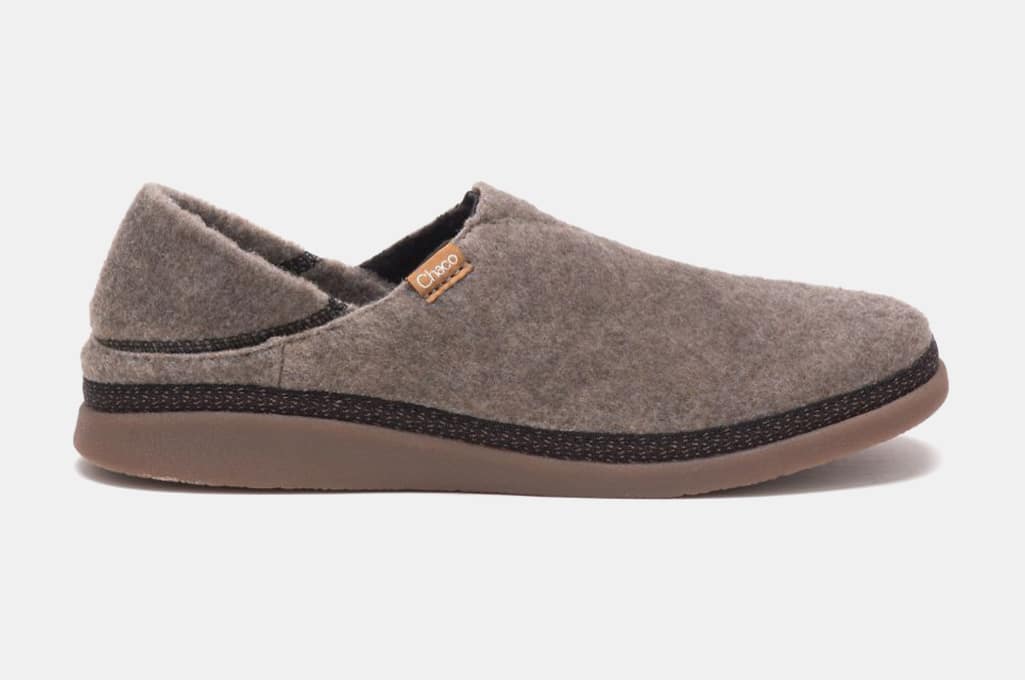 Chaco Men's Revel Slippers
The newly-released Revel Slippers from Chaco marry their legendary Luvseat footbeds with a casual, comfortable fit that's great for indoor and outdoor use. A cozy felted upper is paired with a warm fleece lining, and fully complemented by a grippy rubber outsole with cross-hatched treads. The whole construction is vegan, too, and they're available in either a low heel design or a taller chelsea boot style that's good looking enough to wear out to a cafe. They're quite odor absorbing, and breathable enough to keep your feet comfortable indoors and out.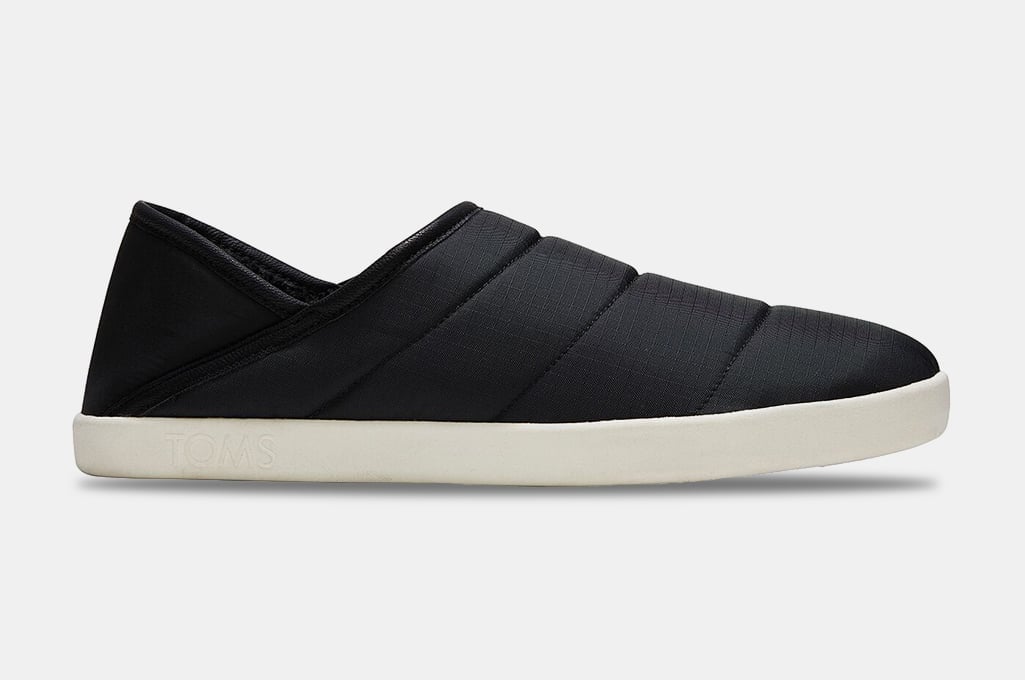 Toms Ezra Slippers
Do you want to wear a slipper that doubles as a respectable shoe? Toms' Ezra Slippers fit the bill. At a glance, they look closer to a handsome pair of slip-on shoes—but they're built for comfort, not for speed. Made from recycled polyester uppers and a dense thermoplastic rubber sole, they're built to last and covered by a one-year warranty to prove it. Wear them around the house to keep your feet warm and cozy, or take them out on a trip to the grocery store or to buy a bowl of soup.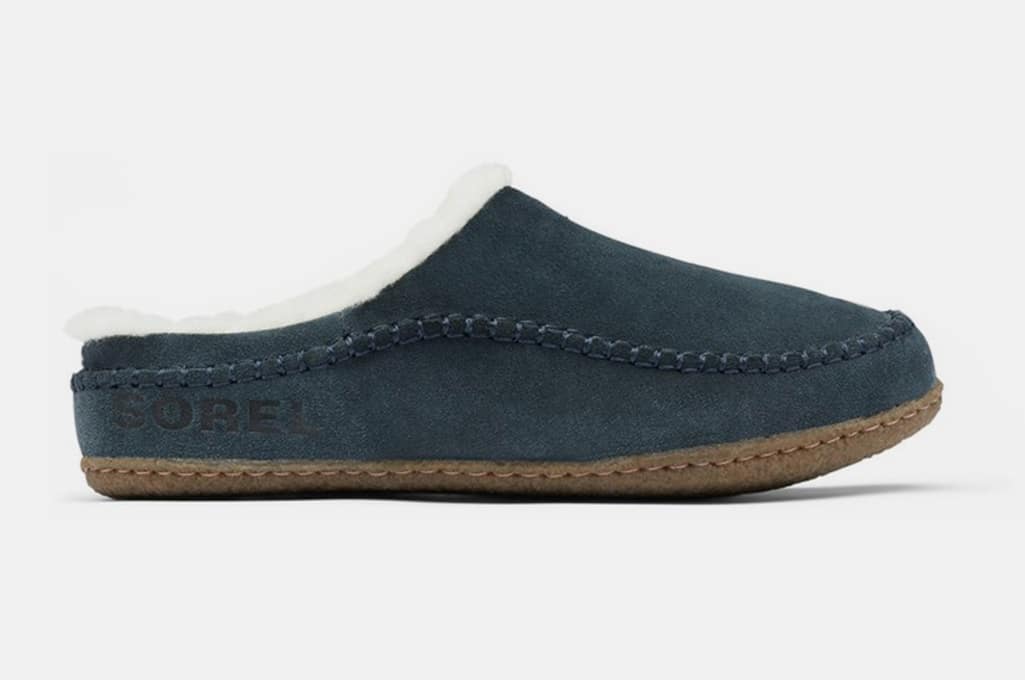 Sorel Falcon Ridge II Slippers
My favorite house shoes all incorporate wool as part of their construction. But Sorel's Falcon Ridge II Slippers surprised me: Instead of felting the wool for use as an outer layer, the suede uppers are filled with a soft wool lining. This gives these slippers an incredible ability to regulate the temperature of your feet, keeping you in an ideal comfort zone no matter what the thermometer reads. Rubber soles and removable footbeds round out the whole package.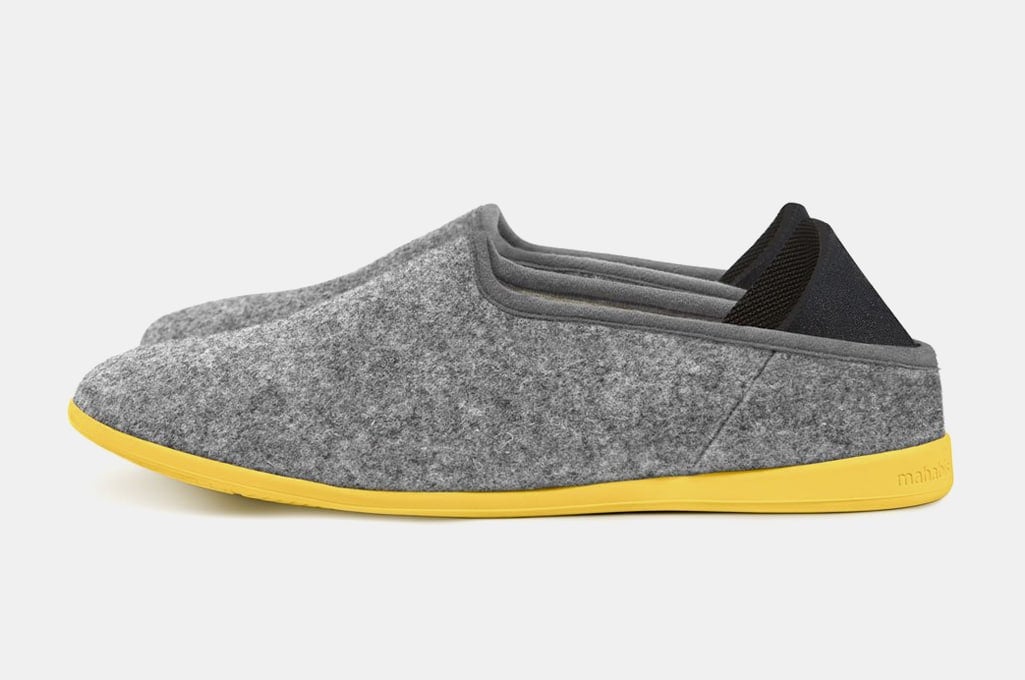 Mahabis Classic Slippers
Mahabis's Classic Slippers are more than just a house shoe—they're fully-fledged footwear with an attention to detail that's downright impressive. A supportive heel cradle ensures that you'll never be slipping out of these shoes unexpectedly. Their felted uppers are a wool/polyester blend that's built for both comfort and durability, and a wool lining further reinforces their temperature-regulating properties. An adaptable footbed forms to the shape of your foot as you wear these, and a durable hybrid sole makes them great for indoor and outdoor wear.
Bogs Snowday II Slippers
Many house shoes and slippers will handle indoor conditions just fine, but struggle to keep up with the first snows of winter. Bogs's Snowday II Slippers are a notable exception. Made to be super warm and machine washable, they're perfect for tromping around indoors and outdoors through the entirety of fall and winter. Sustainable algae-based footbeds are comfortable and durable while being eco-friendly, too, and the construction of the shoe is entirely vegan.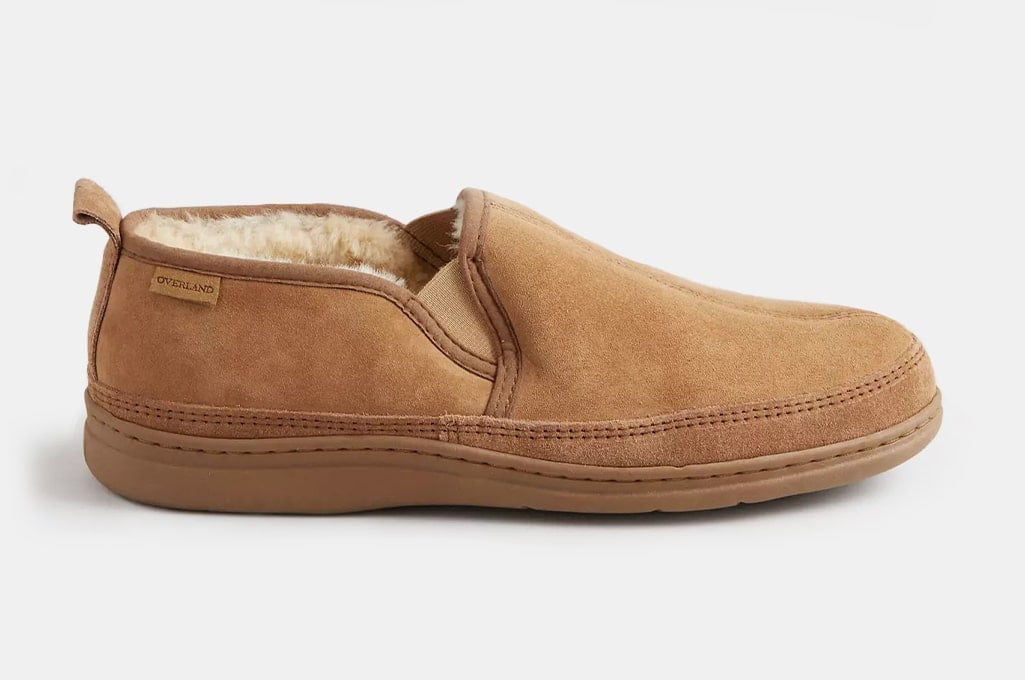 Overland Men's Owen Australian Merino Sheepskin Slippers
Overland's Owen Slippers are like your Grandpa's house shoes, elevated to the level of fine design and fashion. Made from Australian merino sheepskin, they have all the comfort and temperature-regulating properties of your favorite slippers while looking classy as heck. Indoor/outdoor high traction soles make them versatile enough to dress up, or you can lounge around the house in high style. Add in a memory foam midsole to round out the comfort, and you have one amazing house shoe.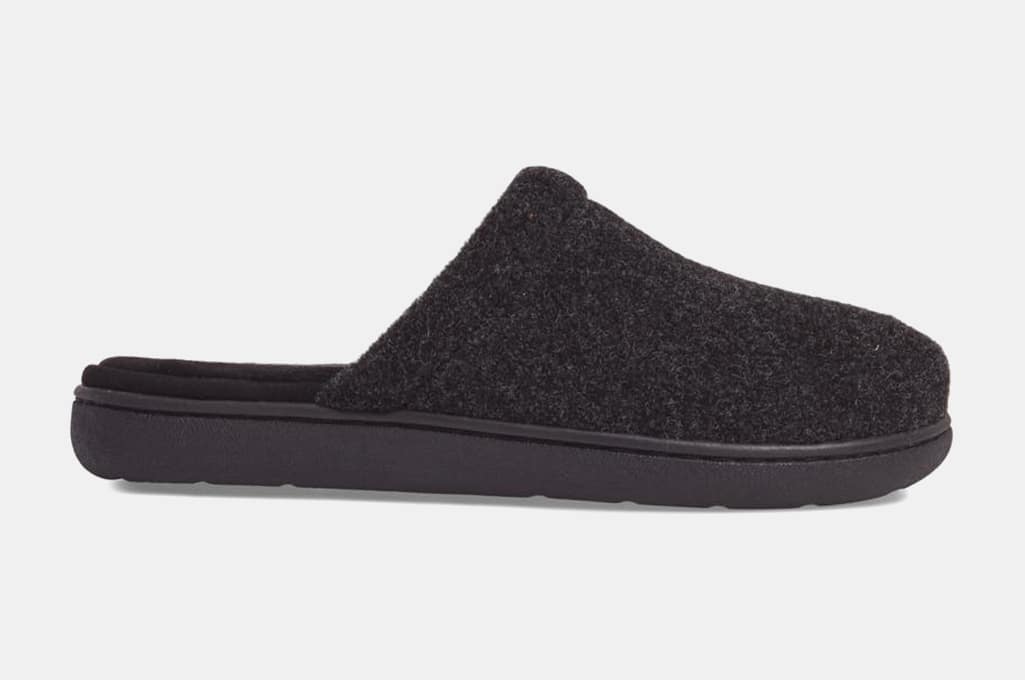 Tempur-Pedic Men's Slippers
Though more famous for their beds, Tempur-Pedic makes an exceptional house shoe. Their Men's Slippers have all the comfort of their legendary mattresses, rolled into a cozy and casual slide-on shoe design. The Cloud Memory Foam footbed is the cushiest of any slipper in this review, so if you're looking for maximum cushioning these are the way to go. That makes them excellent for anyone with chronic foot pain. Keep in mind that these slippers run a little big snug for most guys, so consider ordering a size up if you want them lounge-ready.
Disclosure: Clicking on these links and making a purchase may earn us a small referral fee, at no extra cost to you. Learn more here.