Fourth of July celebrations are about as American as it gets. Burgers on grills, beers in cans, lawn chairs on lawns — all capped off with a big sparkling spectacle. Only way to make your holiday weekend more patriotic is to throw a movie screening in there somewhere. With decades of box office domination and an outsized cultural influence, American movies are woven into the fabric of who we are as a nation.
Star-spangled, patriotic, and uncommonly good, these are the 20 best movies to watch for the 4th of July. Guaranteed to pair perfectly with potato salad, craft brews, and sparklers.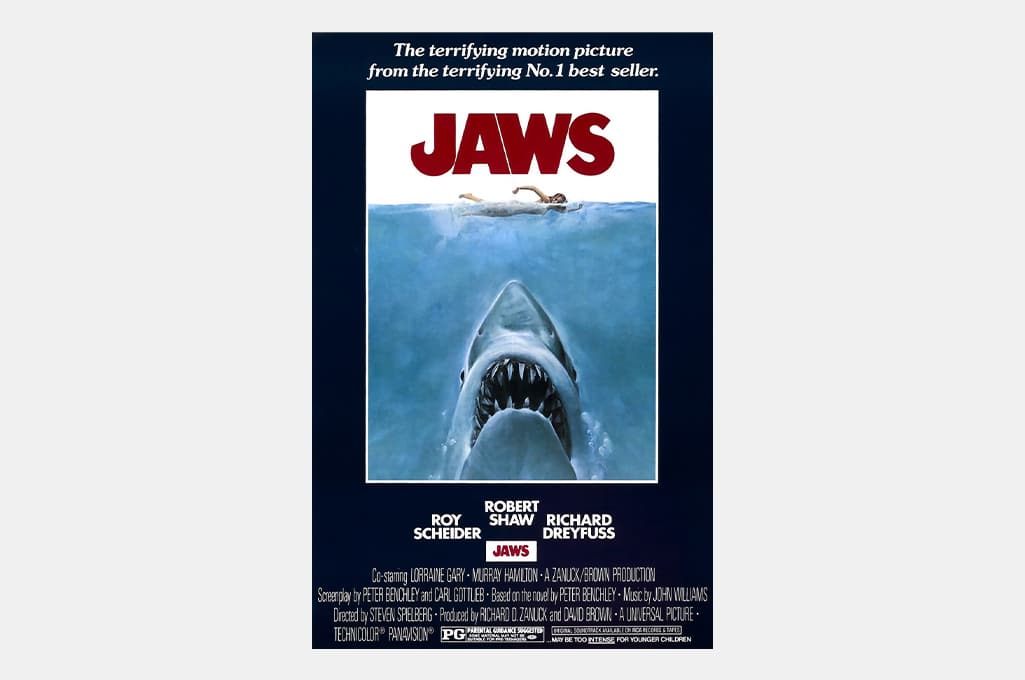 Jaws (1975)
"You're gonna need a bigger boat."
Released in June of '75 amid a blitz of marketing, Jaws was the original summer blockbuster. About a man-eating shark who has the nerve to mess with a small beach town's 4th of July tourist business, Steven Speilberg's first hit was perfectly plotted and executed — the ideal thriller to watch if your 4th of July plans involve getting in the water this summer.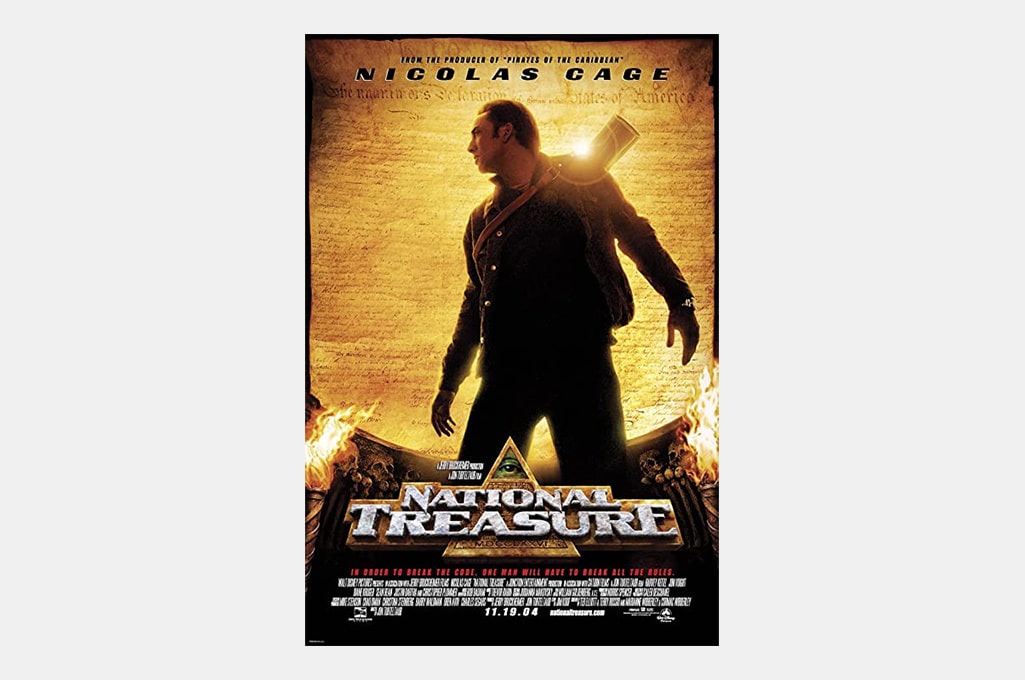 National Treasure (2004)
"I'm gonna steal the Declaration of Independence."
We celebrate the 4th of July because that's the day in 1776 when the Declaration of Independence was ratified. But what if that document was more than just a statement of our sovereignty? Starring Nicolas Cage as treasure hunter Ben Franklin Gates, National Treasure combines clues, cryptography, and a map on the back of the Declaration in a fast-paced, rollicking adventure.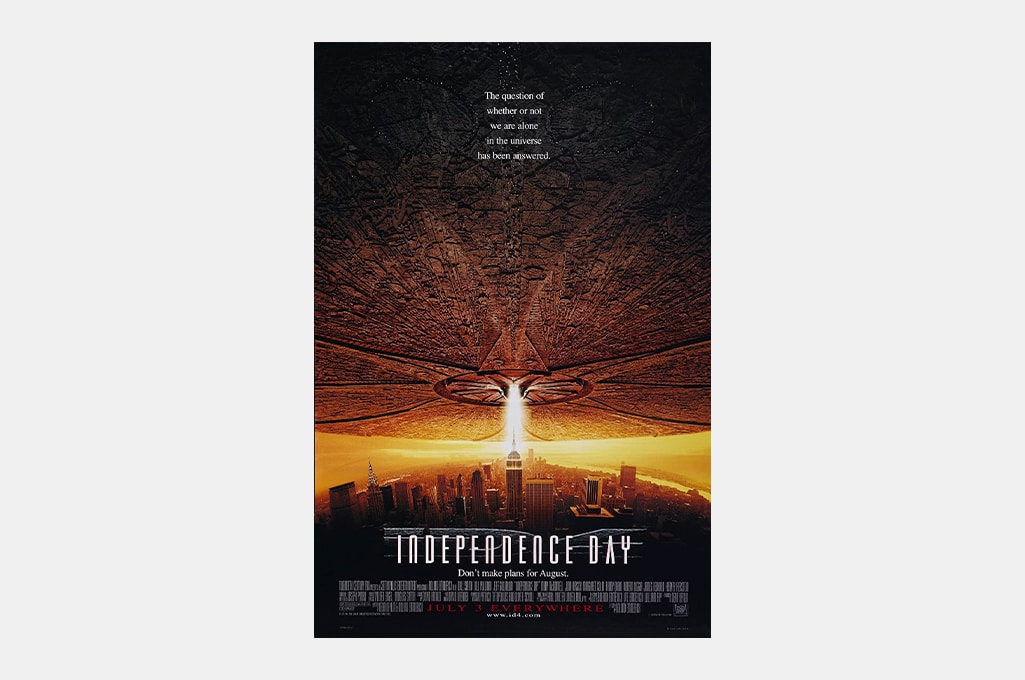 Independence Day (1996)
"Welcome to Earth!"
Bill Pullman is President, Will Smith is an ace jet pilot, and Jeff Goldblum is a super smart scientist. When giant alien ships park themselves above major American cities — and don't turn out to be friendly — these guys get to work. Explosive, action-packed, and a heck of a lot of fun, Independence Day is a 4th of July popcorn muncher that makes you want to turn your brain off and cheer.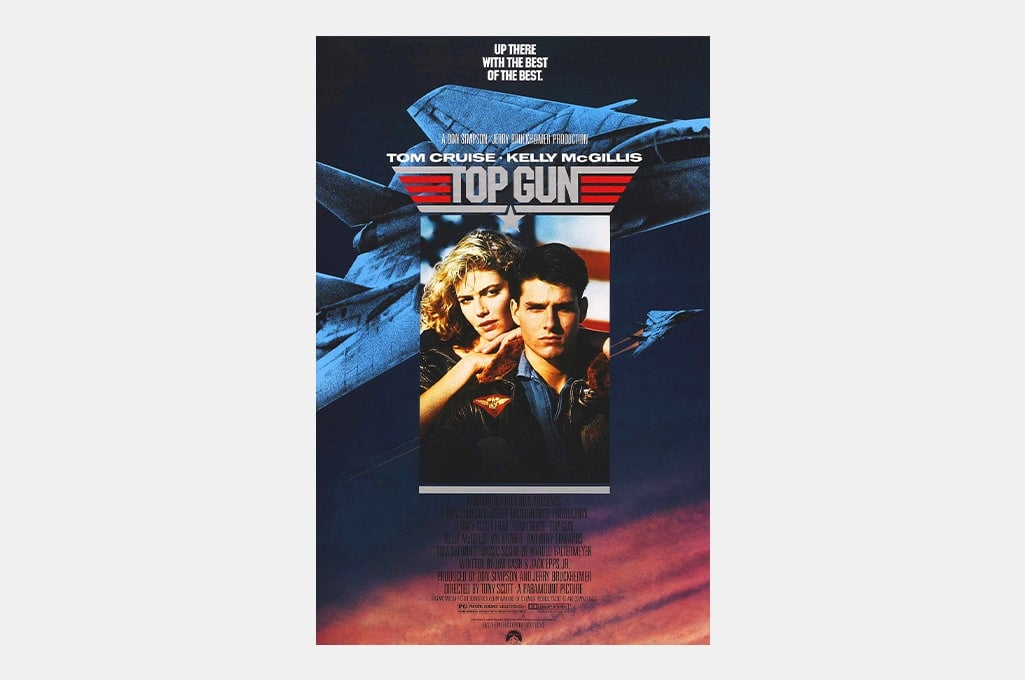 Top Gun (1986)
"I feel the need…the need for speed!"
Before you catch the 30-years-in-the-making Top Gun: Maverick this November, relive Tom Cruise's first go as a Naval aviator in 1986's jet-fueled hit. With blood-pumping aerial dogfights, Top Gun sold a million pairs of aviator Ray-Bans — and skyrocketed Naval recruitment numbers for good measure.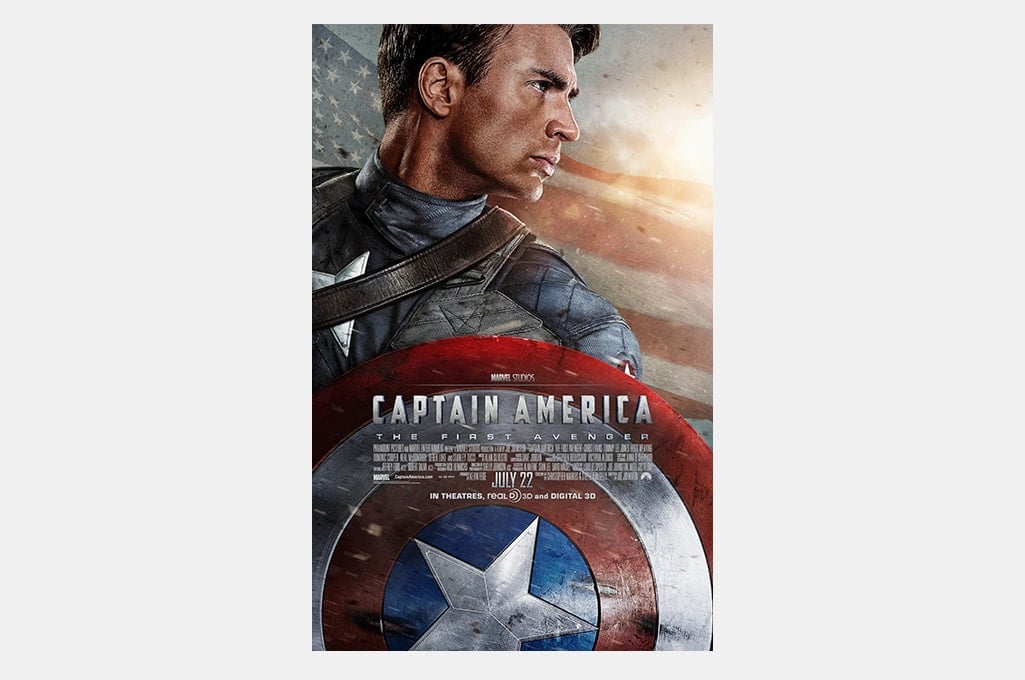 Captain America: The First Avenger (2011)
"I thought you were smaller…"
Impressive for more than just its transformation of Chris Evans from 98-pound weakling to Marvel superhero, The First Avenger is an origin story with a heart — and plenty of action to back it up. As the recipient of super soldier serum, Steve Rogers becomes Captain America, tasked with entertaining the troops in red, white, and blue spandex. But when his childhood friend Bucky Barnes goes MIA, Captain America and his vibranium shield face off against Nazi Hydra circa WWII.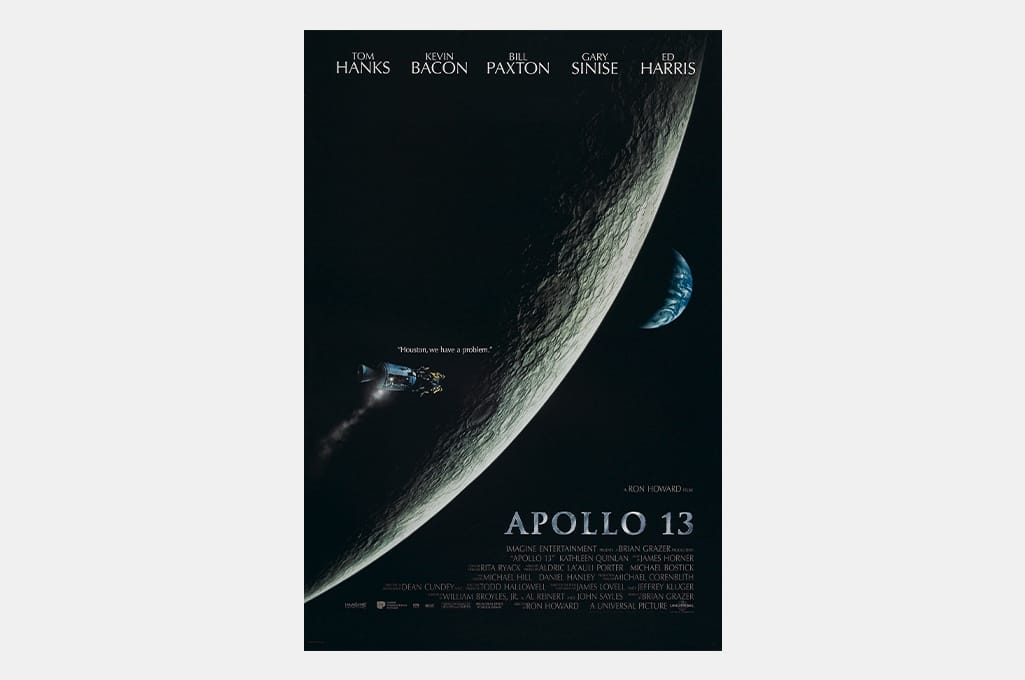 Apollo 13 (1995)
"We just put Sir Isaac Newton in the driver's seat."
The USA has a lot of firsts under its belt. One particularly impressive one is being first on the Moon. The Apollo 13 mission was to be our third moon landing, but a malfunction aborted the mission. WIth Tom Hanks, Kevin Bacon, and Bill Paxton in the command module and Ed Harris and Gary Sinise back on Earth, Apollo 13 is a powerfully well-done drama about human ingenuity.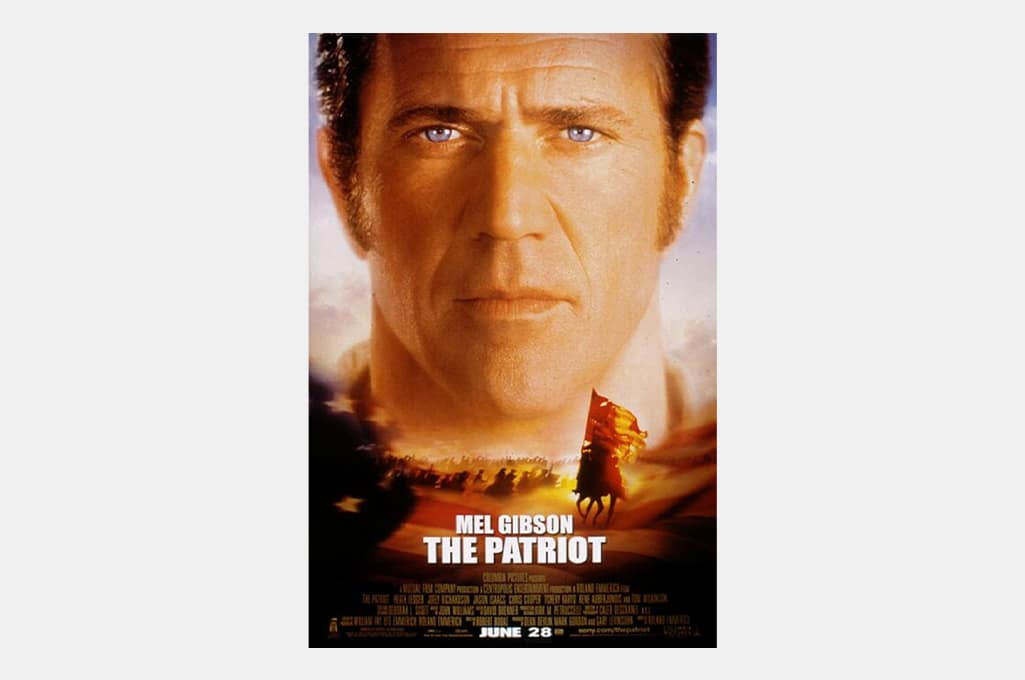 The Patriot (2000)
"Before this war is over, I'm going to kill you."
Mel Gibson plays the title character who reluctantly takes up arms against the (very evil in this rendition) British during the Revolutionary War. Plenty of bravado, battles, and melodrama make The Patriot a sort of American Braveheart complete with Gibson's scene-stealing intensity.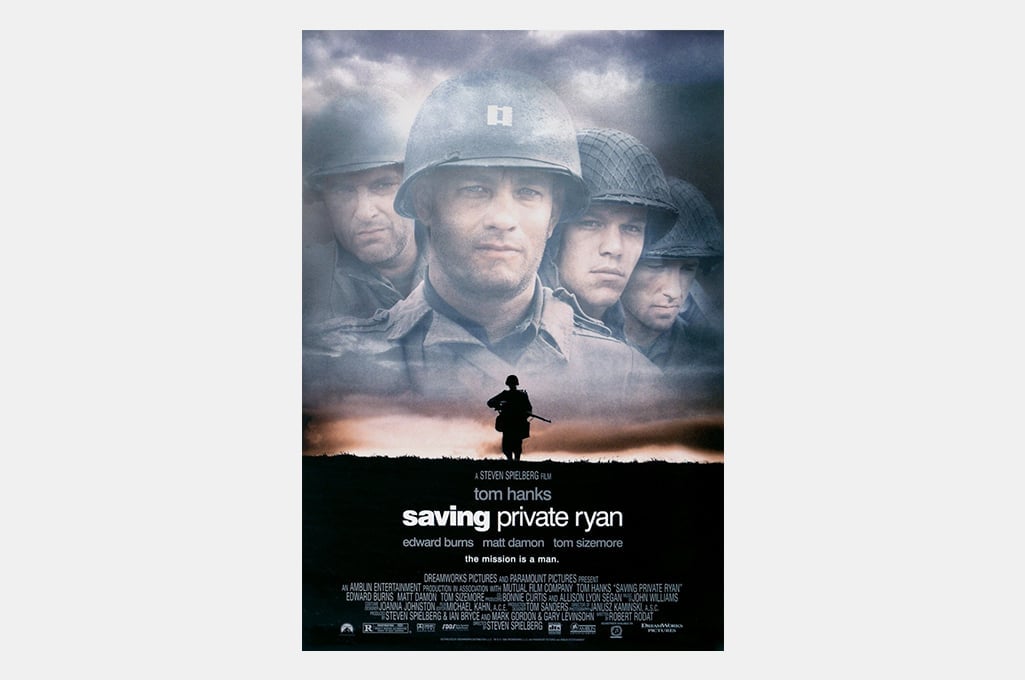 Saving Private Ryan (1998)
"Earn this."
Plenty of World War II vets (my granddad included) said the Omaha beach scene that opens Saving Private Ryan was the most realistic depiction of war they'd ever seen. That's an achievement. From Tom Hanks' trauma-scarred performance to the epic cinematography Spielberg's war drama blends spectacle with story, depicting the realities of war without over-glorifying them.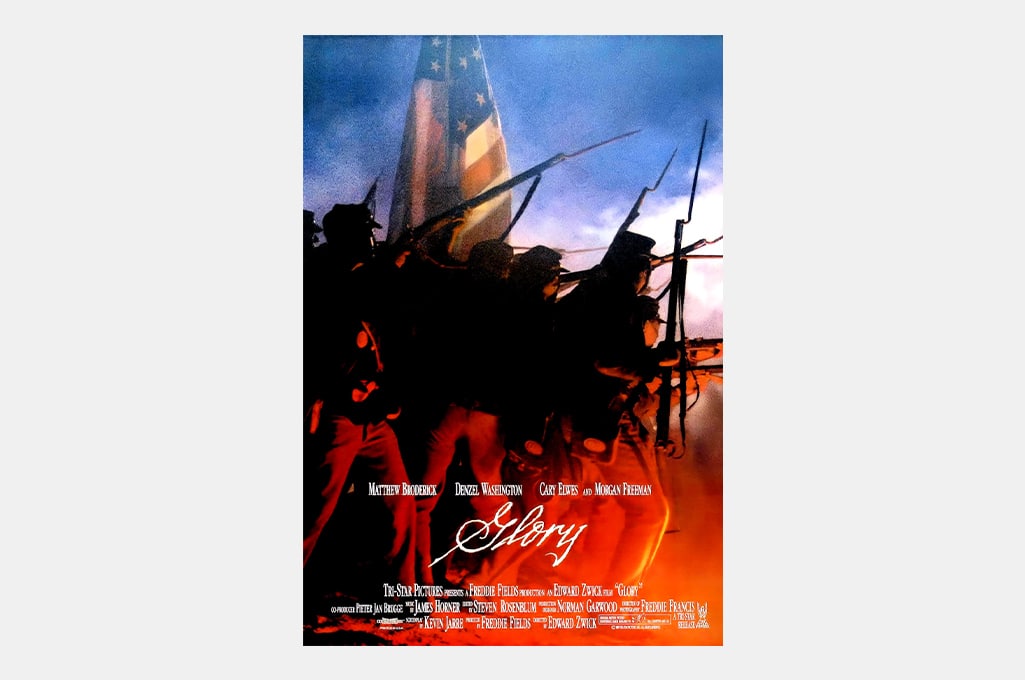 Glory (1989)
"Ain't even much matter what happens tomorrow, 'cause we men, ain't we?"
Deservedly festooned with honors and awards, Glory tells the story of the 54th Massachusetts Infantry Regiment formed during the Civil War. As one of the very first all-Black regiments in the Union Army, theirs is a rousing story of courage and a tribute to their contribution. Beautifully shot and acted, with a memorable score, it's an effective and important war film.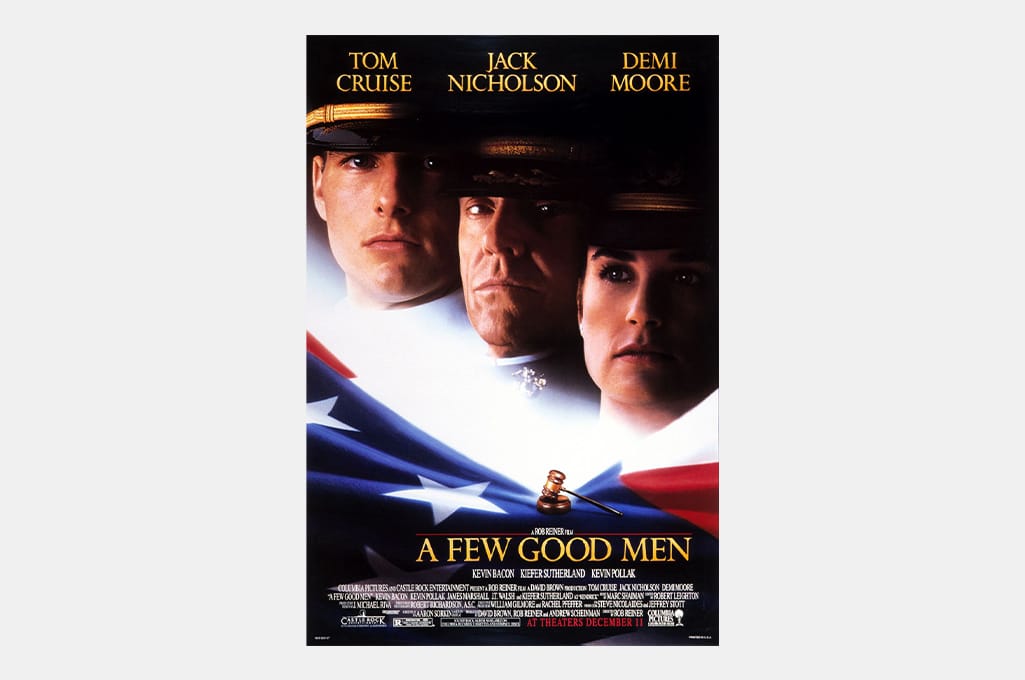 A Few Good Men (1992)
"We were supposed to fight for people who couldn't fight for themselves."
For solid acting and razor sharp dialogue, try an Aaron Sorkin script as performed by Jack Nicholson, Tom Cruise, and Kevin Bacon. A Few Good Men blends courtroom and military drama when two Marines face court martial for killing a USMC private. Tasked with handling their defense, Cruise's Naval lawyer goes after a formidable superior officer — and fireworks ensue.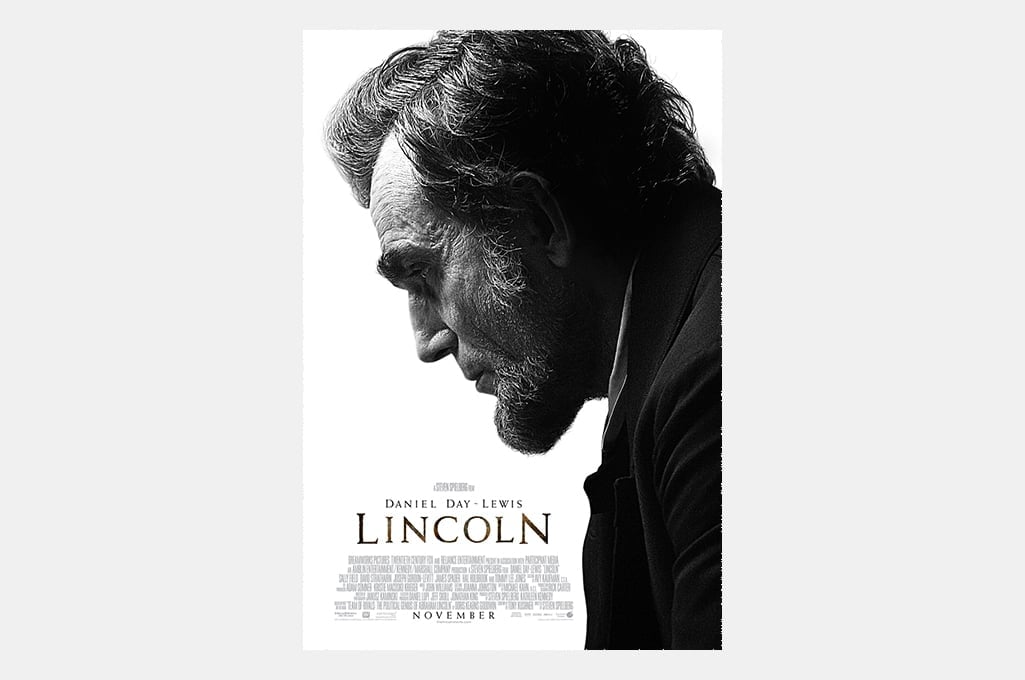 Lincoln (2012)
"Do you think we choose the times into which we are born, or do we fit the times we are born into?"
Kids these days. To get a feel for Abraham Lincoln, they can skip the text books and watch an epic masterpiece about the man himself instead. Brought to life by Daniel Day Lewis's chameleon-level acting and Speilberg's gift for top-notch entertainment, Lincoln follows the 16th President's passionate political maneuvers to abolish slavery.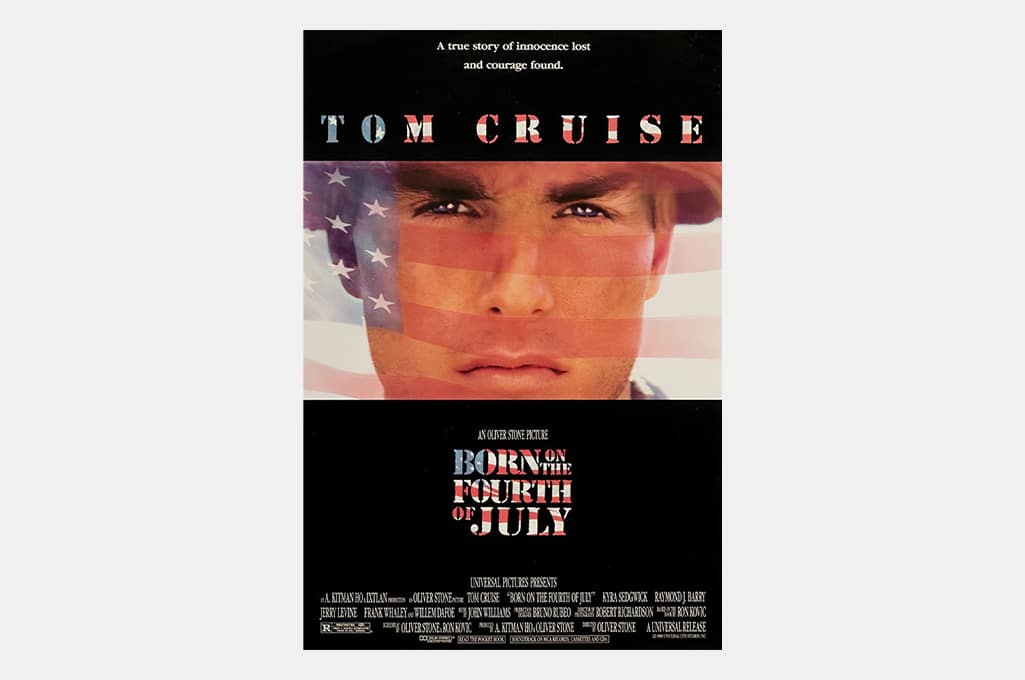 Born On The Fourth Of July (1989)
"I think I deserve to be treated decent!"
About a Vietnam War vet (played by a raw and mesmerizing Tom Cruise) who goes from gung-ho Marine to a wheelchair-bound anti-war activist, Born on the Fourth of July is not exactly a feel-good 4th of July movie. But Oliver Stone's depiction of the pitiless aftermath of war is a powerful entry into the American war movie canon.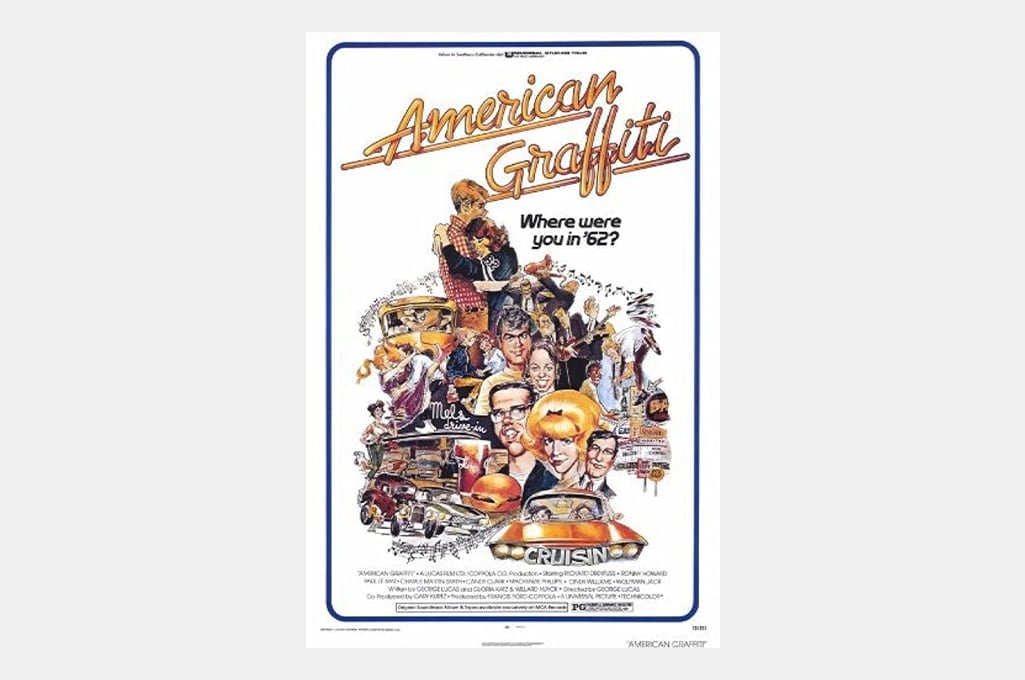 American Graffiti (1973)
"Someone wants me. Someone roaming the streets wants me!"
Released in 1973 but telling the nostalgia-laden story of a summer that took place just eleven years earlier, American Graffiti is the ultimate coming-of-age story for the Boomer generation. About small town teens on their last night together before heading off to college, the star power alone is a reason to watch, with Richard Dreyfus, Ron Howard, Harrison Ford, Cindy Williams, Suzanne Somers, and direction by a pre-Star Wars George Lucas.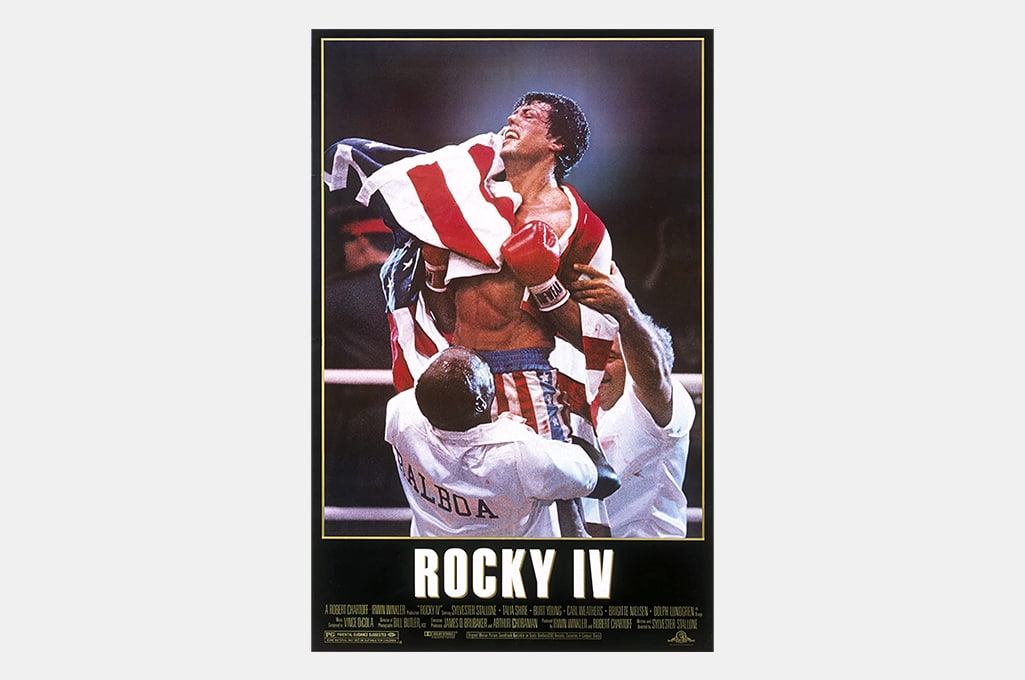 Rocky IV (1985)
"Going in one more round when you don't think you can — that's what makes all the difference in your life."
While the Cold War wasn't waged in battles, Rocky IV gave the US a symbolic win when it pitted Sylvester Stalone's Rocky Balboa against a seemingly superhuman Soviet boxer (played by Swedish Dolph Lundgren). Released at the onset of Gorbachev's rise, the fourth Rocky is the most appropriate for 4th of July, if only for the satin stars and stripes boxing shorts.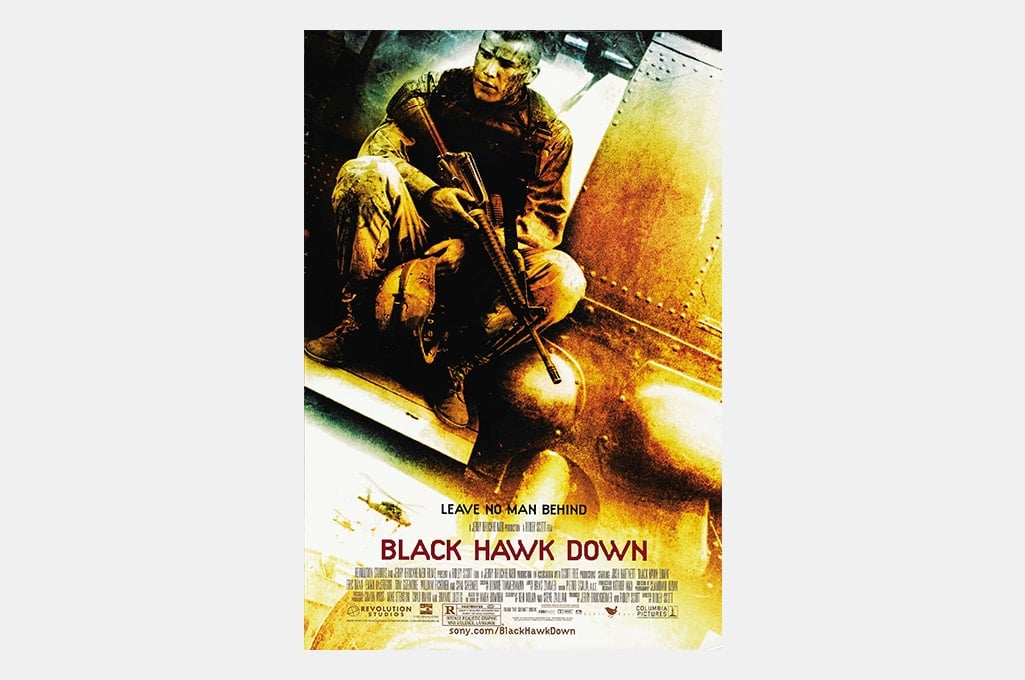 Black Hawk Down (2002)
"Nobody asks to be a hero, it just sometimes turns out that way."
If you get a little impatient when action movies spend half their screen time on all that talking and backstory, cue up Black Hawk Down. By no means unintelligent, Ridley Scott's war movie about a deadly battle between US special operation forces and a Somalian militia in 1993 delivers two-plus hours of intense, explosive action.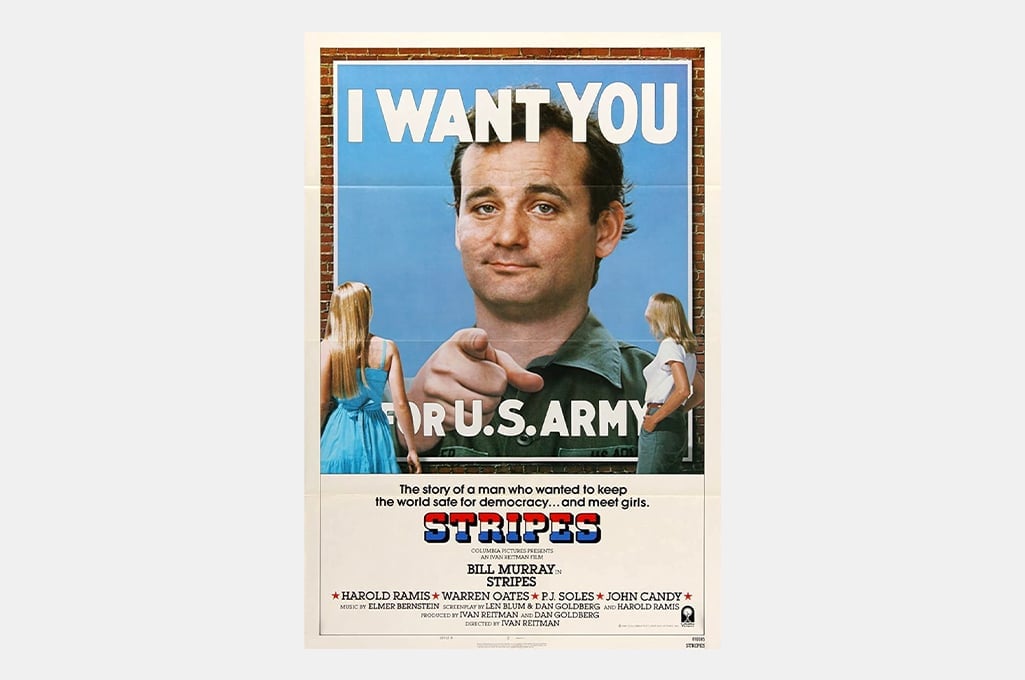 Stripes (1981)
"Lighten up, Francis."
Using the universally correct equation of Bill Murray equals comedy gold, Stripes tells the story of a recently unemployed slacker who decides to join the US Army on a lark. Full of misadventure, one-liners, and sight-gag hilarity, it's the perfect antidote to the slew of harshly serious military training movies.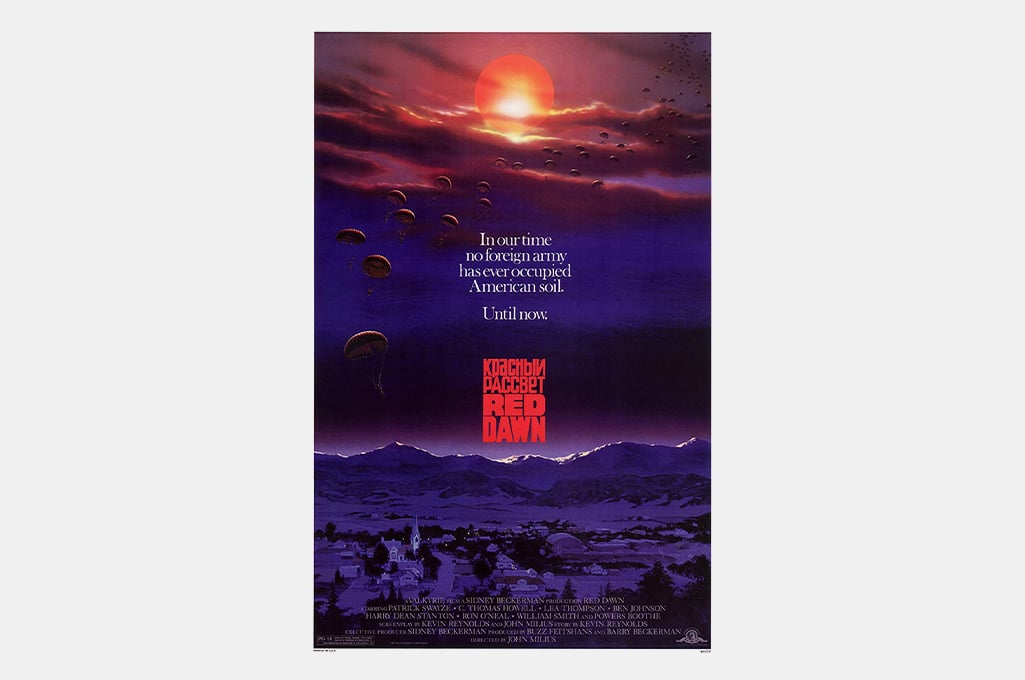 Red Dawn (1984)
"All that hate's gonna burn you up, kid"
With all the baffling rivalries and deep-seated social insecurities of high school, some of us were just wishing for a Soviet invasion to make it all stop. In an alternate timeline, the US is invaded, leading the teens from a Colorado high school to retreat to the woods and wage guerilla warfare at the onset of WWIII. Mixing surprisingly high stakes with '80s teen movie pastiche, Red Dawn packs in a slew of stars from the era (Patrick Swayze and Jennifer Grey, Charlie Sheen and Lea Thompson) to get the job done.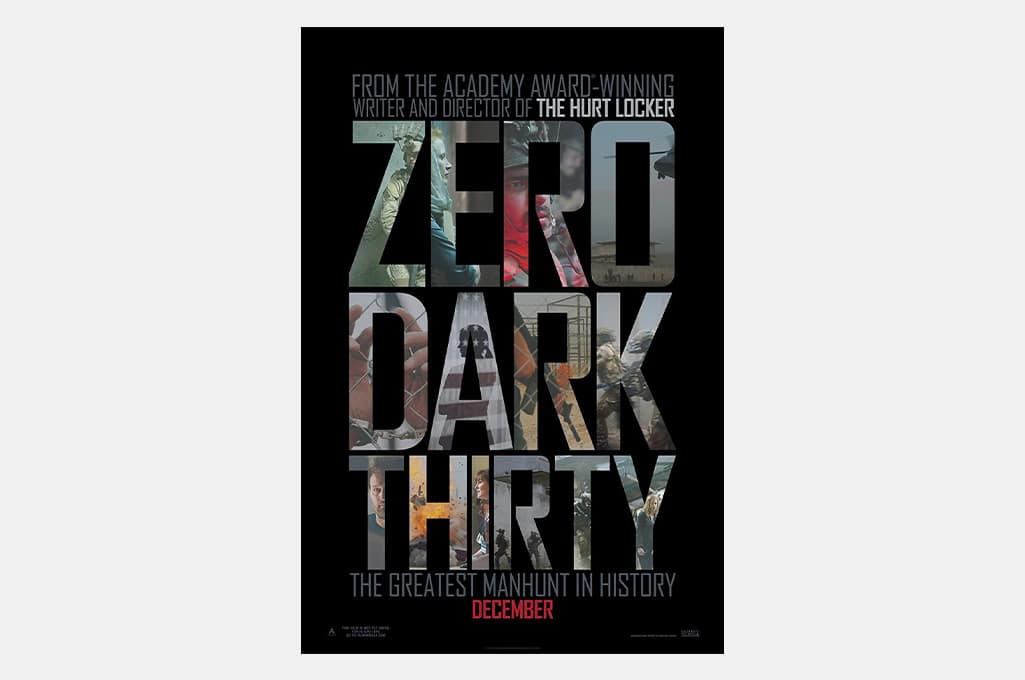 Zero Dark Thirty (2012)
"I shot the third floor guy."
Going behind the scenes of the manhunt for al-Qaeda leader and 9/11 mastermind bin Laden, Zero Dark Thirty features an expertly crafted script and ace performance by Jessica Chastain as a CIA analyst tracking down the bad guy. Gripping and taught, the film culminates in a pre-dawn raid that shoves you in the middle of the action.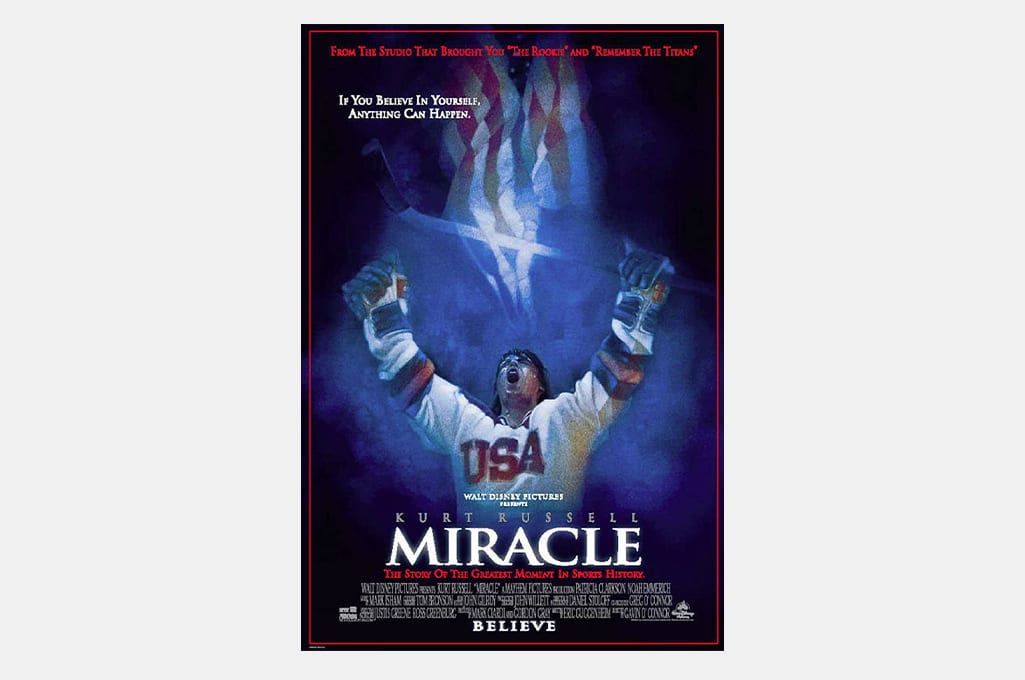 Miracle (2004)
"Five seconds left in the game. Do you believe in miracles?"
Despite being a top superpower for the past half century, America loves a good underdog story. In 1980, the government-backed and supported Soviet hockey team was unbeatable. But during the 1980 Winter Olympics, the US team took the gold. With Kurt Russel as the inspiring coach that led them to victory, it's an uplifting sports film with plenty of feel-good vibes.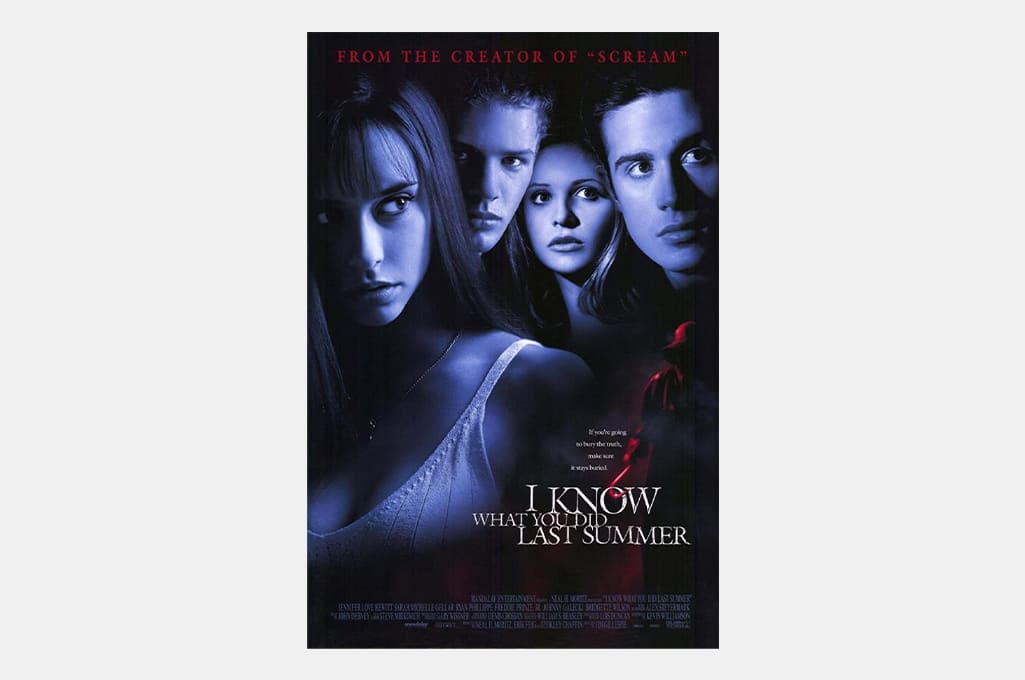 I Know What You Did Last Summer (1997)
"Please! It was an accident!"
A cautionary tale to help you plan your holiday weekend, I Know What You Did Last Summer shows us what happens when four teens try to cover up a hit and run on the 4th of July — the consequences are not good. Creepy notes, creepier hooks, missing bodies, and heart-pounding chases, it's a fun teen slasher with plenty of '90s teen stars.
Disclosure: Clicking on these links and making a purchase may earn us a small referral fee, at no extra cost to you. Learn more here.
freestar.config.enabled_slots.push({ placementName: "gearmoose_leaderboard_btf", slotId: "gearmoose_leaderboard_btf" });