The 25 Best Men's Polo Shirts
It's been a style choice that's undergone a lot of changes through the years — from the brightly colored iterations of the '90s and '00s to its resurgence as a style favored by James Bond, so there's a great case for stocking your wardrobe with one of the 25 best men's polo shirts.
The polo shirt is a summer style essential that can be both breezy and casual or dressed-up and refined. Today's best polos are cut slim, made with breathable, versatile fabrics and available in colors that are subtle, stylish, and definitely not too bright or loud.
A great polo shirt can upgrade your style where a simple T-shirt wouldn't (although a slim-fitting T-shirt can even work with a suit nowadays); you can rock a polo on its own with chinos and white sneakers, or you can pair with pieces like your favorite pair of slim chino shorts. Grab one, grab two, or grab all 25 — there's plenty of time this spring and summer to wear them on repeat.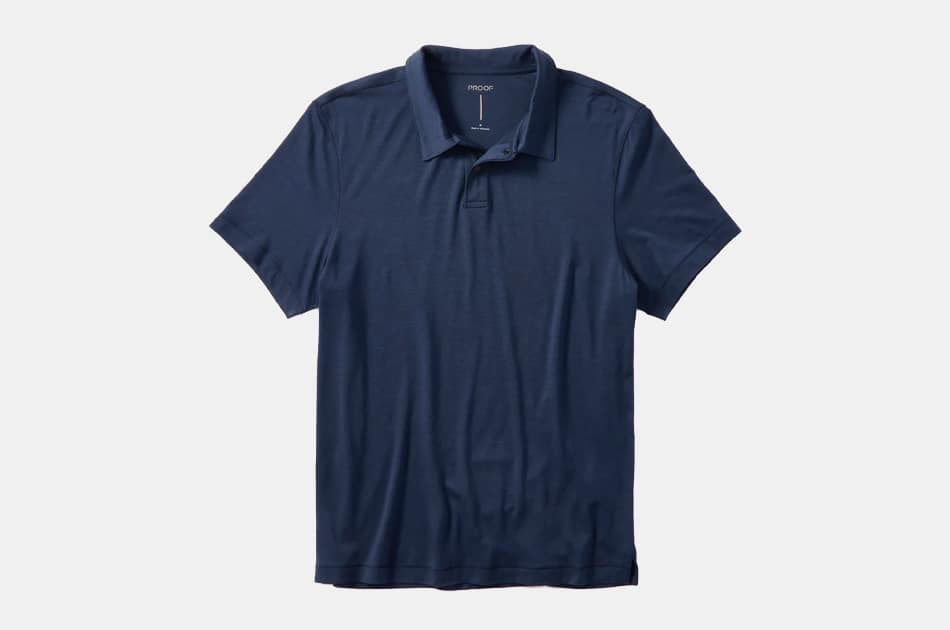 Best Overall: Proof 72 Hour Merino Polo Shirt
Most polo shirts are now a cut above the rest — forgot the baggy, overly stuffy polos you might have worn back in high school or college. No sir, the Proof 72-Hour Merino Polo is one of the best men's polo shirts you can spend your money on, made with versatile merino fabric for extra breathability and moisture-wicking qualities. From the links to the runway to an evening on the town, the Proof 72-Hour Merino Polo just gets the job done. Plus, the two-button placket is visually interesting and subtly stylish — in short, this has all the qualities you should look for in a summer weight shirt.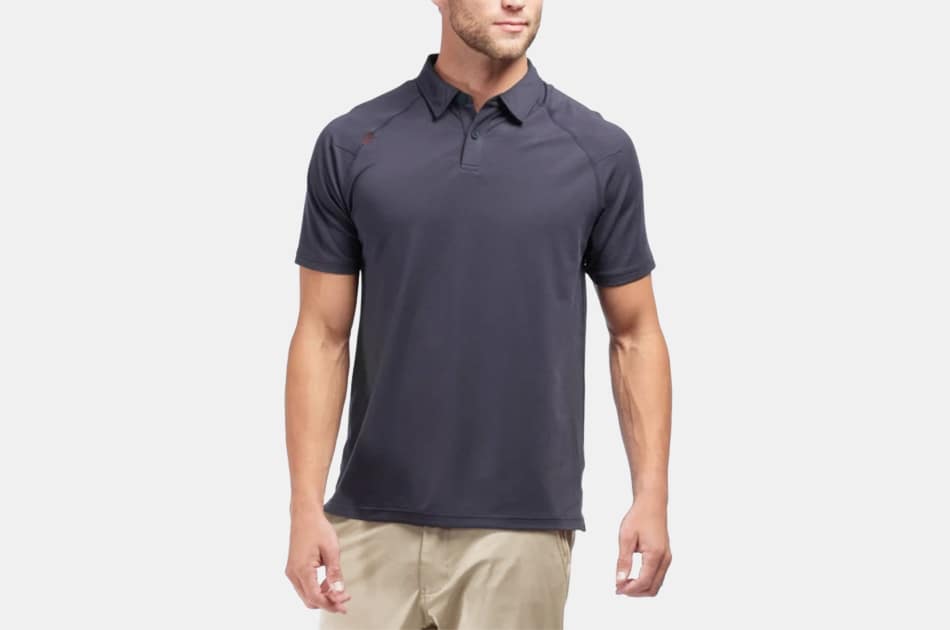 Best For Active Men: Rhone Delta Pique Polo
It's ideal when you find a menswear essential that you can wear in more than just one situation — take the normally humble polo, for instance. Rhone has flipped the traditionally preppy style staple on its head with its Delta Pique Polo, a crisp and fresh polo shirt made to cool your body while maintaining its fit and feel. All of that is to say, this is a new modern classic, made to wear for 18 holes on the course and then just as stylish and durable to wear to drinks afterward. We'd pick up one in every color if we could.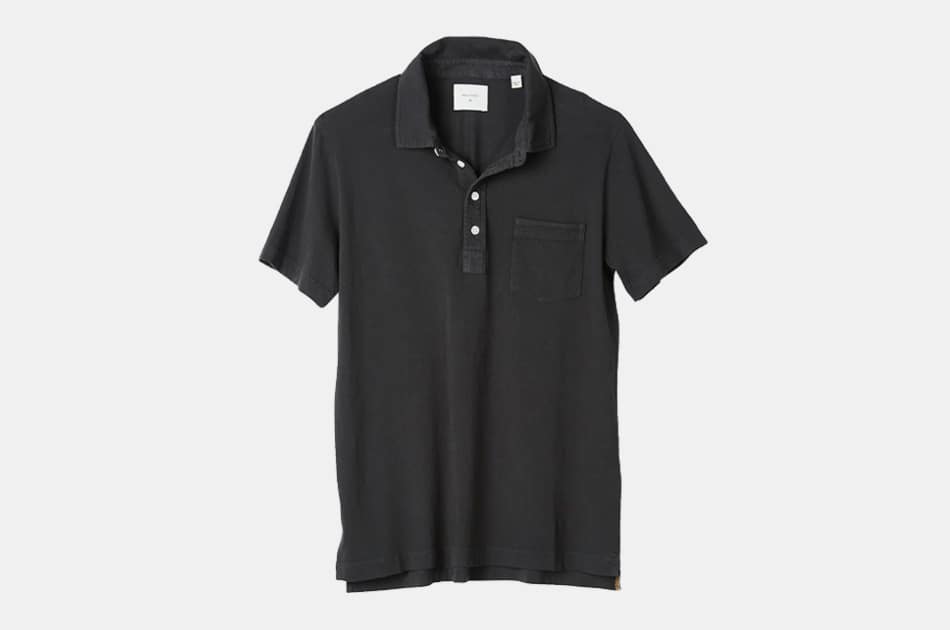 Best For Dressing Up: Billy Reid Pensacola Polo Shirt
There are certain things that separate Billy Reid from the pack — by a long shot. The all-American designer takes a nuanced approach to classic men's style staples, in this case including one of the best men's polos. The Pensacola Polo Shirt has all the right bells and whistles you want in a versatile polo, for starters. It's made with garment-dyed cotton (in a wide array of colors) and features a dressy-yet-wearable four-button placket. Pair it with Billy Reid chinos or denim for everyday spring and summer style.
Best For Everyday Wear: Todd Snyder Fine Pique Polo
The polo's sporting origins are channeled into modern style by one of our favorite menswear designers, NYC's own Todd Snyder. The polo is a classic-yet-modern menswear staple that's far from stuffy or overdone when designed by Snyder. In fact, this particular take on the polo gets a breezy fabric upgrade thanks to the use of Turkish cotton-tencel for stretch, comfort and breathability. This is an all-day polo to wear as often as you can this season (in any colorway you like).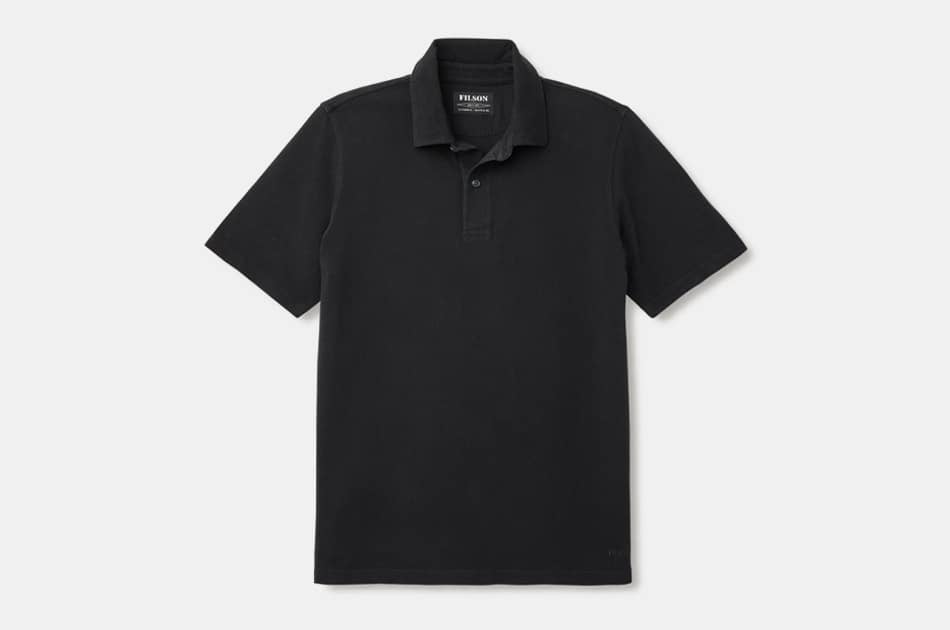 Filson Polo Shirt
For all the prep-inspired connotations the polo has, it's great to see that plenty of rugged heritage brands are still stepping up and delivering their take on this menswear staple. Take Filson, for instance — you've probably got a hard-wearing waxed jacket and maybe a cozy thermal from the brand in your wardrobe, but what about a polo? The Filson Polo Shirt is made from a custom-developed cotton pique fabric and available in colors like Redwood and classic Black.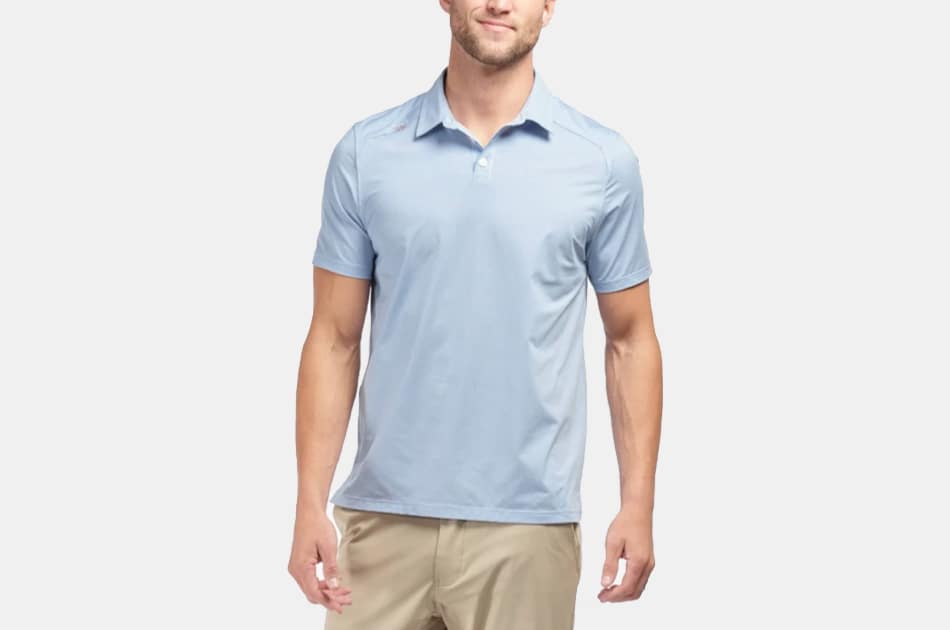 Rhone Commuter Polo Shirt
The thing about the best men's polos these days is that so many brands are going beyond the typical in terms of fabric, design and construction. In fact, many polos these days are downright modern and stylish — such as, for instance, the Rhone Commuter Polo Shirt. Four-way stretch fabric — fabric that just so happens to be moisture-wicking and quick-drying — sets this polo apart from the average, and it's also available for a very affordable price at the moment.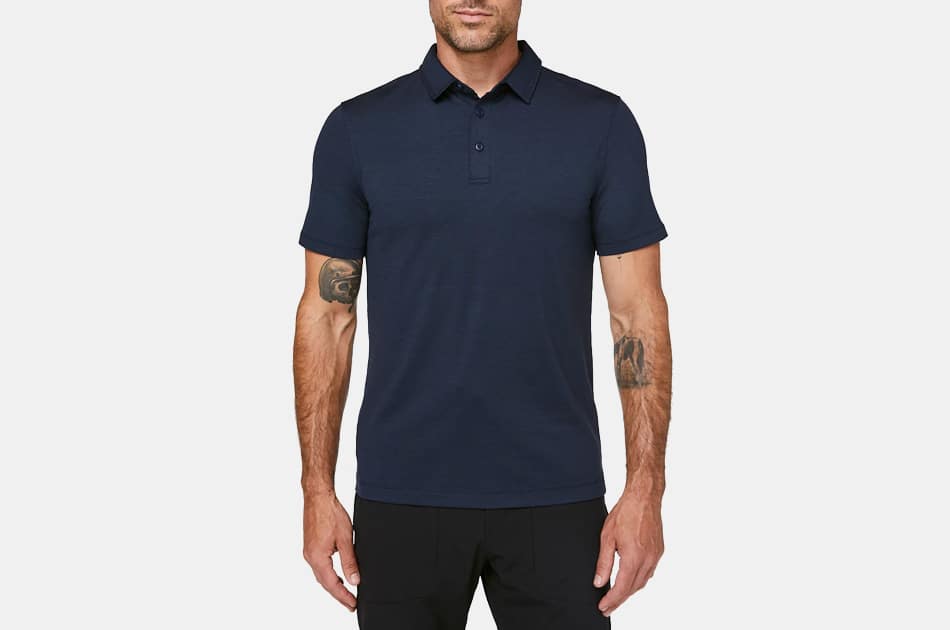 Lululemon Evolution Polo
It's time to give lululemon menswear a shot if you haven't in the past, and that's as true for its hard-wearing and durable workout gear as it is for off-duty staples like the Lululemon Evolutionn Polo. In a clean silhouette and in smart colors like a versatile shade of navy, this polo, as the brand says, is "anti-stink" and made from soft, four-way stretch fabric for all-day comfort.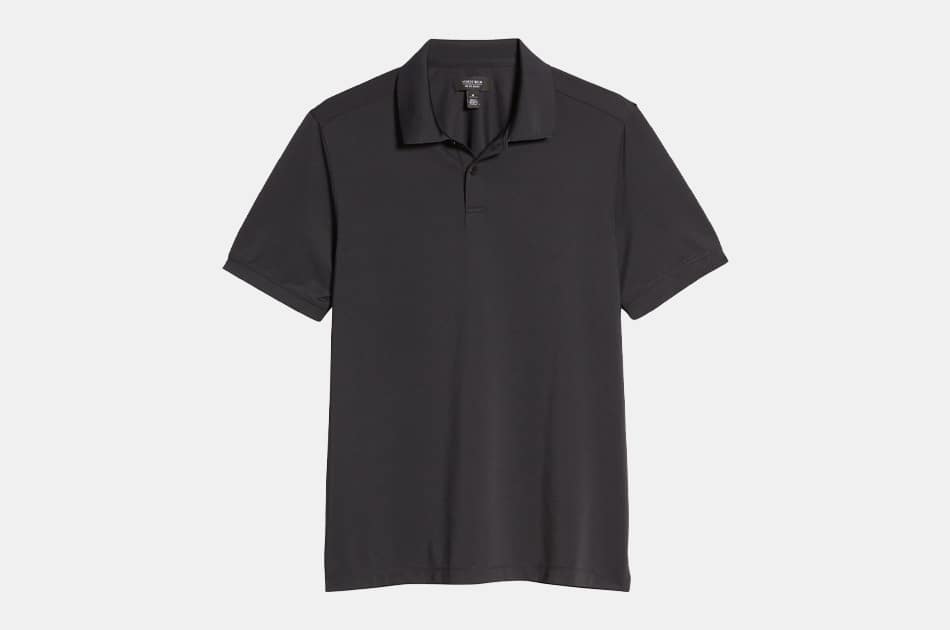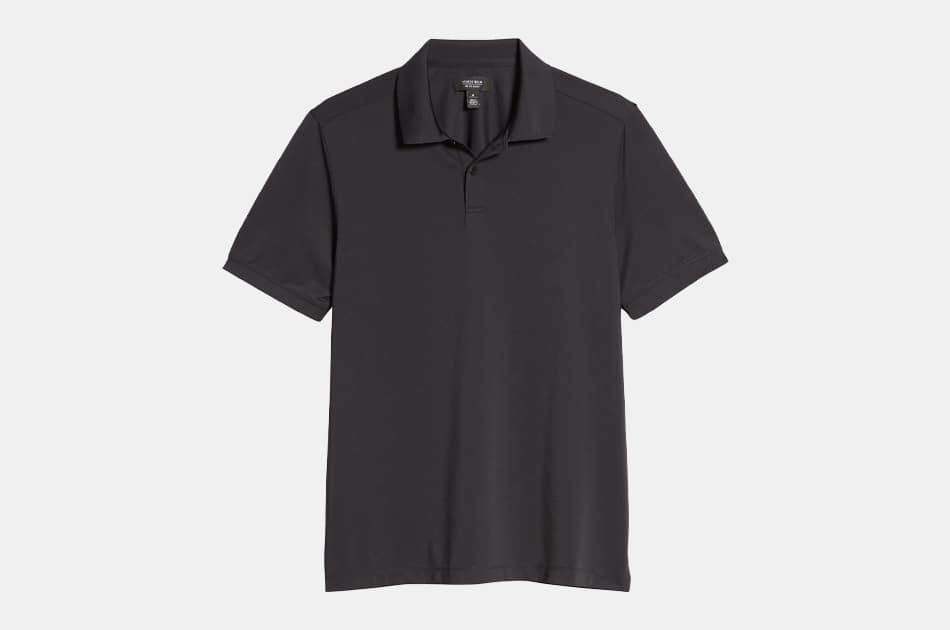 Best For WFH: Nordstrom Tech-Smart Piqué Polo
Nordstrom is branching out beyond the gear it normally stocks and sells to craft its own line of solid staples for the modern man via the Nordstrom Men's Shop. The Tech-Smart Pique Polo updates the more straightforward pique polo with cooling stretch fabric and an agreeable, versatile fit. Wear this polo with your favorite chinos or with light wash denim for a bit of cool spring contrast (just add canvas sneakers).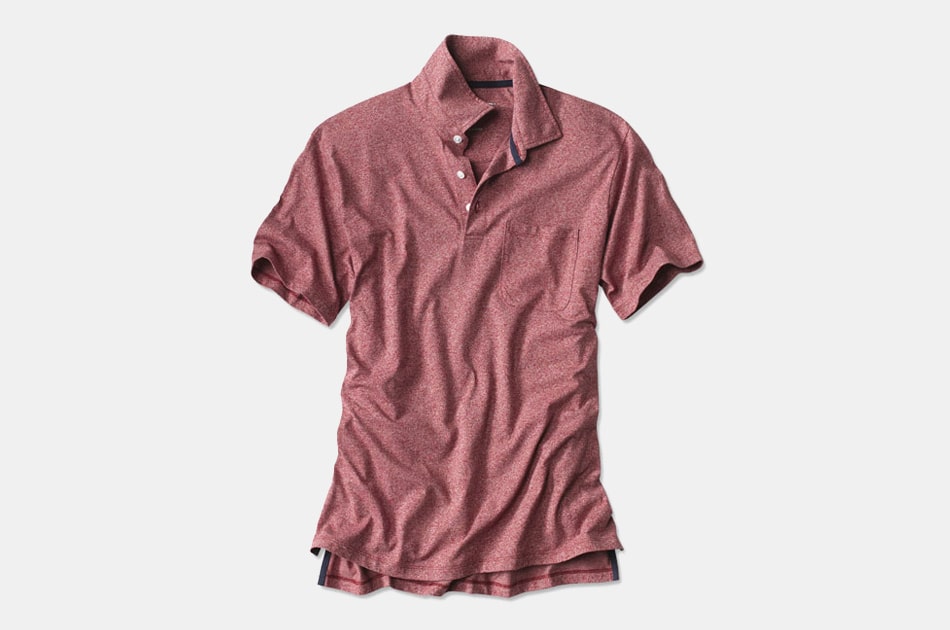 Best For The Adventurer: Orvis Performance Polo Shirt
Orvis is another heritage-minded brand that is looking toward the future with performance-focused updates of traditionally preppy menswear staples — take the Performance Polo Shirt, for instance. The blend of pima cotton and acrylic fabric is designed to keep you cool and wick away moisture, while two fresh spring color options provide all the stylish versatility you need for the season.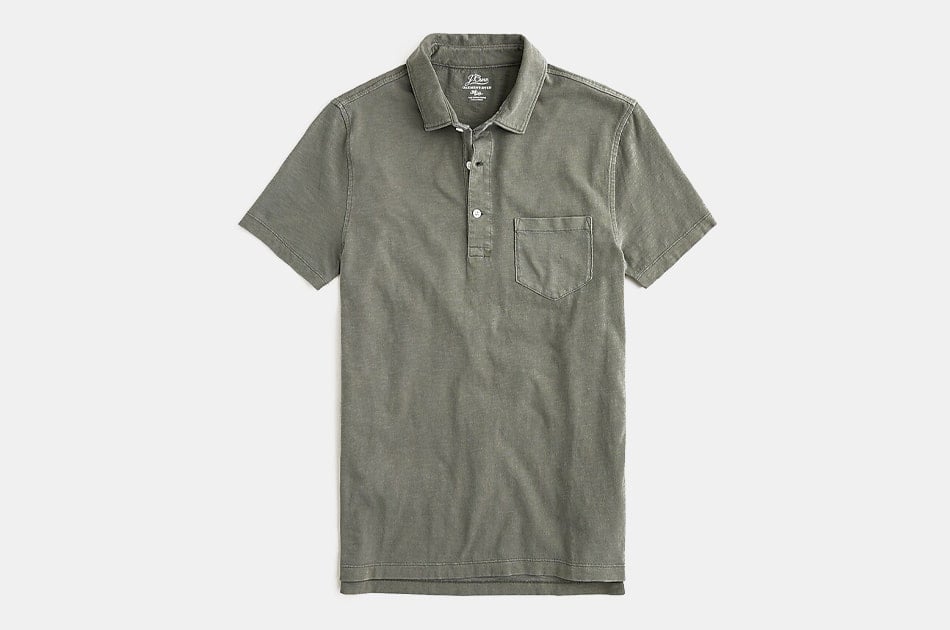 Best For The Office: J.Crew Garment-Dyed Slub Cotton Polo Shirt
Is it any wonder that J. Crew makes one of the best men's polos — and does so at an agreeable price, for that matter? The Garment-Dyed Slub Cotton Polo Shirt is a menswear staple you'll want (and need?) to wear all season, made with classic J. Crew quality and the easygoing feel you only get from garment-dyed knitwear from the brand. Wear it with some expertly cut chinos from J. Crew for a warm spring or summer evening.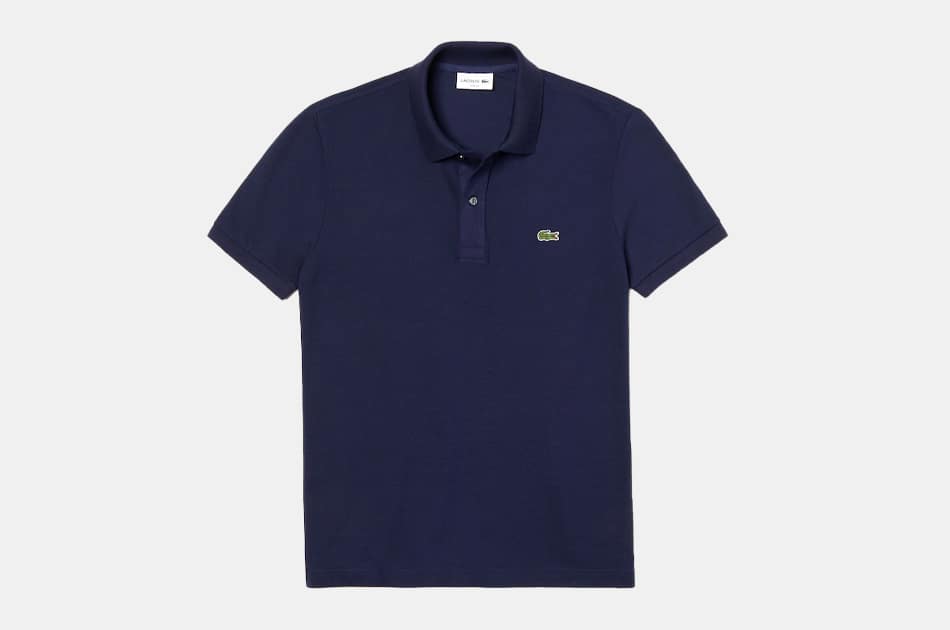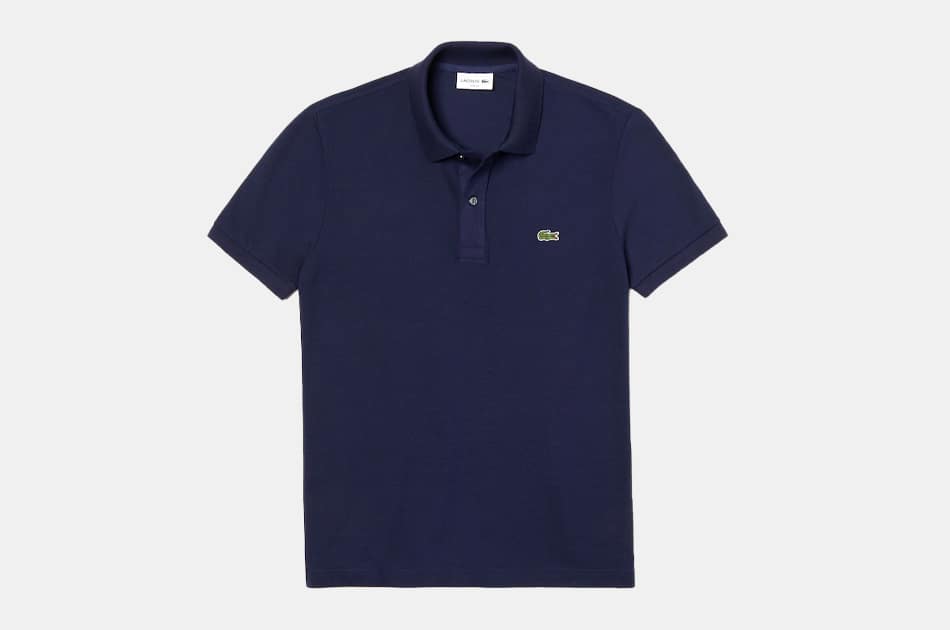 Lacoste Slim Fit Piqué Polo
It really wouldn't be a list of the best men's polos without including a pick from the brand that pioneered the form and function of this now-legendary silhouette, would it? The Slim Fit Pique Polo is an iconic take on the style, one that never fails to impress or to match up with everything from slim light wash denim and leather loafers to tan chinos and sharp grey leather sneakers. Wear it as often as you can, in as many ways as you can, this spring and summer.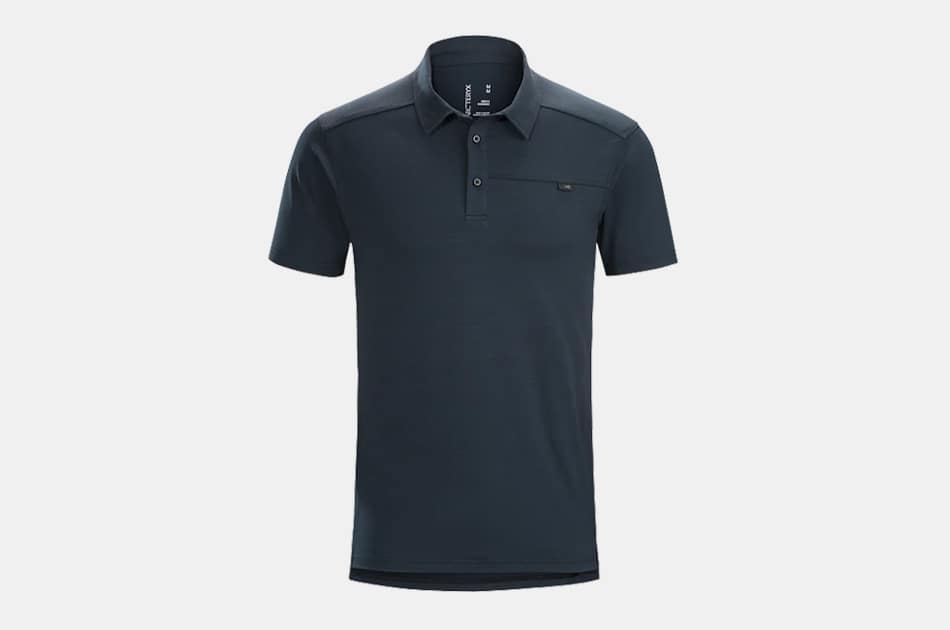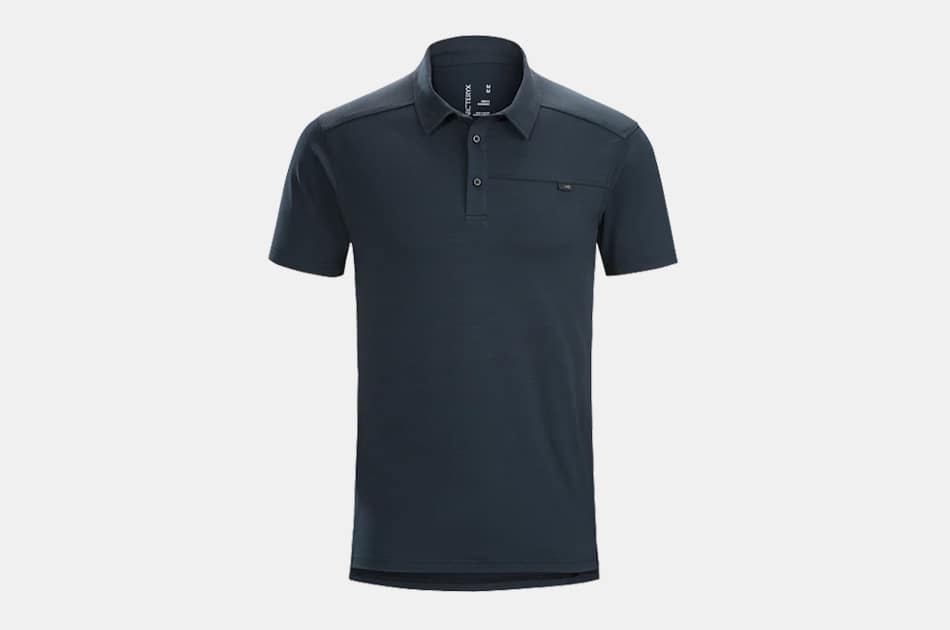 Arc'teryx Captive Polo Shirt
We're not quite done with our list of the best men's polos. Next on this list just so happens to be Arc'teryx, with the technically inspired, well-made Captive Polo Shirt. It's a rare polo that gives you form and function for under $70 (kind of like some of our other favorites on this list), and the use of DryTech technology only helps the cause. Pick one up in a bold and bright color, then hit the links or hit the road this spring and summer.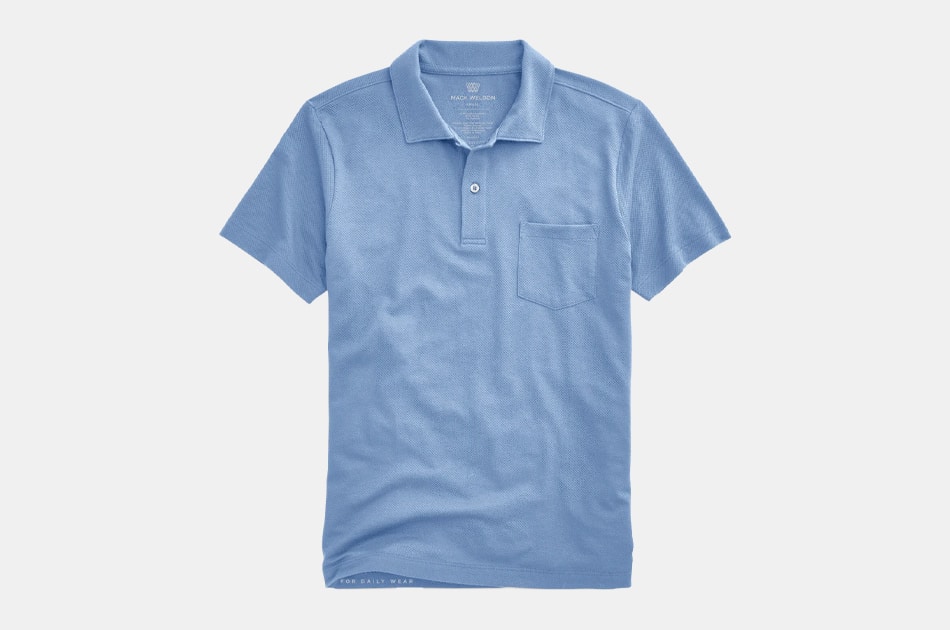 Mack Weldon Vesper Polo Shirt
Perhaps the best polo introduced this summer season comes from a brand who draws on style inspiration from 007 himself. The Vesper Polo — named for 007's original martini — uses a micro-mesh fabric for extra breathability, and comes with modern details like a slim fit & a two-button collar that stands on its own underneath a suit or a lightweight summer jacket. It's available in four neutral and very versatile colors — the navy shade would be ideal to rock as Bond does, with a pair of beige chinos and brown suede chukka boots in warm weather. It's perfect secret agent summer style made easy.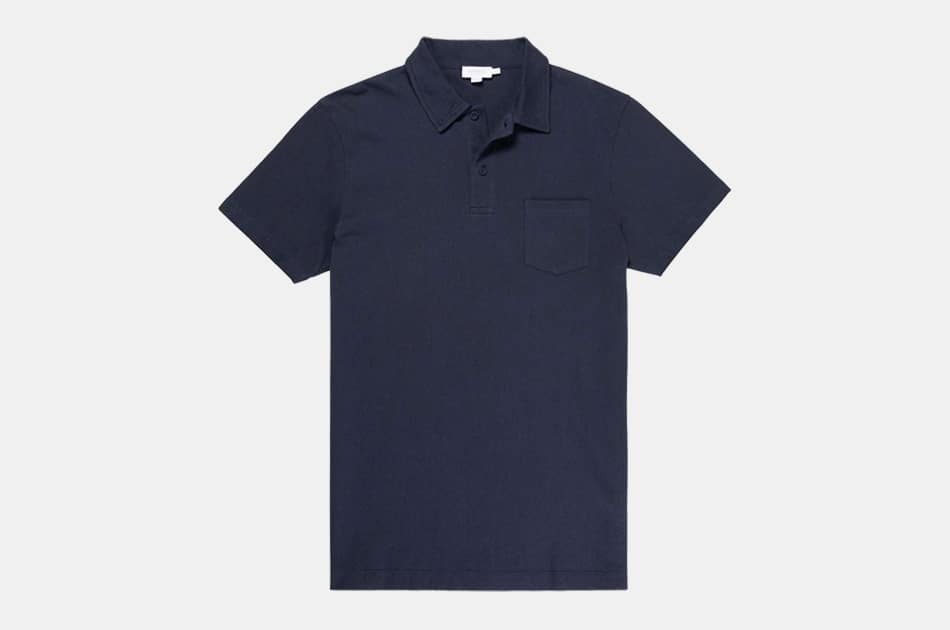 Sunspel Riviera Polo Shirt
As if the above homage to the polo worn by James Bond wasn't enough, this list wouldn't be complete without the style pioneered by the secret agent in the groundbreaking film Casino Royale. The Riviera is a timeless classic, cut with a modern fit and a two-button collar for a breezy-yet-tailored feel. The Navy color is the same shade worn by 007 in the film, and while the price is definitely an investment, it's one that's worth making if you want to channel seriously killer style — that holds true if you're heading to a casual patio date or out on the town.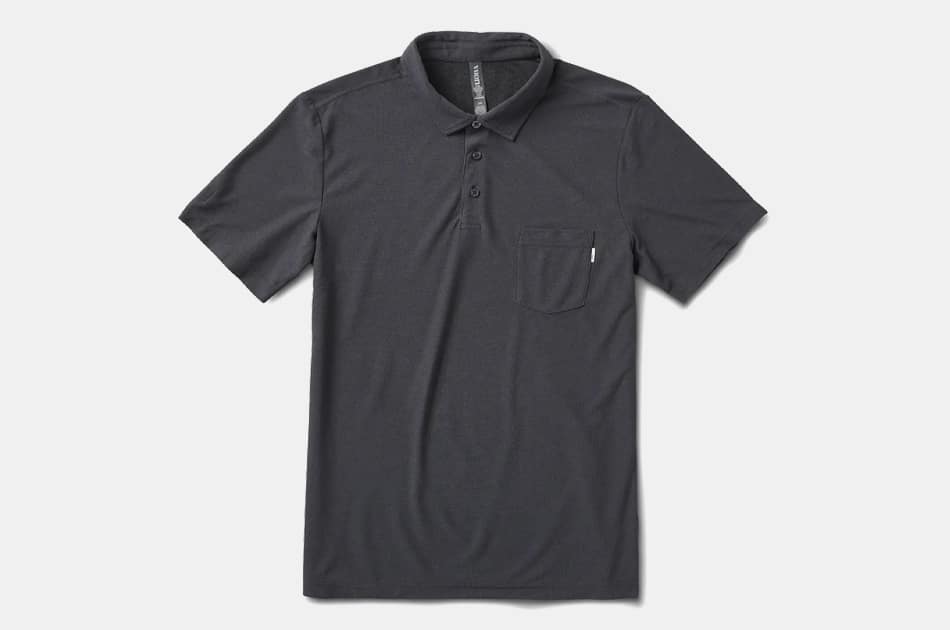 Vuori Ace Polo
There are average polo shirts, the stuffy kind that you had to wear to Sunday school, and then there's the modern polo shirt for the modern man. Allow us to introduce you to the Vuori Ace Polo, as forward-thinking as it gets for polo shirts, from the slim fit to the performance fabric. Outfitted with a chest pocket for some visual interest (and the ability to hold onto your sunglasses or your bottle opener as you man the grill), this Vuori polo comes in cool color options aplenty.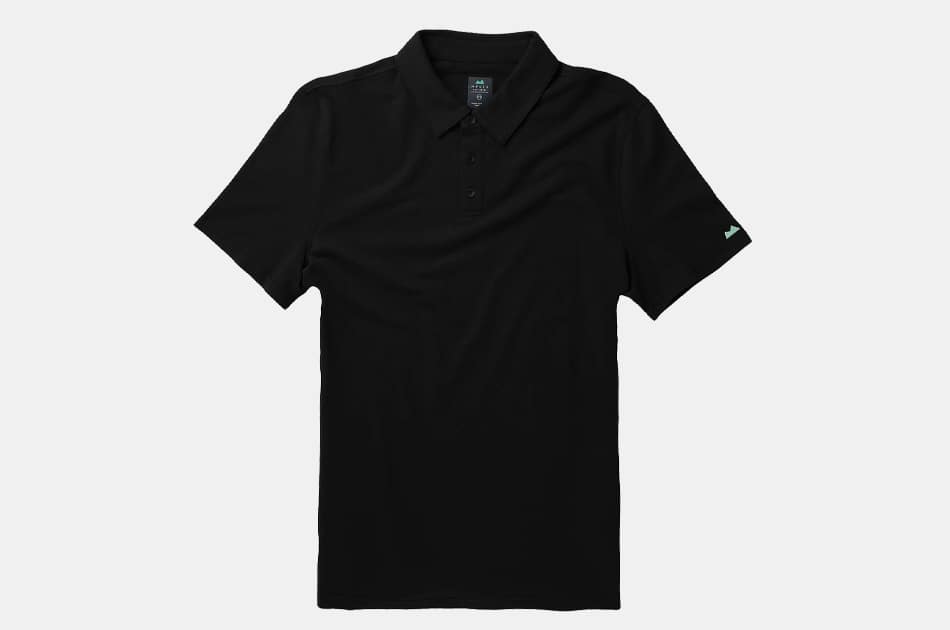 Myles Apparel Tour Polo
We love the crisp color and innovative fabric on display with the Myles Apparel Tour Polo, and we think you'll feel the same way. After all, every guy needs a sharp polo, and it helps if said polo is unlike the old-school number in your closet now. It's the soft performance fabric that's the real kicker here, blending cotton, spandex, and modal for comfort, stretch, a smooth feel, and a great wearing experience. Make it your go-to spring and summer polo.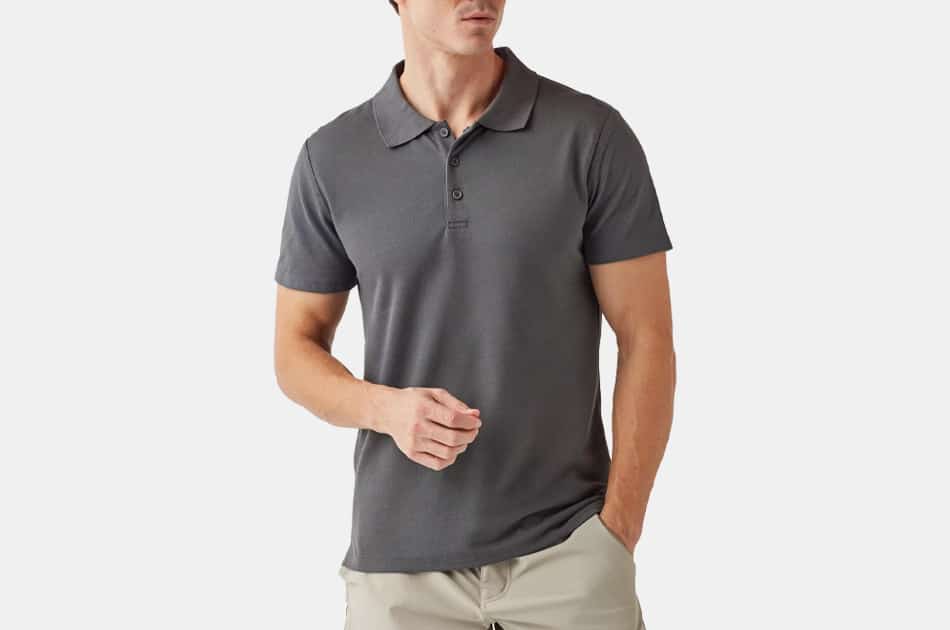 Olivers District Polo
If you've tried out durable Olivers shorts or the brand's tech-minded stretch pants, you know that there's plenty the brand gets right when it comes to blending futuristic design and style. The District Polo carries on that legacy quite nicely, and is the perfect pairing alongside some of the brand's famed shorts. And on your to-do list once you've picked up one of the best men's polos? Just about anything you can dream up this spring.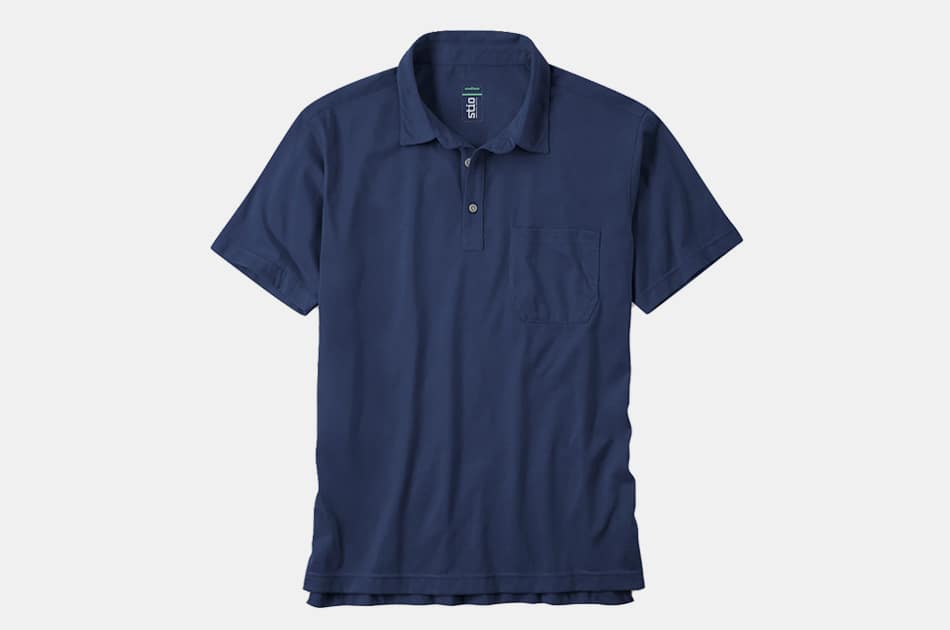 Stio Men's Divide Polo
Finding one of the best men's polo shirts is tricky enough as it is, and even trickier is the fact that it's often tough to find one for a bargain. Those days are long gone if you make the right call, though. By that, we're talking about the fact that the Stio Men's Divide Polo can provide expert style and comfortable fabrication for a stellar, sub-$70 price. Make it your new go-to shirt for spring and summer.
Vuori Strato Tech Polo
If it's the laidback comfort of your favorite T-shirt that you want as you search for your new favorite polo, you're in luck. Although that combination seems darn near impossible to get right, Vuori has managed to do so with the Strato Tech Polo, a highly affordable and highly stylish take on the modern polo shirt. Wear it with tan chinos or the brand's famed joggers for relaxed and comfortable style this season.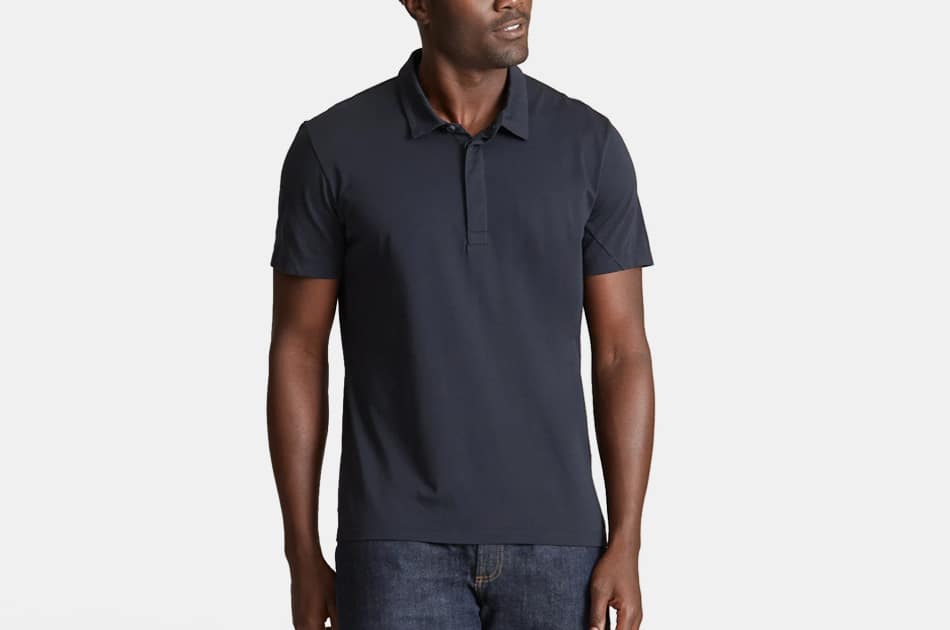 Aether Knit Polo
If you're anything like us, perhaps you've had your eye on a new henley or a new pair of rugged leather boots from Aether Apparel. But while those picks might function quite well in cold weather, we're all about the Aether Knit Polo these days, all the better to ring in warmer days in style. It's made with the right blend of tech innovation and classic style that you might expect from Aether, and that's great news.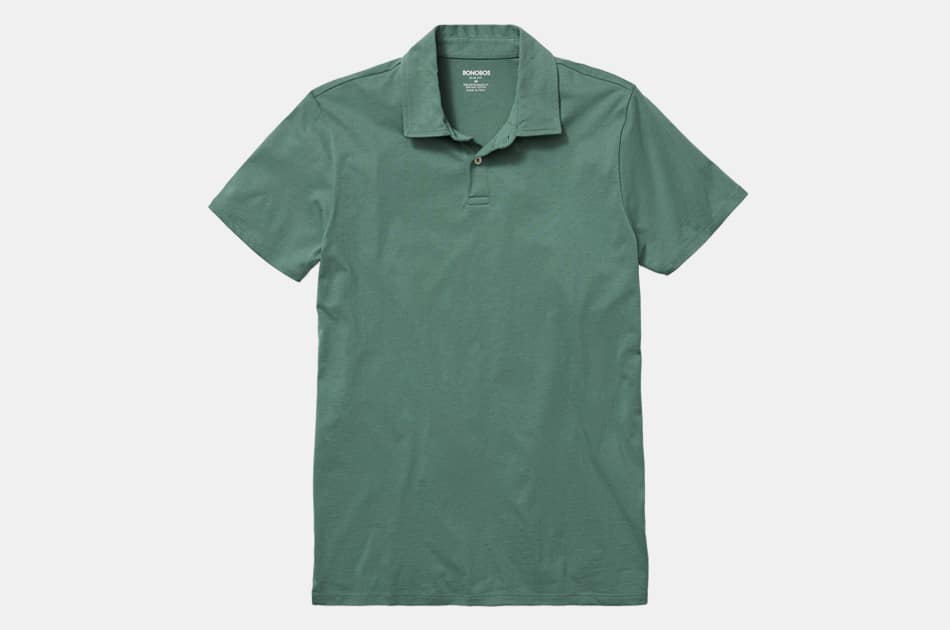 Bonobos Jetsetter Performance Polo
For expert style alongside your expertly designed Bonobos chinos or tailored shorts, we've got just the proper pick. The Jetsetter Performance Polo is designed to go anywhere you want to go, and to work as hard as you work. It's the right blend of comfortable fabric and a tailored fit that makes it a winner in our book, and it's the kind of polo you can even wear with a blazer for dressy summer days.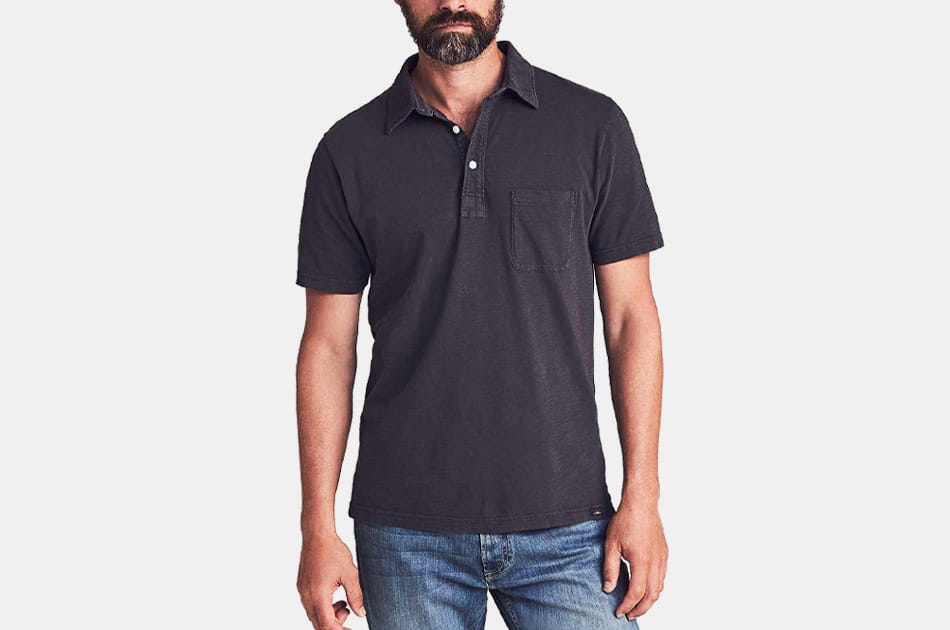 Faherty Sunwashed Polo
The mission of the family-driven team at Faherty is simple, and it starts with the right gear for the big and small moments in life. That's a lofty goal, but when you're wearing the right pieces, like this perfectly made polo, it's a lot more simple to achieve. Speaking of simple: Be sure to wear this polo as you man the grill at your next get-together, because that's exactly what it's made for.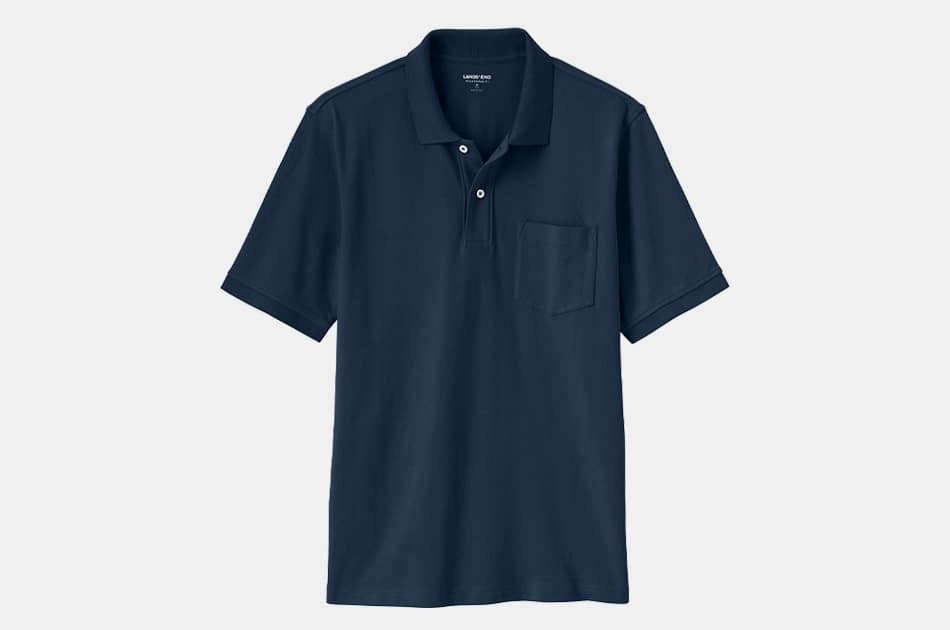 Lands' End Mesh Polo Shirt
When you want a polo that's breezy as can be, a polo that works perfectly alongside your favorite shorts and an ice-cold beer, you want this mesh polo shirt from Lands' End. It's the garment-washed mesh fabric that makes this polo as breathable as can be, infused with just enough stretch and a soft-as-heck finish that'll feel like you've had it for years. And at the current price, you're very well set to pick up more than one.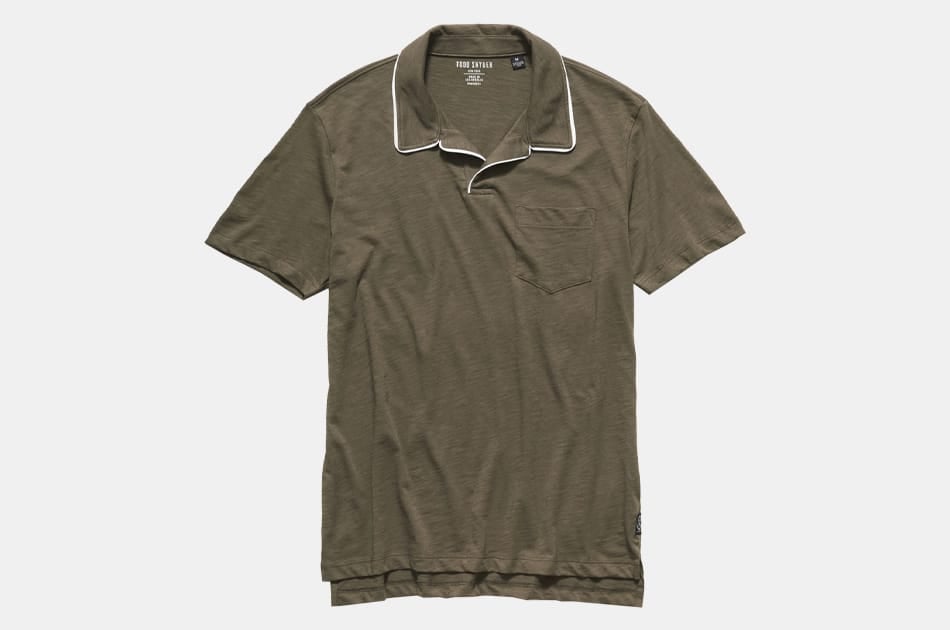 Todd Snyder Made in LA Tipped Montauk Polo in Olive
Maximize the "laid back vibe" in this super-comfy Todd Snyder polo! The LA Tipped Montauk Polo is made in Los Angeles in true L.A. style, with a slub-spun cotton jersey that feels incredibly soft on your skin and is cool enough for even the hottest summer day. The relaxed style makes it ideal for lounging on the beach, poolside, or enjoying your vacation abroad while still dressing to the nines.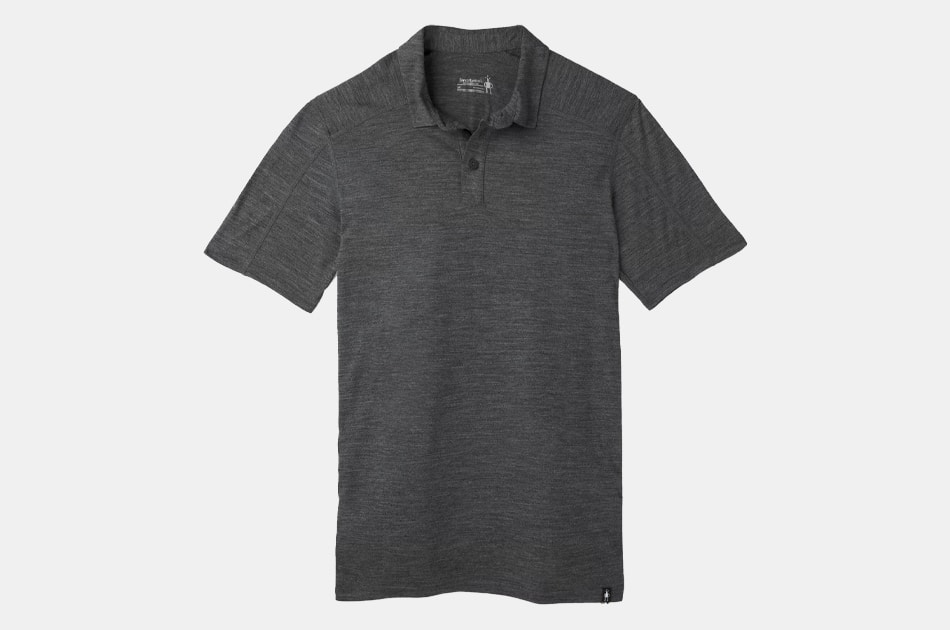 Smartwool Men's Merino Sport 150 Polo
If you want a beautiful blend of comfort and ultimate performance, Smartwool's Merino Sport 150 Polo has exactly what you're looking for. The Merino wool is hyper-durable, odor-resistant, moisture-wicking, and breathable enough to keep you feeling chill through the worst summer heat wave. Smartwool even doubled down by adding mesh vents to help you cool off, and incorporating UPF 20+ to shield your body from the sun's radiation. Whether you're strolling around town or kicking back a few drinks at the bar, this slick, stylish polo will fit in anywhere, with anyone.
Disclosure: Clicking on these links and making a purchase may earn us a small referral fee, at no extra cost to you. Learn more here.
freestar.config.enabled_slots.push({ placementName: "gearmoose_leaderboard_btf", slotId: "gearmoose_leaderboard_btf" });