Staff Picks: The 20 Best Products On Huckberry
If you're anything like the team at GearMoose, you might find your mind consistently wandering toward a crucial site when it comes to the best men's gear. We're talking, of course, about Huckberry, long one of our favorite online shops for men.
From rugged overshirts to tough leather boots, handsome blazers and durable everyday carry essentials, the hallowed digital pages of Huckberry provide a feast for the eyes — whatever you need for your next adventure or your next special occasion, there's a great chance that the site has it. The even better news? They recently opened a stunning physical extension of their digital presence, with a well-stocked array of goods on a lovely corner in New York City. If ever you visit the Big Apple, it's a must-visit. But in the event you're contained to digital shopping right now, there's simply no better place to go for the best new gear for men.
All of that being said, we've got the full scoop on the best gear from Huckberry below. Like we said, the famed online retailer has an array of hard-wearing, long-lasting, utterly classic goods for every budget and taste — so, without further ado, meet the best products to buy right now on Huckberry (20 of them, to be exact).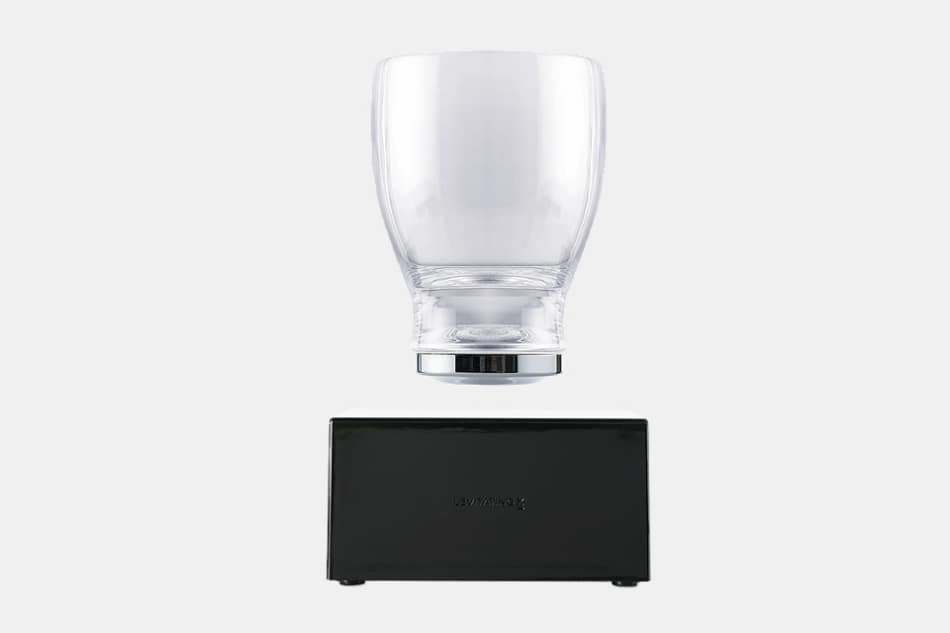 Levitating X Whiskey Cup
Huckberry certainly delivers the goods if you're into adventure — and if you find yourself coveting the finer things in life, like a perfect glass of whiskey or your favorite cocktail at the end of a long day, you can do worse than picking up the Levitating X Whiskey Cup. It's the sort of ingenious product that's been called the world's first levitating cup — there's no better way to enjoy your favorite whiskey.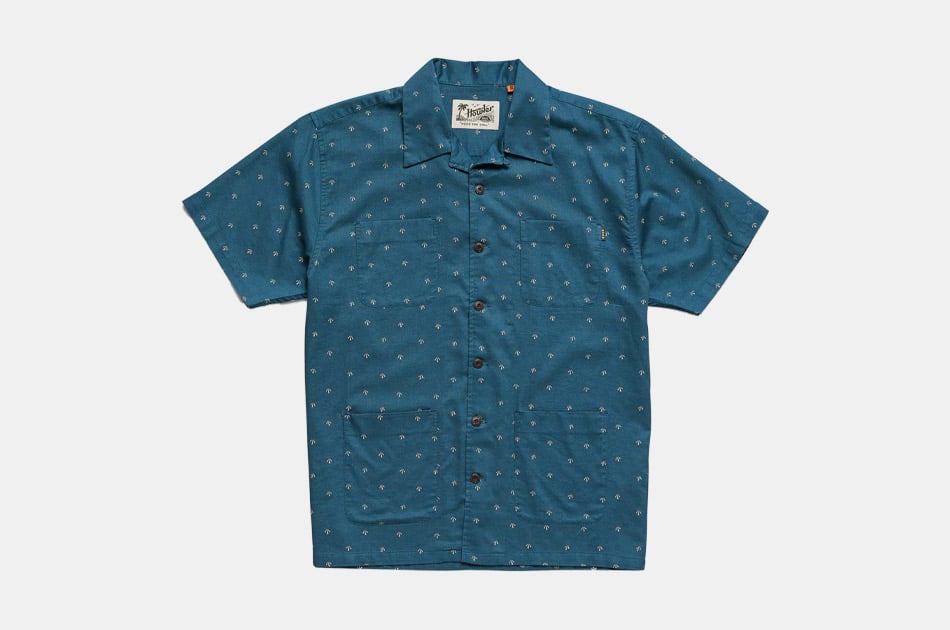 Howler Brothers Sunset Scout Shirt
Howler Brothers hits the sweet spot in terms of producing gear that's ready for the outdoors and yet at ease during a backyard BBQ — such is the case with the Sunset Scout Shirt. It's a fine addition to any rotation of stylish short-sleeve shirts, what with the old-school camp collar and the use of textured cotton in its construction.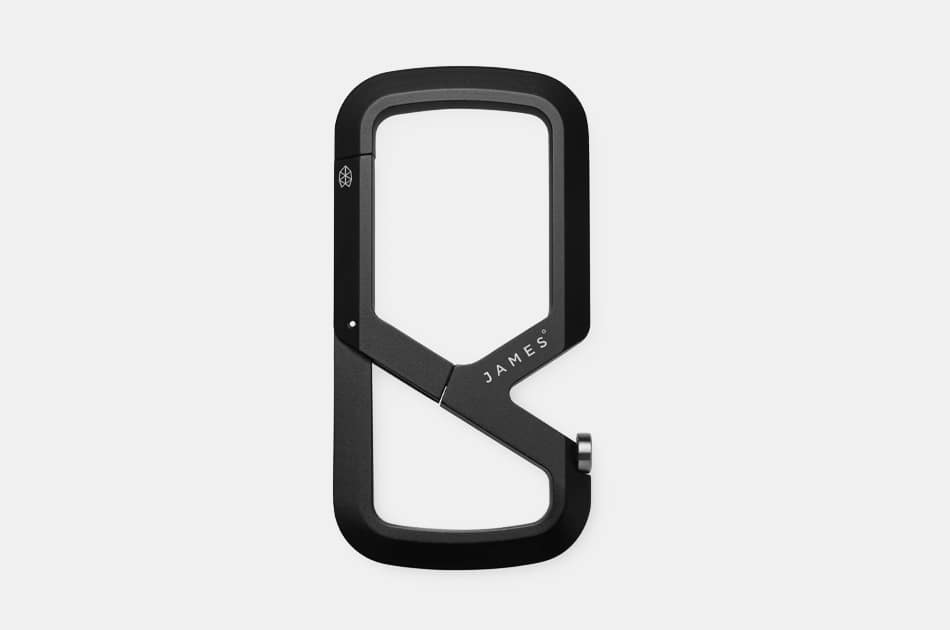 The James Brand Mehlville Carabiner
Tired of misplacing your keys? Want a convenient, memorable and yet functionally rugged way to keep track of them — plus any handy added essentials? Meet the James Brand Mehlville Carabiner, a tough, durable carabiner that doubles as a bottle opener and comes in a suitably sleek aluminum construction (available in Black, of course). Don't leave home without it.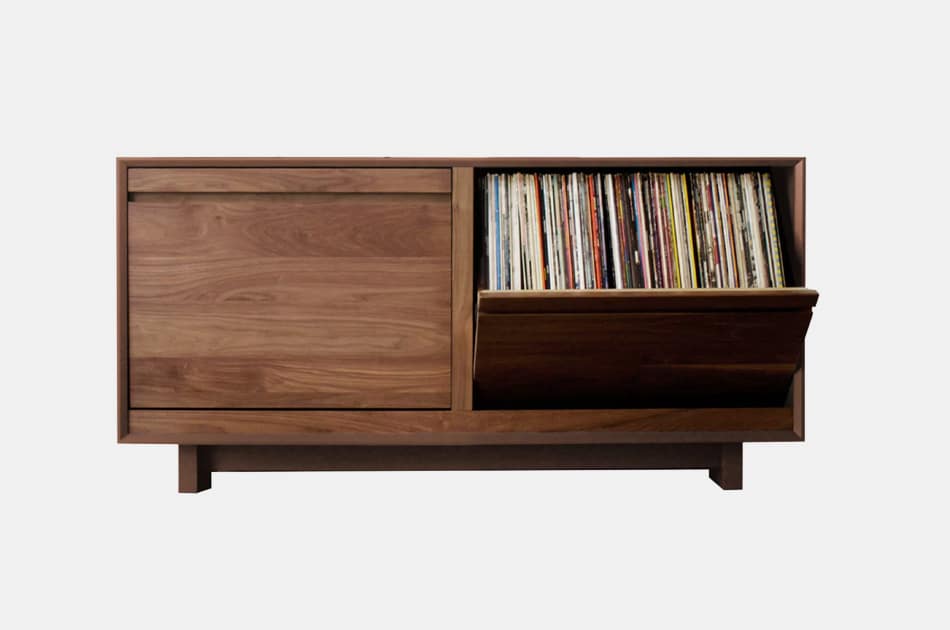 Symbol Audio Aero LP Storage Cabinet
Consider yourself an audio enthusiast? As in, a hardcore collector of vinyl old and new? Meet your new grail-worthy, wish list item: The Aero LP Storage Cabinet from SYMBOL Audio. An exceedingly handsome and handmade way to store your favorite records, both of the Aero LP Storage Cabinet's two bins can hold up to 120 records each — sounds like the perfect way to store your vinyl collection.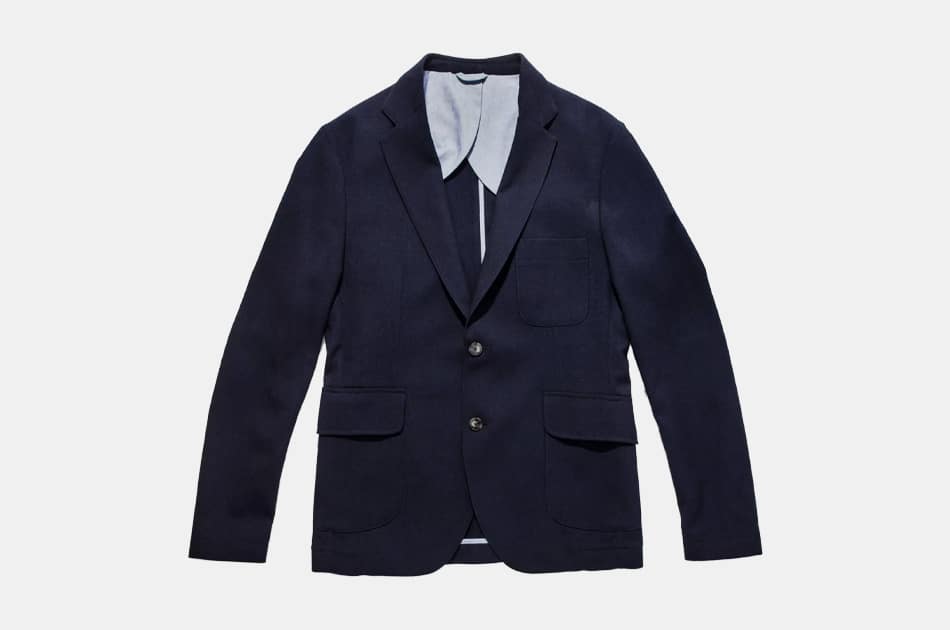 Taylor Stitch Everyday Blazer
If there's a brand you love, chances are it's sold by Huckberry — like Taylor Stitch. The hard-to-find Taylor Stitch Everyday Blazer is for sale now as an exclusive at Huckberry — it's as handsome and essential of a navy blazer as you're apt to find, made to be worn in each and every season thanks to the classic construction and timeless color. The perfect blazer? Possibly.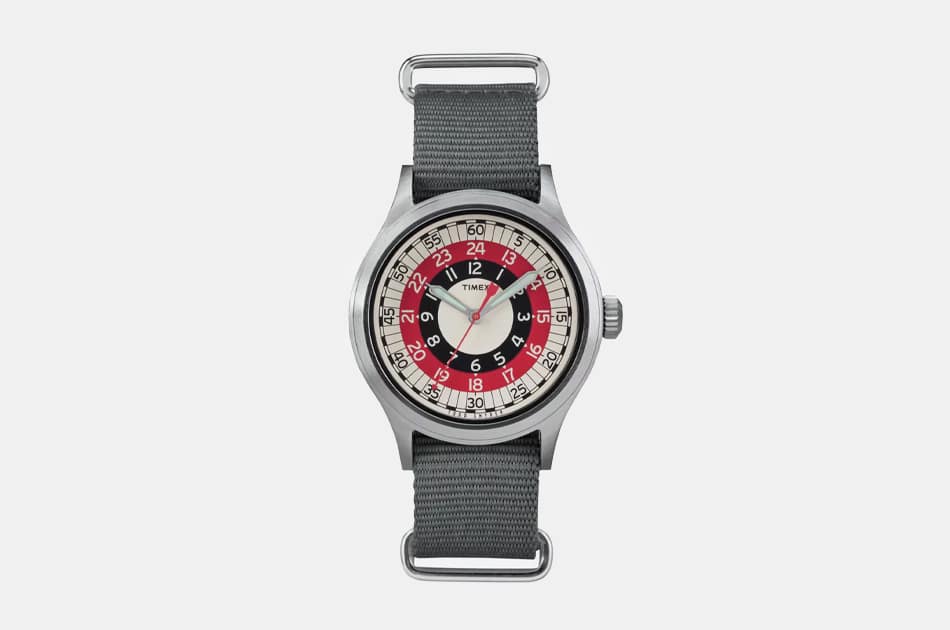 Timex x Todd Snyder MOD Watch
Among our favorite watch collaborations of the last few years, the ongoing partnership between Timex and Todd Snyder strikes just the right balance when it comes to a perfect blend of both retro and modern cool. The racing-inspired design and NATO strap — combined with the affordable price — hit that hard-to-reach trifecta when it comes to the perfect casual watch.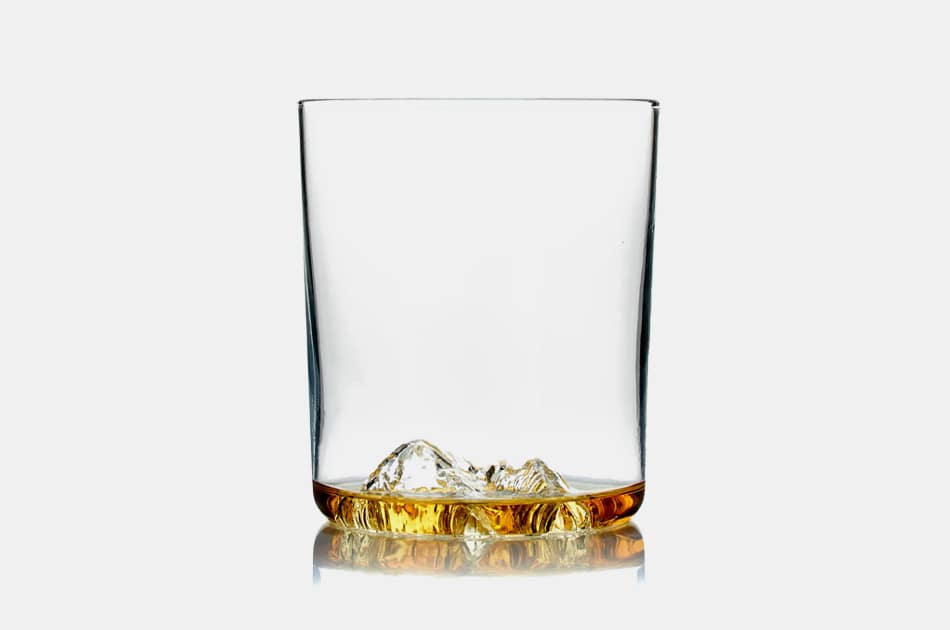 Whiskey Peaks Denali Whiskey Glasses
Are you sensing a theme here? If you enjoy the finer things in life — like some of the world's best whiskey — there's a chance that Huckberry has just the right complementary gear to suit your fancy. Take the Whiskey Peaks Denali Whiskey Glasses, handblown in San Francisco and featuring a topographic impression of … you guessed it, Denali. The ideal way to finish off your bar cart.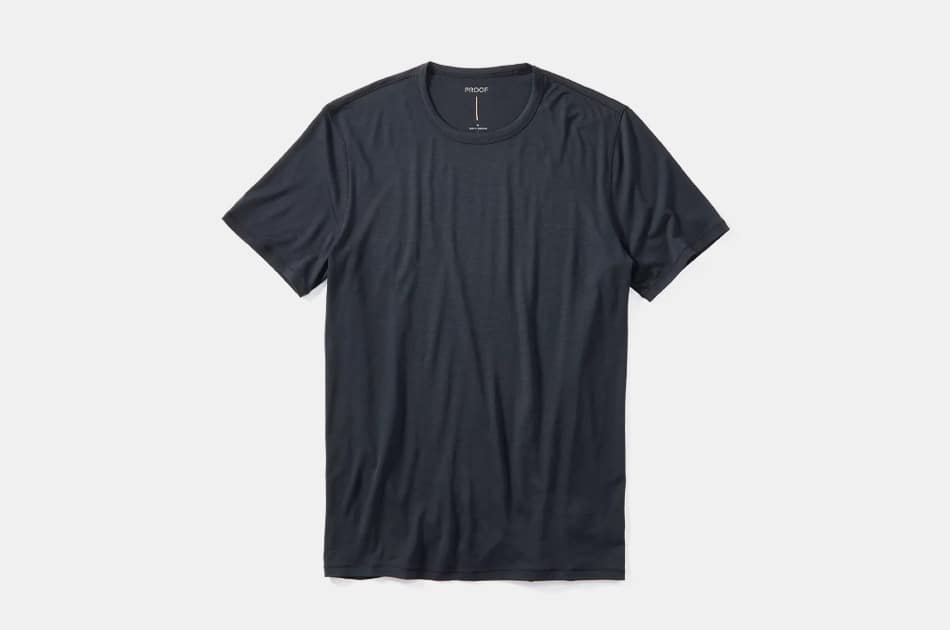 Proof 72-Hour Merino Tee
Huckberry stocks and sells only the very best gear on the market, and that goes for items like the Proof 72-Hour Merino Tee. Huckberry put this stylish, durable merino tee to the test across 72 hours worth of adventures and excursions — true to form, the tough, antimicrobial and antibacterial merino fabric of this rugged T-shirt holds up. Try it and see for yourself. Heck, go ahead and buy more than one.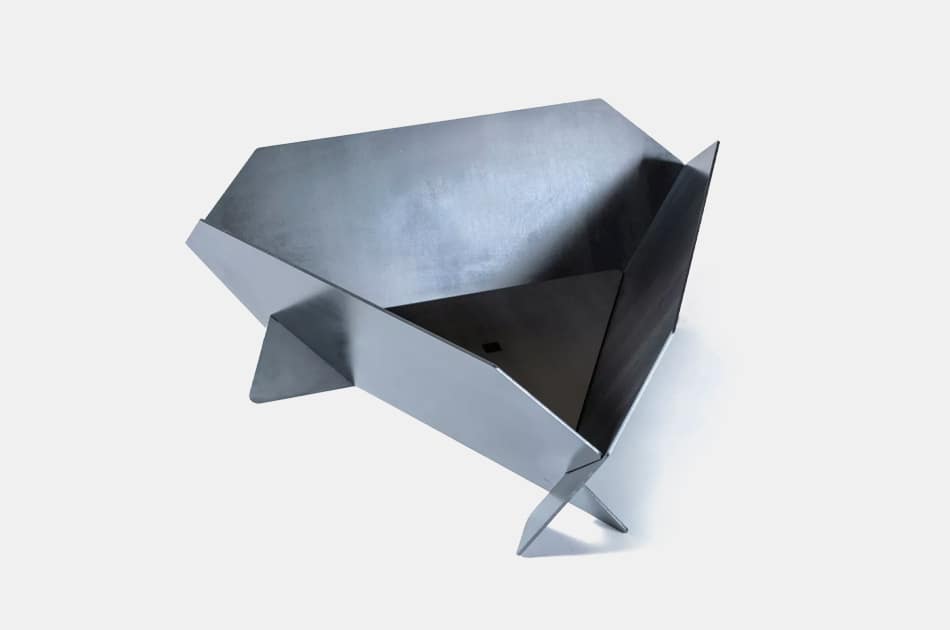 Stahl Steel X Firepit
We've all got nostalgia for bonfires around the fire pit, maybe surrounded by wide open spaces. But if your living arrangement is a bit different as of now, or if you simply want to take that nostalgic feeling on the road in a way that's remarkably durable, reach for the Stahl Steel X Firepit, an ingeniously designed firepit that assembles without any tools.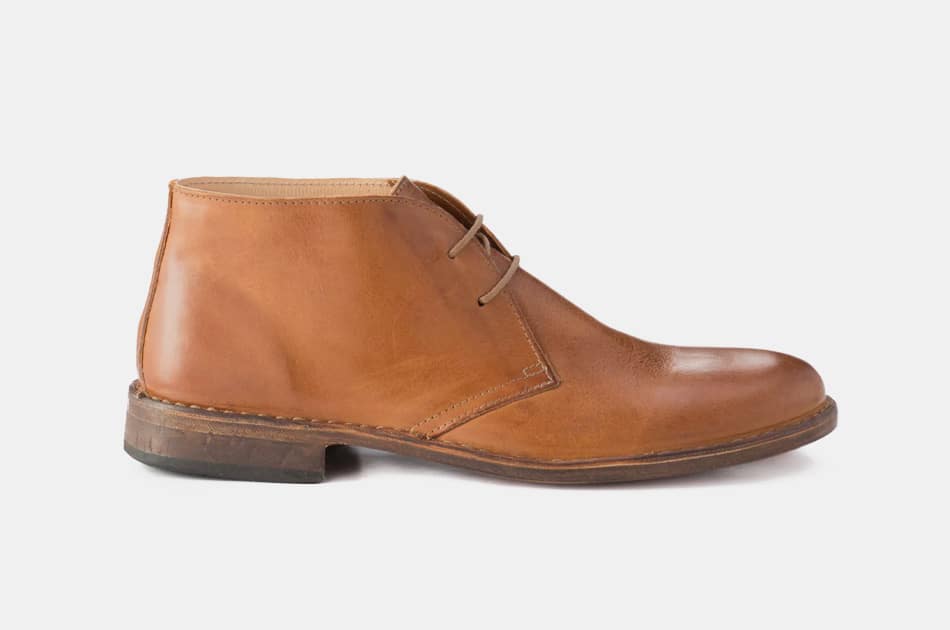 Astorflex Greenflex Boots
The Huckberry team has a way with finding hidden gems among the expansive menswear universe, and that goes for classic men's style essentials like chukka boots. For our money's worth, it's tough to top the sustainable nature and handcrafted spirit of the Astorflex Greenflex Boots, long one of our favorite pairs of chukka boots to wear (and simply perfect to buy for fall).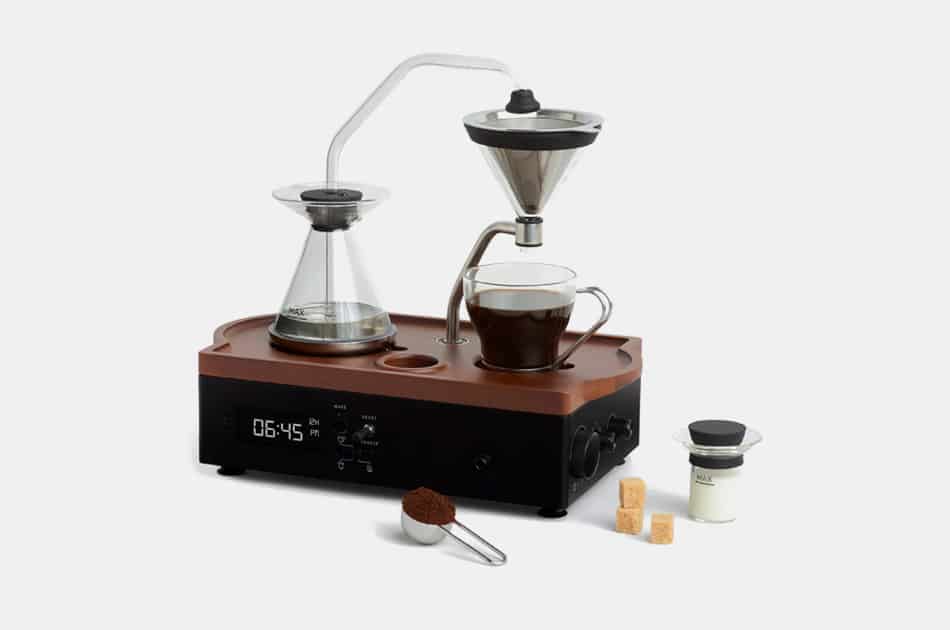 Barisieur Coffee Brewing Alarm Clock
We told you that the Huckberry team has a knack for stocking and selling the sort of gear you can't get anywhere else — all under one well-curated digital roof. Such is the case with the Barisieur Coffee Brewing Alarm Clock, with the ability to brew a delicious cup of coffee right in sync with when you wake up — the coffee's already there and ready for you. Can't beat that.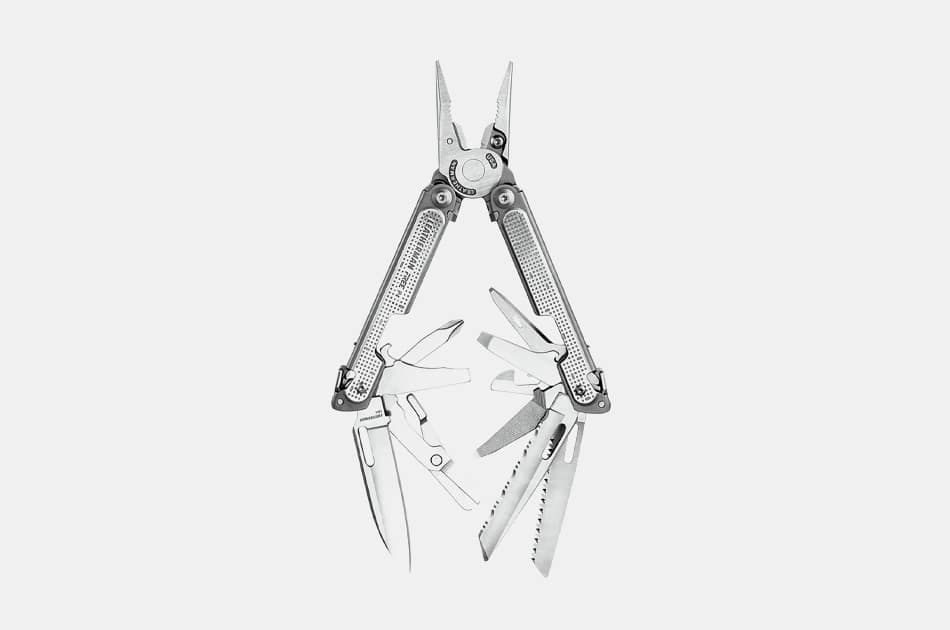 Leatherman FREE P4 Multipurpose Pliers
There are some everyday carry essentials that pack in so much tough gear as to be truly ingenious — a la the Leatherman FREE P4 Multipurpose Pliers, which also come equipped with multiple knives and attachments like a bottle opener and a saw. The best everyday carry essential to pick up right now? It very well could be — pick up your own and find out.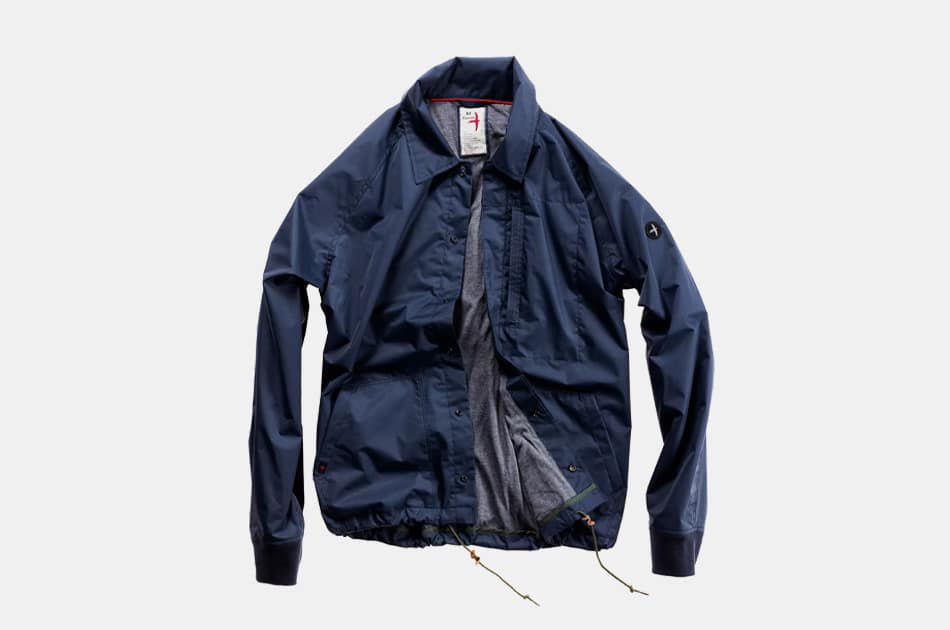 Relwen Squall Breaker Jacket
With a nod toward military heritage and a focus on modern versatility, Relwen is the kind of brand that makes it easy to shop at Huckberry. The Squall Breaker Jacket is the perfect layer for when conditions turn nasty, offering up protection from the elements to go along with a rugged sense of style and adventure. Inclement weather has met its match.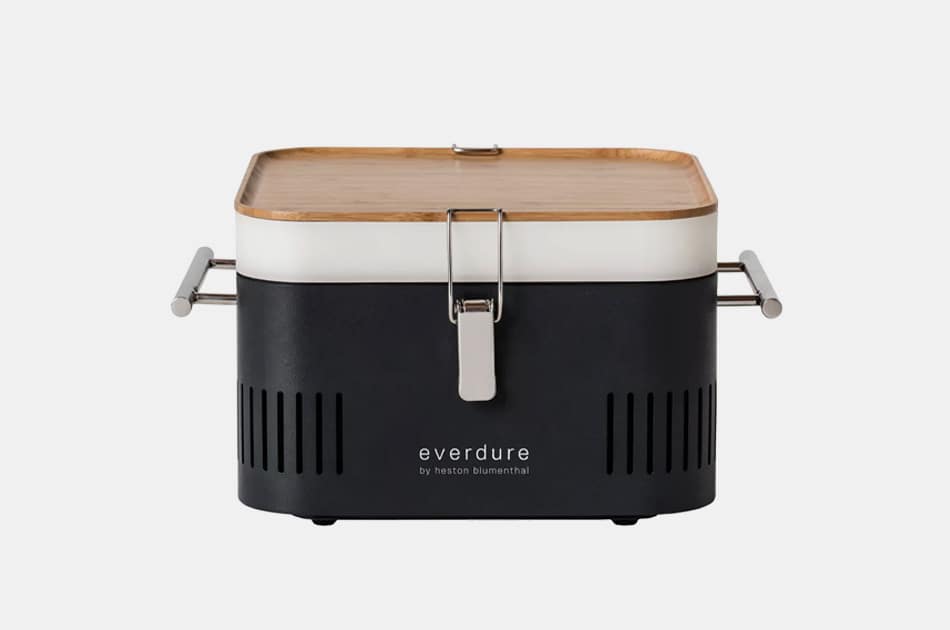 Everdure Cube Portable Charcoal Barbecue
With this exceedingly well-designed portable charcoal grill, the team at Huckberry says good eats are guaranteed to "follow wherever the day takes you." If that seems counterintuitive to grilling out, consider that the Everdure Cube Portable Charcoal Barbecue matches a lightweight build with tough steel construction — plus a food-grade storage tray and a lid that doubles as a cutting board.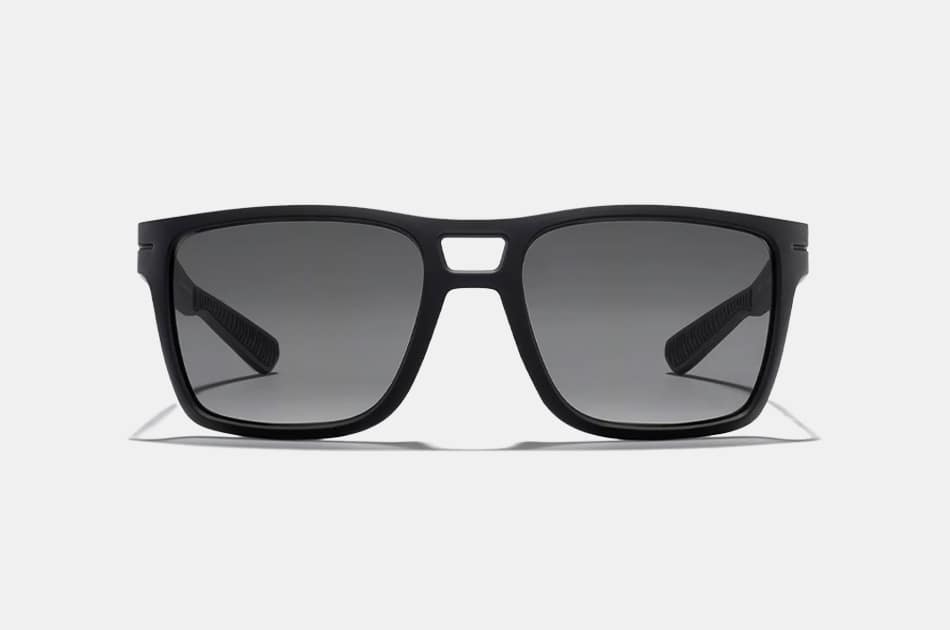 Roka Kona Polarized Sunglasses
All of the gear found on this list strikes the right balance between functional and rugged, plus highly stylish. That's especially the case with the Roka Kona Polarized Sunglasses, a bold set of matte black sunglasses made with a sporty nylon frame — the same style favored by Olympians and Iron Man triathletes.
Flint and Tinder Stonewashed Jeans
We'd be remiss to round up our favorite gear to buy at Huckberry and not include Flint and Tinder — and more specifically, the utterly classic Flint and Tinder Stonewashed Jeans. The made-in-America quality is evident, and the classic stone wash is just different enough from your typical pair of jeans. You'll have these for a long, long time.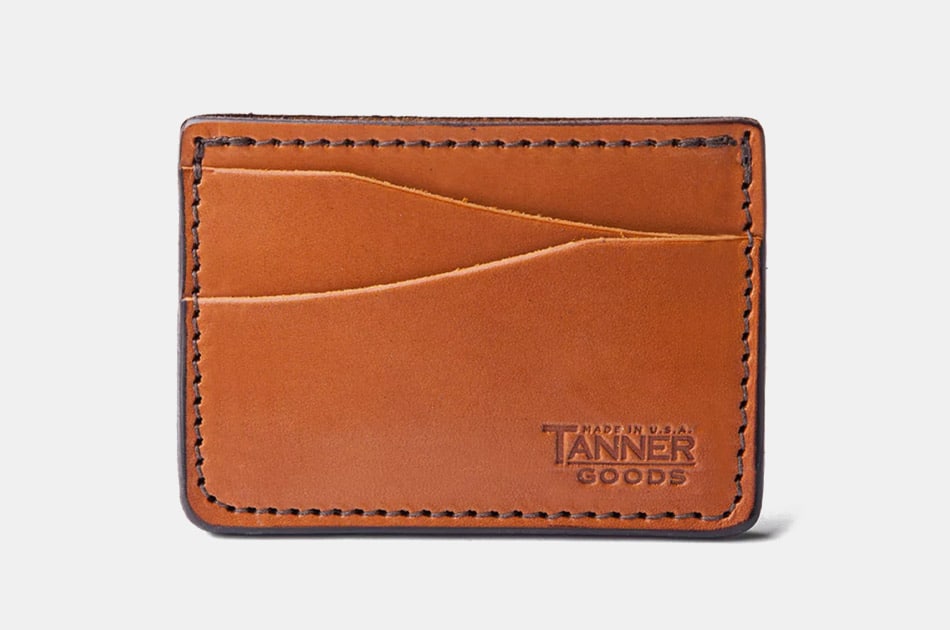 Tanner Goods Journeyman Wallet
We've told you in recent weeks how essential the right everyday carry gear can be — take the rugged, richly crafted Journeyman Wallet from Tanner Goods. Designed to get better with age and hold just the right amount when it comes to your daily essentials, it's the sort of thoughtful product you'd do very well to pick up at Huckberry as soon as you can.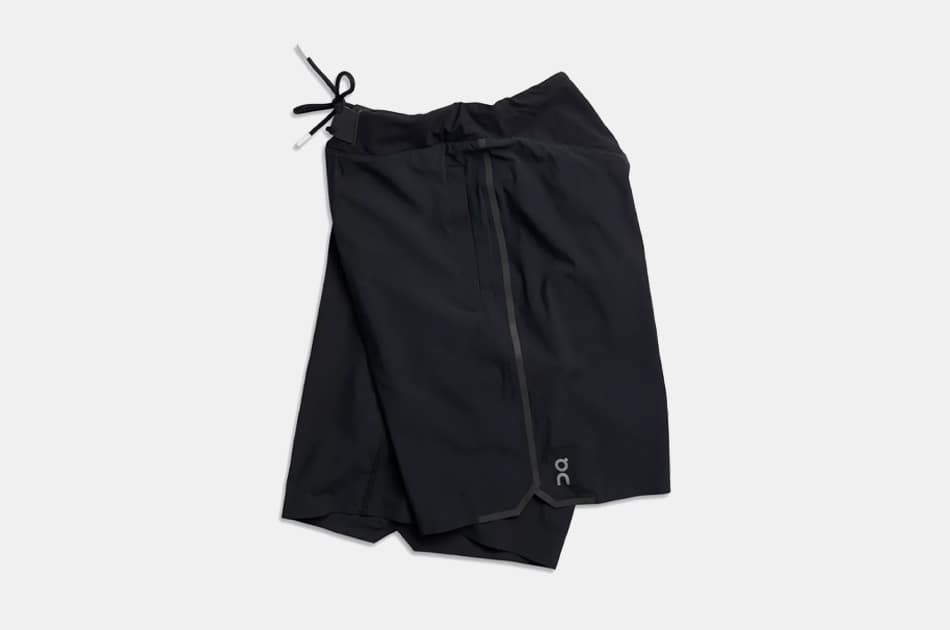 On Running Hybrid Shorts
As much as we love Huckberry's rugged denim and beautiful whiskey glasses, it pays to turn to the lauded online retailer the next time you need to pick up some fitness or adventure gear — seriously. Take the On Running Hybrid Shorts, the sort of shorts you can wear on a trail hike or out on your next training run without missing a beat, all thanks to the perfect blend of performance and sleek style.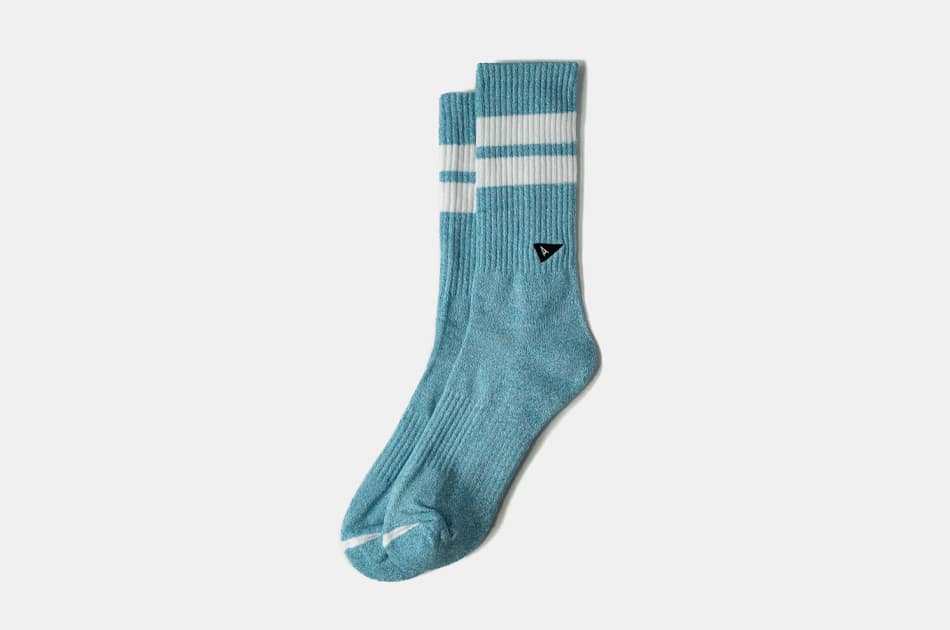 Arvin Goods Crew Socks
Socks are just that — socks, right? Not so far. Arvin Goods has pioneered more sustainable ways to make this daily essential, and it helps that the Arvin Goods Crew Socks are quite the stylish pair, too. Wear these with classic chukka boots and stonewashed denim — just add a classic henley. On that note …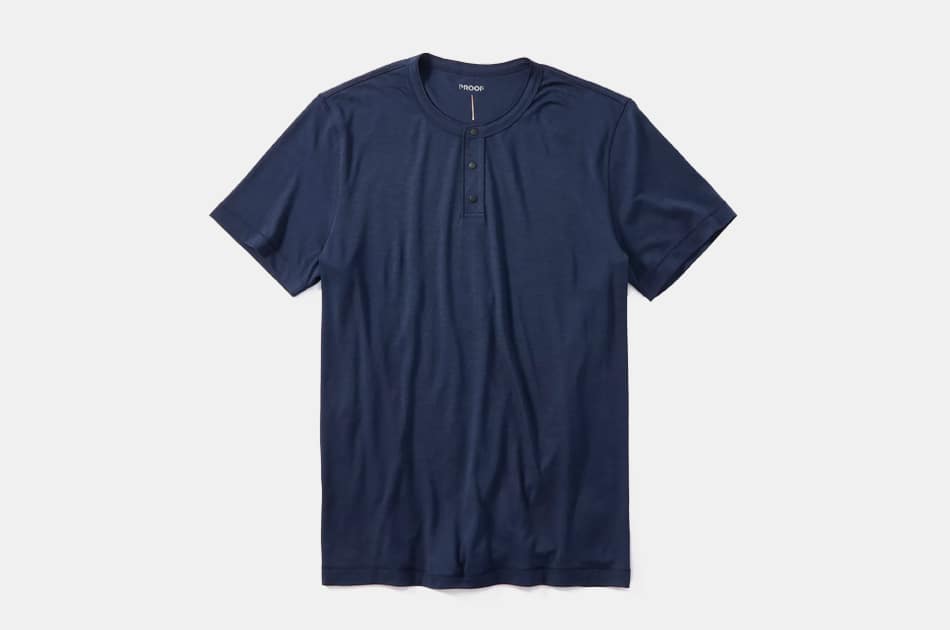 Proof 72-Hour Merino SS Henley
It's tough to close out any list of the best gear, but closing it out with a rugged henley from Proof is as good of a way as any. Another essential men's basic crafted with equally essential merino fabric, this rugged Proof henley has all the moisture-wicking, antimicrobial properties you could ask for in a henley (to say the least).
Disclosure: Clicking on these links and making a purchase may earn us a small referral fee, at no extra cost to you. Learn more here.