Celebrity brands are nothing new. It's one of the biggest perks of becoming famous. Besides the acclaim, awards, money, and praise, well-known people can easily start a brand or develop a product. This is because, if you already have a fanbase clambering for anything said celebrity is involved in, they'll buy pretty much whatever you're selling. This also means that there are a ton of less-than-great celebrity-driven products and brands on the market. While that might seem like a total bummer, it's not all bad news. There's another side to the celebrity brand coin. This is because, for as many money grabs, there are some great celebrity-based products too. This includes the alcohol world.
When it comes to celebrity-based booze, pretty much every spirit is included. Icons like Justin Timberlake and George Clooney are involved in the tequila game. Bryan Cranston and Aaron Paul sell mezcal. Ryan Reynolds is almost as famous for his acting prowess as his gin. All of this celebrity booze and we haven't even mentioned whiskey.
And, when we mention celebrity whiskeys, we're talking about the rock and roll side of the celebrity world. That's because even though celebrities like Matthew McConaughey and Conor McGregor are in the whiskey world, musicians seem to be leading the charge. From Darius Rucker to Metallica and Drake, every genre of music is included in the celebrity whiskey marketplace. Crank up the tunes, pour yourself a glass, and check out ten of our favorite rocking whiskeys backed by your favorite bands and musicians.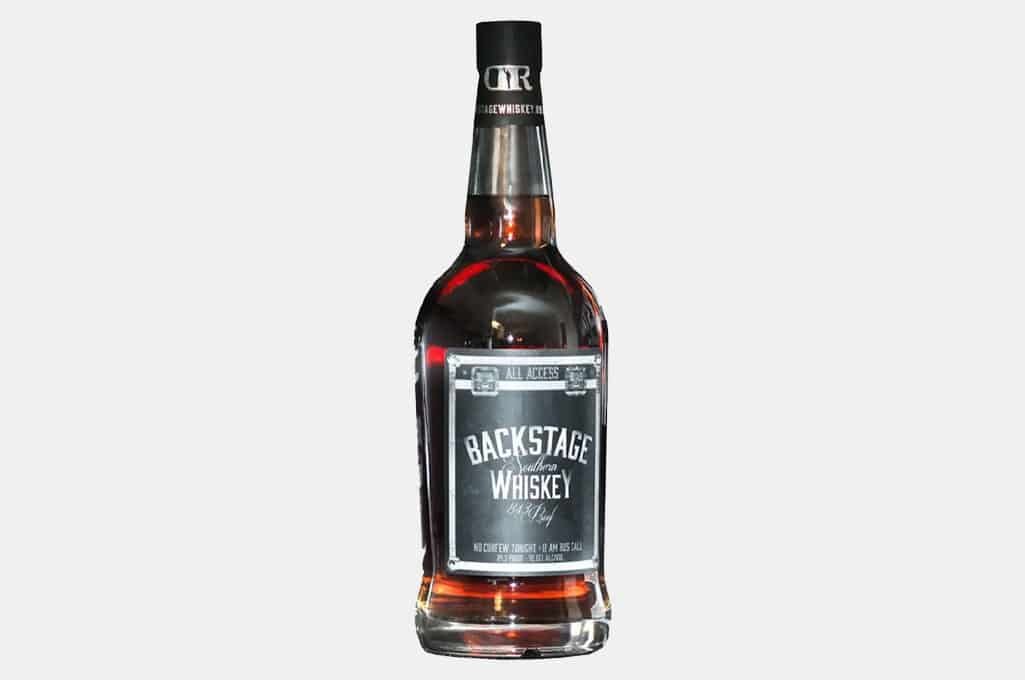 Backstage Southern Whiskey
Darius Rucker is most well known as the frontman for popular '90s rock band Hootie and the Blowfish. He left that scene behind and joined the mellow nature of country music years ago and his whiskey shares that same characteristic. It's called Backstage Southern Whiskey and it was created as a way for Rucker to toast his bandmates before each show. It's made in a partnership with 843 Whiskey and carries notes of honey, cinnamon, caramel, and vanilla beans.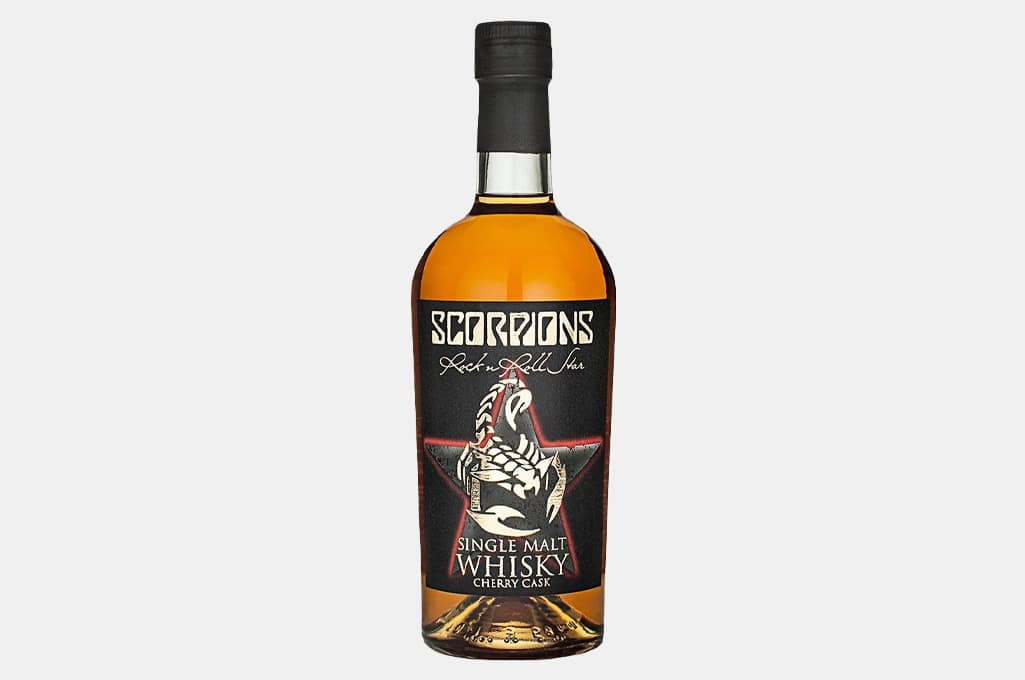 Scorpions Single Malt Whisky
When you think of the band Scorpions, you probably don't immediately think of single malt whisky. But, thanks to the folks at Mackmyra, maybe you should. This collaboration between the iconic band and the Swedish whisky brand. It's a single malt whiskey that's aged in both ex-bourbon barrels as well as former Oloroso sherry butts, before finishing in cherry wine casks from Germany. The result is a truly complex whisky with flavors like dried cherries, vanilla beans, and a gentle, nutty sweetness throughout.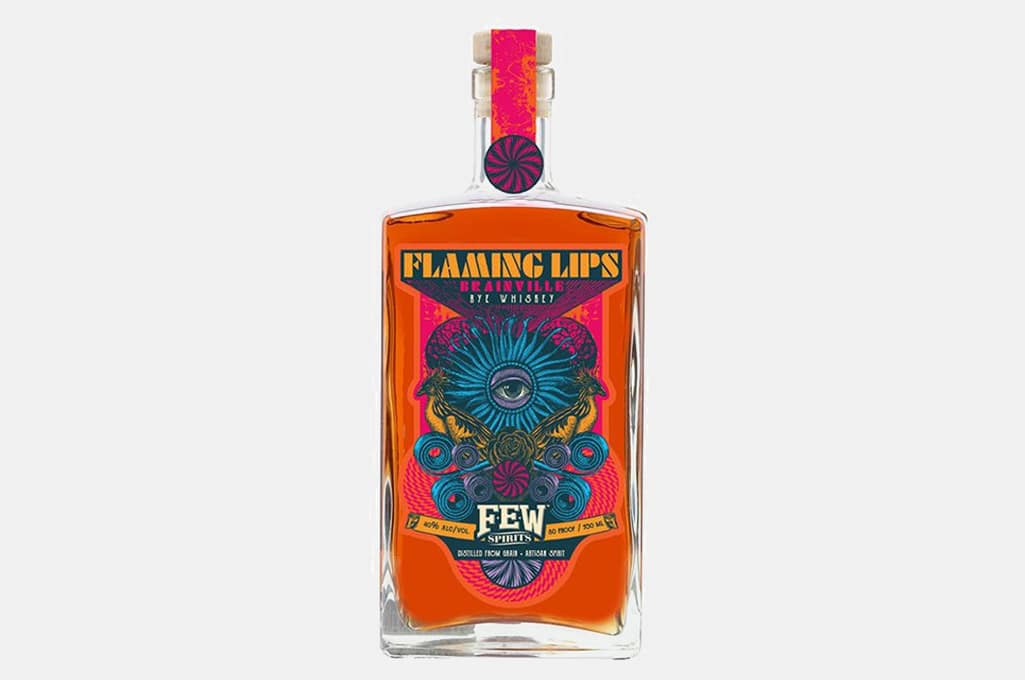 FEW Flaming Lips Brainville Rye Whiskey
FEW is a big name in the American whiskey world. It's just as well known for its high-quality whiskeys as it is for its experimental flavors and collaboration. That's why it should come as no surprise that the brand recently collaborated with psychedelic rock band The Flaming Lips. This expression starts like the brand's award-winning rye using rye, barley, and corn. The change is that the grains are fermented with French wine yeast. This results in a subtly smoke whiskey with hints of dried cherries, creamy vanilla, baking spices, charred oak, and a nice finish of spicy cracked black peppercorns.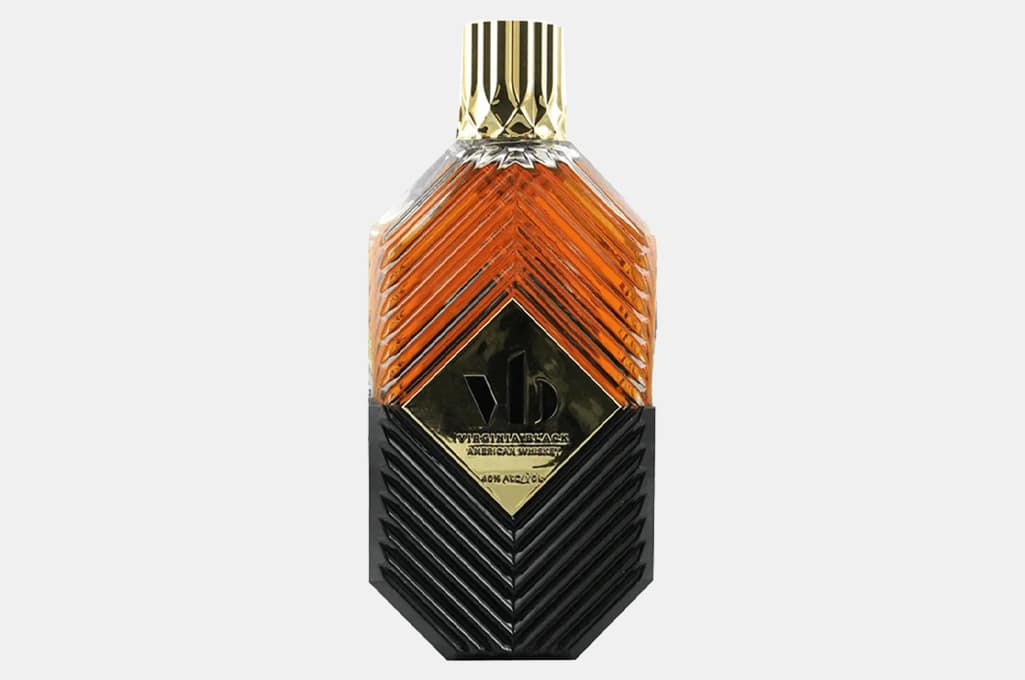 Virginia Black Whiskey
If most celebrity whiskey brands are robust, rich, and rocking thanks to the bands associated with them, Virginia Black is a nice, smooth change of pace. A collaboration between alcohol entrepreneur Brent Hocking and Drake, this 80-proof whiskey is known for its mellow, silky easy to drink flavor profile of caramel corn, maple candy, caramel, vanilla, and slightly spicy charred oak. It's best enjoyed neat or on the rocks while listening to this playlist.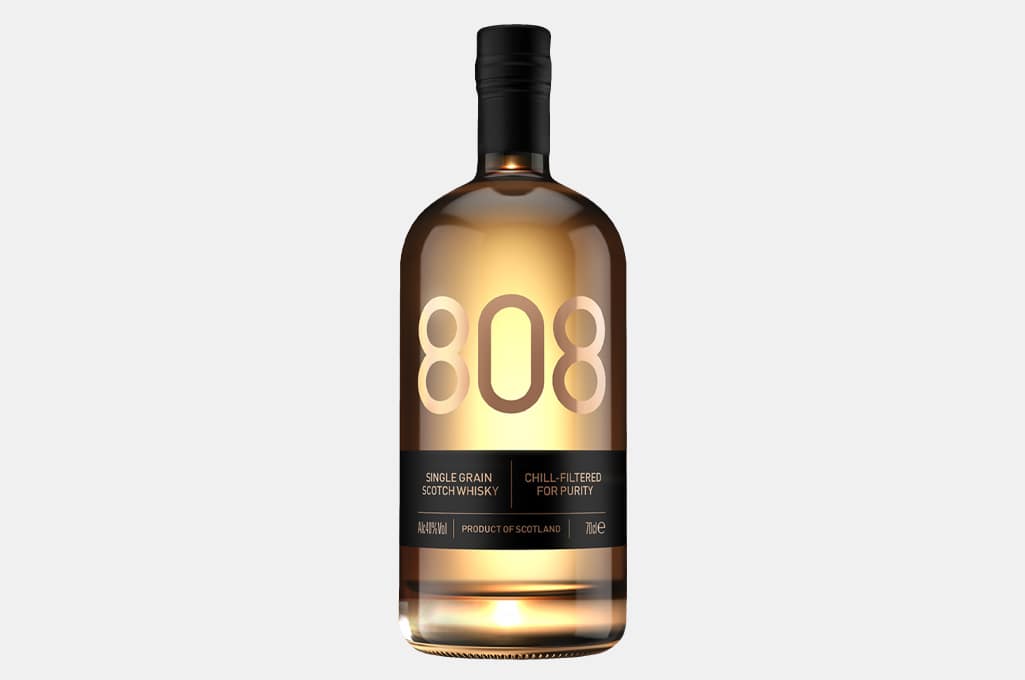 808 Single Grain Scotch Whisky
Some of the other brands on this list are a little more well-known. But you definitely shouldn't sleep on 808 Single Grain Scotch Whisky. Co-founded by DJ TommyD (and half of electro-soul group Graffiti6), it's a blend of grain whiskies. It gets its name from the TR-808 drum machine, a popular musical instrument used in EDM. A decent beginner Scotch whisky, it carries flavors of honey, heather, sweet caramel, and dried orange peels.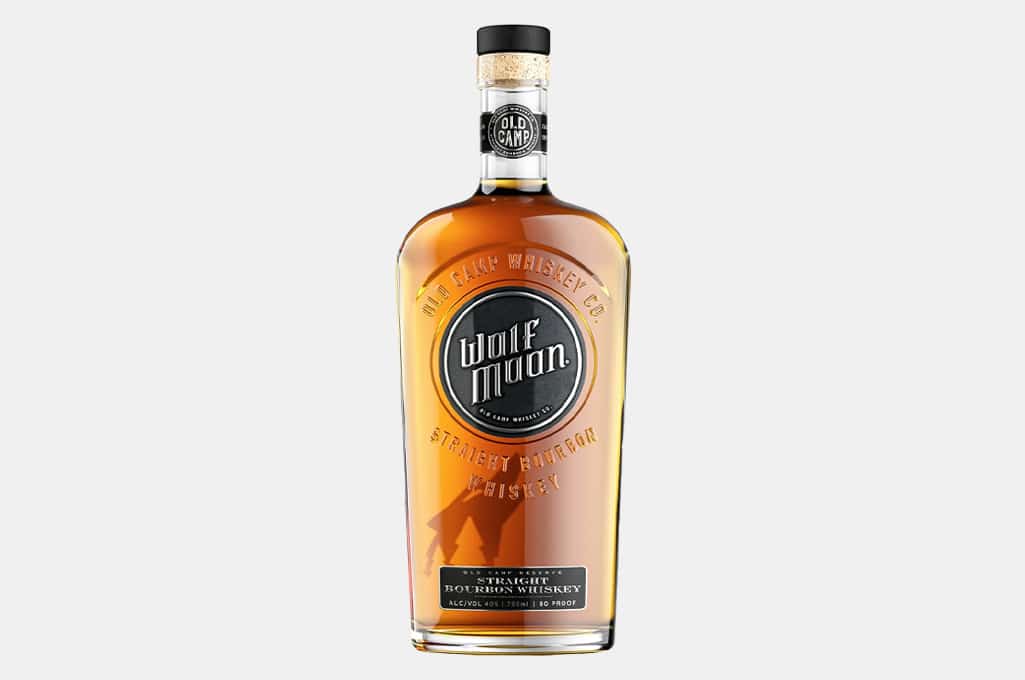 Wolf Moon Bourbon
If you're a country music fan, you've probably heard of Florida-Georgia Line. You might not know about their whiskey brand Old Camp. While this peach pecan-flavored whiskey isn't for everyone, the brand also recently launched a bourbon called Wolf Moon (along with fellow musician Jason Aldean). This high-rye bourbon was aged for four years in new, charred American oak barrels. The result is a mellow, sweet sipper with notes of dried fruits, caramel candy, sweet corn, and a nice kick of peppery rye at the very end.
Slipknot No. 9 Iowa Whiskey
Slipknot isn't for everyone. This mask-clad rock band is a bit divisive for some. But we can all agree that the band's whiskey isn't. Made by the award-winning Cedar Ridge Distillery in Iowa, it's a blend of three to four year-old straight rye and straight bourbon. The result is a sweet, sippable whiskey with hints of caramel apples, candied orange peels, buttery pecans, sweet toasted vanilla beans, and a fair amount of pleasing, peppery heat thanks to the high rye content.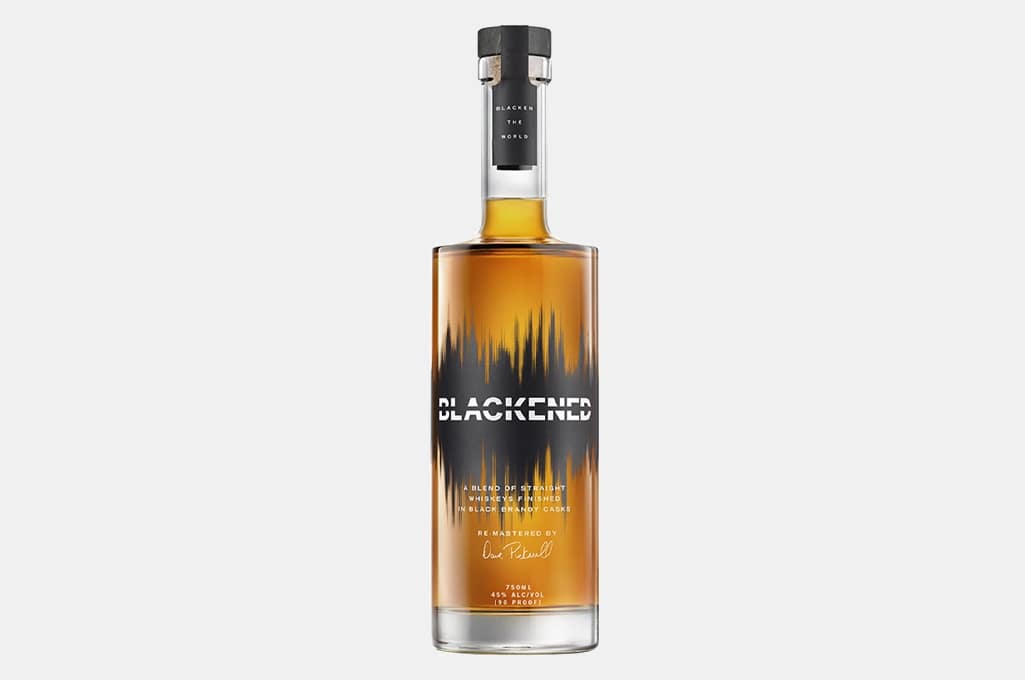 BLACKENED American Whiskey
Likely the most famous rock and roll whiskey, BLACKENED American Whiskey is a collaboration between late master distiller Dave Pickerell and well-known, timeless rock band Metallica. But it's definitely not a gimmick. This award-winning whiskey is a blend of bourbon, rye, and American whiskey. It was placed in barrels beside subwoofers and blasted with low-frequency sound waves in order to change the properties of the juice inside. Whether that did anything, we don't know. We do know this robust, complex whiskey is filled with flavors like dried cherries, honey, caramel, vanilla beans, toffee, and slight baking spices. Turn up "Enter Sandman" to eleven and sip this whiskey neat.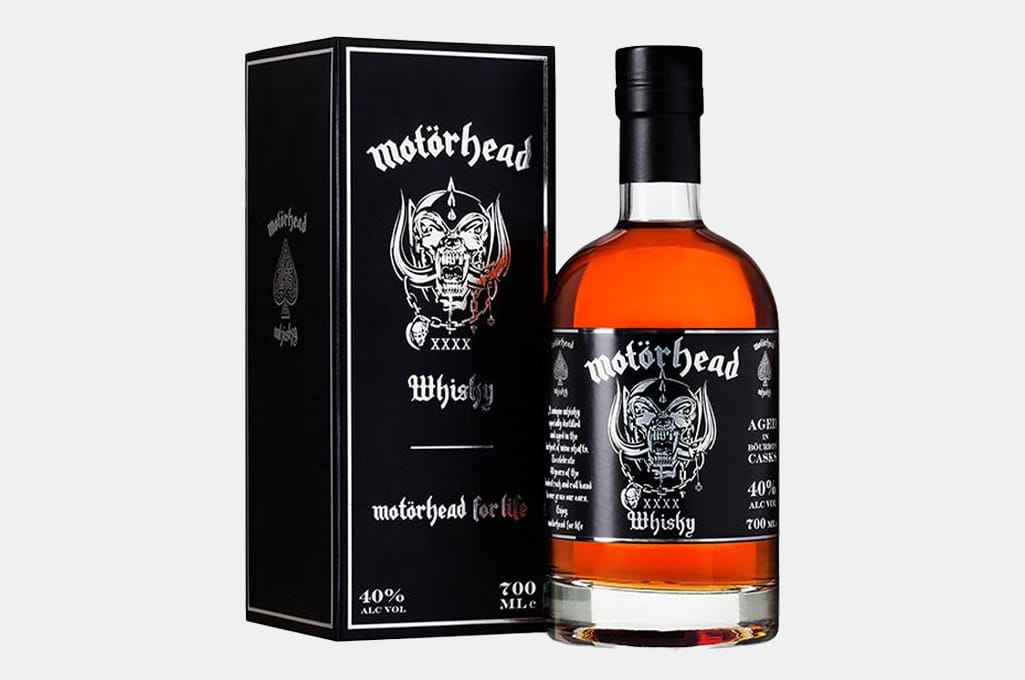 Motörhead Whisky
It should be obvious by now that Swedish distillery Mackmyra really likes to rock. We've seen they collaborated with Scorpions. Now it's Motörhead's turn. Made to mark the band's 40th anniversary, this single malt spends five years aging in new, charred American oak barrels before finishing in Oloroso sherry butts for six months. The result is a bold caramel, candied orange peel, charred oak, vanilla, and dried fruit tribute to the late frontman Lemmy Kilmister.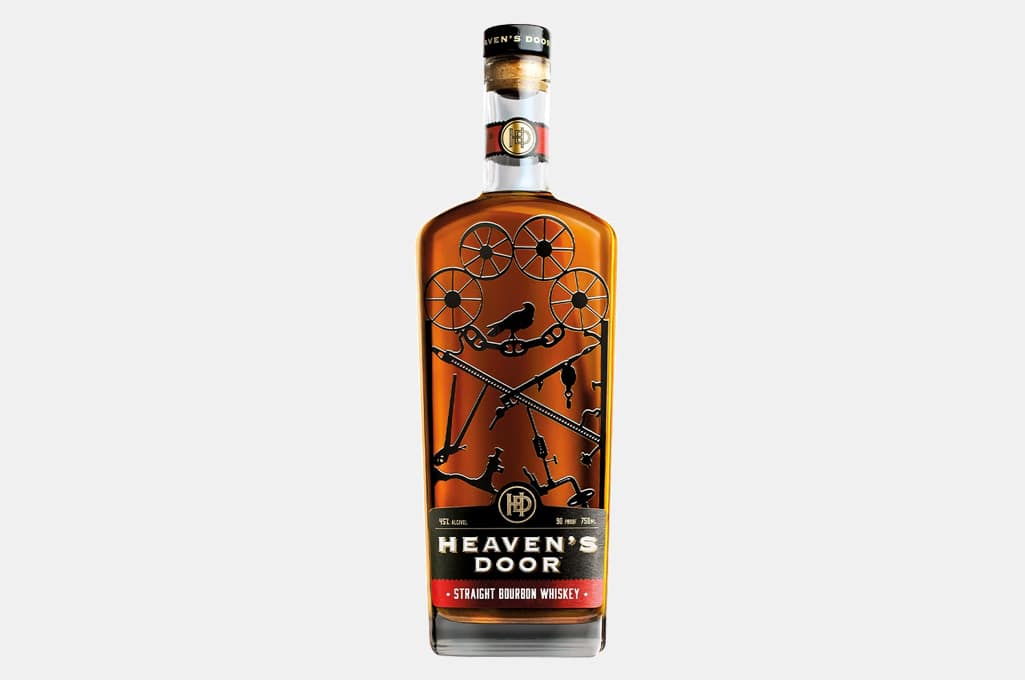 Heaven's Door Whiskey
We're positive you've heard Bob Dylan's "Knockin' on Heaven's Door." But did you know the legendary folk singer has his own whiskey brand? It's named for the timeless song and its signature expression is Heaven's Door Straight Bourbon. This Tennessee-made bourbon is non-chill filtered and aged for at least six years in charred, American oak casks. This resulted in a bourbon as mellow and soulful as the singer with hints of charred oak, sweet vanilla, subtle cinnamon, and a nice, slightly spicy, highly memorable finish.
Disclosure: Clicking on these links and making a purchase may earn us a small referral fee, at no extra cost to you. Learn more here.
freestar.config.enabled_slots.push({ placementName: "gearmoose_leaderboard_btf", slotId: "gearmoose_leaderboard_btf" });