Staff Picks: Huckberry Fall 2019 Catalog
There are certain retailers we know we can turn toward season after season, month after month, and certainly day in and day out. If you weren't familiar with Huckberry before, consider this your introduction. And if you're extremely well-versed in the gear and menswear being offered up by this San Francisco retailer more than a decade into a phenomenal run of outfitting gentlemen and explorers the world over, welcome back.
We're here today to give you the full scoop on the Huckberry Fall 2019 Catalog, a supremely well-crafted collection of nothing but the most essential, most well-made, and generally the best gear on the market. From flannel shirts to rugged outerwear, the Huckberry Fall 2019 Catalog is curated to take you on all kinds of adventures – those of the urban variety as well as those that go beyond the edge of the map and the edge of the trailer.
They're one of the best retailers out there when it comes to pushing the boundaries of what's possible in terms of standout gear – seriously, just looking at the catalog will make you want to take off on an excursion (or else, throw on your favorite flannel shirt to head to your local watering hole). As one would expect, with Huckberry, and with the Huckberry Fall 2019 Catalog, it's your call – and anything is possible Read on for our favorites below, and as the team at Huckberry says, we'll "see you out there."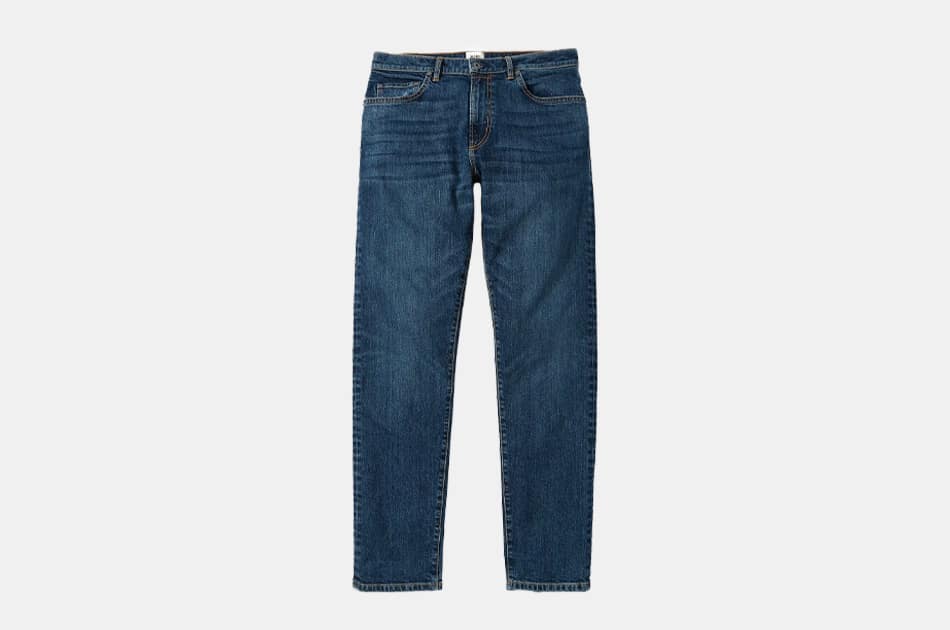 Flint and Tinder All-American Jeans
Flint and Tinder has been getting it consistently correct when it comes to stylish men's denim for years — the Flint and Tinder All-American Jeans in particular are about as essential as can be if you happen to be on the hunt for a pair of the best men's denim for fall. News flash: If the thought of refreshing your denim game for a new season didn't cross your mind, change that ASAP. Whether you go with the rich fall colorways of the Garment-Dyed Jeans (in a reliably tailored fit) or whether you opt for a more broken-in pair like the Stretch Selvage Jeans, the All-American Jeans are up for anything.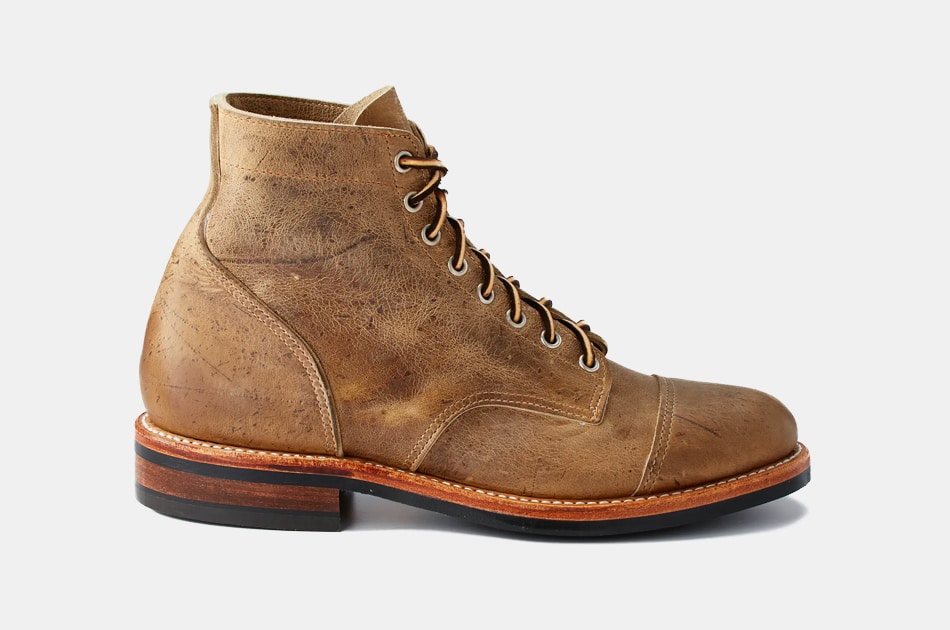 Mark Albert Uptown Boots
It wouldn't be a list without positively essential, classically rugged leather boots, right? Right indeed — particularly when they're made by Mark Albert using old-school methods that yield modern results. The Goodyear welt construction means you'll have these tough boots for years to come, and the soft Kudu leather is both unique and practically begging to be broken in on many fall weekend trips ahead.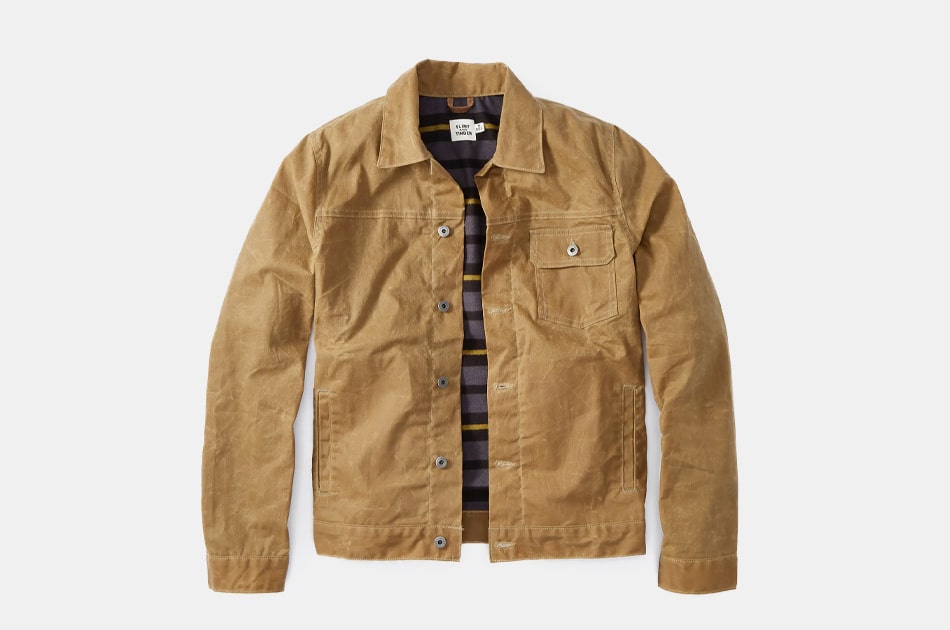 Flint and Tinder Flannel-Lined Waxed Trucker Jacket
Yes, we're leading off our list of essential picks from the Huckberry Fall 2019 Catalog with two picks from the Flint and Tinder line — and we're not done yet. It's seriously hard to go wrong with American-made gear from the in-house line at Huckberry, and this handsome, rugged flannel-lined waxed trucker jacket is the best of the best. It's been a fan favorite for a number of years, and from the rich, fall-friendly colors to the use of tough Martexin sailcloth and that essential flannel lining throughout, it's sure to become a new favorite of yours, too. How could it not, after all?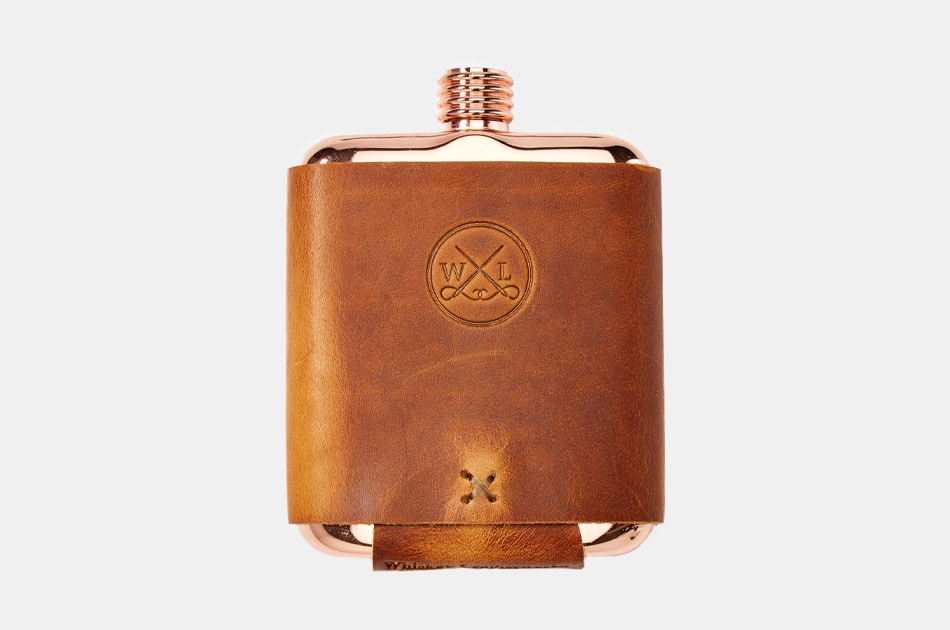 Whiskey Leatherworks Clark Fork Copper Flask
There are certain everyday carry essentials you simply need to have, and there are others that are a true pleasure to have — take a lovely, well-made copper flask, for instance (yes, we're being completely serious). The Clark Fork Copper Flask from Whiskey Leatherworks is the everyday carry flask you didn't know you needed, made to be brought out on long day hikes and around the campfire after. Crafted from copper-coated stainless steel, the flask itself is then wrapped in durable, iconic Horween leather that'll break in over time — and you'll be bringing this flask on plenty of adventures, it's true.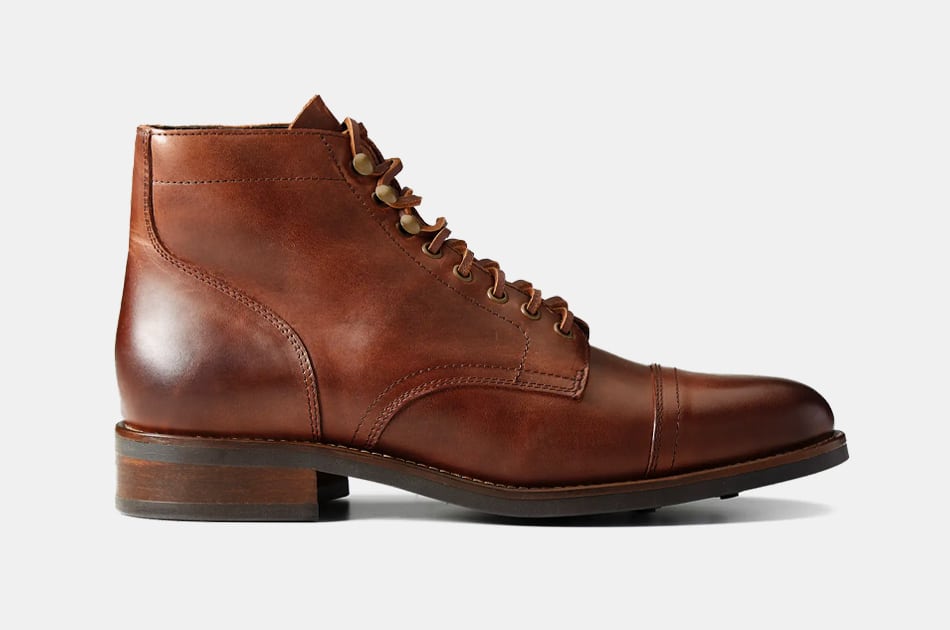 Rhodes Footwear Dean Cap Toe Boots
Yes indeed, it's certainly true that Huckberry and the Huckberry Fall 2019 Catalog have you covered from head to toe, A-to-Z, quite literally: Case in point, the truly excellent, highly dependable and remarkably stylish Rhodes Footwear Dean Cap Toe Boots. As ready to wear with Flint and Tinder corduroy pants as they are with rugged dark blue denim and a thermal henley, these are the sleek, stylish boots you'll find yourself reaching for every day — in short, they're the perfect boots for fall.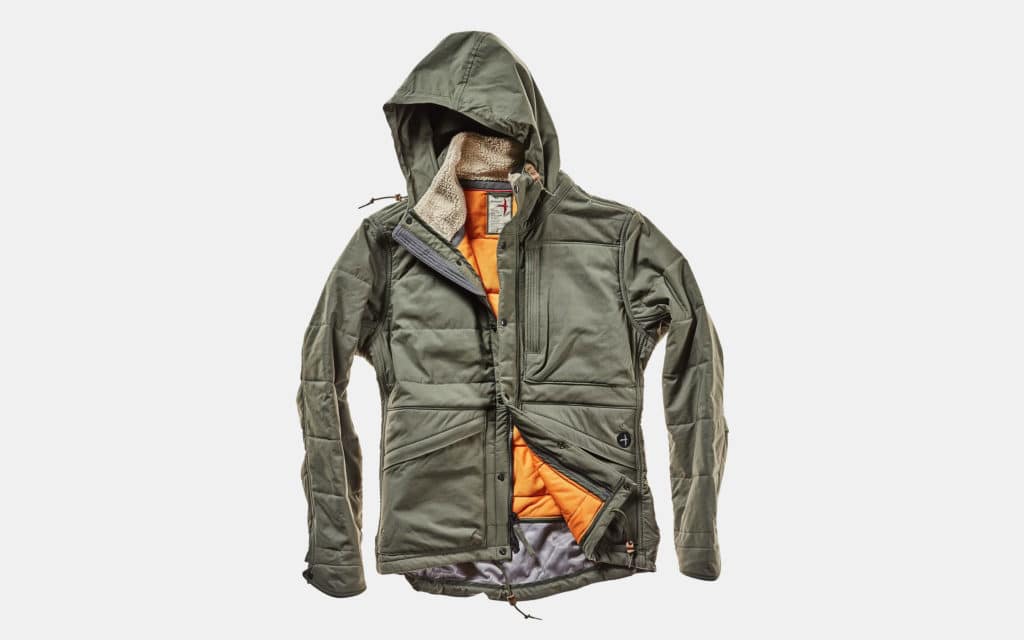 Relwen Channel Stretch Boarder
When it comes to gear that's going to get you through just about anything, it's hard to go wrong with the military-inspired work being done by Relwen, as seen handsomely on display in the Huckberry Fall 2019 Catalog. With the kind of rugged sensibility that seems to be lacking at times in today;s outerwear, this jacket has a ton going for it, from the waterproof coating to the quilted polyfill insulation and a fit that's tailored and streamlined, yet easy to layer. The rich olive color also calls to mind classic military style and functionality — these are all essential qualities you need in your closet this fall.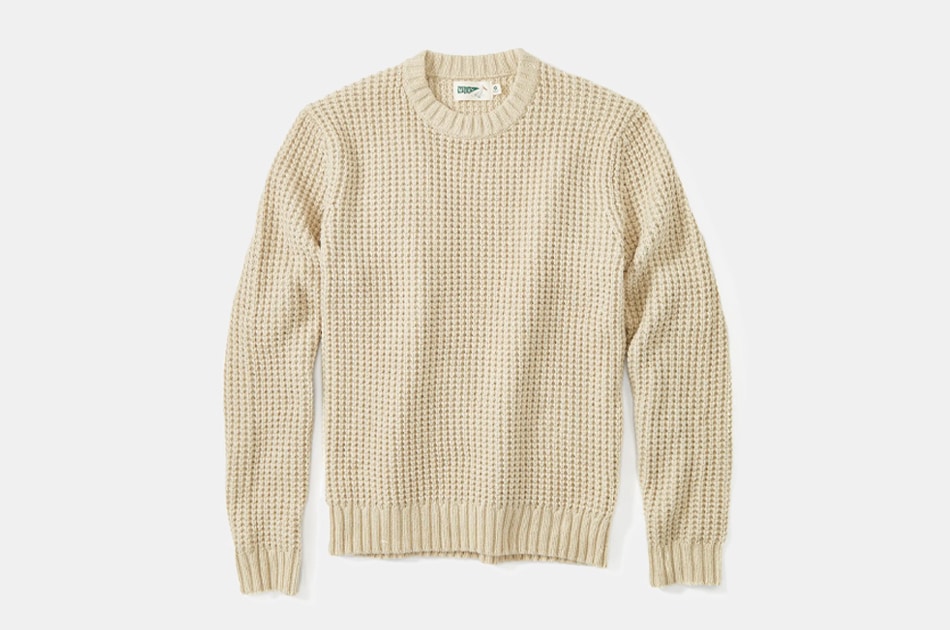 Wellen Headlands Sweater
The good folks at Wellen — yet another drool-worthy launch earlier this year from the folks at Huckberry — are focused on making the best menswear around, all done at a sustainable pace that's hard to keep up … unless, that is, you happen to work for Huckberry. The Headlands Sweater is a major winner when it comes to cozy construction (thanks to the waffle knit), not to mention the use of recycled polyester and wool. It checks all the right boxes when it comes to cozy, dependable fall style — you should expect nothing less from the Huckberry Fall 2019 Catalog.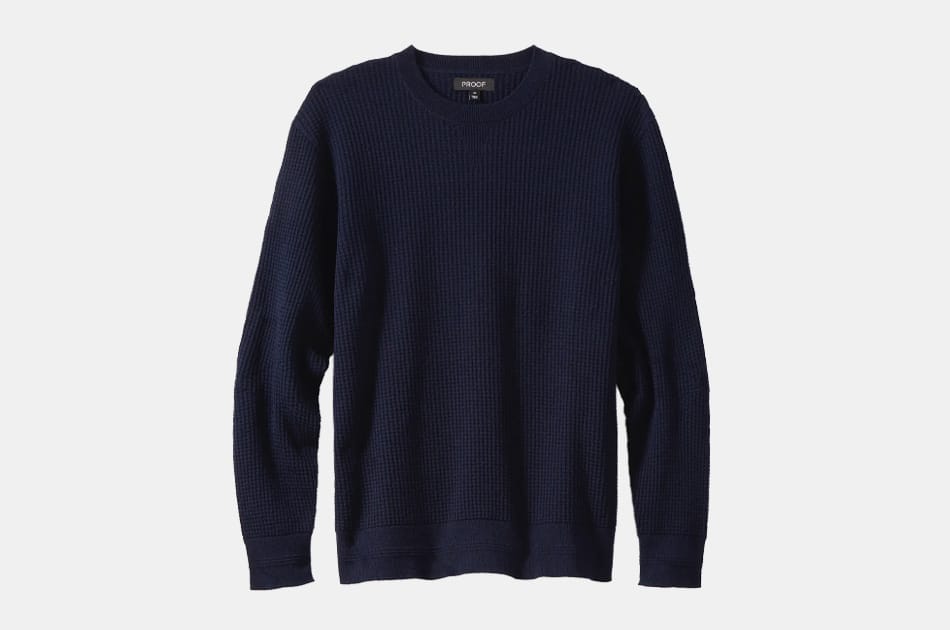 Proof 72-Hour Merino Sweater
We've long been advocates of the wonders of merino, that durable, dependable and highly innovative fabric that's quite possibly the most versatile on the planet. Yes, it's true — and Proof Performance knows this. That's why the Proof 72-Hour Merino Sweater is so essential for fall and winter, featuring a recycled polyester and merino wool blend for sustainability, comfort and an excellent fit. The real kicker? It's made to be anti-microbial and defend against odors, no matter how long you wear it (yes, it passes the "72-Hour Test" with flying colors).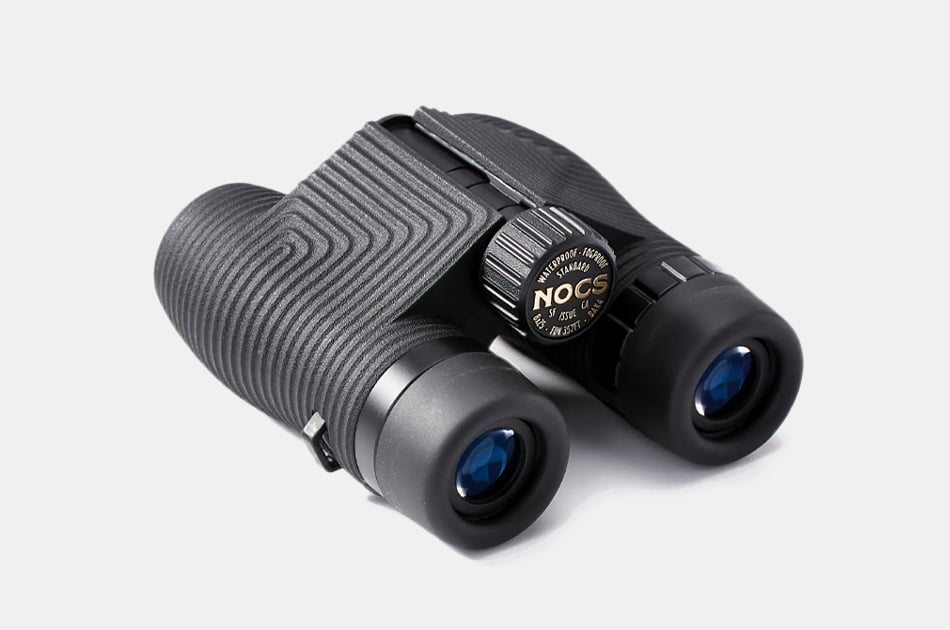 Nocs Provisions Standard Issue Binoculars
We talked earlier about a fun everyday carry essential — the flask you've got to bring on your next camping trip — but what about an upgrade to your binoculars? Whether amateur birdwatching, spotting fall foliage or on the lookout from your hunting blind, these Nocs Provisions Standard Issue Binoculars are, in fact, anything but standard, They feature eight times worth of magnification, plus anti-reflective glass coating. They're a must-have for your next fall excursion.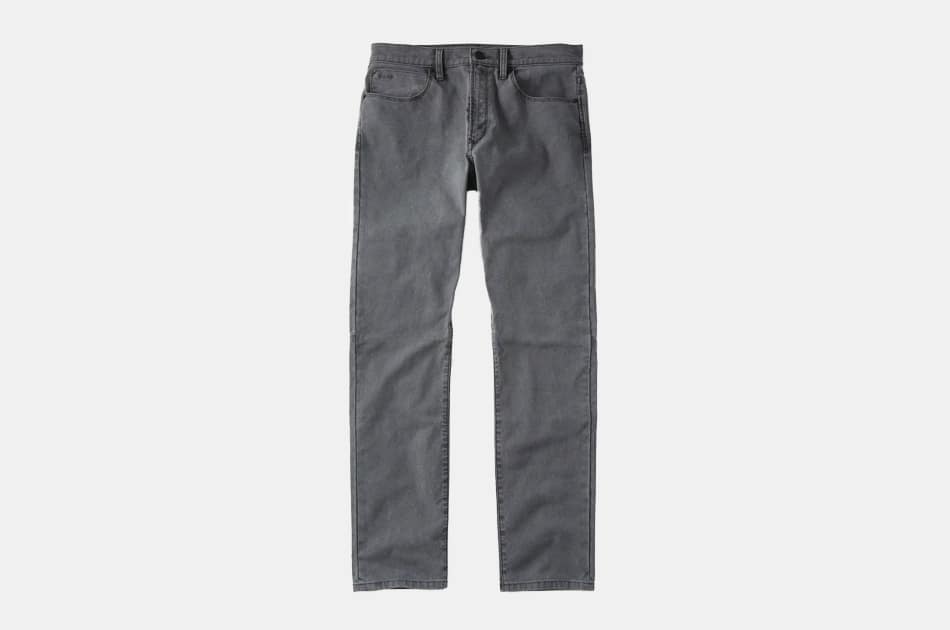 Proof Rover Pant
If you follow along with us at GearMoose, then you'll know we're all about versatile gear that can go pretty much anywhere — from the office to the trail to the bar, for instance. That's why we love the Proof Rover Pants, made with the cut of your favorite five-pocket pants and yet done up in fabric that more closely rivals your favorite work pants. The resulting pair of trousers can go anywhere without missing a beat, and details like a gusseted crotch and dart seams at the knees offer plenty of comfort and durability. Plus, the pigment dye means the Proof Rover Pants will break in like an old pair of blue denim — what's not to love about that?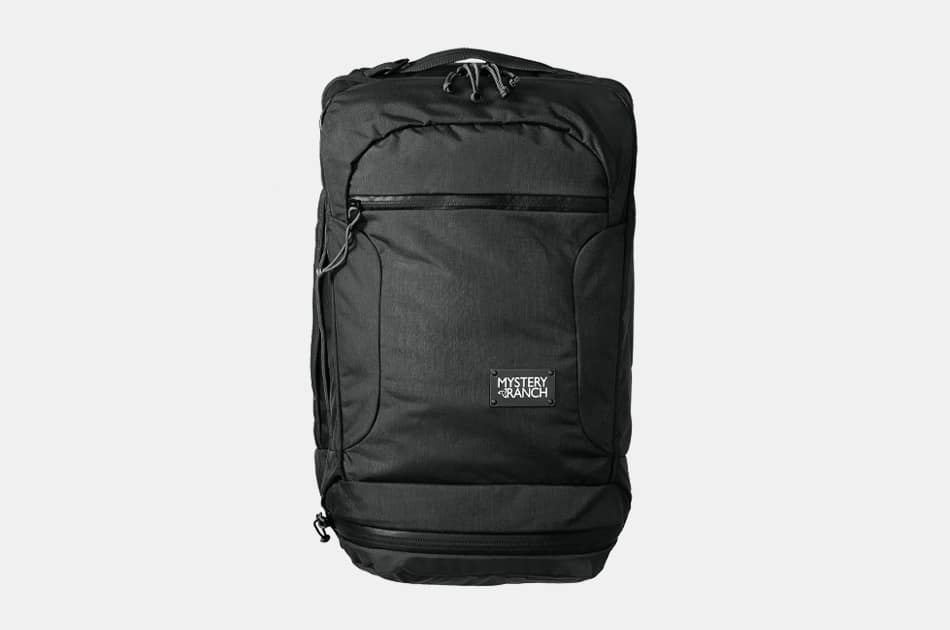 Mystery Ranch Mission Rover Bag
The most versatile everyday carry essentials are, above all else, durable and tough. Yet if you're lucky enough, the right everyday bag can also be subtly stylish and yet sleek & minimal at the same time — take the Mystery Ranch Mission Rover Bag. It's expedition-ready and features plenty of carrying capacity, made from CORDURA and nylon for maximum performance. It's essential in any season, but especially through fall and winter.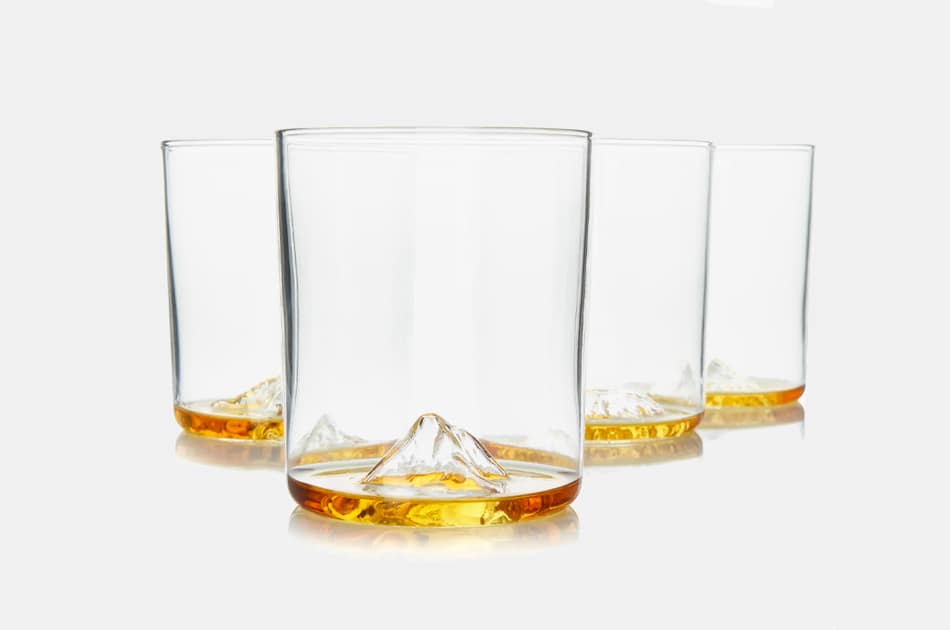 Whiskey Peaks Whiskey Glasses
At the end of a long day, we turn toward a fall-friendly drink with refinement and taste top of mind – such as our favorite whiskey, of course. If you're extremely lucky, maybe you've got a store of Pappy Van Winkle in your home bar — but either way, there's no question what you're drinking your whiskey out of. We're talking, of course, about the Whiskey Peaks Whiskey Glasses, made with topographic impressions of the world's top peaks built right in. Enjoying a nightcap just got a whole lot cooler.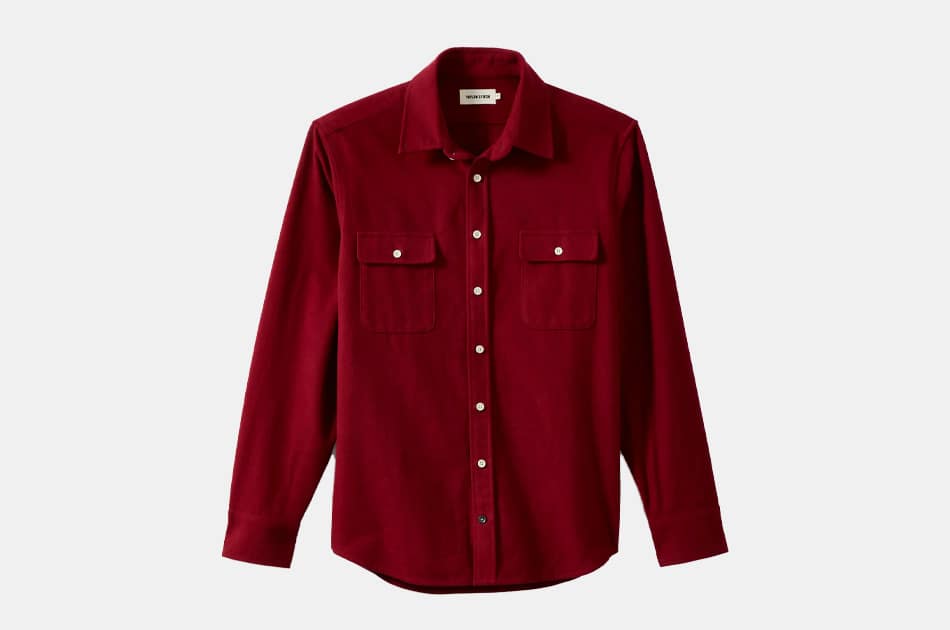 Taylor Stitch Yosemite Shirt
In a colorway exclusive to Huckberry, there's no question that the ever-popular Yosemite Shirt from Taylor Stitch is back and better than ever. This is the kind of classic fall and winter shirt your father or grandfather would have thrown on to fetch firewood and rev up the truck in the morning — and it's the kind of shirt you can make all your own, too (even if your routine merely involves firing up the coffee pot). We love the rugged-yet-soft chamois flannel and easy-to-layer fit. Another Taylor Stitch classic, only available in this catalog.
Vetra French Moleskin Jacket
You'll notice that a lot of our favorite picks from the Huckberry Fall 2019 Catalog tend to bridge the gap between stylish and functional, yet versatile. So, we've got pants like the Proof Rover Pants above, made for work or play, and we've got the rugged-yet-refined Vetra French Moleskin Jacket, made for the office or the open road in equal measure. The cut is classic and inspired by old-school workwear jackets, while the moleskin fabric provides rich fall texture. Wear it over a thermal henley to grab a pint at the pub, or wear it with a white Oxford shirt at the office.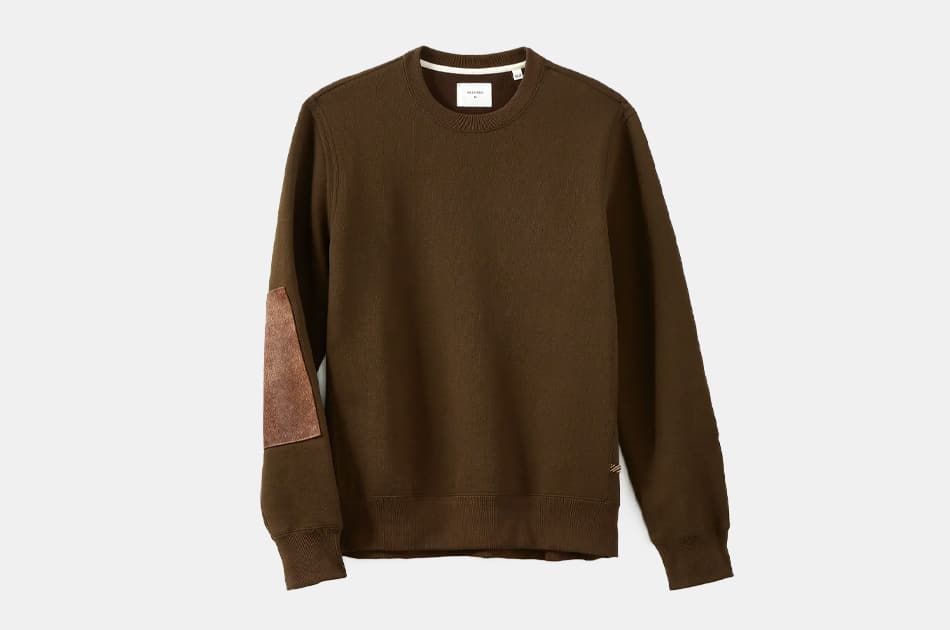 Billy Reid Dover Sweatshirt
When it comes time to layer up for a fall weekend trip or a casual Friday at the office — or both, in fact — it's time to reach for Billy Reid. The lauded American designer just gets it right when it comes to menswear that's highly stylish and classic, yet suited for the modern man. In this instance, the Dover Sweatshirt (exclusive to our pals at Huckberry) checks all the right boxes, featuring handsome herringbone twill details and beautiful leather elbow patches. What more do you need? Not much, truly.
Disclosure: Clicking on these links and making a purchase may earn us a small referral fee, at no extra cost to you. Learn more here.