10 Hand Sanitizers You Won't Find At The Grocery Store
If you're used to picking up your hand sanitizer in a small bottle by the cash register, or hurriedly grabbing whatever's left on the store shelves, we're here with another option to switch up your buying habits these days. In fact, to be more specific, we put together 10 of the best hand sanitizers to buy now, all hailing from some of your favorite grooming brands … and a distillery or two.
Plenty of companies have pivoted on a dime to make high-quality hand sanitizer to help everyone stay safe and healthy, and these are just a few of our favorites. What's more, you can add these hand sanitizers to your digital shopping cart alongside other crucial self-care and wellness picks (try moisturizer or eye cream, for one). But above all else, these are truly unique hand sanitizers that you'll want to stock up on (within reason) — well-made, effective, and truly essential.
Yes indeed, these are hand sanitizers you won't find at your local grocery store, and we're all about the variety and quality that comes with it. We hope you agree — check out our top hand sanitizer picks below.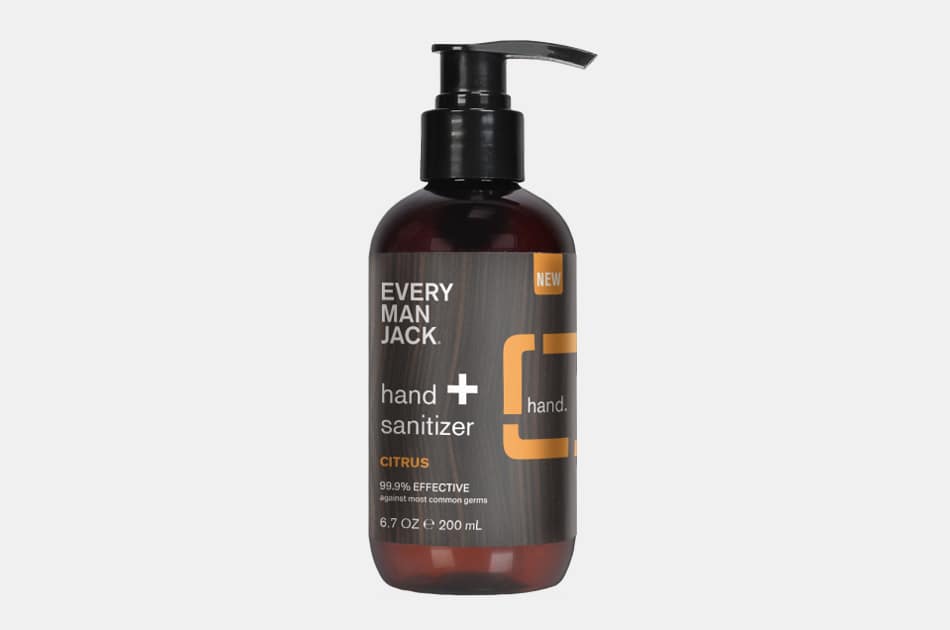 Every Man Jack Citrus Hand Sanitizer
Every Man Jack delivers high-quality cologne and deodorants at standout prices (alongside other grooming essentials), so they're a brand worth shopping any day of the week — much less the next time you need hand sanitizer. They've done up this new daily essential in an enlivening citrus scent, which sets it apart from other varieties on the market.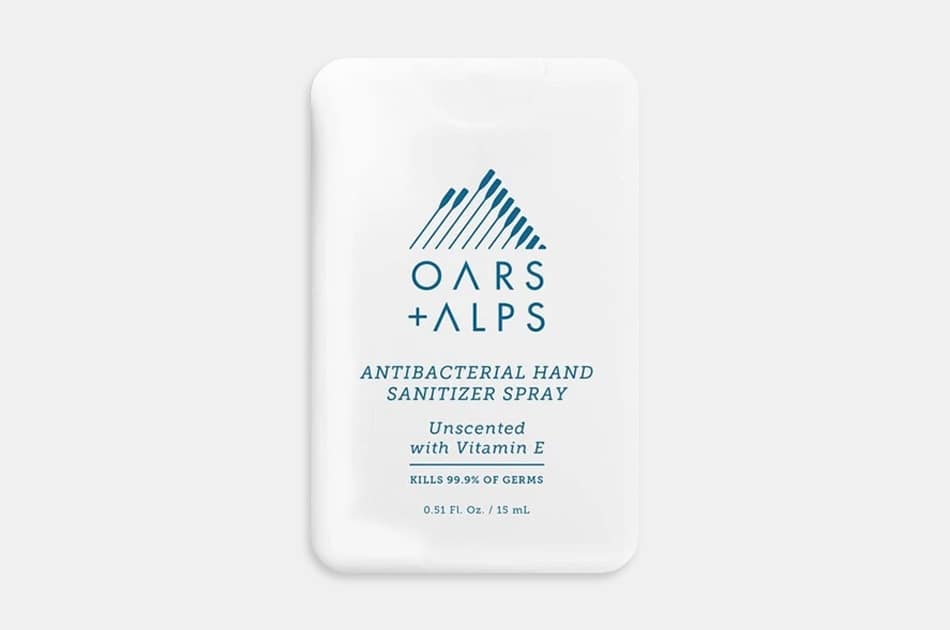 Ors + Alps Hand Sanitizer Spray
Plenty of brands making the best hand sanitizer have rightly focused on convenience and ease of use — like Oars + Alps, which is delivering its hand sanitizer in a nicely sized spray. Made to fit in your pocket in a subtly designed bottle (and sold in a handy set of 2), it's another great product made for guys on the go from Oars + Alps — be sure to snag their face wipes for a morning or afternoon refresh, too.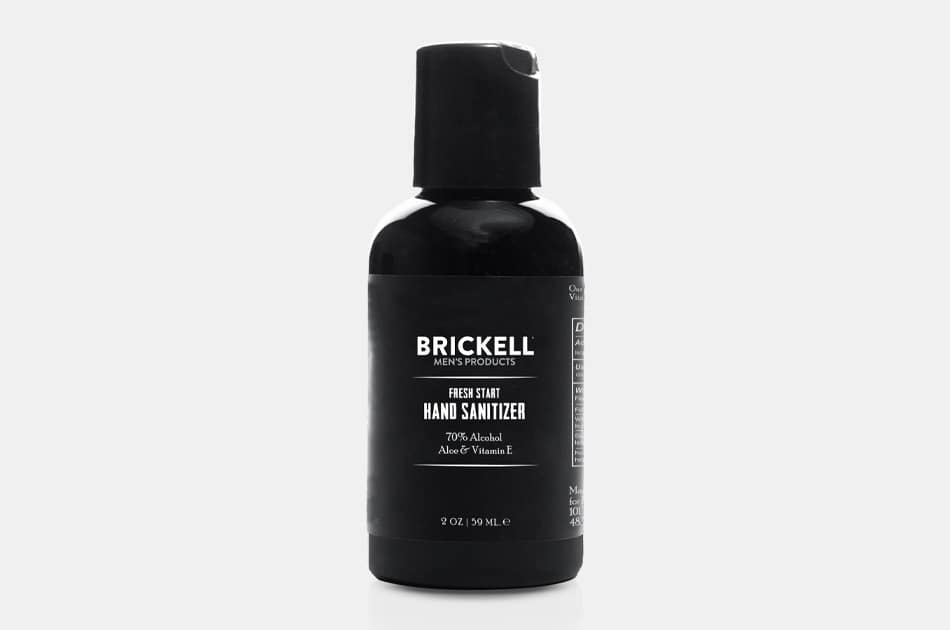 Brickell Fresh Start Hand Sanitizer For Men
Brickell Men's Products has proven time and again that they know what guys want — in this case, it's a full line of face, hair and body grooming essentials, accented now by some of the best hand sanitizer on the market. Pick up this conveniently sized, affordably priced hand sanitizer for your next socially distanced outing, preferably after you've snagged some of the brand's excellent face wash or moisturizer.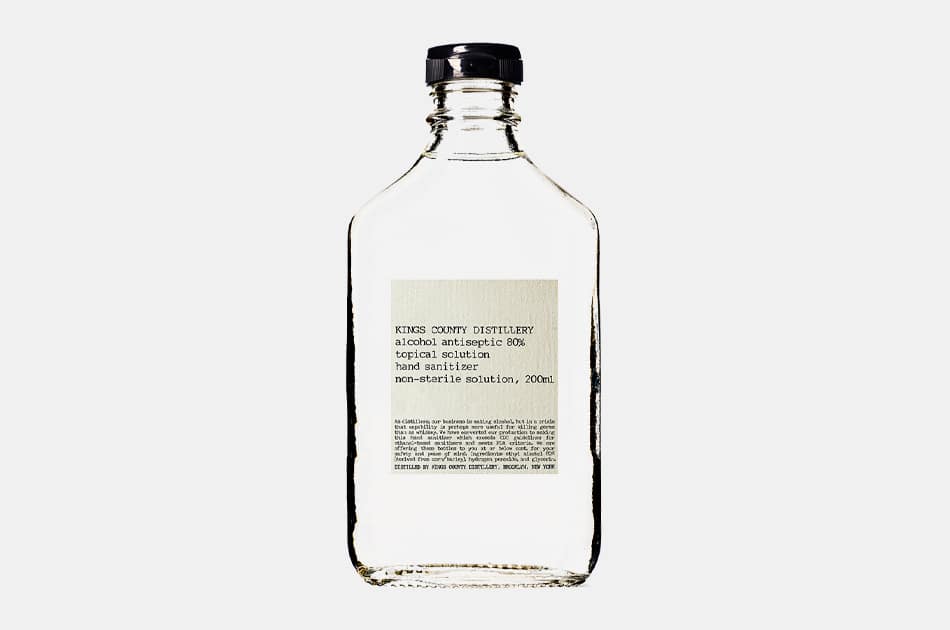 Kings County Distillery Hand Sanitizer
Right from the jump, it seems alcohol facilities converted some their processes into making hand sanitizer — it's unique, it's commendable and when you think about it, it's pretty dang cool. Kings County Distillery in Brooklyn takes an old-school approach, delivering hand sanitizer in glass bottles (perhaps consider picking up some of the distillery's excellent whiskey, too). Pay what you want for this hand sanitizer, but we recommend $20 to cover the full cost and make up for lost revenue by converting the product to hand sanitizer.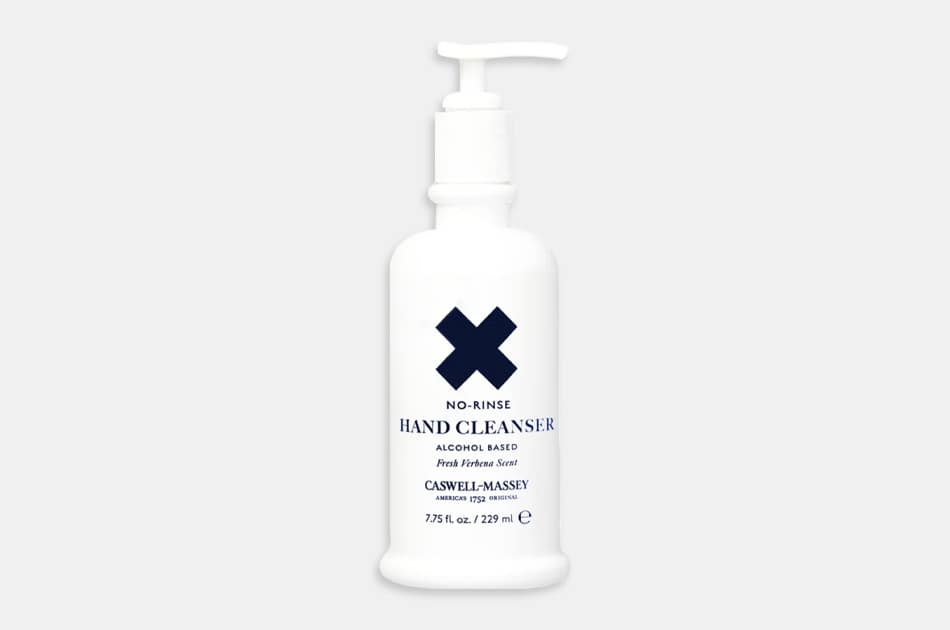 Caswell Massey No-Rinse Alcohol Hand Sanitizer
The folks at Bespoke Post have you covered with this Caswell Massey No-Rinse Alcohol Hand Sanitizer — use it to stay safe on your next beer run, of course. But in all seriousness, we appreciate the utility of this hand sanitizer and the fact that it features an easy-to-use pump dispenser and an ever-so-slight verbena scent.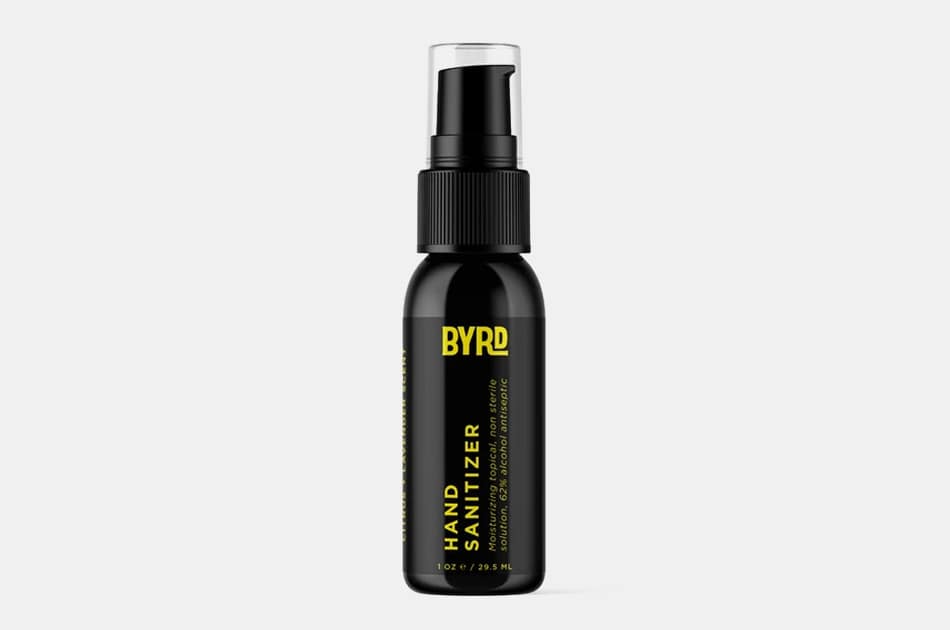 Byrd Hand Sanitizer
Perhaps you've used Byrd hair products to freshen up your haircut (or to tame your now-unruly mane) — they're another brand we love that's also making hand sanitizer. This particular variety comes in a convenient 1oz. Bottle and is available in sets of 6, ensuring you're stocked up for a good while. Grab it before you head out on a socially distanced stroll.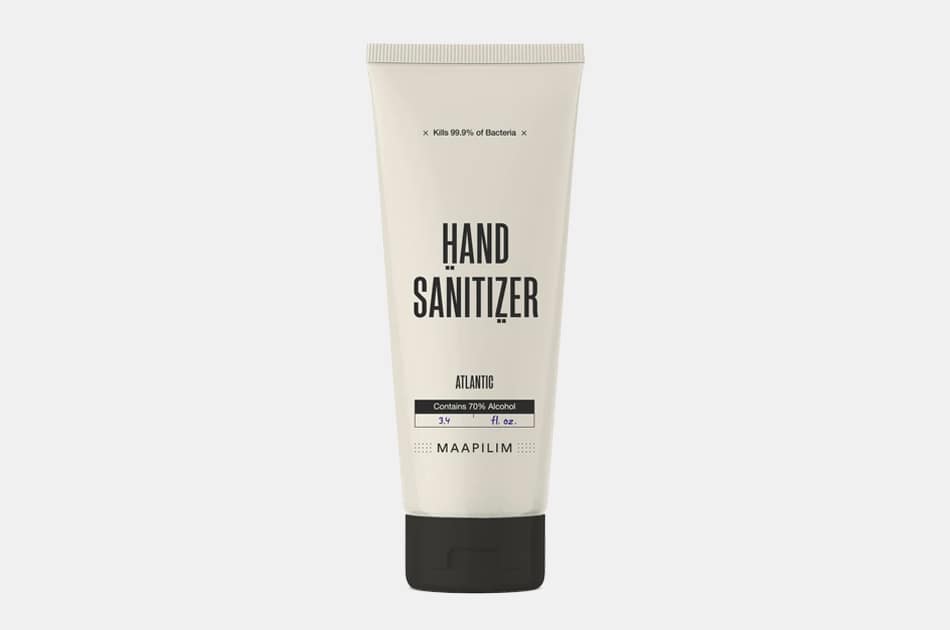 Maapilim Hand Sanitizer
The list of products we dig from Maapilim just got a bit longer. In addition to favorites like the brand's Hair Cream and Facial Cleanser, Maapilim has entered the hand sanitizer game in a big way these days. Made with 70 percent alcohol for effective germ-busting, this hand sanitizer features scent notes more commonly found in cologne, like jasmine and cedarwood. Little touches like that make this one of the best hand sanitizers to buy now.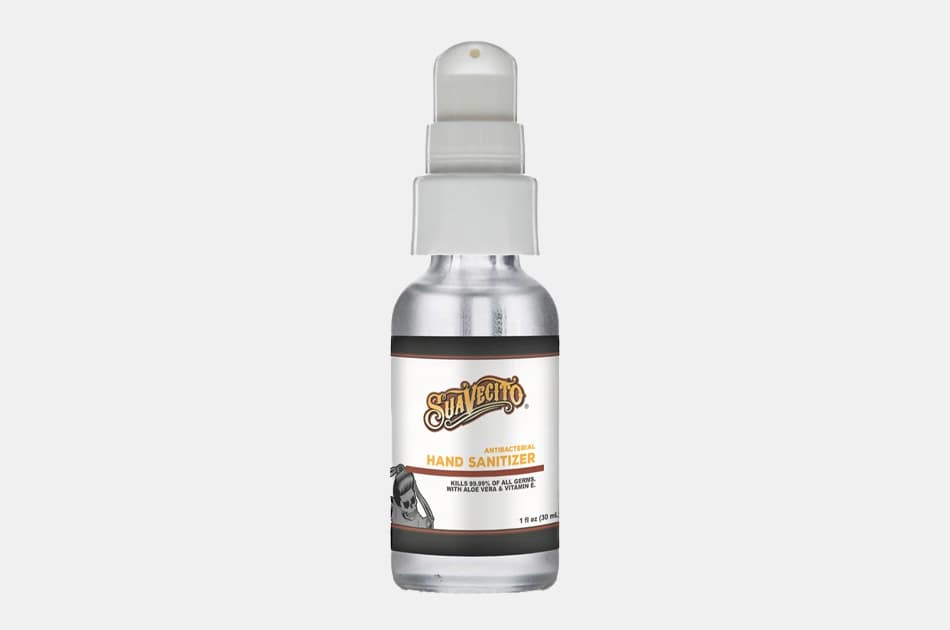 Suavecito Hand Sanitizer
Suavecito takes a bold and refined approach to grooming essentials like its Whiskey Bar Body Soap, so it only makes sense that the brand's hand sanitizer would also have a slightly boozy scent. Working with distilleries to source this hand sanitizer is just the latest and greatest effort by the brand to revamp your daily routine, and you can't beat a hand sanitizer that calls to mind a great cocktail — can you?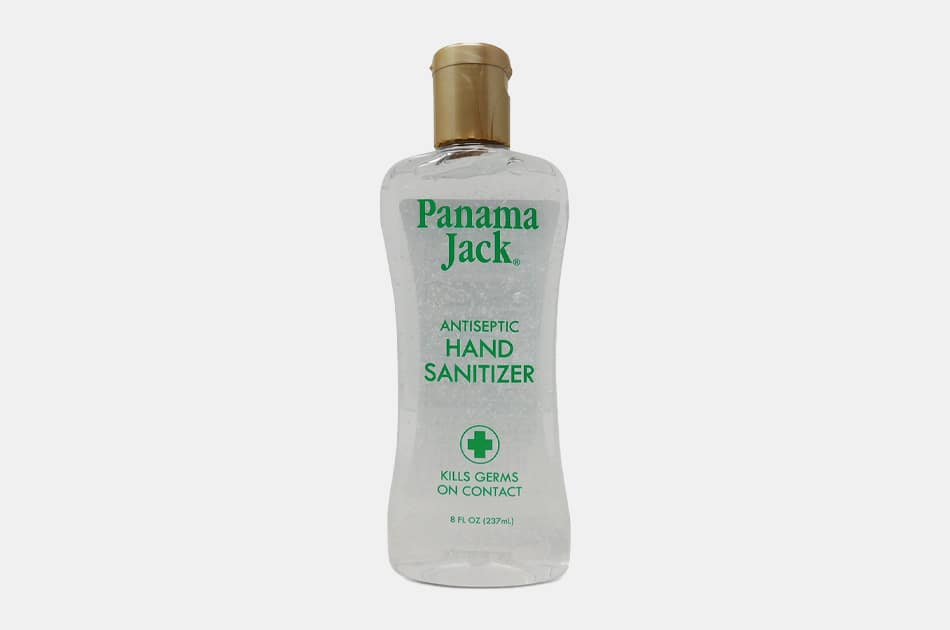 Panama Jack Antiseptic Hand Sanitizer
Panama Jack knows what guys need when it comes to getting outdoors and spending time in the sun — and now, they know how to make some of the most essential hand sanitizer of the moment. To wit: This fragrance-free hand sanitizer is smartly made with aloe vera and vitamin E for protection and hydration, two qualities we certainly appreciate. The travel size also works well for socially distanced excursions.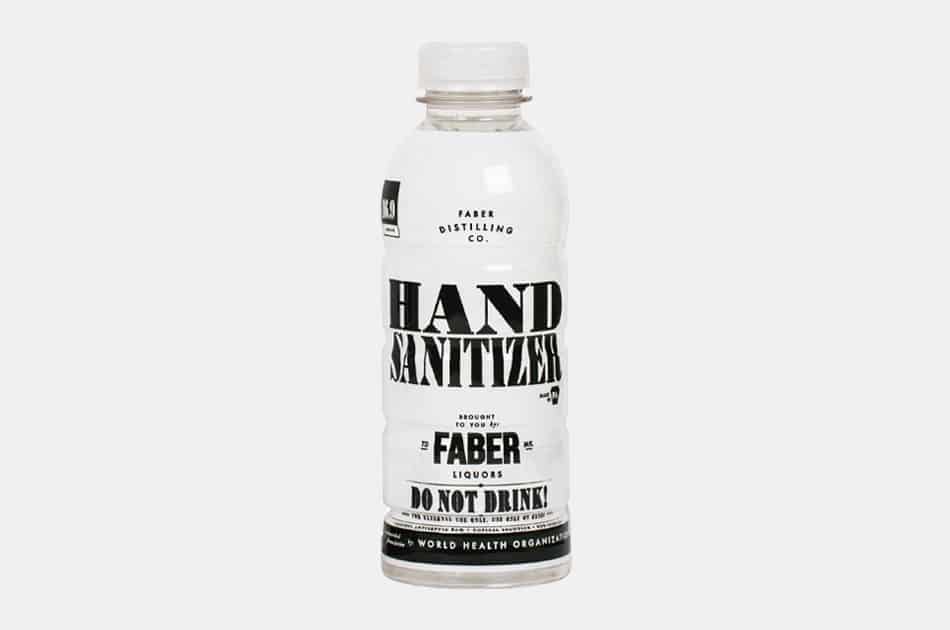 Faber Distilling Co. Hand Sanitizer
A good deal many brands have risen to the occasion during a time when hand sanitizer is a must-buy — like Faber Distilling Co. which turned its attention toward crafting hand sanitizer (and away from making delicious, gluten-free spirits). The resulting sanitizer is delivered in a stylish bottle and clocks in at a germ-killing 80 percent alcohol antiseptic. It's a great alternative to buy online versus trying to hunt some down in-person.
Disclosure: Clicking on these links and making a purchase may earn us a small referral fee, at no extra cost to you. Learn more here.