Our 12 Favorite Products for Camping Organization
For the longest time, my idea of "organization" for my camping trips was throwing everything in the back of my Jeep and leaving town as quickly as possible. But as soon as I got to my campsite, I'd face the inevitable consequences of my actions: Spending way too much time getting set up, and not quite knowing where anything is. Sound familiar?
Flash forward to a couple decades of camping later, and I've come to cherish my organizing gear as much as my essentials. Now, I'll hardly leave the house without half of the items on this list — because they free up so much extra time for kicking back and taking in everything nature has to offer.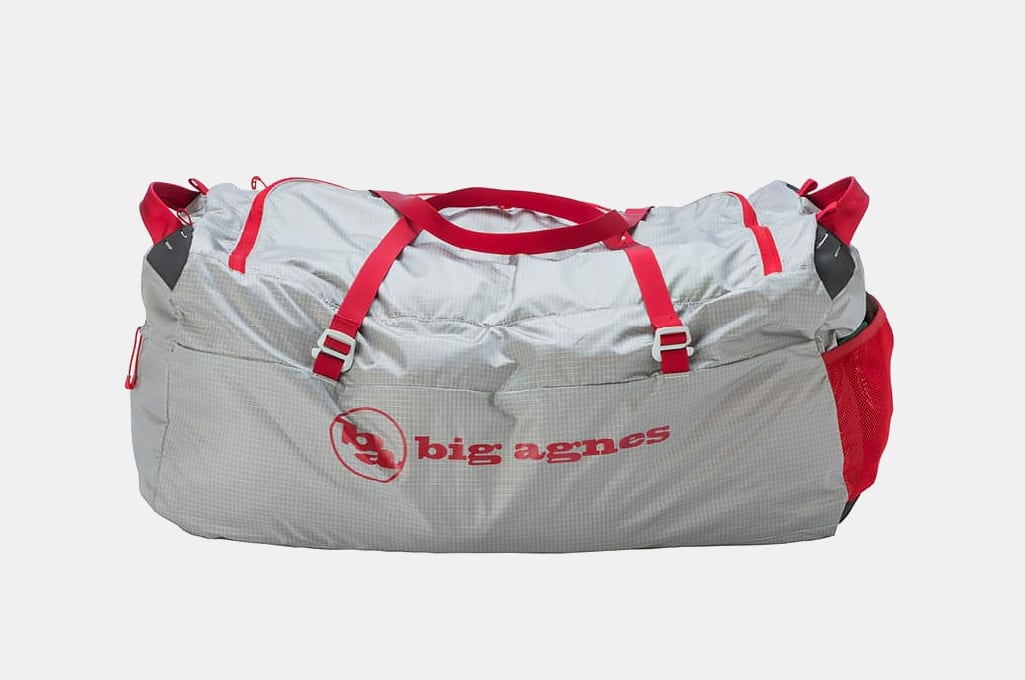 Big Agnes Road Tripper Duffel
First things first: You've gotta have somewhere to put your stuff. All of your stuff, preferably. And Big Agnes' Road Tripper duffel bag has got you covered for that. If you're a solo camper, their 45 liter bag will be more than enough — but the 90 liter option is a better choice for group trips.
Either way, these bags have a huge zippered opening that makes it easy to find your things, and a total of five mesh pockets on the inside and outside to keep everything neat and organized. Add on the removable straps that can be reconfigured to turn this into a backpack, and you've got a total organization system for weekend trips.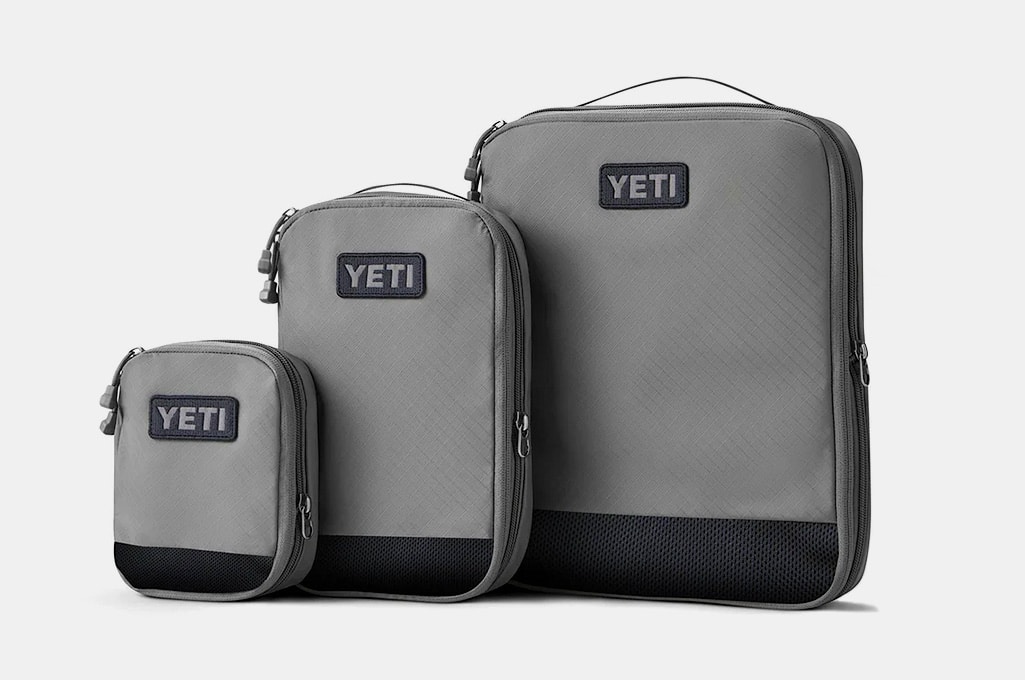 Yeti Crossroads Packing Cubes
Even with the best of intentions, your initial packing setup for a camping trip can devolve into a real clusterfudge by the end of a three-day trip (Where did I put my car keys, again?). So after you have a large-scale storage solution like the duffel bag listed above, you should go a step further: Organize everything inside of your organizer. Yeti's Crossroads packing cubes are my favorite for this, as they come in three distinct sizes with expandable zippers for stuffing that last granola bar in. Use these, and you might even know where your last change of underwear is at the end of your trip.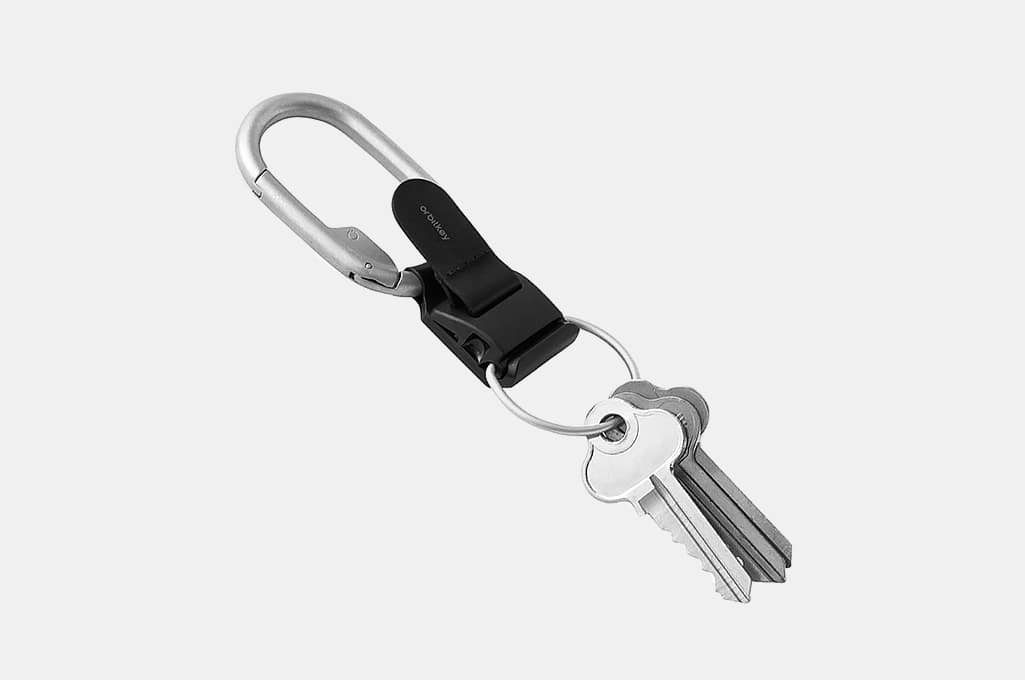 OrbitKey Maglock Key Clip
I wasn't kidding about losing my keys in the description above. In fact, before I got a solid key clip from OrbitKey, I was notorious for losing my Jeep's keys right as it was time to leave and head back to the city. Even if you're not particularly prone to misplacing your valuables, OrbitKey's Maglock key clip is a clever addition to your regular camping gear. It stays tight like a carabiner while you're wearing it, but a single flick on the pull tab releases your keys for use — which is why this has become a part of my everyday carry kit, too.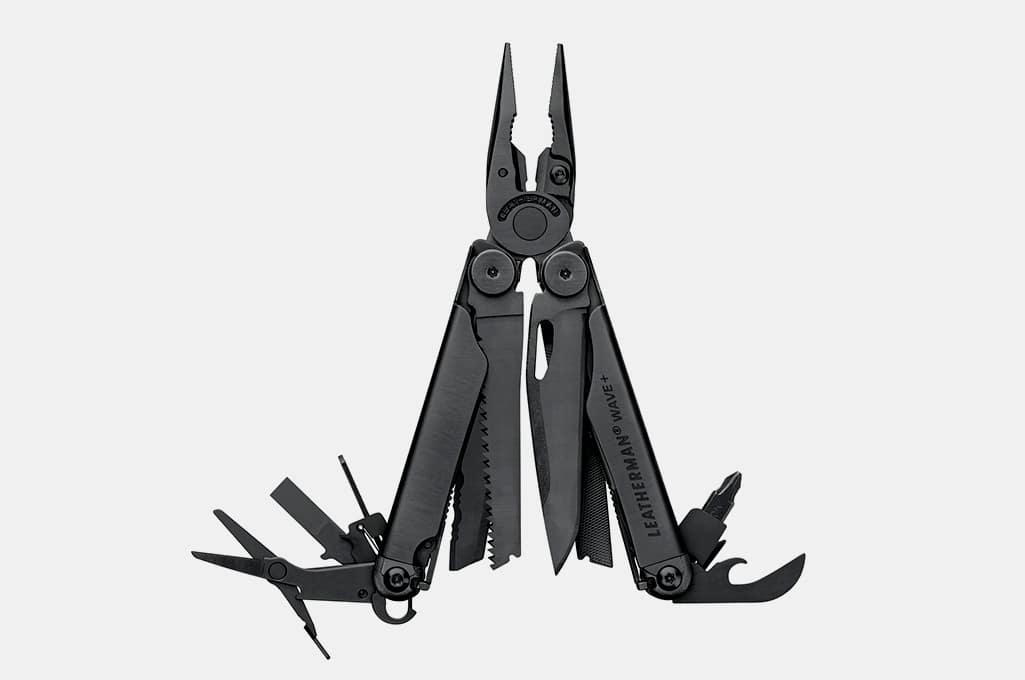 Leatherman Wave Plus Multi-Tool
How does a multi-tool help you organize your campsite? By putting all of your tools in one place, of course. And if you're only going to buy one multi-tool for the rest of your life, it should be the Leatherman Wave. These guys have full legendary status in the multi-tool world, and are revered for their near-perfect combination of versatility, durability, and ease of use. 17 stainless steel tools give you everything you need for campsite fixer-uppers, complete with one-handed operation across the board. Seriously: If you're a camper without a Leatherman, get one. You'll thank me later.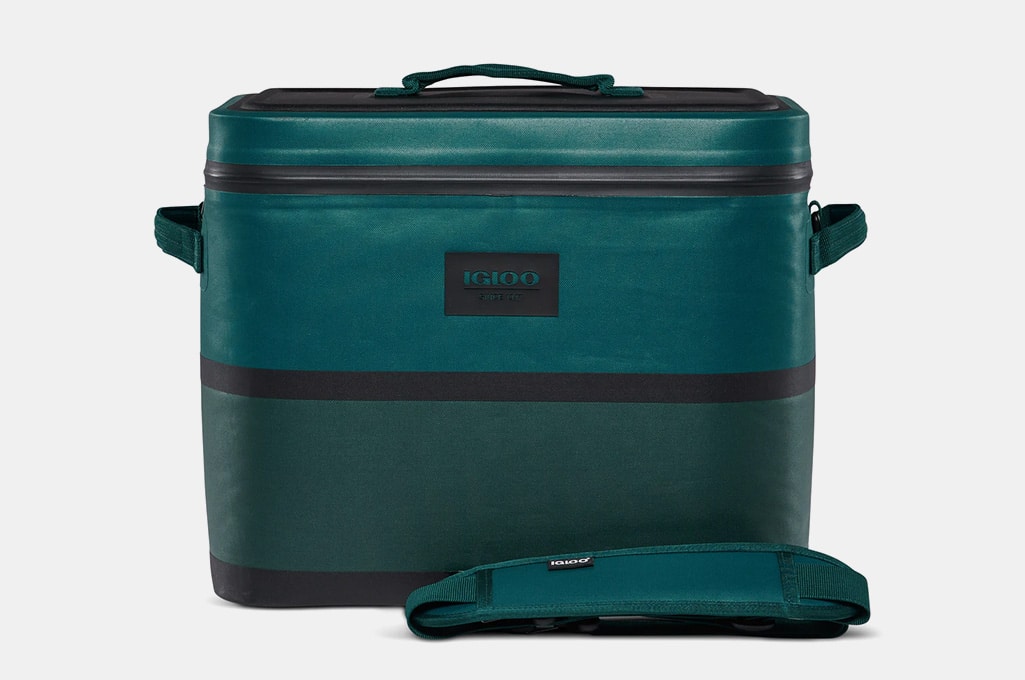 Igloo Reactor 30 Can Cooler Bag
Let's not mince words: Unless you want to fill one of those giant wheeled coolers with ice and lug that around, Igloo's Reactor cooler bag is the best damned way to keep your beer cool while you're camping. The pictures for this product show grapes and trail mix, so I guess you could keep those cool too — but you'd be sacrificing valuable beer space. 
Anyway, this whole setup is completely watertight and leakproof, ensuring that your ice will cool your beer rather than wet your pants. And it's even got a shoulder strap, in case your case of IPAs needs to take a trip to the beach with you.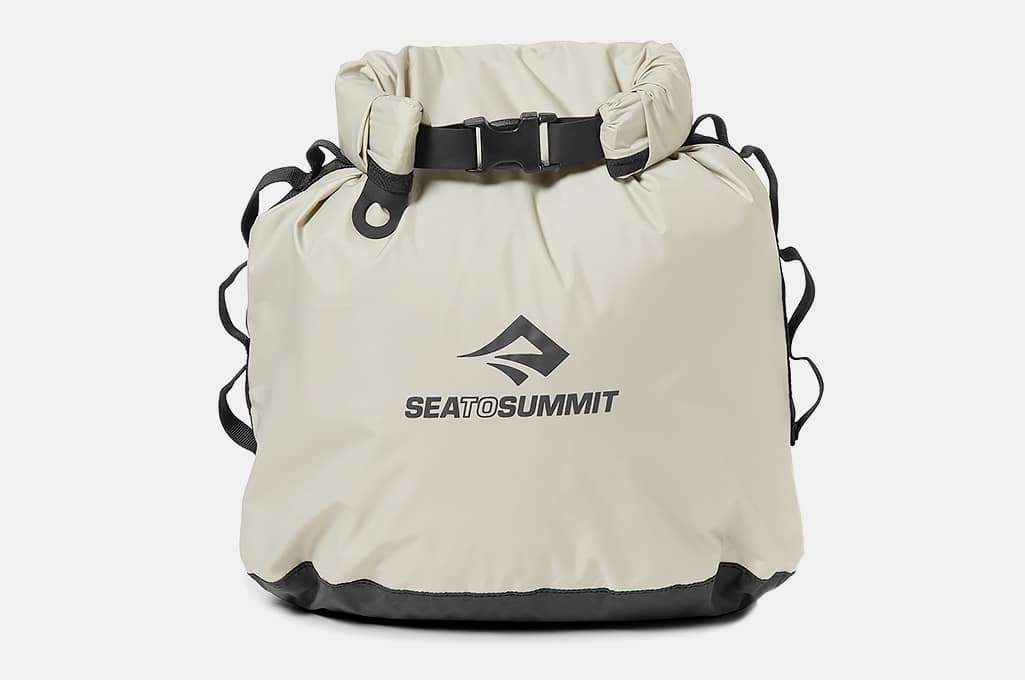 Sea To Summit Trash Dry Sack
Repeat after me: "I will never leave trash at my campsite!" I swear by all that is holy, if you're considering leaving even so much as a granola bar wrapper behind, you should reconsider going camping in the first place. Responsible campers will pack out everything they brought in — maybe in one of these convenient Sea To Summit trash dry sacks? They're completely water and leak proof, and perfectly sized for a ten liter household trash bag. That way, you don't have to clean all the yuck out of your dry sacks when you get home.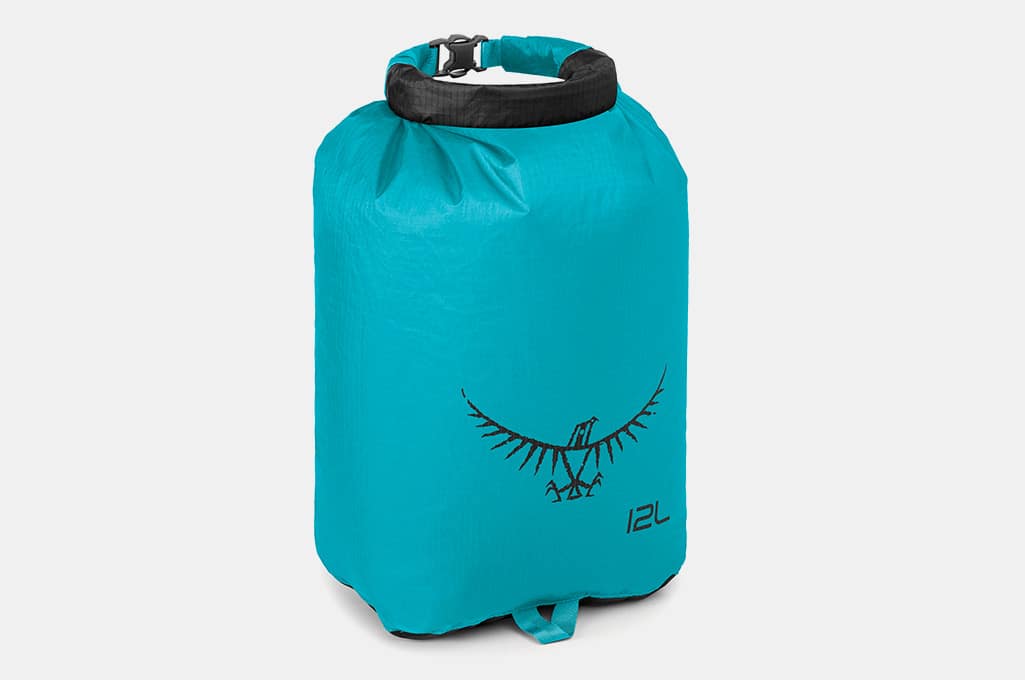 Osprey Ultralight Dry Sack
If you have any interest in hiking and camping for more than a day or two, a small dry sack will quickly become your best friend. Otherwise, where else are all those sweaty socks, underwear, and t-shirts going to go? In your main pack, stinking up everything else you own. Grab yourself one or two of Osprey's Ultralight dry sack and prevent this odiferous fate. They're completely waterproof, with a watertight roll top closure for good measure.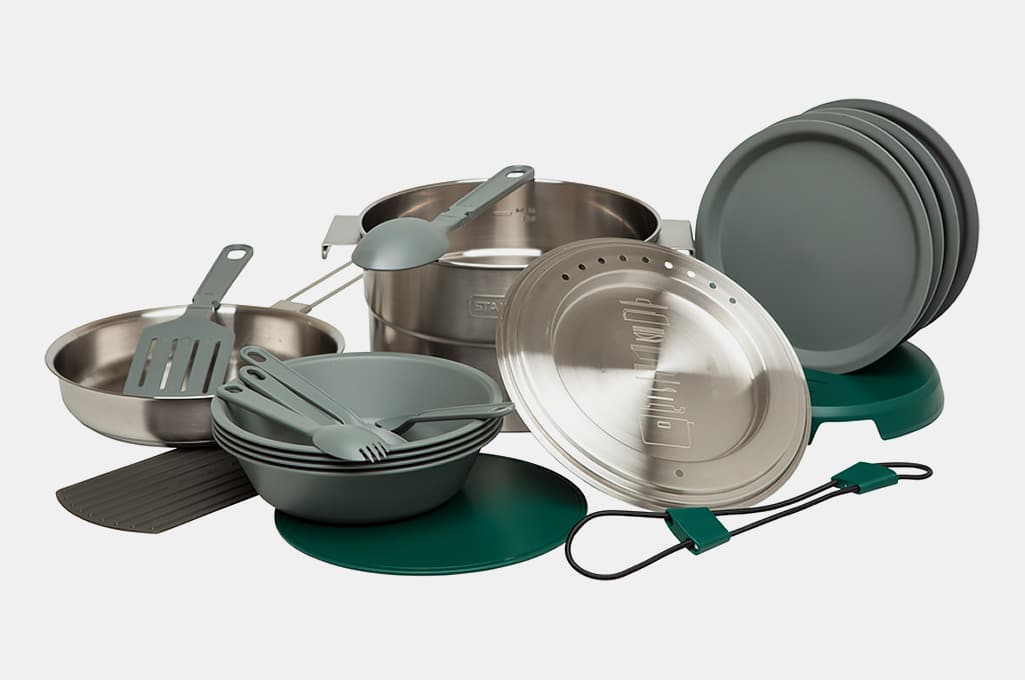 Stanley Base Camp Full Kitchen Cook Set
Your camp kitchen is the easiest, highest impact place where a little organization goes a long way. It's all about the idea of "mise en place" borrowed from professional French kitchens — AKA, everything should be in its own place. Stanley's Base Camp cook set makes this easy, with an ingeniously nesting system that gives you 21 pieces to cook anything you want for yourself and your friends. Buy this, and the only thing you'll need to make all your camp cooking dreams come true is a good knife and cutting board.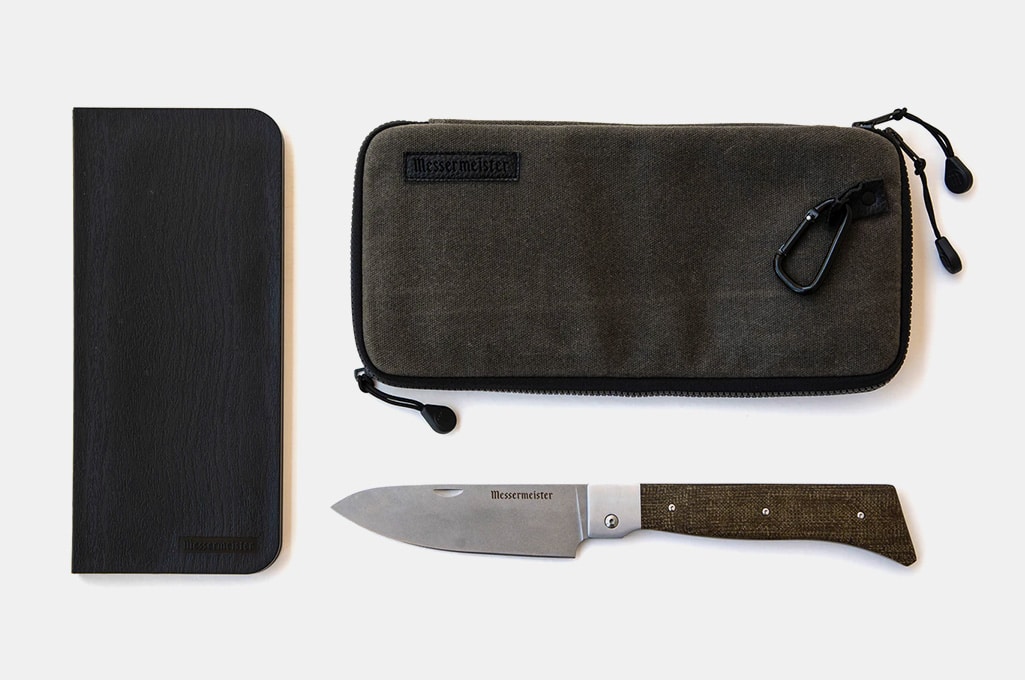 Messermeister Adventure Chef Set
After working in professional kitchens for over a decade, I'm spoiled for chef's knives. But trying to carry a big, honkin' 8-inch blade on a camping trip is a serious no-go; they always find a way to poke through a new duffel or backpack. But after trying Messermeister's Adventure Chef Set, there's no going back. The cutting board and the knife fold for easy storage, but they both work as well as a full-sized set — and pack away in any laptop-sized pocket. Combine that with a waxed canvas, cut-proof carry case, and you have what I consider to be the ideal camp knife setup.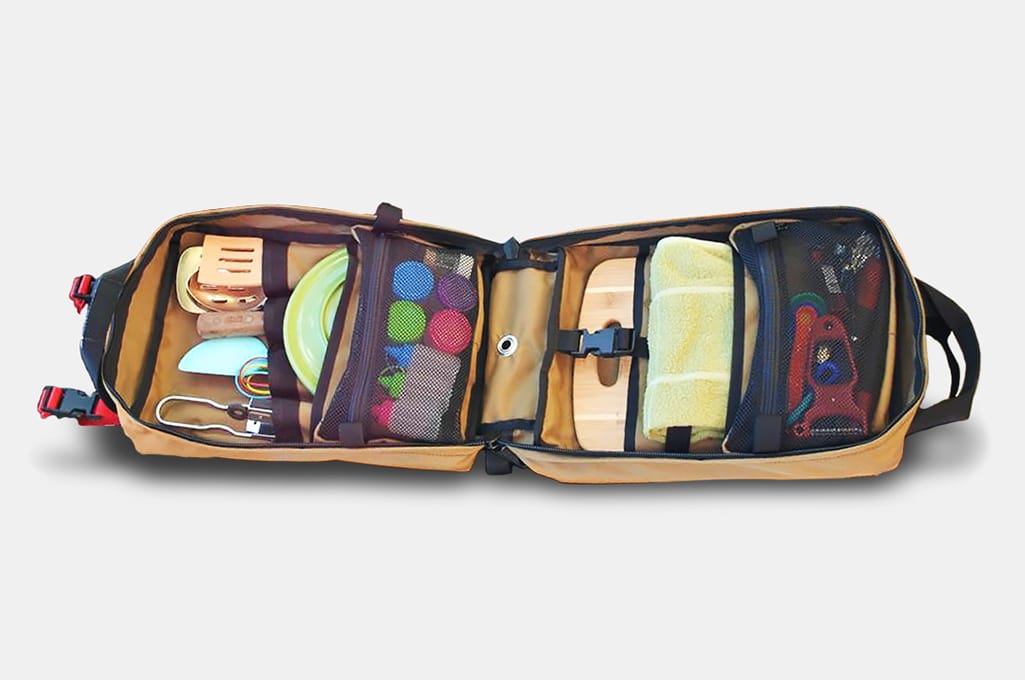 Adventure Tool Company Camp Kitchen
If you're fine subsisting on granola bars, trail mix, and beef jerky, the Adventure Tool Company's camp kitchen isn't for you. But if you're keen on making full meals around the campfire — or, you know, eating like a normal person — it's a godsend. The whole pack system hangs from any interior hooks in your vehicle, giving you full access to every one of your kitchen tools in one place. Dare I say that, paired with everything else in this review, this organizer will make you as comfortable cooking campside as you are in your own kitchen.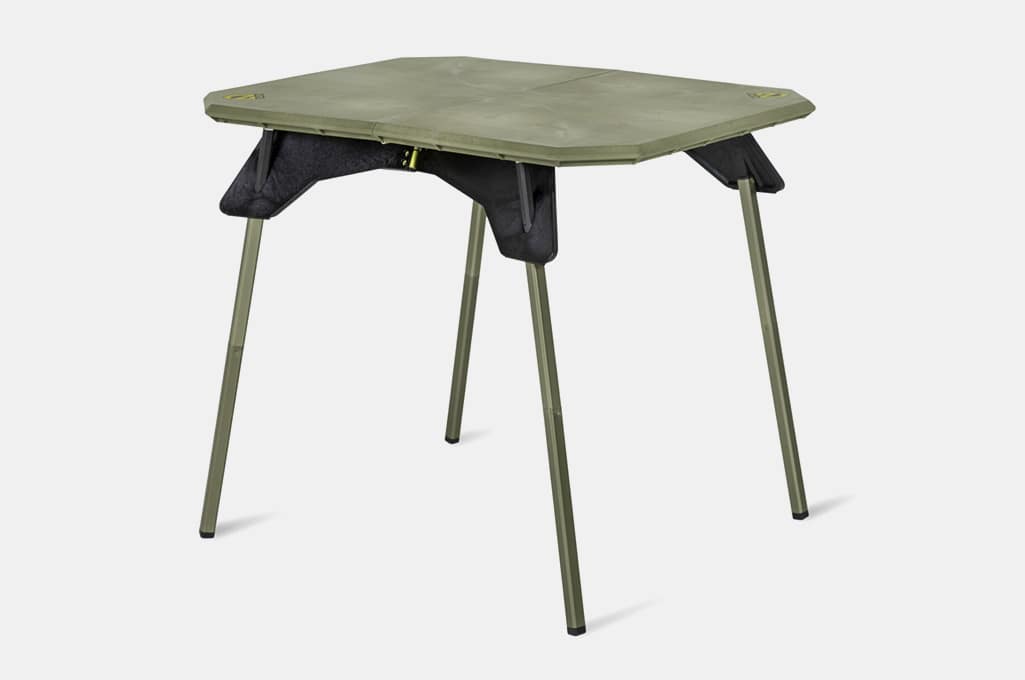 Nemo Moonlander Dual Height Camp Table
And now, the final piece that brings all of your other camping organization gear together: A table. Not just any table, though. Nemo's Moonlander camp table can sit right near the ground, or at a comfortable 16-inch side-table height, giving you plenty of space to serve your freshly cooked camp vittles. The setup takes under a minute after a few practice runs, and the whole table folds down to fit into any laptop pocket in your backpack or duffel.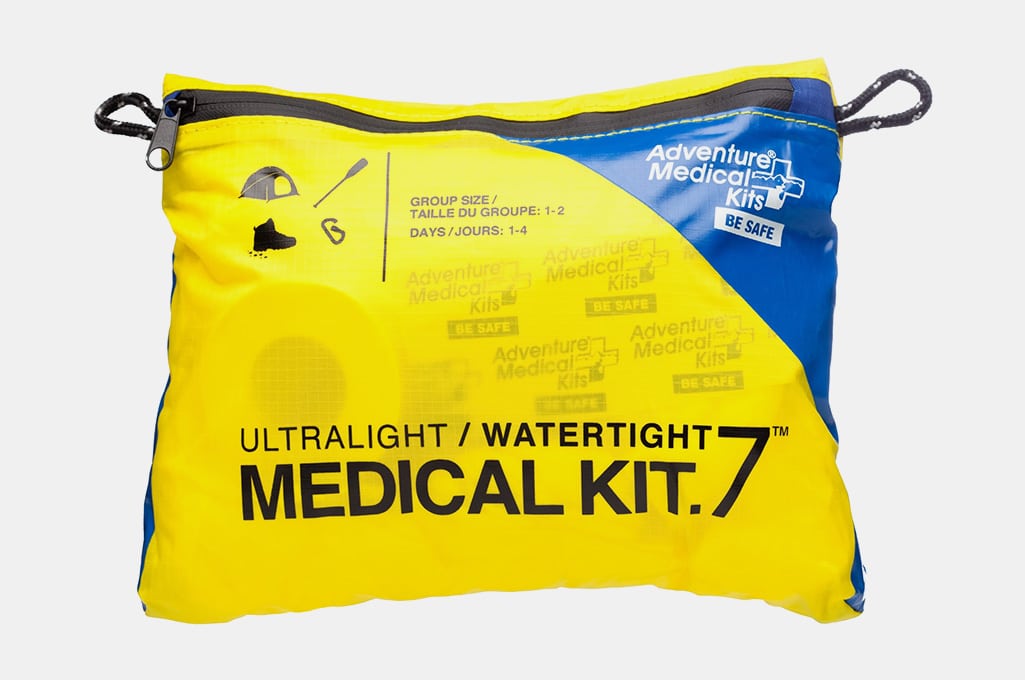 Adventure Medical Kits Ultralight/Watertight .7 Medical Kit
But you still need your final final camp gear piece: A solid med kit. If you happen to cut your finger with that awesome new Messermeister camp chef knife, you'd better be sure you have what you need to take care of it. And you couldn't ask for a better, fuller, more compact kit than Adventure Medical Kits' ultralight and watertight one. Unlike more casual medical kits, this one has more than one of everything you need — and it's all housed in a durable ripstop nylon bag.
Disclosure: Clicking on these links and making a purchase may earn us a small referral fee, at no extra cost to you. Learn more here.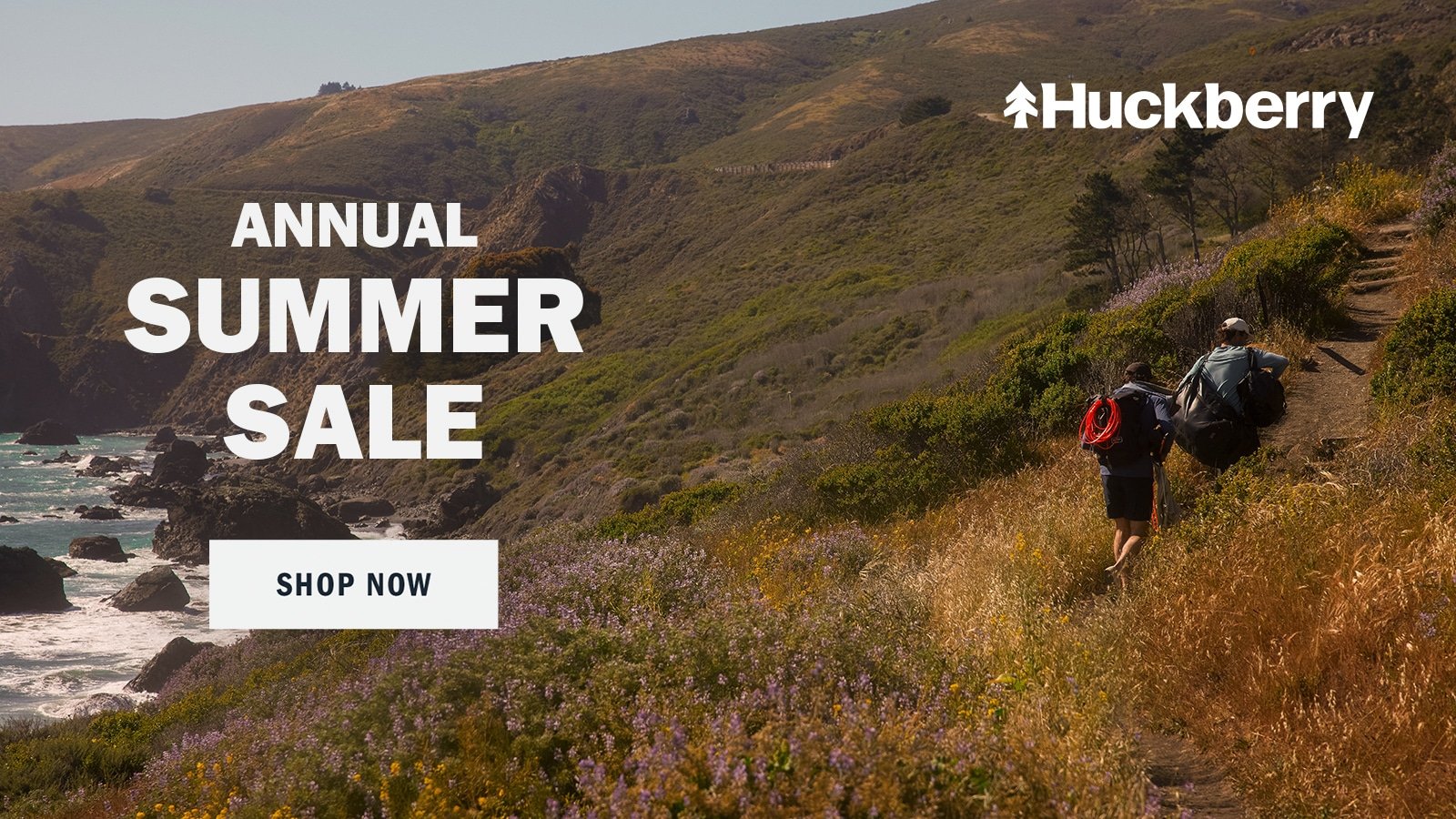 freestar.config.enabled_slots.push({ placementName: "gearmoose_leaderboard_btf", slotId: "gearmoose_leaderboard_btf" });